I love to feature beautiful, inspirational photography, and it doesn't get any better than this;  my lovely friend and colleagues Naomi Kenton has sent in these beautiful styled shots that she took only very recently, during a photoshoot she set up to collaborate with the US photographer Caroline Joy on, who was due to visit the UK.
I adore the florals and colour burst of pinks and oranges in this shoot. I hope you enjoy it too. 
Prepare to Pinterest away ladies and gents! 
"A couple of months ago I organised a last minute styled shoot – set in the English countryside and full of pretty details.  It all came about in a pretty exciting way – top US photographer Caroline Joy was coming to the UK on holiday – and out of the blue she sent me an email to ask if I'd like to be involved in a shoot with her!
She explained that she was leaving that day to fly to the UK, but was looking to set up a styled shoot and would love to collaborate with me.  The only problem was that she had nothing at all arranged yet!"
Love My Dress Wedding Blog – Photography Copyright (c) 2012, Naomi Kenton
"But I was so excited that Caroline had picked me to work with, and was pretty sure that with all the great local wedding suppliers I've become friends with recently, that I could pull together a fantastic shoot for us, so I agreed to organise it and said to leave it with me!
The next few days were pretty crazy – I had less than a week to source everything – models, flowers, cakes, table layout and a location!
I was determined to pull it together – I contacted Bex at Blush Floral Design and Emma at Gifted Heart Cake, who I have worked with before and know how creative and pretty their flowers and cakes are. Luckily they said yes straight away and were both really pleased to be on board…"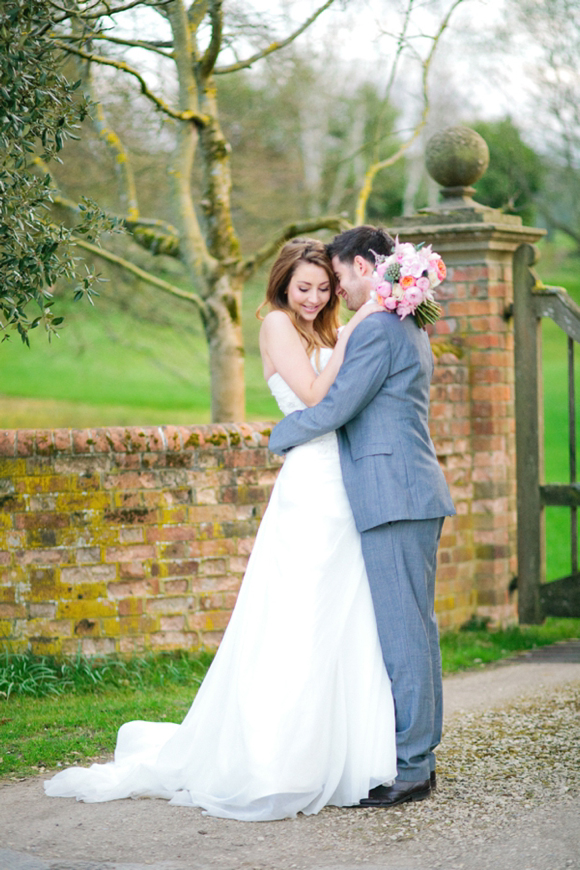 "I also sent out a request on Facebook to find a recently married couple that would like the chance to get extra wedding photos and would be happy to model for us.  The lovely Amy and Matt emailed straight away and were ideal to be our models.  Amy runs the beauty blog Amy Antionette and was married last year and had the most gorgeous wedding.
Jillian at Mimi-Nicole offered to style the shoot for us – she had worked with Caroline before and is also from the US, but is currently staying in the UK.  It seemed that everything was coming together beautifully!"
"The brief was to keep everything as pretty as possible, and Bex noticed on Amy's blog that peonies were her favourite flower, so decided to use these – the flowers were totally unbelievably pretty and I can't thank Bex enough for them!"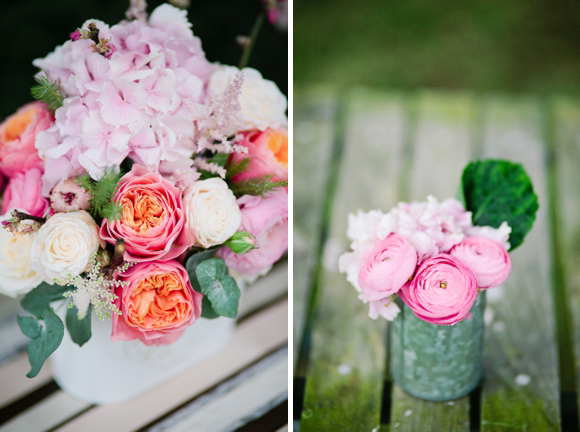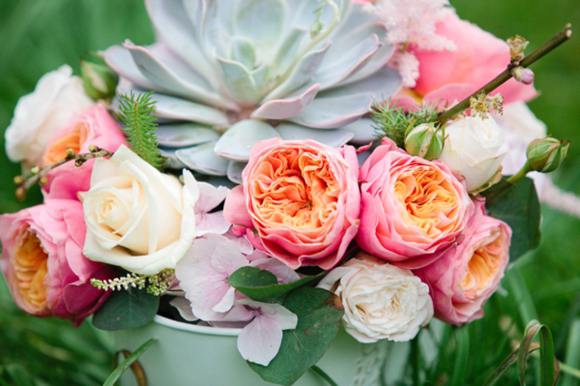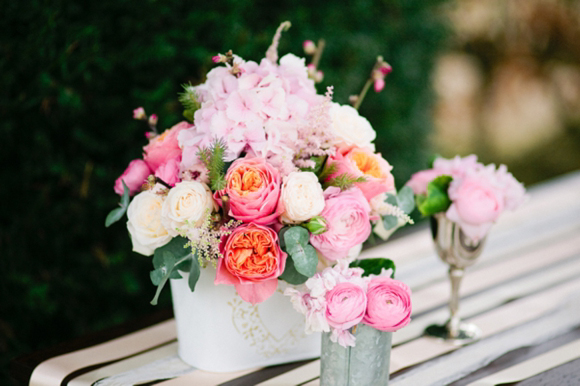 "Beverley Edmondson, a local hat designer supplied us with a high fashion statement hat! I love Beverley's hats and I am so grateful that I have so many talented friends!"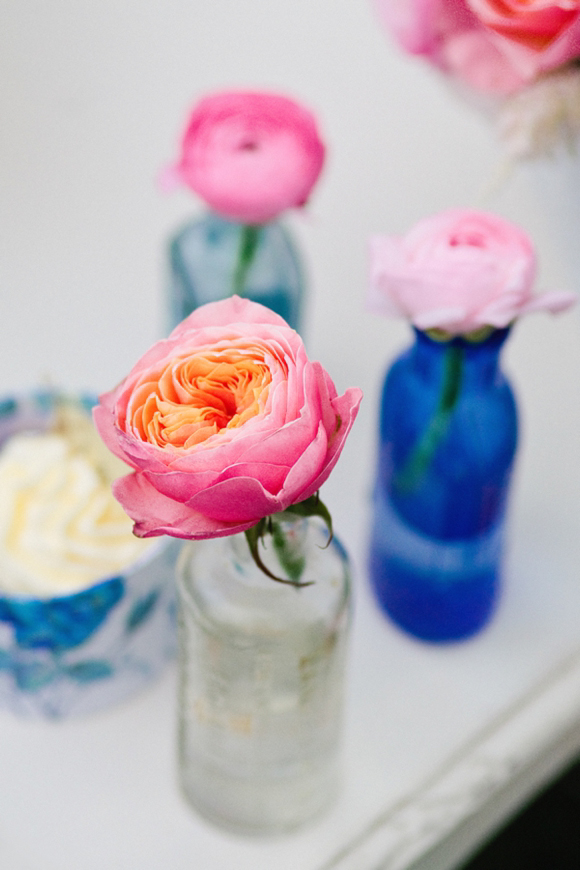 "As we were so pushed for time I decided to do the first part of the shoot in my garden for just the details part – and then picked out a few countryside locations nearby that my husband could drive us all round to, so that we would get lots of changes of scenery and show Caroline some of the lovely English countryside at the same time too!
On the day everything came together perfectly and I was so pleased and proud to be a part of such a wonderful shoot.
Caroline's beautiful photos from the day have since been featured on the wonderful Style Me Pretty, so check these out too for more prettiness!"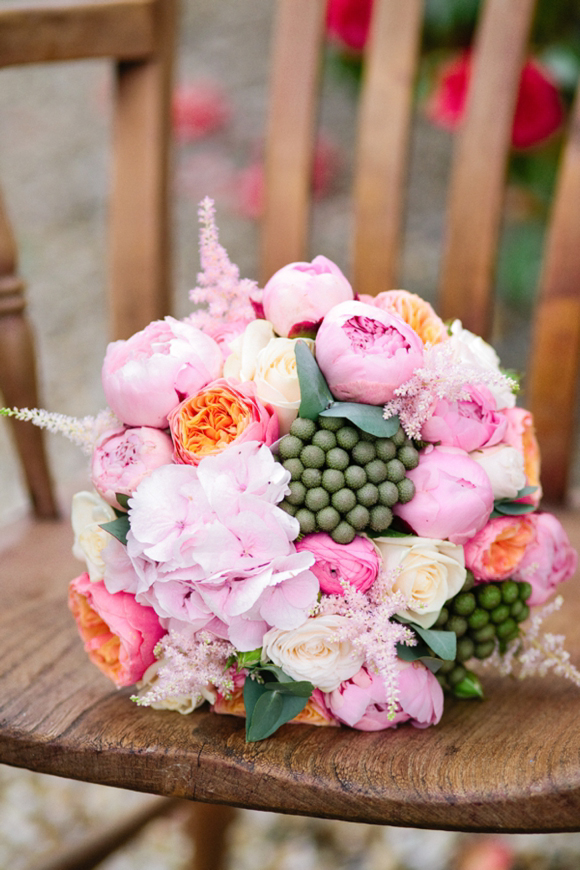 "Emma from Gifted Heart Cakes (who designed that ruffles cake recently featured in the Cool Britannia Shoot) had recently designed a gorgeous vintage birdcage cupcake tower – so that seemed perfect for our shoot…"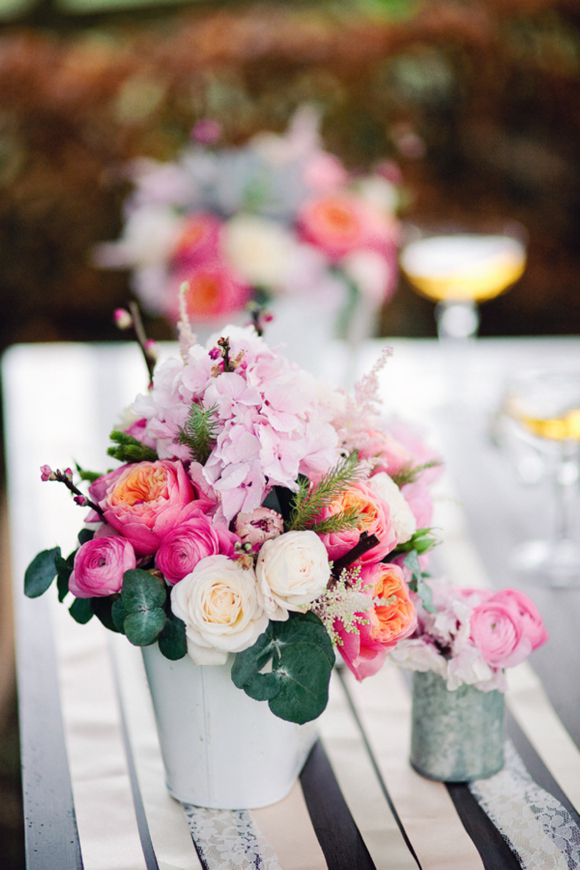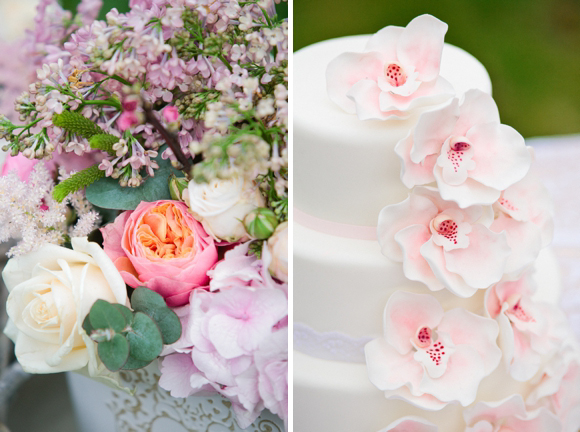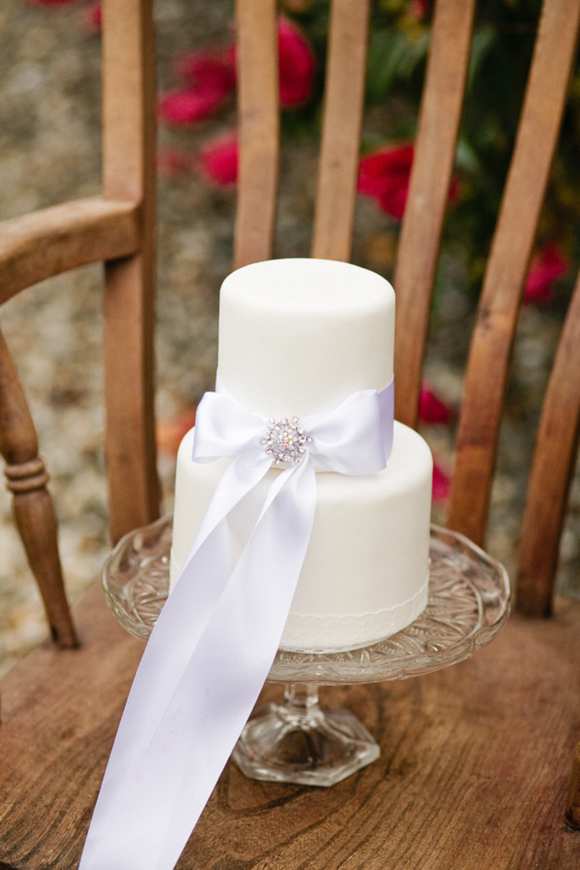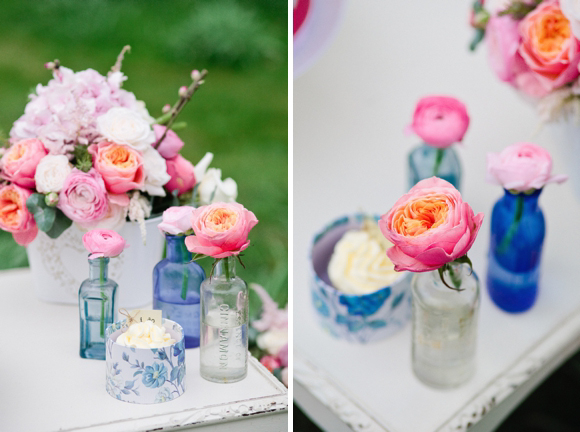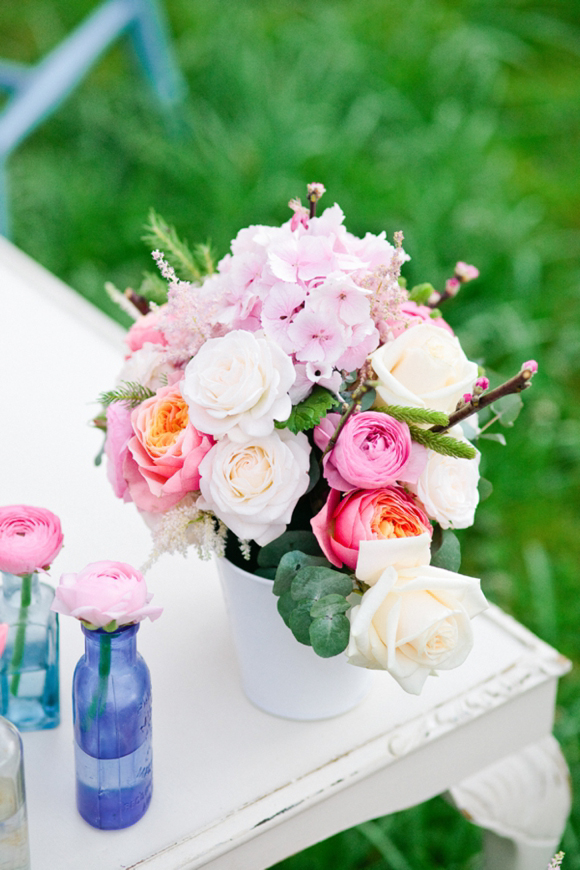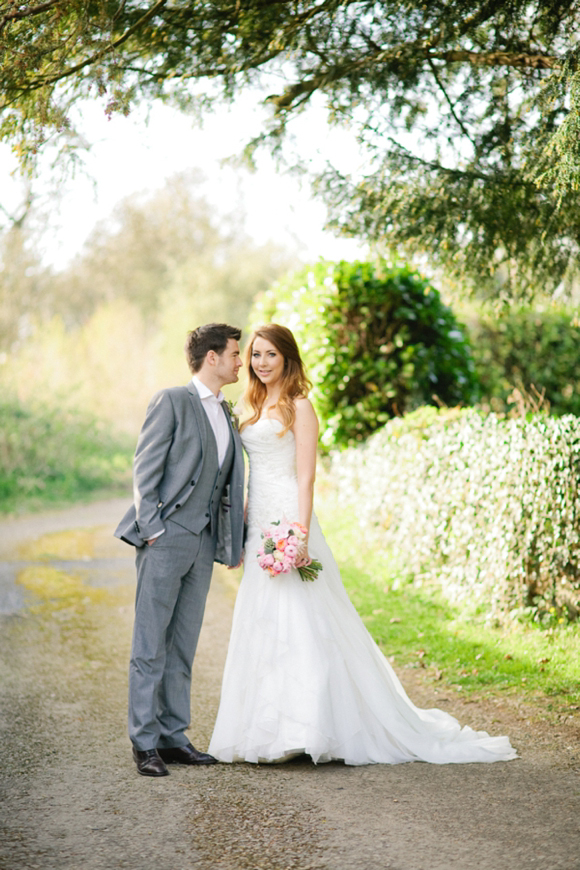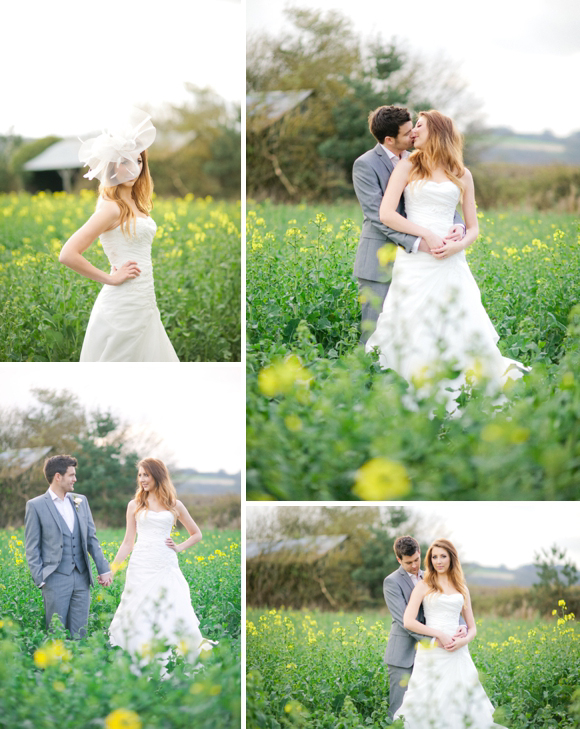 What a gloriously pretty and beautifully inspiring English countryside photoshoot!
Huge huge thanks to Naomi for sharing these beautiful images and to the whole creative team for making Love My Dress look so very pretty today.
Who is loving these images? Who has this colour scheme in mind for their big day or event? Who adores peonies as much as I do?!?!?
You can see more from Naomi Kenton here, plus take a browse through the pink, orange, and English Country Garden wedding categories.
Happy Friday lunchtime folks 🙂
Much love,
Annabel
Creative team credits
Photographer – Naomi Kenton
Models – Amy & Matt at Amy Antionette
Florist – Blush Floral Design (Farnham, Surrey)
Cakes – Gifted Heart Cakes (Basingstoke, Hampshire)
Hat – Beverley Edmondson (Farnham, Surrey)
Stylist – Jillian from Mimi-Nicole