In preparing this feature, it became apparent very quickly how important some context and background to this post would be.
Let me begin by taking you back, briefly, to this little industry soiree I hosted in 2011, where I met my now close friend Laura Caudery for the very first time.  Our friendship hit off immediately and later in the same year, I was guest at the official opening of Fetcham Park, an award winning Surrey wedding venue owned by Laura's family, and managed by Laura herself. This week, Fetcham Park celebrates it's 3rd anniversary, and I'm so very delighted for my friend.
Being an avid Instagram follower, last week, Laura launched a new social media hashtag called #ShareTheHonestLove.   She blogged about it here, explaining that she had created the hashtag to encourage those planning a wedding to focus less on all the crazy superficial aspects of wedding planning and more on remembering to celebrate what a wedding day is really all about – the love and emotional values of the day.   I loved the idea instantly so shared details with our readers and posted my own #ShareTheHonestLove images on Instagram here and here.
Today, Laura and I are launching a new regular feature on Love My Dress®; 'Share The Honest Love' is designed to encourage you, dear readers, be you a bride, photographer or otherwise, to share your own heart-warming and life-affirming wedding photographs on Instagram and Twitter – images that celebrate real, raw, honest wedding-day love and emotion, and that will inspire our readers to stop stressing too much over all the details.  Details of how to participate in #ShareTheHonestLove are provided at the end of this feature and we really hope that you do participate.  For now, please join me as Laura shares her deeply moving and inspiring story for the very first time.
Photography Copyright (c) 2014, CKP Weddings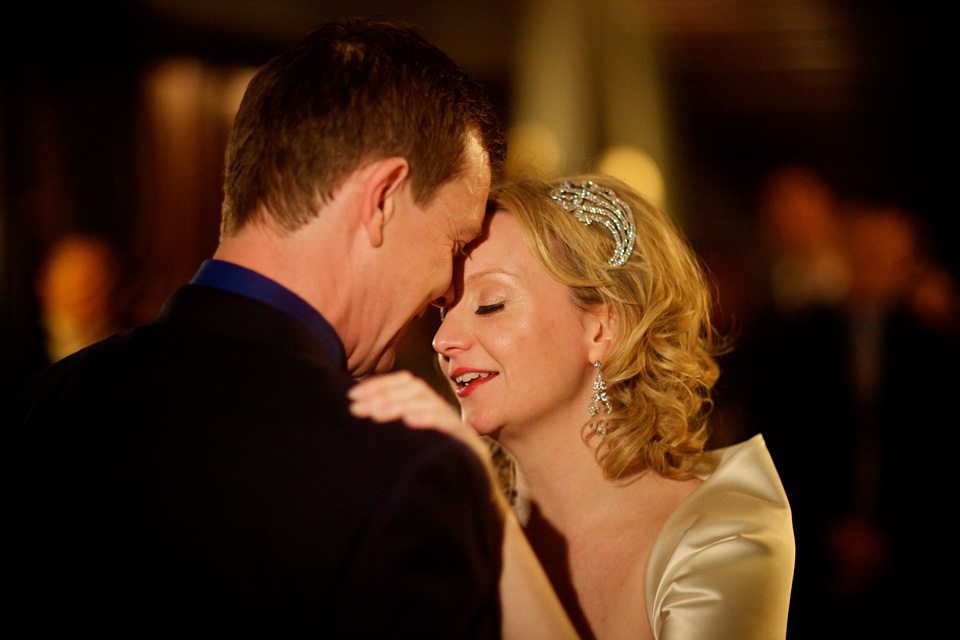 What do you think of when you think of a wedding day? I imagine many people would list the dress, the flowers, the venue. And to be honest, I think I was the same. I lost track of what the day was really all about.
Despite desperately wanting to marry Paul, I let myself get distracted by the brilliant marketing machine that is The Wedding Industry. If I'm being kind on myself I blame the fact that we were trying to organise a lot of things in a very short time. 4 months to organise a wedding, whilst pregnant, in a venue that had never hosted a wedding, whilst I was planning the launch of my own business – the venue itself – meant that it was easy to get sidetracked by the logistics.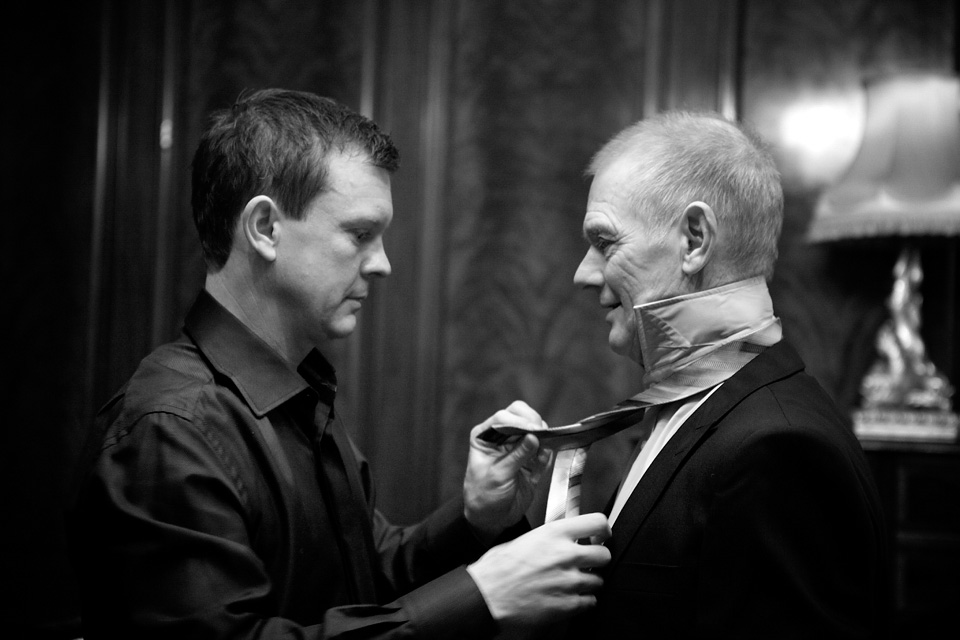 And it's easily done: learning the art of event planning under the pressure of organising 'the best day of your life' can easily take over. Suddenly nights are spent fretting over guest lists, parking arrangements, food choices and colour schemes. However, with a background in marketing and events I was surprised at *just* how easily I was seduced.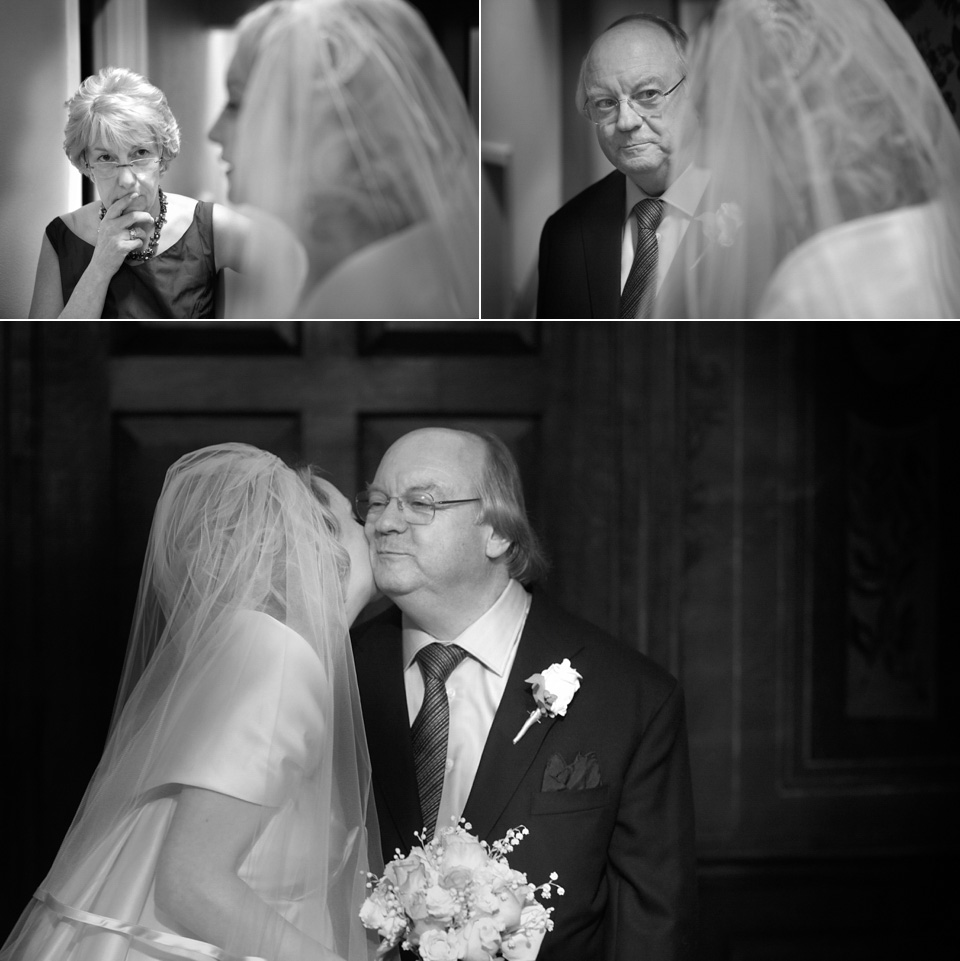 The only time I stopped to really think about our church service was when we met with our vicar, and even then my mind was still focused on the practical arrangements, rather than the emotional significance of what we were actually planning.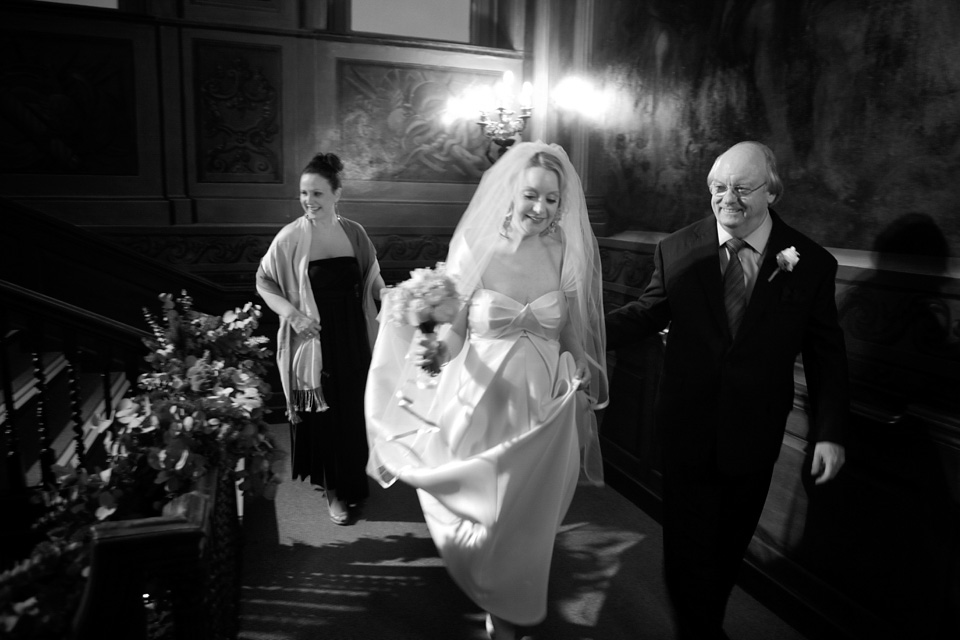 This experience informed so many of the principles that have guided and shaped the launch of our business and set us apart from our competitors. I take my job incredibly seriously, not least because I want to protect a couple from the stress that planning can entail so that they can focus on what really matters: celebrating their love for one another.
The reason I'm so passionate is that despite all my careful preparations, our wedding day was very nearly a total disaster.  Waking up to heavy snowfall is the last thing a bride wants to see when any kind of travel is involved. My journey to Fetcham Park involved losing half of my bridesmaids, driving on the wrong side of a motorway, running 4 hours late and receiving relentless calls from guests saying that they wouldn't be able to make it.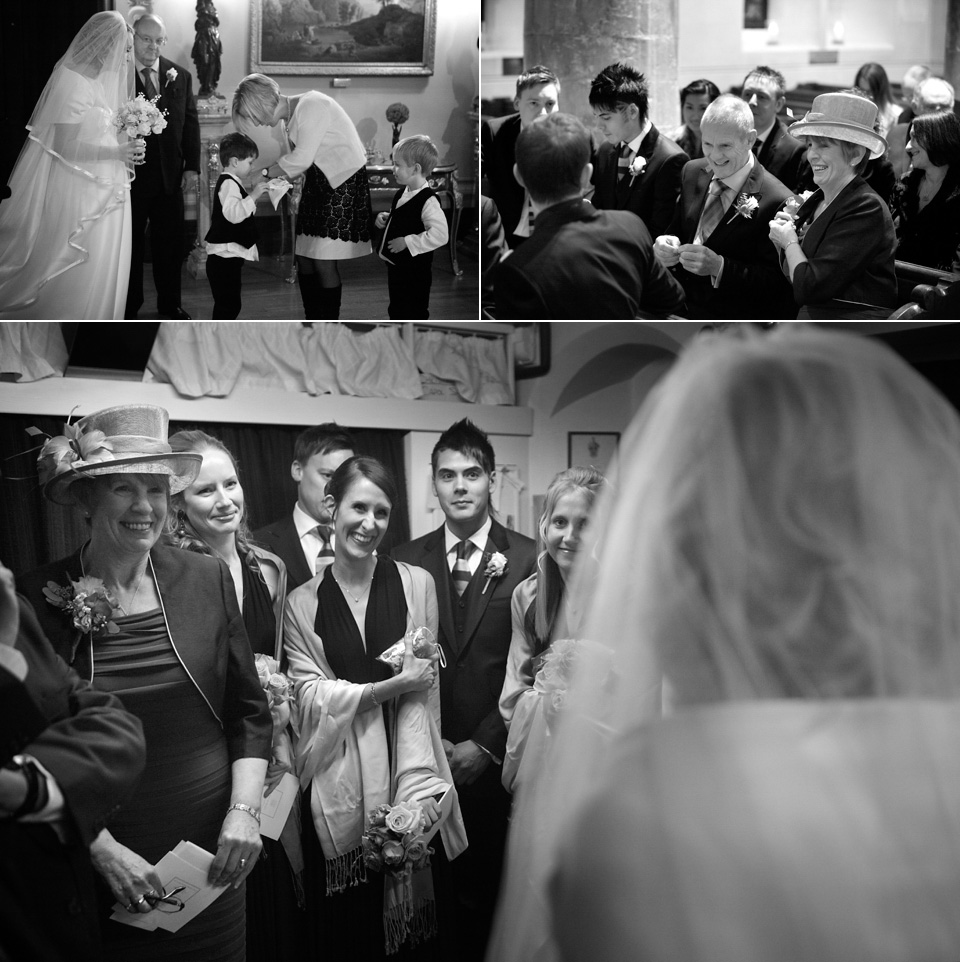 I'd woken up the happiest girl in the world, but by midday I was exhausted, stressed and so very sad. The one thing I couldn't control was about to ruin all those months of obsessing and detailed planning.
What I realised as we finally neared Fetcham Park however, was that only one thing mattered: marrying Paul. All I wanted was to get to the church and say my vows. I arrived at the house just before 4pm and had changed and was in the church by 4.15pm.
I just desperately wanted to stand next to Paul and promise to spend the rest of my life with him.  As long as the day ended with us as husband and wife, I didn't care about anything else.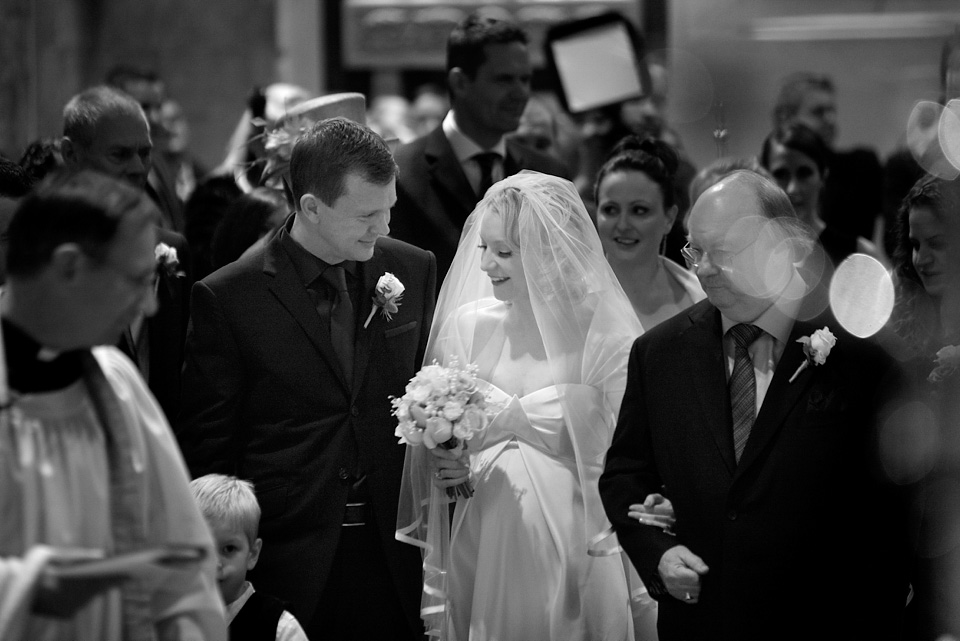 Time stopped as I walked into the church.  I can remember everything so vividly.  The way he looked at me as I walked down the aisle.  The way he held my gaze as he said his vows.  The way he squeezed my hand as we sung our hymns.  The way he steadied me as I knelt to pray (and get up again…pregnancy isn't easy in a big dress and high heels!).  The pride I saw in his eyes and  the happiness we both felt in our hearts. The excitement that in just a few short months we'd be meeting the baby he'd so longed for.
Love. Happiness. Hope. And the feeling that we were supported in our married life together by the friends and family that stood by our side in church.  Those are the things I remember from our wedding day.
Yes, Fetcham Park looked beautiful.  Yes, the meal and wines were incredible.  Yes, the party was great.
But the best bit?  The very best bit was our ceremony, because it was just about the two of us.  It was about knowing that this was the man I wanted to spend the rest of my life with.
Except tragically that wasn't to be.  Just a few days after our son's first birthday, and only a few months after celebrating our first wedding anniversary, Paul suffered a fatal cardiac arrest.  There had been no warnings and at just 32, I found myself a widow and single Mummy to a little boy.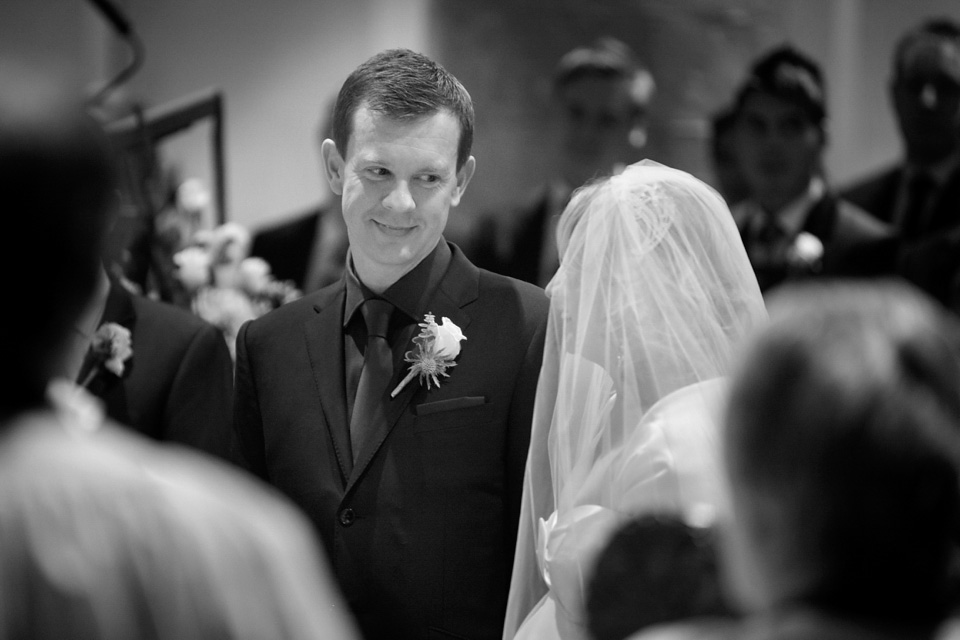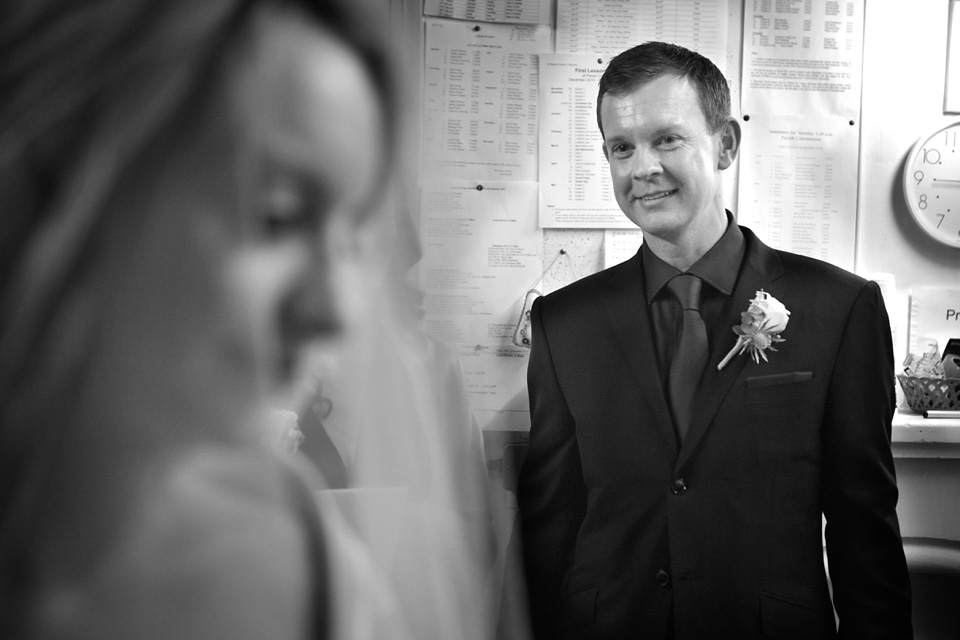 Losing Paul has been unimaginably painful.  Every day my heart hurts in a different way.  But every day I also get to help people plan a day that will celebrate what is most important in all of our lives: LOVE.  And it's not just a couple's love – it  might be a father's love for his daughter, a mother's pride in her son, a best friend's joy at seeing her childhood friend marry her soulmate…it's all celebrated, enjoyed and recorded on a wedding day.
I went through our wedding photos as I wrote this post.  Of the nearly 300 photos we have, less than 20 are of 'the pretty.'
What I have is the most beautiful record of one of the happiest days of our life.  I can relive those exact same emotions that I felt on the day, just by looking through our album. I will always be so grateful that our son Alfie can see these photos of our wedding because they're not just about that day, they're about his parents' love and commitment to one another, and him.  It's all there in those photos.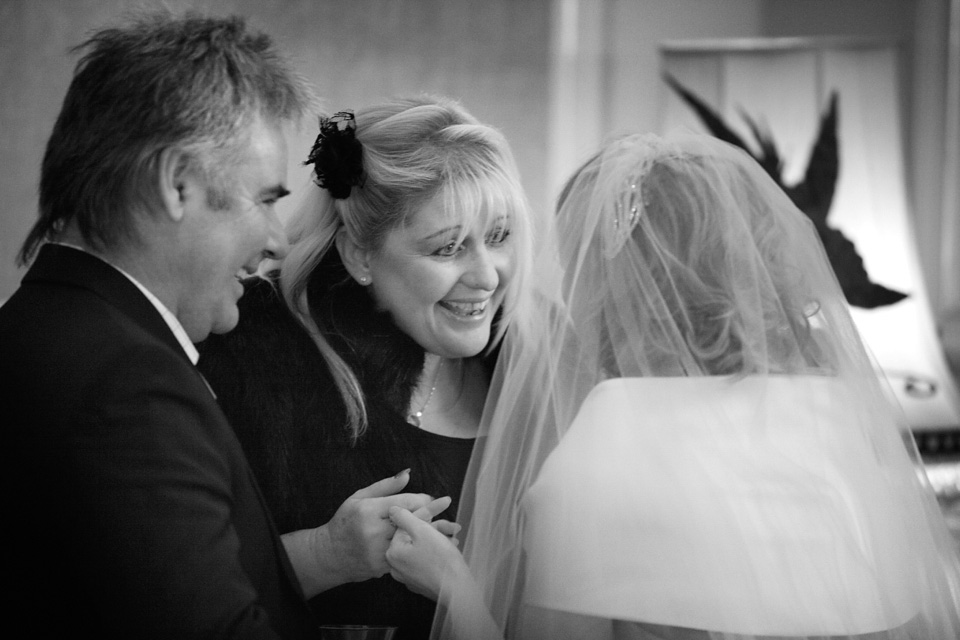 So you see, when I look at wedding photos, I'm not really looking at the pretty details; I'm looking for the love.  I'm looking at the emotions that a wedding day elicits and the feelings that will survive long after the wedding day is over.
One of the first questions I ask clients is what's important to them on their wedding day and I can't tell you how happy it makes me when they say the ceremony. Don't get me wrong, with a background in fashion, a love of great food and a husband that lived for music, we wanted all that too.  But I just don't want anyone to overlook the significance of the vows they're about to make amongst all the planning and preparation.

I know couples get bombarded – by the media, suppliers, family and friends – so I like to think of myself as a gatekeeper.  I don't want people selling to them, presurising them into decisions and causing them stress; I want them to enjoy every moment of being engaged and the day itself.  I want them to be completely in the moment, not worrying about whether the ribbon on the napkins matches the waiters' ties (I was that girl!).
It's why I wanted to launch a wedding venue with a difference: one with a heart, one that would support the couple through their planning prcoess so that they can focus on the things that really matter and help keep everything in perspective.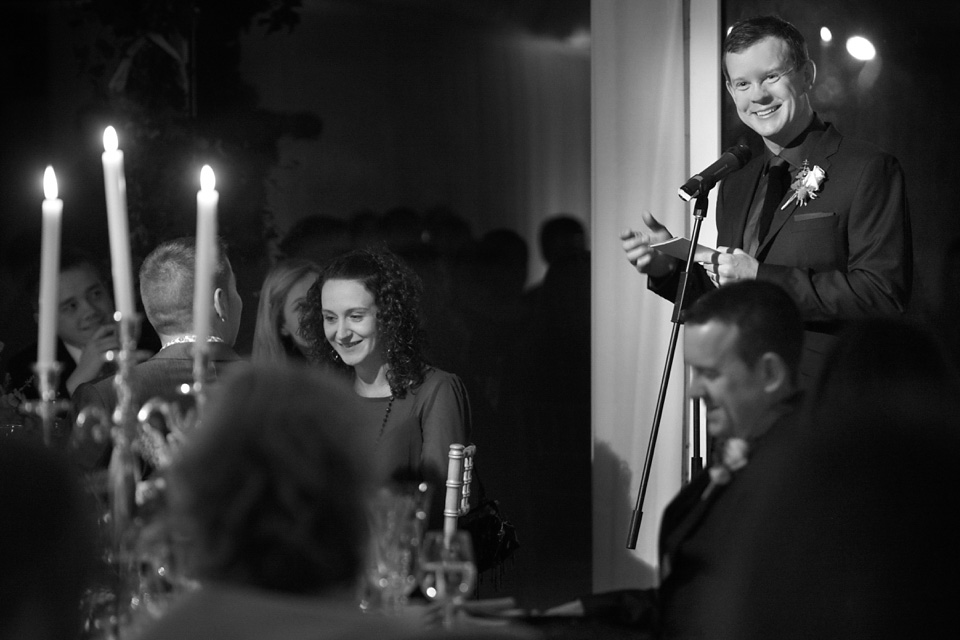 We all know that sadly not everyone present on a wedding day will be in our lives forever, I just never thought it would be my husband who would be left in the photos but missing from my life.  I am so very grateful that Paul and I had the opportunity to make our vows, share our love with the people we held dearest and welcome a very special little boy into our lives.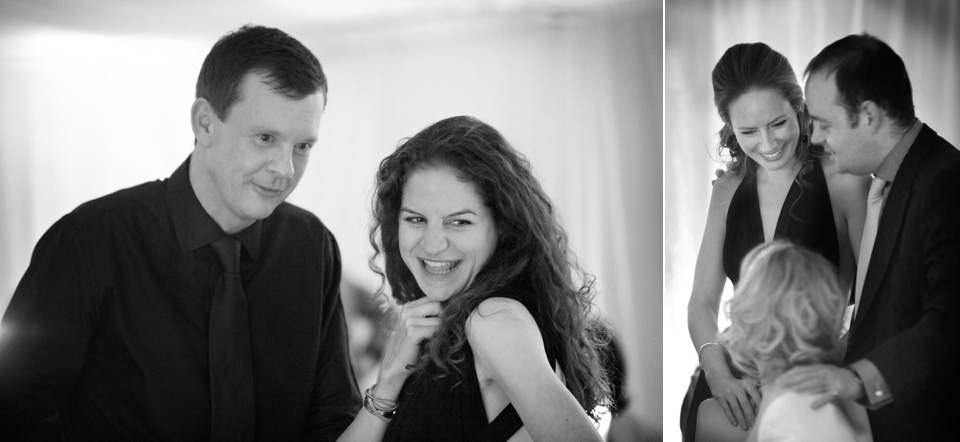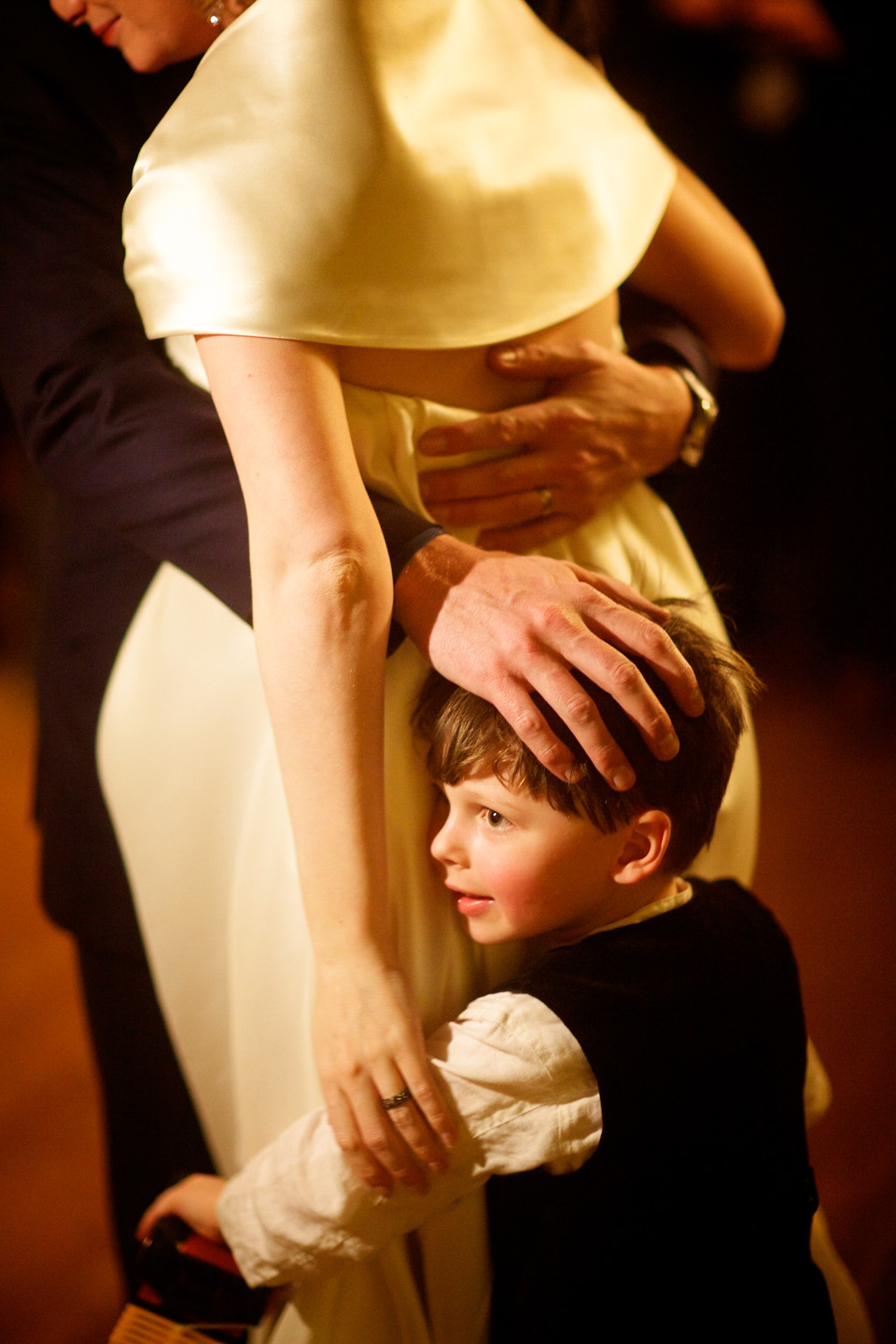 I'm moved by the photos people have shared, the stories they've told and I hope we can all play a part in reminding one another of everything a wedding day represents.  Everyone understands that photography is an investment, I just think we need to remember which photos are the ones that really matter.
So let's #ShareTheHonestLove and remind ourselves of how wonderful it feels to be part of such a special day.
Laura xx
________________
Readers, you can participate by posting one or more images using the hashtag #ShareTheHonestLove to your favourite social media channel – we recommend Instagram because it's our fave and so easy to use.  We're just drawing up details of how we'll pick our winners – keep a close eye on our Instagram and other social media feeds for details as they become available.