Well, I'm back home (been missing these guys so very, very much since last Thursday) and ready to tackle this week.  There's SO much to get through, but I sense an intense feeling of excitement (and hard work ahead).  We're on the brink of launching something new, and we're making BIG new plans. Watch this space!
I thought I'd mix it up a little today and start with some bridal fashion. As you might already be aware, it's a key 'trade/buying' season right now – bridal fashion weeks have already happened in New York, Barcelona and are also happening in London right now, and will soon be happening in Milan too.  I'm just home from London where I attended the White Gallery and London Bridal Fashion Week – the latter of which our sponsors Belle & Bunty were exhibiting.  And having received images from this dynamic design duo's new collection on Sunday, I knew I had to share them with you today.
Photography by Media Lightbulb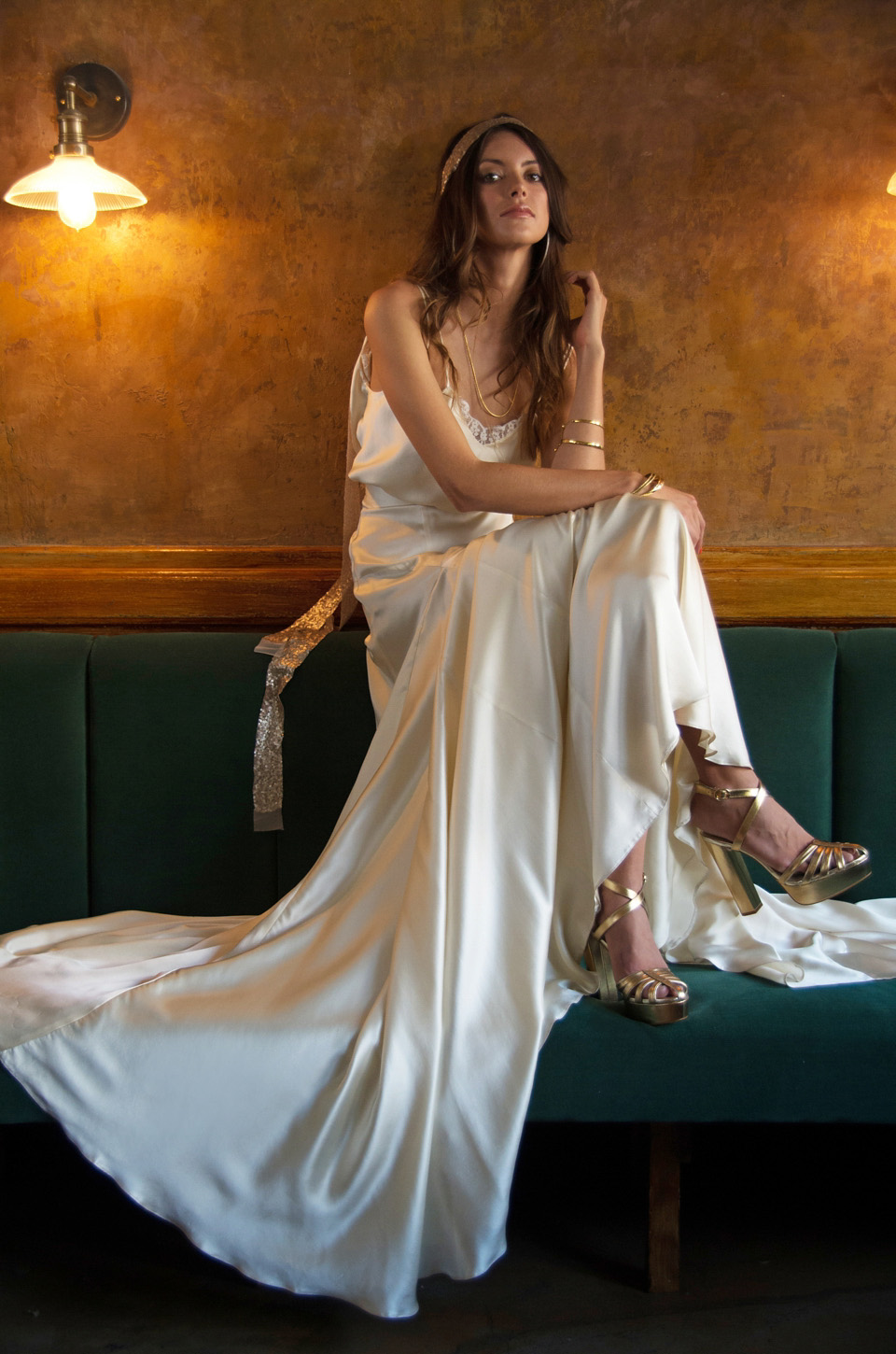 First let me run a brief bio past you – Belle and Bunty are actually Hannah (the blonde one) and Alice (the brunette) – two friends who met at fashion college and launched their own colourful and boho inspired ready to wear line at London Fashion Week in 2003.   Some seven years later, the duo launched their bridal range, after having each designed their own wedding dresses, and subsequently realising there was a vast gap in the market for simple elegant dresses with a fashion edge and slight vintage feel.  You can read an interview with Belle & Bunty that we featured in April here.  Now an award winning cult womenswear label, Belle & Bunty chose to launch their new 2016 collection, aptly named 'A Piece of my Heart' at London Bridal Fashion Week (where they are still exhibiting through until the end of today).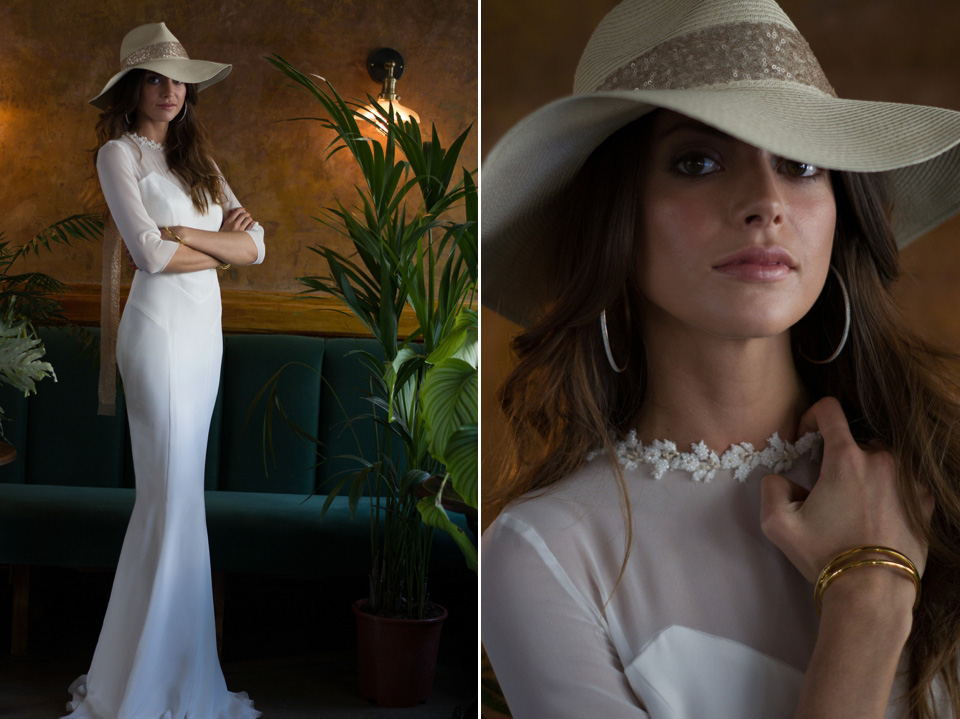 Drawing upon Belle & Bunty's signature look of effortlessly feminine gowns, the new collection has been infused with a retro vibe through discreet nods to the 60's and 70's.  Combining clean fluid lines and clouds of silk, the collection encapsulates  the aesthetic of a free spirited bride that is carefree and bohemian in feel, yet still retains an air of confidence, romance and mischievous charm that has become synonymous with the label.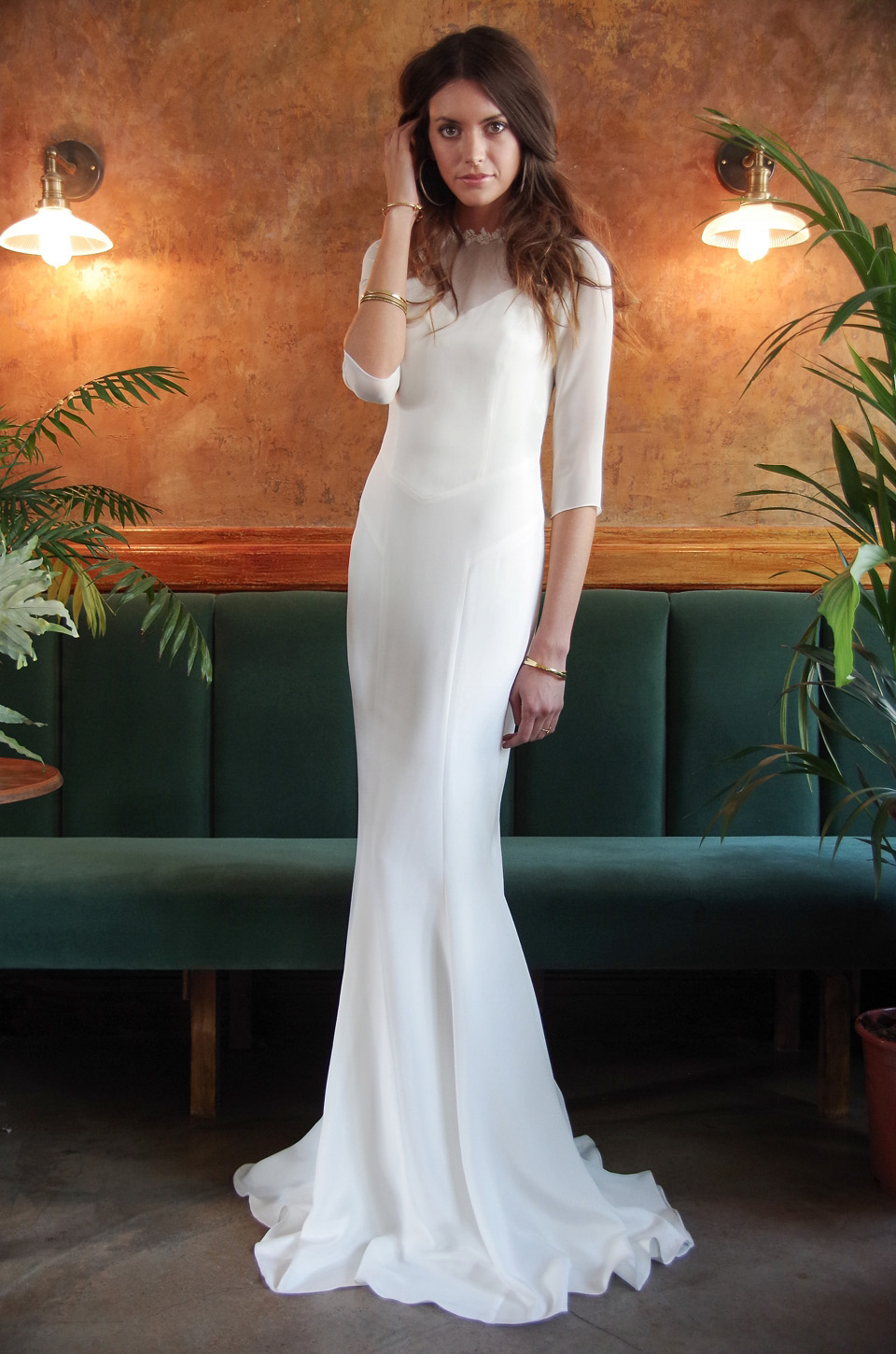 This is a collection for the cool, modern, independent bride who is done with the images of brides in floral crowns, who wants to make an fashion statement with her gown. This bride isn't necessarily walking down any aisle – her groom is coming to her.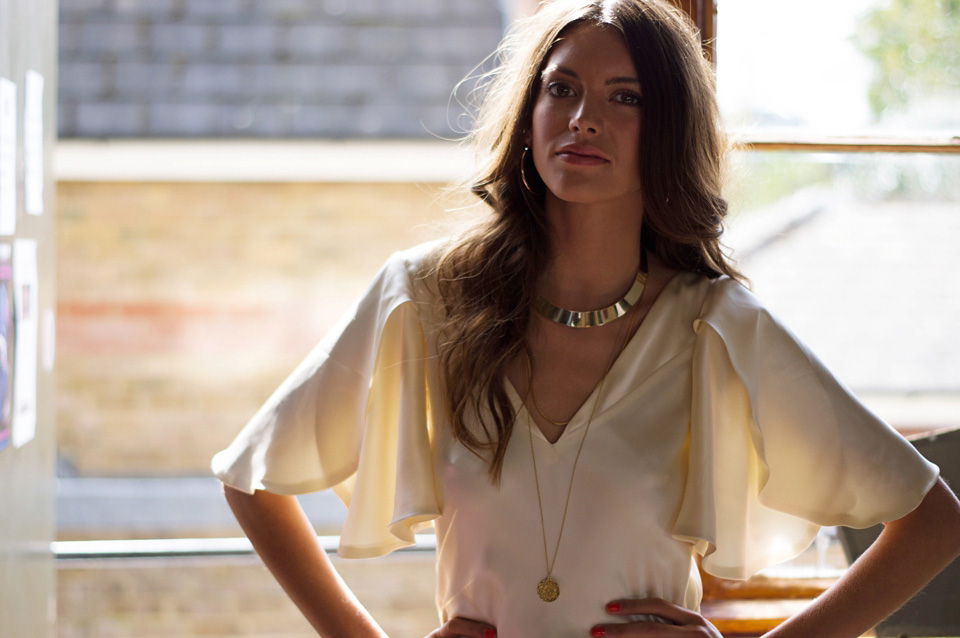 The collection offers a range of feminine dresses that are skilfully designed to skim the body with smooth flattering lines.  Decadent and elegant, the collection is a true joy to wear – and created with a modern, confident fashion aware and super-cool bride in mind.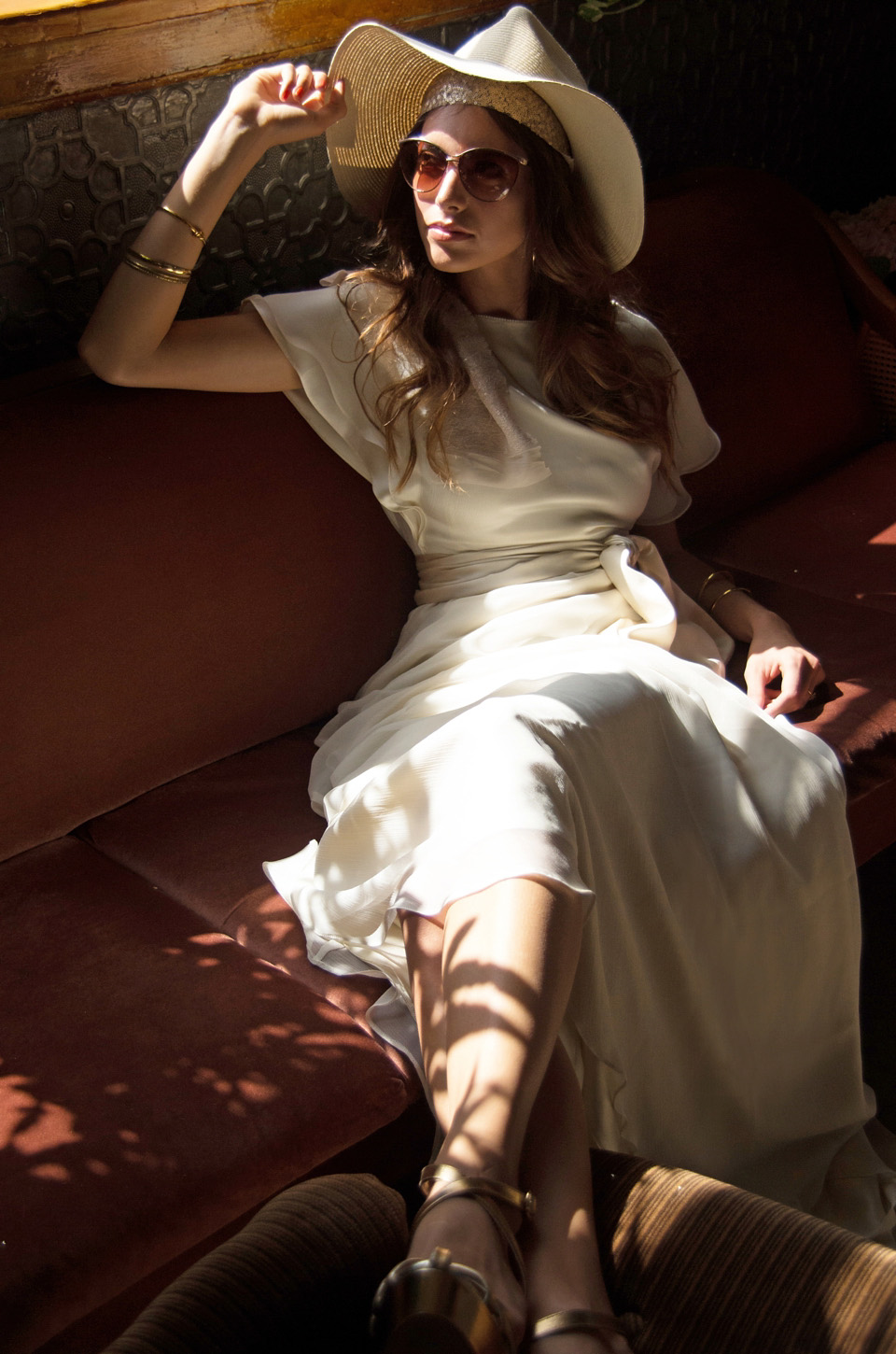 Taking inspiration from a mixture of 1960s and 70s musical genres covering rock, pop, folk and disco, as well as key supermodels of the time, the pieces of the collection are named after iconic figures from each era, each of which shares a chic sense of style and carefree attitude, just like their namesake did.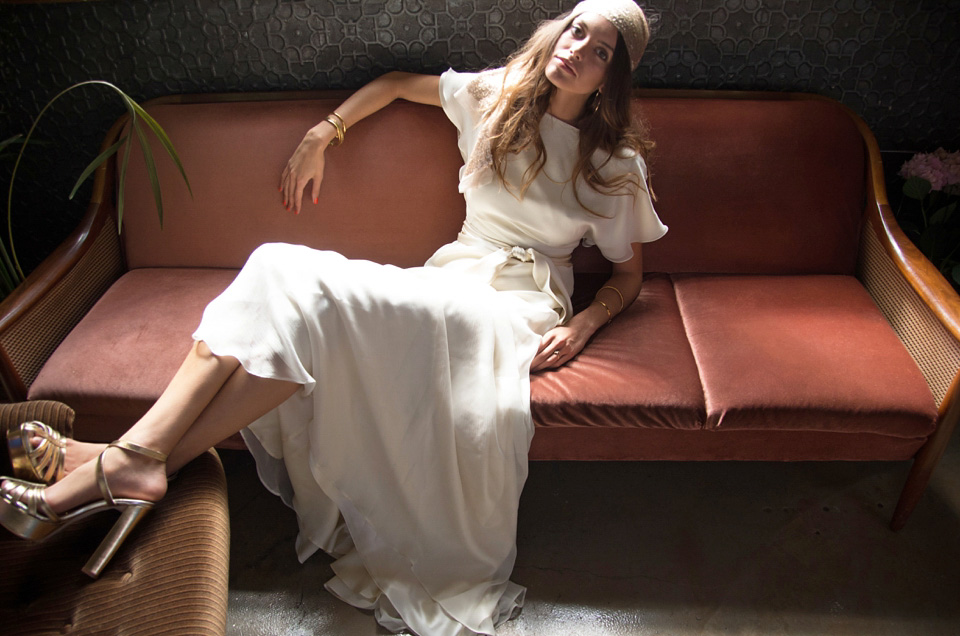 'The Joni', with it's silk embroidered bodice, bell sleeves and elegant column skirt making this style the perfect mix of glamour with a bohemian free spirited edge.  The clean lines of 'The Dusty', with its straight sleeve and high beaded neckline, make this the perfect fusion of modern meets retro, with refined touches.  Whilst 'The Steve' oozes sensuality with its silk satin fabric, dropped waist and full butterfly sleeves which flutter around as you walk – a nod to the 1970s in a laid back and luxurious way.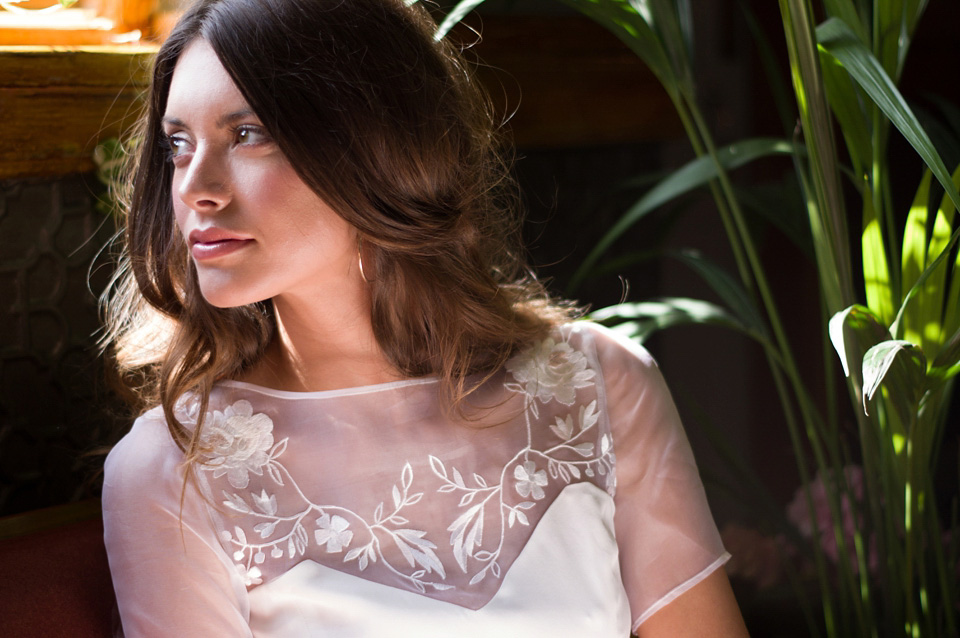 In keeping with the fluidity of the collection and Belle & Bunty's free thinking bride, A Piece Of My Heart incorporates a number of separate pieces, offering brides a greater range of choice than ever before.  Recognising that the typical Belle & Bunty bride is confident and sure of their own sense of style – keen to create a unique bridal look that is firmly in keeping with their everyday aesthetic.
Hannah and Alice have designed a range of complimentary pieces within the collection that can be cleverly paired for a truly unique look.  From billowing silk skirts to delicate cami's and scalloped edge lace tops, brides can choose a combination that works for them.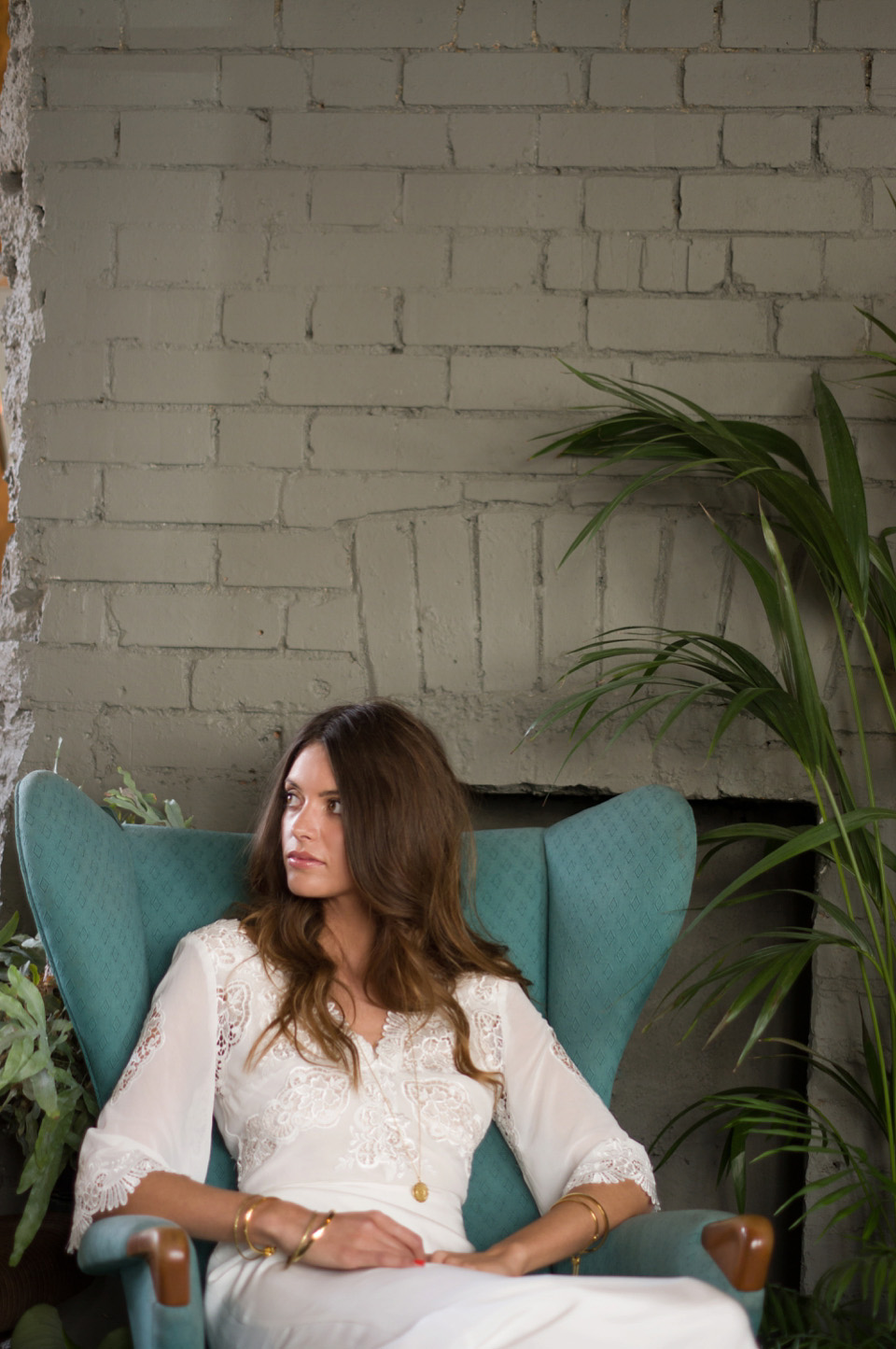 A number of the pieces in the collection are also available with or without sleeves, so that brides can choose their preference, allowing maximum control over the finished look.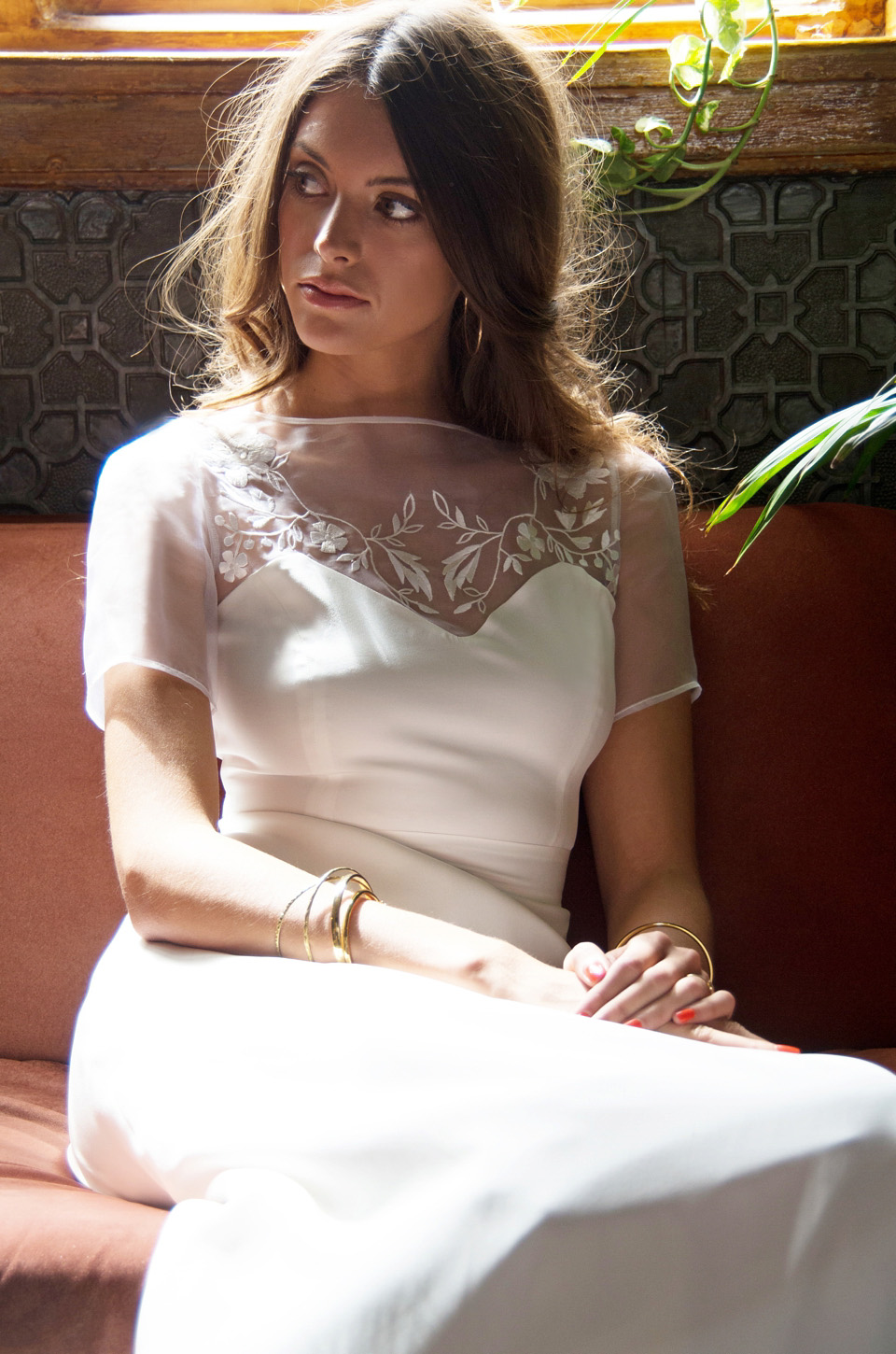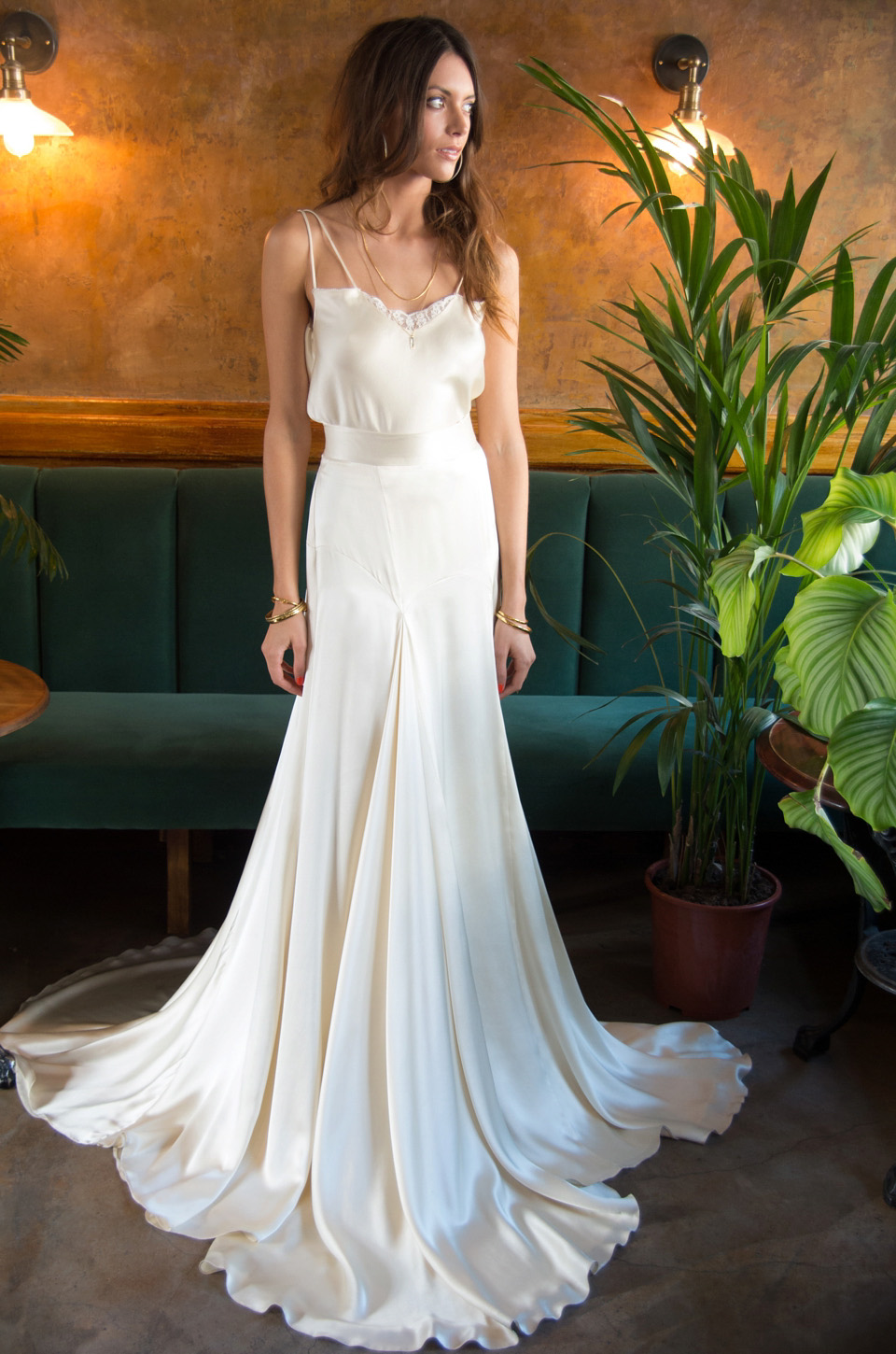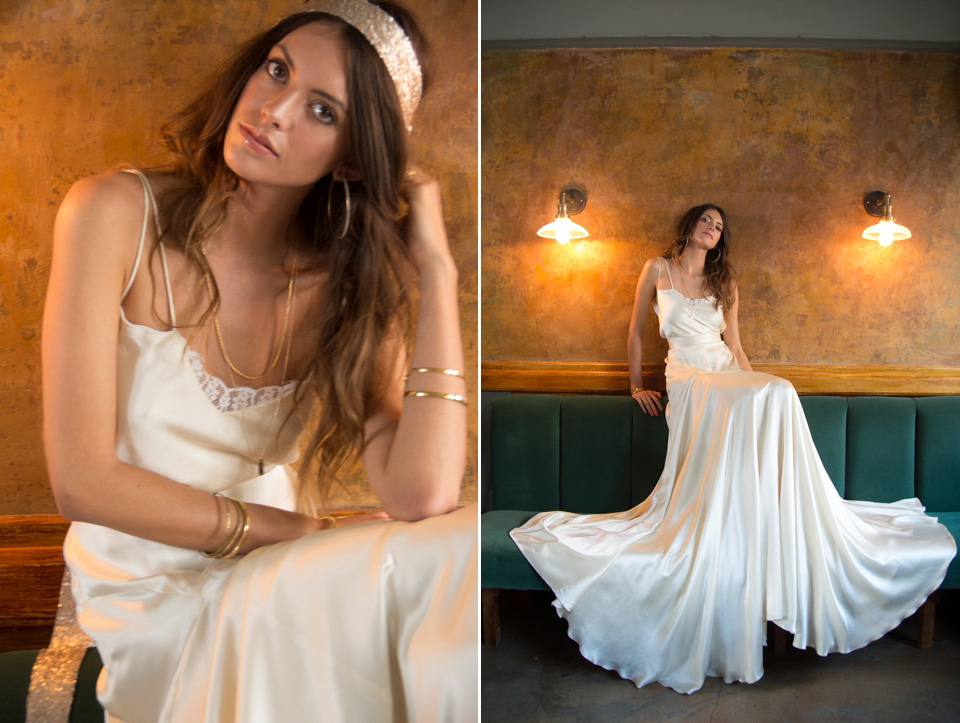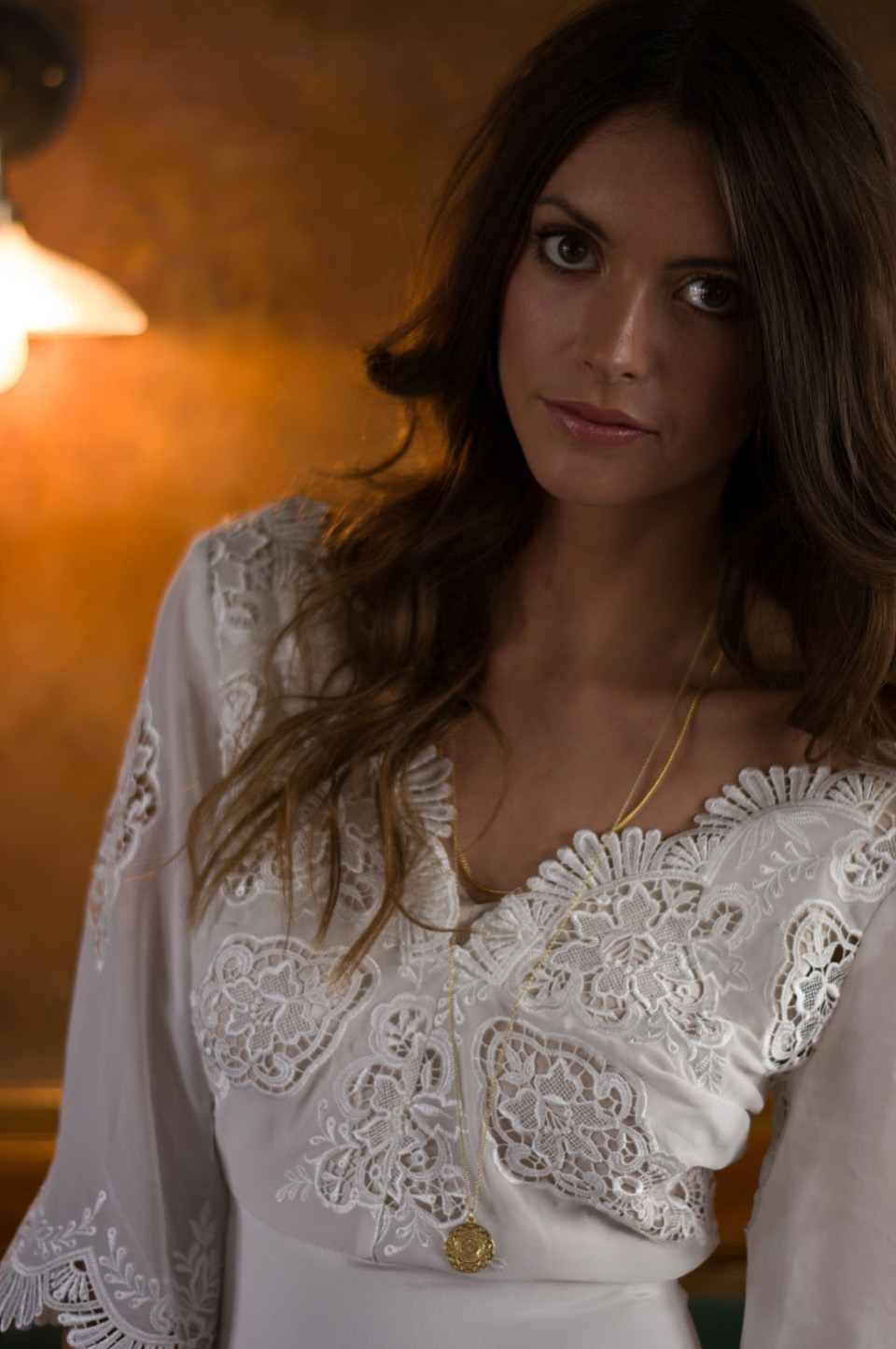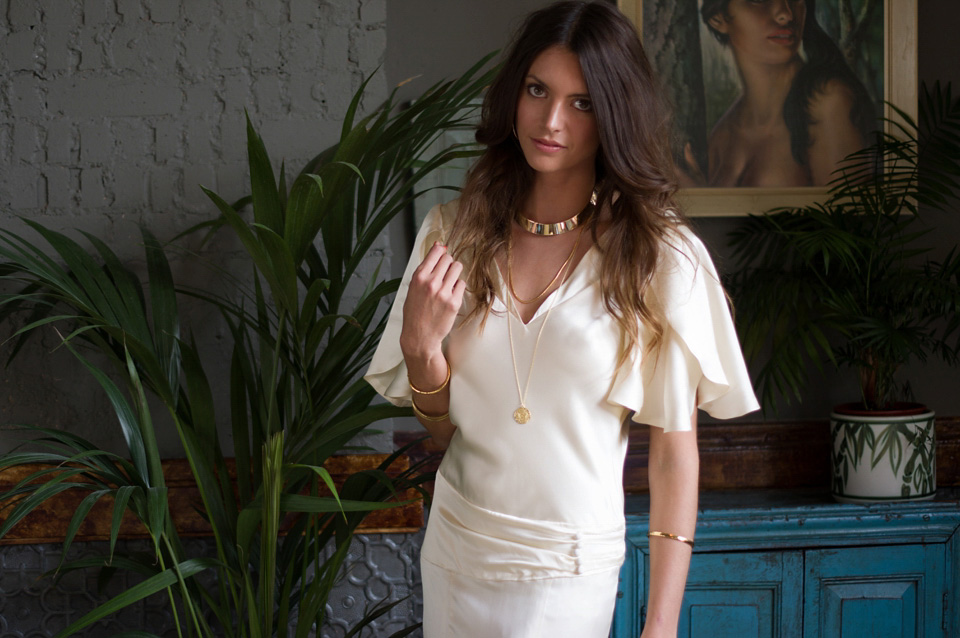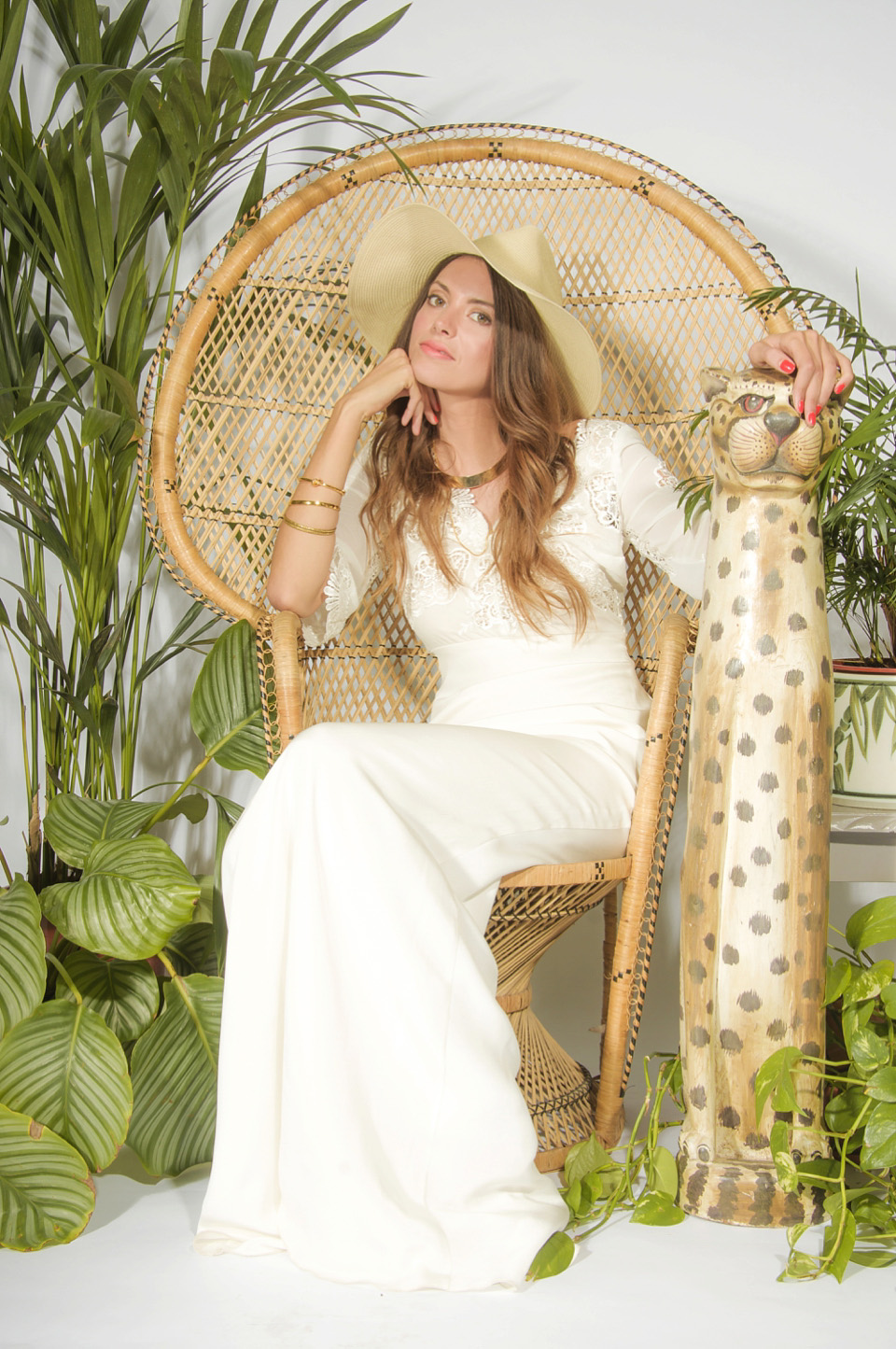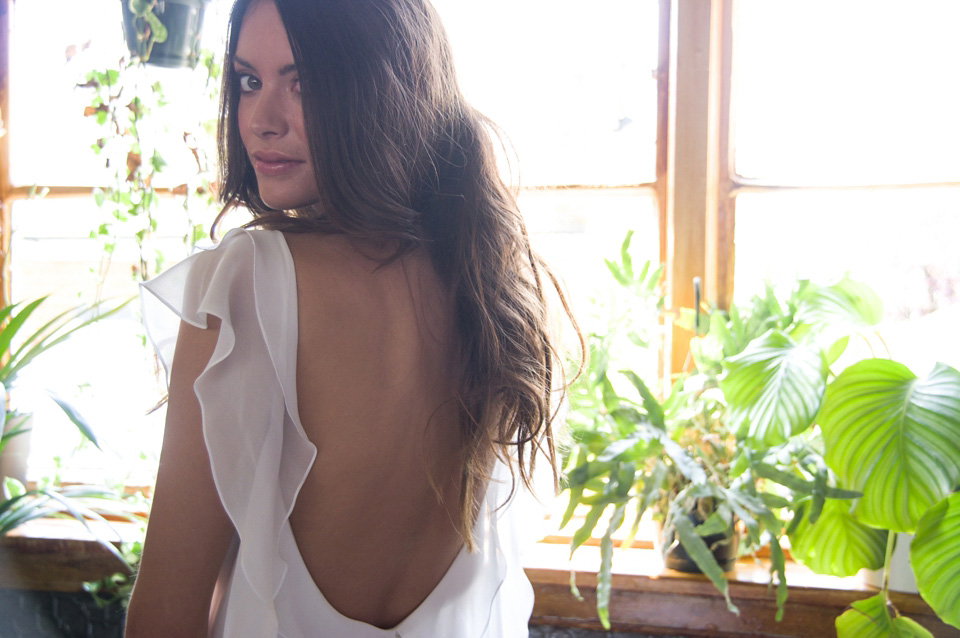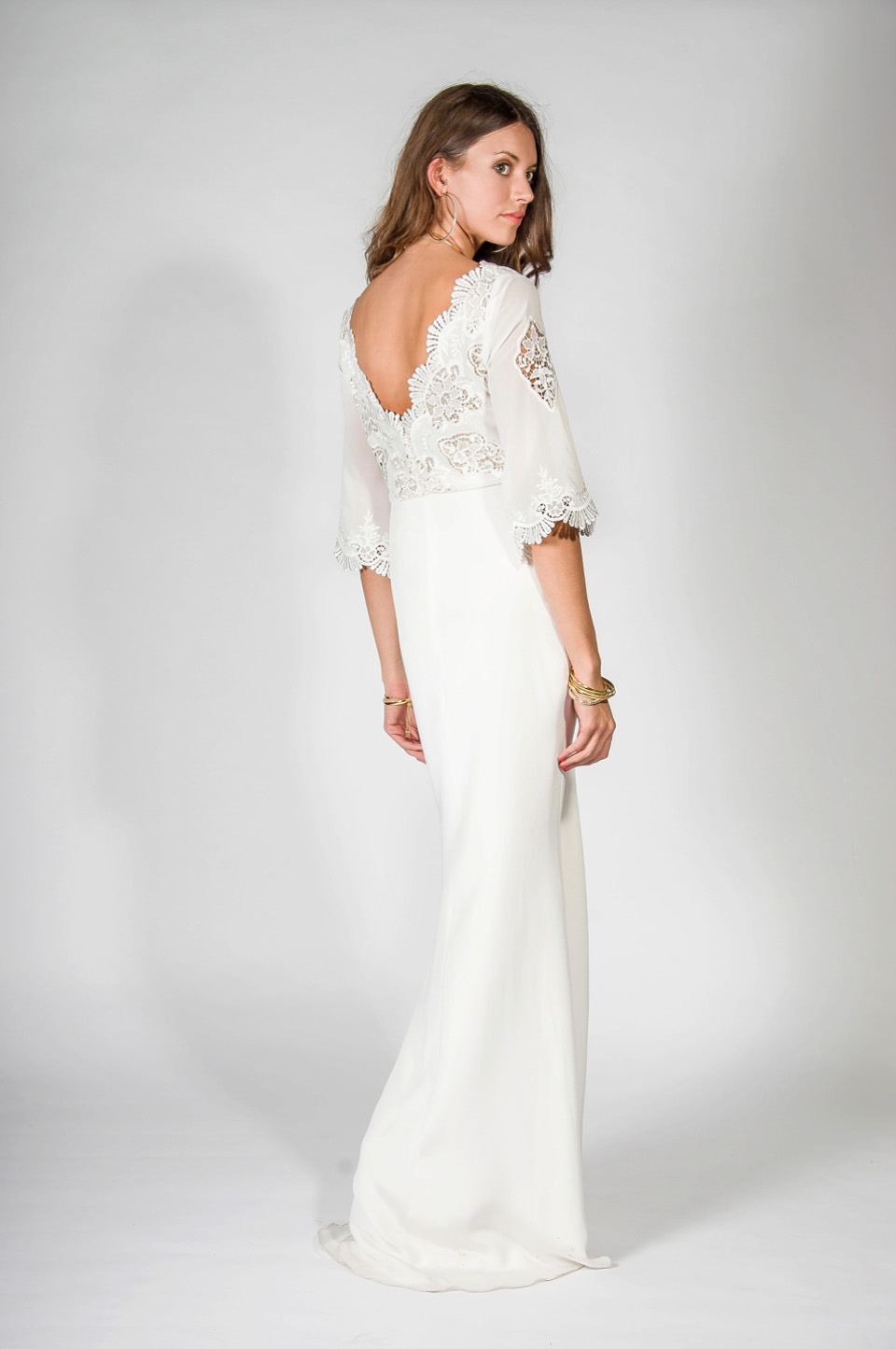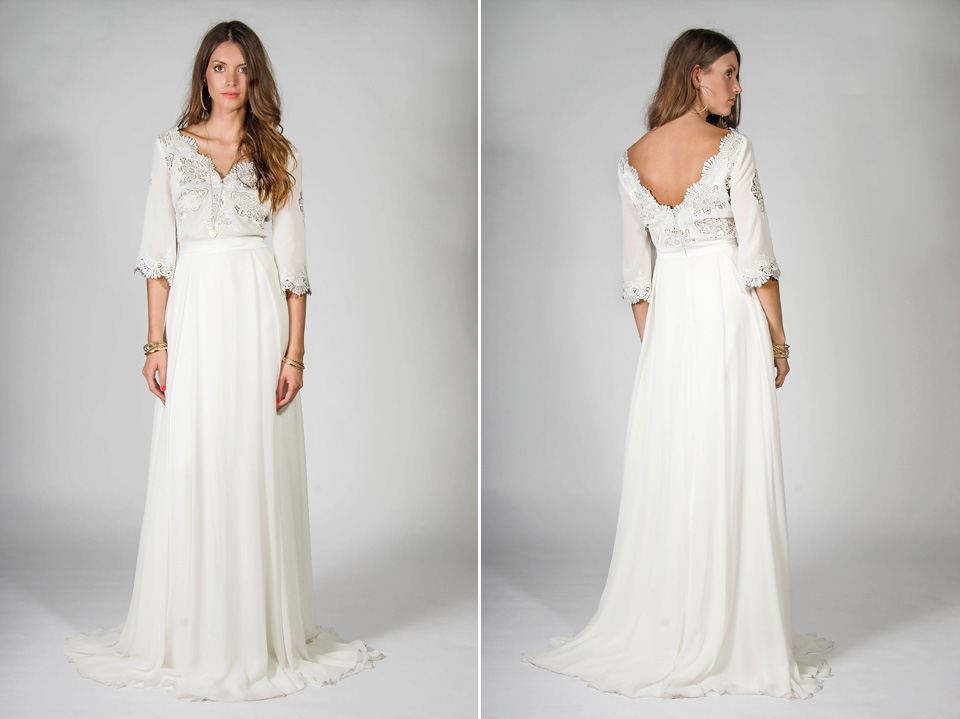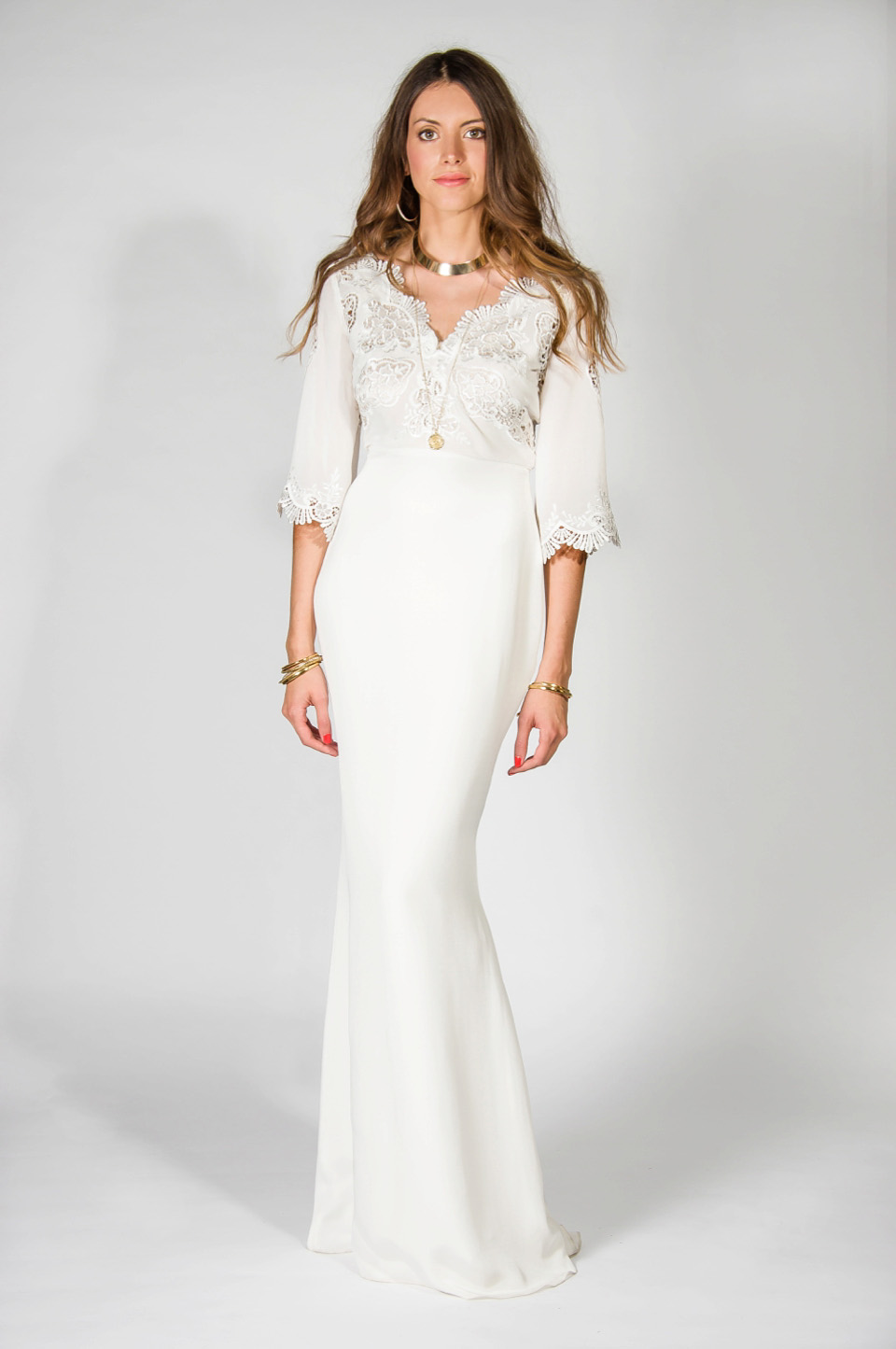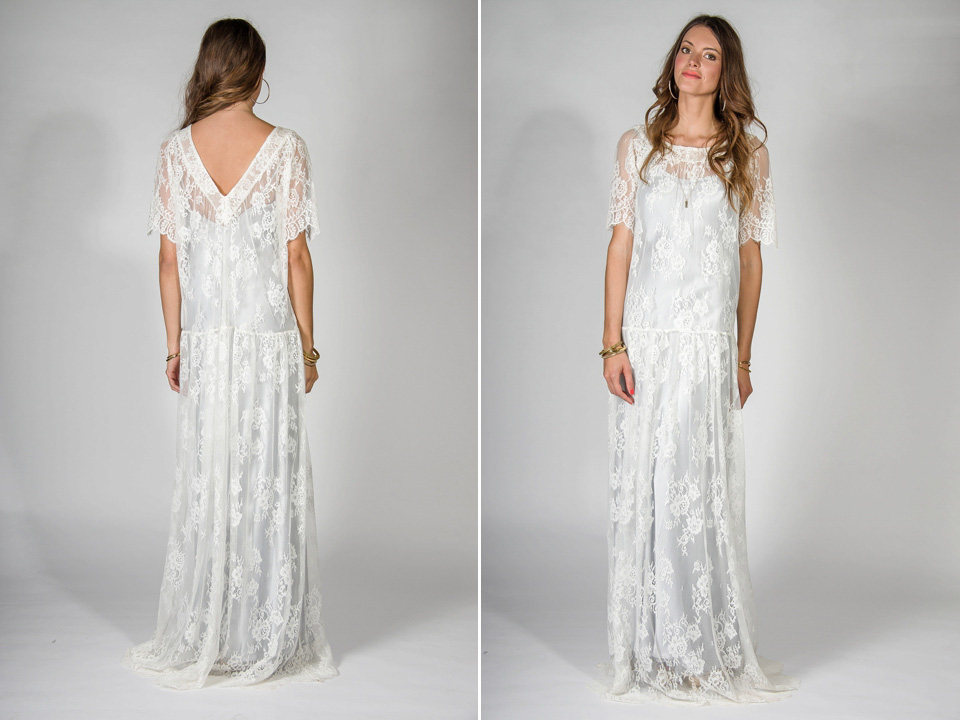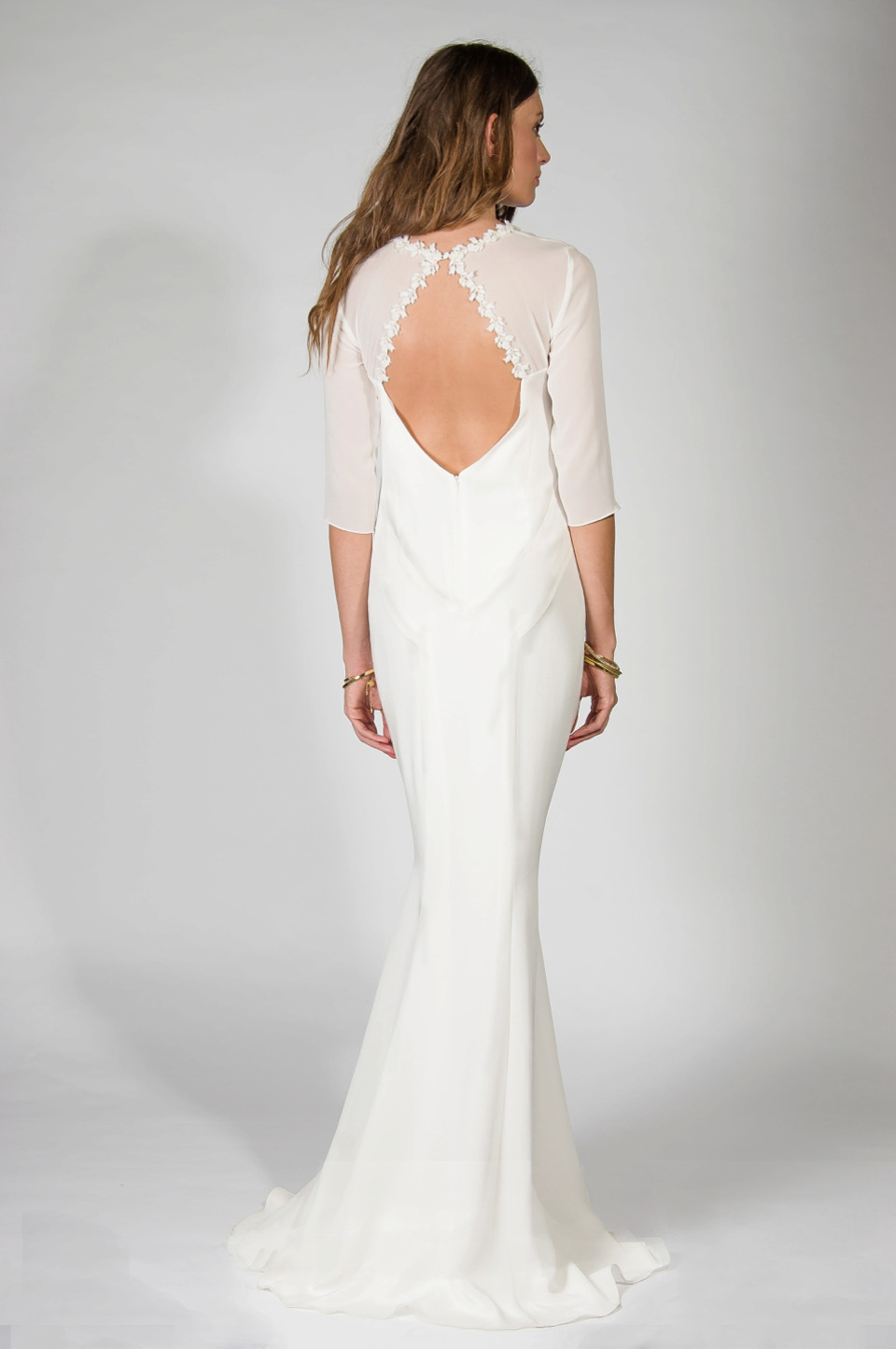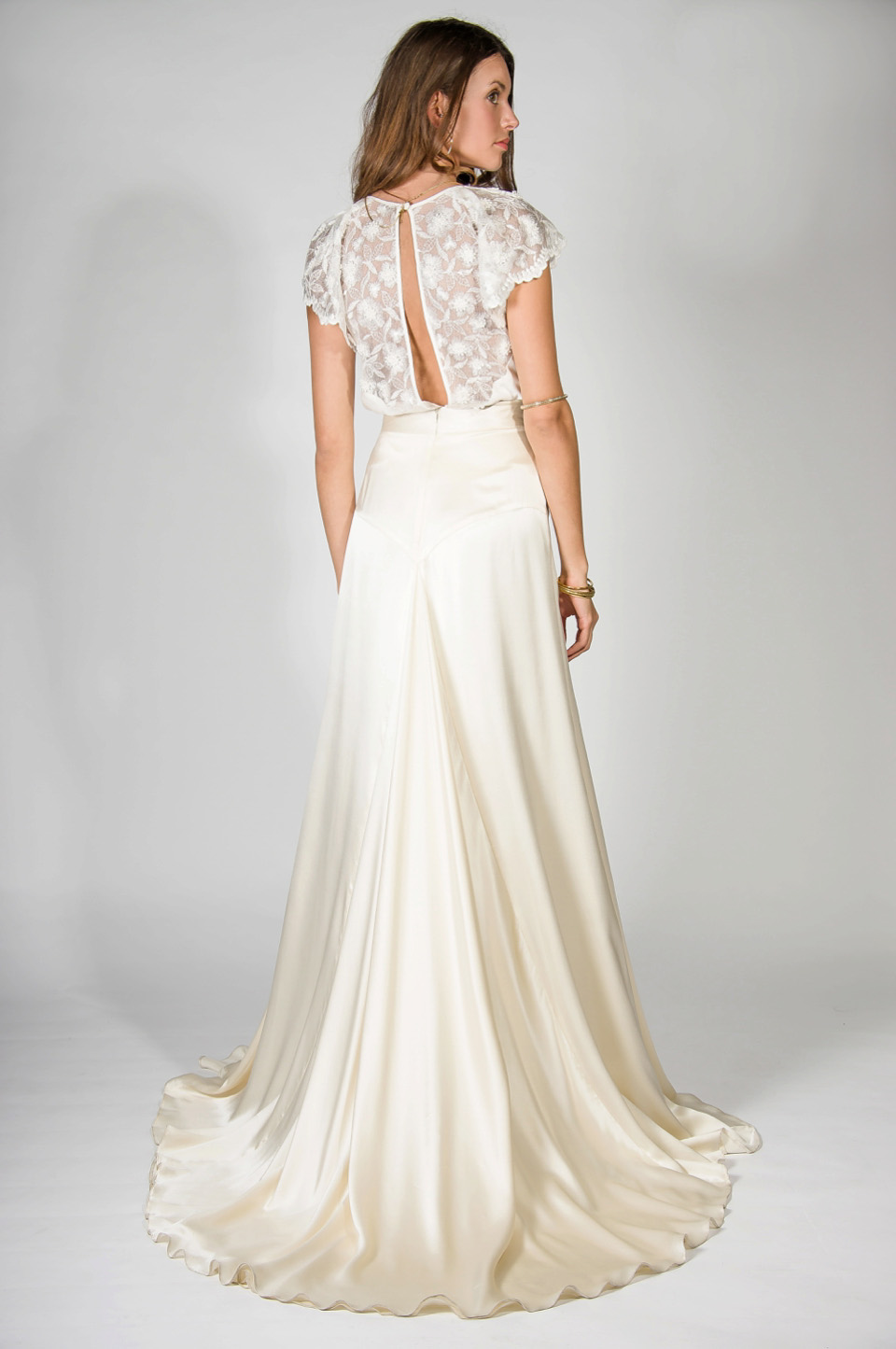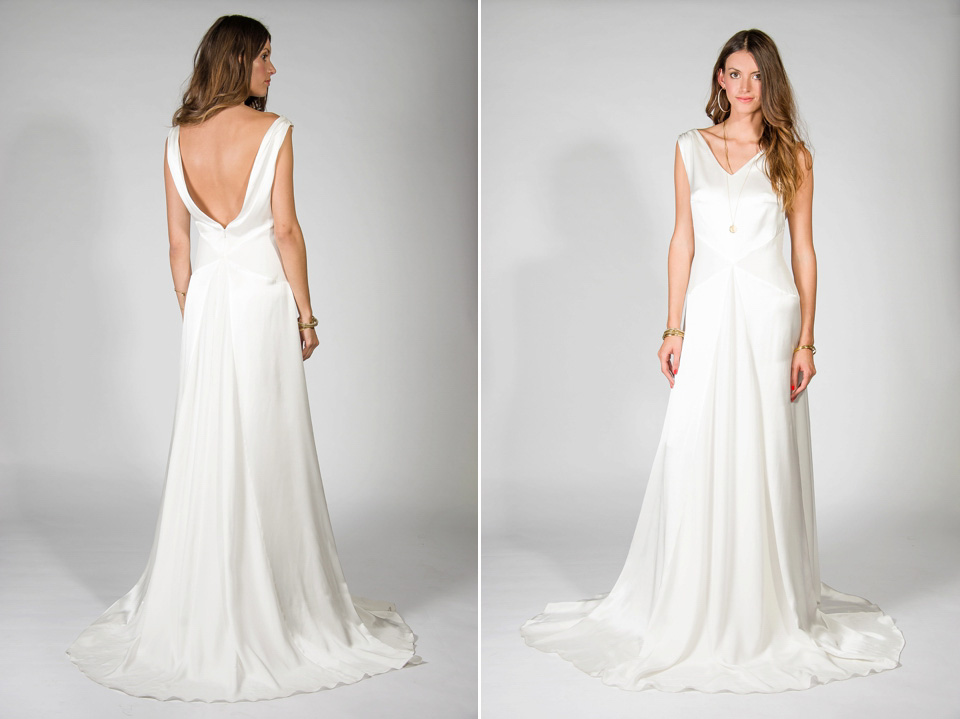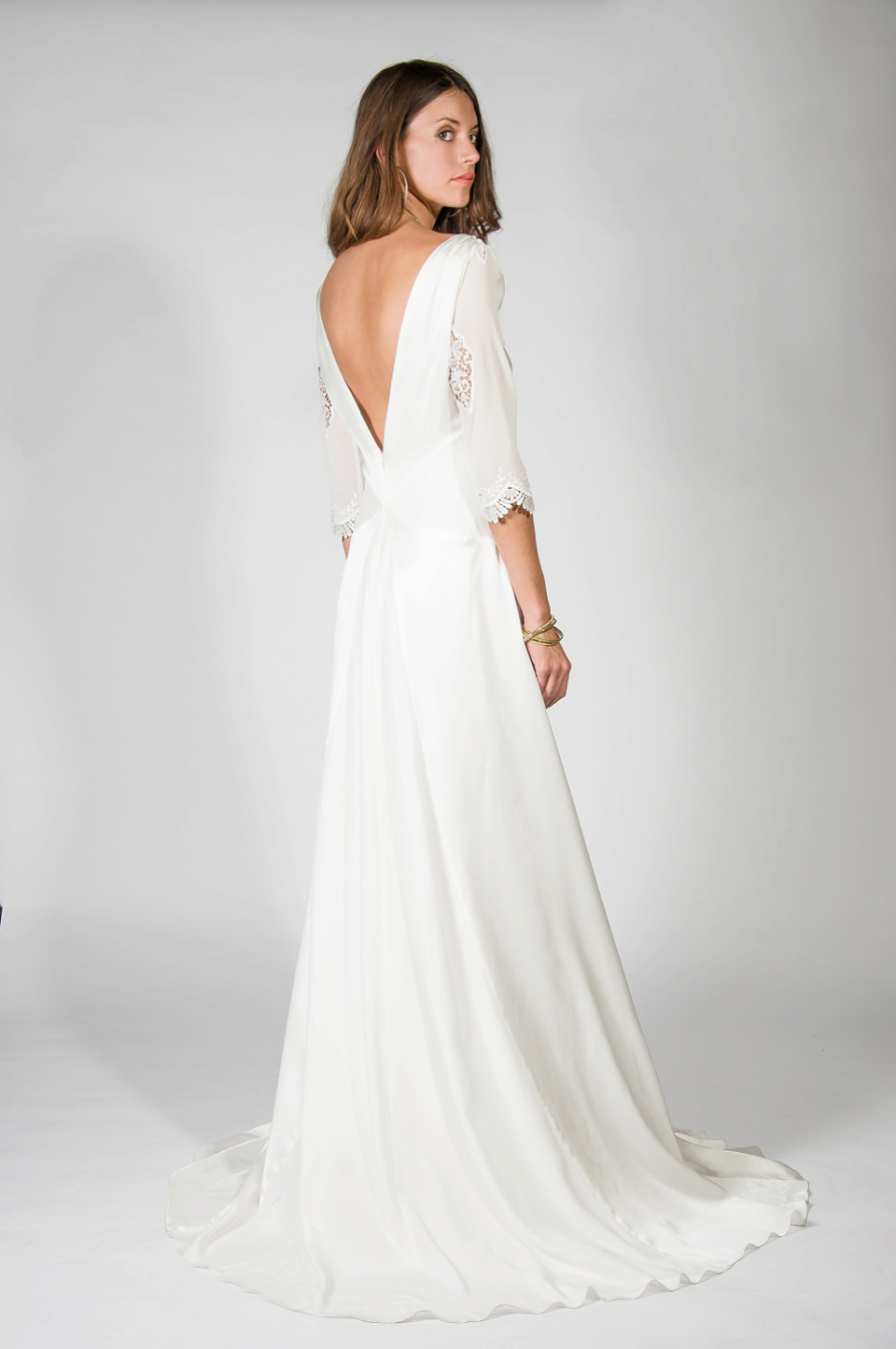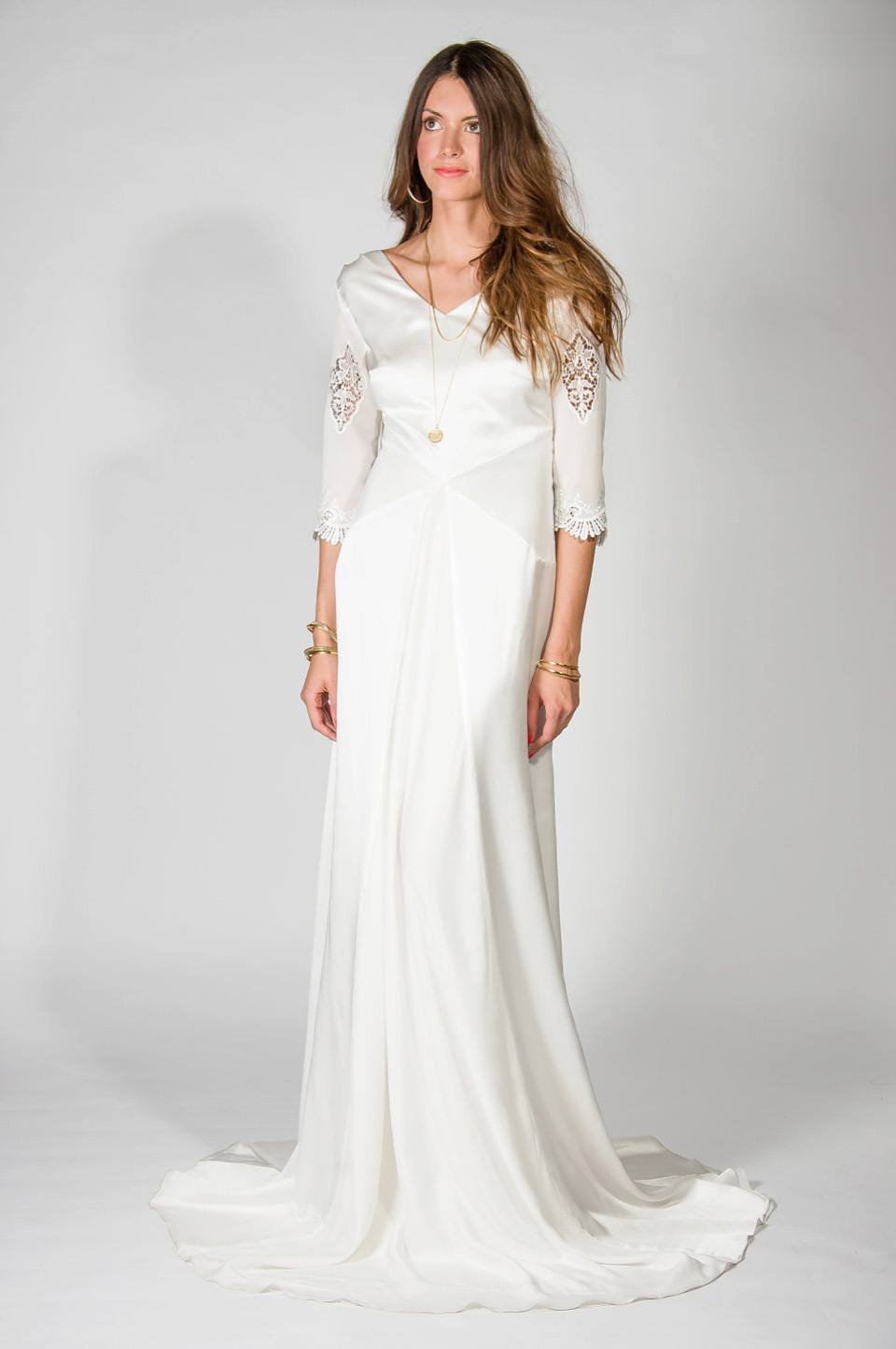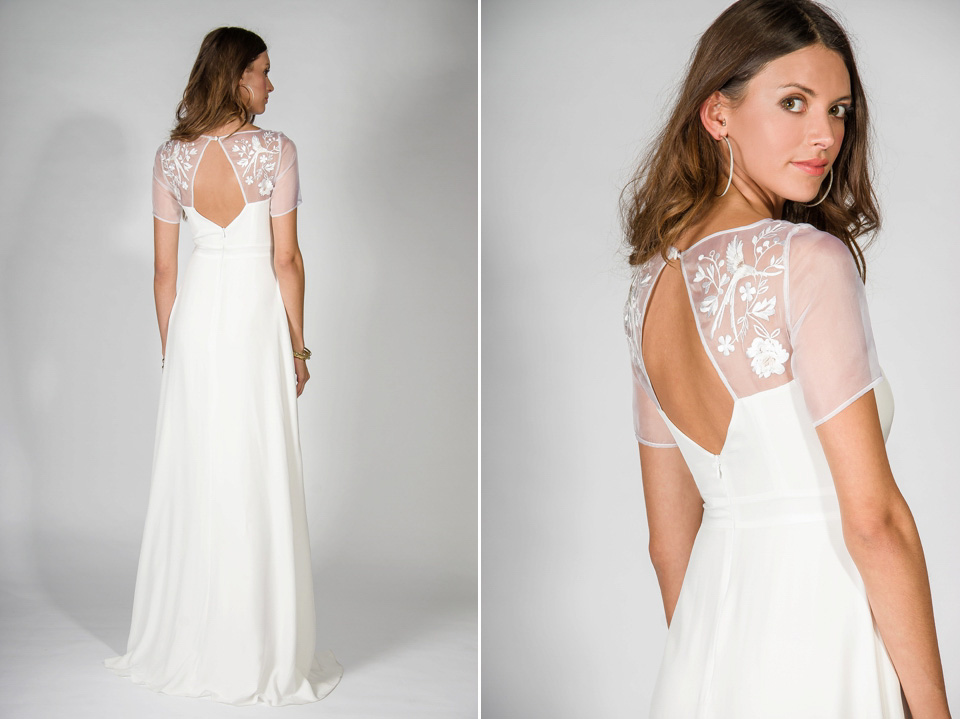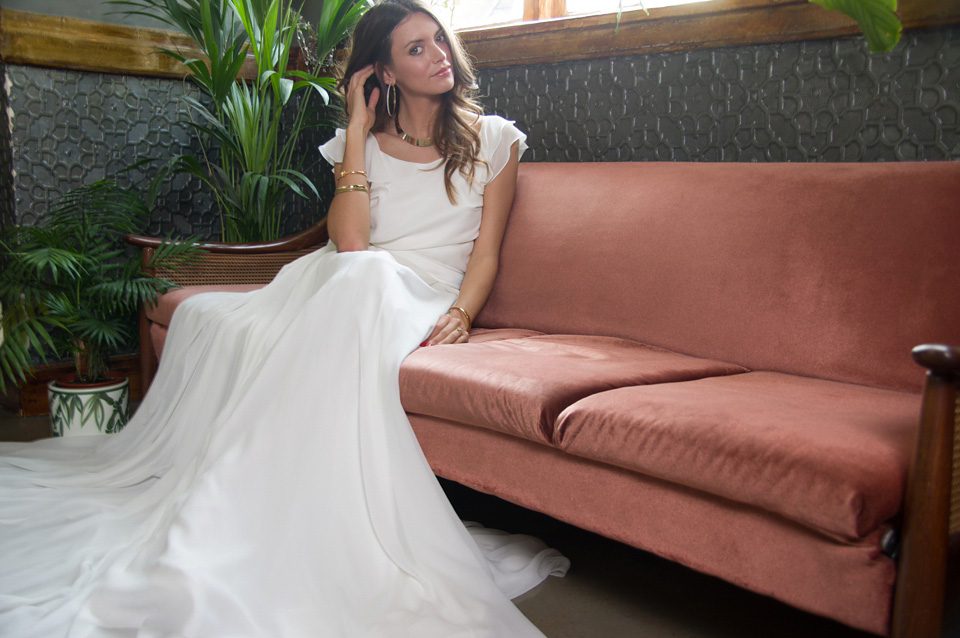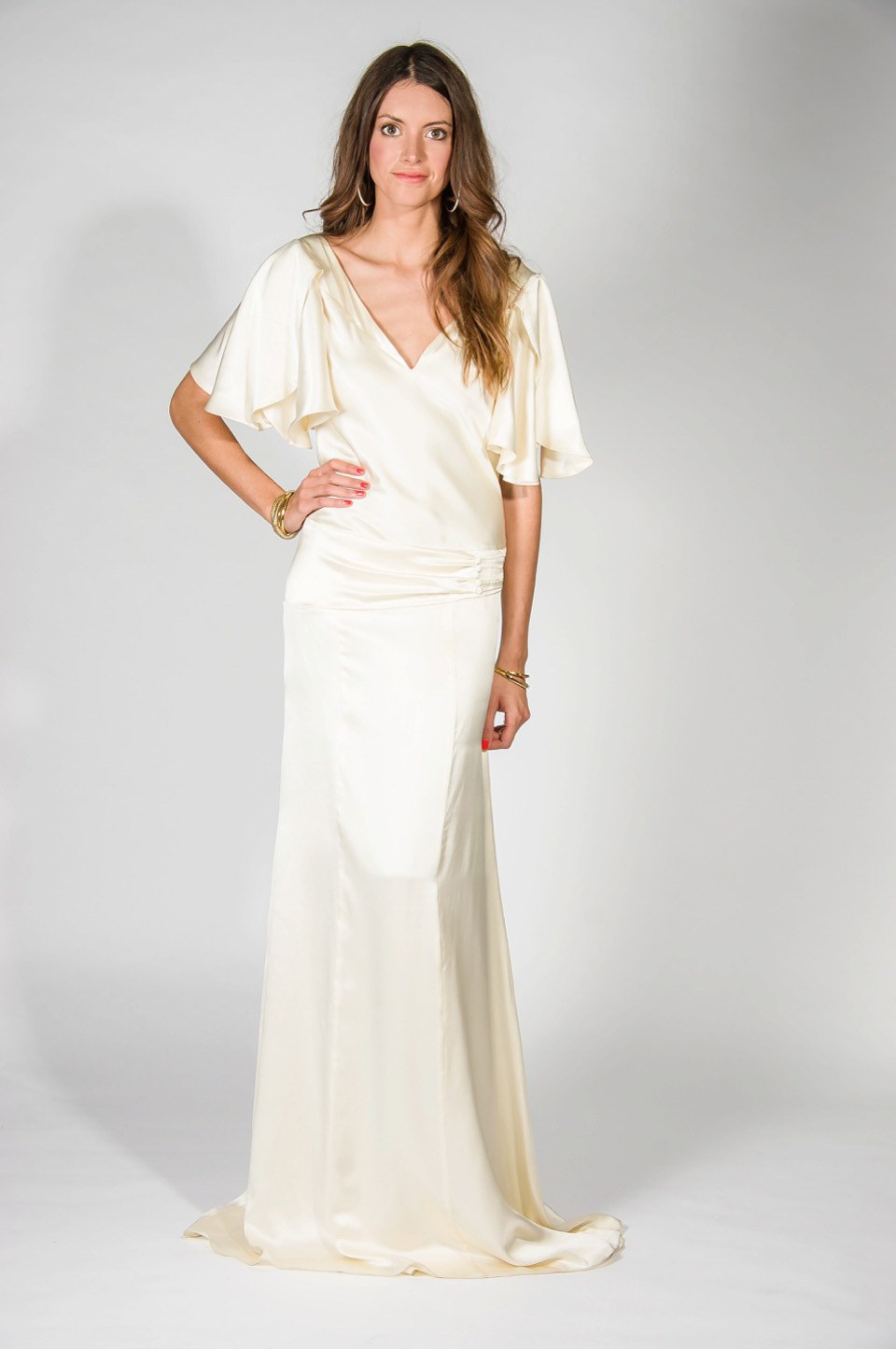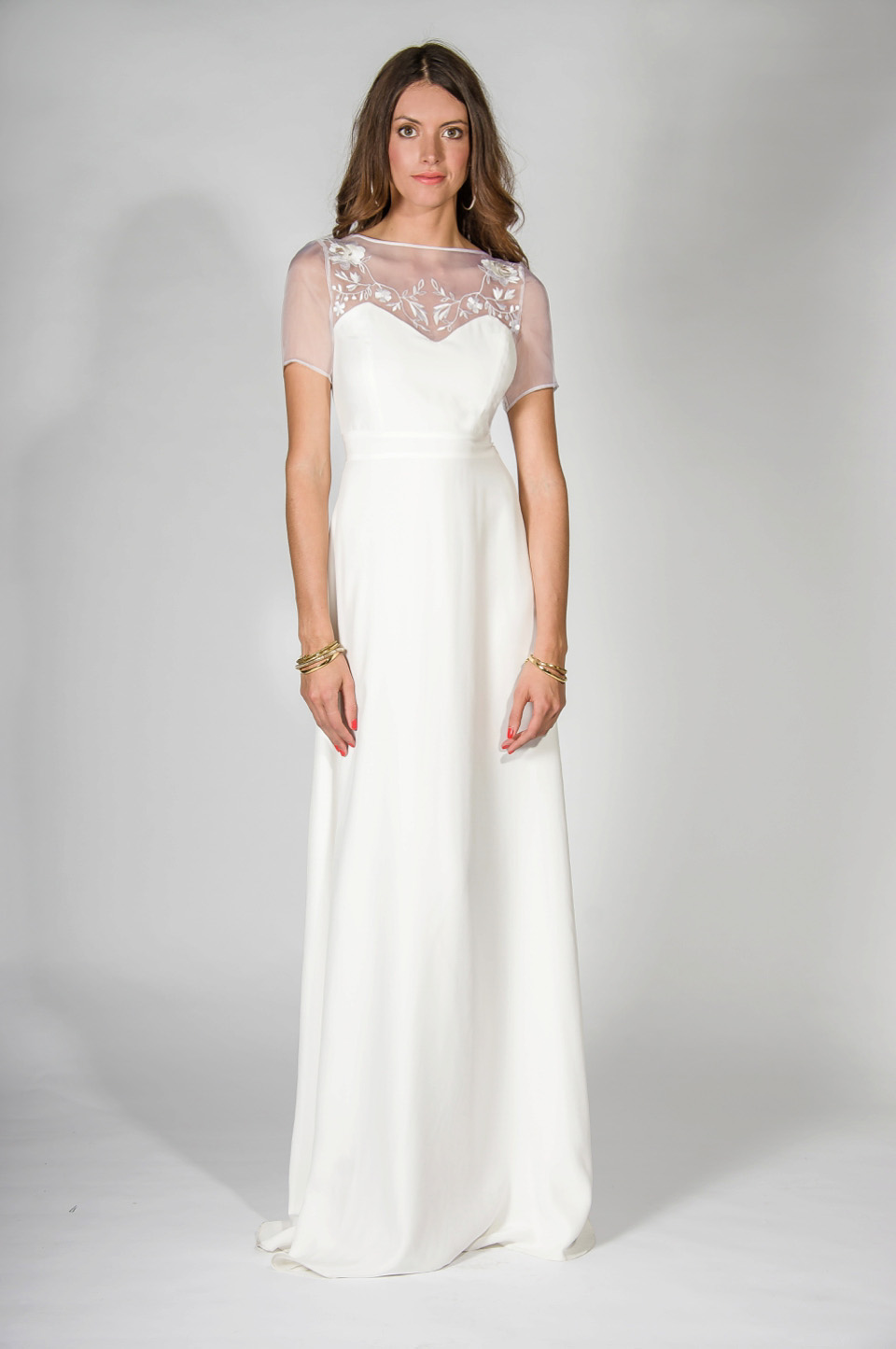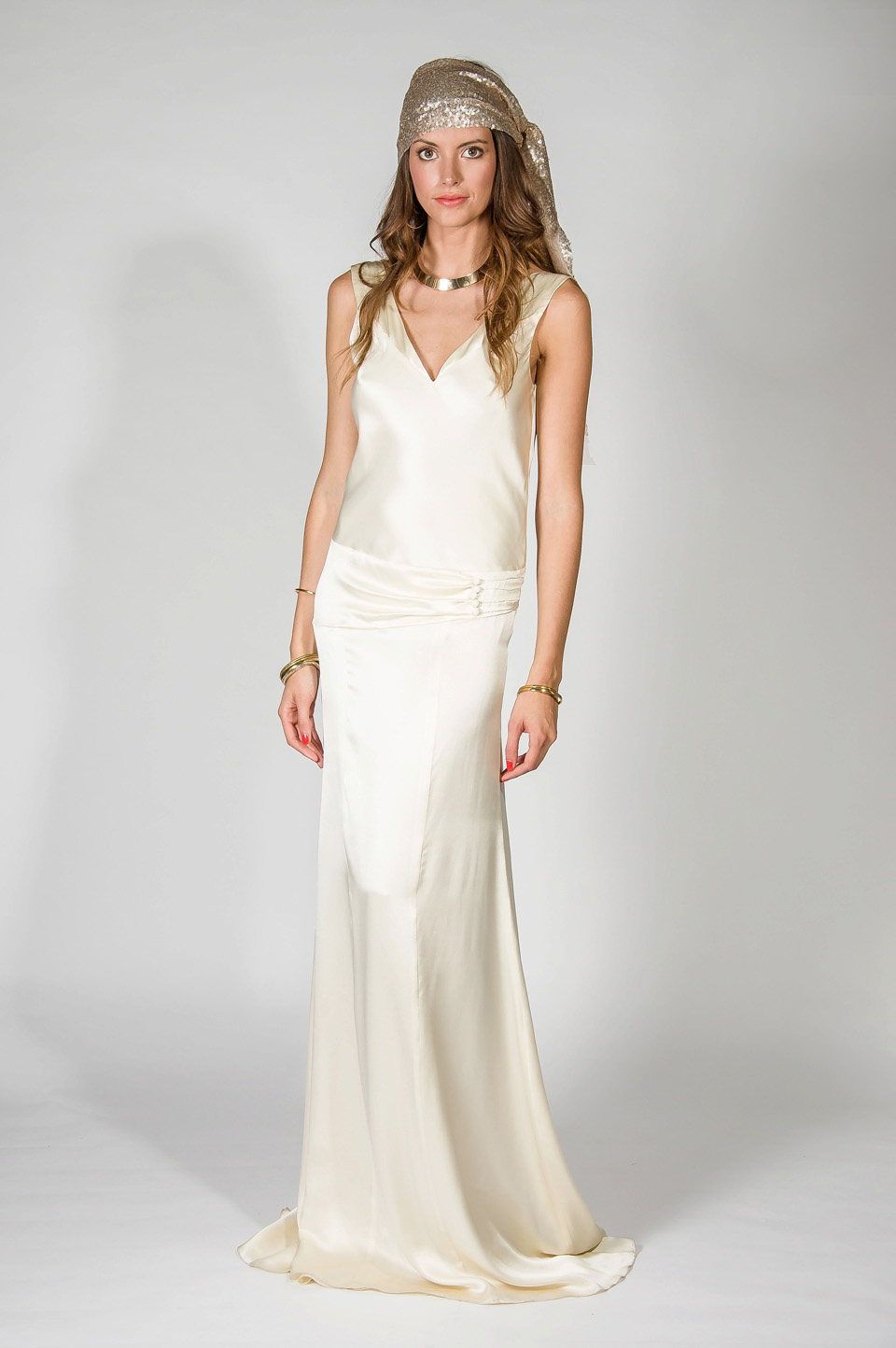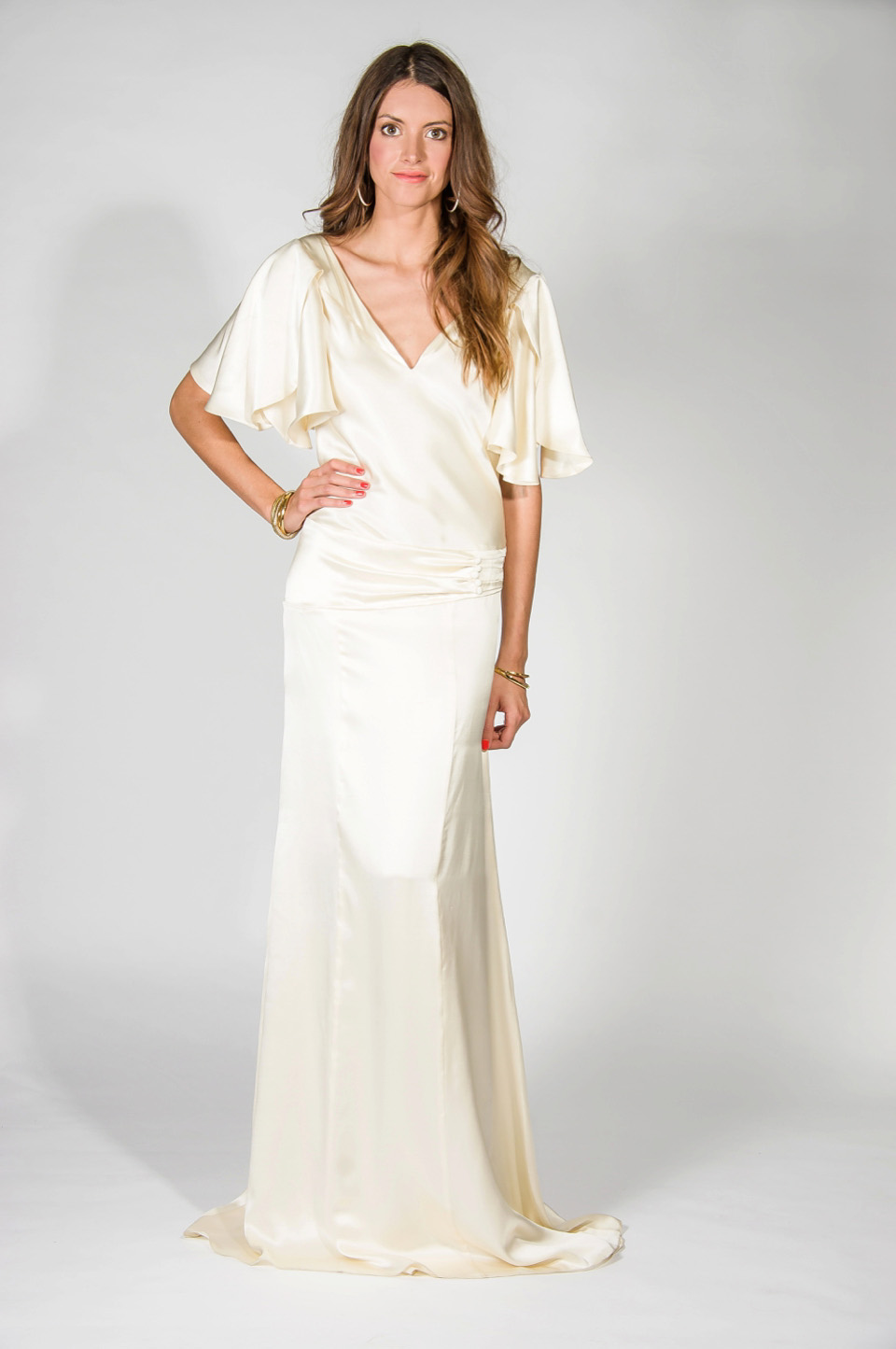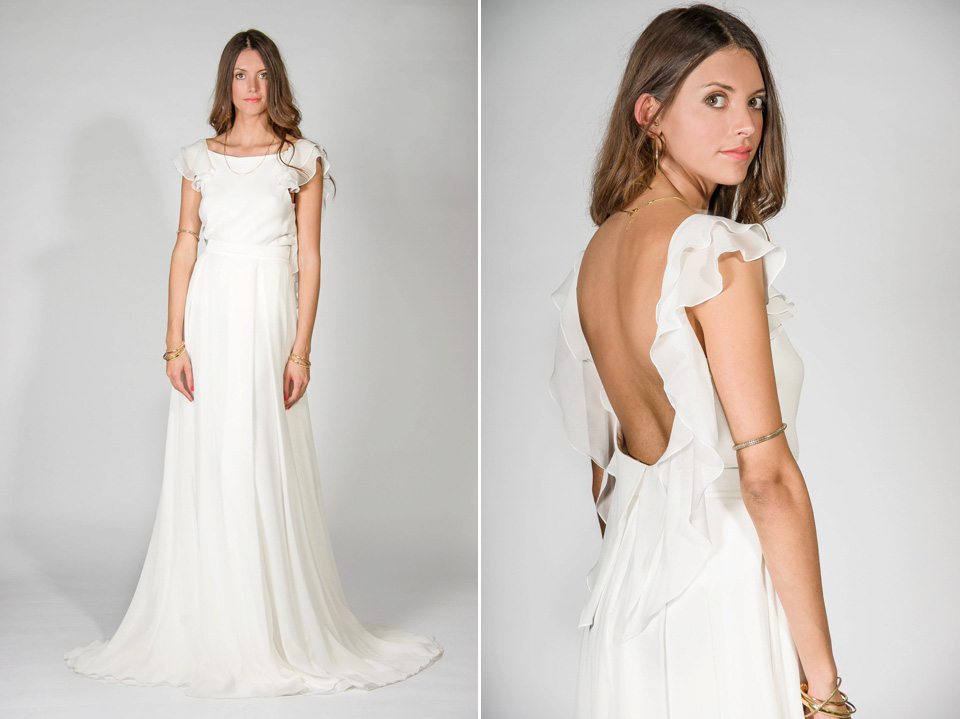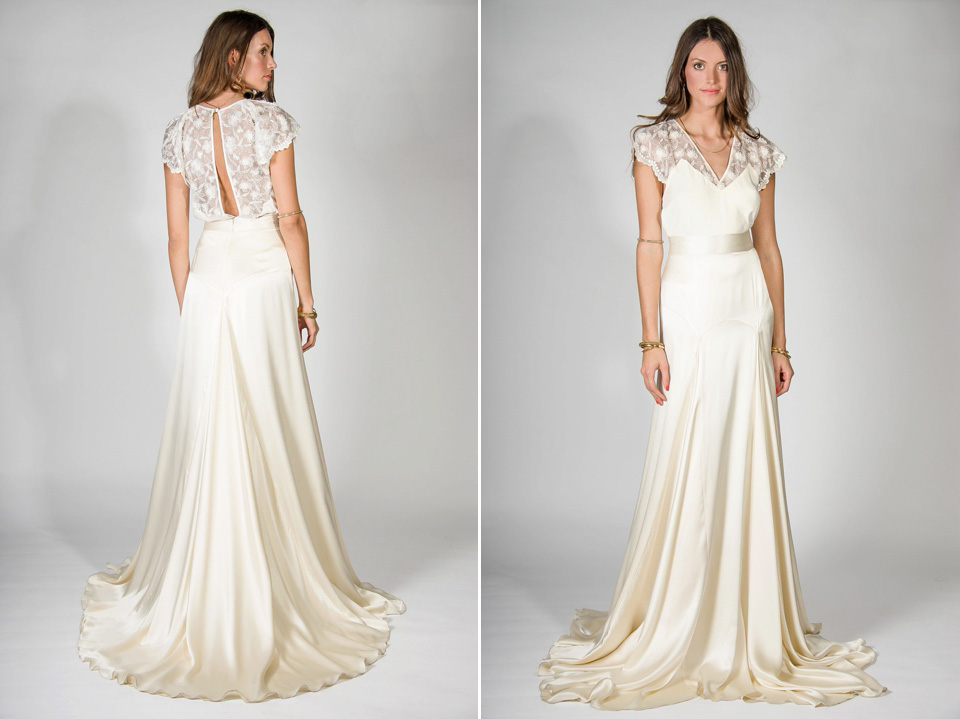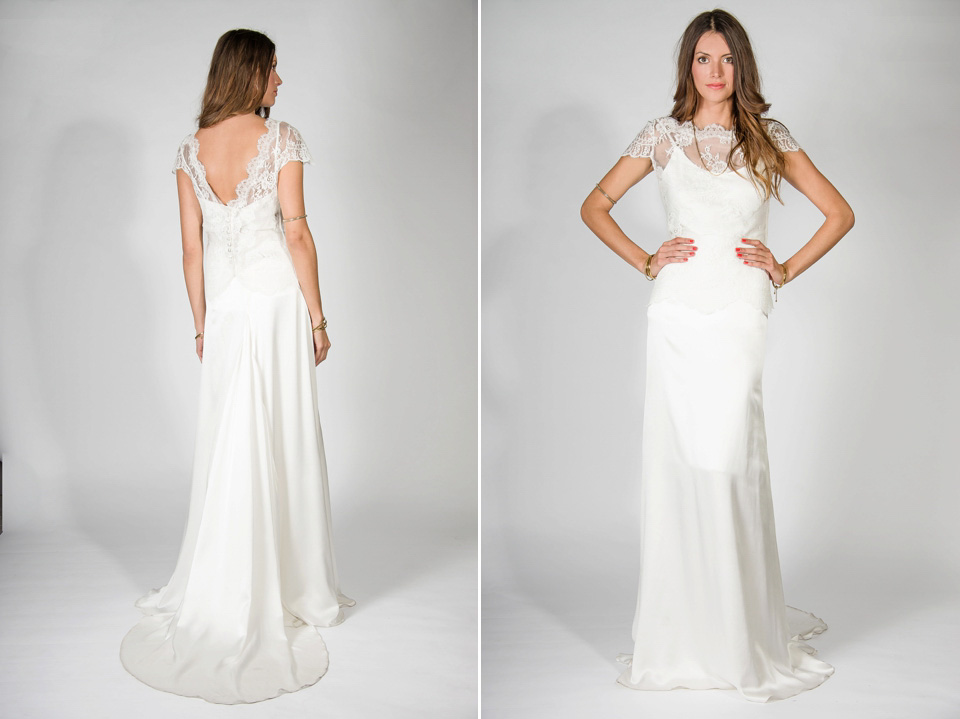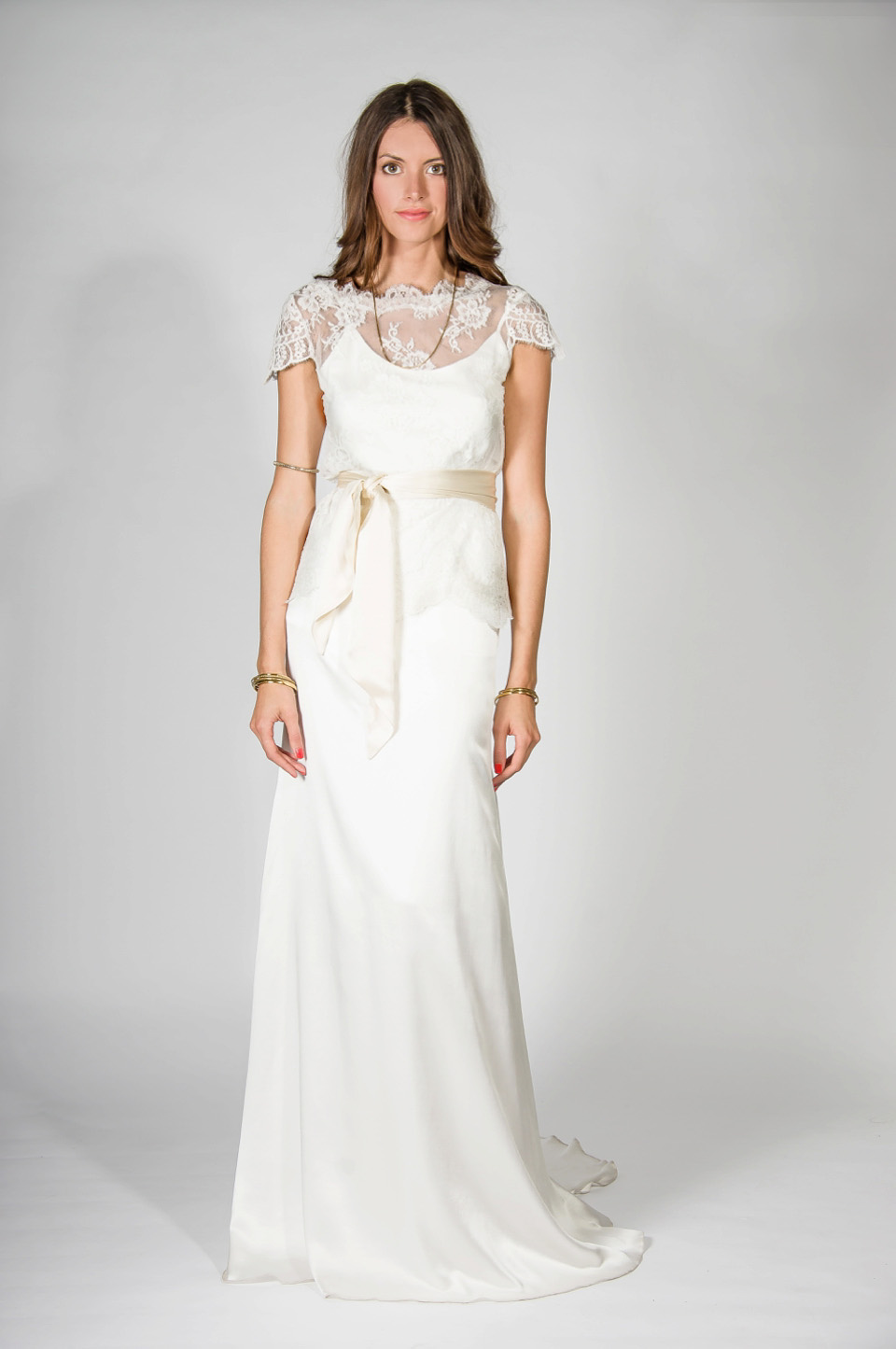 All dresses are proudly made in the UK, first using the finest lace and silk fabrics.  The new collection starts from £1,450 and is available now from the flagship Belle & Bunty boutique in London and will be available to purchase from Summer onwards at a selected number of stockists across the UK and internationally.
Buyers attending the shows today – GO TAKE A LOOK – and brides, you can follow Belle & Bunty on Instagram, Twitter, Facebook, YouTube and Pinterest.
Love Annabel x
Photography by Media Lightbulb
Hair & Make up by Victoria Percival 
Dresses – Belle & Bunty