As you may well know already if you follow me/Love My Dress on Instagram, I'm currently in Barcelona, as guests of Jesus Peiro, to preview their new 2016 bridal collection that is being showcased at Barcelona Bridal Fashion Week.  I can't wait to share details of these new designs with you (come on hotel wifi with your download on those high-res images – I know you can do it – the Love My Dress community is relying on you!).
Whilst here, I've been lucky enough to also attend the YolanCris catwalk show. For those not in the know, YolanCris are Spanish sisters, Yolanda and Cristina.  You could say their destiny as successful international bridal designers was sealed at an early age – as children, they were surrounded by organza, tulle and silk and a world of fashion design inspiration at the bridal store managed by their mother.  In 2005, the sisters followed their personal passions by establishing their own Barcelona based fashion brand.  This year, YolanCris celebrates 10 years of haute couture and sisters Yolanda and Cristina now proudly stand at the helm of a brand that is continually innovating.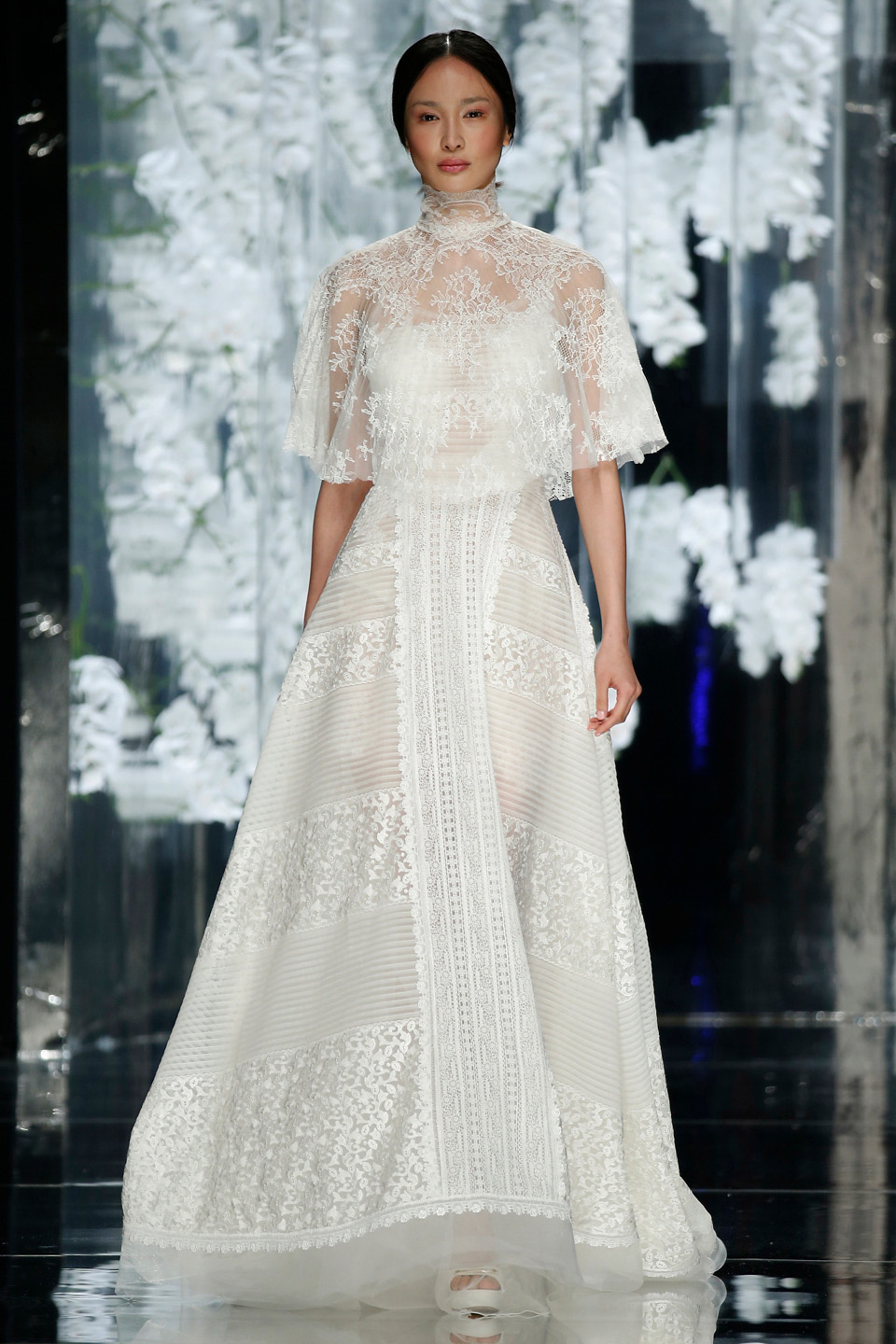 Attending catwalk show after catwalk show can be exhausting (hats off to the contingent of wedding bloggers out here right now who are literally doing just – I salute you!), so I'm pleased that on this particular visit, I was in a position to be able to pick and choose which shows I really wanted to attend. I'm thankful that this was one of them. Talk about knock-you-off-your-seat wow factor.
I can't even really begin to tell you how excited I was watching the statuesque beauties glide down the catwalk in these creations.  The movement of fabric, the embellishment as it caught the spotlight, the sexy and sensuous silhouettes.  If you ever want to be wowed by bridal fashion on the catwalk, you need to attend a YolanCris show.
With any catwalk event of this kind, the designer tends to go all out to impress their audience – this is their one chance to turn heads, to raise interest with buyers who have serious money to spend stocking their international bridal boutiques.  How the showpieces then translate in to a commercial, wearable collection of wedding dresses after the catwalk show however can often be a disappointment.  Not so with YolanCris.  This show not only had me on the edge of my seat – I'm now willing for a raft of real wedding submissions to land in my inbox, with brides wearing one of these exceptional YolanCris designs.   Make that happen soon dear readers, please?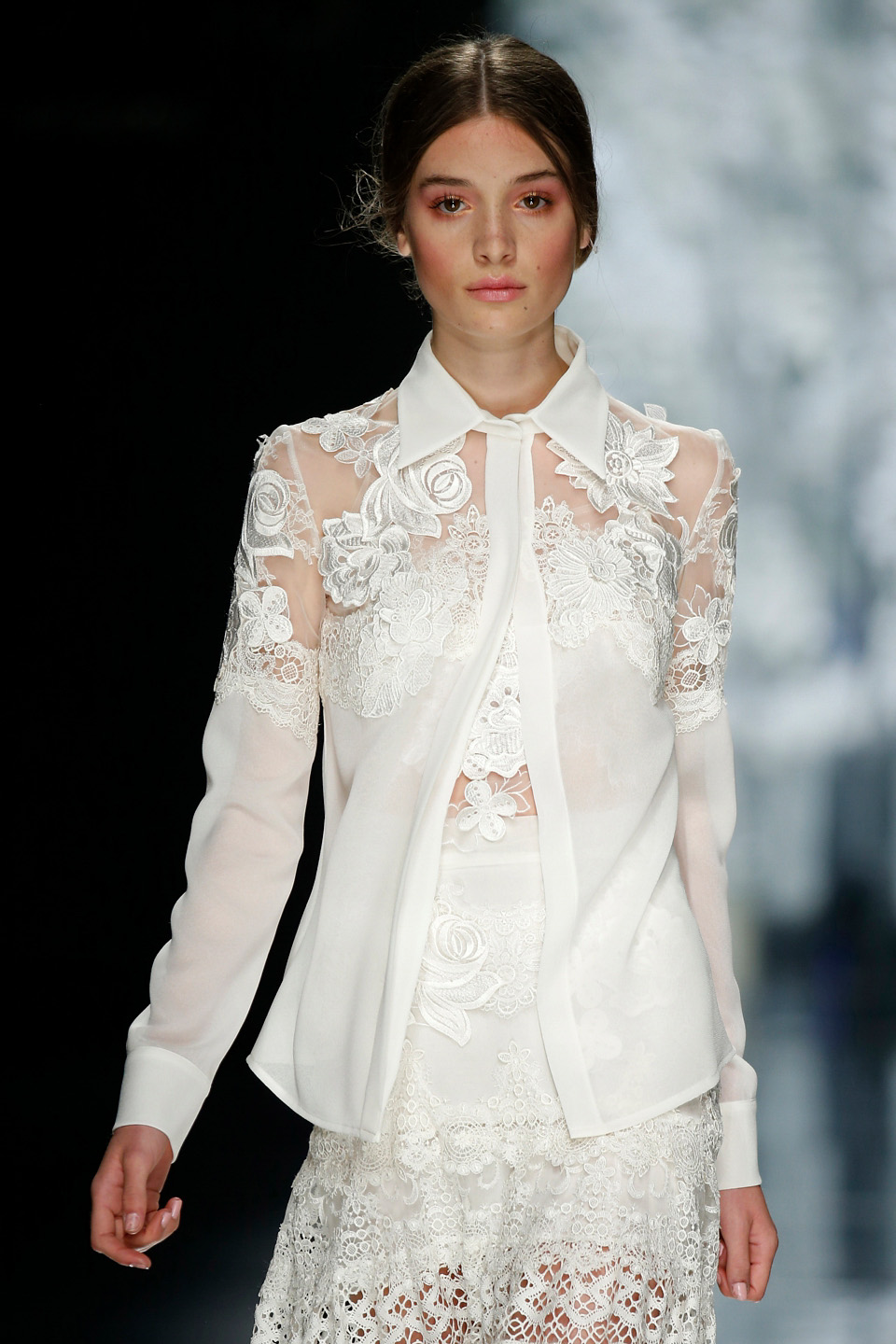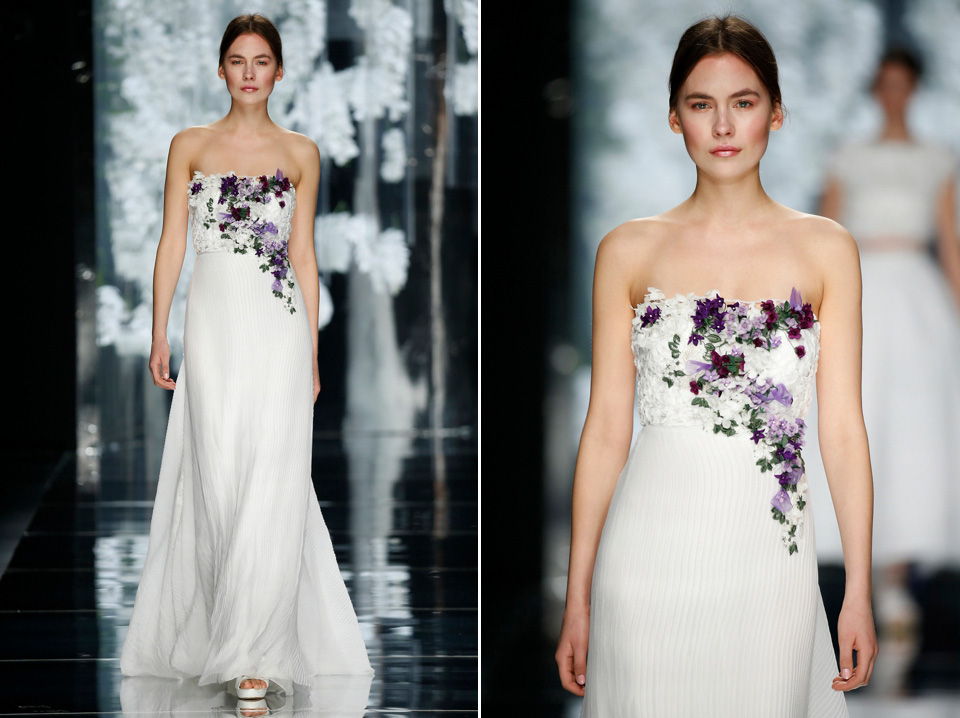 Two new couture lines were launched on the catwalk on Wednesday in Barcelona; boho folk and orchid couture.   The Boho Folk gowns carried all the hallmarks of the YolanCris brand; elaborate detail and craftsmanship with an instantly recognisable sense of chic, flower child appeal.   This was a collection of dresses inspired by the current trend for cool, casual design.  The Orchid Couture gowns introduced an elegant botanical accent to the collection.  Combined, these two lines created a genuine sense of excitement and energy on the catwalk. Contemporary silhouettes mixed with modern metropolitan style cut their way elegantly down the runway.
Honestly, I could go in to fashion-talk detail about the sleeves and the skirts and the tops, but I think you'll agree, these photographs more than adequately do all the talking.
The fusion between traditional craftsmanship and tailoring techniques with modern, innovative design truly sets this creative team apart.  This dynamic sisterly duo are at the cutting edge of creative bridal fashion design and I for one am most pleased about that.  It's not only refreshing to see such bold and statement making creations entering the mainstream it's exciting and it's game-changing too. Designers like YolanCris are leading the field in advancing the breadth, appeal and technical brilliance behind bridal fashion.  Without designers like these, I fear we may all be stuck in a timewarp of strapless meringue hell.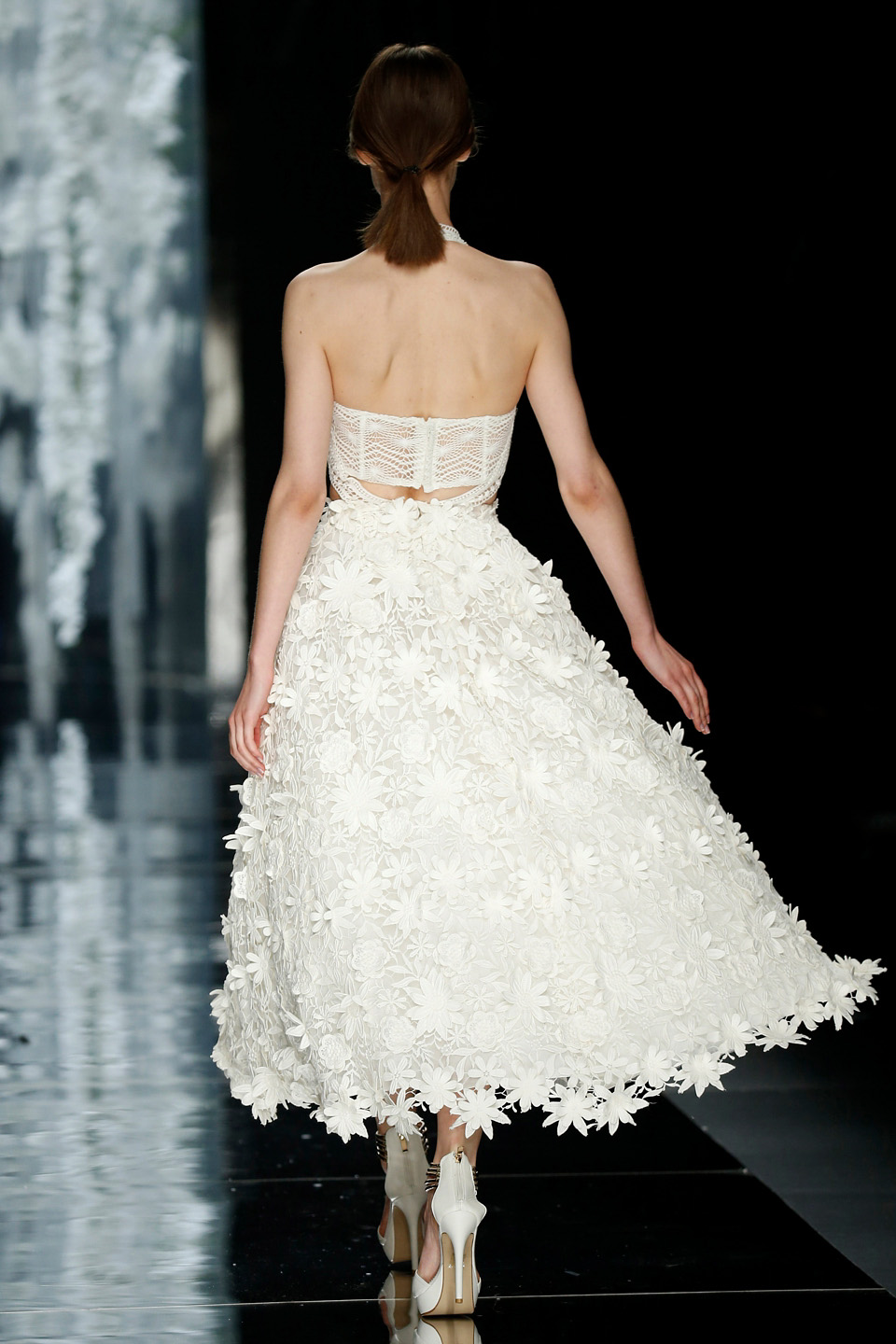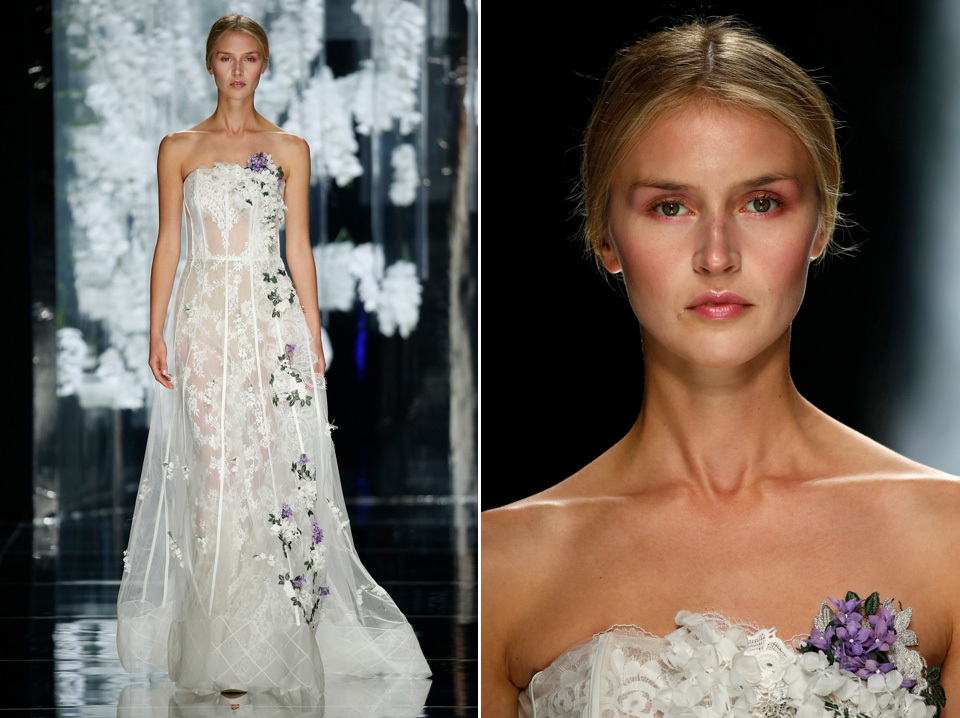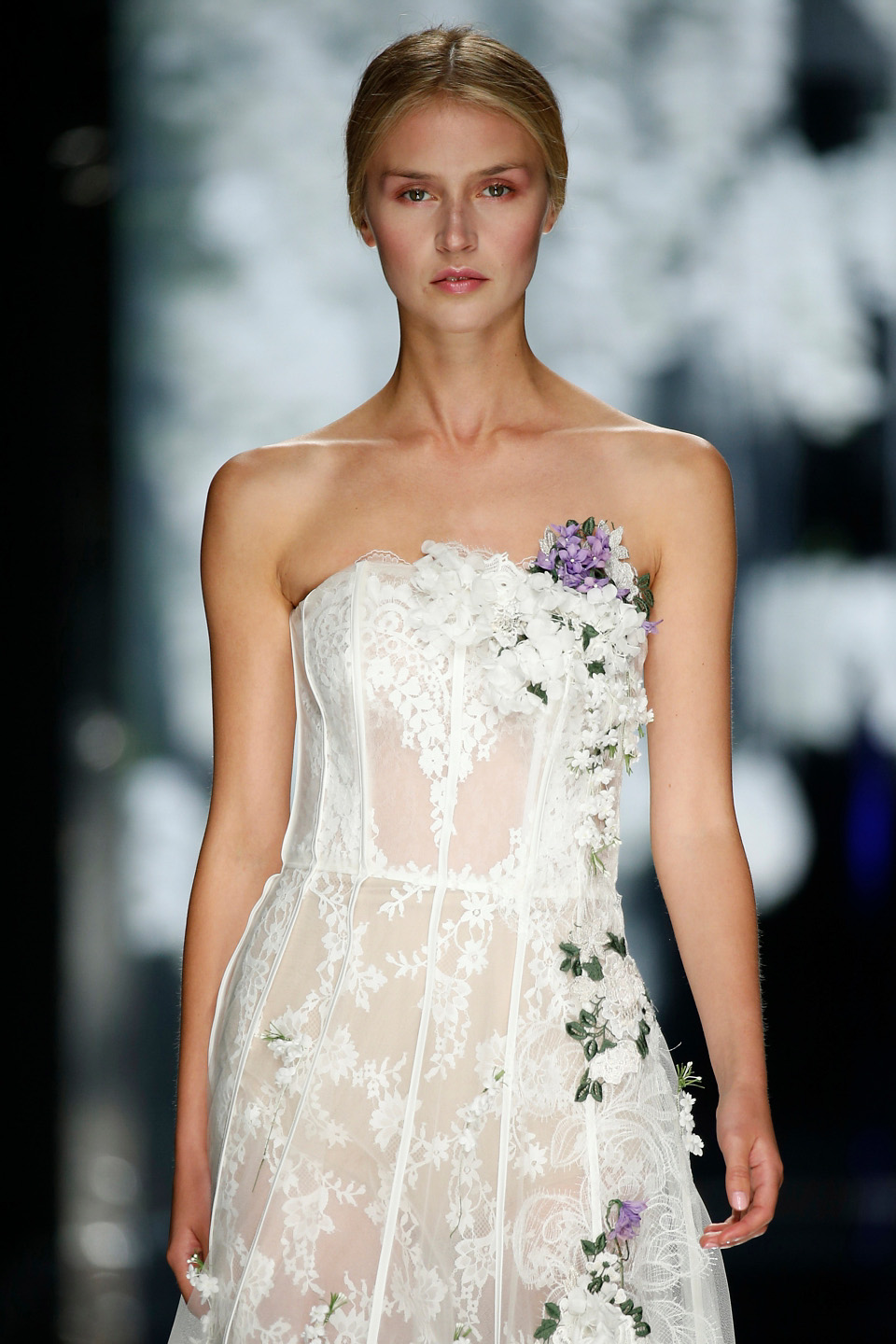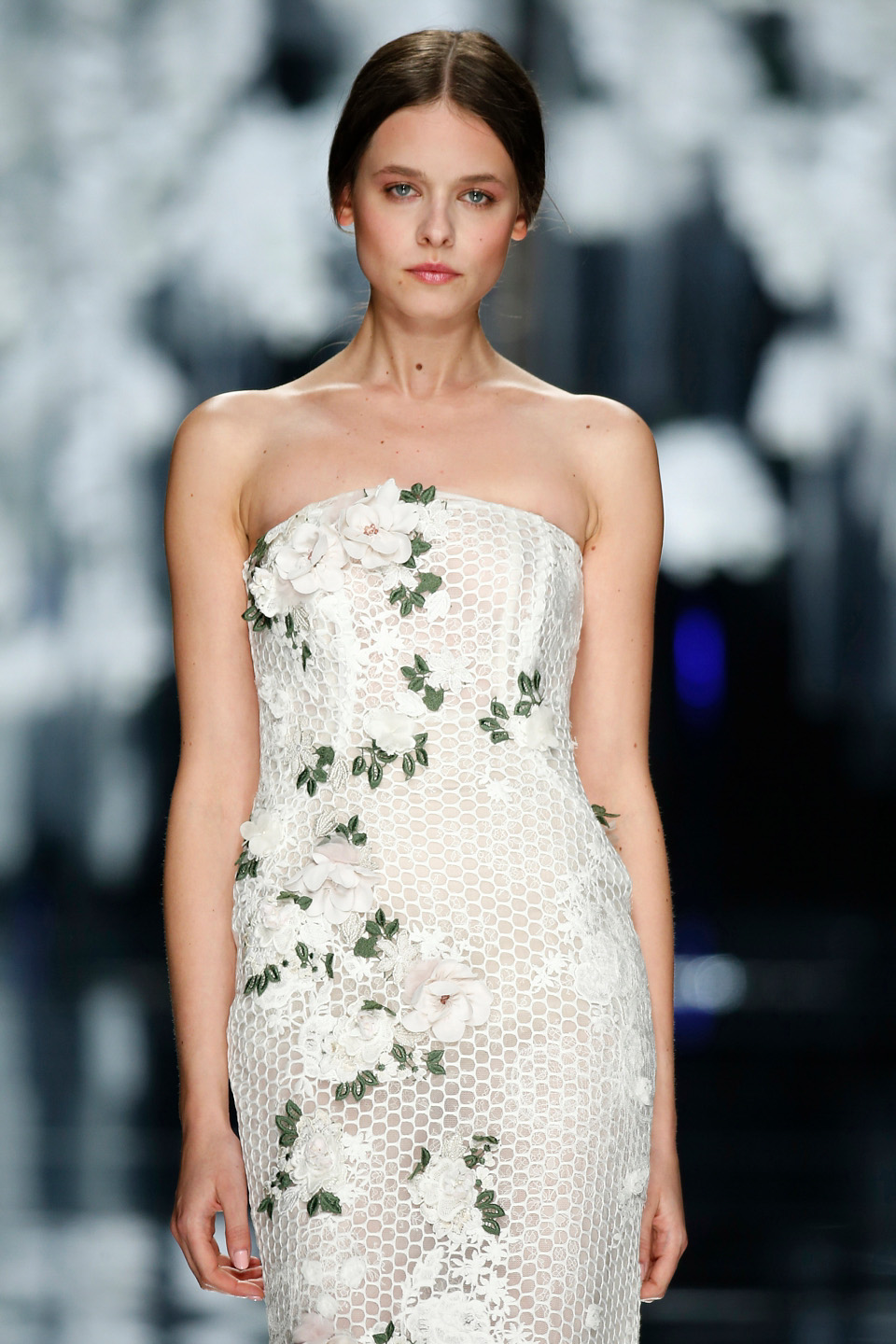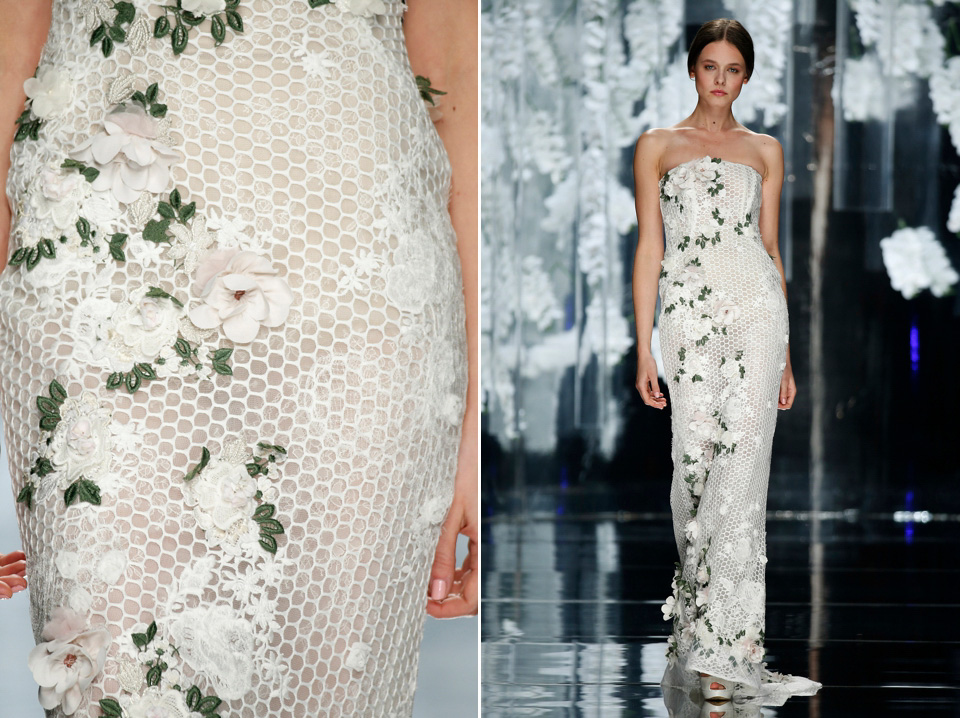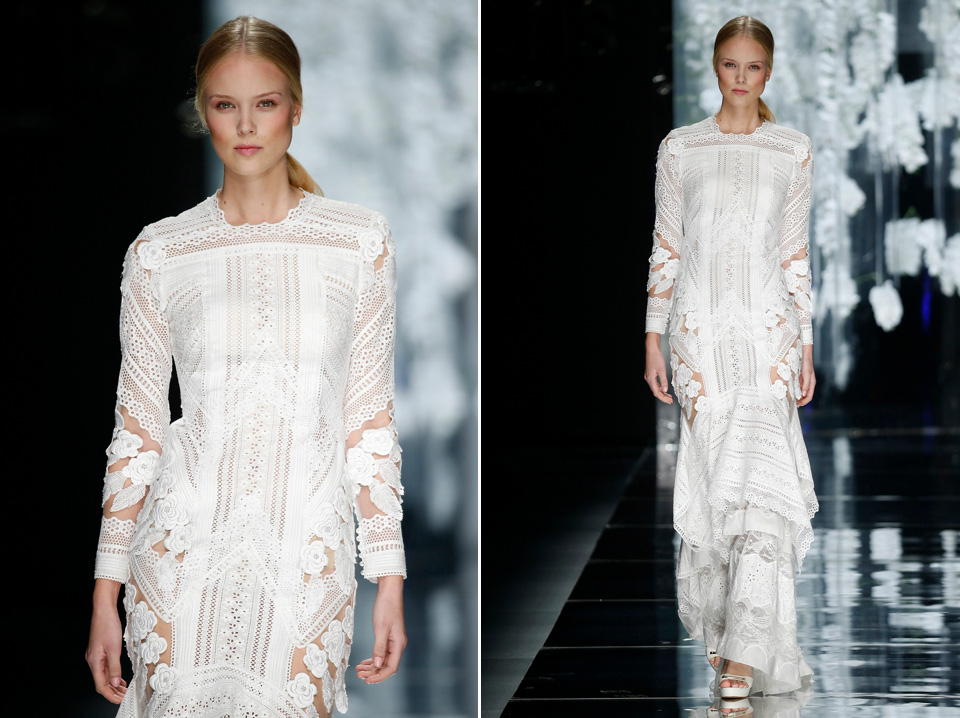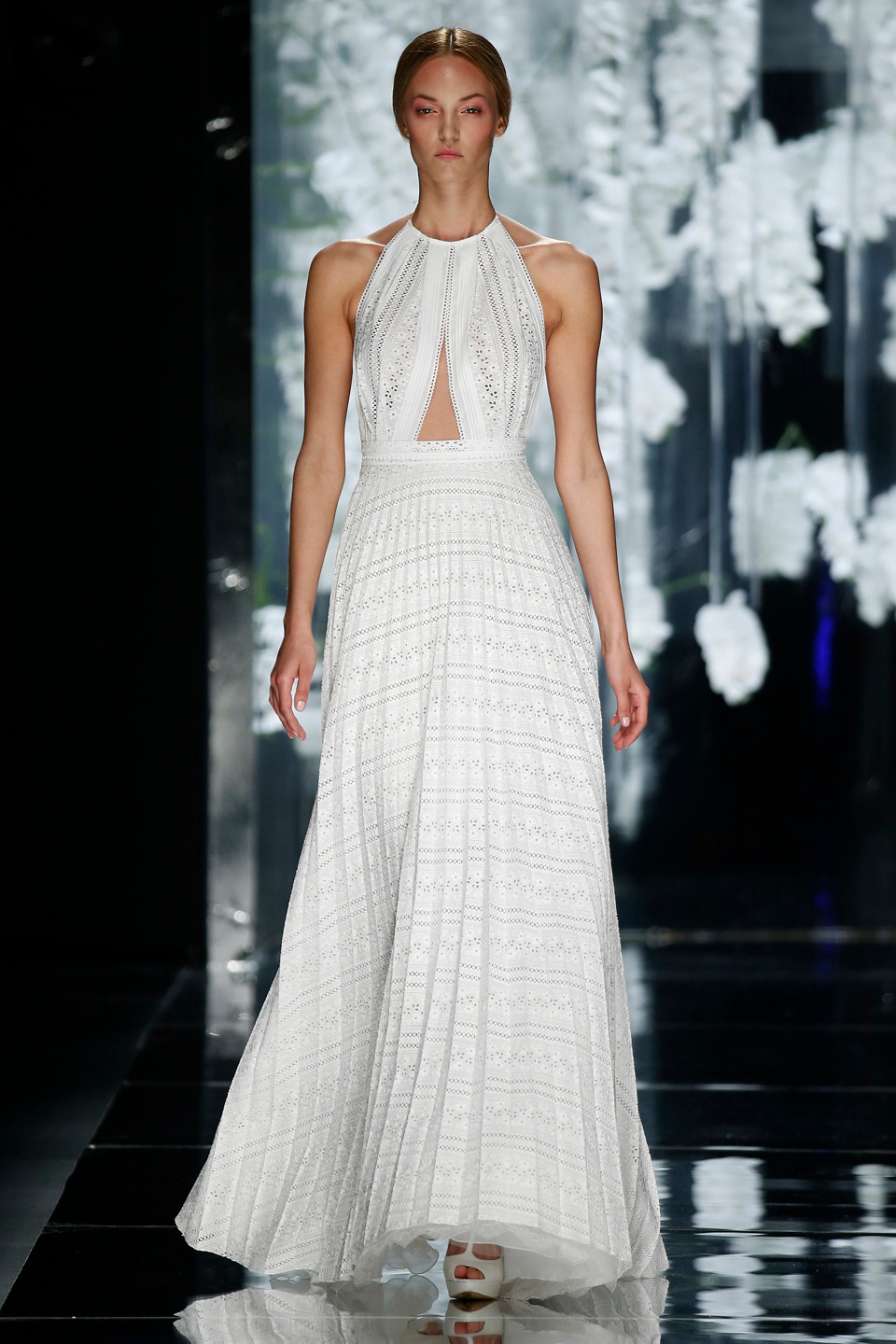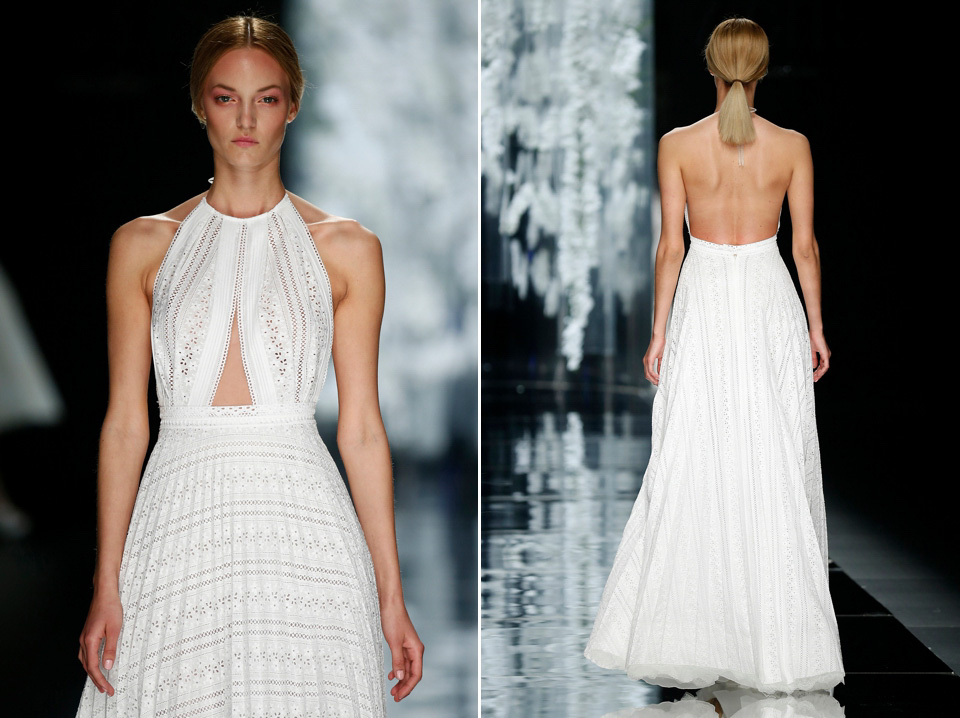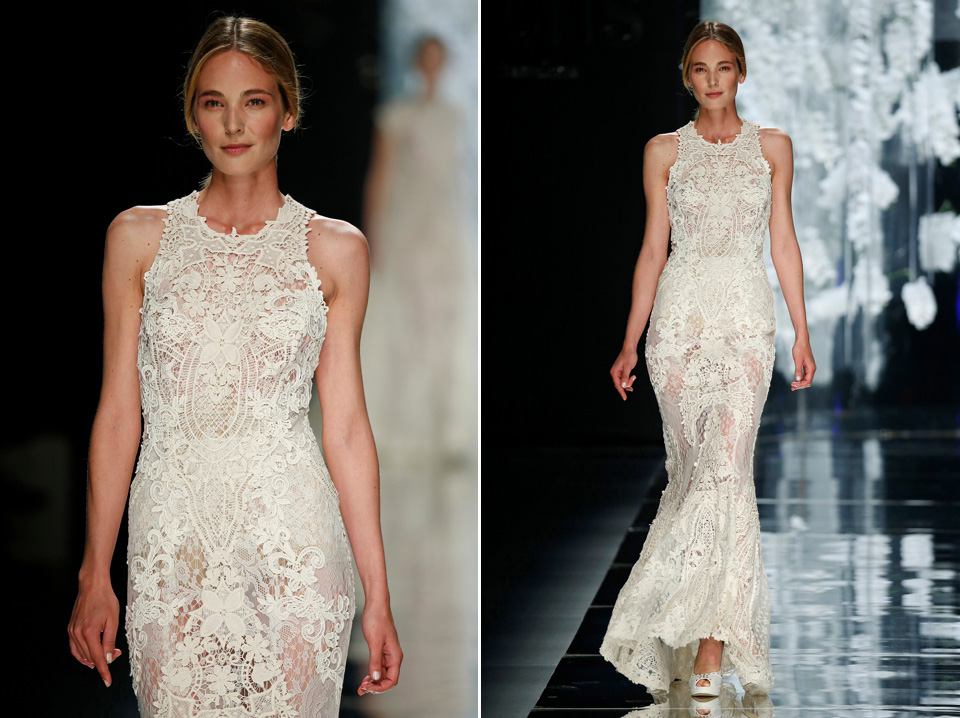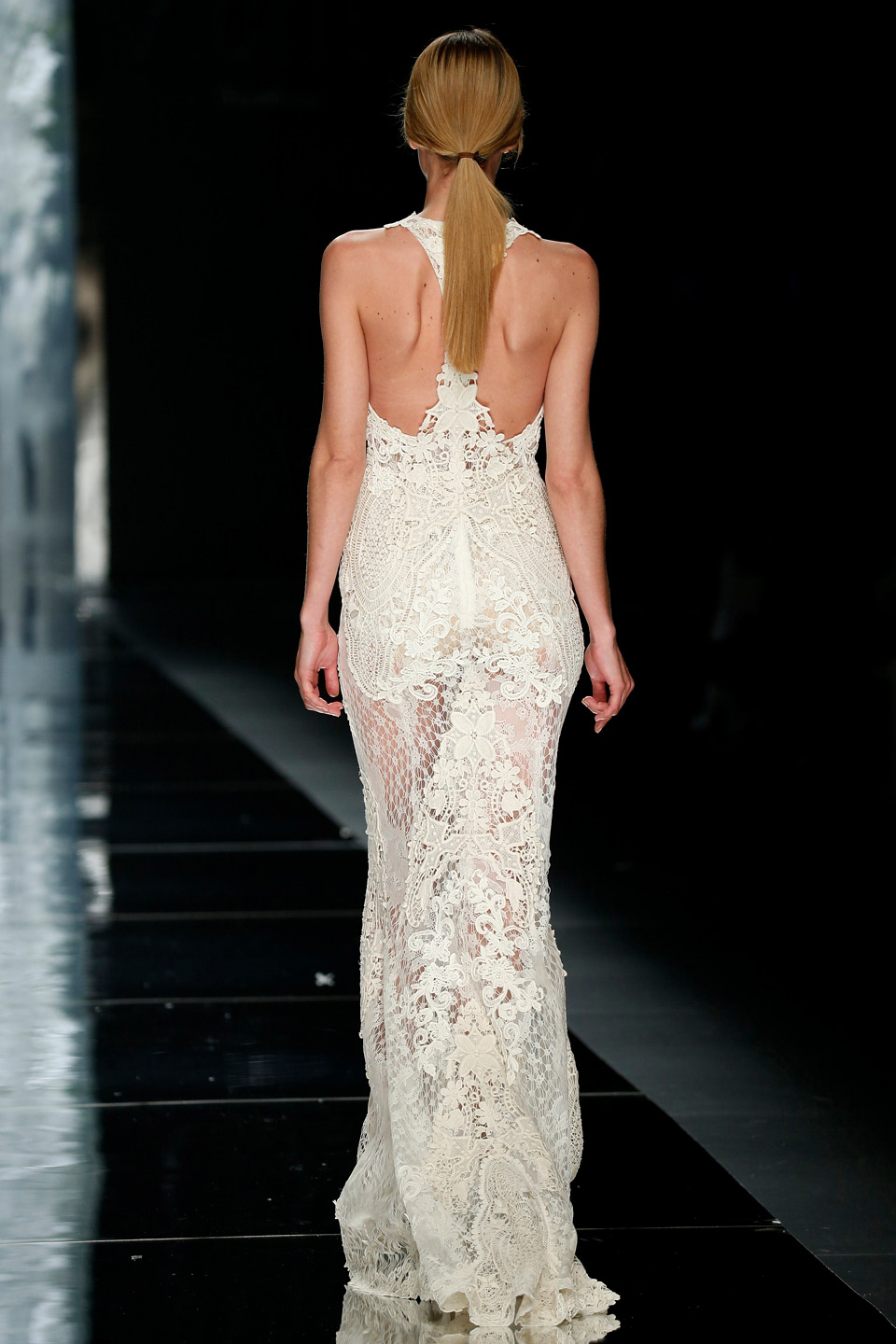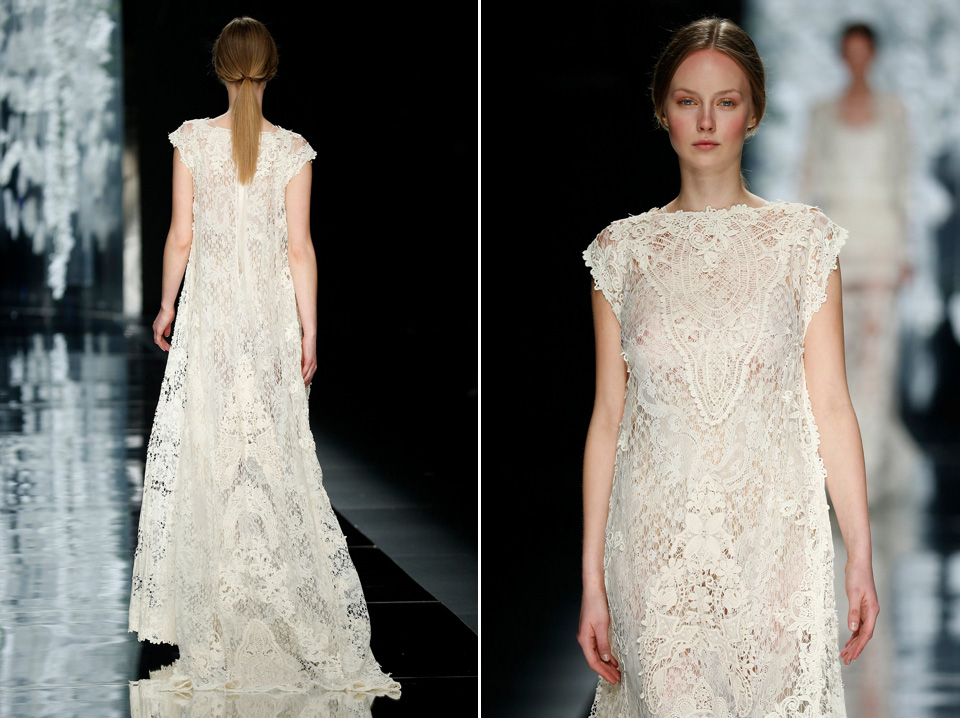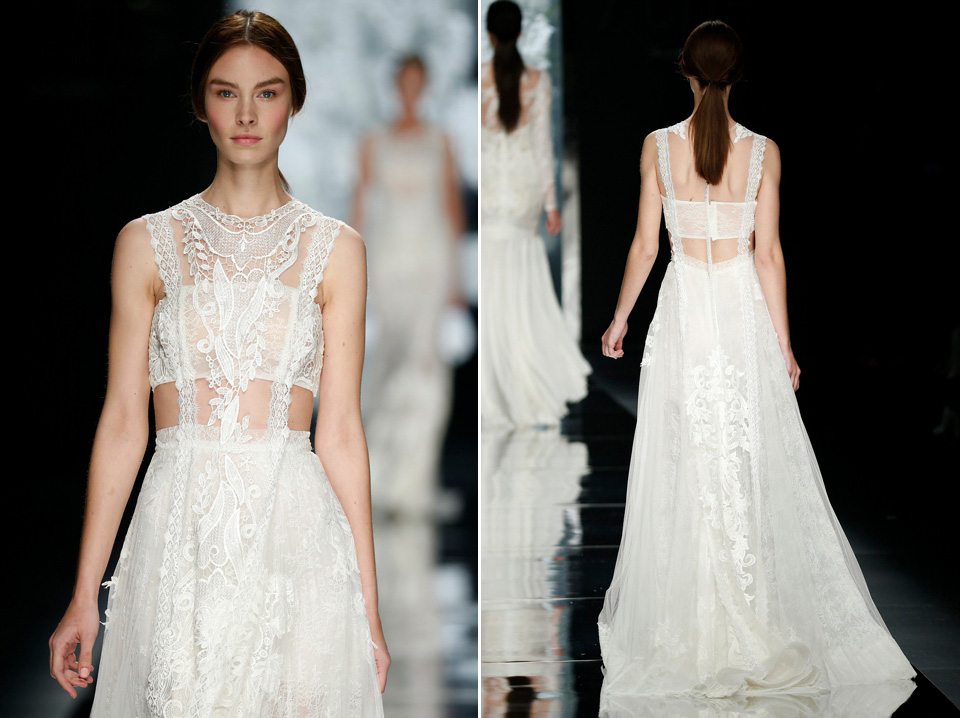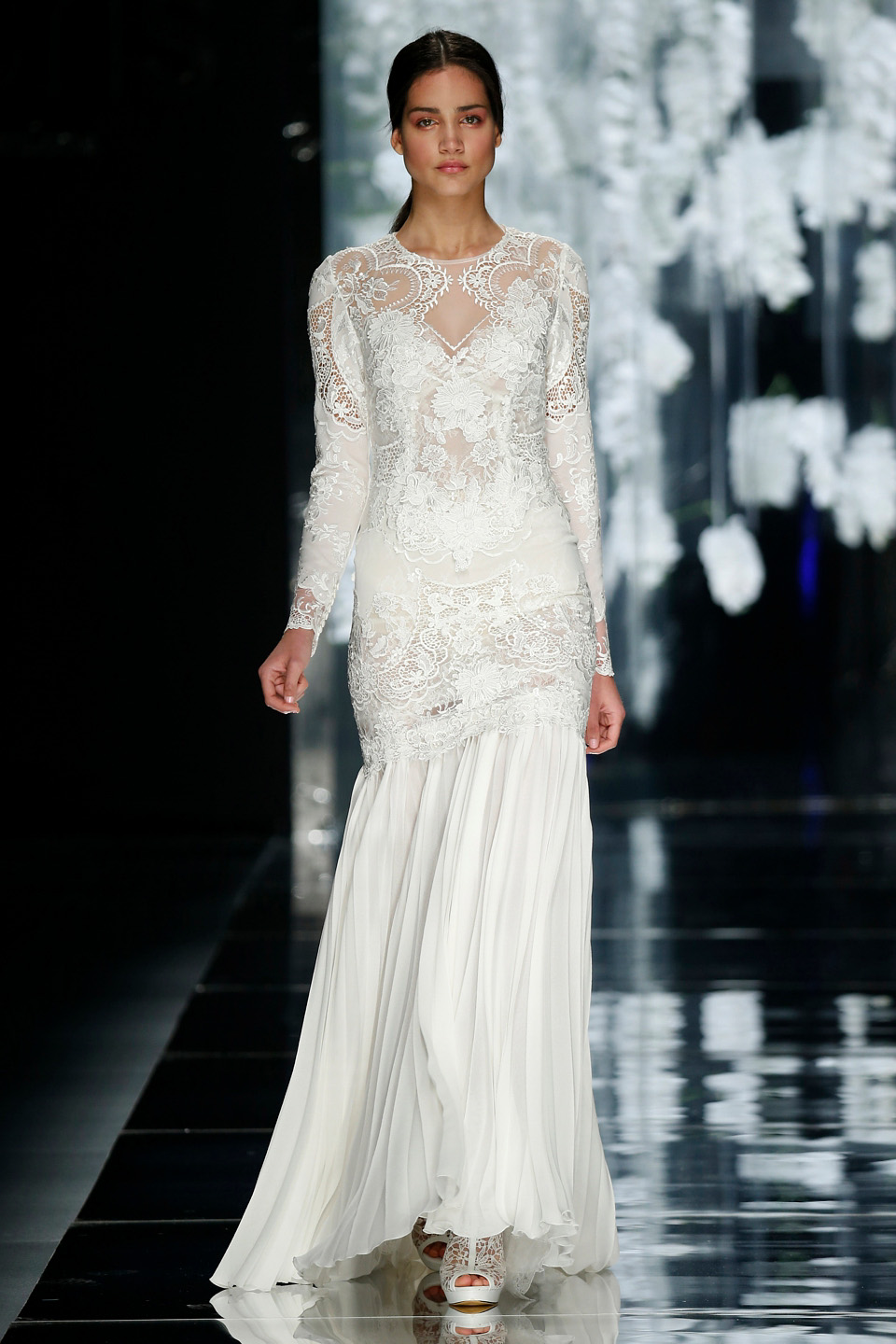 YolanCris is a brand for the free-spirited, chic, modern day bride who loves enjoys fashion and who understands and appreciates the couture craftsmanship.  I'm a complete convert and will be keeping my eye very closely on these talented sisters from hereon.
For further information including where to find your nearest stockist, visit yolancris.com.  You will also find YolanCris on Facebook, Twitter and Instagram.
Love Annabel x