Something I love about Penelope and Paul's wedding is how absolutely unique it is. It's full of fun, lightheartedness and personal touches.
Paul, a Prototype Engineer for Jaguar Land Rover and Penelope, an Actor, got married on 24th August 2017 at The Asylum Chapel, Peckham then headed to The East Dulwich Tavern, East Dulwich.  Looking through their pictures had me grinning from ear to ear – how can you not smile at glittery dinosaurs?? I'm thrilled to be sharing such a brilliant wedding with you all.
Penelope's choice of dresses was just as striking as her venue. It was created by independent London based designer Charlotte of Wilden London.
"I knew I wanted something a little different and quite a showstopper – Go big or go home! After trying on many traditional wedding dresses in bridal boutiques I quickly realised that I felt like I was playing dress up, I didn't feel like myself at all. So when designing my dress with Charlotte I quickly decided white was not the colour for me but silver with lots of sparkle and something completely once in a lifetime. The shorter skirt was decided quite late into the process and we took inspiration from La La Land – Paul and I were having some dance lessons for our first dance and I wanted to be able to twirl!"
Images by Three Flowers Photography
"We just wanted the day to be completely us! To have everything that we loved along with all the people we loved! So we didn't have a colour scheme or anything that necessarily matched but we did have glittery dinosaurs, beauty and the beast style roses, candyfloss, lots of glitter, lots of yellow and one heck of a party! We do not intend to have a traditional marriage so we didn't want our day to be either."
"I loved the dress because it was beyond anything I had ever imagined, it was perfect, I felt like a Disney Princess! I felt like myself but also like a bride! Charlotte is an incredible designer, so immensely talented and a lovely wonderful human that having her design and make the dress made it even more beautiful. I also loved that I don't think it is a dress that anyone will forget!"
For her accessories and perfume, Penelope stuck to treasured pieces and gifts.
"My Scrabble piece pendant was bought by my younger brother Harry and I wore it on a silver chain from Paul – this necklace has had many variations over the years but was the first gift Paul ever bought for me. My perfume was Vera Wang, Princess which is the perfume that Paul bought for me for our first Christmas together (I was only 18!) and he has bought for me ever since. My earrings were a family heirloom borrowed from my bridesmaid Clare."
Penelope and Paul chose to do a lot of their wedding themselves, including their decor, stationery and flowers. Penelope made her own bouquet and the buttonholes, and on the day Penelope did her own makeup but chose Poppy Tallulah to do her hair.
"She is such a wonderful person and did an amazing job, I felt beautiful!"
Penelope also entrusted her accessories to Charlotte.
"To try and include something a bit traditional for my veil, we went with white with some silvery grey lace – so beautiful! I had bought some grey shoes from New Look and after struggling to find shoes I really liked. Charlotte came up with the idea of adding some sparkly Mickey and Minnie Mouse ears on the back!"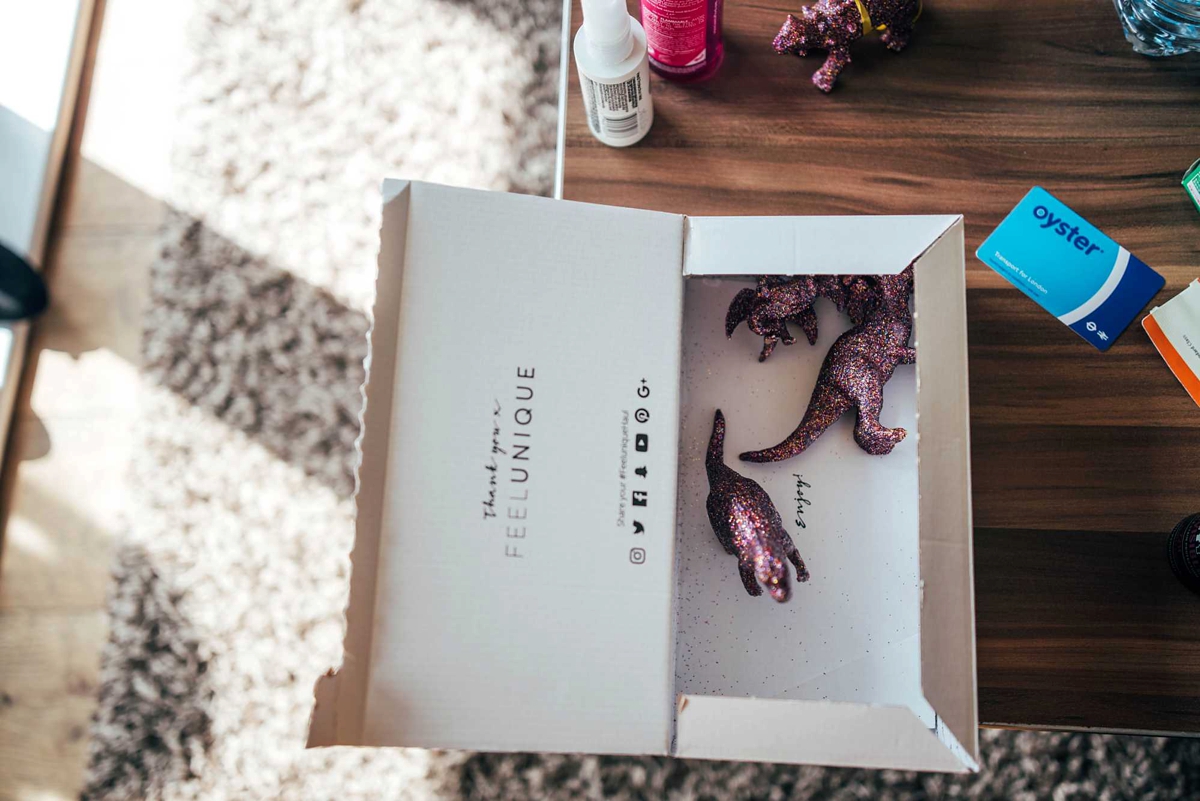 Penelope and Paul explained their choice of venue which was a long way from their home!
"We had spotted photos of the Asylum venue online a few times and thought it was just the most beautiful place we had ever seen! But we put off viewing it as it was in London and we have a lot of family that live in Northumberland so we had written it off as a possibility."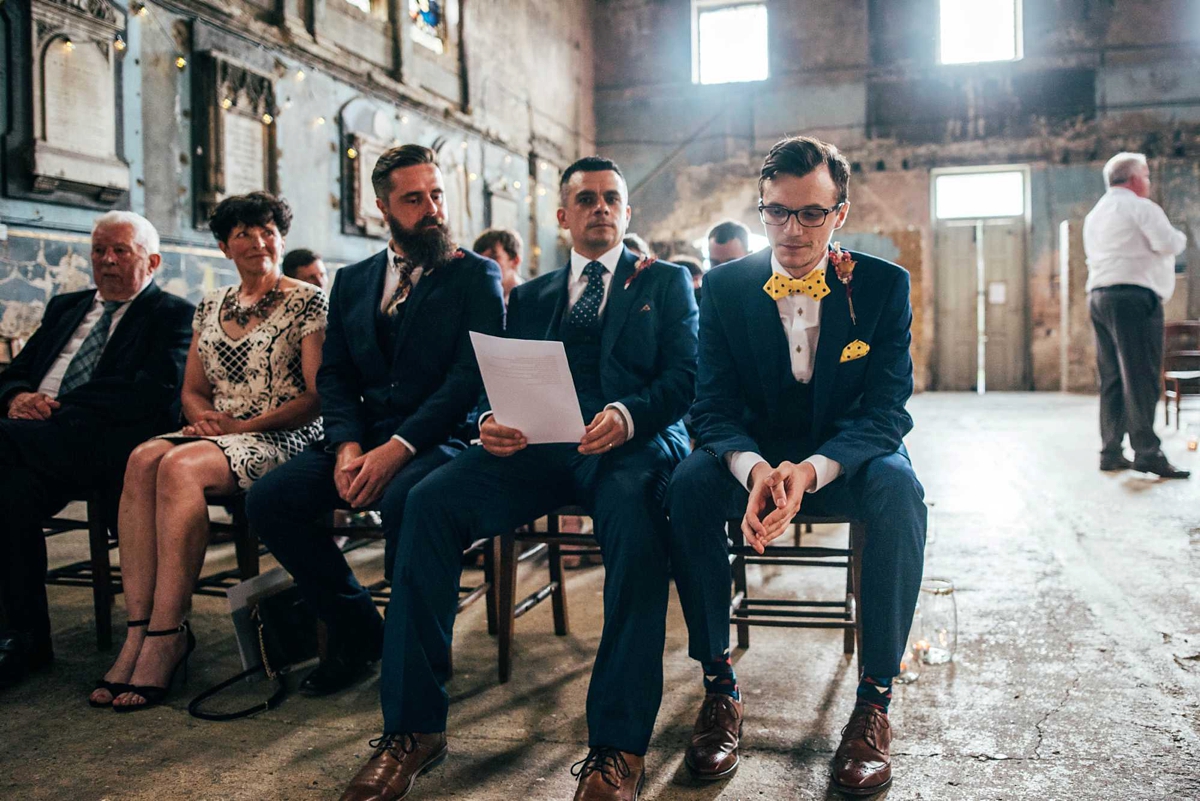 "We knew we didn't want a conventional venue so kept searching but we just couldn't find anywhere that we liked as much so finally gave in and went to view it and of course fell in love with it – We both knew we didn't want to get married anywhere else! We reasoned that people would be willing to travel for this venue!"
"The building is so beautiful and because of its history, it just makes it all the more special (and perfect for us!). We really wanted a venue that reflected us and one that we loved. Plus, your wedding day is surely one of the only days you get to be selfish!"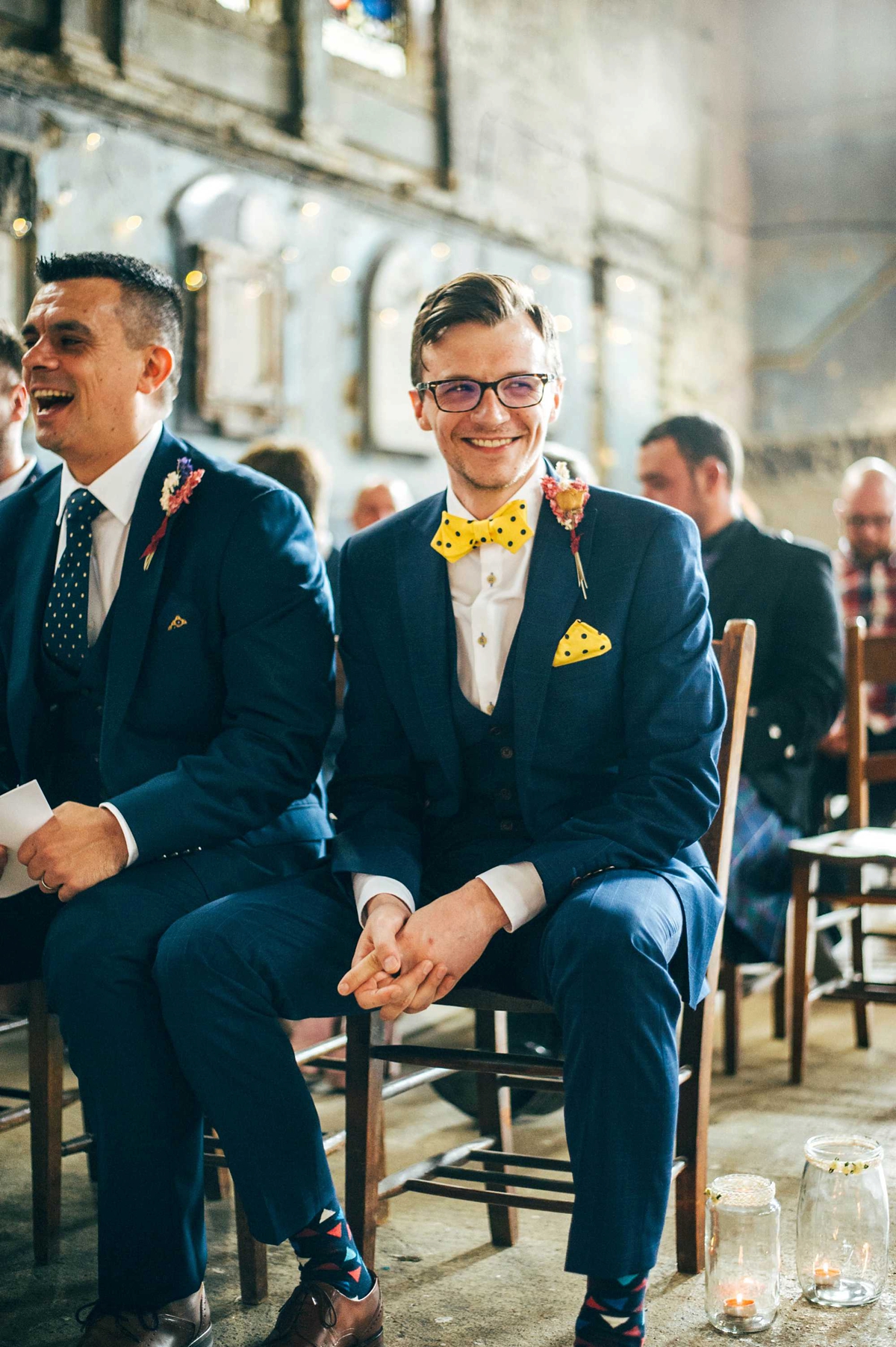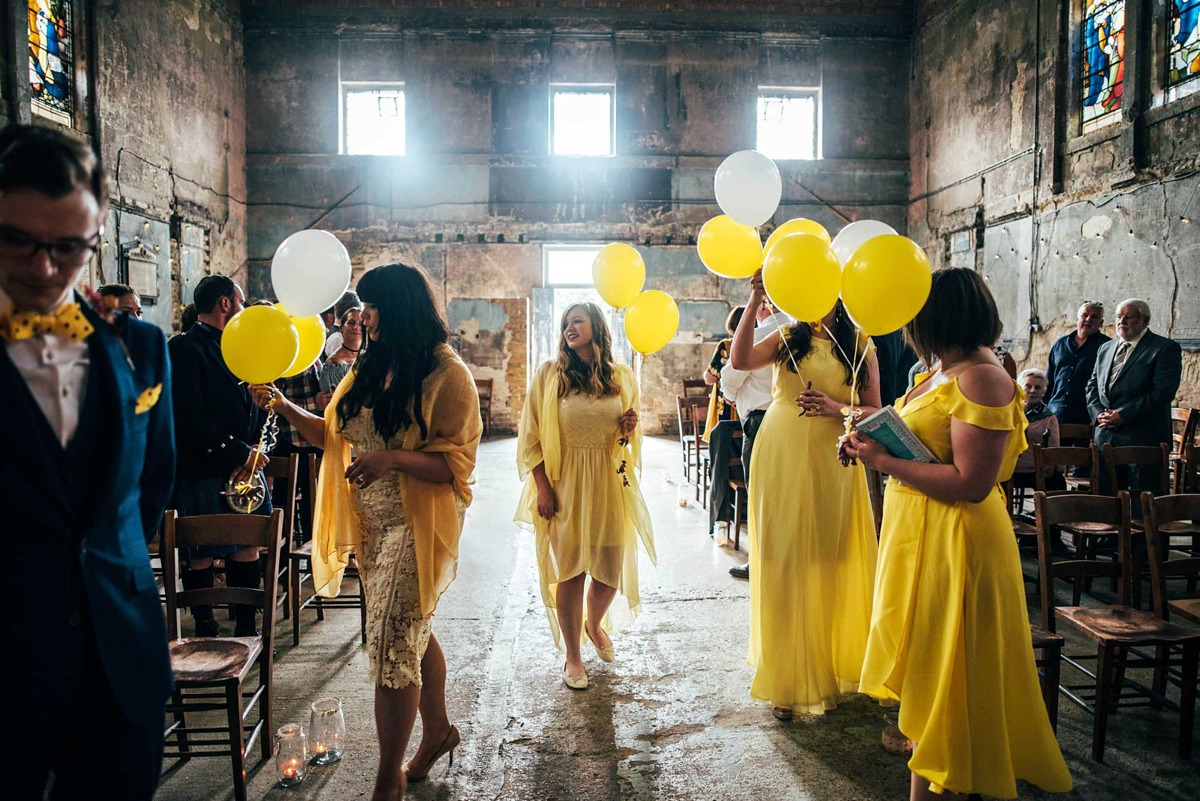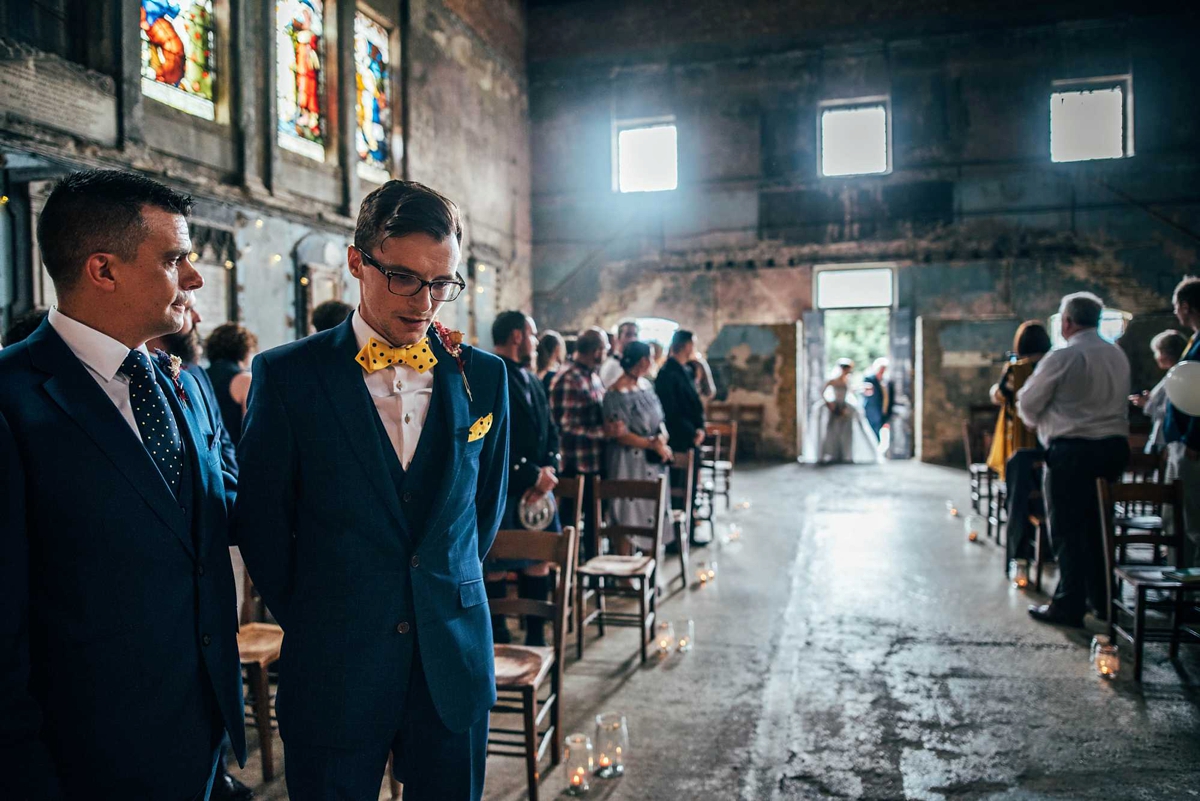 Penelope and Paul's ceremony was full of personal touches. Penelope organised the Premiere String Quartet duo as a present for Paul, and they played his favourite piece of music as he arrived at the chapel. The duo also played a string version of Mumford and Sons – I Will Wait as Penelope walked down the aisle with her father.
Penelope and Paul wrote vows to share with one another, and I am so touched that they have allowed us to share them with you.
Penny/Paul, 
I promise that I will never settle down with you 
You are the person I want to come home to and the person I want to escape with 
Through the good and the bad, the fun and the annoying 
I choose you, above all else 
Because, you are, and always have been my one and only 
I promise to fill your life with the same love, laughter and happiness that you have given to me for the last 2168 days 
I promise that our marriage will not be traditional, like always, we do what we want 
Lastly, perhaps, most importantly 
I promise that our life together will be one endless adventure, that I cannot wait to start, and hope will never end 
Because, Sabuda/Yeulet 
One lifetime with you will never be enough.
And if that's not enough to get you teary-eyed, take a look at the poem that Paul's mother Su wrote as one of the couple's readings.
While you were just a little boy
I held your little hand
I answered all your questions
Of the sky sea and land.
I kissed away your hurts
As only a mother can.
I gladly accepted each cherished hug
With small arms holding tight.
For I knew the time grew nearer
With every passing night…..
You're no longer my little boy
Instead, you are a man.
But I will always hold you in my heart
Though  I no longer hold your hand.
Penny,
I hope you know what you mean to me
Even though at first 
I had no idea how precious you would be
And now I see as time goes by
In  those special needs in life
that only you could be the one. 
my son's own beautiful wife.
To see the happiness you have brought
this man, my little boy
I  am so very thankful
and my heart is filled with joy.
As your love blossoms, blooms and grows
I  see a beautiful flower garden
And you, the perfect rose.
To photograph the day, Penelope and Paul chose Charlotte from Three Flowers Photography
"We are so incredibly fortunate to have had Charlotte capture our day, she is so insanely talented and such a beautiful person. Her photography style is beautiful and completely unobtrusive. We didn't want posed photos or anything that looked too static, we really wanted the day captured naturally as it happened."
"The photos were even better than we expected, she managed to capture the insane overwhelming happiness of our day and somehow captured peoples personalities too! We cannot recommend her highly enough."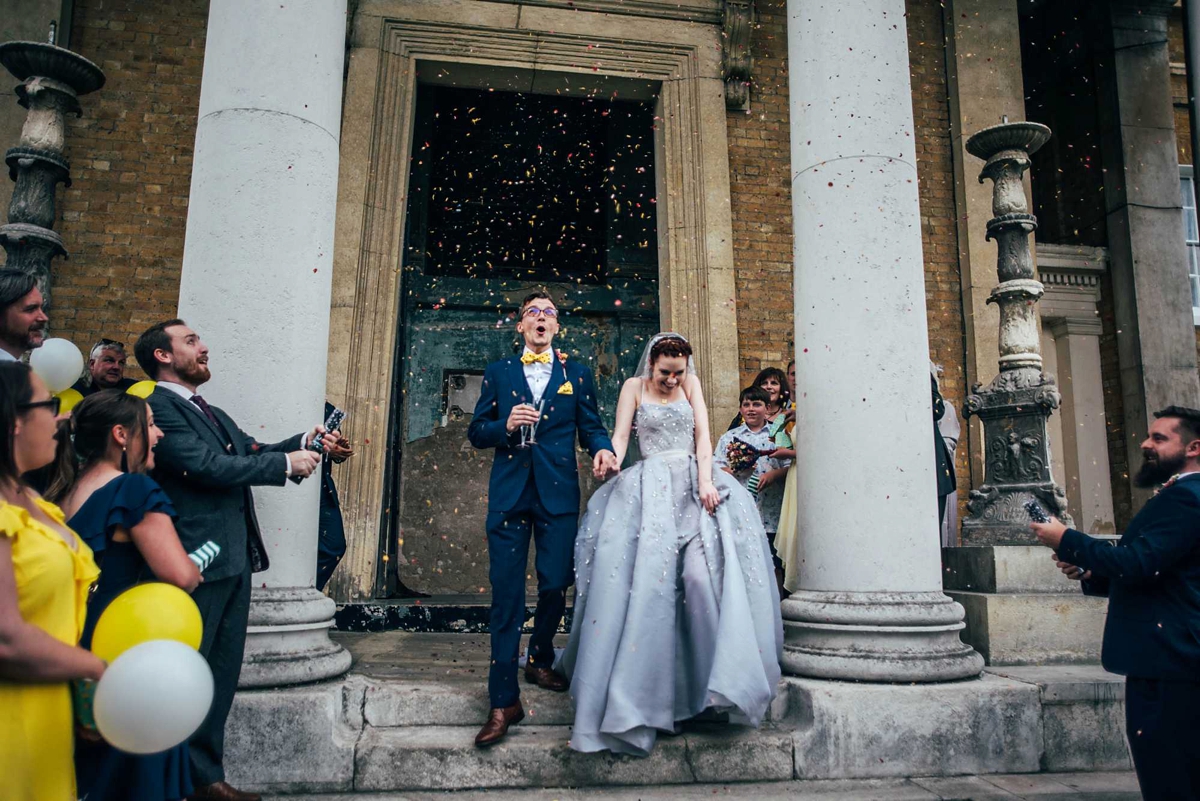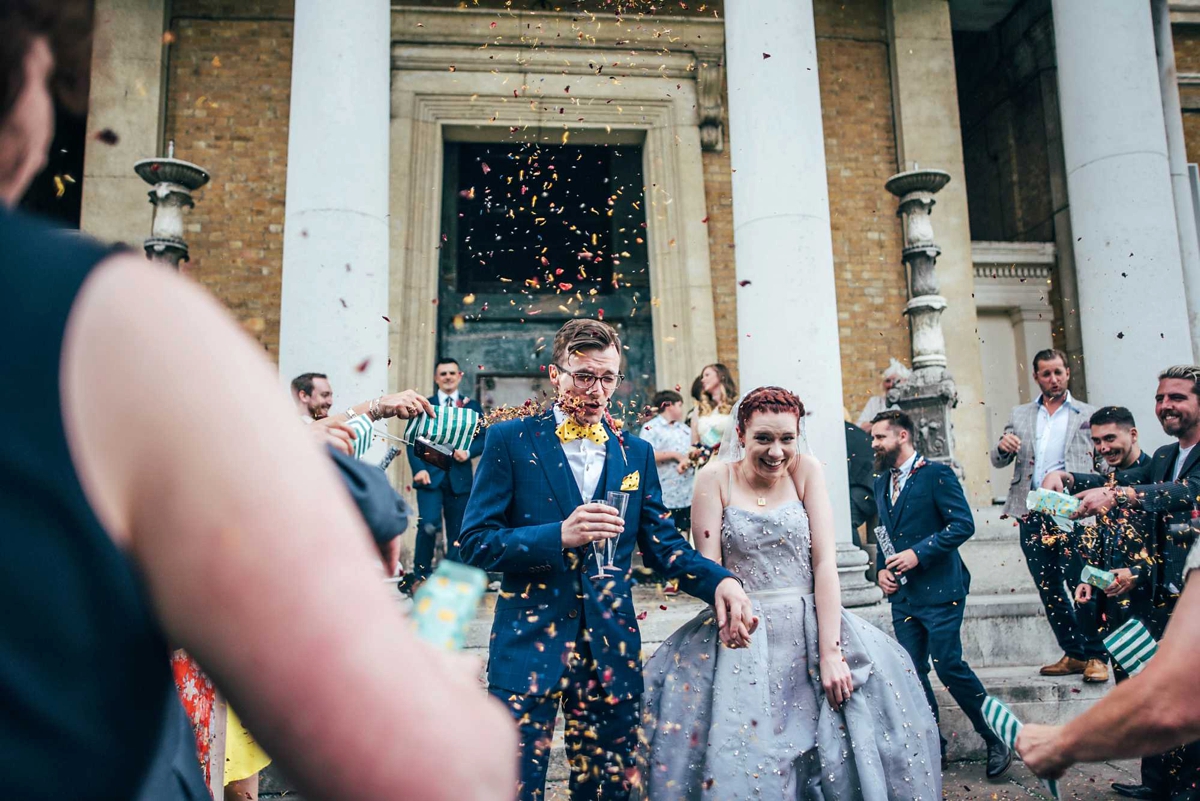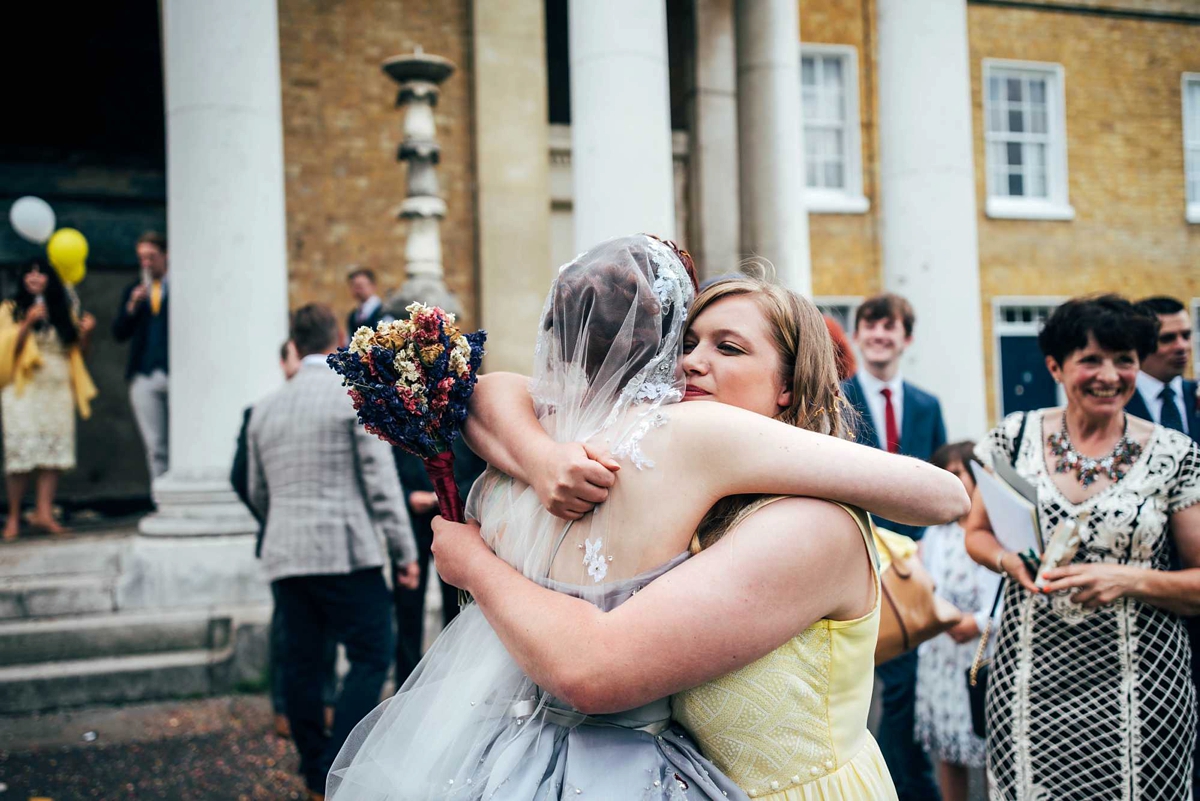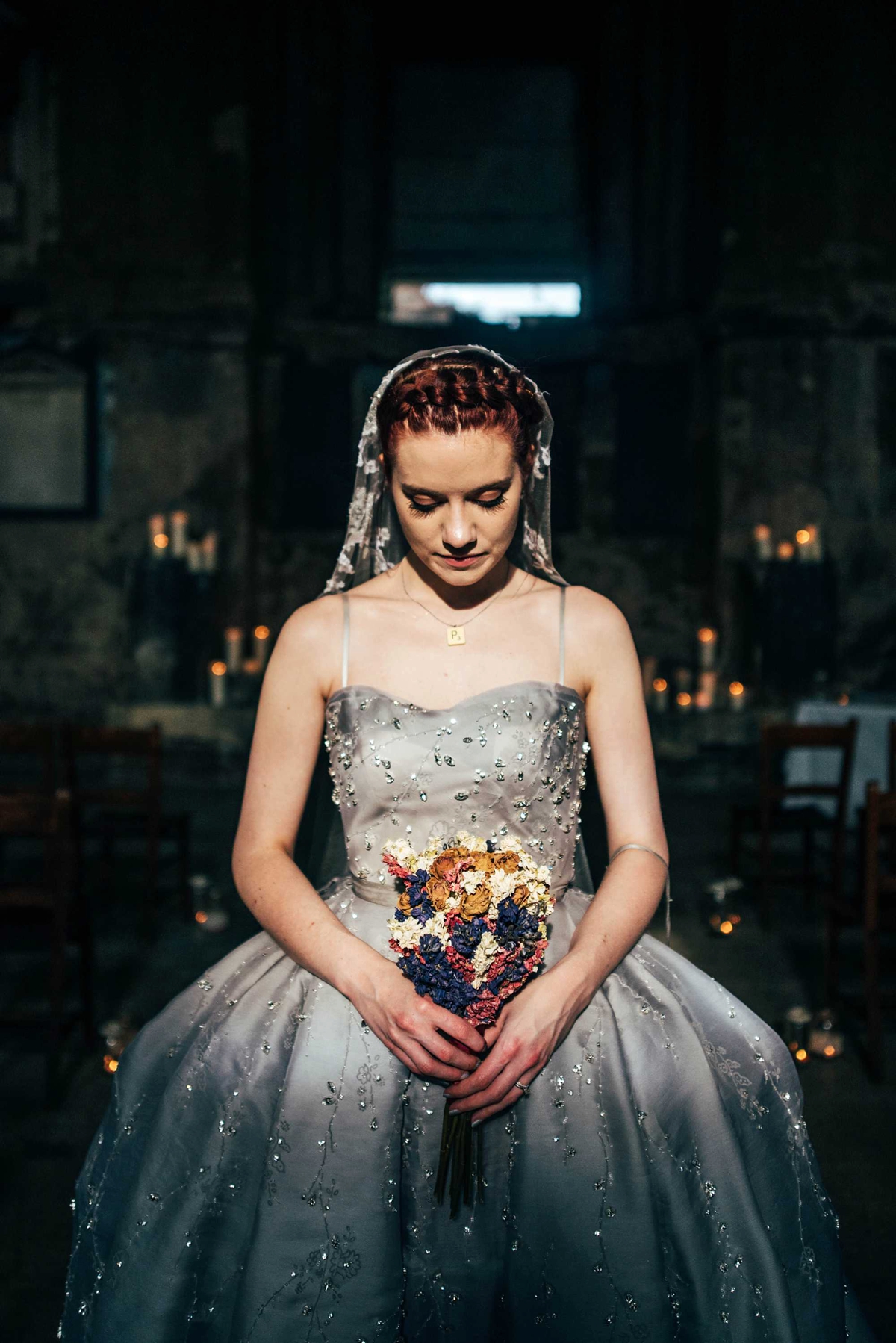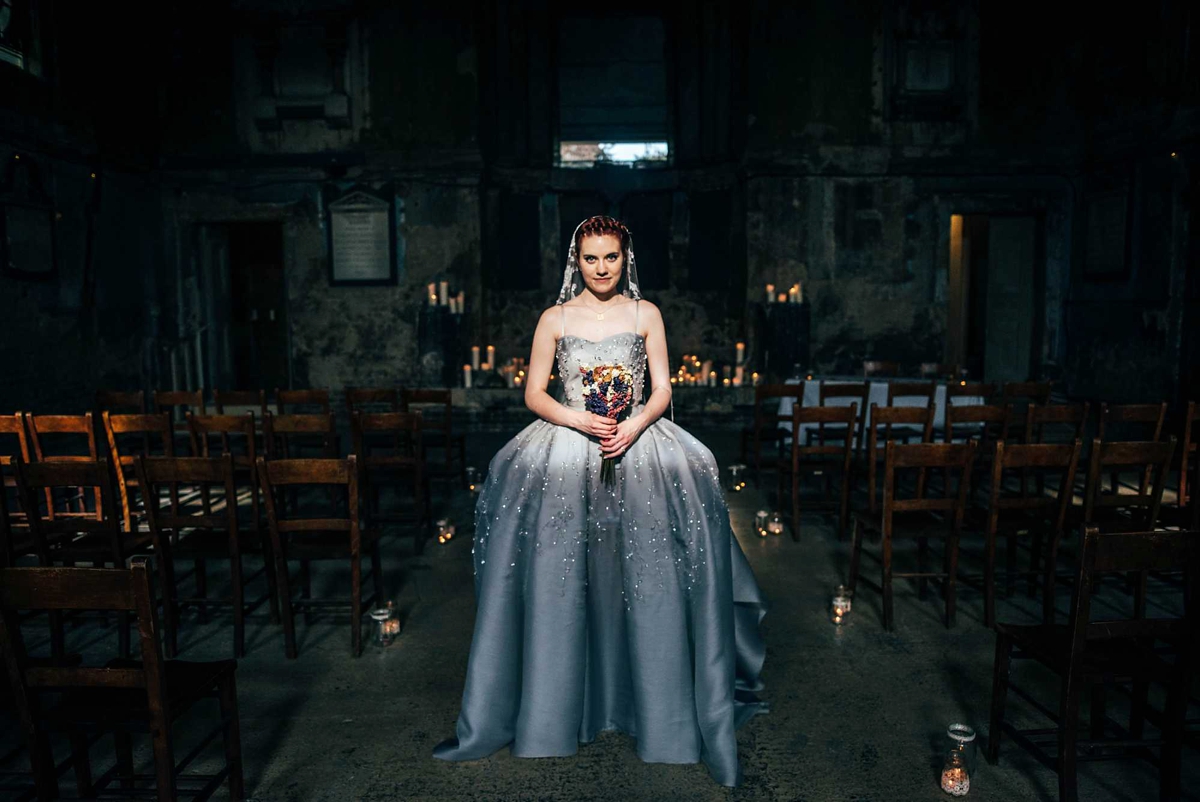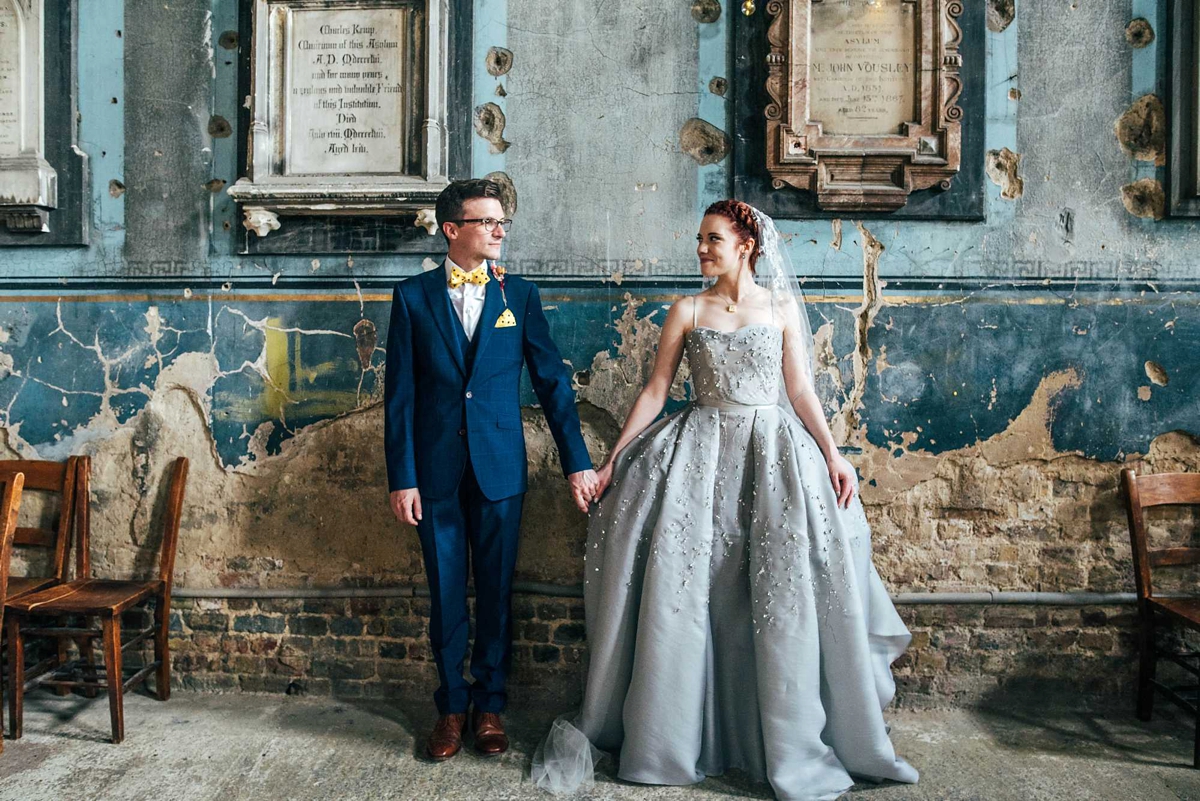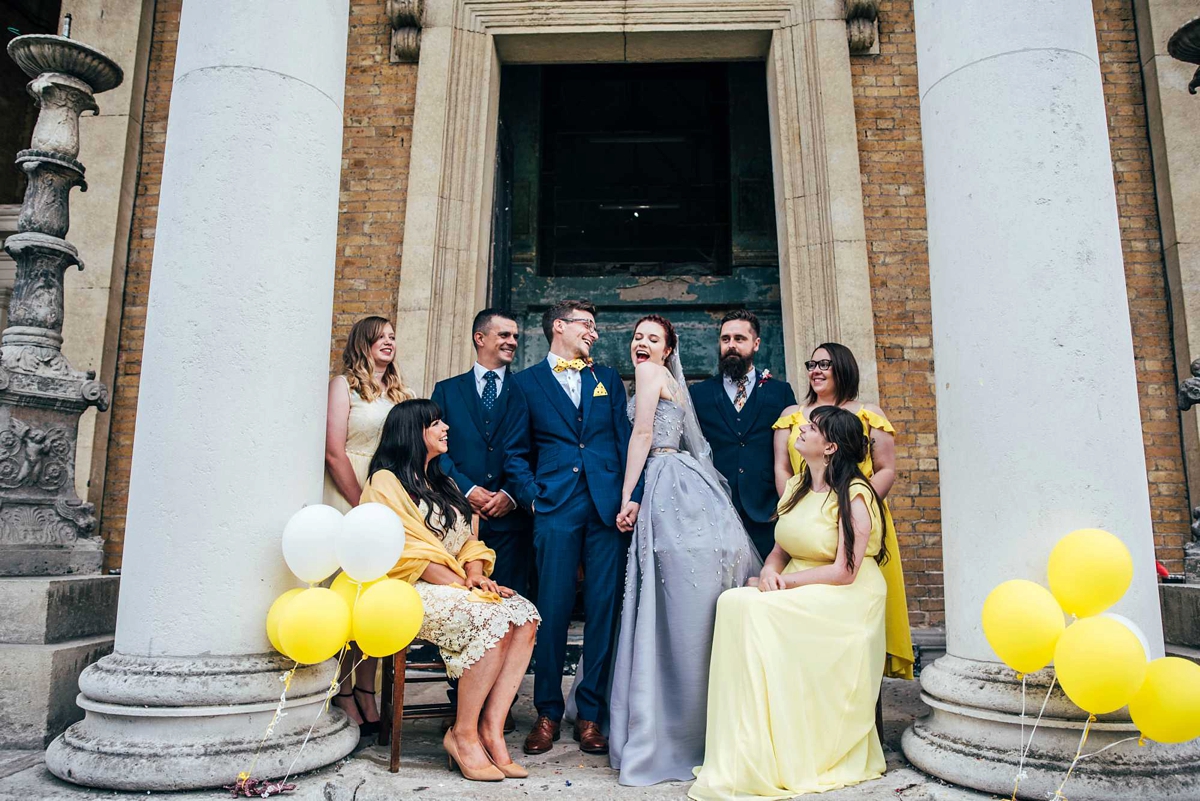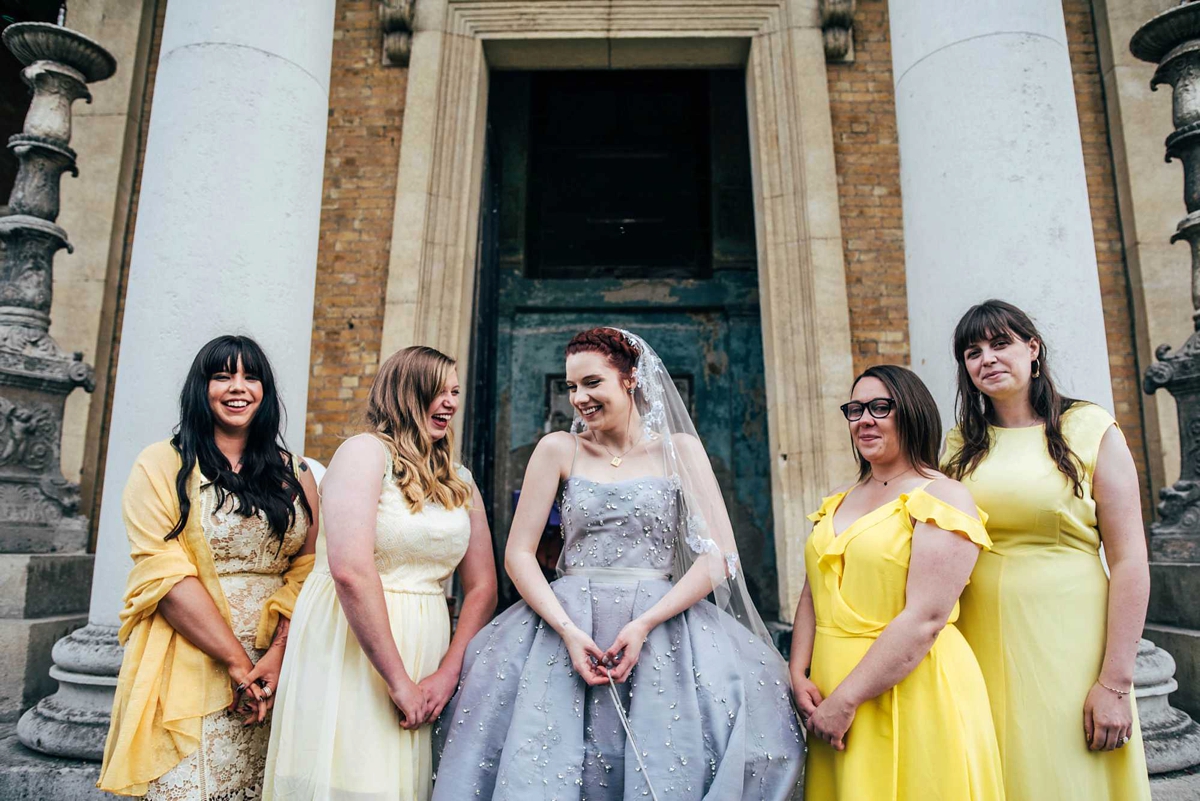 Penelope and Paul recall their most treasured parts of the day.
Paul said, "First walking into the chapel and hearing the string duo playing my favourite piece of music and during our first dance we had invited everyone to come and dance with us, looking around and being surrounded by our family and friends."
And Penelope said, "The father-daughter dance (Always a Woman, Billy Joel performed by Sam the Guitarman), my Dad invited Paul to dance with us, we danced together for a while, then my dad slowly backed away to just leave Paul and I dancing together – I have never cried so much! Just all of it! I could list a thousand. Every single moment from that day fills me with such an overwhelming amount of joy and love."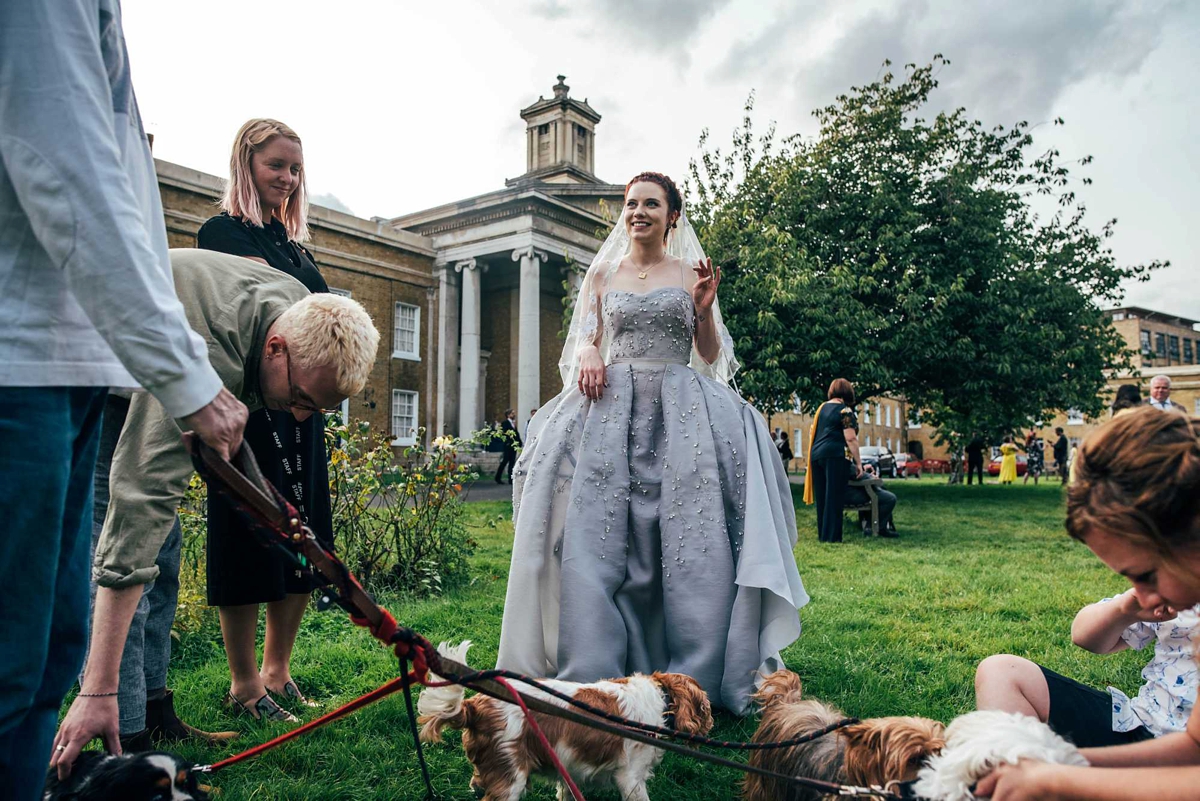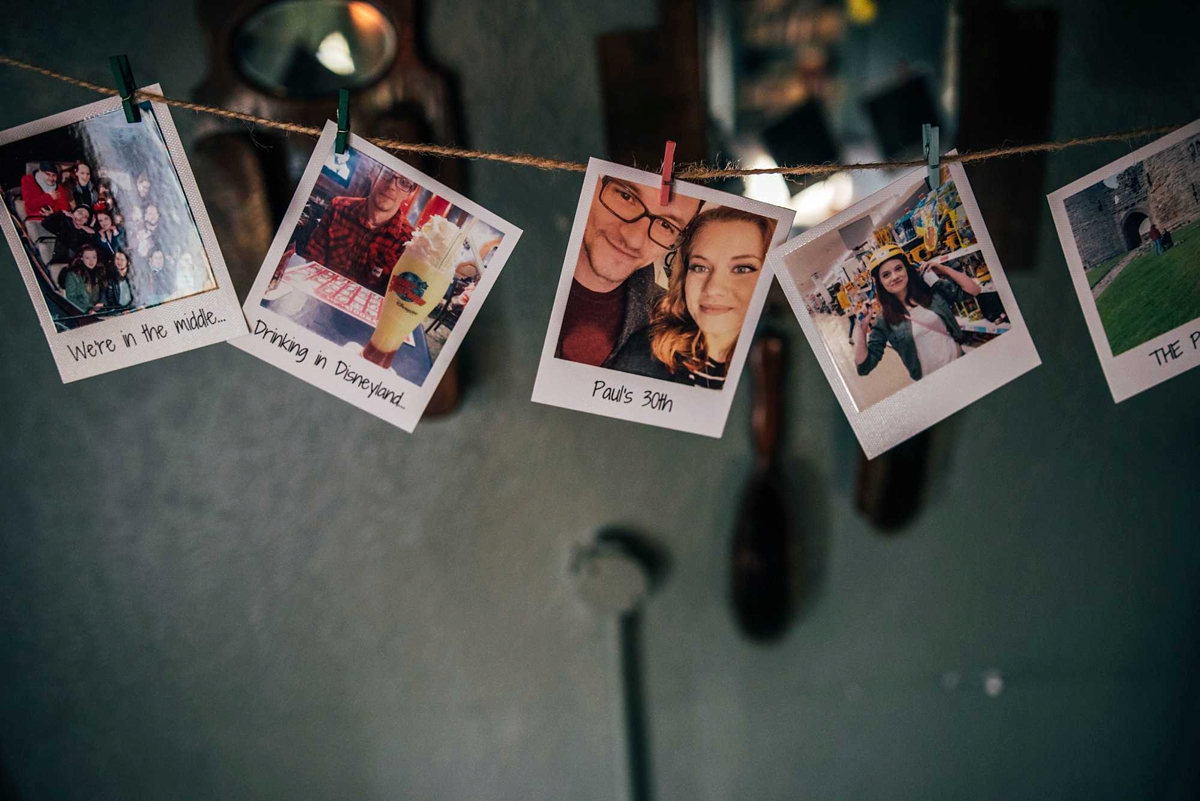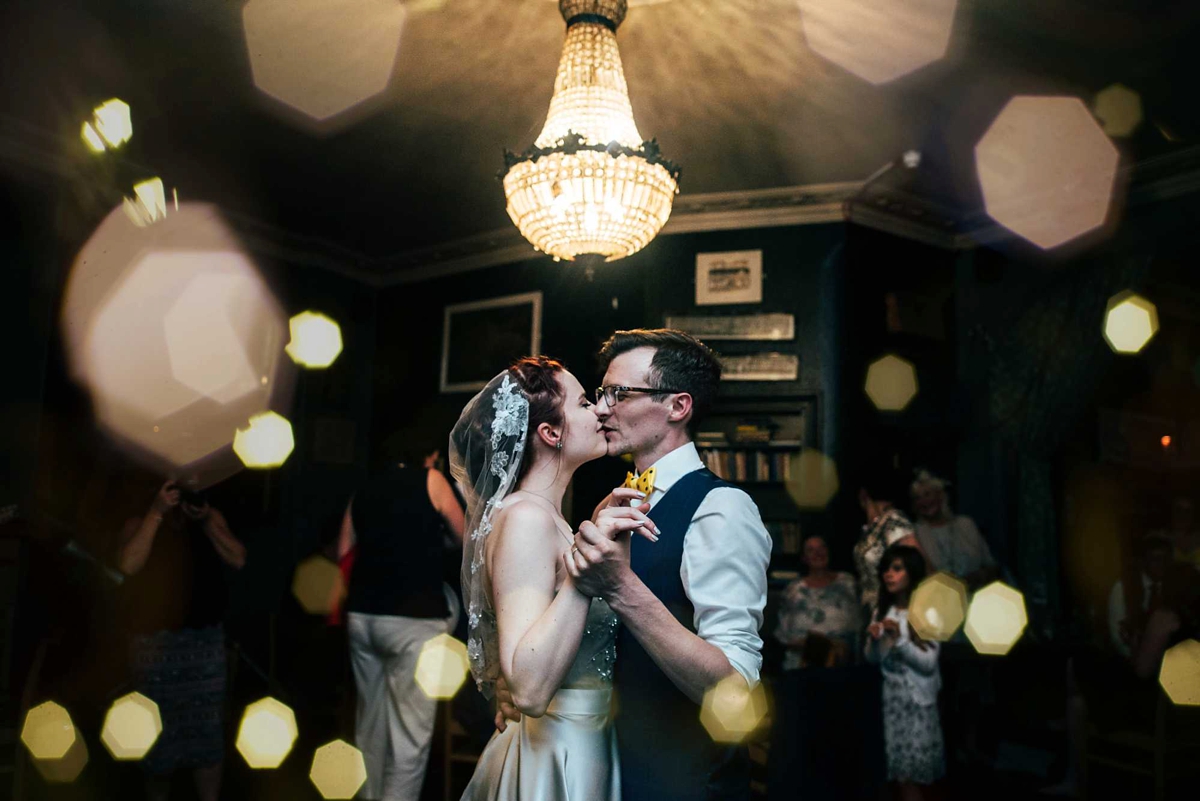 Words of Wedded Wisdom
"My words of wisdom would be to focus on why you are planning this day – to celebrate with your friends and family your love with your partner, to mark the beginning of a new chapter and to always remember that this is your day together! It doesn't matter if it isn't traditional or conventional, it's your wedding so you do it the way you want to do it. Also, the little details really don't matter on the day, you end up stressing about every minute detail before the day but when it comes all that really matters is the people that are there to celebrate with you."
"Some wisdom for the day itself – Take a couple of seconds every now and then to remind yourself that this is really happening and its wonderful and amazing and all of your hard work has paid off because you're married and its perfect!"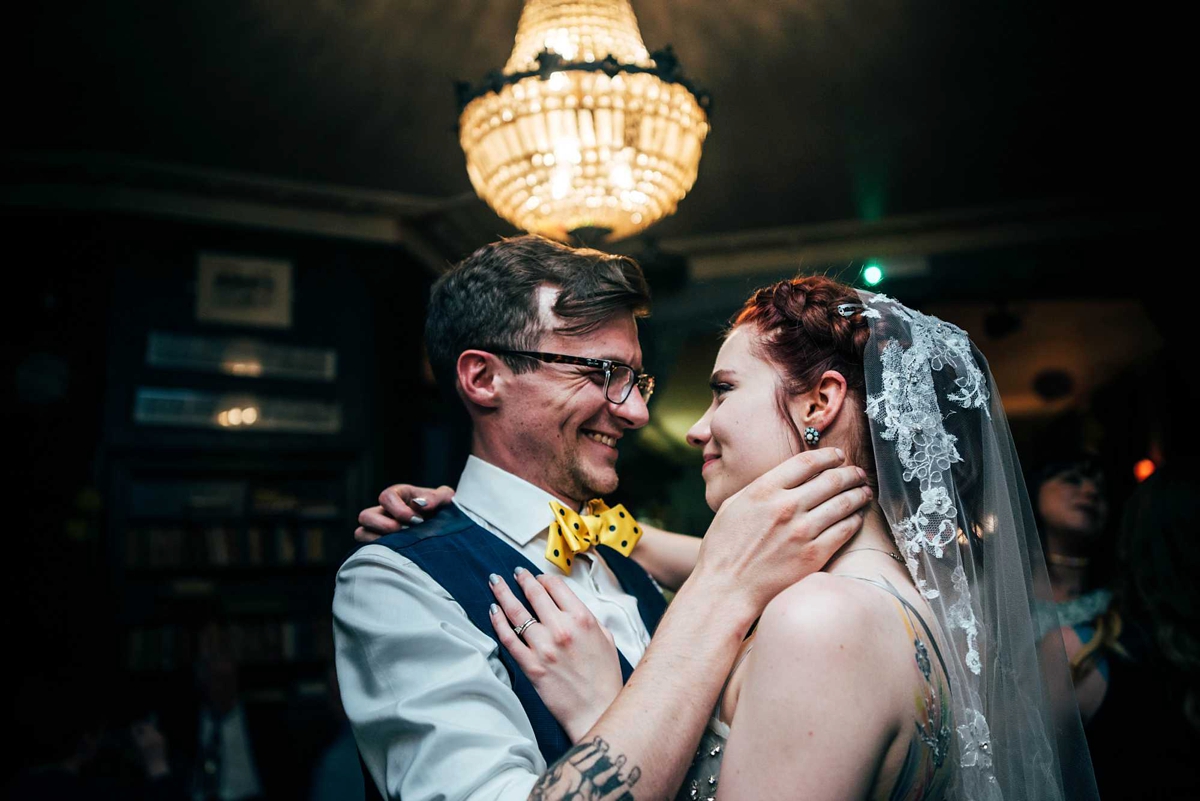 Wow – thank you so much to Penelope and Paul for allowing us to share your gorgeous and deeply personal wedding. It must have been truly amazing to be surrounded by so much love. Special thanks, too, to Three Flowers Photography for allowing us to use your beautiful photos.
Sarah x