This charming set of images created to inspire brides planning a spring wedding was sent in to us by wedding planner and stylist Alexandra of Alexandra Rose Weddings. And whilst Autumn has given our summer days the softest of kisses this past week, we know there are many of you planning your Spring weddings and if that's you, we hope these images inspire you today.
The shoot took place at one of the oldest libraries in Europe, and one of the most famous in the world, the incredible Convocation House and Divinity school of the Bodleian Libraries. The venue has three spectacular rooms used for large and smaller, more intimate weddings and events, and is housed in a remarkable group of buildings forming the heart of the university in the centre of Oxford. The word 'breathtaking' comes to mind when viewing the architecture and interior design. As Alexandra told me, having your wedding in a city location can offer a huge variety of choices when it comes to unique surroundings, and this is part of what Alexandra and her team wanted to portray to you, our lovely readers.
"My aim was to focus on a romantic 'Spring' like, chic city feel – using 'Bodleian in Bloom' to feature the name of my chosen concept and using ultraviolet as our focal colour, but I wanted it to subtly show through in particular elements. The overall design is fine art lead, keeping the whole aesthetic luxurious and modern, yet charming, happy and exciting. I used soft, muted organic fabrics and elegant props with vintage touches in our chosen tableware elements. Velvet, textured ribbons adorned the sweet name cards designed by Lulabee, I especially loved that she had hand brushed the papers edges in flecks of gold."
Photography Barker Evans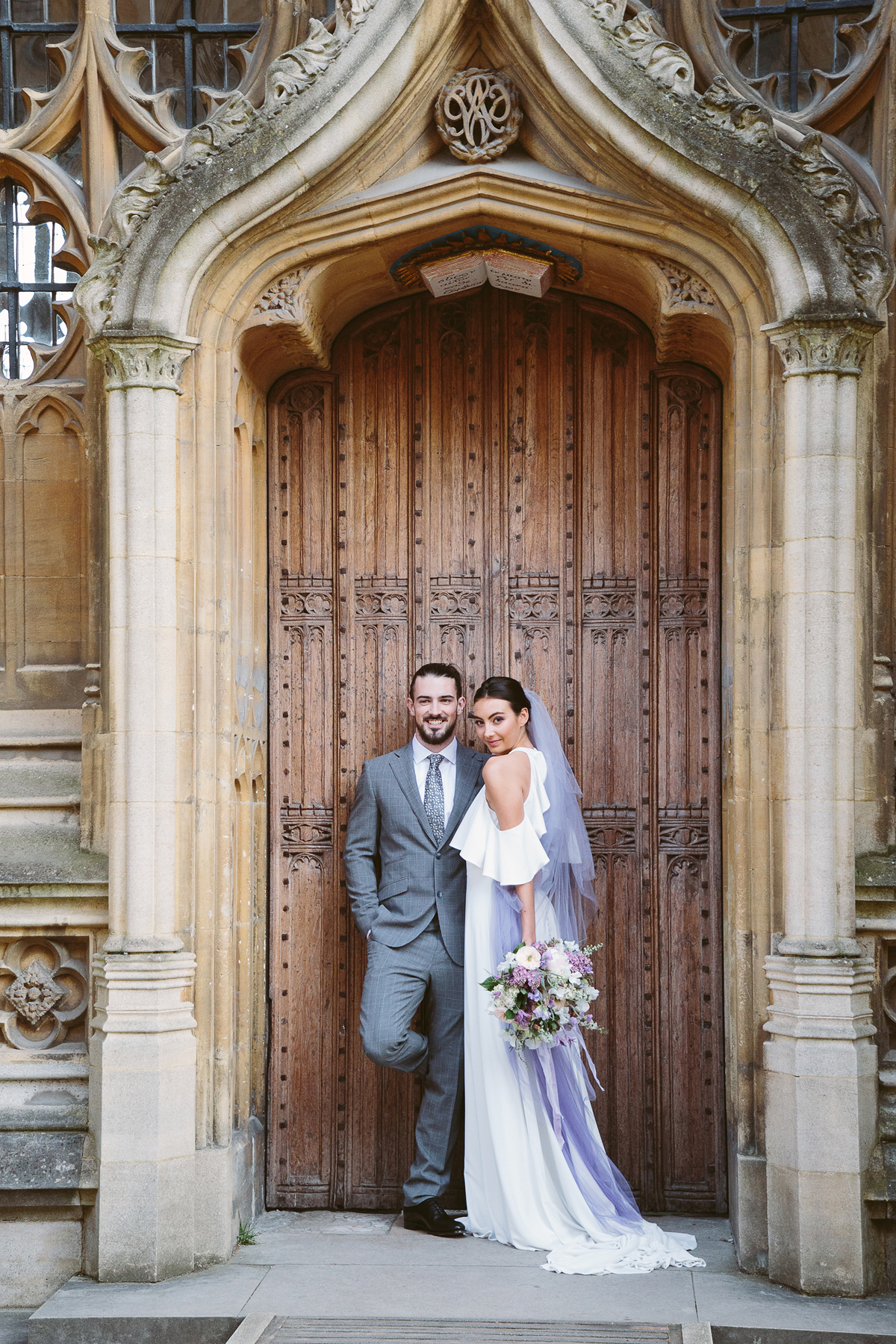 "Wonderful Spring/early Summer flowers provided by the talented Emma Walker Flowers consisted of delicate Clematis, Tulips, a selection of Roses, Lavender and Sweet Pea, perfectly complimenting not only the table setting, but our stunning gowns. Our chosen florals are also reflected within Kellie's spectacular show-stopping three tier cake."
Dresses were supplied by Ellie Sanderson, who we recommend most highly through our Little Book For Weddings and partnership with the luxury bridal boutique collective, Luxe Bride.
"Our first gown by Charlie Brear was understated, yet an elegant fit that teamed beautifully with Hope's natural make-up and tousled hair. Our second choice, by Jesus Peiro Metropolis collection had such a delightful, flowy and romantic feel and featured playful sleeve details and a flattering deep back with a low lace panel."
"Both gowns were provided by Ellie Sanderson boutique, a hand-picked, Luxe Bride retailer. I can't tell you how much I LOVE the long, soft purple veil that we decided to add to the shoot to create a little impact, hand dyed by Ellie herself!"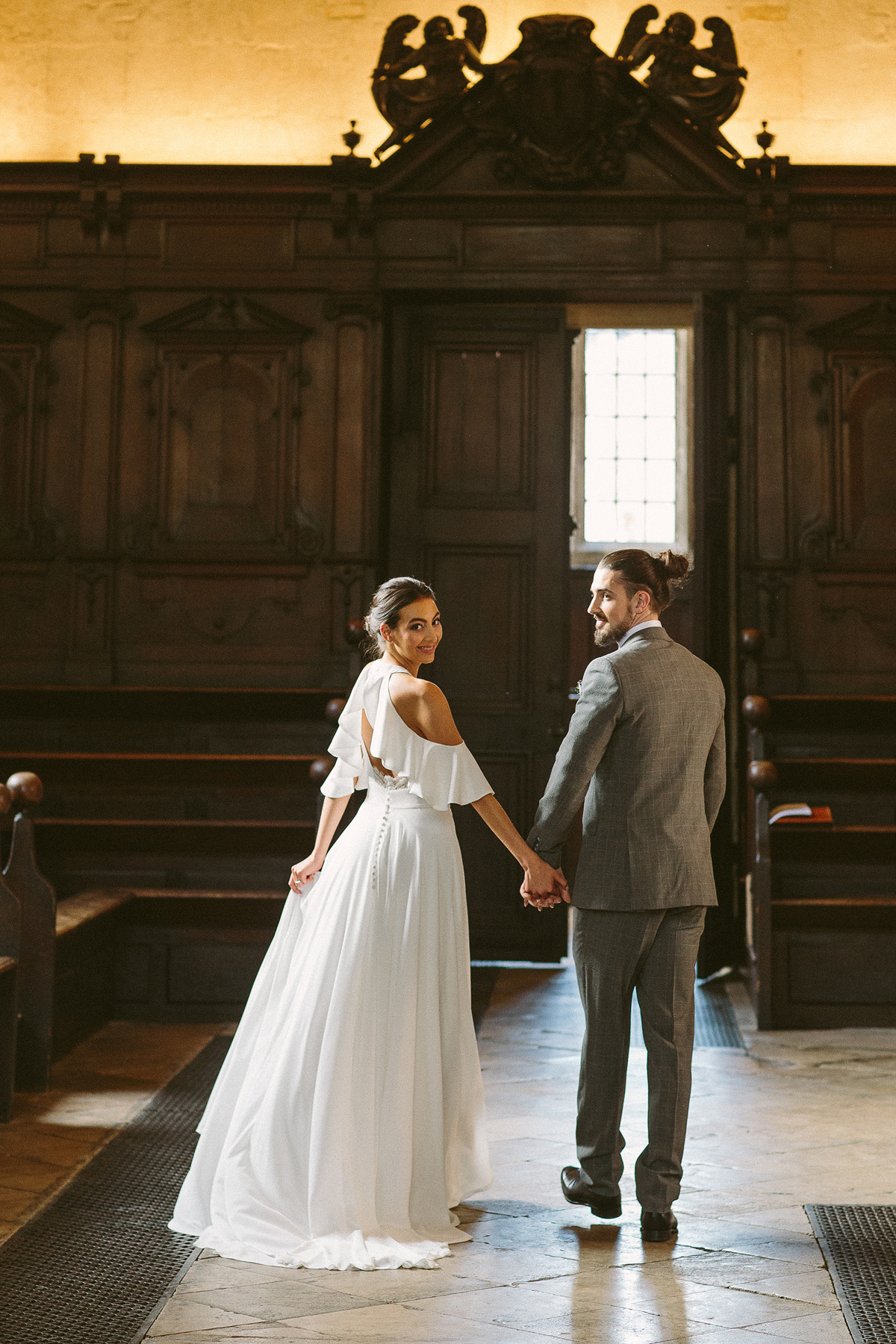 "For the Modern Groom, we wanted a suit that would reflect personality and work with the style and theme of the day. The two piece mid grey wool suit from Clements & Church worked perfectly with our chic city feel."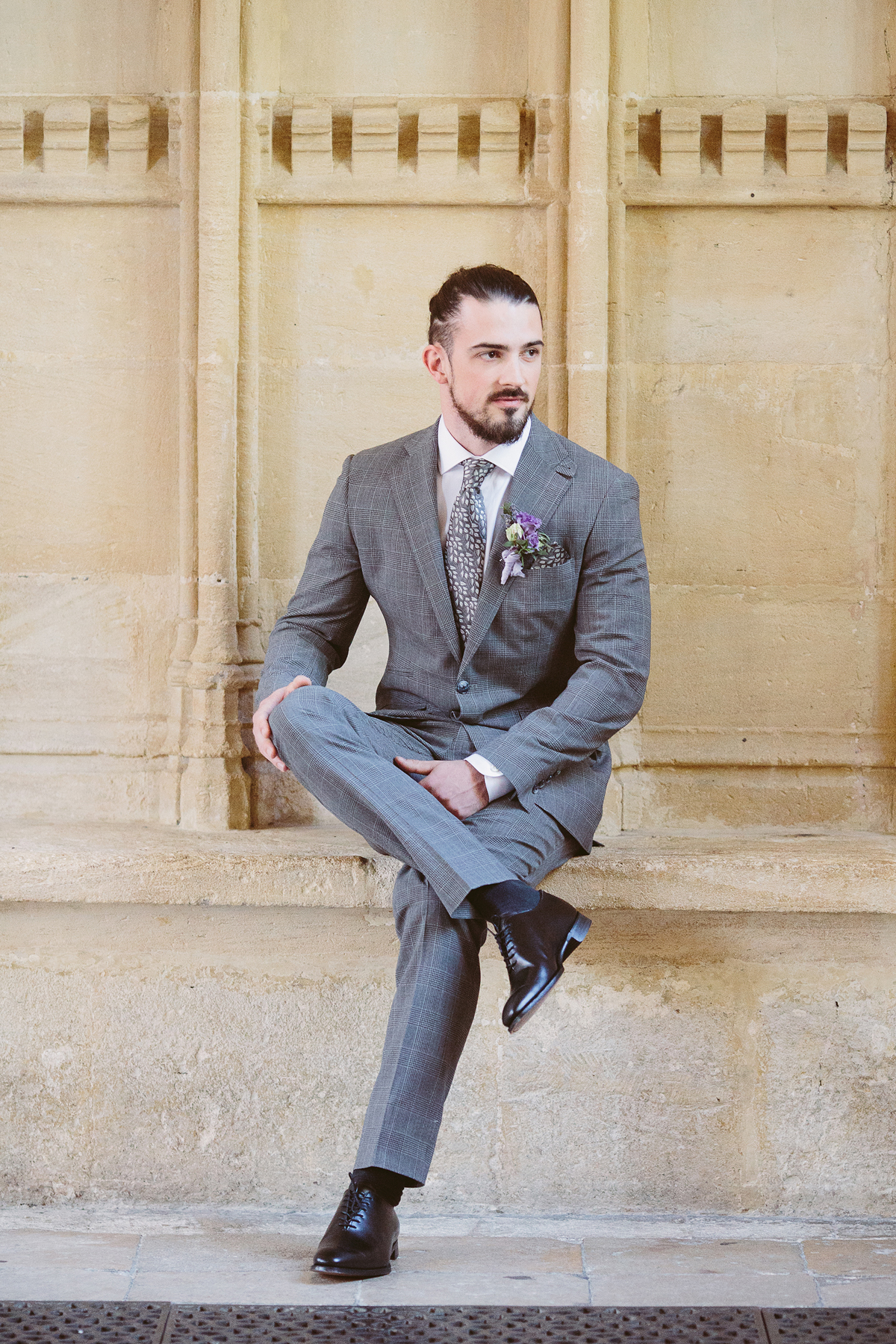 "The Bodleian Libraries contains some of the most stunning and inspiring architectural features and it was important that our chosen décor enhanced this. This library is brimming with history and is an exceptional location for a majestic and extraordinary wedding."
"Upon entering the Divinity School, you are welcomed with the warm stone ornate walls surrounding the Old Schools Quadrangle, with their intricate detail lit up by the beaming natural sunlight. Our chosen models, Toby and Hope danced away in the stunning Convocation House, which is an ideal setting for a traditional ceremony. The wooden tiered seating arranged around the room creates a chapel-like setting, with excellent natural acoustics."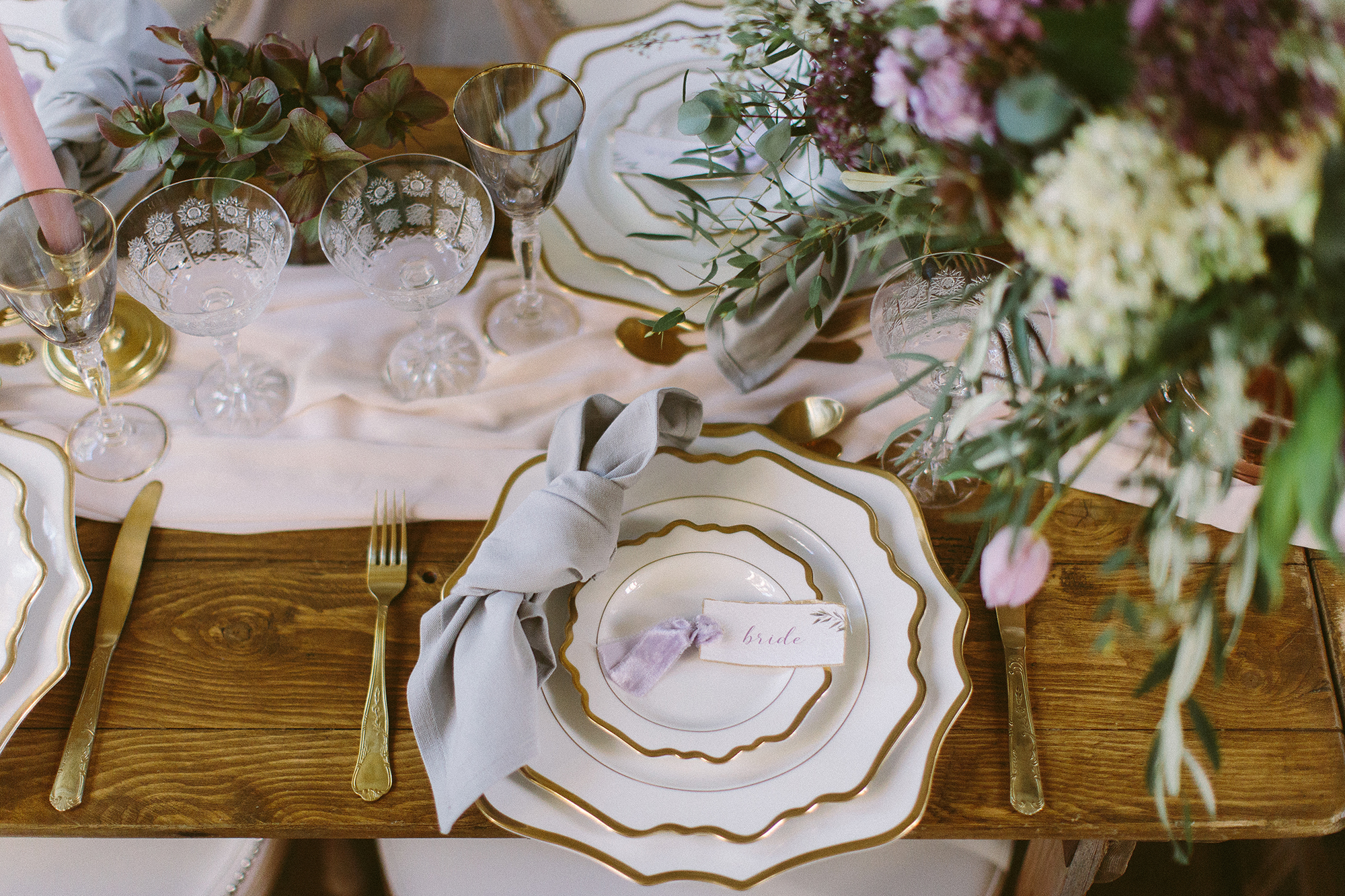 My love and thanks to Alexander and her chosen team of suppliers for asking us to share these images.
Annabel x