Hello loves, how are are you doing today? As promised, we are continuing to share weddings and inspiration on a daily basis. It's what we love and know best and it's a pleasure to be lifting spirits this way at such a strange and difficult time for so many.
This sublime set of images was shared by a stylist whose gorgeous, modern and natural style I've been observing closely for quite sometime now; Anne Ladegast-Chiu, the wedding planner and designer behind HILDE, and whose work first entered my radar following this sublime editorial, attended a special workshop last year, hosted by two incredible British floral artists and wedding floral designers, Jo Flowers and Hart Floral Design.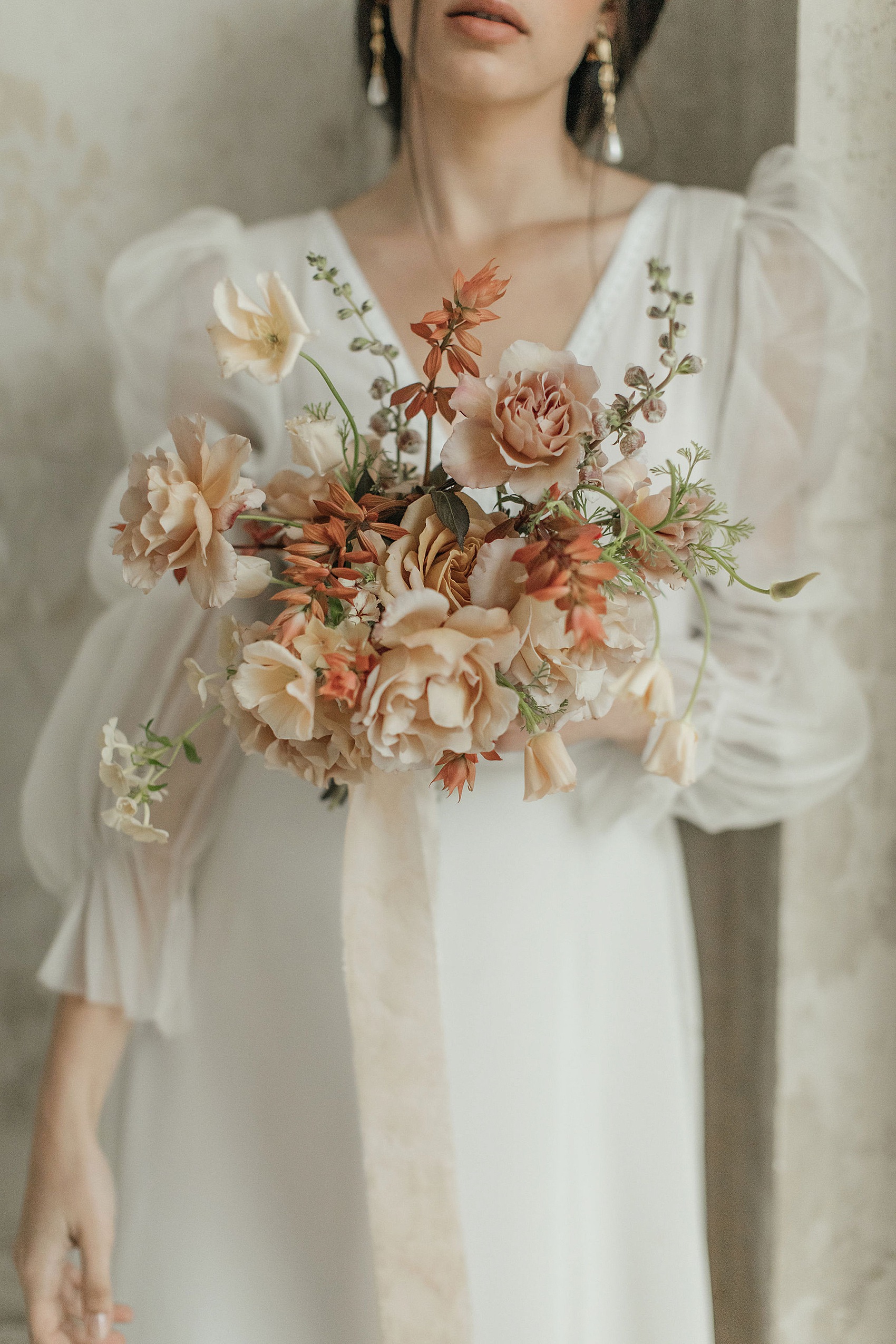 As with all such workshops, the idea was to pool creative resources to create beautiful things – on this occasion, a styled wedding scene inspired by the true concept of midsummer, 'Litha'.
Now we wouldn't usually be celebrating anything Midsummer until June, however, these images have been so lovingly created and captured a level of beauty I feel is very relevant and of the moment.
They embrace the notion of slowing down and observing all things natural and sacred – and the celebrate the concept of beautiful gatherings, the kind where friends and family gather around an exquisitely decorated dinner table. And I know how much we're all yearning for moments like that right now.
So my friends, please enjoy these images. Words by the wonderful Anne of HILDE.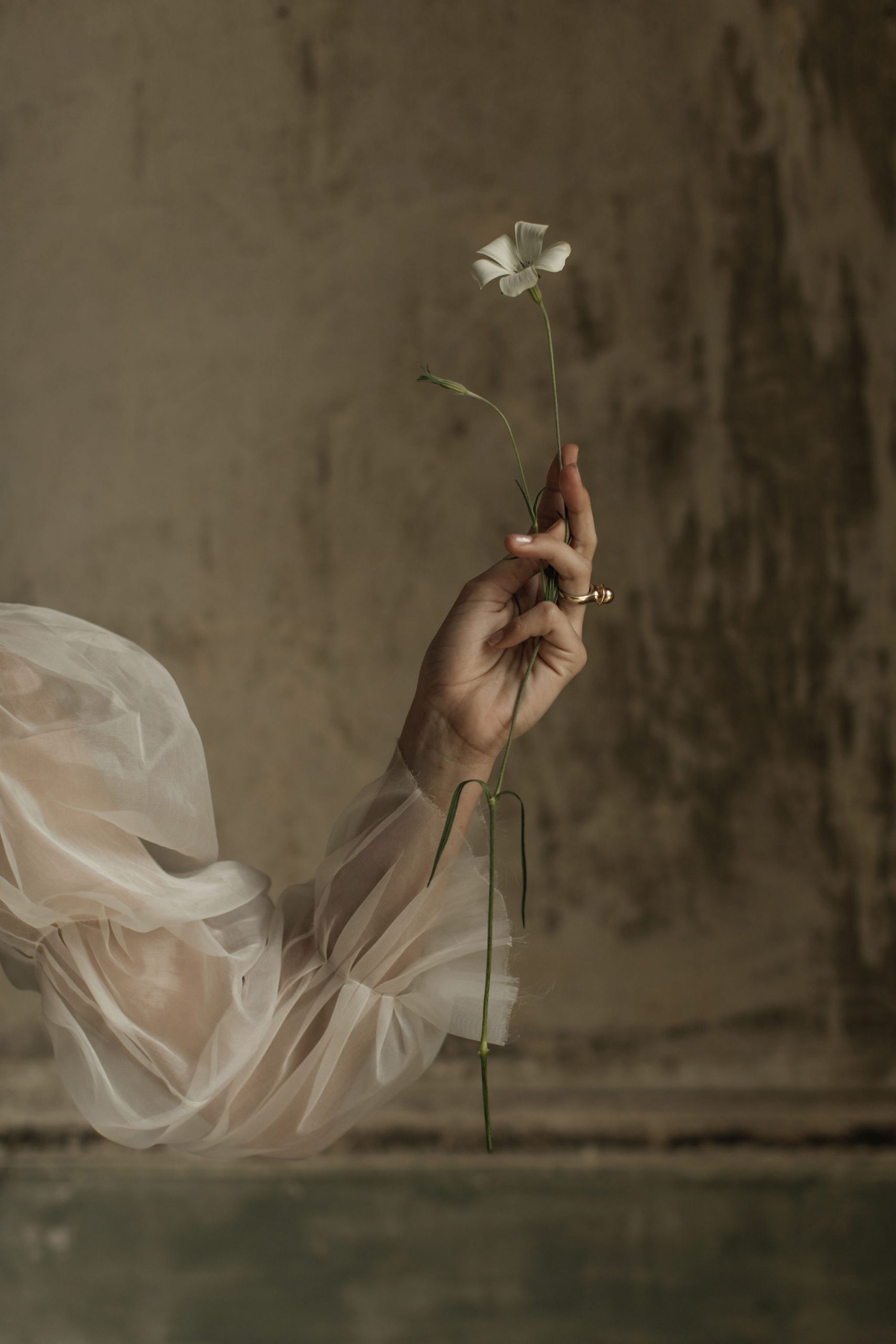 "Litha (or Midsummer) is the apex of the growing season, known as the longest day of the calendar year. It is a celebration of warmth, growth, and abundance. For centuries people have been gathering to feast and soak in the wealth of the natural world. We created this flower workshop as an opportunity to stop and observe the season."
"Set with Bylaugh Hall in Norfolk as our backdrop and the English grown flowers of Jo Flowers, Litha is just as much about luxuriating in all things sacred and beautiful, as it is about slowing down and gathering around the dinner table, together with old and new friends."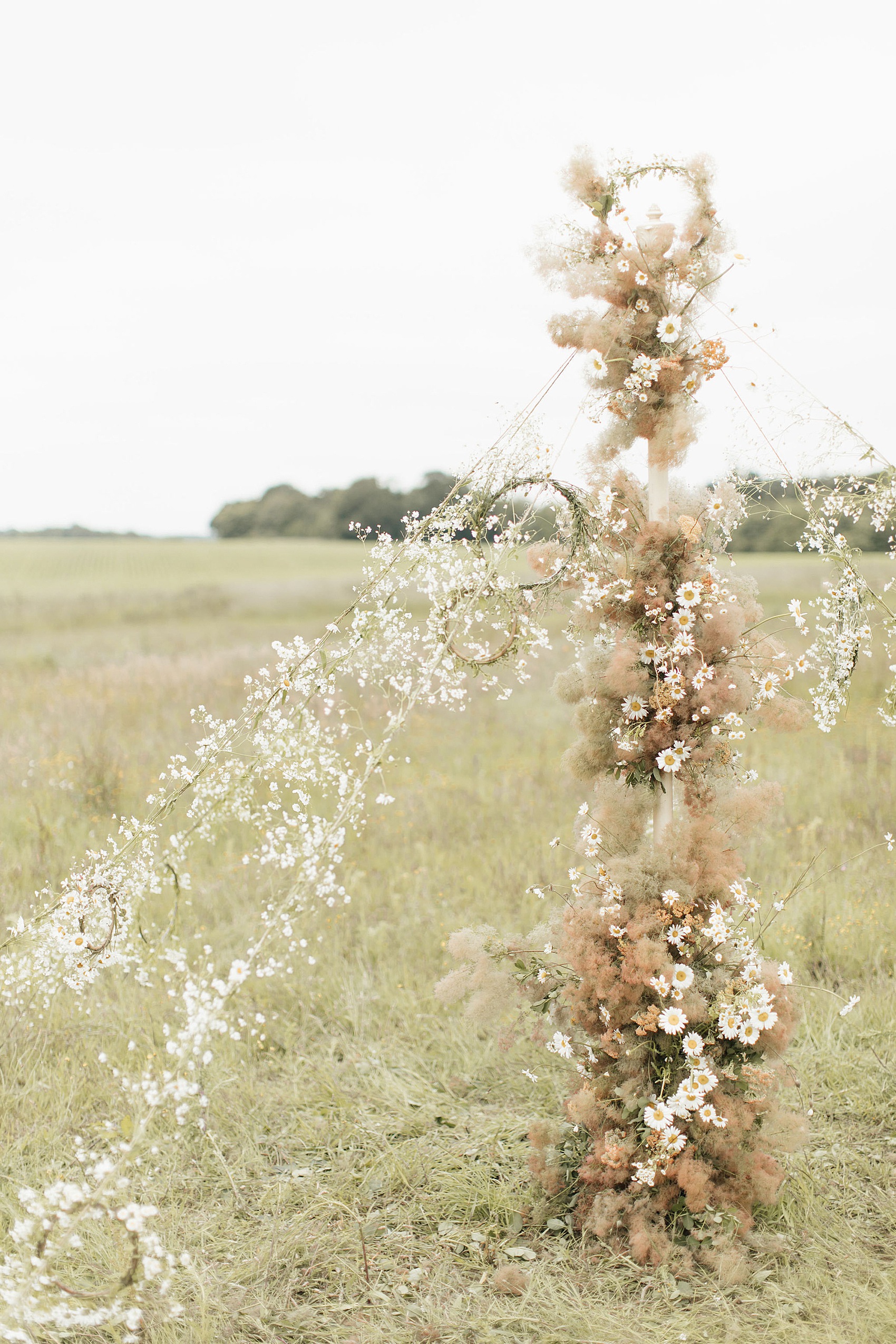 "The third edition of Litha took place in late June last year and was home to 20 students from all over the world for three days, who got to spend this time together with Litha founders and florists Jo Flowers and Hart Floral Design, who taught them everything from tying delicate bridal bouquets, to arranging table flowers and grand scheme flower installations."
Setting the Dining Scene
"As a wedding and event designer, I was invited to produce and style the three dinners and working spaces, and to give guidance to the students on colour palettes. The first dinner scene was inspired by the old-world simplicity and green surroundings of Bylaugh Hall, the welcome dinner was a place to unwind and bathe in quiet luxury, unusual shapes and textures."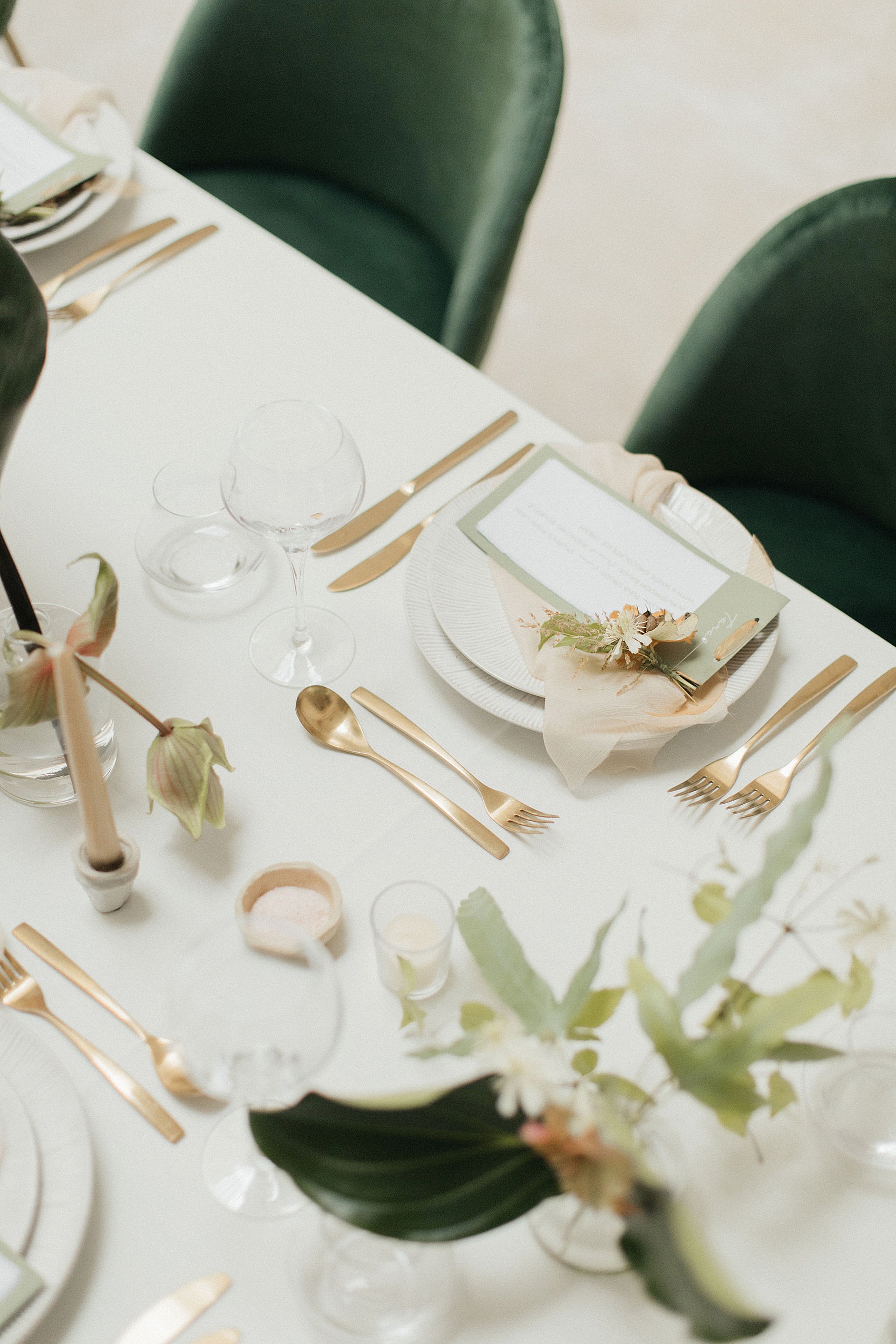 "The second scene was the 'Terracotta Dinner' setting against centuries old bricks at Bylaugh Hall provided a calming ending to a bustling day. This setup was all about creating a sense of warmth, rustic elegance and homeliness."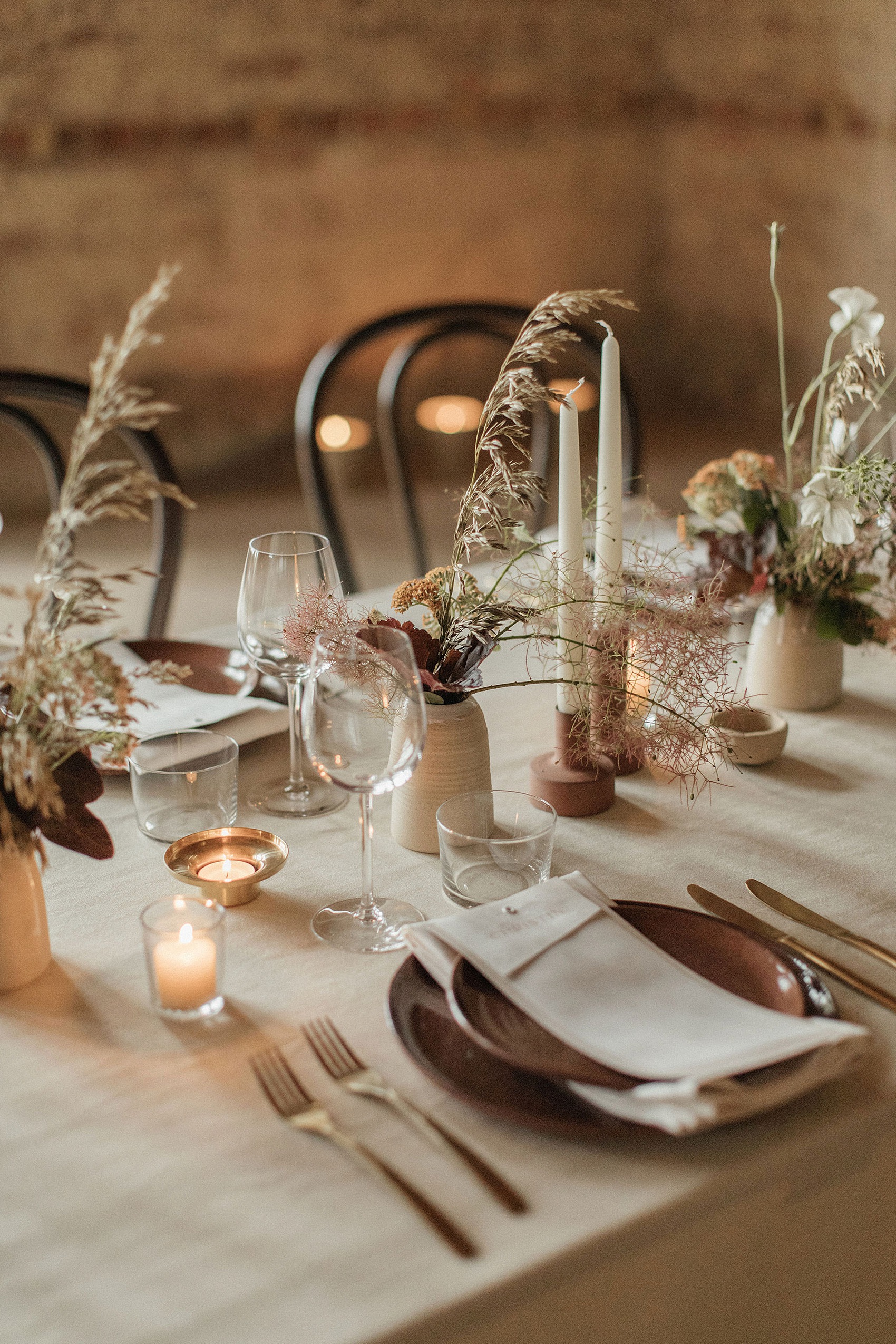 "For our third and final dinner scene, we focussed on dining al fresco, with a feminine and tender tablescape of pastels, round shapes and copper details."
"After days of cold weather, despite it being June, reminiscing over the week's happenings in the sunshine was the perfect ending to a beautiful and inspiring time together."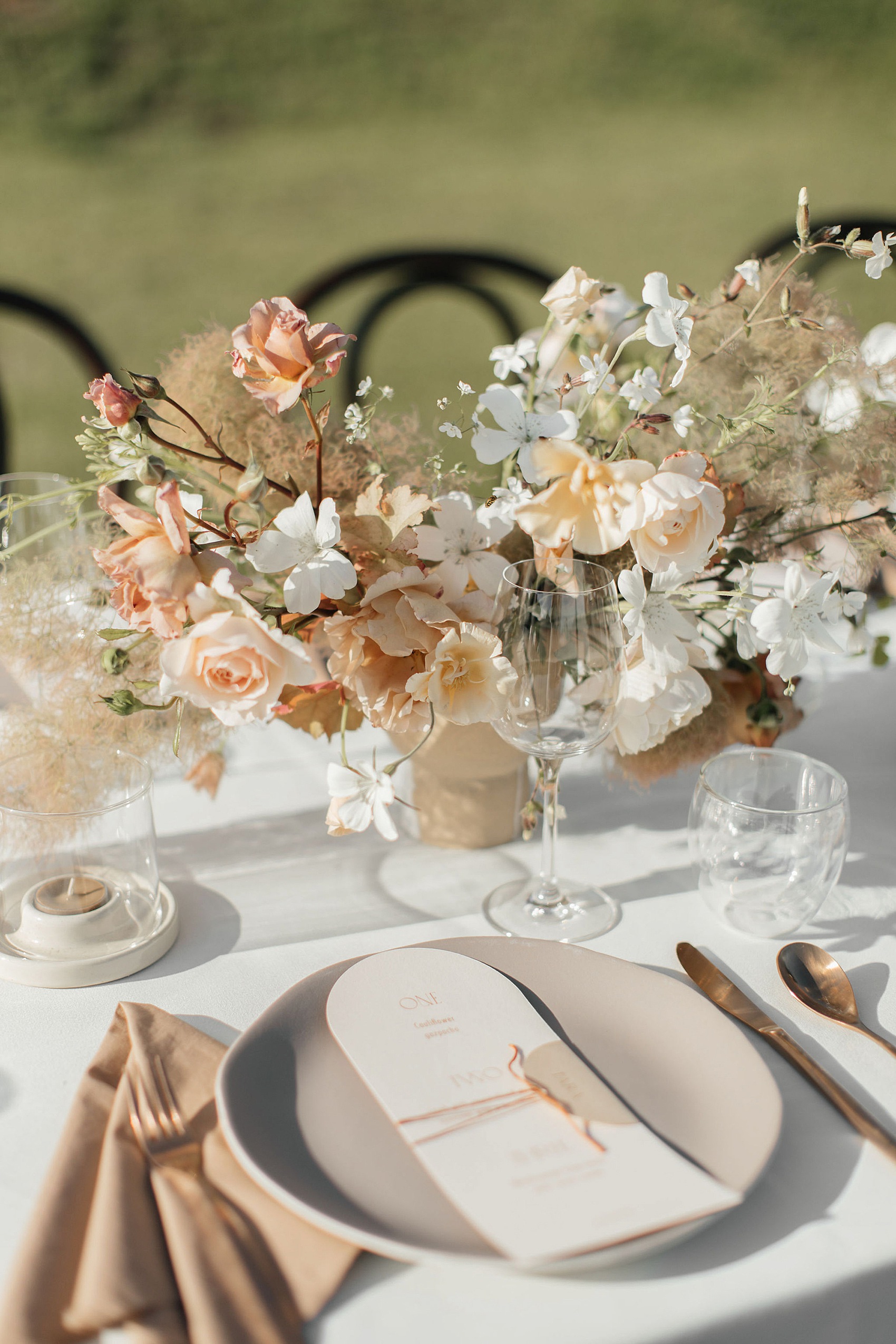 Bridal Fashion
"Our model and muse Caitlin wore two different Romancera gowns, which we styled with statement jewellery by Retold and Another Feather. Both hair and make-up were kept intentionally minimal for a super natural look by beauty artist Quelle Bester."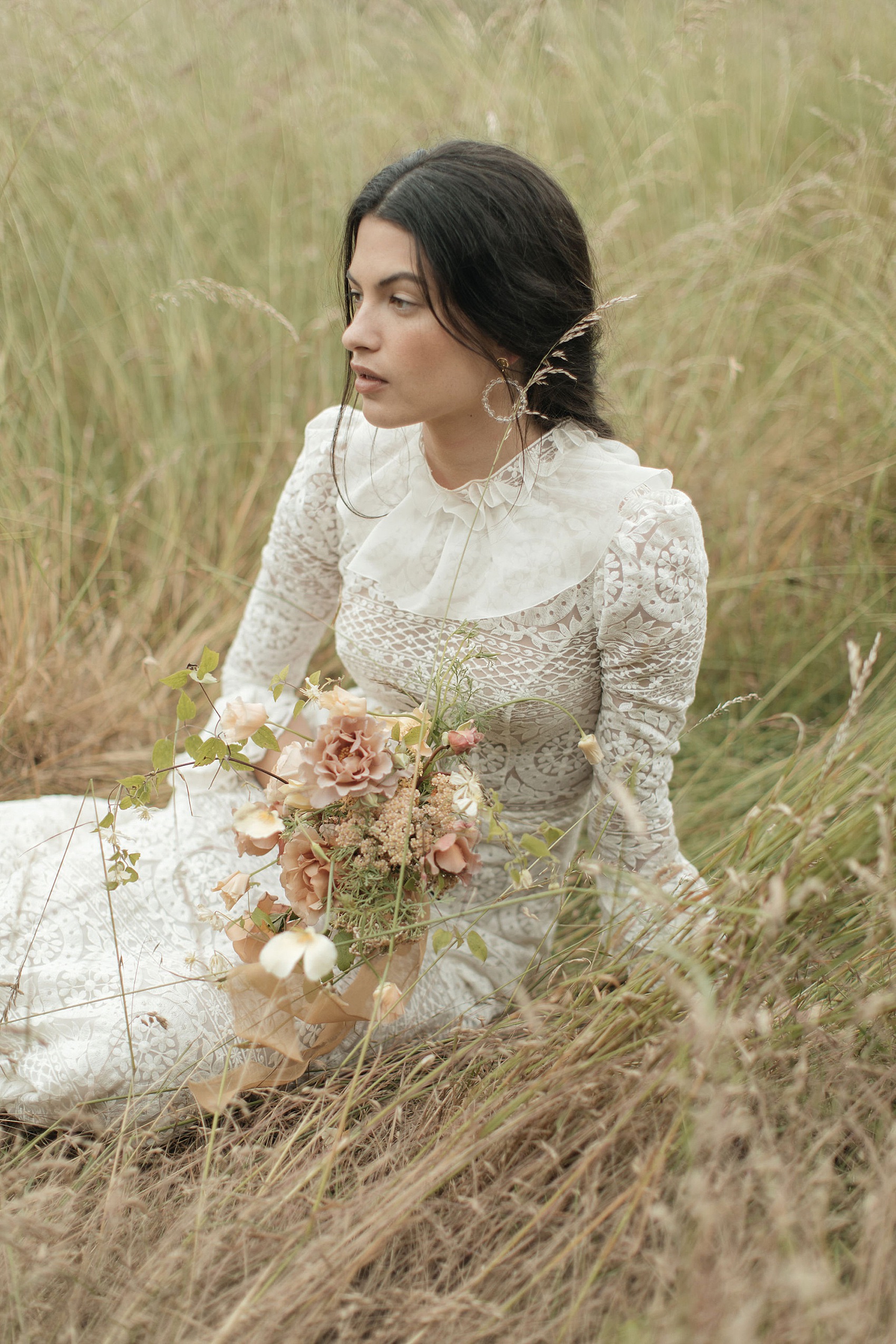 Florals
With words from Jo Flowers
"I called upon Madison of Hart Floral Design again last year for the third edition of Litha, to create florals and to teach alongside each other, which has been so enjoyable."
"I grow almost all of the flowers for Litha here in Norfolk and each year we work with our stylist to create tablescapes and colour palettes that will enhance our flower choices."
"Flower favourites over the years have been Julia's Rose, Corncockle and Pansies."
"For me personally, growing and working with a new flower brings me so much excitement and I want to share this experience with my students."
"It can only take one flower in an arrangement to completely set off a design. Sharing our knowledge and seeing students faces who have travelled far when they see a flower for the first time is so magical."