What a year! I am sure we heard a lot of that phrase at the end of 2020, and rightly so, I mean what a year it was. I knew planning a wedding wasn't always going to be plain sailing, but planning a wedding in 2020 has definitely been a rollercoaster to say the least!
Make that an Indian wedding and it's a rollercoaster with a few extra loops. However, I have taken comfort in knowing that I haven't been on this ride alone, which is why I am so looking forward to sharing my journey with you over the next few weeks. I hope I can emanate a sense of relatability and positivity.
A bit about me and my fiancé, Niraj. We met at secondary school and have been together for 11+ years (since the age of 17). I wanted to avoid cliché phrases but yes, we are childhood sweethearts. We have grown up together and I am so grateful that I have got to share so many experiences in my life with him.
The proposal happened in 2018 on a surprise trip to Santorini (trying to organise a surprise for me is an extremely difficult task because I like to know everything at all times, so he did well). He proposed at 'the heart of Santorini', on our 9 year anniversary and all I can say is that it truly was the most perfect day.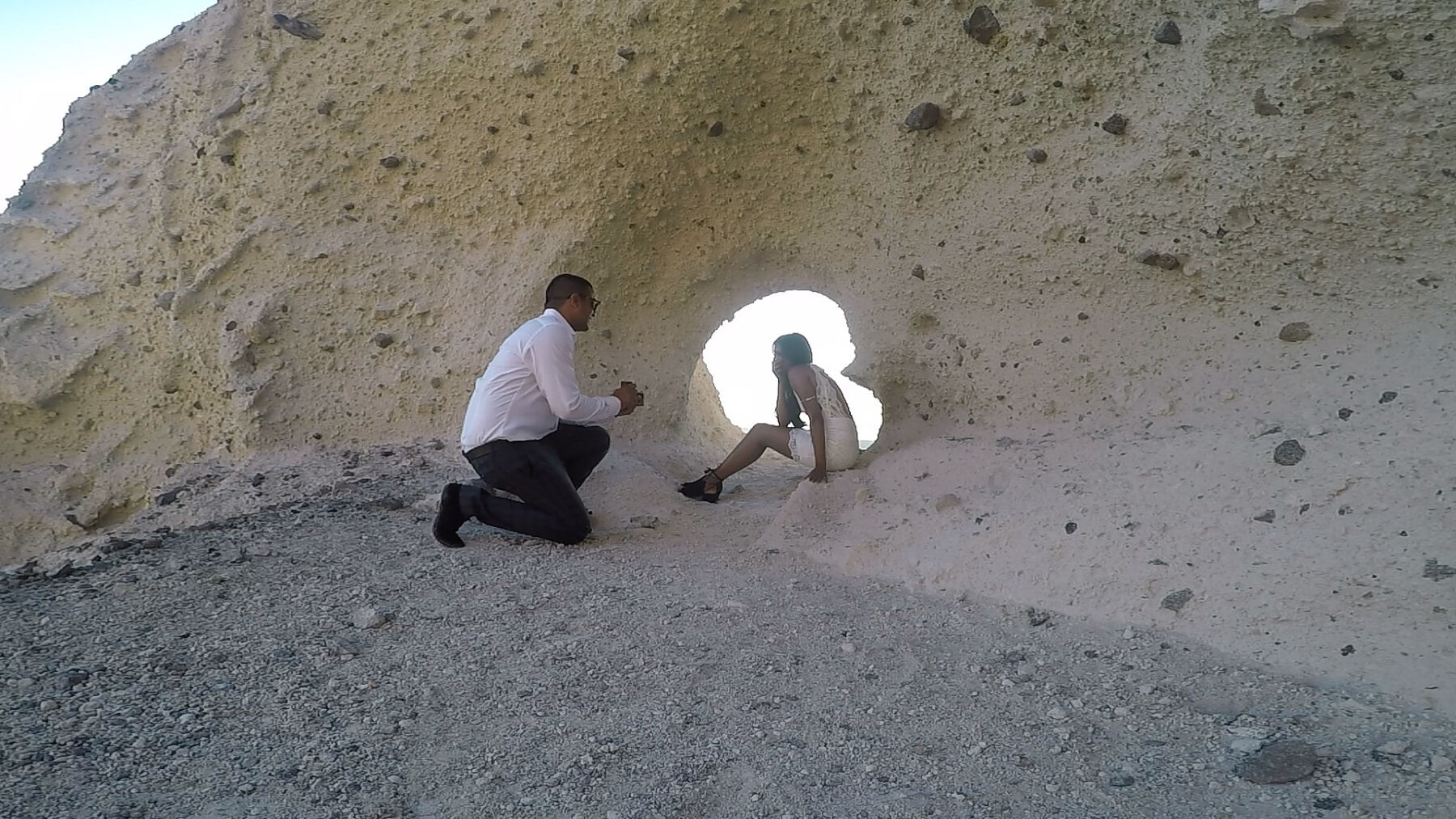 It is tradition in our culture to also have an Indian engagement ('Sagaai') before the wedding. We had our Sagaai shortly after the proposal with close family and friends. Our families exchanged gifts, sweets and well-wishes and we all enjoyed some good food and drink!
Once we had the Sagaai, the planning officially began. Now this is where I am COMPLETELY in my element. I'm all about the detail, the personalisation, the small touches – everything that goes into an event to make it unique.
Planning for an Indian wedding means more than just planning the wedding day itself. Typically, there are at least 3-4 other days of pre-wedding events too! This means I have spreadsheets, coloured tabs, a wedding folder, printed itineraries, a to do list, a responsibilities sheet, another to do list – you name it! I like to be super organised.
This time last year, our planning was well underway for a wedding with 300 guests (believe it or not, that is actually quite small for an Indian wedding)! We came to the decision to postpone at the end of May 2020 after a lot of calls with our suppliers / our venue / family and friends.
It was definitely a stressful time but we channelled positive energy and thoughts as much as possible – above all, we were grateful that both ourselves, and our families were in good health, we had more time to save up for extra things for the wedding which were originally out of budget, and we could allow ourselves to take a bit of a break from wedding planning (and even squeeze in a staycation when the rules relaxed).
I think the hardest part of the postponement process for me, has been dealing with the 'not-knowing'. I am the kind of person that likes to know everything in advance, so that I can plan accordingly. If 2020 has taught us anything, it is that this is just not possible. At the time we postponed, we thought that we would just be planning for the same wedding in 2021 (like I know many other couples did). However, as the months went on, we came to the realisation that if we wanted to get married in 2021, we would need to have a re-think of our plans.
Looking to the future, we have come to the decision as a couple that we do really want to tie the knot in 2021, as opposed to postponing again. The main change we are planning for has obviously been in terms of guest numbers, we've got about three different lists on the go at the moment so that we plan for different eventualities! Even though we are planning a smaller guest wedding, I am positive that I don't want to compromise on other things, I will still be wearing the outfits I have planned, going with the décor and themes we had picked, because why not?!
View this post on Instagram
Yes, we may have fewer guests, but it is still our wedding day and we can still make it personal to us in every other way we can! I have focused on all the positives of having a smaller wedding. To name a few – having the time to talk to all of our guests without feeling too overwhelmed, planning for more personalised touches and of course spending more on our honeymoon with the money we will save. After all the uncertainty, I am certain about one thing – we will look back on our wedding with nothing but magical memories. Whether it happens as planned or not, it will happen.
So, to my fellow brides, I would like to end this article by saying that despite 2020 (and the start of 2021) being tough, I hope we can all remind ourselves of the positives and the things we can be grateful for. I took some time over the Christmas period to relax and reflect and got myself stuck into a good book – "Good Vibes, Good Life" by Vex King. The title sounds just like a little bit of what we need for 2021 and I would definitely recommend it. I can't wait to take you all with me on my wedding planning journey.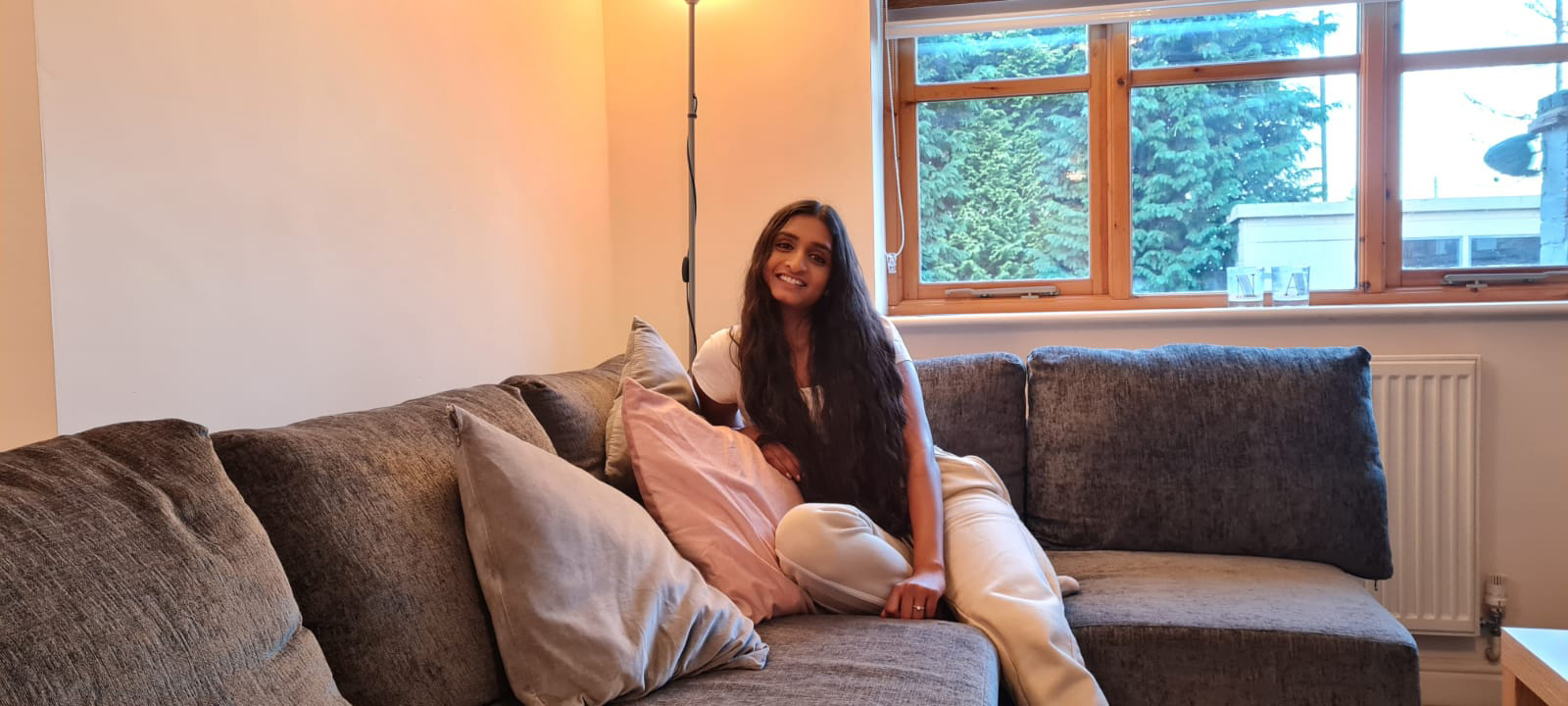 BIOGRAPHY:  Ashika is a 2021 bride to be. Originally from Leicester, she now lives in Birmingham with her fiancé. She was due to have her big Indian wedding in the summer of 2020, which has now been postponed to May 2021. She works full time as a Solicitor, but is in her element planning her wedding and sharing all things organisation on her Instagram page.
PLEASE NOTE:  This article was written prior to the roadmap announcement on 22nd February. We will be sharing Ashika's latest update in light of the roadmap announcement and it's impact on weddings, very soon.