Introducing Debbie Carlisle
Debbie Carlisle creates ethereal bohemian bridal hair accessories from her Sheffield studio in the UK. Inspired by the natural outdoors and delicate vines and flowers of the English countryside, Debbie's bridal hair accessories range from hair vines to hairpins, headbands and crowns to combs and circlets.
Everything Handcrafted
All of Debbie's designs are handmade from start to finish in her beautiful urban studio and have a deconstructed wild, natural, bohemian style with a contemporary edge.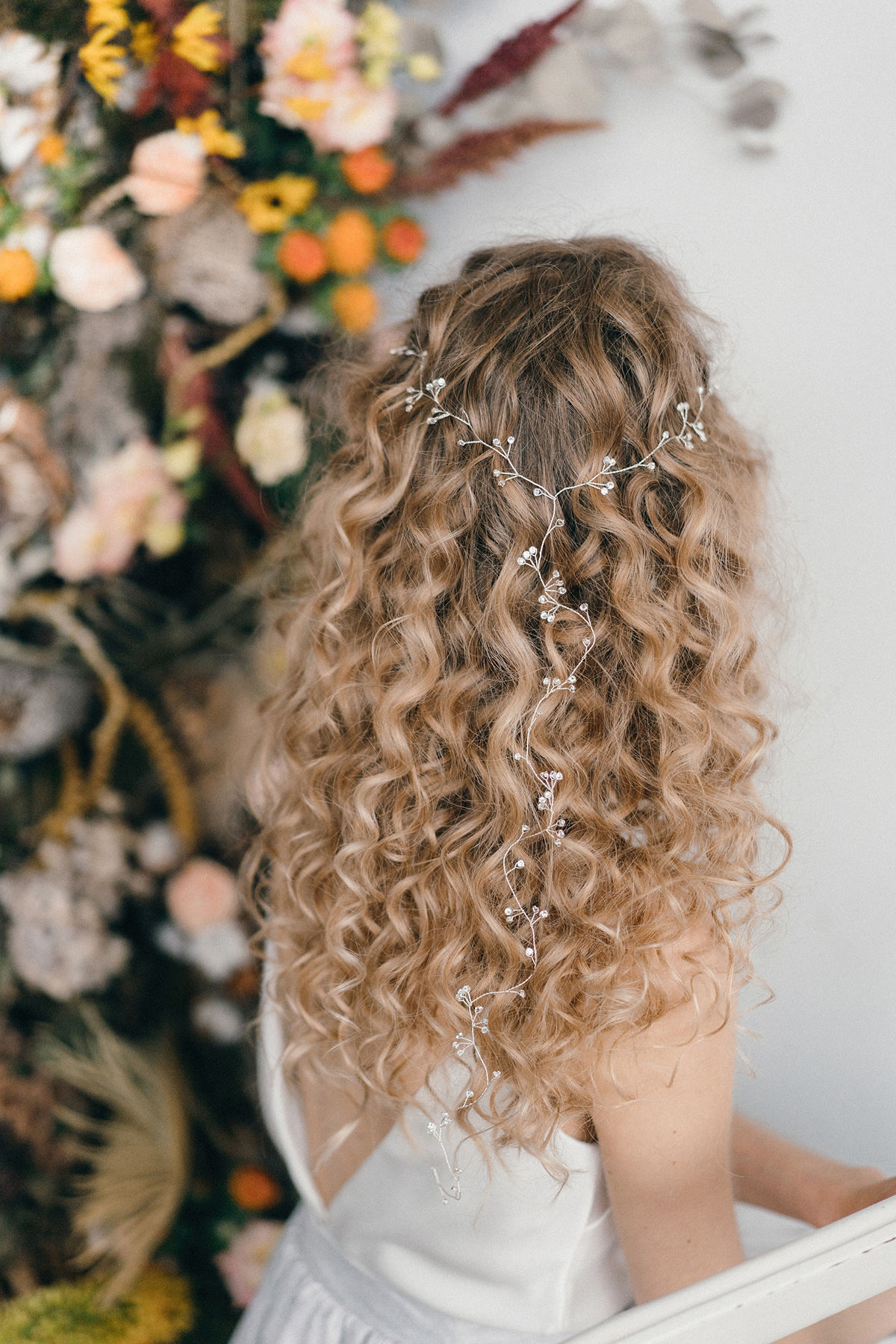 Deconstructed & Wild
"My work has a deconstructed wild and natural bohemian feel and combines current trends with a classic and sometimes vintage edge. My designs have an ethereal quality – even in my most statement or contemporary pieces there's a delicate element that balances my pieces so they're never overwhelming."
For brides I think knowing that they're buying their accessories from an established designer who makes everything in house from quality materials adds to the appeal, especially at a time when people are so aware of conscious consuming and throwaway culture. Debbie Carlisle
Sustainability
"From a design perspective I am striving to create versatile pieces with a timeless feel so they can be worn long after the wedding day they were designed for – this hopefully means brides can feel confident they are buying a cherished piece of jewellery rather than a single-use fashion accessory."
"I am really working hard to approach every aspect of my business in a more sustainable manner – in terms of the raw materials I use for production and packaging, the choices I make when shipping my products and buying in materials and also in how my studio works."
All Debbie Carlisle articles...