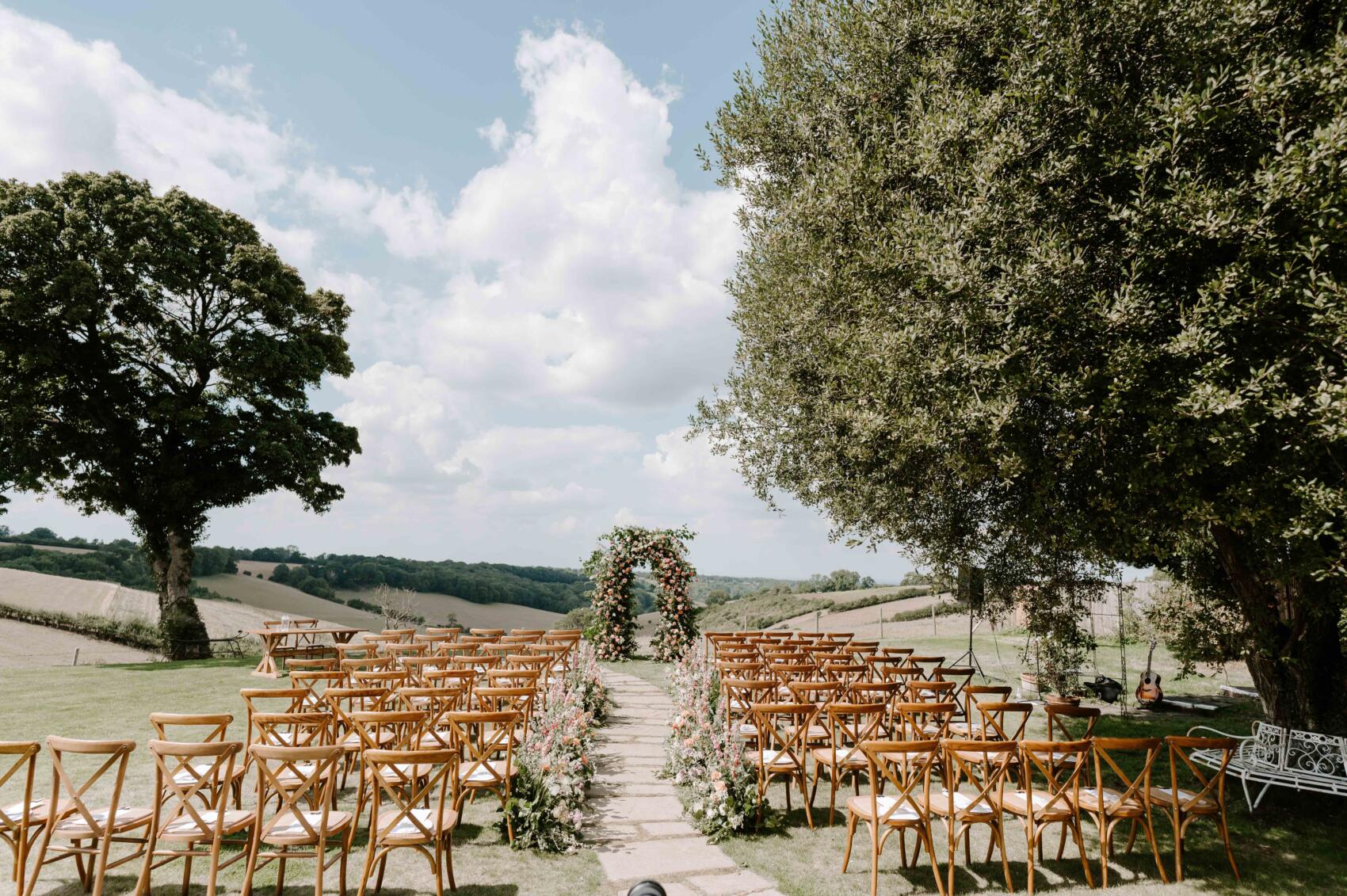 About Emma Reeve Weddings & Events
Emma Reeve Weddings & Events plan relaxed, effortless, luxurious marquee weddings at home, and at exclusive use venues and country estates across Surrey, Sussex, Dorset, the UK and Northern France.
Planning your own wedding can quickly become overwhelming. From complete wedding planning to on the day co-ordination, my friendly team and I are here to take care of every fine detail and bring your vision to life. Whether it's a laid-back luxury marquee wedding in Surrey or a black tie wedding in France you can count on me as your bespoke wedding planner BFF.
My approach is collaborative, so you can be as hands on as you want to be with planning your special day. You'll benefit from my in-depth industry knowledge, expert supplier community and signature fine art styling. And, my calm, professional approach. I come with over seven years experience planning luxurious, stylish, and romantic weddings across Surrey, Sussex, Dorset and beyond. Above all, I am passionate about curating design-led events that will be remembered for years to come. All my weddings and events are meticulously planned and carefully, beautifully styled in partnership with you.
Emma is the best wedding gift anyone could receive
Words cannot express how truly grateful I am to have Emma on the day of my wedding.