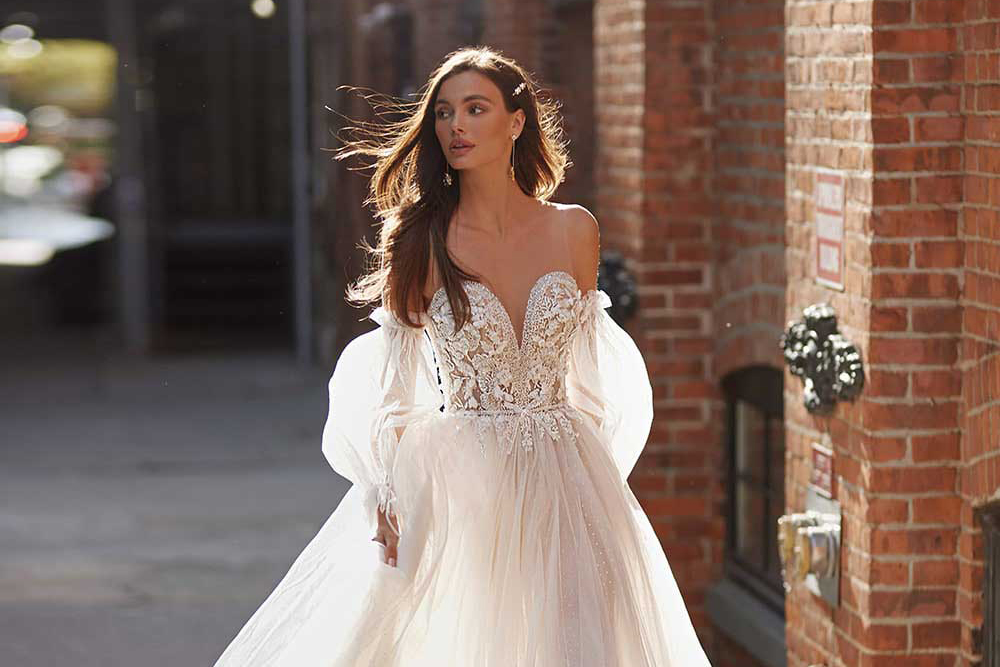 About Florianni
Florianni is a popular, luxury Liverpool bridal boutique located in the bustling city centre which is home to an extensive range of breathtakingly beautiful, elegant and bespoke bridal gowns, with styles suited to everyone.
The Florianni team is incredibly passionate about delivering an unforgettable and luxurious experience for every bride who visits their boutique. Their collection of luxury wedding dresses is extensive and the team take immense pleasure in assisting every woman who steps through their doors, in finding the perfect gown.
Designers include Royaldi, Ricca Sposa, Wona Concept, Pollardi and Rara Avis and as well as a diverse range of modern, feminine and elegant bridal gowns, Florianni have their own collection of beautiful wedding veils too.
A warm welcome awaits all Love My Dress followers at Florianni; "Stepping into Florianni is like stepping into every girl's bridal dreams. It's got that fairy tale aura about it, and the dresses on show are simply stunning. It's not often we're left speechless, but this is one of those very (very) rare occasions." – GoHen
Boutique
Florianni, College Lane, Liverpool L1 3DS, UK
By appointment only, please contact us for details
Frequently Asked Questions
What designers do you stock?
We are the UK's exclusive stockist for dresses by Royaldi and Ricca Sposa. We also stock dresses by: Wona Concept, Pollardi and Rara Avis (including the Ange Etoiles and Blammo Biamo Collections). We also create bespoke Florianni designs.
What is the price range of your gowns?
We really try to meet everyone's budget and that's why we spend so much time understanding you, your wedding and what you want. However, as a guide we would advise that our prices start from around £2500. If it's a custom-made gown you are interested in, prices start from £4000.
What is the size range of the dresses?
The dresses we hold in-store are available for you to try on in sizes 8-14. Dresses can be custom ordered up to a size 20 but we do not hold these in-store.
How far in advance should I order my gown?
We ask for around 6-10 months' notice. This means that we have sufficient time to give your gown the level of craft and care it deserves. We promise it is worth the wait! And remember there will be a few little amends after you've tried on your new dress too. If there is less than 6-8 months until your wedding and you haven't found your perfect dress, please contact us and we will see what we can do to help (please note that a rush order fee may apply).
Can you make bespoke veils?
Yes, we can create your dream veil from a huge variety of fabrics.