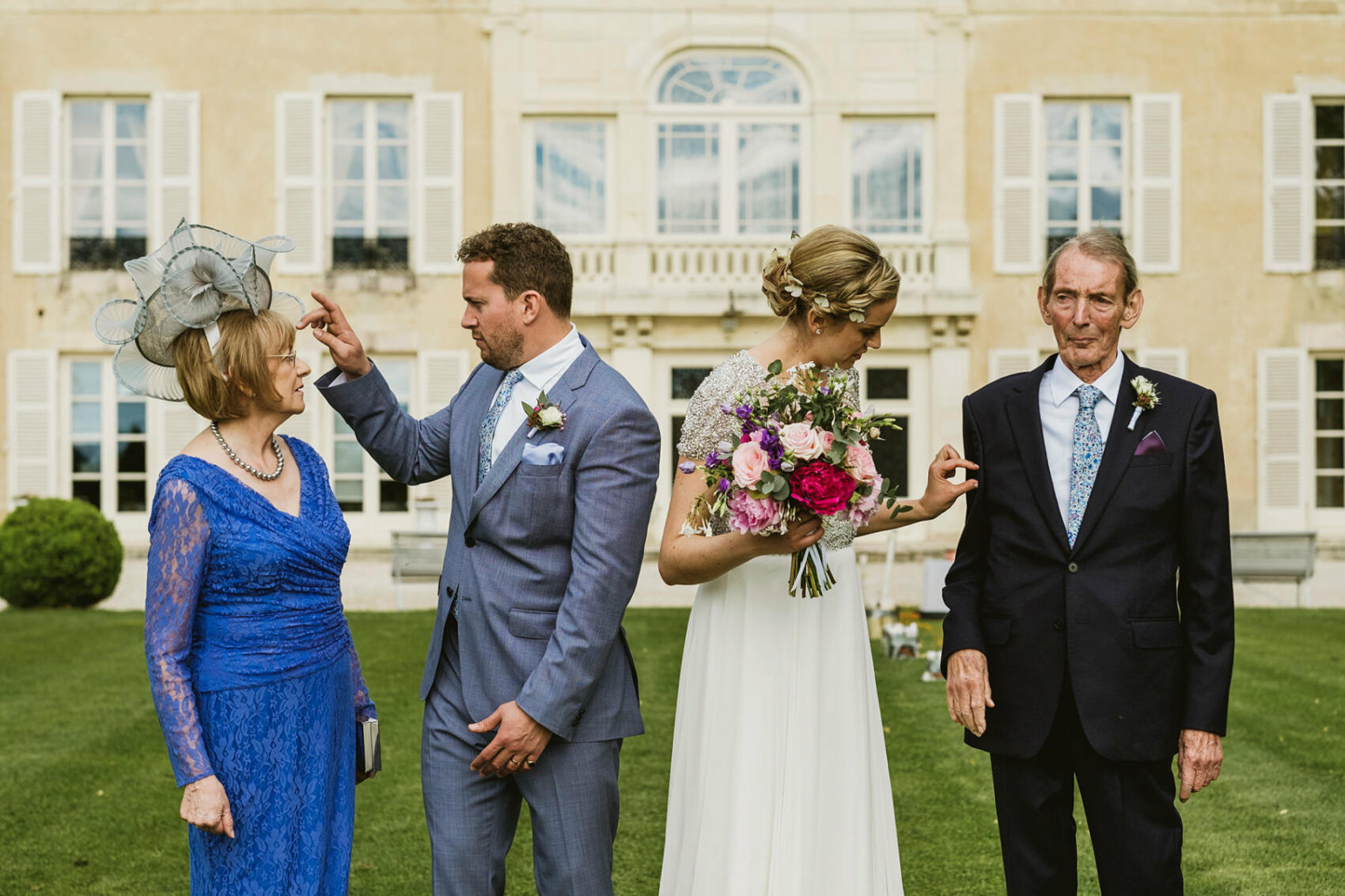 About York Place Studios
York Place Studios are are a family foursome based in London and across the UK, who produce street documentary style wedding photography and videography.
To us a wedding isn't just about romance and prettiness, it's also about laughs, crazy dance floors and, most importantly, about the people you share it with …
People and personalities are at the centre of all of our photos and films. We believe in celebrating real moments and interactions and (unless you request it) we never ask our couples to pose, repeat anything or move to a different spot – we capture it all there, just the way it happened and the way it really felt to be there in our unique street documentary style. Our aim in not just to capture great wedding photographs – we want to capture images at your wedding that transcend weddings and are just great photographs in their own right – in fact two of our photographs captured at weddings were finalists in the 2020 London Street Photography Festival!
We're a family team of photographers and filmmakers with bases in London and across the UK but travelling worldwide. Between us we've won (and occasionally judged) a range of photographic competitions from being UK Fearless photographer of the year to International This Is Reportage photographer of the year and have spoken at photography and videography events all around the world, as well as becoming official Fujifilm X-Photographers in 2020. But this is your day, not ours and more than anything we love to celebrate everything that makes you and your wedding truly unique.
Nothing posed, nothing staged, stay in the moment.
Videos
Reviews
"I don't say it enough, from street photographer to street photographer, how endlessly amazed I am and how special each and every photo is to me. I'm so grateful for Shelby, her family, and my family and our ability to celebrate that day and week together as one. You captured the epitome of what my heart feels when I remember that day, and I'll always have that. These pictures are my family in a candid nutshell. Sincerely, you have my deepest respect and love."
Shelby & Creagh
Every photo managed to capture our wedding day so perfectly. Looking through our pictures now we have a story of the whole day, showing us things that we never realised were even happening. We have had so many people come to us and tell us the photos are the best they have seen and we feel so proud of this. It's been amazing to show my Grandma them, who now feels she was part of the day even though she couldn't make it. Dom and Liam were totally professional, but also utterly delightful. They managed to be completely part of things but really discreet at the same time. They completely got a sense of what we wanted and created it perfectly. I am so grateful to have had them there on the day, I will really really treasure their work forever.
Celia & Alastair
Choosing our wedding photographers was the easiest task we had. We both agreed we didn't want the "conventional-people-smiling-to-the-camera" kind of pictures, we wanted to capture the wedding, the moment, as they were. Opening hundreds of tabs revealed more and more of the same until we saw York Place Studios – immediately we stopped and said This Is It. The photos on their website were so mesmerising, we wanted to frame them without knowing the people, and this is the difference between traditional wedding pictures to the art they bring. Dom, Liam and Matt were so nice to communicate with, and during the day just blended in with our guests. So many of our guests enquired about them, mentioning how professional they were throughout. The result is phenomenal. We can re-experience our special day and find what people were up to throughout. The most difficult task is to choose which of the nearly 1,000 pics we should print as each and every picture is special in its way. We cannot recommend York Place Studios enough, anyone who'll have them on their wedding is lucky.
Hadar & Dan
We could not recommend Dom and Liam enough! We had the most amazing day and a huge amount of that was down to them being the best photographers ever! We absolutely loved having them photograph our day. They were so thoughtful, enthusiastic, subtle and just basically great fun to be around! It was like having a couple of friends there, which is exactly what we wanted.
Rhona & Chris
We love the photos - you guys really captured the spirit of the day. And they made us laugh a lot - following Dino as he wandered around the venue wearing the zebra mask was an excellent idea. It also helps us piece together what actually happened! We're glad you had a good time - you were the perfect photographers for us, and you fitted right in.
Rachael & Charlie
"WE ARE IN LOVE WITH YOUR F****** IMAGES! You know what you did, but maybe you are not aware of the amount of feelings that you are awaking in all of us (Aga, me, family and friends). Each frame of your work is a new open door to our happiness… and it's so intense! The way that you capture it is the most close and faithful to the thing that we lived! We know how difficult is this, but you f****** made it. Thank you guys, for EVERYTHING! The way that you approach to the people, the way that you blend with the day, the way that you work and the eye that you have for moments, colours, composition, storytelling, contrast, humor… Everything is SUBLIME. No puedo decirlo de otra manera GRACIAS GRACIAS GRACIAS!!"
Aga & Paco
Oh my lord, these guys are good. I'd give them six stars if I could. We saw the photos they did of a friend's wedding and were completely blown away by what we saw, so had high hopes when we booked Dom and Liam for ours. And boy, did they deliver. They absolutely captured the atmosphere, the feeling, the love. The photos are intimate, expressive, stunningly artistic. And they are SO NICE to deal with – professional, passionate, lovely. And they put in a shift – most wedding photographers seem to melt away after the first dance, but Dom and Liam were there from before the very start and stayed well into the night, capturing brilliant dance floor fun. I literally cannot recommend these guys highly enough, we are beyond delighted with what they delivered.
Juliet & Richard
Good morning!! What an amazing show to wake up to!!! Thank you so much, these are exactly the most perfect photographs and memories we hoped for. Some of them really made us laugh. You guys are the best!!!
Charlotte & Patrick
Articles featuring York Place Studios