I love a pair of heels. It has to be said!  Given my current 'expectant' situation however, it wouldn't be the best idea to go round strutting my stuff in heels all day long (I tried it recently, it nearly killed me!).  But I can always look and admire in the meantime, especially at these beautiful Bridal Shoes 🙂
We've featured several fabulous shoe articles on Love My Dress – click here to browse through them all. Today, I'm introducing a designer who I've been put in touch with via my lovely friend Lisa, of Magpie Vintage.  Her name is Freya Rose and she makes shoes.  Fancy that for a living – it couldn't get much better eh! 🙂
"Shoes are the sculpture that holds and supports you on your
special
day, make sure you love and cherish them forever, don't under estimate
the beauty of shoes, they portray your spirit and character…"

The new Freya
Rose 'Duchess Collection' incorporates hand made flowers
made from beautiful duchess silk, offering a chic and sophisticated
look…
Love My Dress Wedding Blog ~ All Photography Copyright (c)
2010, Freya Rose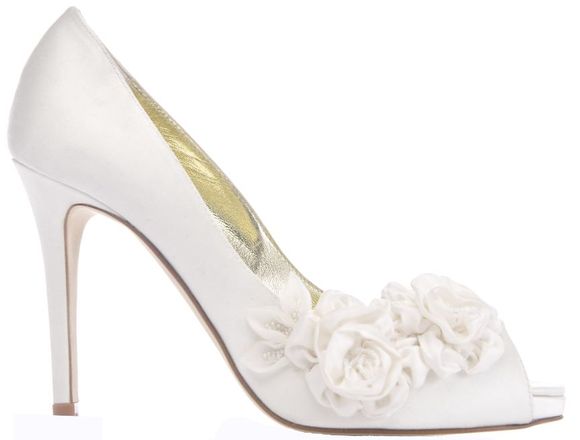 The shoe above is 'Sian' and costs £290.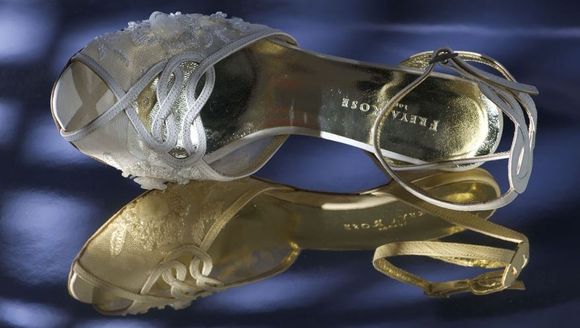 Freya
Rose has been designing shoes now for 7 years ~ and running her
own brand for just over 2 years.  She spends much of her time travelling to source the raw materials to
make the decorative trims in house ensuring they are unique and
exclusive to the shoes. She also spends much of her time with the
craftsmen who make the shoes, to oversee the lines and contours of the
shoes are flattering and sexy, fit is superb, that every component used
will ensure comfort.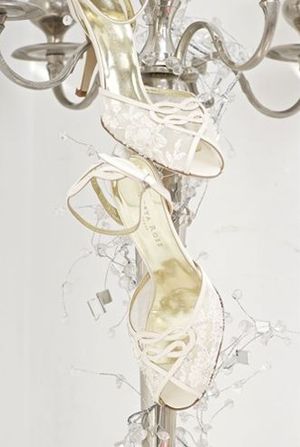 "A love for sculpture and Textiles took me to study an Art Foundation
Degree, when looking at a prospectus for the London College of Fashion I
saw a course in footwear and accessories, and I thought 'Perfect! This
is exactly what I want to do ~ The Freya
Rose concept is produce shoes with the use of
the finest materials in the market, craftsmen with passion and design
with love...'
Freya describes her signature style as Romantic and Luxurious, with
attention to detail ~ click the images below to enlarge…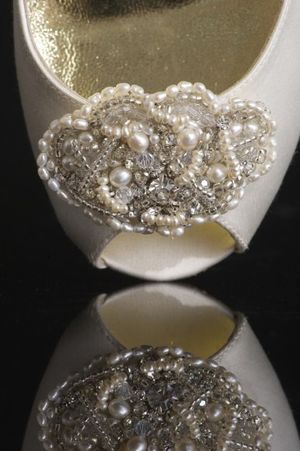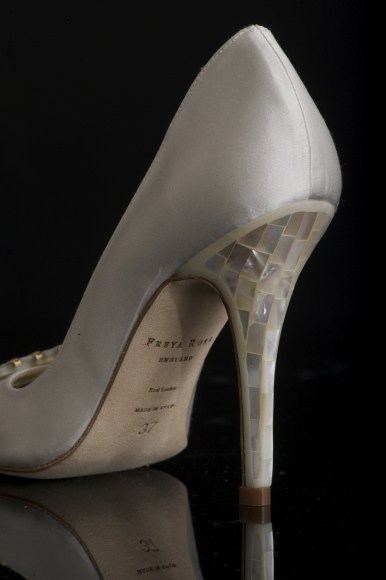 The Freya Rose Mother of pearl collection beautifully compliments bridal and special occasion attire. Using mother of pearl shell trims and our signature heels with hand mosaic mother of pearl. The shell also compliments any colour if shoes are to be dyed. The shoe below is called peace and costs £275.  The stunning Mother of Pearl heel on this shoe can be seen above right
Freya tells me she is inspired by all manner of things when
designing, but in particular, music, nature, travelling and period
costume ~ and Roger Vivier is her muse.  She
also describes the big bridal shoe trends for 2010/22 as 'Art Deco
Bling' (I like that!) to 'English Heritage'…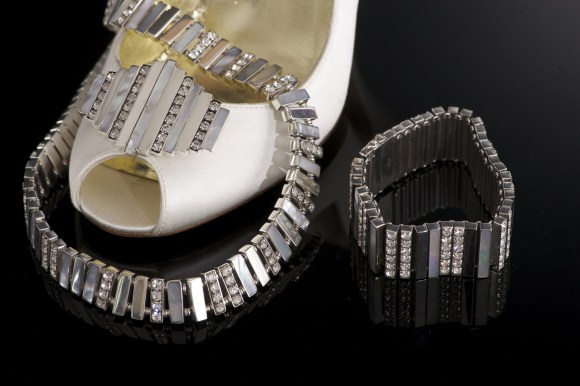 "Freya Rose clients can expect a highly personal and dedicated service. I tend to do all the sales appointments. I feel it is important to help the customer see beyond just what is in front of her. to get a feel of what her requirements are and create a pair of shoes she will treasure. weather they want something classic or we can sit a design the shoes together."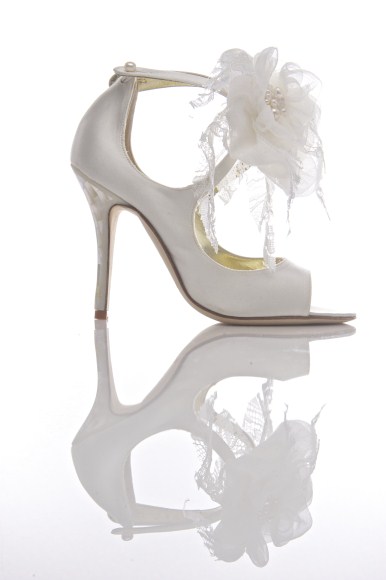 "We have been friends with Magpie Vintage for a few years now and have always talked about a collaboration. We have developed the Cinderella slipper for Browns Bride and also do shoes with embellishment that match a range of there Jewellery…"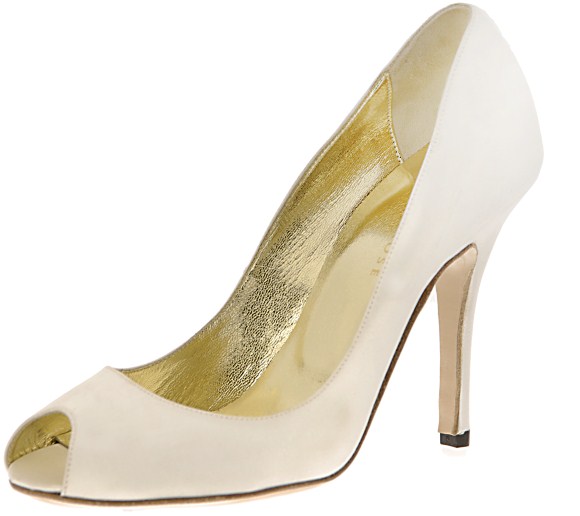 Freya
Rose can currently be purchased from these stockists but Freya advises me it is usually best to call her head office and tell them what you are looking for,  so that you can be advised to the nearest stockist.  For further information, please visit the Freya Rose website, email [email protected] or telephone 0044 (0) 2072886311.  You can also visit Freya Rose at the Designer Wedding Show this October and February 2011.
In the meantime, I'll just go find the twinkliest sparkliest pair of flats that I find 🙂
♥