Submission Guidelines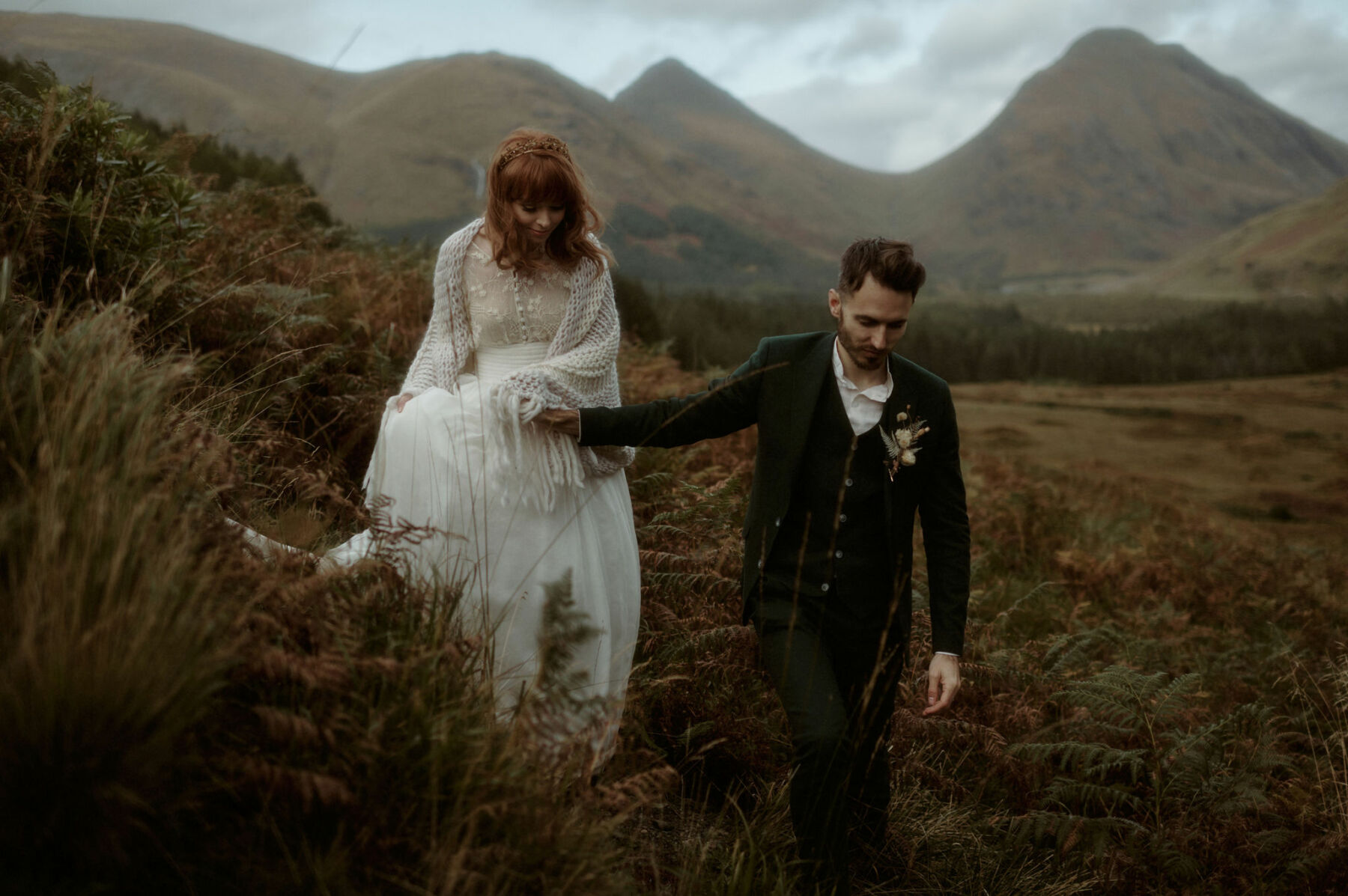 We consider it an absolute privilege to be able to share a couple's wedding with our community. We take great care to curate our real wedding features in a way that shares a beautiful and meaningful story with our readers.
We are also deeply passionate about supporting and elevating talent within the British wedding community and love to share high quality editorials, photoshoots and campaigns.
1. What Are We Looking For?
We prefer to publish content that has been produced within the past 12 months and all content submitted must be produced by a professional wedding photographer and/or wedding videographer.
We like to publish real weddings and editorials that tell a unique story through emotive visuals. This doesn't mean we're always looking for decor and detail – we're actually more interested in images that capture human connection, joy and love than that. We welcome the tiniest most intimate of elopements alongside the most opulent and luxurious weddings.
We love images that showcase how a couple have injected their personality into their wedding day; decor, detail, fashion, chosen ceremony readings, detail and decisions during planning that express their love for one another.
We seek a sense of passion in the submission too – we want for a story to long to be told, for celebration and joy to want to be shared with others.
Toby Howe Photography
2. When it Comes to Editorials and Photoshoots, We Only Support Our Recommended Venues & Suppliers
We took the decision in 2021 to only accept editorial and photoshoot submissions, if they support our recommended suppliers and venues.
We ask that in the very least, the individual responsible for the concept and design of editorials submitted for publication, is a member of our directory.
If you are not a member of our directory, we welcome you to apply:
Suppliers: apply to join our directory here.
Venues: apply to join our directory here.
Contact us via this page to request a copy of our media pack.
3. Diversity, Inclusivity & Representation
Love My Dress welcomes submissions from all communities. We are trying our best to become a more diverse and inclusive platform and are actively seeking submissions that represent the Black, Asian and Ethnic Minority communities, as well as the LGBTQIA+ and disabled (visible or non visible) communities.
We also actively seek representation of mature couples and as many different body types as possible.
4. How To Submit + How Long Will It Take To Publish?
Please submit up to 25 low-res images via straight-forward email attachment to

[email protected]

. Please include the following basic information in this email: date and location of submission, and if a real wedding, the couple's names, the designer of the dress if a dress was worn and a little about the couple's day. Please share as much as you like!  Please only send these details via email attachment. Please do not send these details via a Zip file or image transfer service like Dropbox or Wetransfer. Please begin your email subject line with the word 'Submission'.
We will let you know if your submission has been accepted or declined via email – currently, you can expect to hear back from us within 5 working days.
Images must contain no visible watermark or borders.
Once received, submissions usually take on average between 4 and 6 weeks to be published – though this is subject to some variation.
Elisabetta Marzetti
5. Exclusivity Policy
We kindly ask that you copy and paste the information in this section to the team of suppliers involved in the wedding/editorial. Our exclusivity policy exists to help ensure the best impact in reach and visibility when we share your content on social media. It also helps to protect the unique appeal of Love My Dress.
Please note that in accepting these submission guidelines, you must agree not to share this specific content on any other blog, website, directory, digital platform or social media channels, including Instagram, Facebook, Twitter, TikTok and Pinterest, before they are published on Love My Dress.
Once your content has been published on Love My Dress and our related social media channels, we prefer it not to be published on any other blog, website, directory or digital platform. If you do intend on seeking additional publication, we kindly ask that a period of 6 months passes from the date of publication on Love My Dress first.
We will always publish content on our social media channels/Instagram etc, on the same day that we publish the content on our website at lovemydress.net. We ask that on this day and in the 24 hour period that follows, you refrain from uploading original imagery to your Instagram grid, stories, reels etc. During this initial 24 hour period, we instead encourage you to re-share any content we upload to the @lovemydress Instagram channel instead – this helps to avoid a scenario where multiple accounts are all uploading images from the same event. After this 24 hour period, we kindly ask that when sharing content to your own social media/Instagram accounts, that you kindly tag @lovemydress and mention that the full set of images are available for viewing on Love My Dress.
Thank you so much for your understanding.
If you have any questions at all about our exclusivity policy, please email [email protected].
Exclusivity Policy last updated on 22 April 2022.