Afternoon everyone :)  So today I'm feeling in the mood for a little
DIY
– this morning I featured a Bride who collected separate pieces of fabric over the years and used them to
make her own wedding dress?
How clever and so inspiring!
I live with a
designer/dressmaker
and am surrounded by dressmaking tools and materials upstairs that one day, I would love to get to know how to use properly. Wouldn't it be lovely to step out in a lovely Summer frock that you had actually made yourself? A few of my friends make their own clothes and I'm always so enviable.
Today,
Love My Dress
reader
Brianna Davis
contributes a guest post where she shares her
top 15 dressmaking blogs
.  Use this list as a resource to help you find inspiration for dressmaking in general or to gather information to share with your own dressmaker – be this for your wedding dress, a special occasion dress or simply your first foray into creating a dress yourself of having one made for you.
Over to you Brianna…
There's nothing like whipping up your very own dress. It gives a whole new spin to the age old question,"Who are you wearing?".
For those who are just starting to hone their dressmaking skills, these blogs serve as a great starting point to teach you all about the art of measurements and how to choose fabric that will make your designs come to life.
Love My Dress Wedding Blog – Image Source, Sense & Sensibility Patterns Blog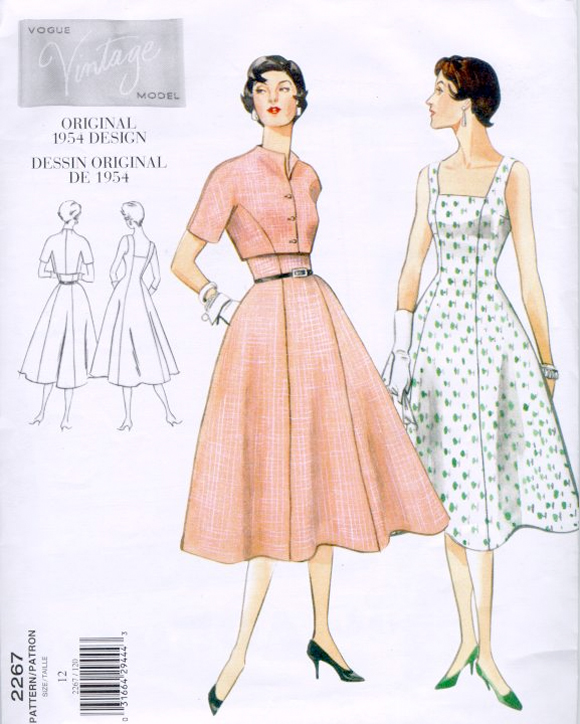 1. Patchwork Underground This quirky blog is packed with patterns, but we love it because it talks about different threads and fabrics. Things like these are essential for the knowledgeable dressmaker.
2. Adventures in Dressmaking This blogger is all about retro and vintage-inspired dressmaking. If you're looking for classic sheath dresses, this is the blog for you. These simple patterns are ideal for those who are just starting their own adventures in dressmaking.
3. A Dress a Day This blog focuses on vintage dress patterns. If you're thinking that means an array of shift dresses, think again! Remember all of the fabulous dresses worn by Lucille Ball? You can get the same look from the dress patterns at this site.
4. Fashion Era – Fashion Dressmaking Learn the history of dressmaking from this fashion site. It goes into dressmaking patterns from the '50s and why certain silhouettes and fabrics were so popular.
5. Vintage Sewing Starting out with vintage dressmaking patterns is the way to go because the styles are usually simple and sleek. This means you don't end up wasting fabric on guesswork. This site shows you the art of tailoring and offers some info on millinery too.
6. Free Needle This is the ultimate online directory for finding everything you need when dressmaking. You'll find patterns galore at this site. There are even dress patterns for little girls. If you want go beyond dressmaking there are patterns for other items too like aprons and curtains.
7. Dressmakers Dummy This blog is a must-read for those just starting out with the dressmaking ventures. It's imperative to understand the feminine form before you start making dresses and this site explains the intricacies of measurements and getting a stellar fit for your dresses every time.
8. The Magic Square Foundation This blog focuses on sewing of every type and has a substantial section over dressmaking that will benefit those in-the-know as well as beginners. It also delves into the details of a dress and how to make them count.
Love My Dress Wedding Blog – Image Source, Stitches & Loops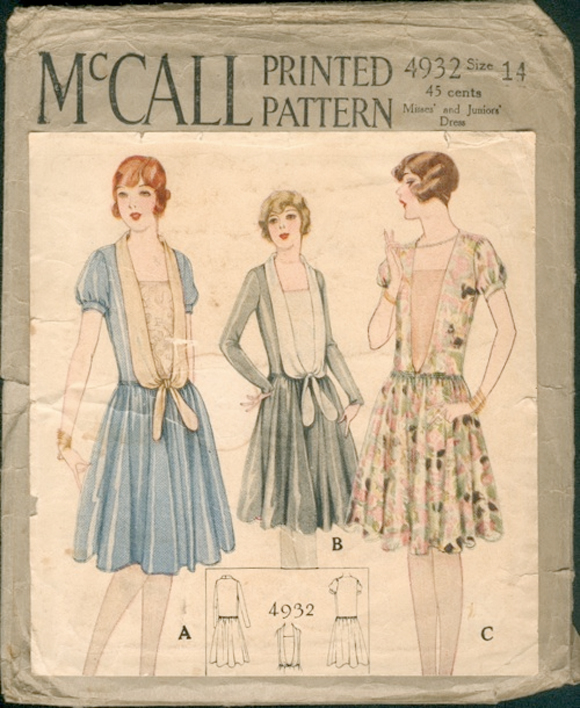 9. The Sewing Divas This blogger loves fashion and shares historical info with readers. She talks about the best pins for draping and basic information such as how to stitch a hemline with ease. This blogger has been going at it for years, so be sure to check out the archives for loads of dressmaking content.
10. Sew Mama Sew This blog focuses on sewing items for the little ones. If you're a parent who wants to make their own items for the kids, consider this blog your new BFF. There are patterns for little girls' dresses as well as bibs and drawstring bags.
11. Gigi Sews This sewing blog is for those who are more advanced because Gigi isn't one to toy around with a simple sheath pattern. There are more complex dress projects at this site, as well as coats and thorough explanations on creating collars and sleeves.
12. Sewing Fanatic Diary This seamstress sews a little bit of everything, making this a hot spot for those who want to take their dressmaking skills to the next level. There are cardigans, various skirts and plenty of dresses for the seasoned seamstress to choose from.
13. A Little Sewing This blog is fabulous for the advanced seamstresses out there. It discusses more complex dress patterns such as vintage Guy Laroche pieces. You also get the scoop on big dressmaking conferences for those who want to meet and greet with others interested in the subject.
14. Sharon News At a tender age, this blogger was introduced to sewing and has been hooked ever since. She walks you through creating everything from kid's clothes to dresses for Barbies, plus adult goods too. Learn draping, how to measure and what shapes work best for different body shapes.
15. The Stitchery This seamstress is practically a professional and has plenty of patterns and sewing tips to share with readers. There's also patterns for vests, blouses and pants for those who master dressmaking and want to round out the rest of their wardrobe.
Get the 101 on dressmaking from these bloggers who know their way around a sewing machine. For those who have more experience, these dressmaking blogs can show you how to ad the extras onto a dress that will take it from beginner's piece to something folks may want to buy from you.
♥   ♥   ♥
Thanks to Brianna Davis for producing this feature for the Love My Dress Wedding Blog.
I'd just like to add to this list the websites of a few of the amazing dressmakers that I know about – go check them out if you are after something beautifully cut, impecabbly produced and with the perfect fit ever:-
You can read more articles in relation to dressmaking and dressmakers here.
Are there any brave and adventurous souls out there who might be thinking of creating their own wedding or special occasion dress?
Do you know of any more resources that you'd like to share?
Much love,
Annabel xXx
♥