"I met a lady in the meads, Full beautiful—a faery's child, Her hair was long, her foot was light, And her eyes were wild." – La Belle Dame Sans Merci, John Keats.
"The bluebell wood is an extremely hazardous place to be – a place of faerie-woven spells and enchantments"
Faeries (an illustrated examination of the myths & legends of Faeries), Brain Froud & Alan Lee.
Regular's to Love My Dress will know I'm a HUGE fan of U.S. bridal wear designer, Claire Pettibone, who I recently interviewed for Love My Dress.  Claire Pettibone designs some of the most enchanting and ethereal style bridal gowns that would appeal very much so to those Brides looking for something non-traditional, with a really Summery feel – the kind of dress that would work beautifully for an outdoor celebration.
It's like a double treat for me looking at these heavenly photographs, not only do they showcase Claire Pettibone's designs in all their natural beauty, these images were crafted by one of my favourite London Wedding Photographers, Sarah Gawler – whose work I have already featured on Love My Dress, and am looking forward to featuring more regularly.
I asked Sarah more about this photoshoot…
"Claire Pettibone's dresses have always captured my imagination. They are soft, light and ethereal often inspired by nature with unusual laces, romantic flowers, embroidered embellishments and pretty jewels. To me, her gowns bring to mind the stuff of British folklore; Victorian faery paintings, Shakespeare, John Keats, Lord Alfred Tennyson and I wanted to somehow capture this in a shoot."
Love My Dress Wedding Blog – Photography Copyright (c) 2011, Sarah Gawler

"I met model, Lily, a year or so ago through a mutual friend. I was struck by her faerie-like features and tumbling auburn hair so was thrilled to have her model for the project. Adjhani Barton did a great job in keeping her hair and makeup simple, natural and luminous.
LK Lily created floral pieces on site in order to incorporate pieces of flora she had gathered from the woodland floor. She sourced orchids with spotty toadstool patterns, created a beautiful mushroom laced hair garland and an enchanted woodland swing.
The jewellery was sourced from Rachel Helen Design's collection, The Juniper Tree Collection, "recycles forgotten treasures of broken and unloved jewellery, inspired by a love of nature and the dark side of fairy tales".
Special thanks to John and Susan for letting us loose on your enchanted land…"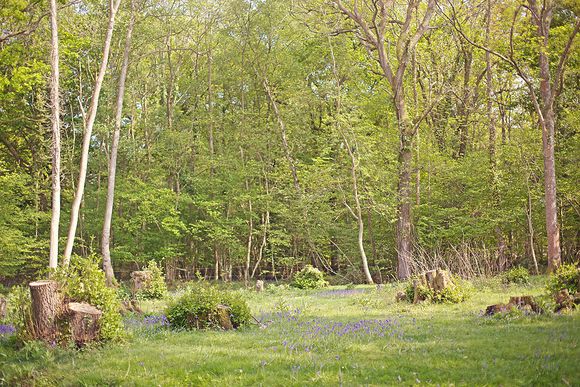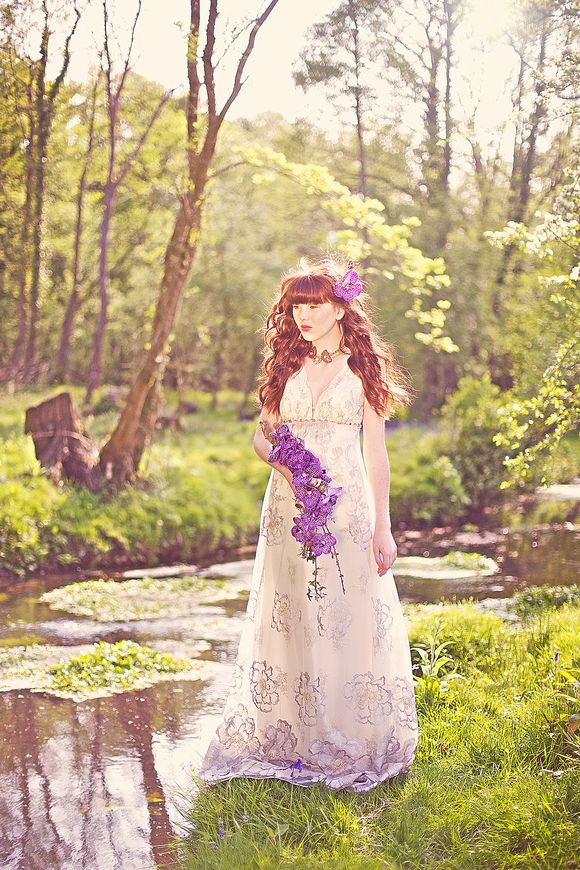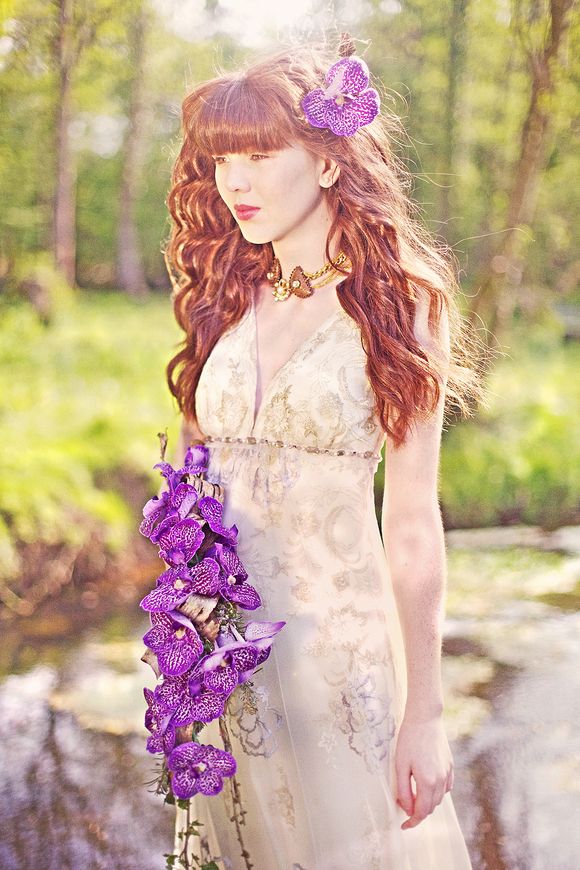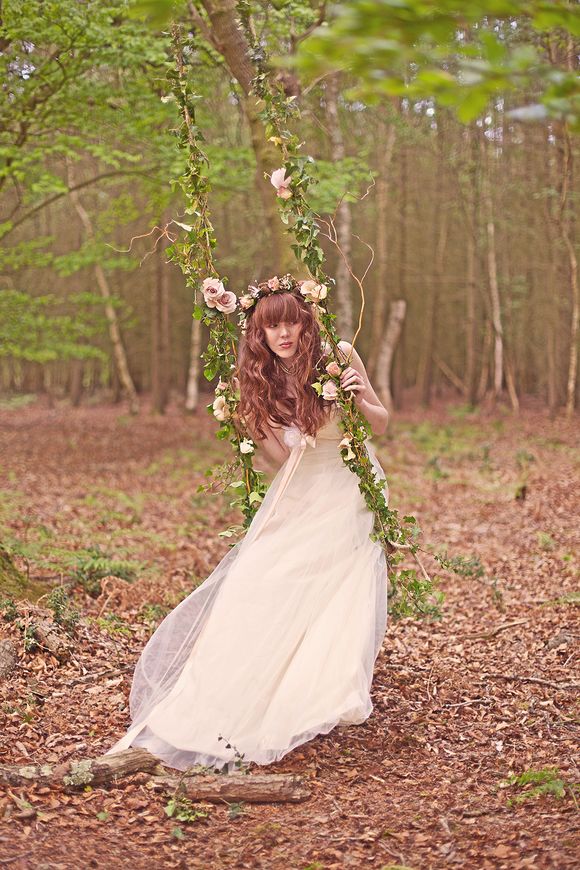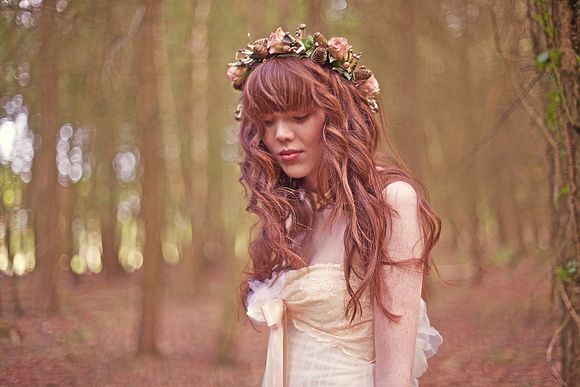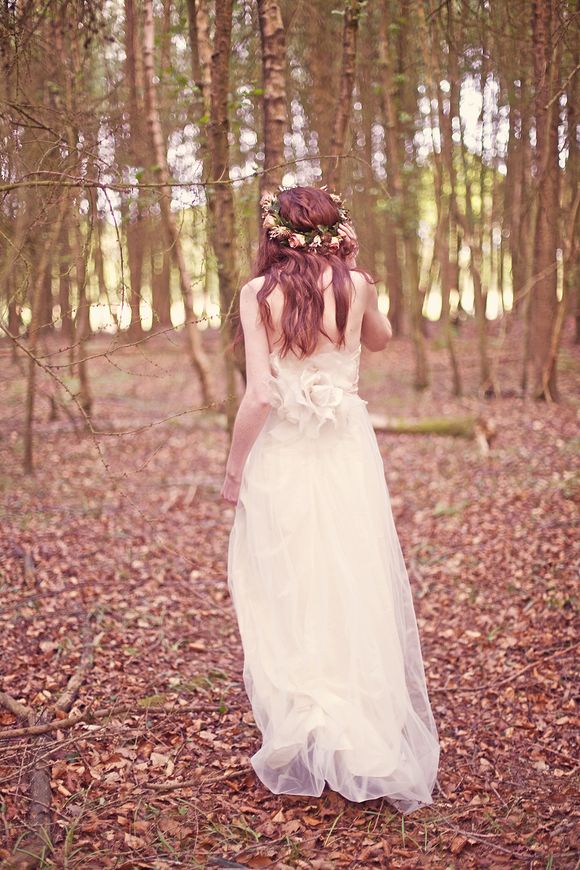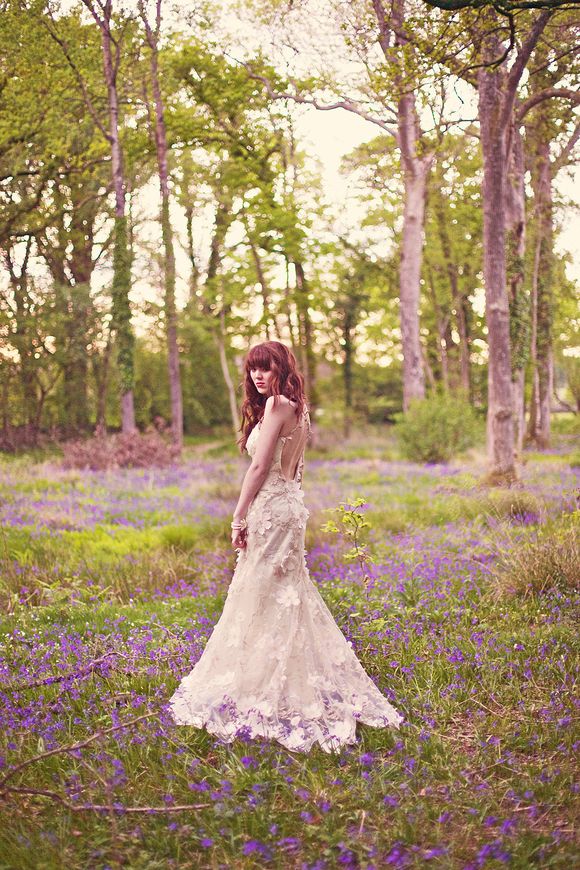 Credits
Location: Private Woodland in The New Forest
Model: Lily Parfett
Hair & Makeup: Adjhani Barton
Flowers: LK Lily
Jewellry: Rachel Helen's Juniper Tree Collection
Luna, Larissa & Flora gowns by Claire Pettibone all supplied by Blackburn Bridal
♥   ♥    ♥  
Thank you so much Sarah for sharing these gorgeous photographs with Love My Dress.
You can see more from Claire Pettibone on this blog here and more from Photographer Sarah Gawler here on Love My Dress here.
And if woodlands weddings are your idea of perfection, go here.
Are any of my readers a Claire Pettibone bride? I'd love to hear from you 🙂
Much love,
Annabel xXx
♥