Sometimes I'll receive a submission that simply sets my inbox on fire. This, is one of those weddings way, way up up there in the 'my very very very favourite of 2011' echelons. And here's why; A lovely happy smiley bride, an adoring looking Groom, beautiful bursts of colour, two cultures coming together, vintage inspiration, faux fur, lots of happiness, and golden elephant and a horse decorated in jewels. I am in love with Photographer Anna Hardy for sending these photographs in to share with you all today.
Jodie and Sachin had a huge wonderful cultural extravaganza of a wedding, starting off with a ceremony at the Reception office, nearby to Edgbaston Cricket Ground, Birmingham, on 16 April.  For the reception, Jodie, who loved visiting Love My Dress prior to her wedding, wore a dress from Coast, followed by a saree from Mona Vora Bridal Couture in London for the Indian ceremony, and then a quick change in the evening into a glamorous red gown, courtesy of Kiran's in Handworth.  What a lucky Bride!
"We wanted a wedding that embraced both of our cultures. We went for a Hindu ceremony, but had lots of things that were western as well. It was amazing to see al the people we love sharing so many new and wonderful things. I love colour, so it was fantastic to be able to have lots of bright bold colours…"
Love My Dress Wedding Blog – Photography Copyright (c) 2011, Anna Hardy
"The morning was about things and people we like, and it had an informal feel. I love lace and vintage inspired clothing, so this dress was perfect. I had an extra petticoat made to make it stand out and totally loved the glamour of the feathered bolero…"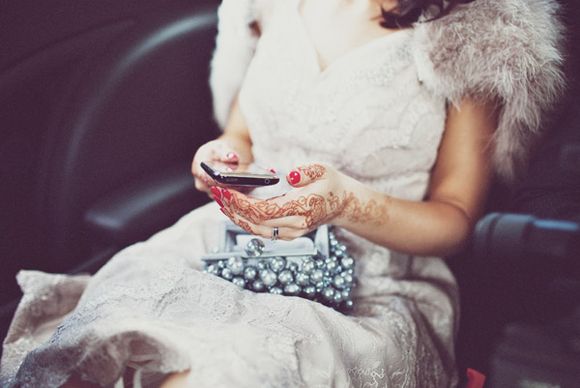 "Finding a saree was a nightmare! Not being Indian, I didn't really know what I wanted. When I went looking with my sister in laws (who I couldn't have done without) all I seemed to affirm was things I didn't like. After scouring through endless magazines I knew I wanted the traditional colours of red and green and I wanted traditional embroidery rather than loads of glitz. When I went to Mona Vora she was amazing. She helped design something to my specification and the finished result was just stunning and beautiful to wear…"
"I wore simple vintage style earrings for the registry office.  My Indian Gold was a present from my father in law and is very precious to me.  My beautiful bangles were hand selected and chosen to match my saree from Bee's Accessories, London…"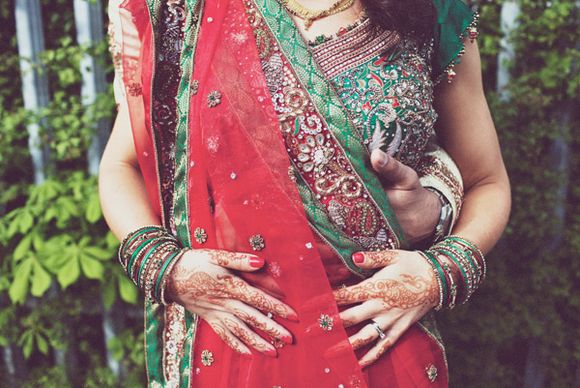 "I was so lucky to have an evening outfit too! It's only because sarees are so hard to dance in. I saw the dress at Kiran's in Handsworth and fell in love with the colour, the beading and shape instantly. When I actually tried on my version of the dress, it fitted like a glove and was just beautiful. I am looking for the perfect occasion where I get to wear it again!"

"Sachin and I met at work. He was really shy so I had to do most of the chasing. We had a total whirlwind romance and after we had dated for a year, he proposed to me at a little secluded temple at Angkor Wat in Cambodia. There was no-one else there and it was an amazing moment. He didn't buy me a ring as he thinks I am too fussy and wanted me to select my own, but he did buy me a totally gawdy huge leopard print heart ring… and a stunning Vivienne Westwood bracelet to curb any disappointment. Of course I wouldn't have been, as the man of my dreams had just asked me to marry him!"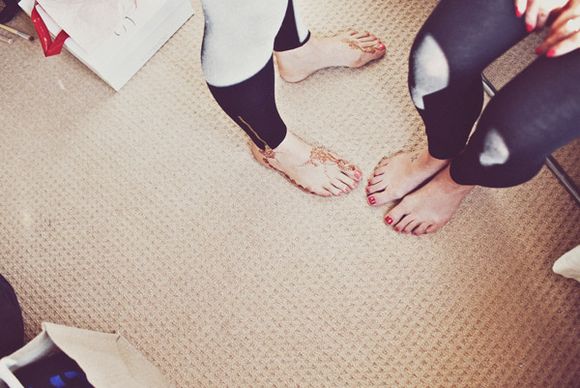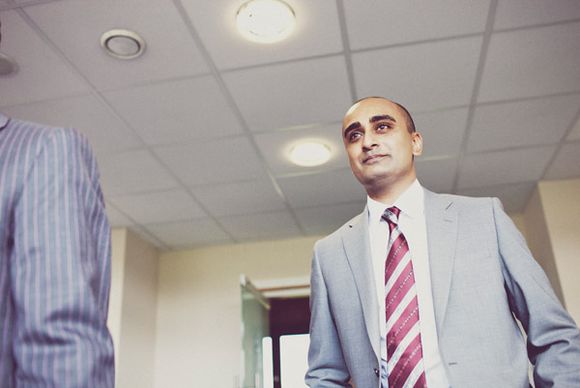 "I had some red fresh flowers for the registry which tied in with our colours for the day.  I used a private florist called Julie Vanes who created my hand tied bouquet of red roses and cala lilies. I wanted red as it is such a vibrant colour and it tied in with the red theme of our Indian wedding. Roses and cala lilies are two of my favourite flowers and they complimented each other beautifully…."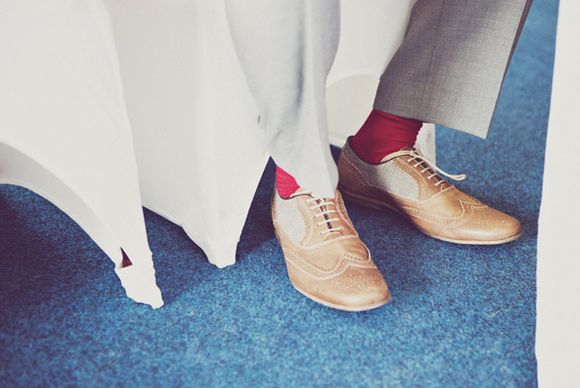 "We wanted to have a small, intimate civil ceremony in the morning, followed by a large and lavish Indian celebration in the afternoon. Edgbaston was the perfect choice. Both of our families were bowled over (pardon the pun!) as we exchanged vows overlooking the awesome cricket pitch on a gloriously sunny Spring day. The afternoon's festivities took place in their hugely spectacular Jaguar Club. With it's dramatic lighting, it was perfect for such an explosion of colour and an evening of dancing and celebrating…"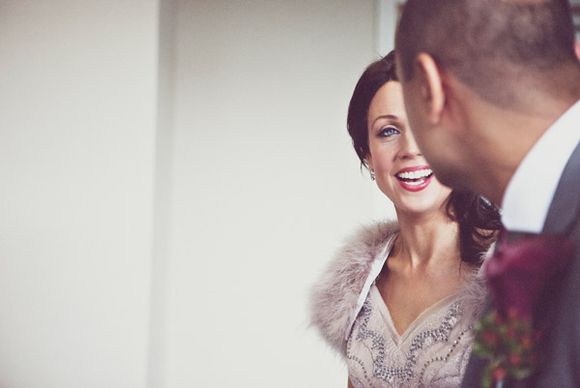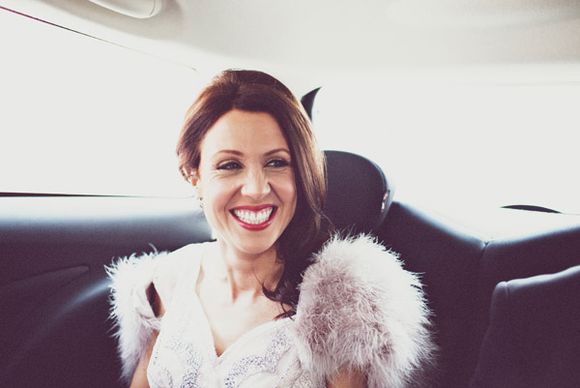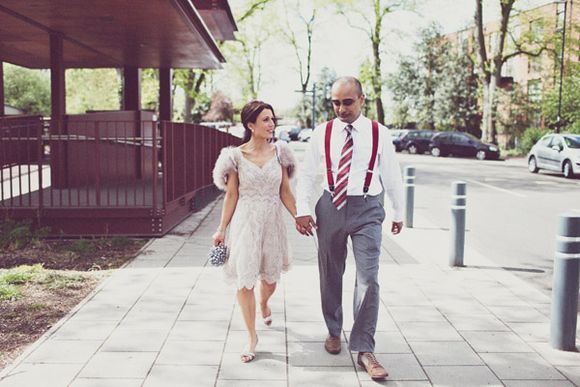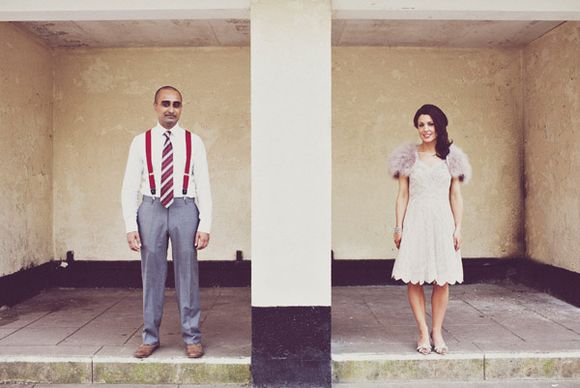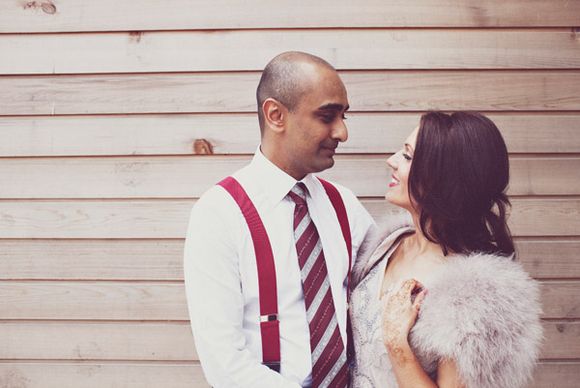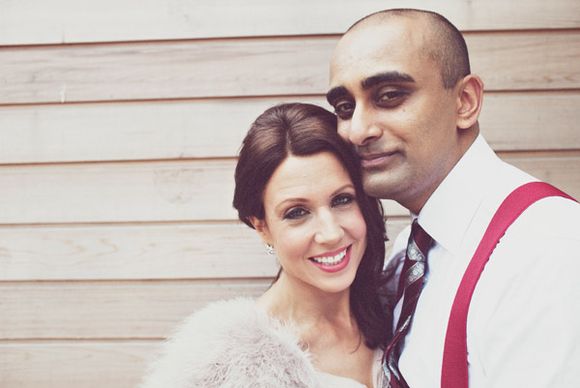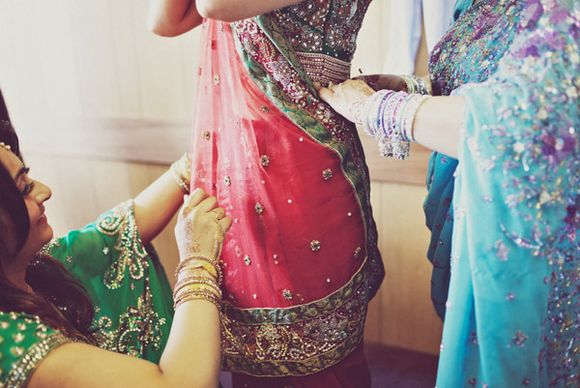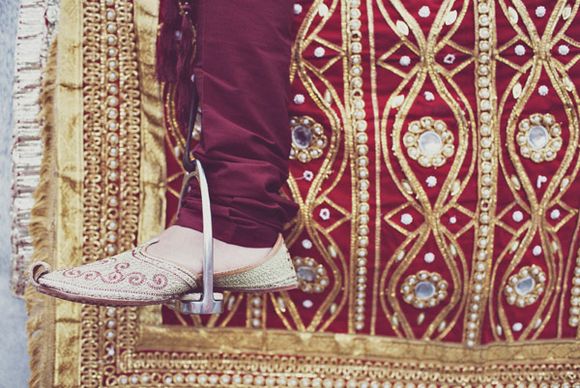 Sachin arrived for the Indian ceremony the traditional way – on a beautiful white horse…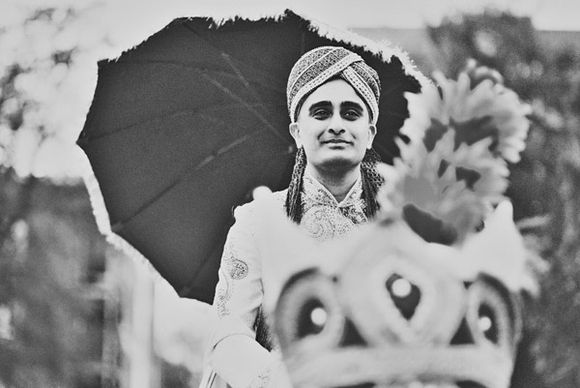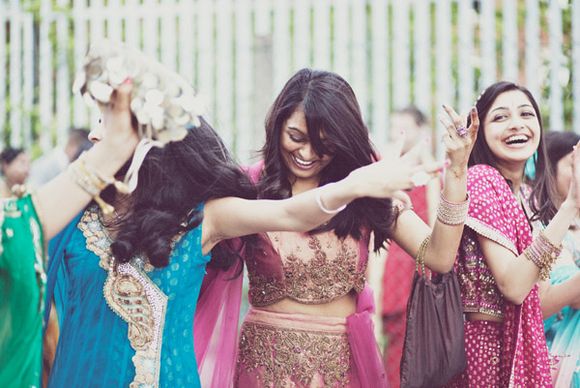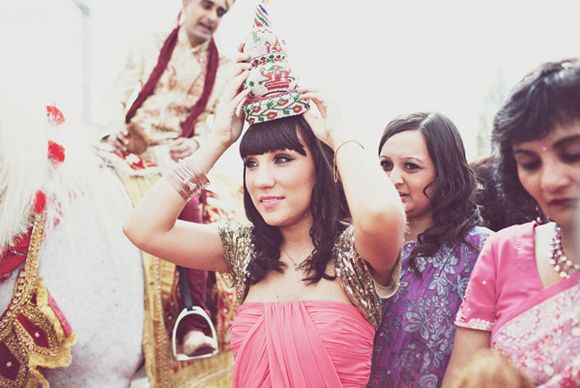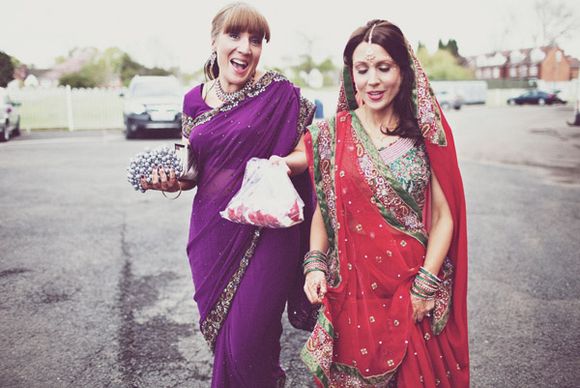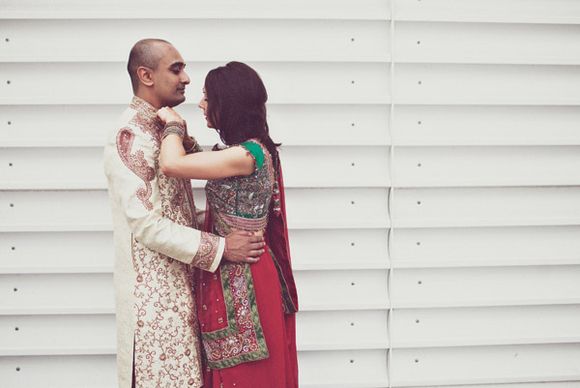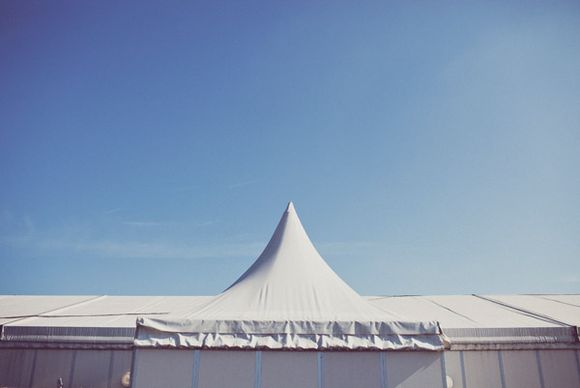 "The cakes were a mission as most people said no to 300 cupcakes! I used a lady called Kerry Christie at Cupcakes Forever in Walsall. She was amazing. The cupcakes were in the dramatic colours of red, purple and gold and when they were displayed all together they looked truly amazing. They also tasted out of this world…."
"The venue itself came with a dramatic star cloth ceiling. We had a traditional gold mandap and décor from Lakhani Group in Leicester. They provided the aisle of wooden Ganesh statues and red chiffon. All the chairs were covered to match and they created the top table floral garland and cala lily centre displays on each of the tables…."
"Our first dance was to 'No Sound but the Wind' by the Editors. We both love the Editors and have seen them live a few times. This song is special to us because it was one of the first pieces of music that we both actually like (we have quite different taste).  The words are about being with the one you love for all eternity…."
 Words of Wedded Wisdom…
"Mmmm – I was lucky as my husband was the most amazingly organised wedding planner. So – find yourself a man who likes organising all the finer details (!), and don't get too stressed. Go with what you want to do and make sure that you enjoy every minute."
Like I said, where to even start really?  I'll try be thanking the incredible Photographer Anna Hardy for so generously sharing her work…

"Anna Hardy, our Photographer, was totally amazing!  It was like having a close friend photograph you! Anna has captured every single amazing moment of our day and we both cherish the photographs so much. I actually look at them every day, because of all the finer details that are not just a memory, but I can see in her wonderful artwork. Neither of us are photogenic, but Anna's unobtrusive and relaxed style made us both feel a million dollars."
You can see more weddings from Anna Hardy and indeed more beautiful red and Indian weddings on Love My Dress too.
Are any of my readers planning an Indian wedding and hoping to be able to wear both traditional Indian as well as a more contemporary, or perhaps vintage/vintage inspired wedding dress?  What do you think of this beautiful set of photographs? I'd to hear your thoughts…
I'm just off to peruse the whole wedding all over again.  For about the one hundred and tenth time today 🙂
Much love all,
Annabel xXx
♥
Photographer – Anna Hardy
Venue – Edgbaston Cricket Ground
Brides dress – Coast {Registry Office} + Saree from Mona Vora Bridal Couture in London + evening dress from Kiran's in Handworth
Brides shoes – Dune
Grooms – suit from Jaeger {Registry Office} + Sherwani from Julien Trivedi in Leicester + Paul Smith tie & Vivienne Westwood cufflinks
Bridesmaids – River Island {reception} Saree was from Indi Kal in Leicester.
Cake – Cupcakes Forever in Walsall
Flowers – Julie Vanes
Catering Company – Chana Catering in West Bromwich
Entertainment – Ace Sounds and live music from 'Beth and the Cousins'