It always thrills me when I receive a submission from one of my top favourite Photographers, but especially so when I see that he has had the opportunity of working alongside a dream team of suppliers to make one couple's wedding day just perfect.
Anyone who followed Love My Dress through 2011 will probably know I have rather a crush on the talents of Ed Peers, whose photography I simply adore.  I had the real pleasure of meeting Ed last Summer when he attending a big fancy networking event that I organised, and he is just so incredibly down to earth and charming – a personality to perfectly match his outstanding photography.  This is the first Ed Peers wedding I have featured in 2012, and hopefully, it will be the first of many…
Love My Dress Wedding Blog – Photography Copyright (c) 2011, Ed Peers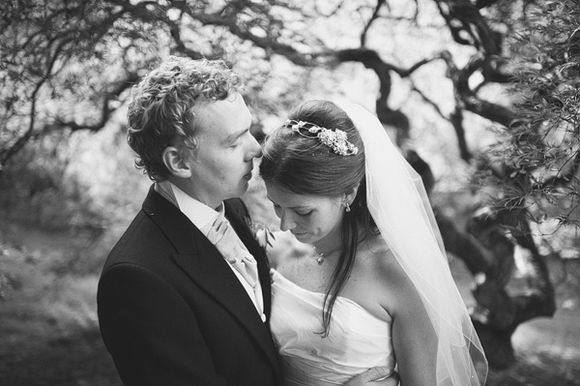 Sarah & Richard tied the knot on 3rd September 2011 at St. Mary's Church, followed by a reception in The Long Hall at Ramster in Chiddingfold, Surrey.  Sarah wore the Espera dress by Cymbeline – a purchase from the renowned Miss Bush Bridalwear of Ripely in Surrey…
"I fell in love with my dress from the moment I saw it.  I loved that, in that it was corseted and ivory, it was quite traditional, but also that it was really unusual due to the skirt being all tulle and, best of all, that in the evening the dress becomes shorter for party time and showing off my Gina shoes!
My wedding veil was also provided by Miss Bush Bridalwear – it was custom made to be the length of my dress as far down as the dropped waistline and had crystals scattered over it.  It was two-tier, so that I could wear it over my face in the church.  I loved it so much that I wore it all day and night…"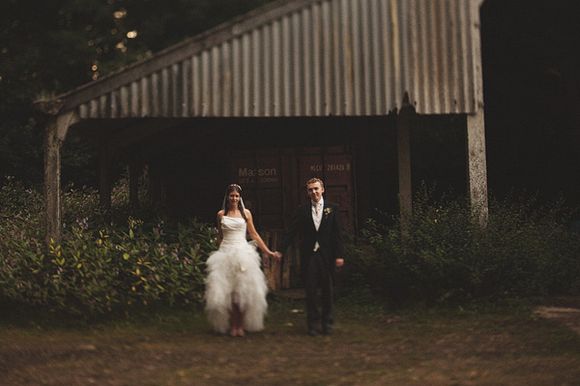 "Our florist was Clare Goddard from Bloom Ripley.  For our flowers we chose a mixture of Amnesia, Hypnose & Memory Lane roses, freesia,  lisianthus, eucalyptus, guilder rose, lavender and rosemary.  We wanted an antique, old fashioned, countryside feel to the flowers so we didn't go for anything heavily structured.  The lavender and rosemary were to add a nice, calming scent…"

"My shoes were Gina shoes, a pale cappuccino colour with AB Swarovski crystals all over them. I also bought a bargain display pair from Miss Bush to wear whilst out in the countryside for our couples photos – as Ed does love a good field/forest and I didn't want to ruin the Ginaa's…"
"The Bridesmaids dresses were a dusky pink silk dress from Mango and chose their own shoes…"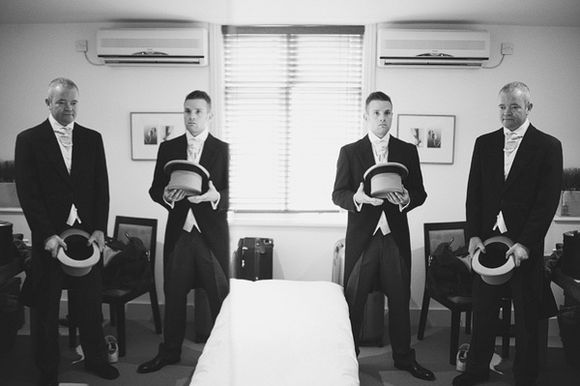 "I wore a headpiece by Polly Edwards.  My necklace, earrings and bracelet were all from Swarovski. The bracelet was a gift on the morning of our wedding from my husband to be, snuck in by my maid of honour and opened at about 6am when we had finally given up on trying to get back to sleep – such a lovely surprise.  Aside from my engagement ring, I wore as my "something old" an antique opal ring given to me by my grandmother for my 18th birthday…"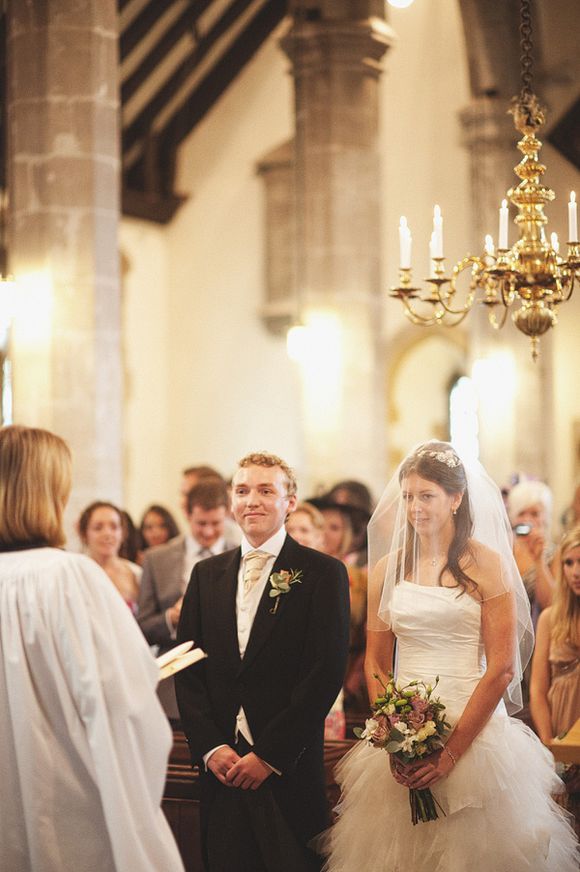 "Rick and I met at university at Nottingham, we were good friends for 4 years before finally, when I had just finished my finals, we started to date – just in time for me to be heading back to Surrey and Rick back up to the Peak District. We both really wanted it to work though so saw each other frequently and eventually Rick moved down here.  
We married in September; we have just got back from our honeymoon – which was meant to be an extended break of 4 weeks in Southeast Asia. Three and a half weeks in Rick fell extremely ill with severe pneumonia in both lungs and ended up in hospital in Thailand for 2 weeks, one of which was spent with him being in intensive care. We never thought our wedding vows would become so relevant and tested quite so early on in our married life, but "in sickness and in health" really did keep ringing in my mind as we waited there alone to see if he would get better and we could come home…"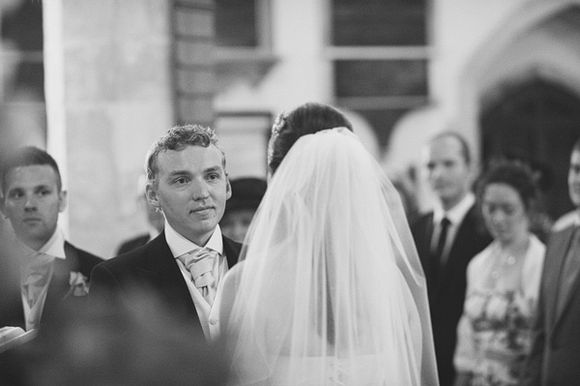 "Thankfully his treatment worked and we were able to get back to the UK just a week and a half later than planned.  It was a really testing time for us but we are so glad that he pulled through and that we have the rest of our married life to look forward to…"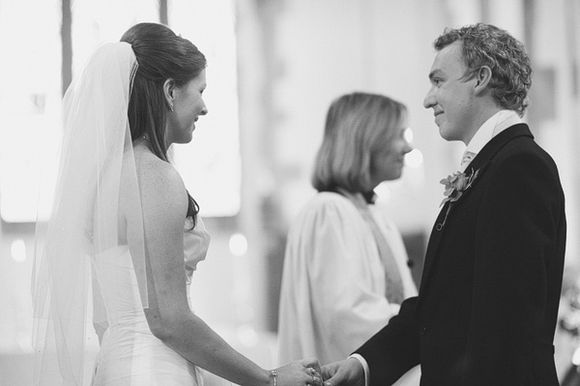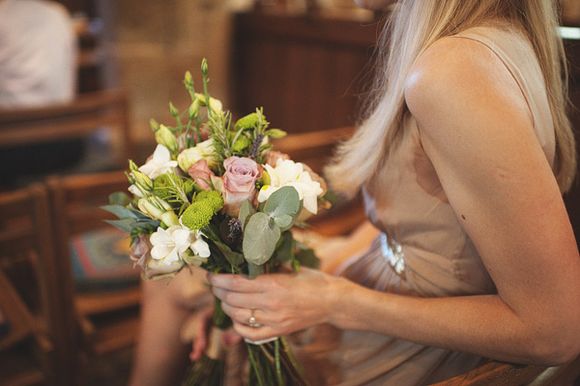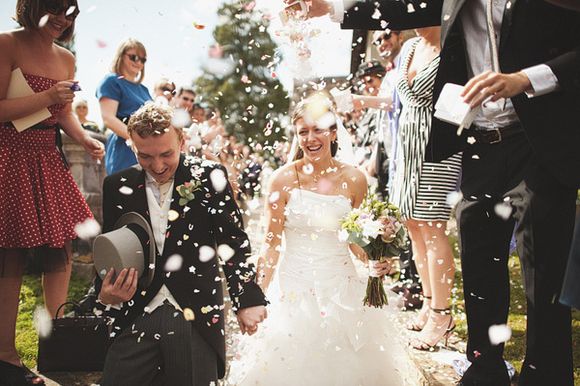 "We just went with what felt right to us. We fell in love with Chiddingfold – both the church and Ramster – and they are both really old and gorgeous buildings so we wanted to do things simply but in a pretty way to make the most of both venues…"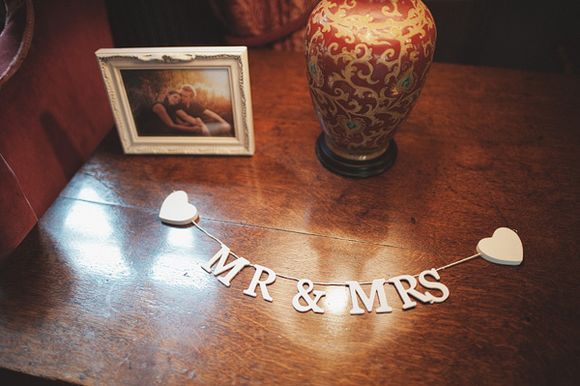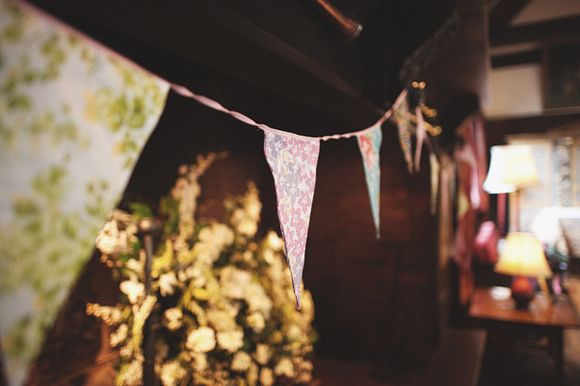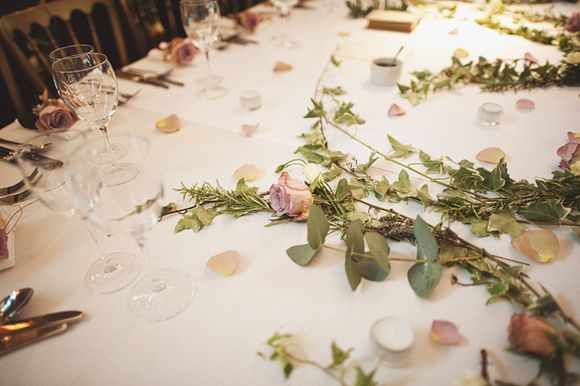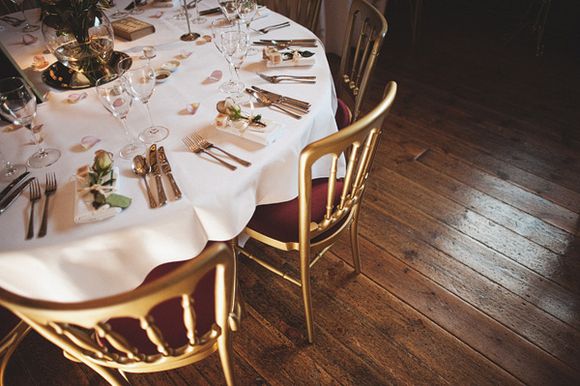 "Our cake was provided by May from Maisie Fantasie.  It was a 3 tier "raspberry ripple" Victoria sponge and was absolutely delicious. It was only lightly dusted with icing sugar and had roses scattered on and around it as we felt this was nice and simple and complemented the flowers nicely…"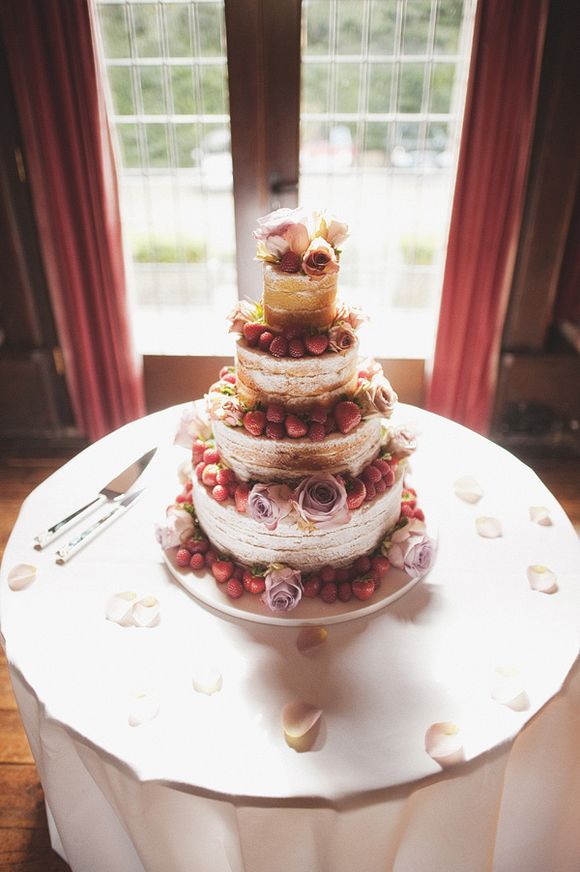 "In terms of venue decor, we brought a lot of photo frames from TK Maxx (bargain!) and put our favourite photos from our pre-wedding shoot with Ed in them and left them around the venue.
We made a board for all the escort cards, each with a personalised message inside, using an old mirror frame, ribbons and a huge copy of our favourite photo from our pre-wedding shoot.  We made all the escort cards, table numbers (each one named after a flower in my bouquet) and also the menus out of patterned card. 
We decorated a little box and placed one on each table to hold pens and luggage tags (with a wish attached) for people to write us a little note on and string up on some string that we placed across one of the alcoves.  Finaly, we bought different flavoured liqueurs from VomFass (Rose, Elderflower and Cassis) and set these up on a table outside as part of our champagne reception.  People were able to make up their own cocktails which were really fun…"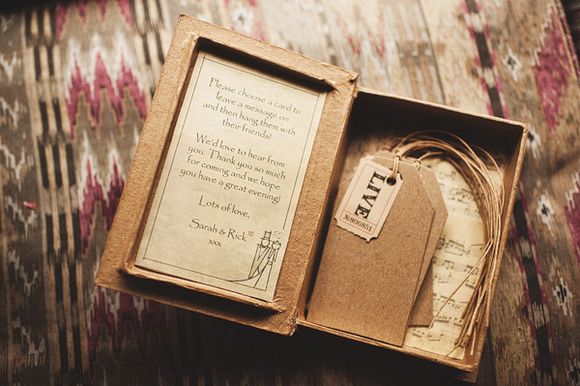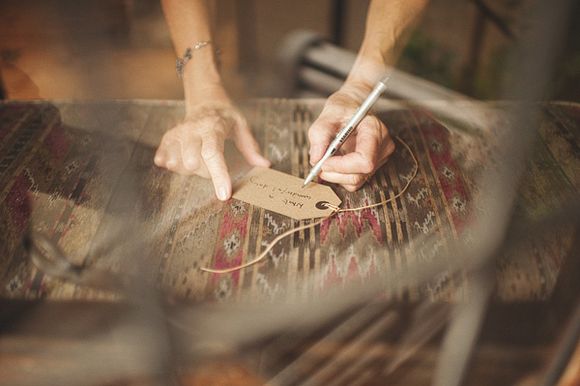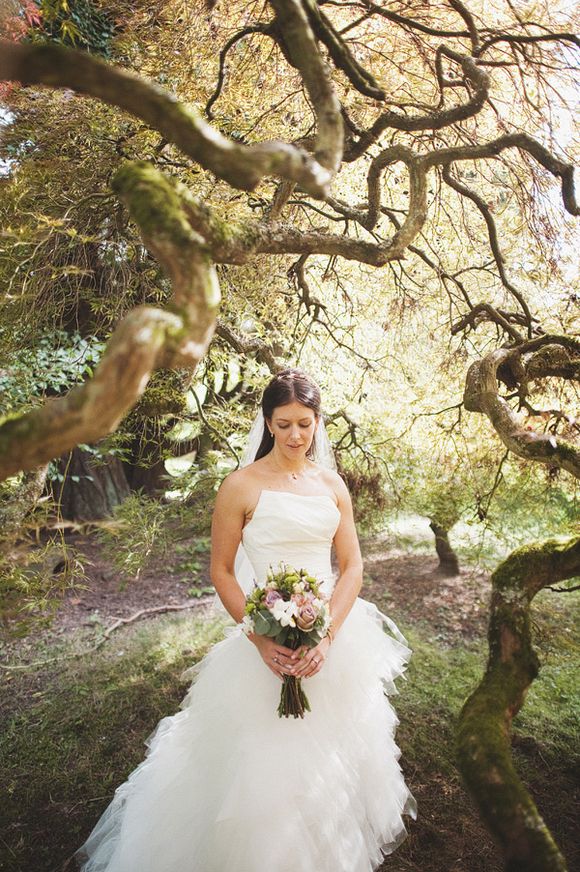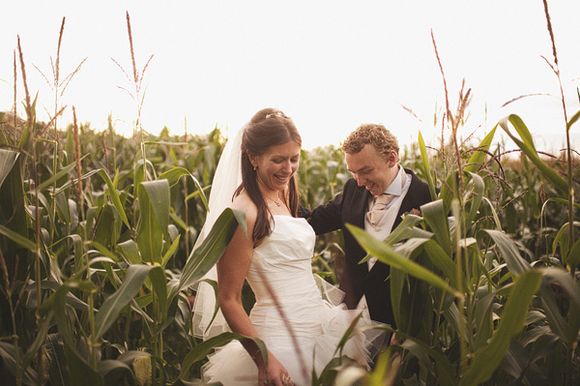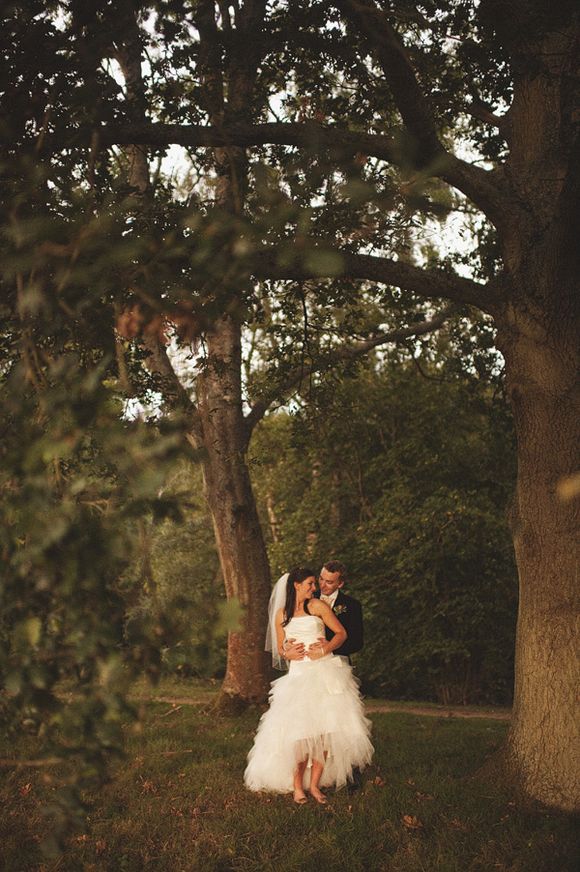 "Our fist dance track was Elbow's "One Day Like This".  They are our favourite band – Rick initially introduced them to me when we first started going out – they are from Manchester and he comes from up that way and he made me a playlist with Elbow songs on for when I used to travel up to see him.  When we first heard "One Day Like This" we both knew instantly (although not yet engaged) that this would be out wedding song.
For our final dance song we had The Courteeners "Take over the World" – a story about a boy from up in the Northwest and a girl from down south and how they fall in love…"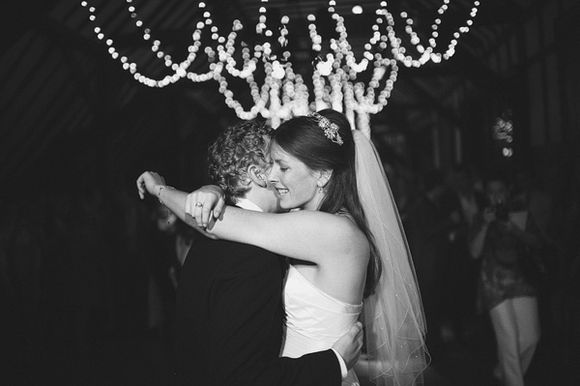 Words of Wedded Wisdom…
"Enjoy yourself! We made loads of elements of the wedding ourselves (save the dates, invitations, orders of service, menus, table numbers, escort cards, memory cards) and this was such a nice way to ensure that we spent a lot of time together in the run up to the wedding – but make sure you leave plenty of time to do this!
Everyone always says that the day itself goes really quickly – and it really does.  Make sure you find time to spend some quality time with your husband – going somewhere for couples photos was a really good way for us to do this…"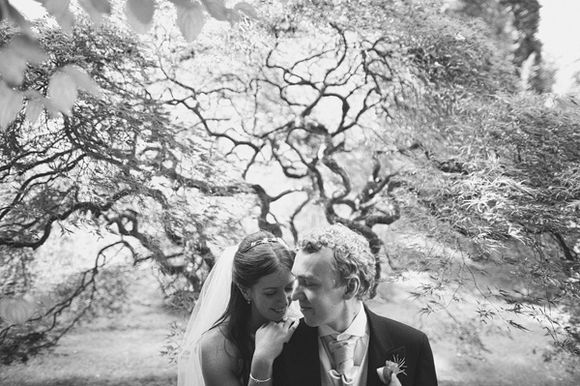 Isn't Ed Peers amazing? I love how he has captured the traditional aspects of this wedding and put a whole modern contemporary spin on things.  Congratulations Sarah and Richard!

"Our photographer was Ed Peers. He is quite simply amazing.  He was an absolute pleasure to have at our wedding, made me feel at ease throughout the whole process and took some fantastic photos that we could not have been happier with."
You can see more from the simply amazing Ed Peers here on Love My Dress.  And here are some other categories you might well fancy browsing through; Cymbeline and Miss Bush Bridal.
Are any of my lovely readers due to wear Cymbeline? Which design have you opted for and what drew you to this designer?
Much love all,
Annabel
♥
Photographer – Ed Peers
Venue – The Long Hall at Ramster in Chiddingfold, Surrey
Brides dress – Cymbeline via Miss Bush Bridal
Brides veil – Miss Bush Bridal
Brides shoes – Gina
Brides accessories – headpiece by Polly Edwards via Miss Bush Bridal
Grooms Suit – Harrington Hire, Guildford
Bridesmaids – Mango
Florist – Bloom Ripley
Cake – Maisie Fantasie
Catering Company – Jacaranda