Hi folks, I wanted to leave you with one last feature prior to kicking off with weekend content.
This shot was sent in by photographers Aston & Ainsworth Photography and provides some really pretty inspiration for hair, makeup and general wedding day styling.  Photographers Claire and Sharon of Aston & Ainsworth Photography tell us more below – enjoy my loves! 🙂
"When award winning make-up artist Chloe McCall posted on Facebook for a photographer to take part in a vintage styled bridal shoot we jumped at the chance. Mention the word 'vintage' and we can't help ourselves!  We had already worked with Chloe on a gorgeous summer wedding the previous year and loved the soft and natural tones of the bride's makeup that day.
We also knew Chloe had recently won Best Wedding Make-up Artist in the West Midlands in the 2012 Wedding Industry Awards, a very well-deserved accolade…"
Love My Dress Wedding Blog – Photography Copyright (c) 2012, Aston & Ainsworth Photography
"Chloe had in mind a shoot involving 3 gorgeous models, Sarah, Rachel & Natalie, and featuring dresses provided by Tracie at Georgina Scott Bridal. We just needed a location…"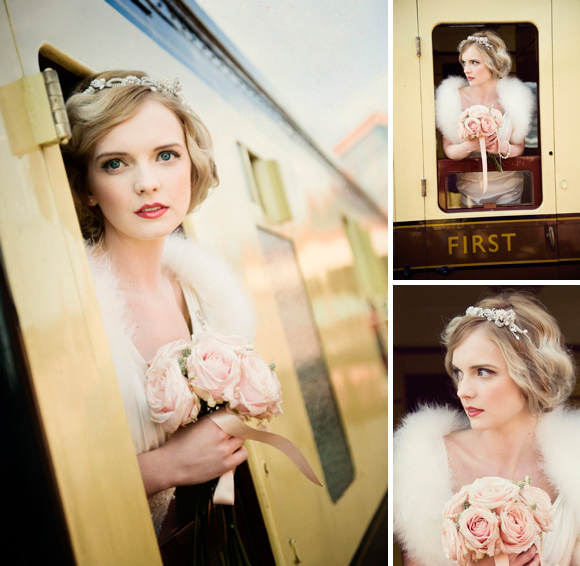 "…Sharon came up with the idea of using one of the stations on the Severn Valley Railway, so we grabbed a platform ticket and headed off to meet with the General Manager, Nick Ralls who was enthusiastic about our ideas…"
"The Severn Valley Railway runs alongside the River Severn from Kidderminster to Bridgnorth through stunning Worcestershire countryside, its vintage steam trains and stations evoking an era of nostalgia and times gone by.  After a visit to Kidderminster Station we decided it would be the perfect location for the shoot.
The day of the shoot dawned, chilly, bright and very windy. A photographer's nightmare? Oh well we're always up for a challenge. We met up with lovely Geoff Smith the Station Master who made us feel very much at home, even giving up his office for the brides to use as their dressing room…"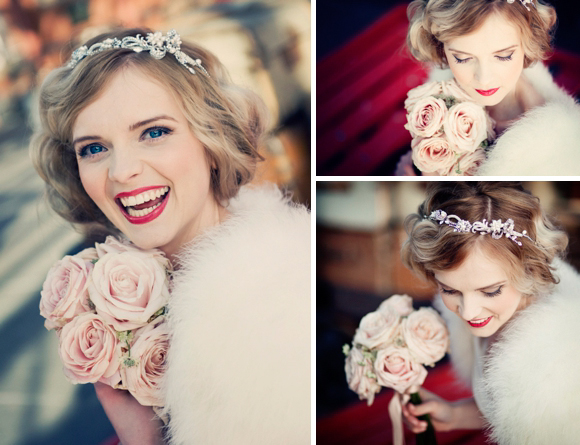 "Our first sight of the brides emerging from the Station Master's Office fully made up, 1940s hair styled by Natalie Morgan and wearing the most amazing vintage style dresses made us forget the weather conditions and the inspiration flooded in. We were also lucky enough to be able to use 2 beautiful rose bouquets kindly supplied by Passion For Flowers. These really added to the atmosphere of the shoot…"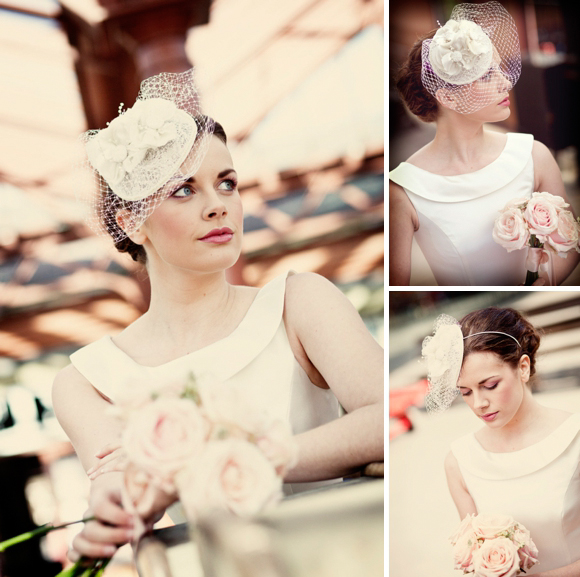 "While the girls froze in their chic gowns we wrapped up warm and got our cameras out. There were so many fantastic locations to use at the station that we were spoilt for choice. Geoff opened up the old sleeper carriage for us, we set up a vintage tea party on the platform and even had time for a spot of knitting, make do & mend! Bewdley based Kimmy Loves Cake provided us with some of her scrumptious strawberry cupcakes.
Everything fell into place, the models were up for everything we asked of them and looked truly stylish and beautiful. We loved working with all parties involved in this shoot, what a great team. We hope the pictures from this fun-filled day speak for themselves and give real brides inspiration and ideas for their own wedding…"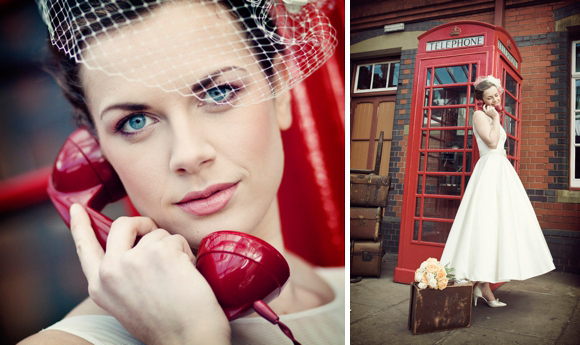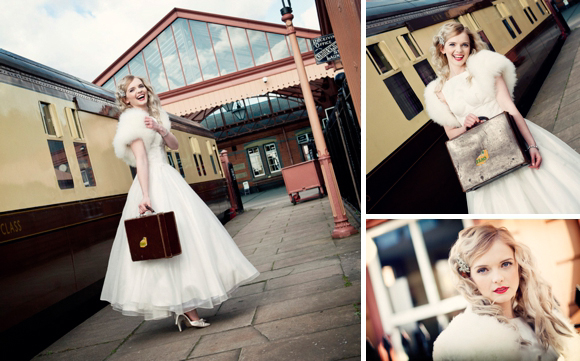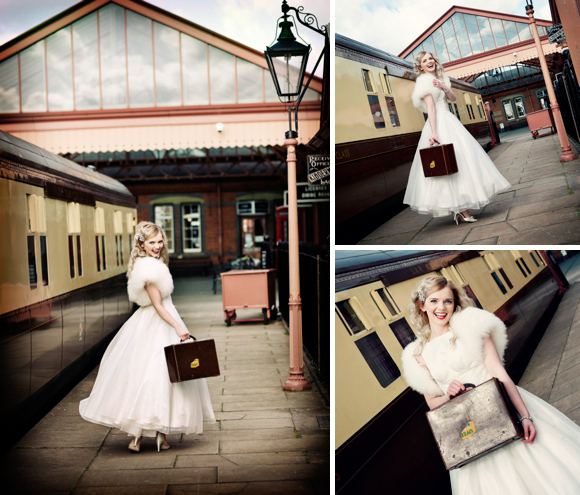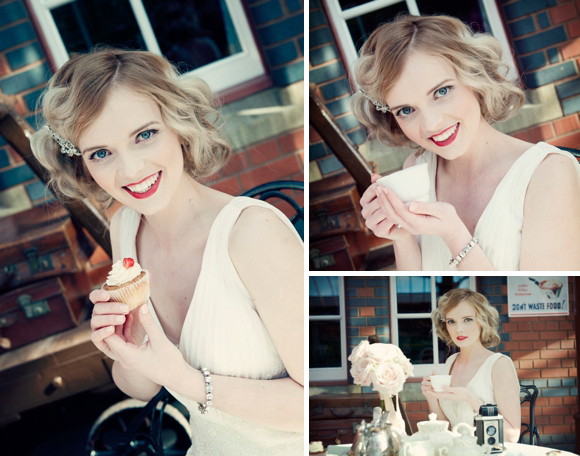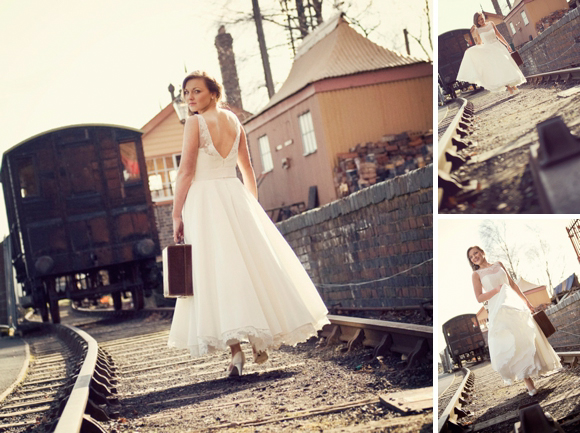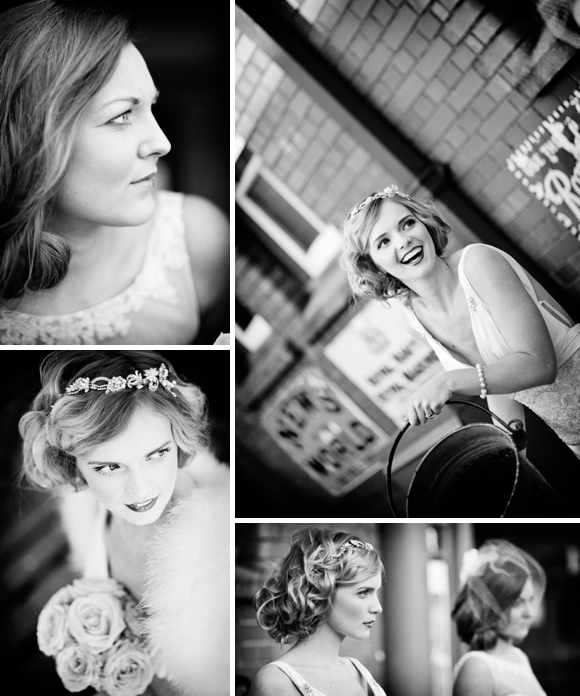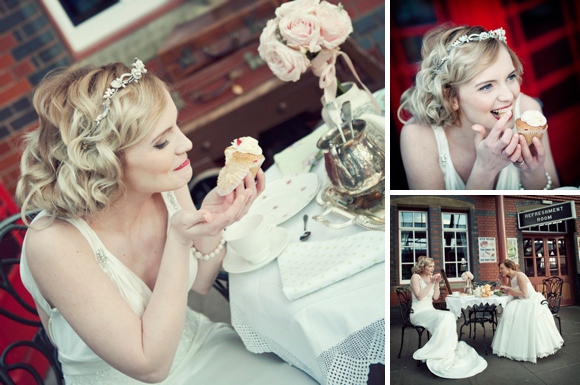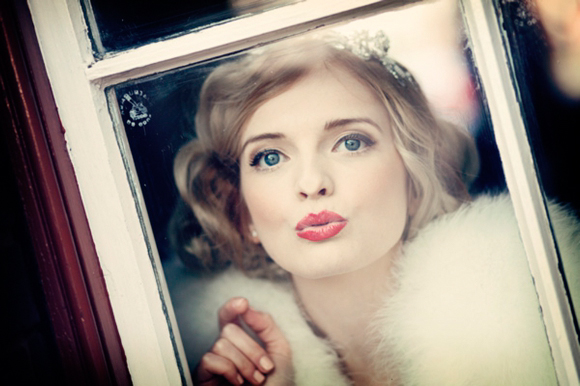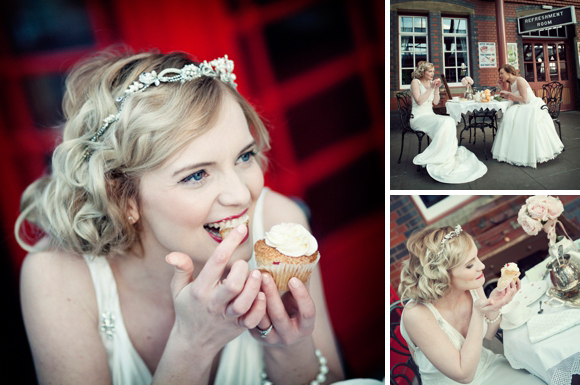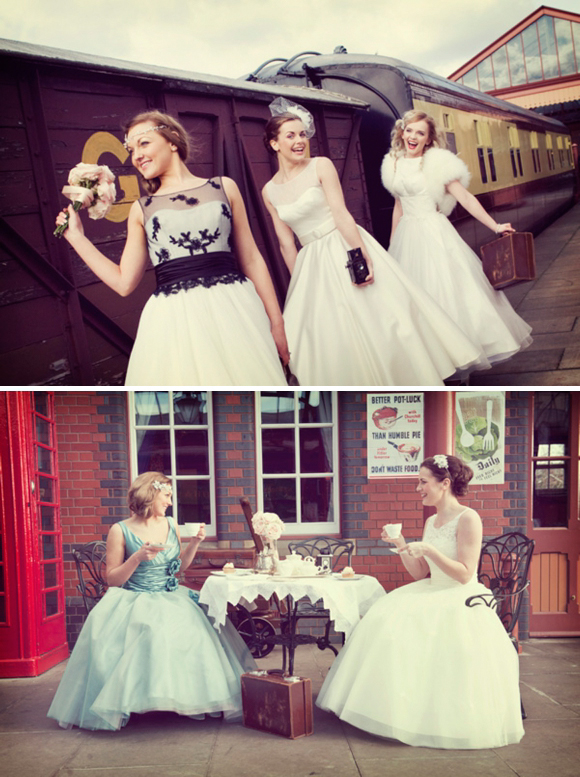 Huge thanks to the full creative team for submitting these photographs for your enjoyment today!
Take a moment to visit their websites if you would – details below.
Have a lovely afternoon everyone,
Annabel
♥ 
Credits
Photographers – Aston & Ainsworth Photography
Venue – Severn Valley Railway
Makeup Artist – Chloe McCall
Hair Stylist – Natalie Morgan
Bridal Wear – Georgina Scott Bridal (Tracie Homer)
Models: Sarah Palmer, Natalie Evans & Rachael Bock
Flowers – Passion For Flowers
Cakes – Kimmy Loves Cake