"Once in a while,
right in the middle of an ordinary life,
love gives us a fairy tale…
Anonymous
These adorable images have been literally jumping out of the folder to be featured since I received them.  I am in love with them.
Pink, layered, vintage tulle. Wildflowers and pretty horses.  A delightful fairytale inspired scene and a touch of the ethereal? It's fairytale wedding perfection in a wedding blog post made all the sweeter because the look this shoot is tyring to achieve is so accessible to today's modern bride.
These photographs are sprinkled all over with a touch of magic of the kind that makes little girls dreams full of pretty things and the hearts of grown up girls like me skip a heartbeat as we swoon over the romance of it all…
Love My Dress Wedding Blog – Photography Copyright (c) 2012, Kristen Booth
This is the prettiest horses tail I ever did see and will probably ever see.  That is a fact…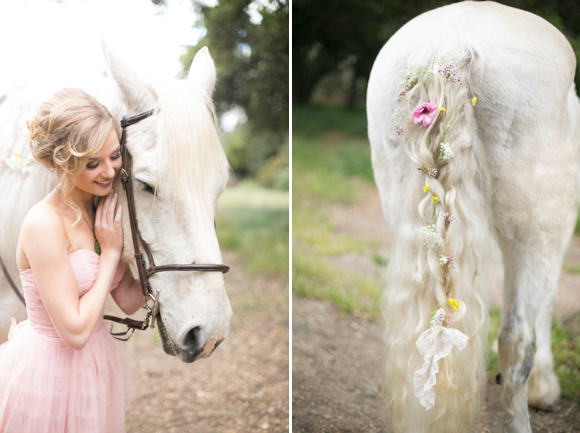 Photographer Kristen Booth took these images in April, in Southern California, not that you'd think it wasn't shot in an an ethereal patch of woodland hidden within rural UK…
Kirsten collaborated with a talented team of others to create these inspirational photographs.  Setting the scene of a fairytale wedding in a secret garden, Kirsten and the team have pulled off the loveliest suite of images.  This shoot isn't full of  gorgeous detail -just enough to set the tone. It's all about that dress, as far as I'm concerned.
I completely adore the original 50's tiered pink tulle dress…
"The project started with the vision of a pink dress and a white horse. We then worked in soft, ethereal details that gave a summertime garden kind of vibe.   From the flowers in the horse's tail and mane, to the moss accents and touches of rust – our goal was to create a session that was breathtakingly dreamy and told a modern day fairytale…"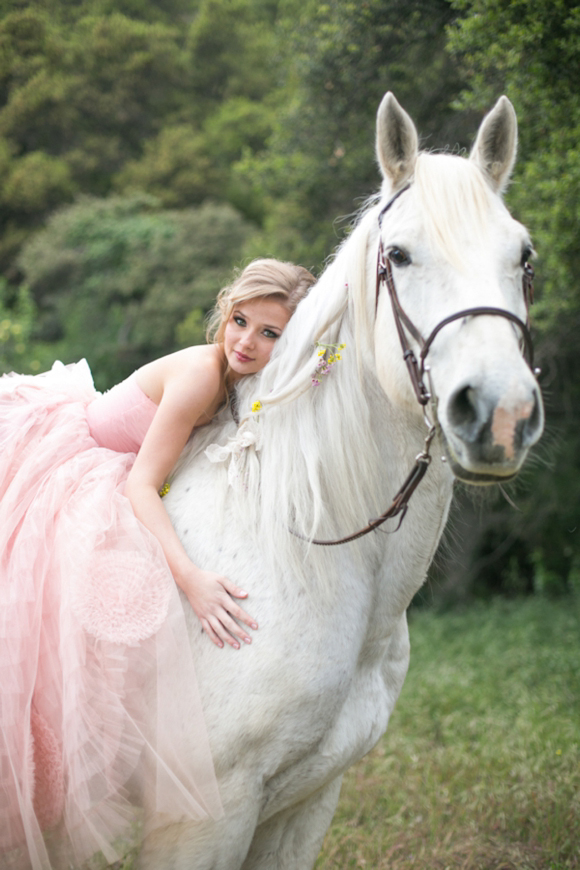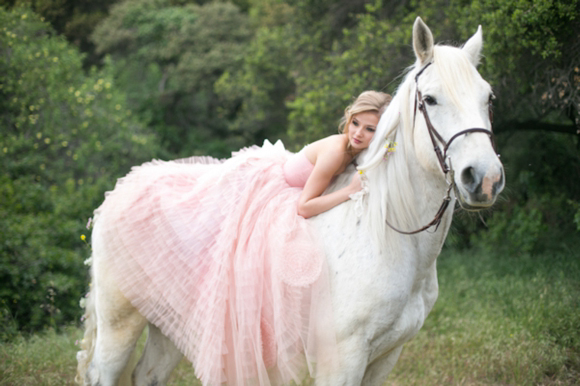 Ashley continues…
"I think bringing in soft pieces for the groom helps to tie everything together as well, and I thought what better way than to make him lace suspenders? We gave him a mossy adornment as well, with a tiny bottle serving as a boutonnière.
All in all, we wanted the look to be sweet with a hint of vintage to give it all that fairy tale look…"
The shoot stylist, Ashley from Patterns on Walls said…
"For this shoot, what kept coming to mind was definitely a garden picture. I wanted to bring in all things delicate and rustic to give it that worn but beautiful look.
We went with baby's breath and ranunculus in a soft pink for the bouquet, a delicate, vintage mossy necklace as the bride's only piece of jewelry, and a layered veil to complete her sweet look. We also incorporated the moss detail into her shoes…"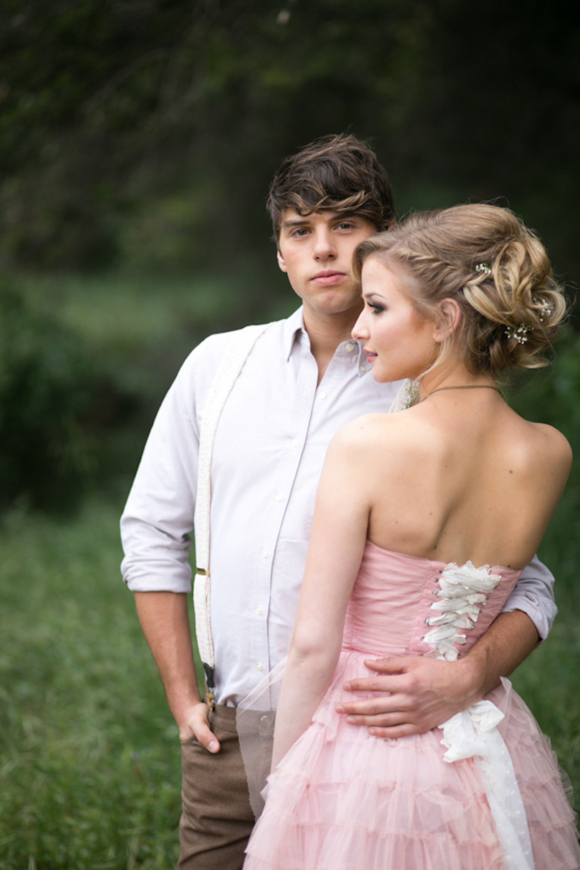 The hair and makeup stylist on the shoot shared the following…
"For this look, I wanted to incorporate the earthy garden feel into the makeup, while keeping it beautiful, so I did a light smokey eye with some dark green accents. A mauve lip was the perfect compliment to the eyes. For her hair, I did an elegant updo and incorporated a braid to keep it modern and whimsical…"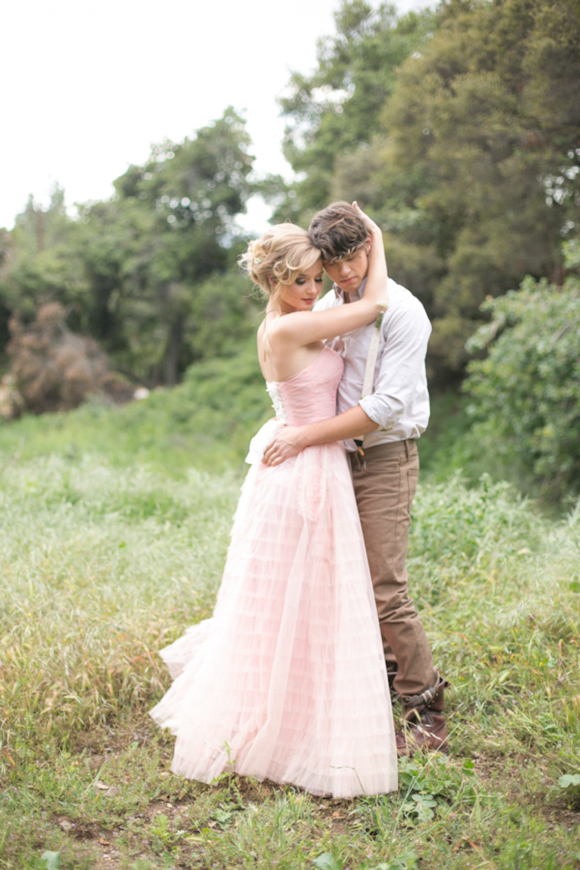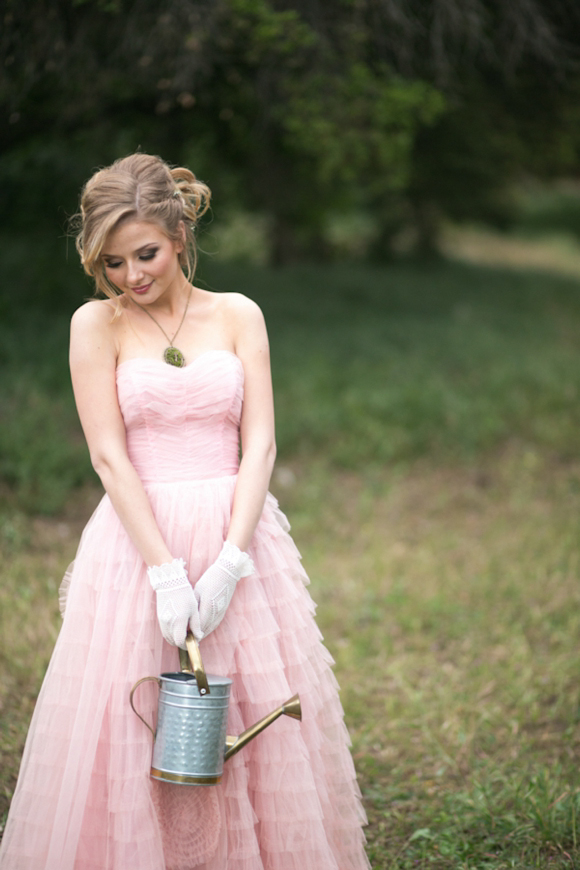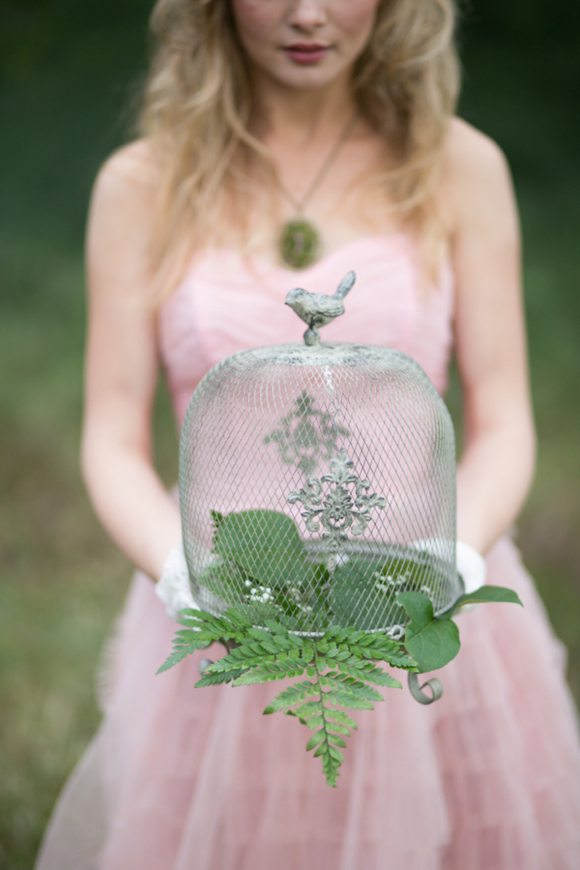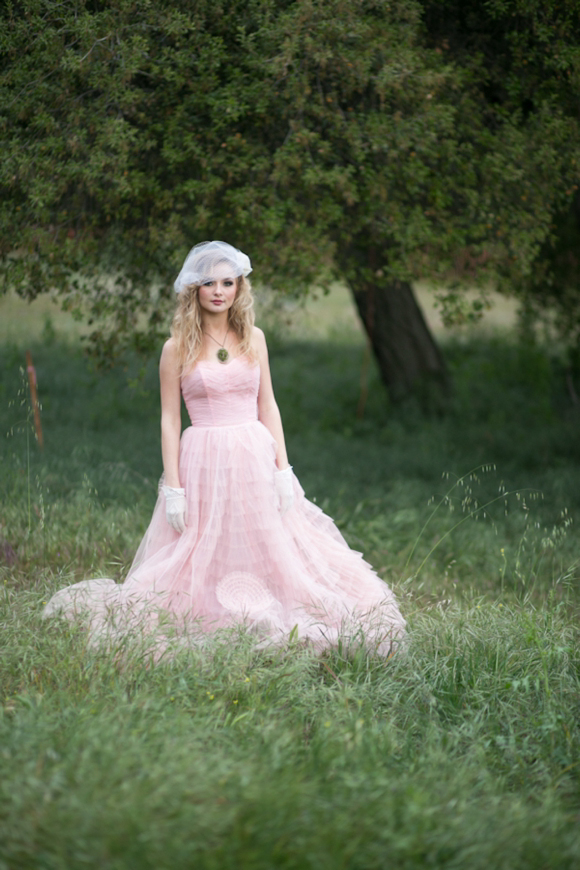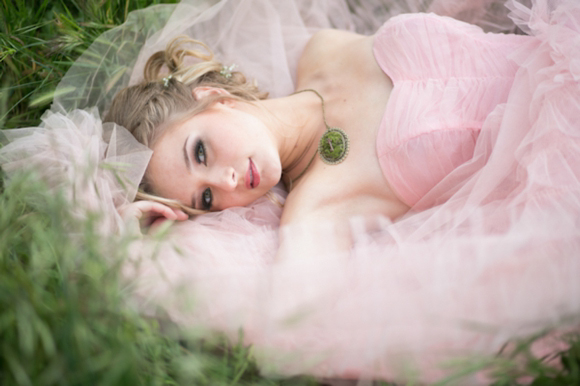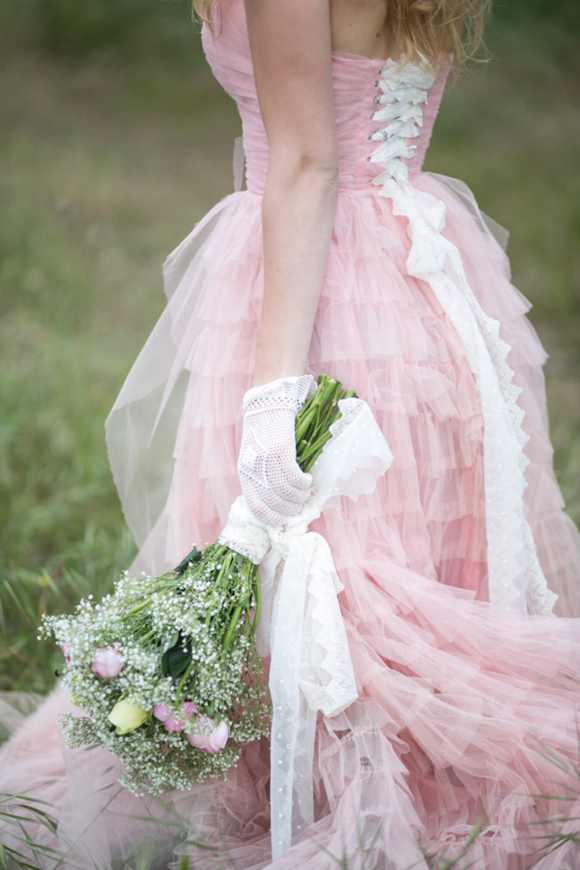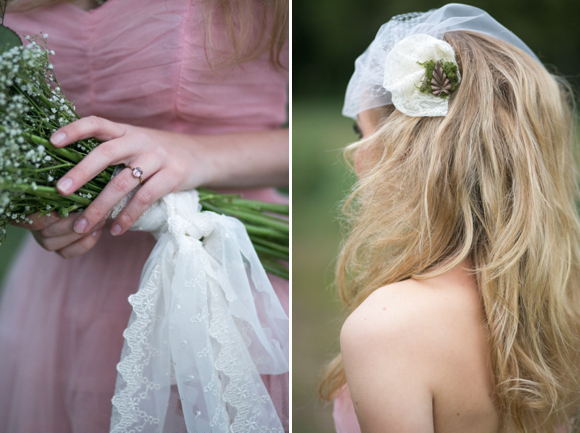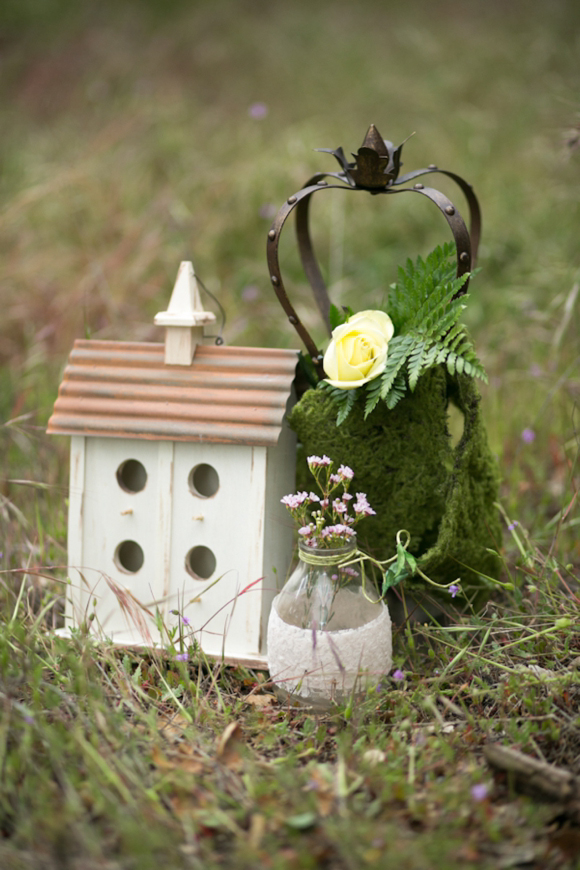 I defy you to think this is not one of the prettiest bridal inspiration shoots ever, and I hope you love it. Imagine wearing a dress like that now, how wonderful! Please please someone get a seamstress to replicate it, then get married wearingit and send me all the photographs to feature!
Having already travelled the world, photographer Kristen Booth is keen to travel to shoot weddings ouside her native home the US now and work with more UK brides, so if you are loving Kristen's work as much as I am you might want to drop her a line and mention 'Love My Dress'.
Huge thanks to Kristen Booth for sharing these images today. You can also find Kristen on Facebook and Twitter.
Please show some love for this completely beautiful and inspirational photoshoot my friends – which is your favourite elemnt? Thank you so much.
And here's hoping you all live happily ever 😉
Annabel
Photography – Kristen Booth + Facebook
Dress – Vintage, via EBay {seller unkown}
Hair & Makeup: Celeste Styling and Artistry
Props, accessories, etc (necklace, shoes and veil were all DIY by her): Patterns on Walls
Models – Kirtane Chiron + Brooke Turner