Winter. We're thick in the middle of it now for sure. It was minus seven
degrees here this morning, and the river Esk at the bottom of the hill is
frozen!  The beautiful season of Autumn that came and went before these magical snowy vistas is for me, a memory of beautiful frosty mornings, fallen
leaves crunching under my feet and an opportunity to marvel at the world
in a whole new beautiful natural light.  Not surprising then that the
team behind this inspiration shoot I'm sharing with you today chose
Autumn to play the backdrop to gorgeously inspiring images.
Taking their inspiration from the
recent vogue for Edwardian chic, dress designer Sally Lacock worked with photographer Fiona Kelly, Milliner and Stylist Emma Caderni and Hair and Makeup Artist Carla Ramsey to create these images, using her own delicately hand-crafted Edwardian style wedding dresses.
Love My Dress Wedding Blog – Photography Copyright (c) 2012, Fiona Kelly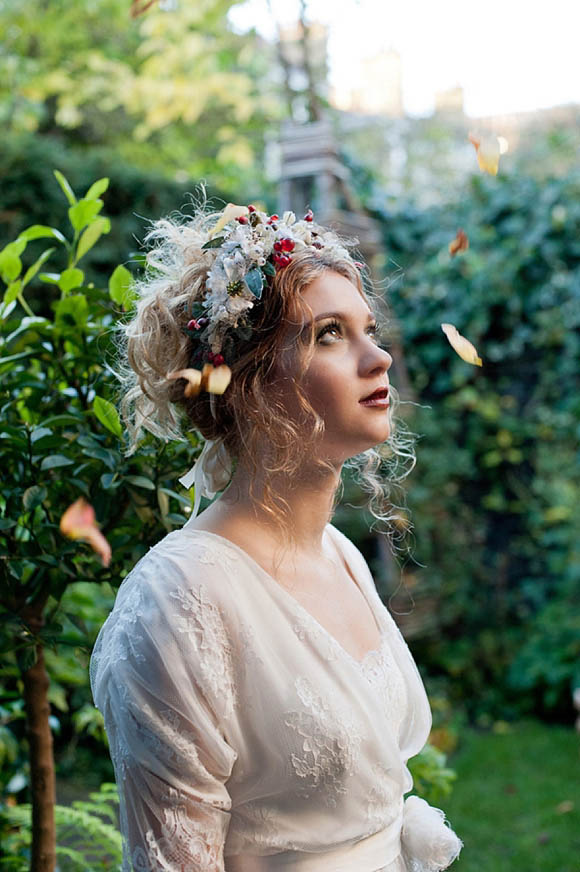 After 20 years working in fashion
and inspired by her love of vintage dresses and antique lace, Sally Lacock
launched her wedding dress collection in 2010. Recognising that many modern brides would
prefer a more relaxed alternative to the traditional, structured gowns on offer
and that vintage wedding dresses are often in bad repair led Sally to create this
vintage inspired collection.
Expertly cut by
Sally herself and made by couture seamstresses, there is a lightness of touch
in her work rarely seen in contemporary garments. Sally offers a fabulous bespoke service
from her atelier in Dalston.
Russian born model Kat was endowed with pre
revolution St Petersburg nobility in satin and mink whilst model and
beautiful English rose Miranda
appeared to have stepped straight out of a period drama in beautiful
French
lace and waxed orange blossom.  Bridal fashions of the time were
influenced heavily by the wedding of
Queen Victoria in the previous century, who chose to marry her cousin
Albert of Saxe-Coburg in a white wedding dress, with orange blossom
(symbolising purity) and myrtle (symbolising love and domestic
happiness) in her hair.
For those intersted in this glorious period of
bridal fashion, I cover it in my upcoming book, Style Me Vintage:
Weddings (due out in March, but pre-order today from Amazon).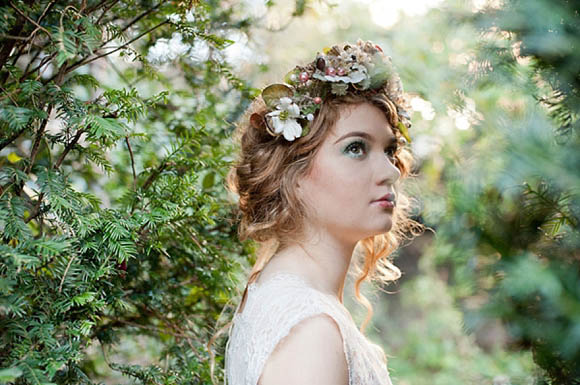 Sally Lacock's dresses (which also feature in my book) inspired by an Edwardian idyll are a perfect
match for Emma's headpieces, each handmade from antique and vintage
haberdashery and trimmings , and the two have often collaborated in the past
creating the definitive vintage look for the modern bride.  They met and bonded over their love of
antique textiles : " I was looking for someone to make headpieces to go with my
dresses" , says Sally "and then I met Emma.  We just loved the same look and have always had such fun
working together".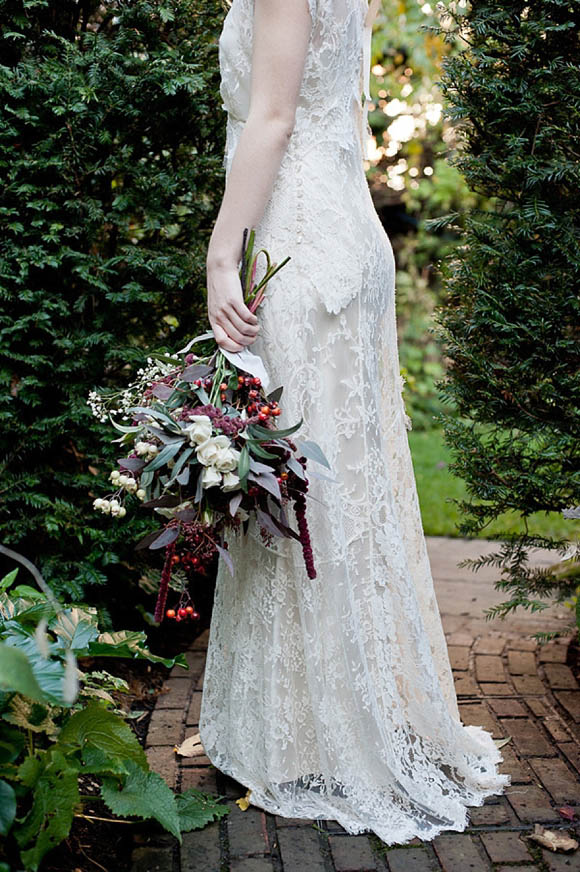 Sally's beautiful dresses were teamed with soft garden flowers, berries and foliage.  "Sally and I spent a very happy morning
at Covent Garden market  choosing
flowers and foliage to dress our set", explains Milliner and Stylist, Emma Caderni, "I hope the result
speaks for itself".  In a "Touch of
Frost", the colours are more muted 
"They seemed to work well with the whiter fabrics and crystal
headpieces".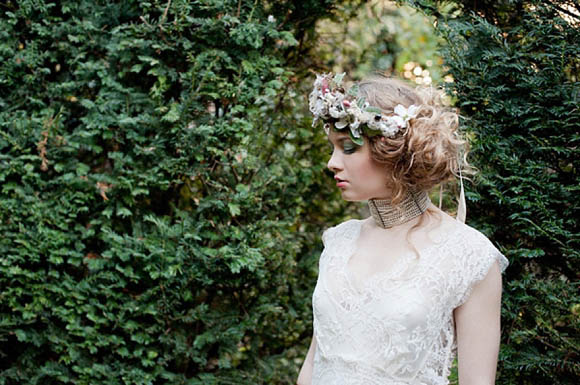 Carla Ramsey, a much sought-after hair and make-up artist added a contemporary twist with
stunning  tumbling hair and a fresh
modern interpretation for the 
make-up.  Subtle, yet dramatic,
she picked out the soft greens of the foliage in a startling but unusual
palette of eye shadows managing to finish the contemporary vintage look to
perfection.
Carla specialises in TV,
film, special effects fashion and bridal hair and make-up, Carla has been in
the hair and make-up industry since 2001. 
Her sense of calm, natural friendliness and professionalism make her the
perfect choice for wedding work and, as such, she is much sought after in the
bridal market in the south of England.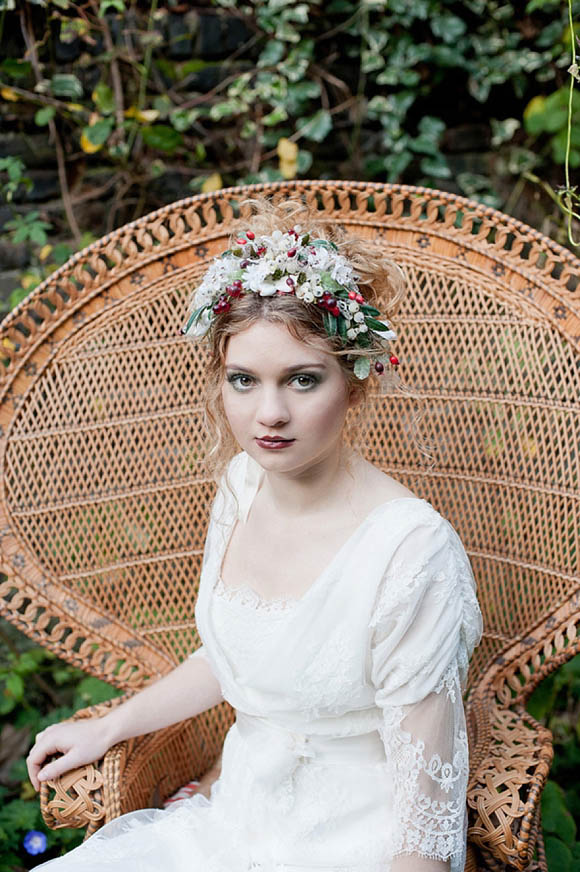 As a specialist in
antique textiles and lace, and subsequently having trained in millinery at the
London College of Fashion, Emma Caderni recycles vintage trimmings and haberdashery and
creates stunning head pieces to order. She also carries a large stock of
vintage costume jewellery and wedding accessories and can be seen by
appointment from her home in Chelsea.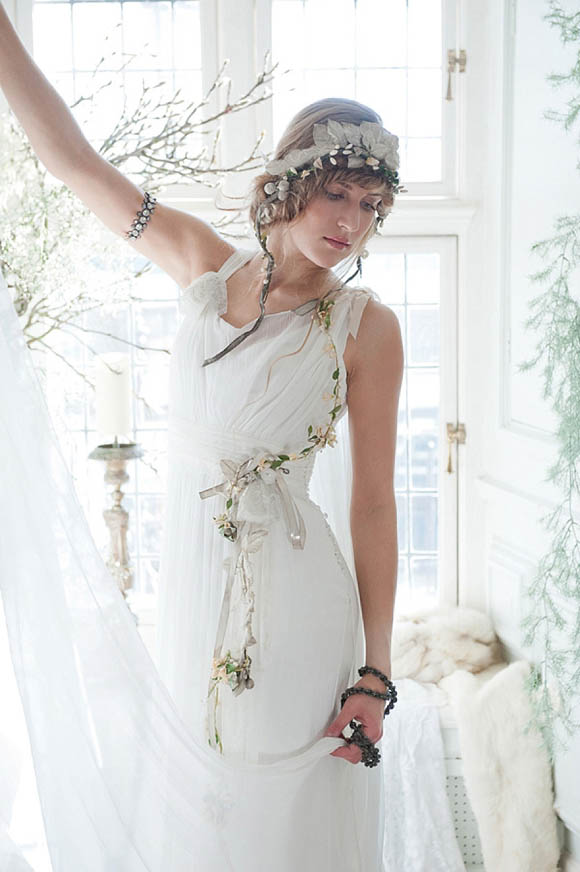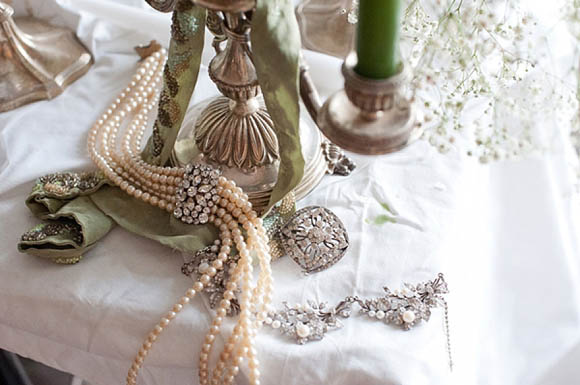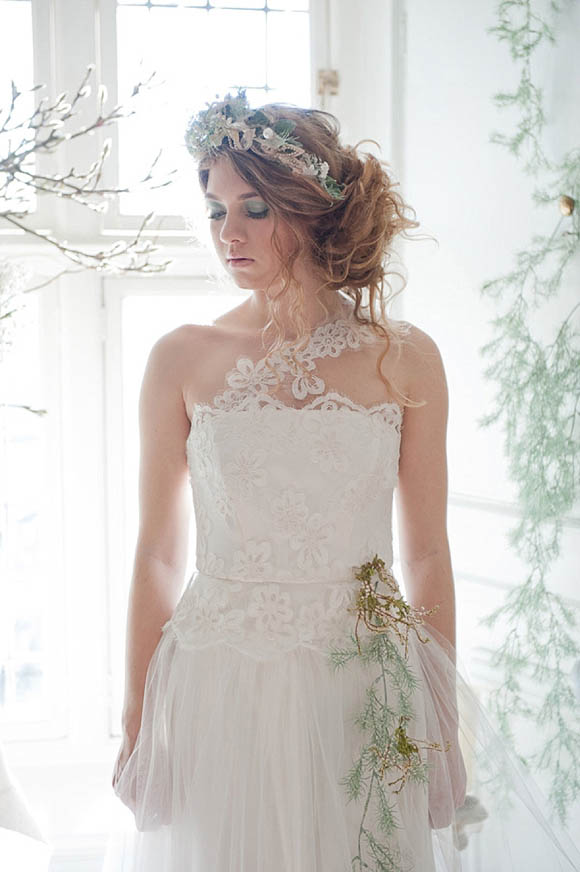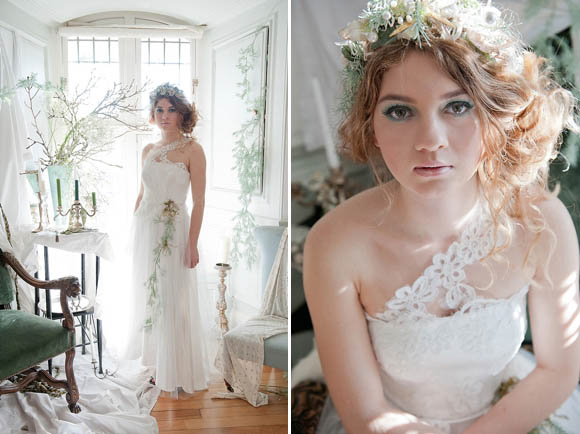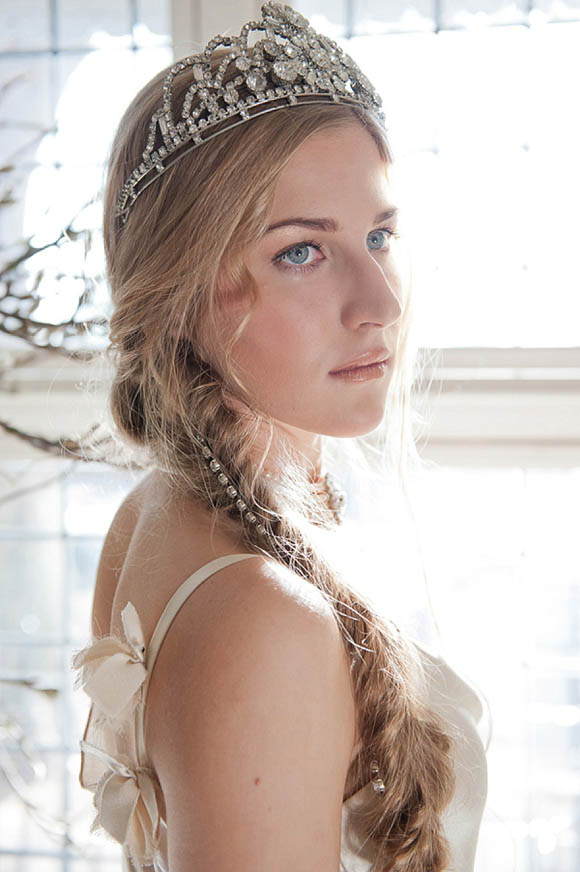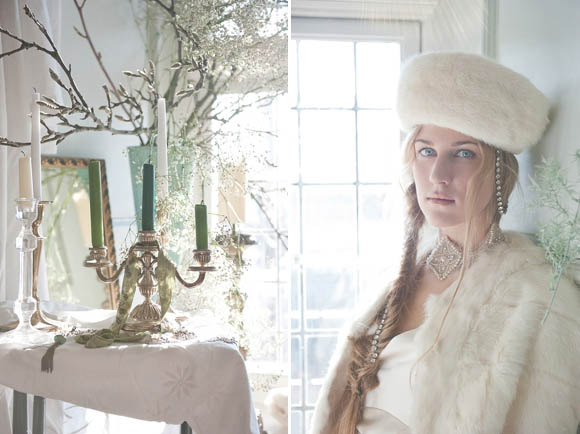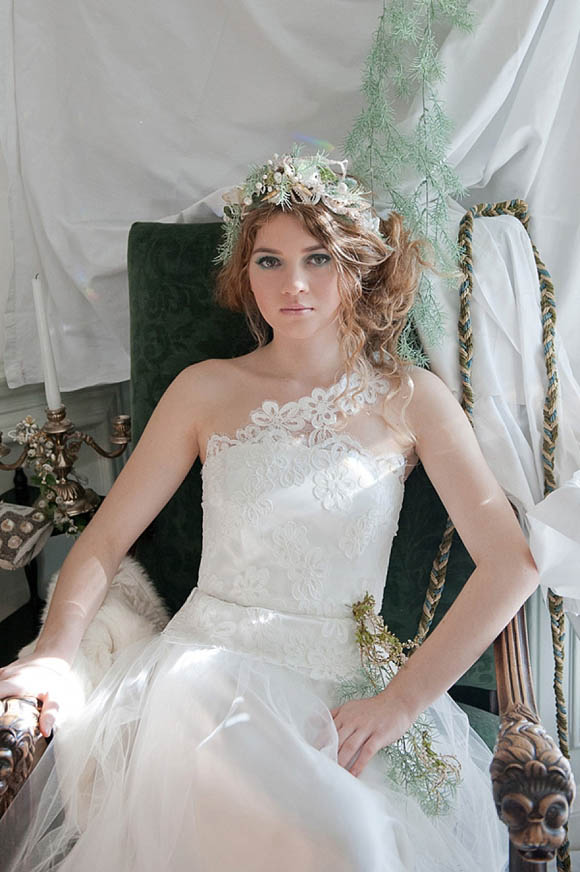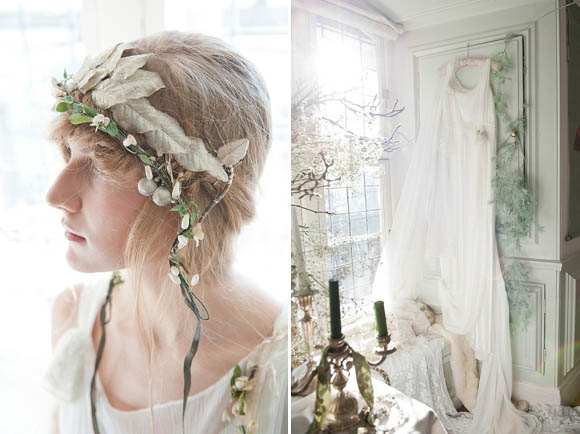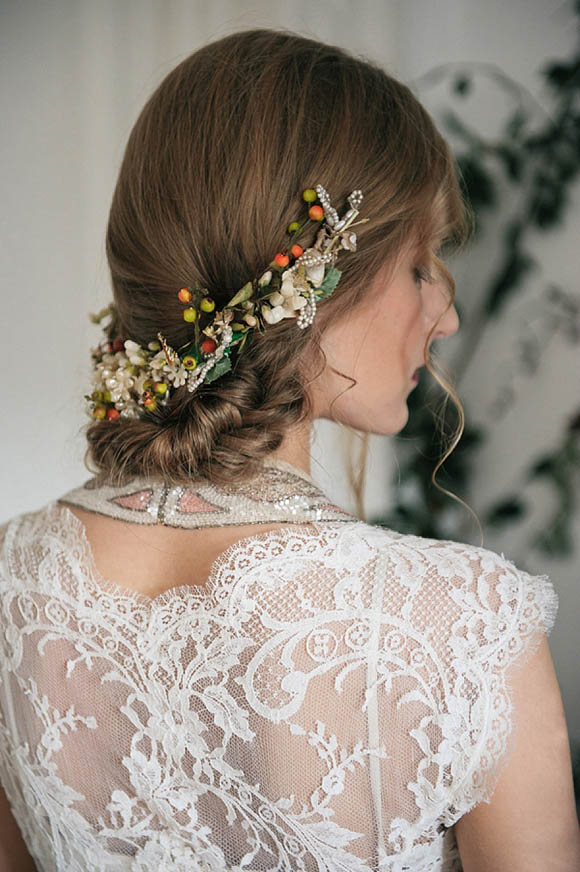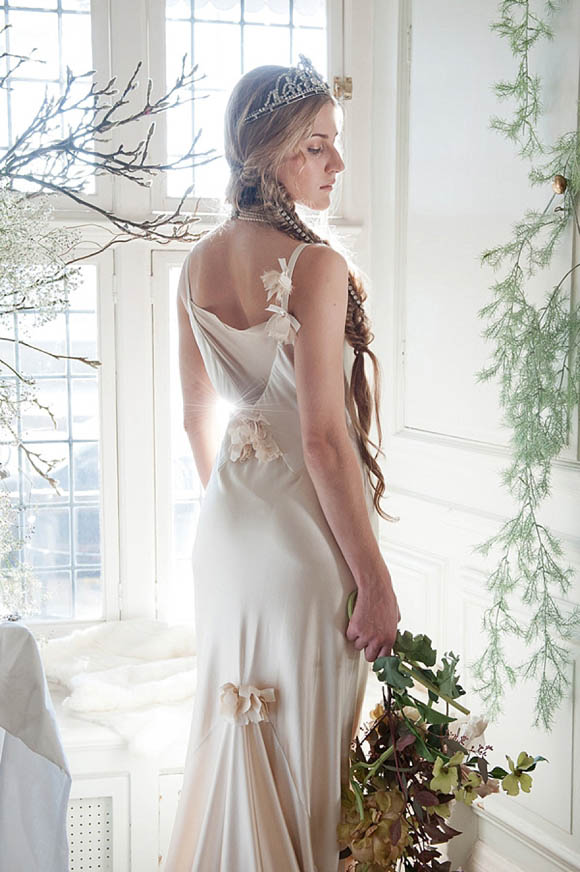 As a reportage wedding photographer, Fiona Kelly captures your wedding day in a fun and creative way. 
Fiona is based in London, but takes wedding bookings for all over the
UK.  Her photography is all about telling the story of every unique
wedding day experience
and recording it
for posterity with fresh and contemporary images. She offers a friendly,
relaxed and personal photographic service, making her the natural choice
for
brides everywhere.  Watch out next week readers, because I might, just
might be giving away a full wedding photography package to one very
lucky reader, courtesy of the very generous Fiona Kelly.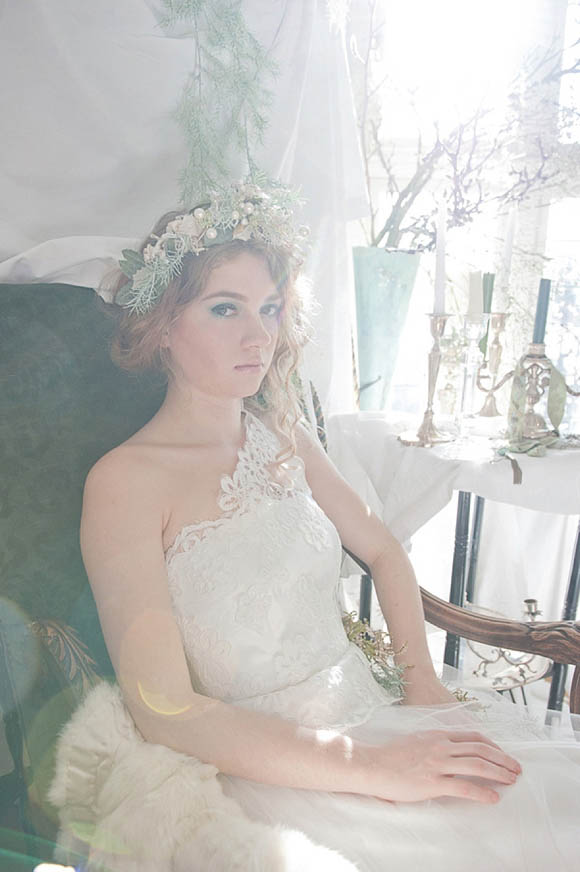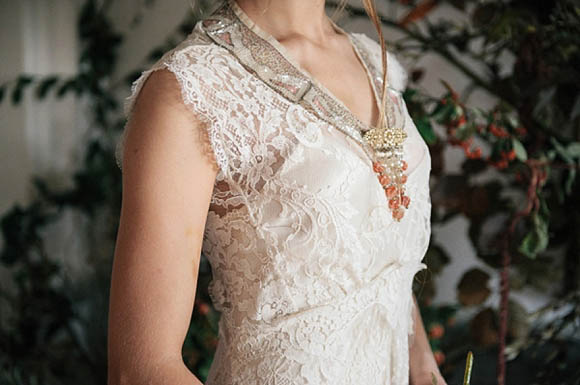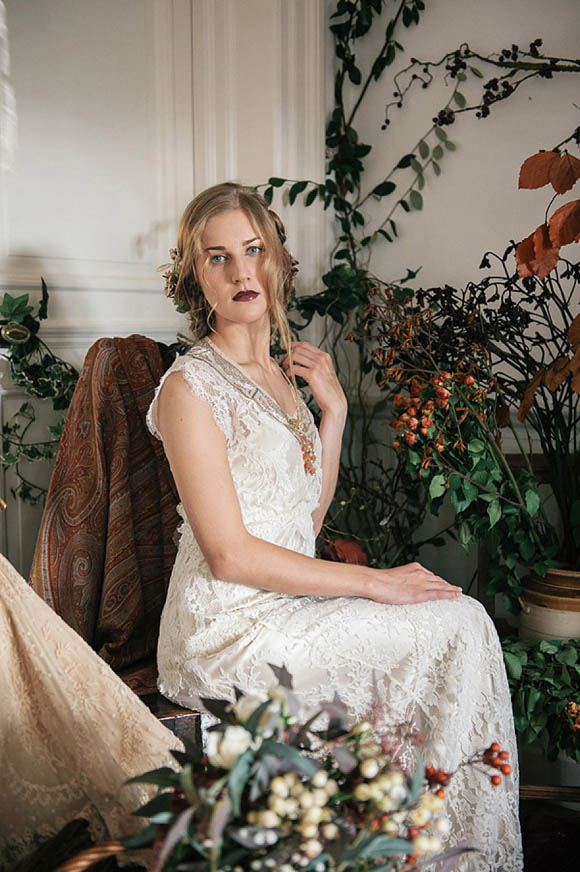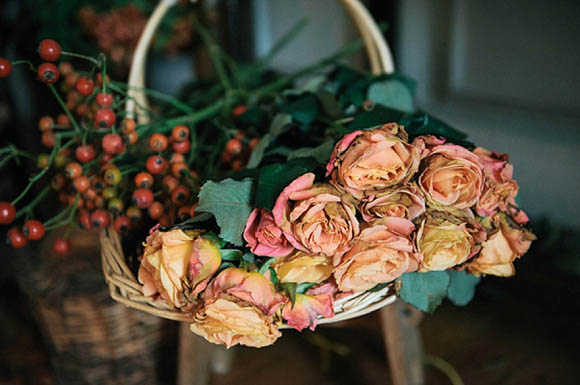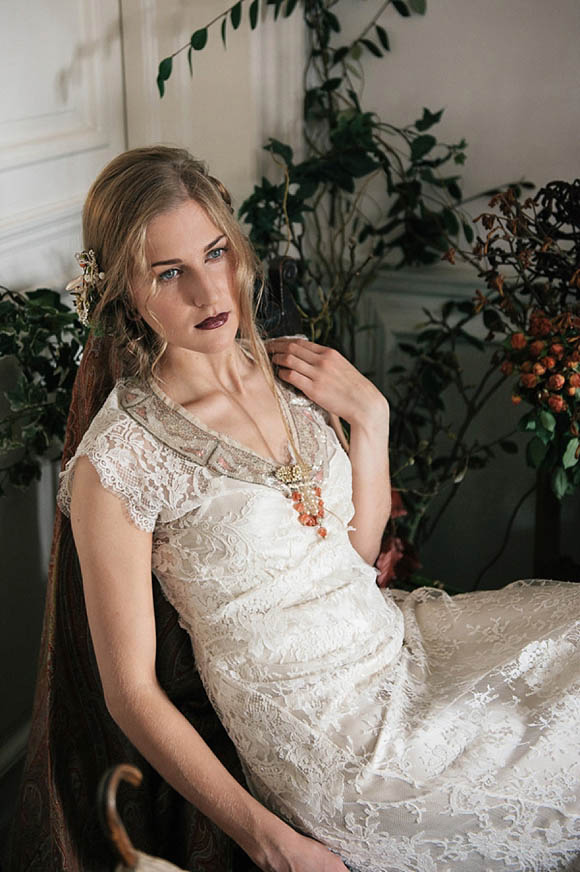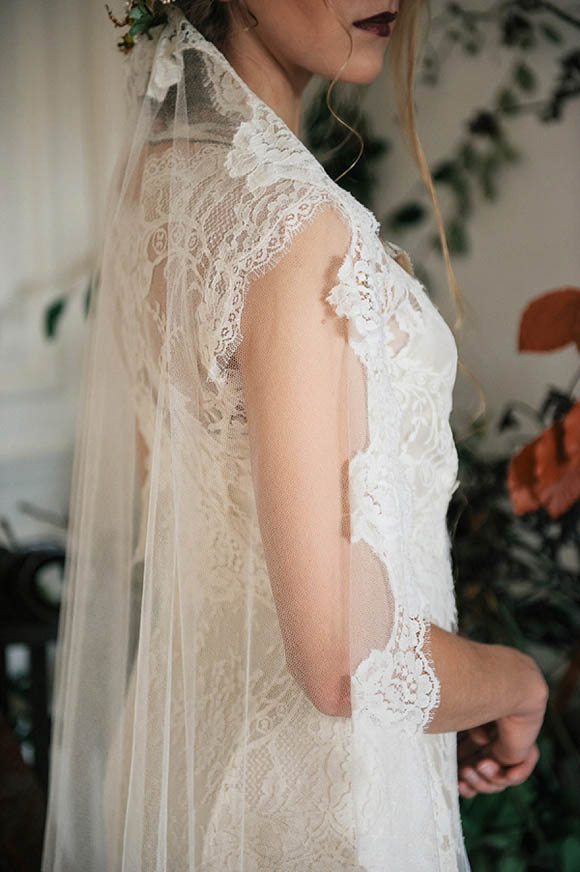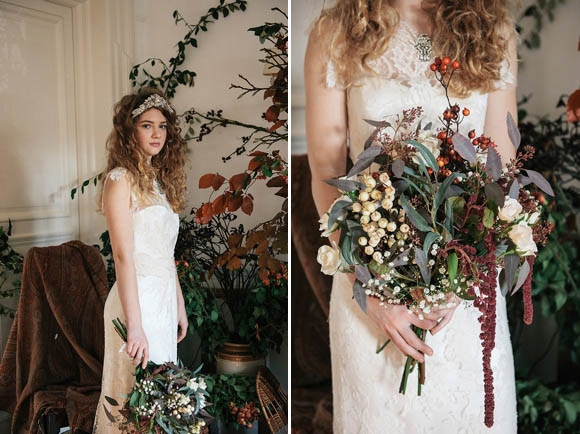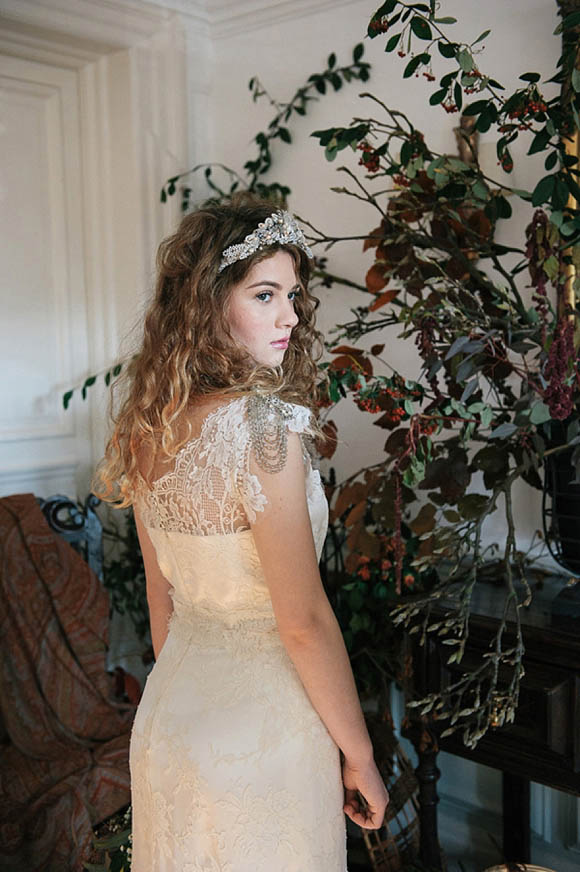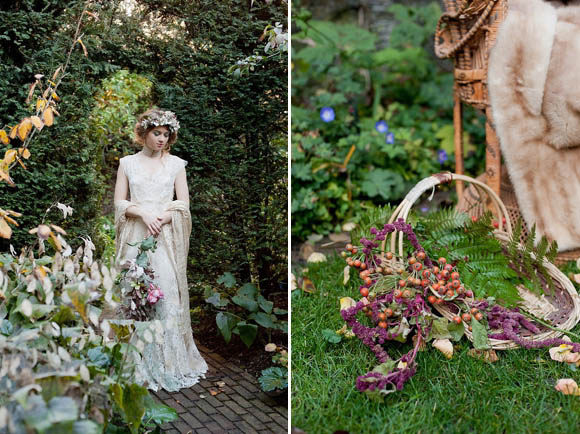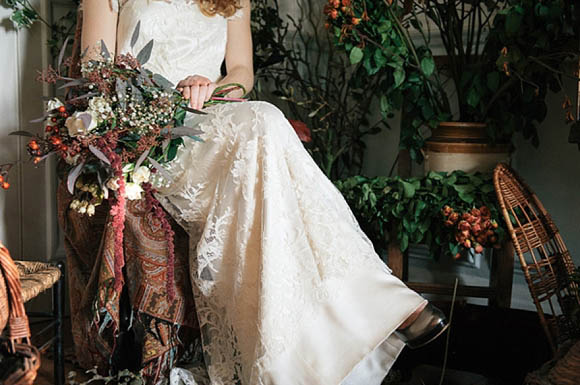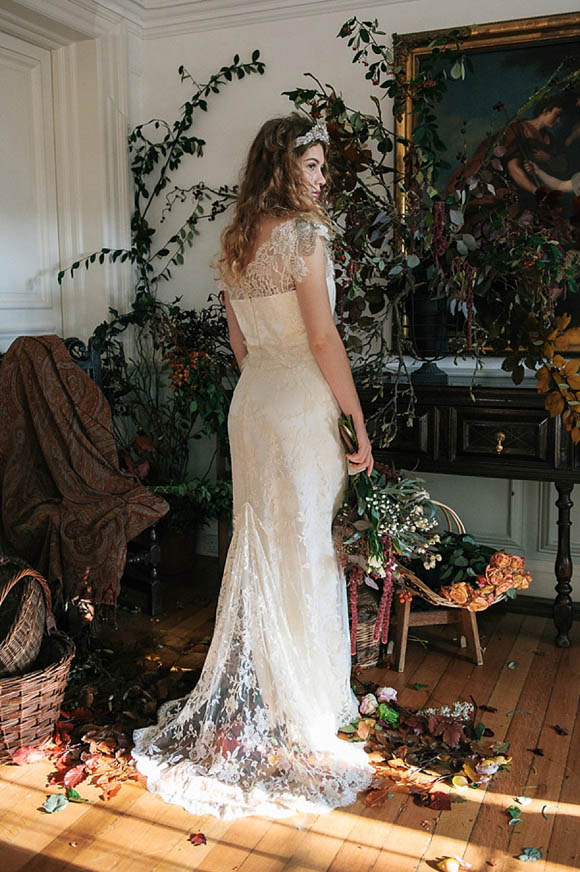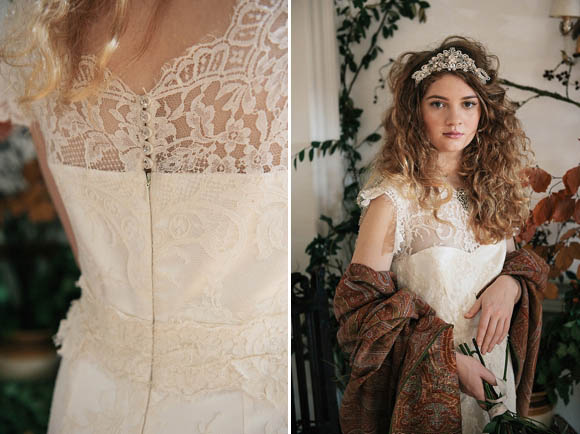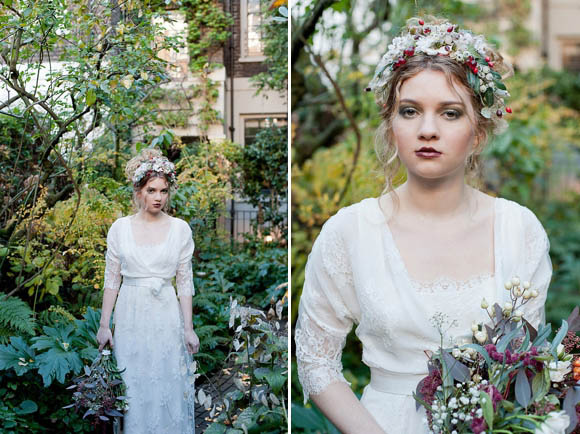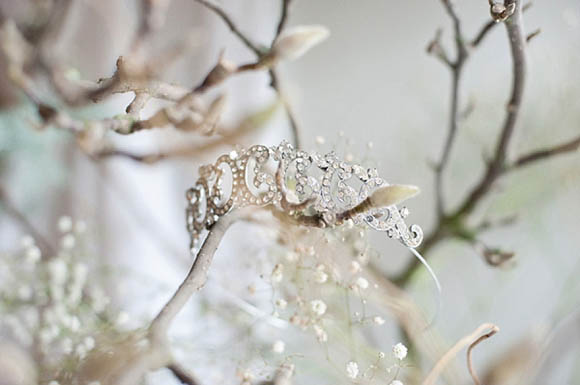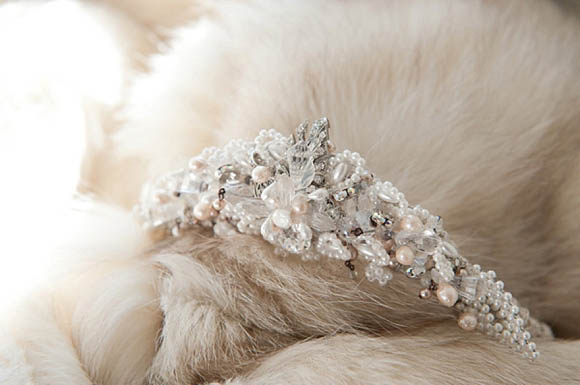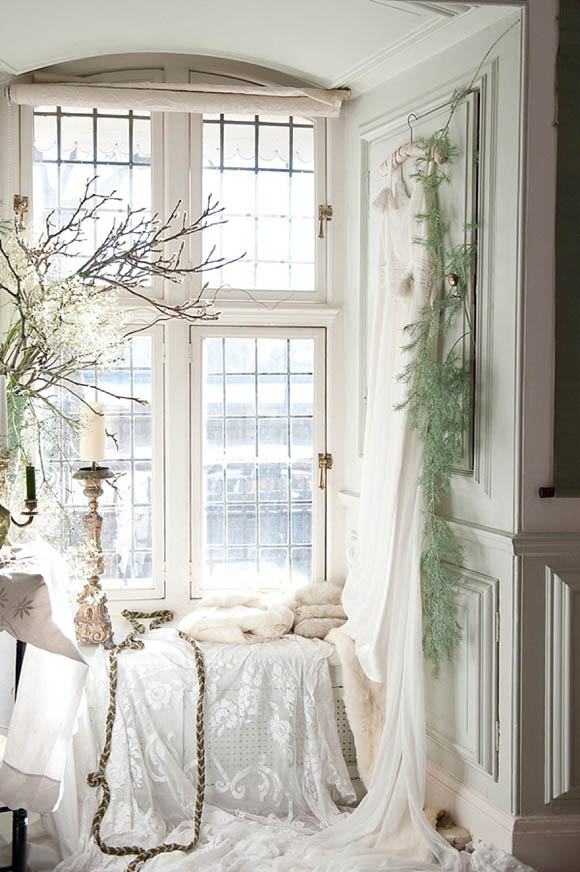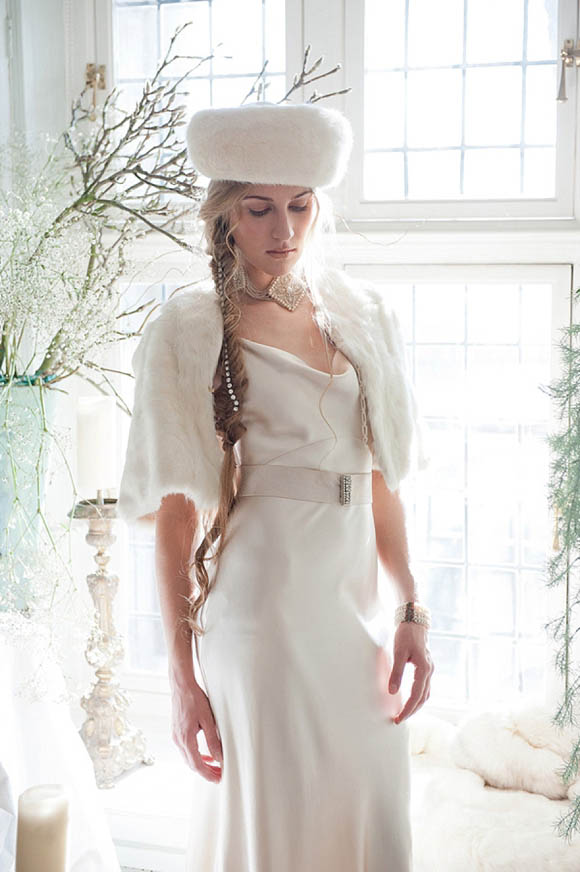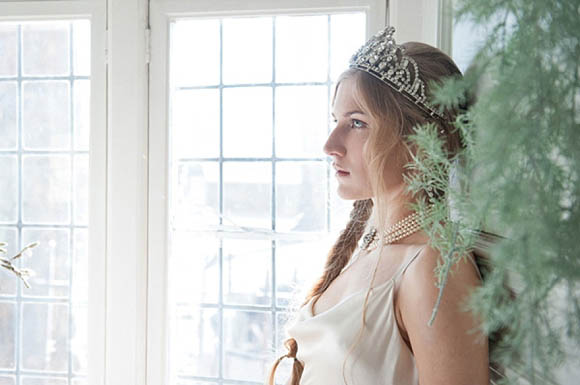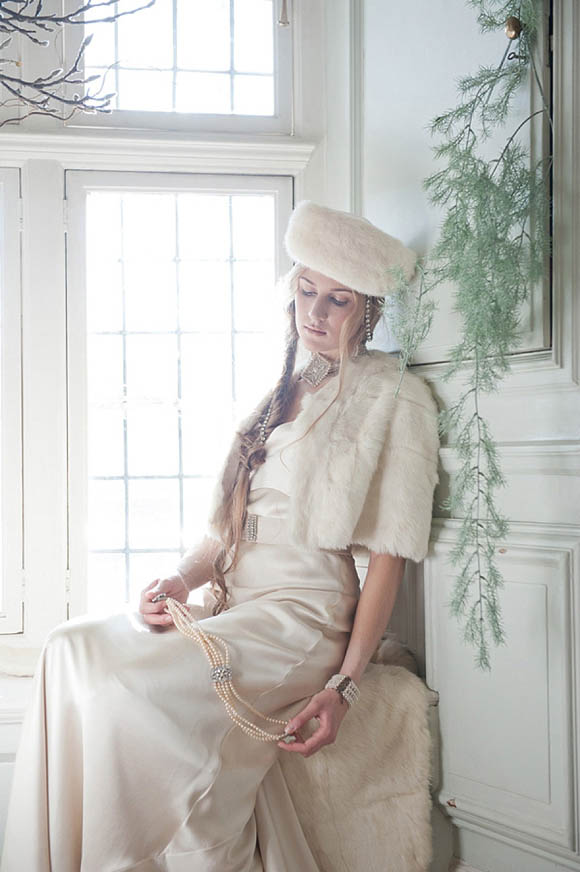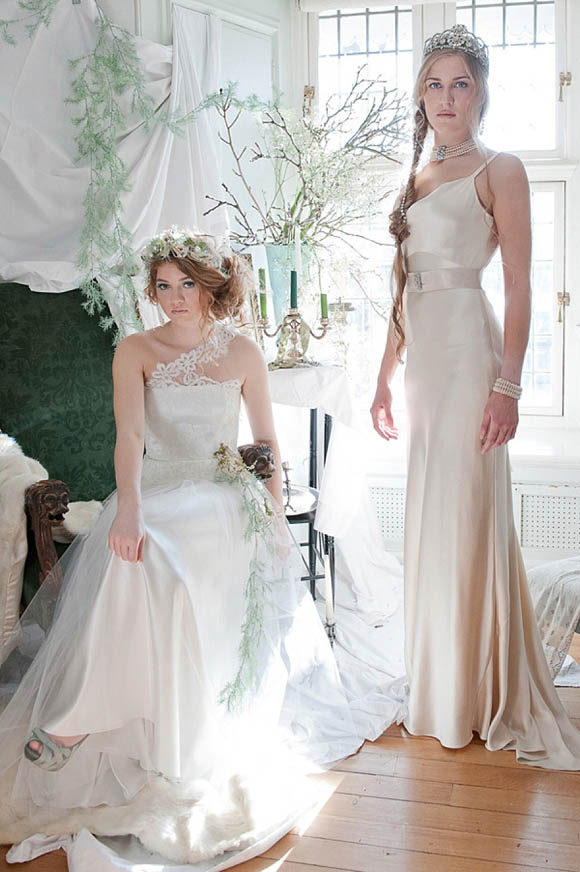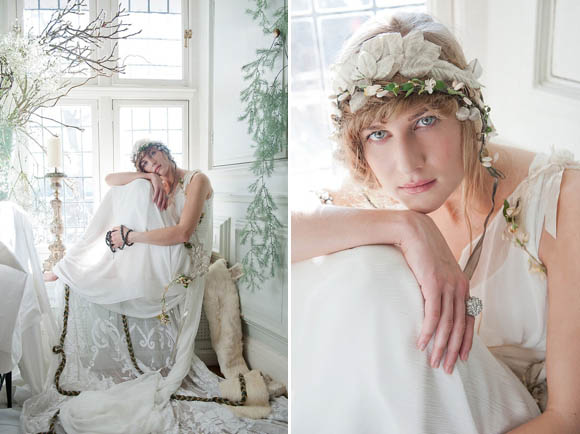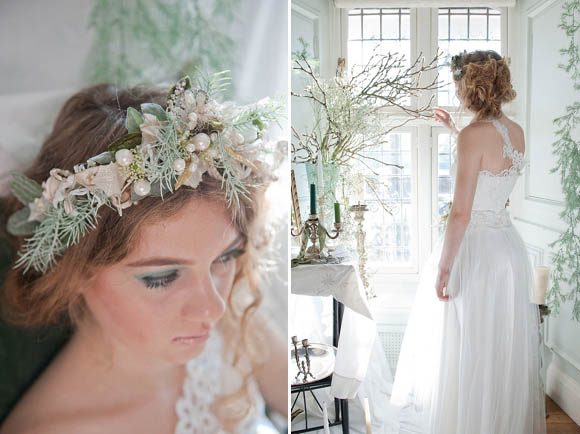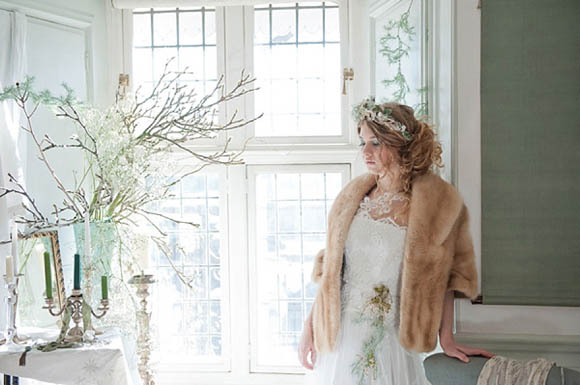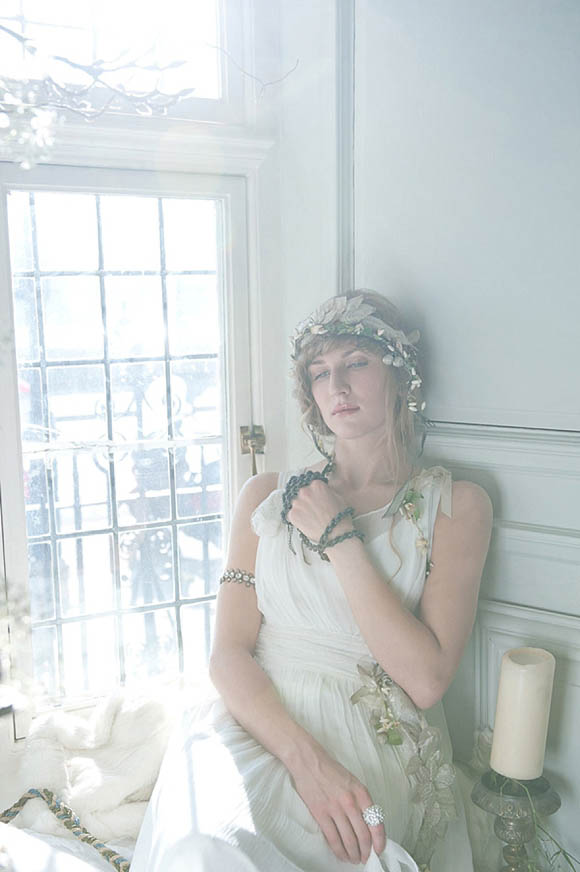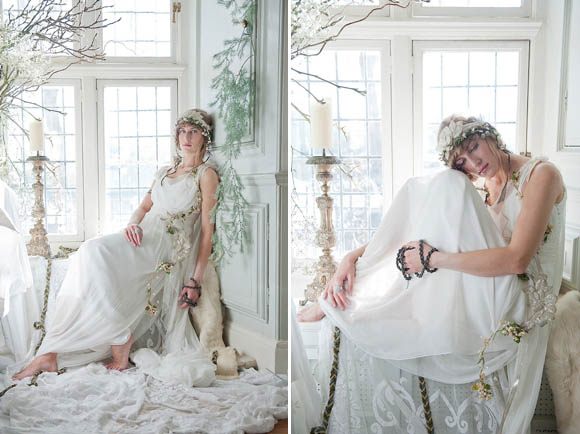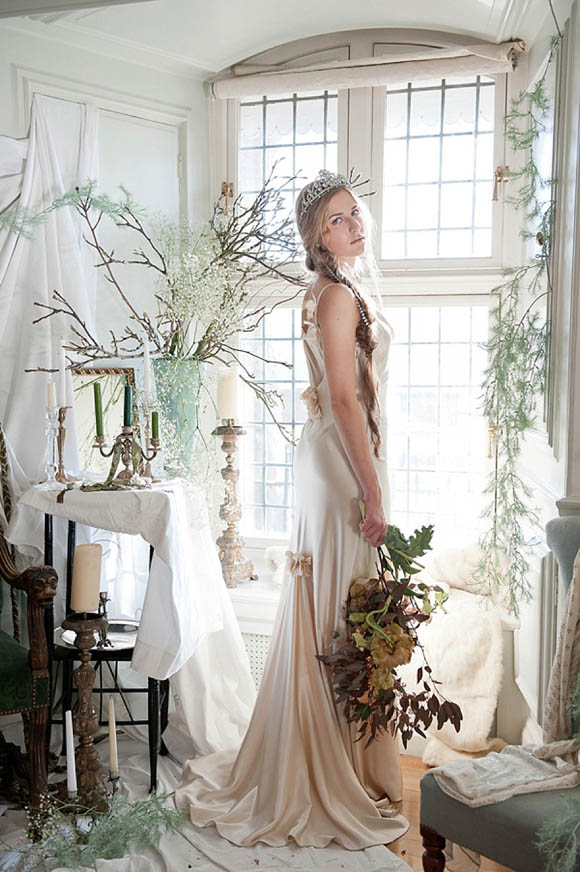 I adore this exceptionally beautiful inspiration shoot and would like to thank the whole team for sharing it with Love My Dress.  Please take a moment to visit the websites of the creative team members listed below.
Is anyone else in love with the Edwardian period and bridal wear as much as I am?
See more from the dress designer Sally Lacock on Love My Dress here.
Love Annabel

Credits
Photographer – Fiona Kelly
Dress Designer – Sally Lacock
Milliner & Stylist – Emma Caderni
Hair & Makeup Artist – Carla Ramsey