Many of you will know by now that Annabel and I are both proud owners of our very own little people. Annabel has her girls, Eska and Leanora, and I have my daughter Isabel and son Jesse. As such, we feel we can legitimately claim a certain level of expertise when it comes to helping you source the best and most beautiful children's clothes and accessories for the youngest members of your wedding party.
Love My Dress sponsor Nicki Macfarlane is a leading designer of bridesmaid, flower girl, First Holy Communion and pageboy outfits. You may well be more familiar with Nicki's work than you realise. As the designer of the bridesmaid dresses for The Duchess of Cambridge, she has become renowned for her exquisite, classic designs and attention to detail.
Nicki Macfarlane designs are completely original, yet classic and timeless.  With over 25 styles and a choice of 30 coloured-silks, they aim to cater for every style of wedding, colour scheme and taste.  They also allow you to customize your bridesmaid dresses, giving you something really unique!
Nicki told me a little about how the brand came to be…
'I had been designing children's clothes for many years but found I was being increasingly asked to make outfits for special occasions. Following a wedding in 2005 when I was asked to make 22 bridesmaid dresses I saw that there was a gap in the market and took the plunge – and so the brand Nicki Macfarlane was born.'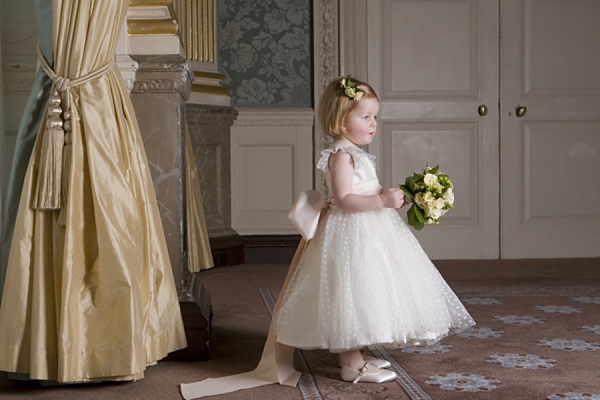 'In 2009 my daughter Charlotte joined the company and together, following many requests from bridal boutiques, we launched the ready to wear collection.'
'Being involved in anybody's wedding is an absolute honour, and one that I never take for granted.  The build up to a wedding is such a happy occasion and to meet the families and share the joy of making decisions is a wonderful thing to be part of.'
If you're in need of some inspiration, Nicki shared her thoughts on the key trends for bridesmaids and flower girls next season.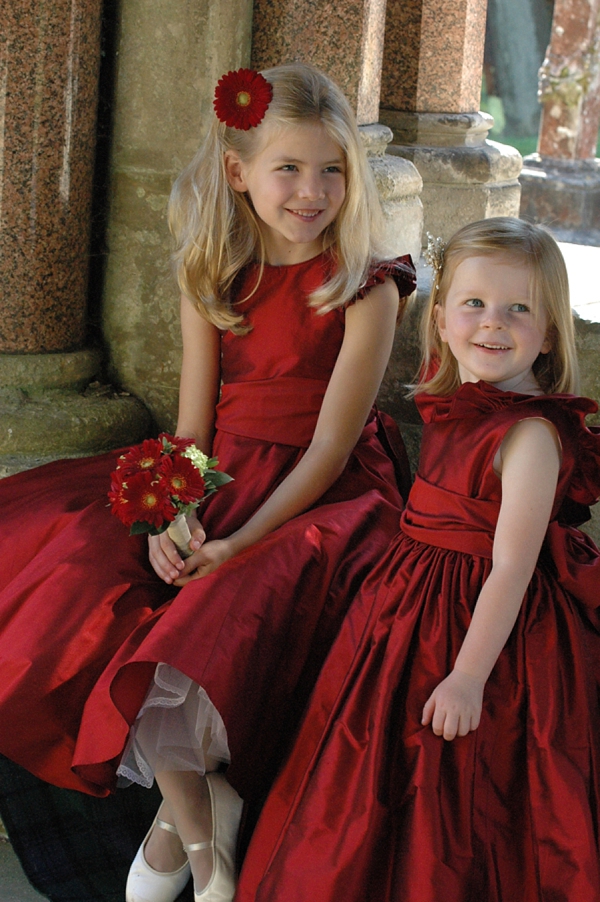 'The colour palette will reflect the muted colours seen on catwalks, and indeed many a red carpet during the awards season.  There will be beautiful neutrals, nudes and subtle pastels, which is wonderful because we find they suit most skin and hair colours.  Lace will still be popular and in addition, we have also included some incredible embellished and embroidered fabrics that we are very excited about!'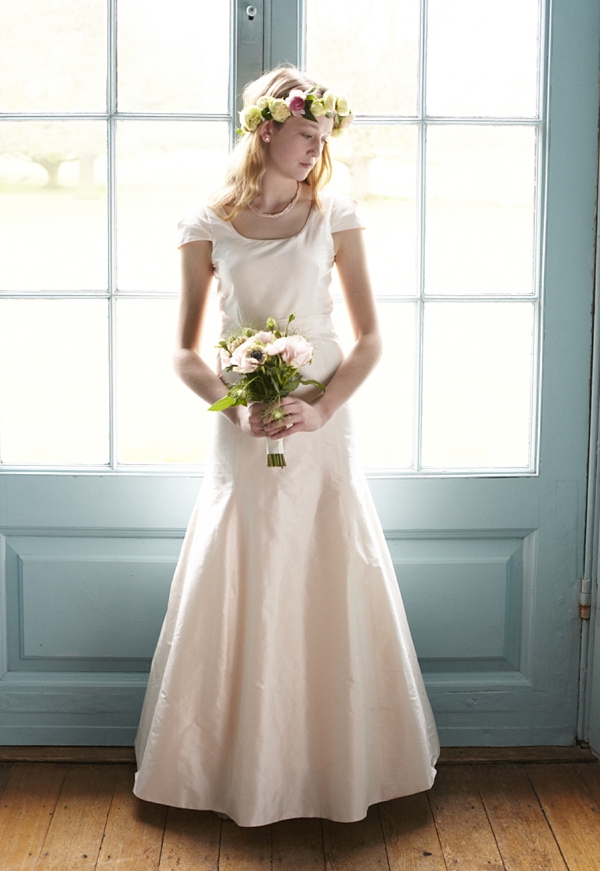 Nicki also has some top tips for dressing your junior attendants…
* Make sure you choose a good quality, natural fabric that is comfortable to wear – otherwise you'll have miserable, scratchy children – not fun for anyone!
* Remember it's your wedding, not the bridesmaid or her mother.  You'd be amazed at how often people try to influence the bride and so you should stick to your vision – it's your wedding after all.
* Consider choosing an ivory or white dress for your flower girl and matching your flowers to her sash and buttons. Picking out this colour again in the older bridesmaid dresses can look incredibly effective.
* If you have chosen a silk dress, one of our lace dresses would contrast beautifully – it's the fabric of the season and looks stunning on little children.
* Don't order your children's dresses too early because children have a habit of growing!  In order to allow for a fitting before the big day, we recommend that 10 weeks is the ideal amount of time to order your dresses.
All Nicki Macfarlane dresses are handmade in the UK using the most beautiful laces, silks and organzas. The ready to wear collection is available in many of the best bridal boutiques across the UK and in countries as far afield as Australia, South Korea and America. Dresses start at £230 for the ready to wear collection and this includes an integral petticoat, choice of coloured sash and buttons.
Alternatively, for brides who want something extra special, individually designed and made to measure, Nicki offers a bespoke service. Appointments for this are in London or Marlborough.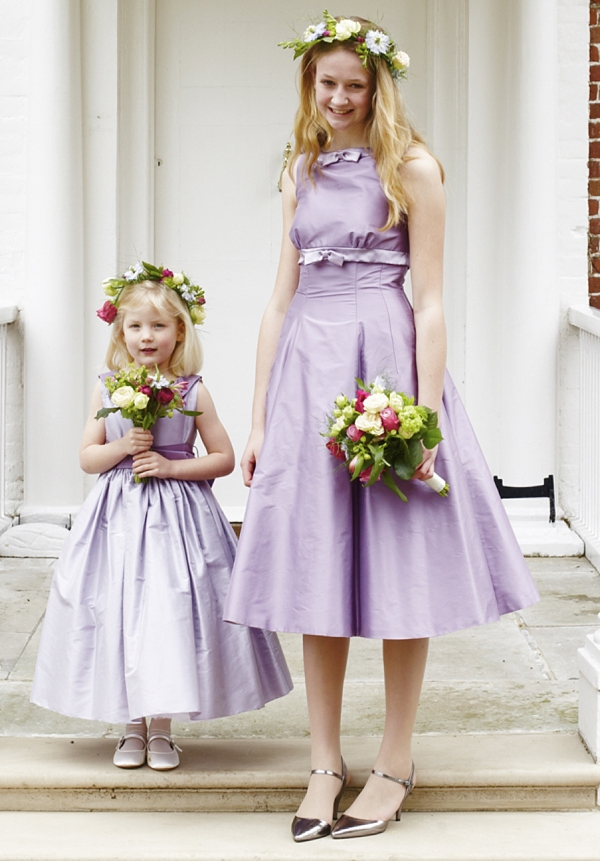 You can see more of the Nicki Macfarlane range on the website and keep up-to-date with the brand via twitter and facebook.
Much love,
Franky