We bring you all the best news and we bring it you first and exclusively here on Love My Dress, and today we have some super news for all brides considering wearing an original vintage wedding dress.
On Thursday 19th September, Charlie Brear (formerly 'The Vintage Wedding Dress Company') will be having a Sample Sale that will give brides a chance to purchase Original Vintage dresses and accessories at an amazing discount. 
Dresses will start from as little as £150, providing a really fabulous opportunity to get your hands on something truly unique, original and pre-loved that will look out of this world on your wedding day.
Take a look at some of the utterly beautiful gowns that Charlie has curated towards her collection of original vintage wedding dresses…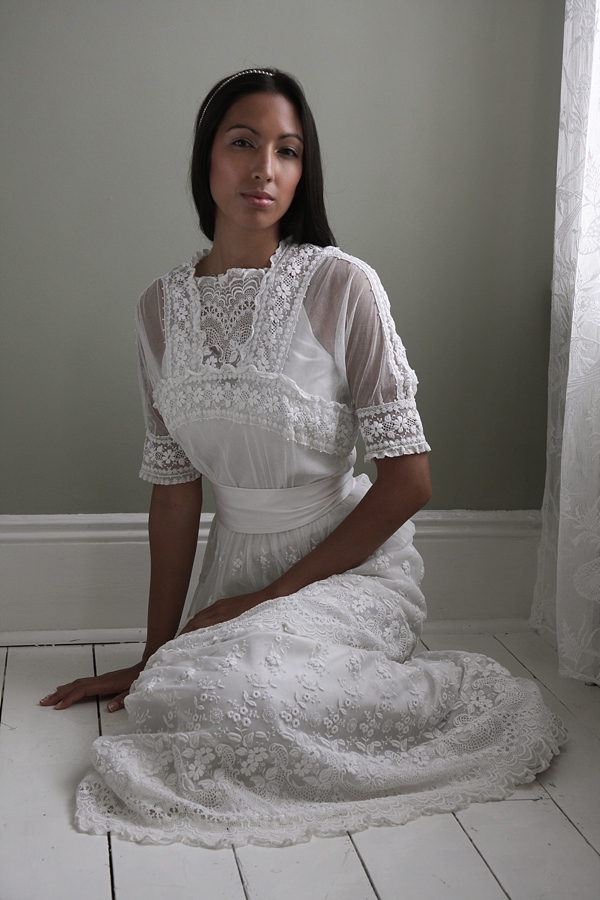 I'll be featuring an exclusive interview with Charlie Brear over the next couple of weeks, and we have a gorgeous real wedding coming up where the bride wears one of Charlie's stunning gowns – keep your eyes peeled!  You can also see some of the most beautiful brides and indeed dresses from Charlie Brear on Love My Dress right here – prepare yourself, you might be a while!
Charlie Brear's boutique and studio is located at 33 Tottenham Street, London, W1T 4RR, and we've included a handy map below to help you find it.  It's a beautiful, beautiful place and I can't wait to feature the images that my lovely friend Naomi Kenton took when I visited back in March.
For further information on the Charlie Brear vintage sample sale, please contact the store directly on 0207-647 4898, or email [email protected].
Have a lovely day all,
Annabel