One of the benefits of writing this blog is that I get to hear about some truly brilliant British designers – something I've a very strong passion for promoting.  I love flying the flag for our home-grown talent and I'm a big supporter of 'made in Britain' bridal wear brands.
One such designer I've been championing for the past couple of years now is Suzannah – a luxury British born and bred womens-wear fashion label that specialises in event dressing – and who luckily, for stylish brides and Love My Dress readers out there, also have their own 'Bride by Suzannah' line.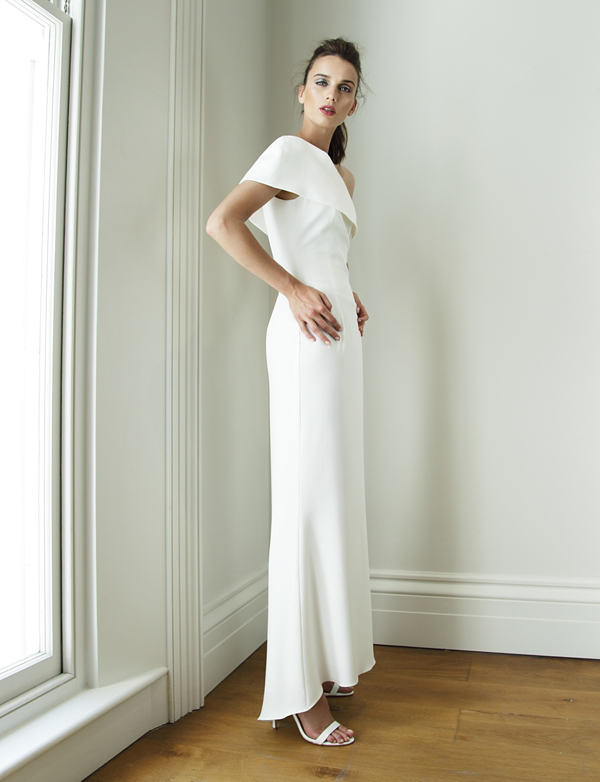 London based designer Suzannah Crabb has a reputation for her design talent, skill for trend forecasting and her huge commercial acumen. Suzannah realised a niche in luxury event dressing and has gone on to build a much-coveted brand now associated with dressing younger members of the royal family and A-list celebrities.
I know first hand how luxurious and glamorous Suzannah designs are because I'm lucky enough to own two of her designs – this utterly beautiful 1930s bottle green silk dress and this leopard print shirt dress – they are certainly two items of my wardrobe I keep for best, or when I want to feel particularly glam!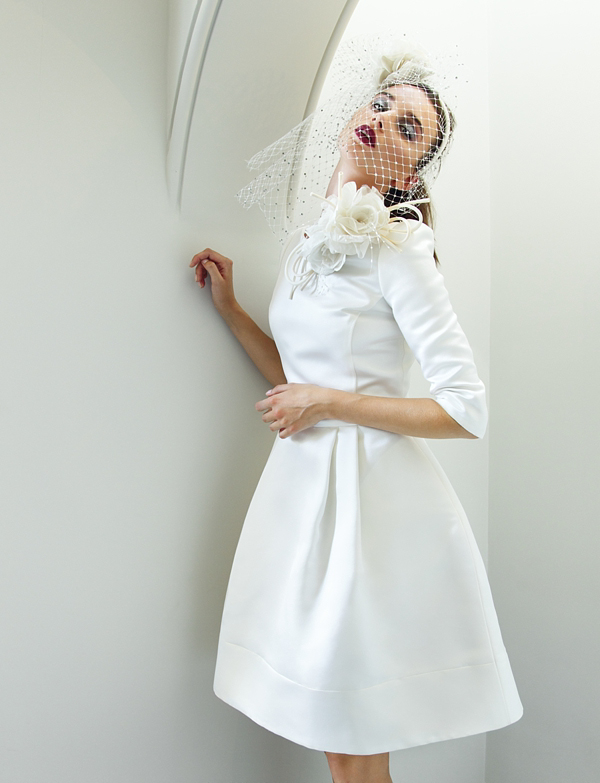 The Suzannah brand was built in 2006 while designer Suzannah herself was still working a full time job, something I can relate to as I did the same with Love My Dress, but eventually that ended in 2009 and she shifted her attention to growing her fashion label.
The made to measure service and bespoke alteration service allowed Suzannah to expand her customer base and tweak the dresses for each individual client.  There was suddenly a demand for Suzannah's style, dresses and skill set and Suzannah began to dress women for christenings, the races, high profile work events and of course weddings and before long, 'Bride by Suzannah' had been established.
As with it's ready-to-wear line, the Bride by Suzannah collection focuses on the couture, made-to-measure and luxury end of the market and tailored towards luxury, cool, modern brides that appreciate couture fashion, care about their wardrobes and want to look amazing on their wedding day.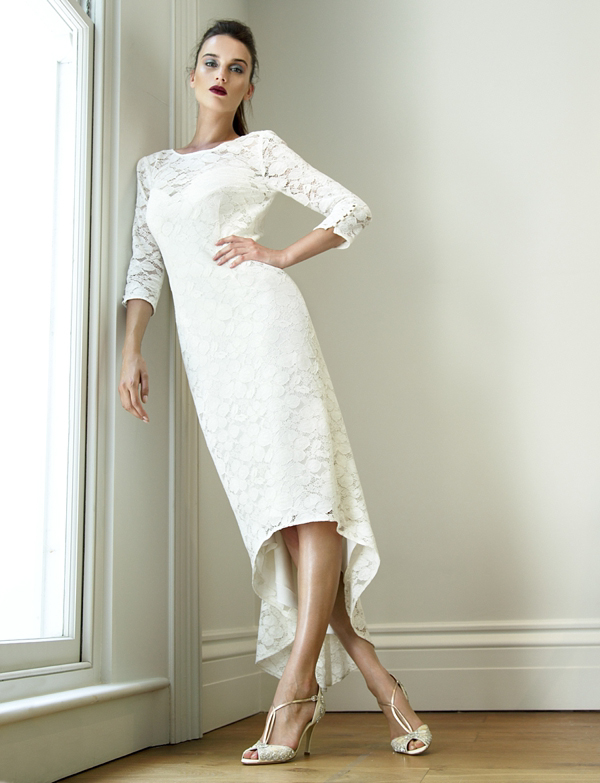 The Suzannah bride is a modern thinking woman who wants an immaculate look which is appropriate, current and ultimately flatterering.  These are unique wedding dresses made for cool, chic brides – perfect for fashionable brides, city weddings, registry office ceremonies, second weddings, understated weddings in unusual venues and the older bride.
I love that the entire collection has a clean, fuss-free and 60's chic vintage appeal – it is also, in bridal wear terms, very well priced for couture tailoring.  Tailored and hand finished in London, using archive couture principles, each wedding dress has an abundance of character and heritage within, which can only be experienced when worn, and then of course treasured for years to come too.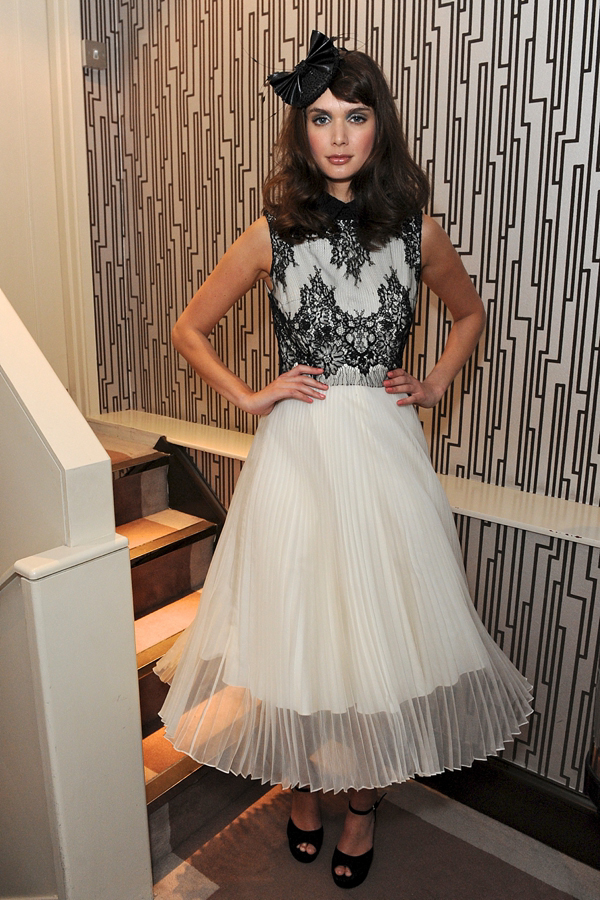 So what do we know about the designer herself?  Well, Suzannah has a passion for Parisian and American archive couture – she also has rather an obsession with beautiful prints which she uses to craft the signature sculpted drama-look to her dresses.  And she has a penchant for 40's inspired tea-dresses too – I have my eye on this beauty and quite fancy wearing it on Christmas day.
Above 2 images – real bride Leonie wearing Bride by Suzannah – image credit Harrera Images.
Bottom image real bride Tonia wearing Bride by Suzannah – image credit Julian Apse
As well as the bridal wear designs you see on the page here, Suzannah also offer a bespoke option which is already incredibly popular with clients.  Details and looks can be entirely customised and Suzannah also stock accompanying headpieces, veils and accessories to assist brides in completing their overall look, as well as styling advice and current fashionable suggestions, with headwear and shoes to order.
Suzannah gowns cost between £850-£2000 and the Bride by Suzannah collection is only available at Suzannah's flagship London boutique.  The price of each dress includes fit service working with sizes from 8-14.  Larger sizes are available to all but may require a separate quote as additional pattern work is necessary.
For further information, please visit the Suzannah website.  You can also find Suzannah on Facebook and Twitter.  The Suzannah boutique is located at 3 New Quebec Street, London and is a hallmark to this divine British collection.
Might you be tempted to try a Suzannah gown in the hunt for 'the' dress? We'd really love to hear from you if so.
Annabel
This is a sponsored post
Follow Love My Dress on Google+