Good morning wonderful! How has your weekend been? Hopefully it's been relaxing enough for you to feel raring to go again this rather wet and rainy Monday morning.  I'm easing myself back in to my work routine after having spent most of last week in London and most of yesterday scribbling Love My Dress plans furiously away in my Moleskine – there are some exciting projects afoot, my only problem is I want them all to happen now! But good things come, and all that.
This morning's feature is something quite special – a wedding of the most intimate format you can imagine – a romantic elopement with the majestic Scottish mountains as backdrop – for this is where Laura and Damian chose to formally commit their lives and love to one another on 15th August last year with a handfasting and Gaelic blessing.  There were no bridesmaids or bridal party, no fancy styling, nothing other than the couple, their officiant and the breathtaking natural environment.
Photography Copyright (c) 2014, Kitchener Photography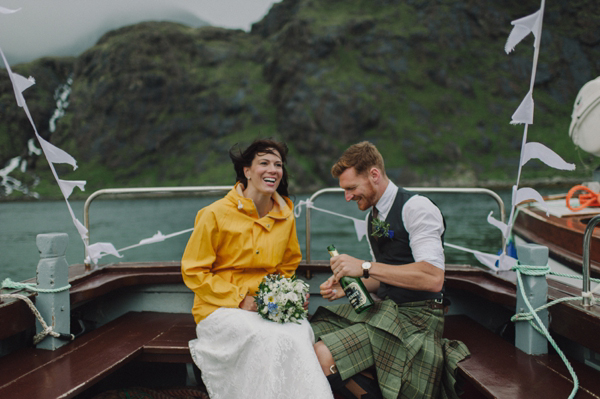 "Damian visited Loch Coruisk on the Isle of Skye six weeks before the wedding on a hiking trip with students from his school and instantly knew this was the location we would be married. The location is a secluded seven miles from civilisation and was the perfect setting to have the intimate and romantic wedding we both wanted.  A last minute and secretive elopement just 'felt right' to us and reflected our low-key yet adventurous personalities."
"We have such a large number of family and friends with whom we would love to have shared our day with. However, we decided that the day was to be just about us and we simply followed our hearts.  We chose a traditional Scottish elopement with a hand fasting ceremony and Gaelic blessing."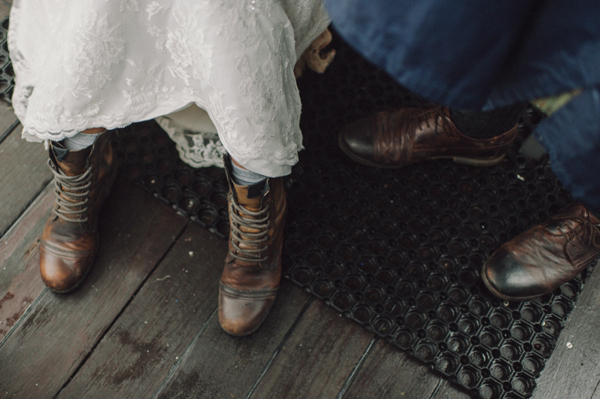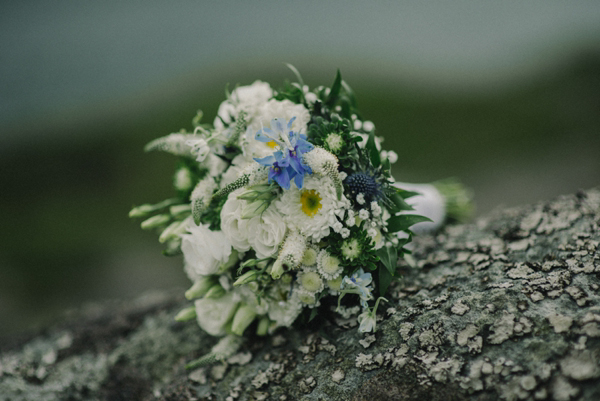 "We spent three days away to get married and they were simply perfect – it was easy to make it about the two of us, as we were all alone! After picking up the flowers we travelled to Skye in an Austin Healy classic car, through some of the most majestic scenery Scotland has to offer. A surprise proposal on route at the foot of the Buachalille Etive Mor mountain in Scotland's famous Glen Coe allowed Laura to wear her engagement ring at least one day before the wedding."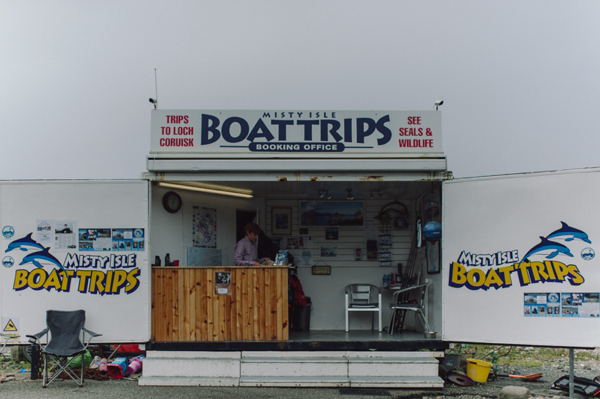 "Our most memorable moment has to be the boat trip and arrival at our ceremony location. As we approached the pier the mist lifted perfectly, leaving the Cuillen mountain range was exposed in full and spectacular view for us."
"Upon our arrival over the bridge onto the Isle of Skye the rain began to fall with a waist height mist smothering the scenery we were so desperate to capture. Even on the morning of the wedding as we picked up the car from the local garage after a break down, we were unsure if the Lochs surrounding mountain range would be visible for our ceremony."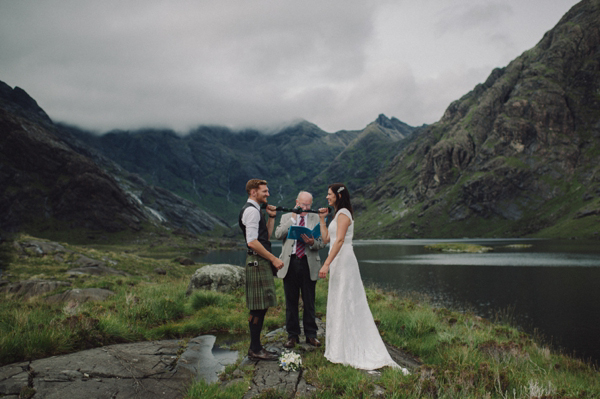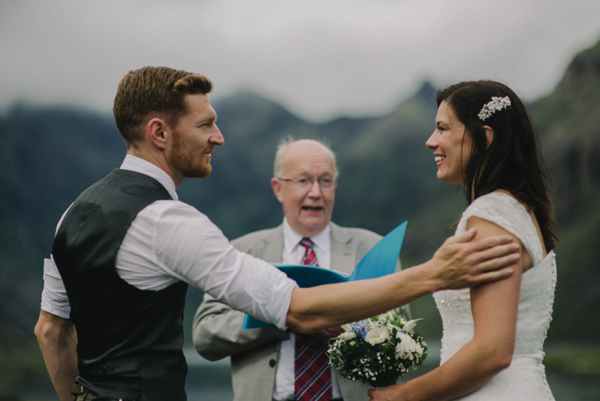 "A huge thanks to our wonderful photographers Joanna and Dylan of Kitchener Photography – who really captured the story of our wedding. We cannot thank them enough for their work and they were fantastic to work with. Not only photographers, Joanna and Dylan went way beyond the call of duty and doubled up as our witnesses and chauffeur when the car broke down."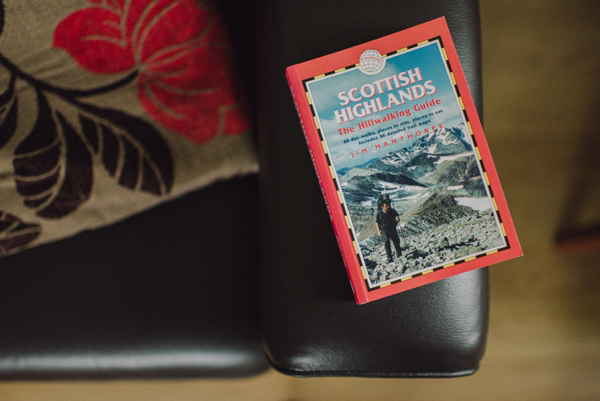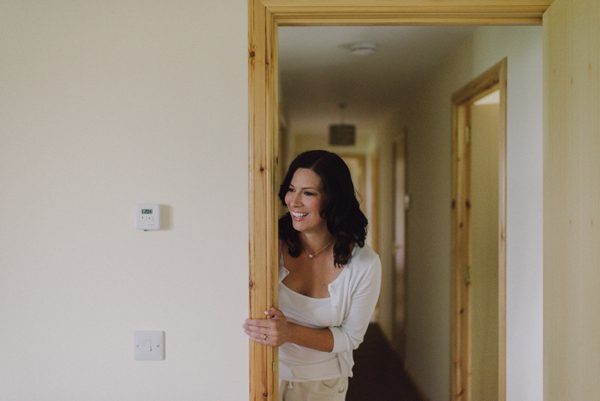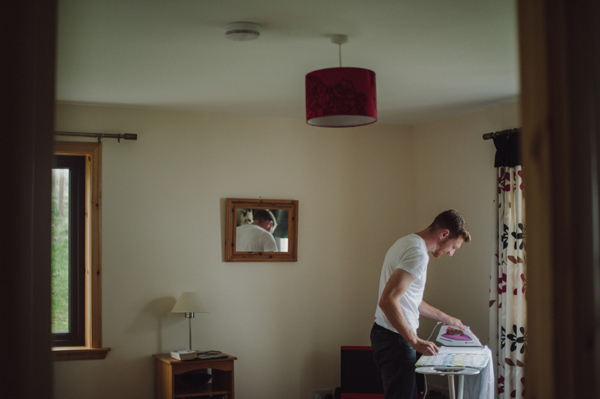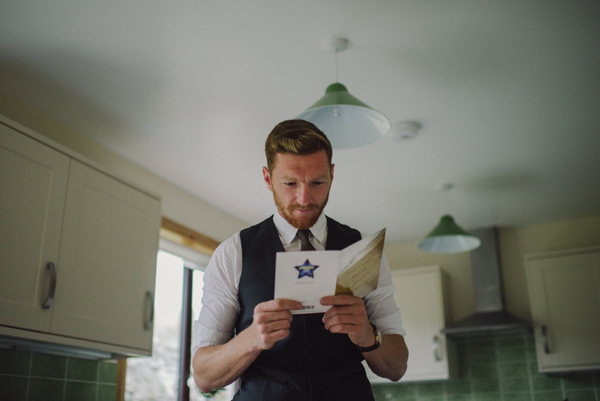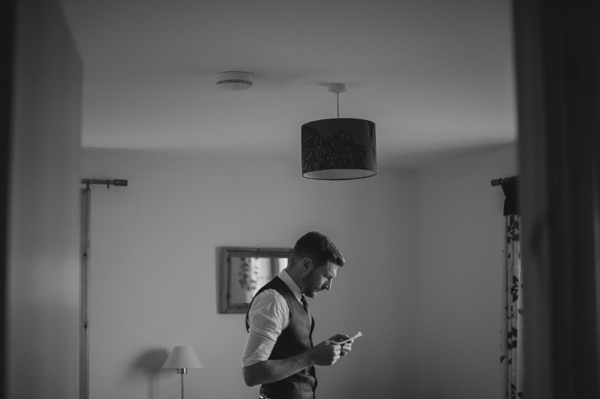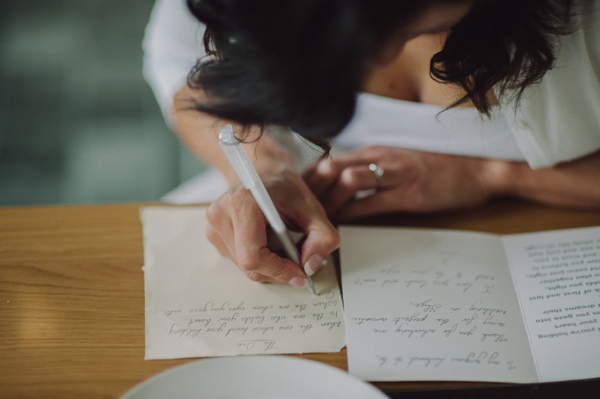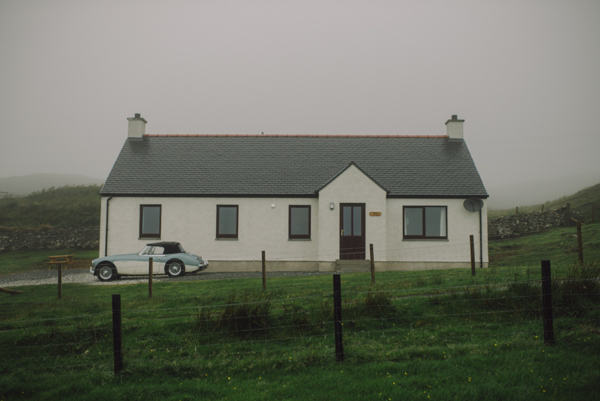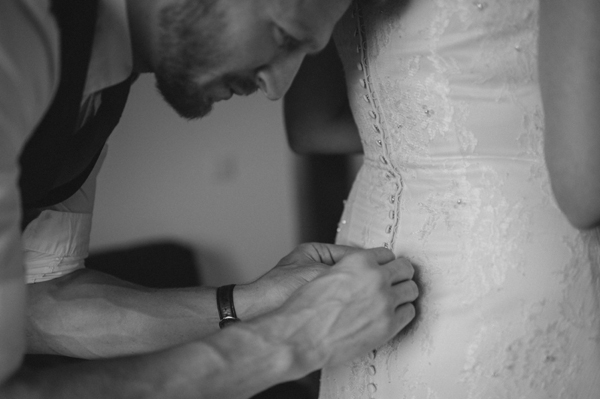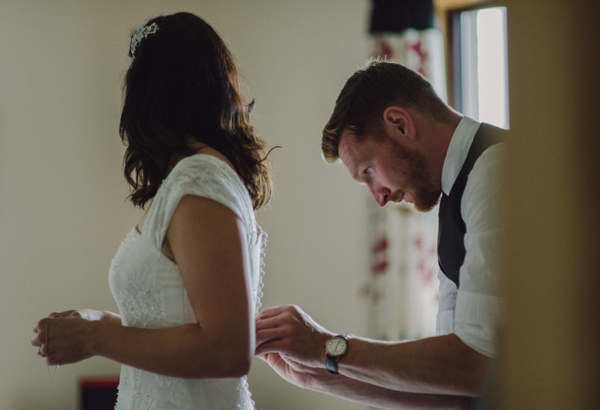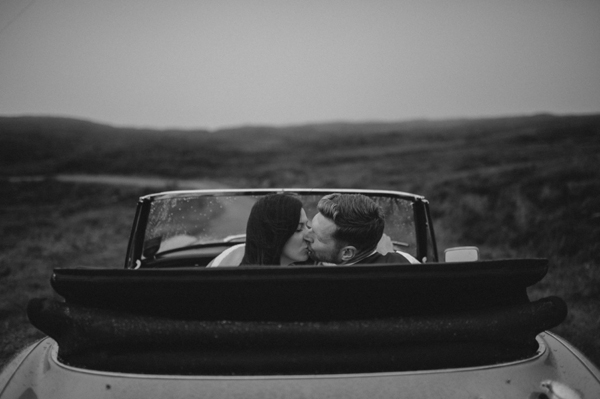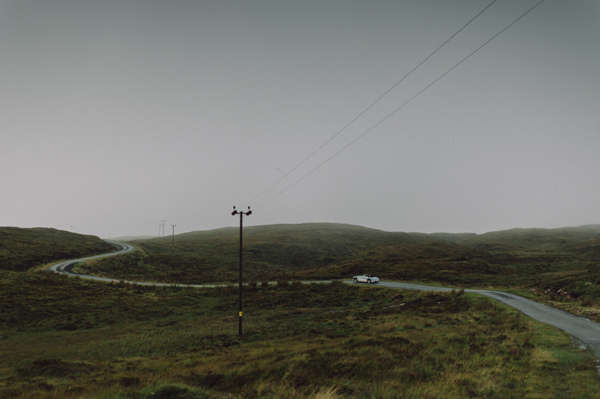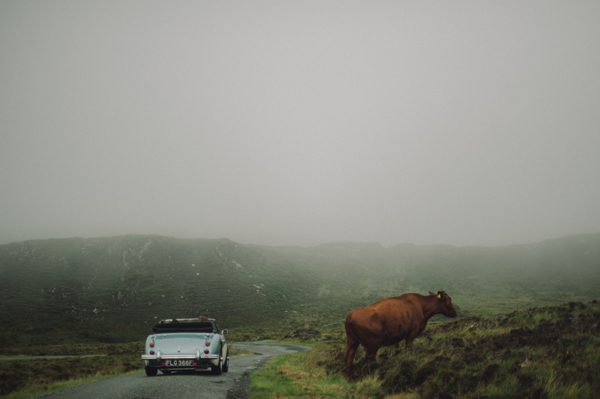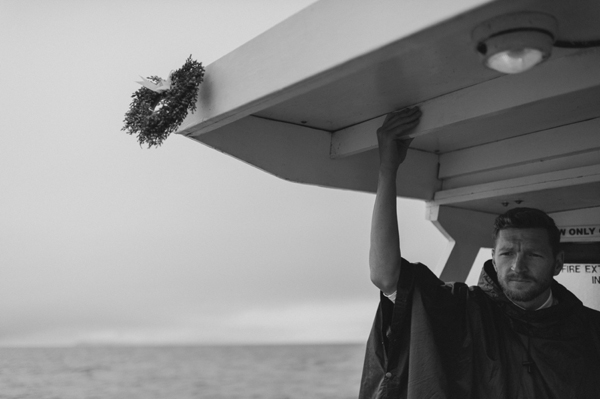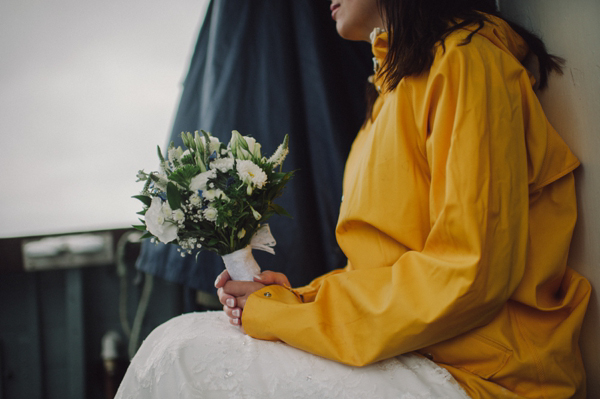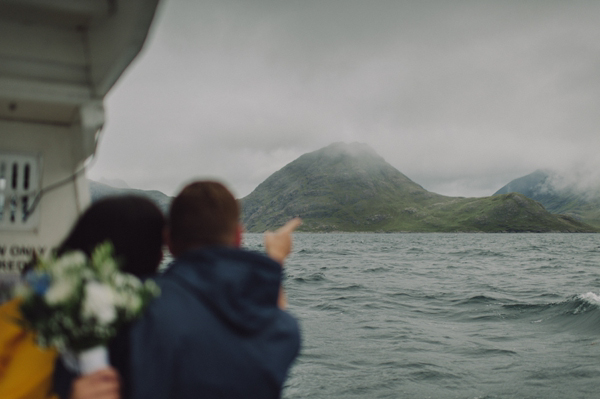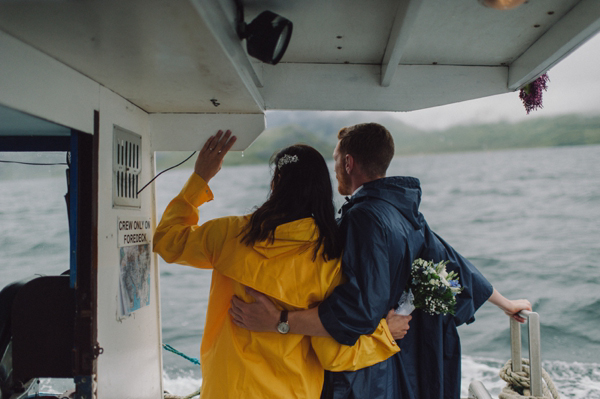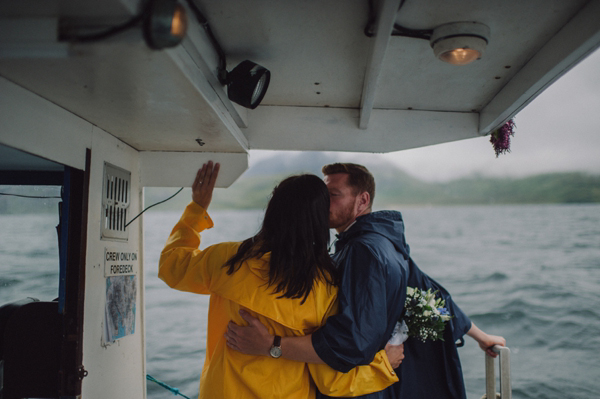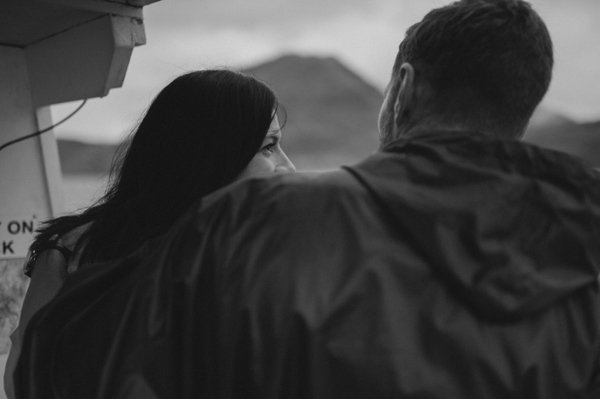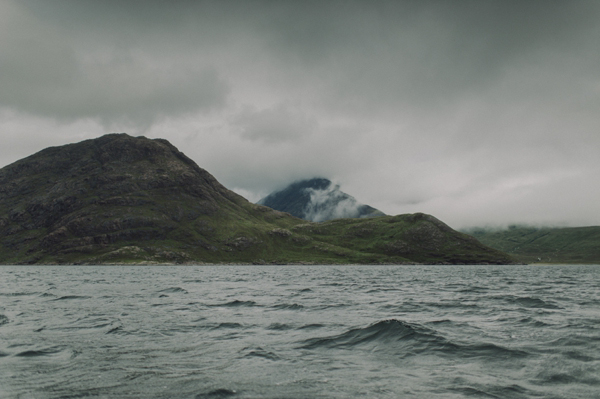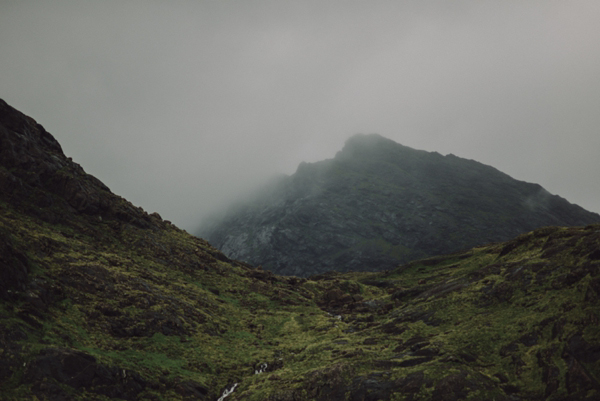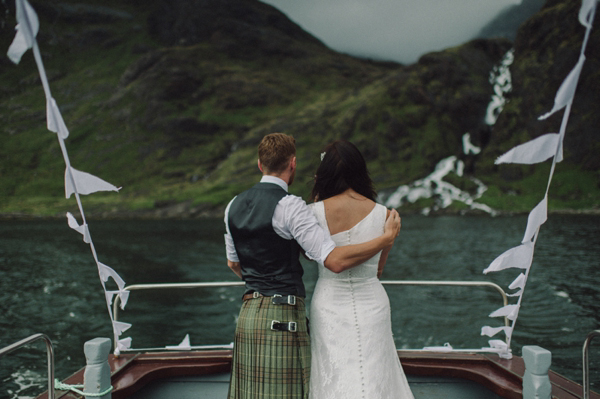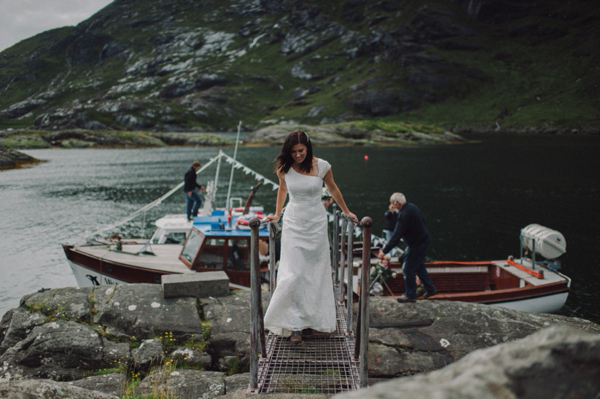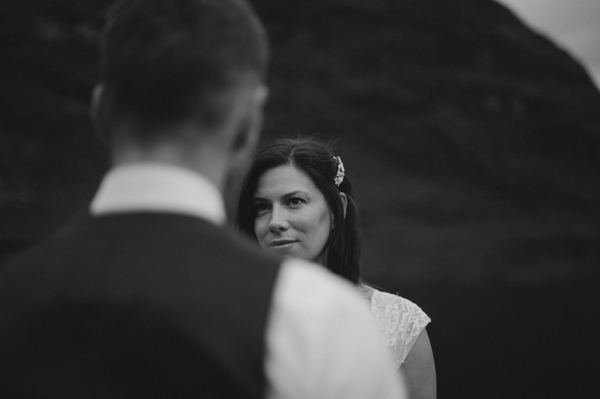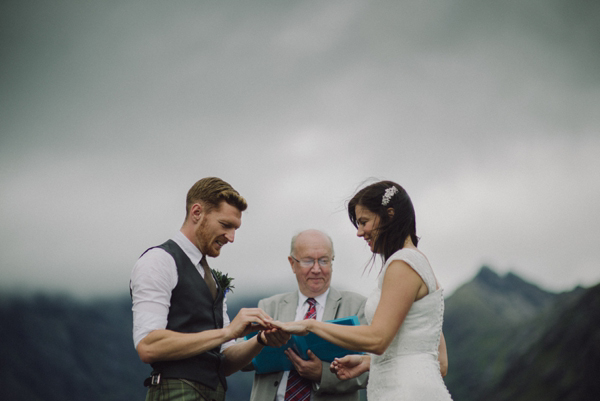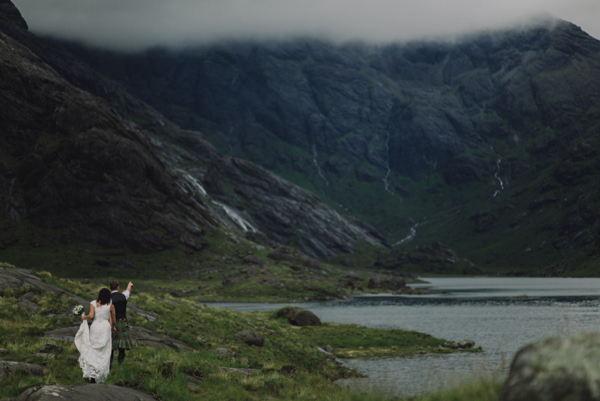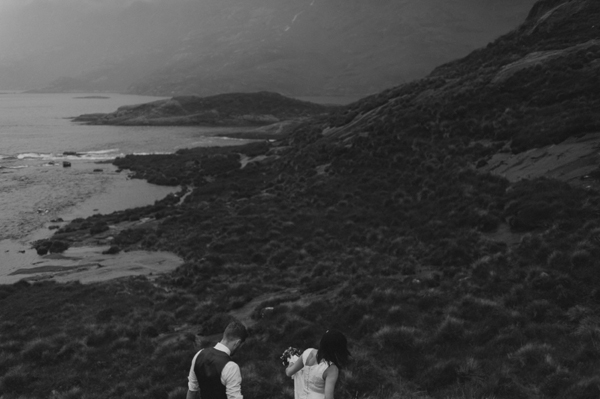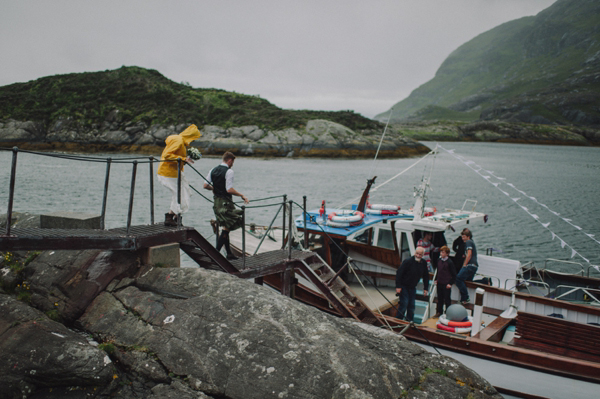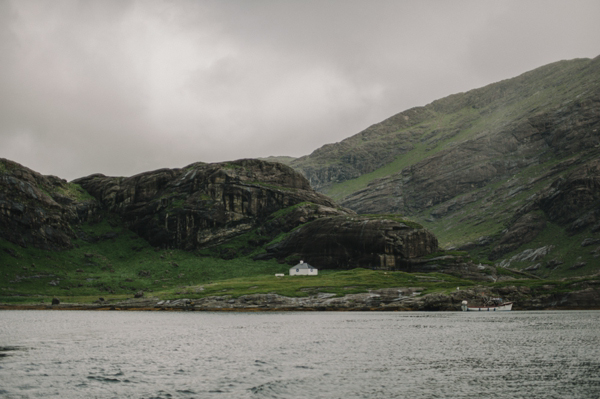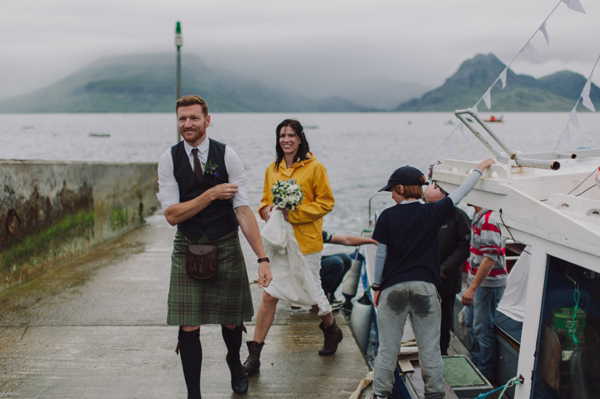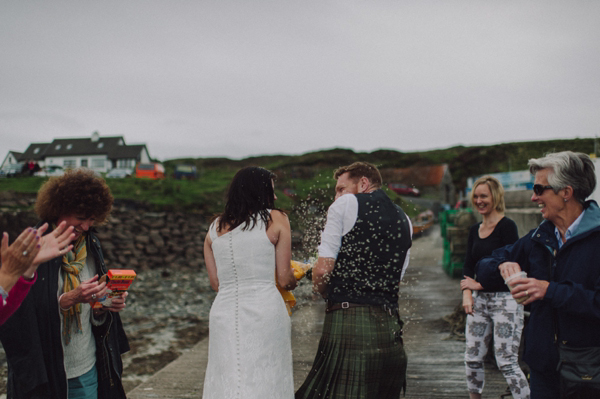 Words of Wedded Wisdom…
"Don't feel the need to have a big wedding and expensive wedding. The wedding decorations can be great fun. Our slate hearts (now hanging in our kitchen) were drawn with our kids chalk and we spent the night before leaving making our own Just Married sign for the car!Also why have a year of planning and stress when you can do it all in 15 days! Small weddings can be just as much fun and even more romantic. Get creative – the only limitation is your imagination!"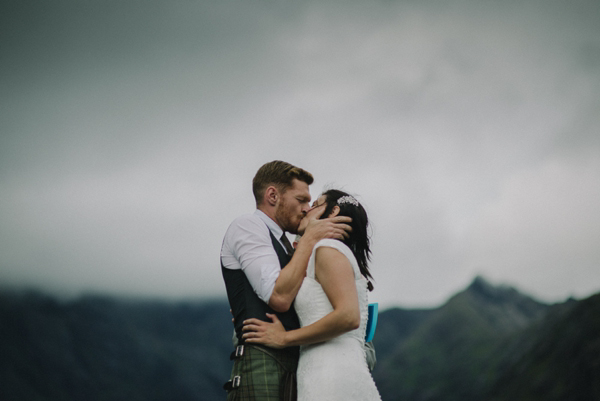 Are any of our readers planning on keeping it beautifully intimate and eloping? We'd so love to hear from you if so.  Be inspired by more elopements here on Love My Dress if so.
Love Annabel

Photographer – Kitchener Photography
Venue – Loch Coruisk on the Isle of Skye
Brides Dress – Charlotte Balbier from Kudos Couture
Hair Accessories – Jon Richards at Debenhams
Groom – Kilt + Sporran +  Zara shoes
Car Hire – Austin Healey 3000 hired via North Lakes Classics
Follow Love My Dress® on Google+