I love to feature a variety of weddings on Love My Dress, but the one constant each wedding shares is that they are always glamorous.  What defines glamour? Effortless elegance, romance and allure, that magical ingredient that draws you in and makes something compelling – images you can't take your eyes off because they are enchanting. 
This wedding, my friends, is glamour personified. 
Photography Copyright (c) 2014, Chris Spira
Fashion designer Anna married Art Dealer Ralph on 10th August last year at Vaucelleshof in Damme, Belgium – a place the couple both used to visit as children and whose landscape, architecture and interiors they have both since fallen in love with.  
"Ralph and I met 10 years ago now – and became engaged in March 2012 – at Peggy Porschen in London! It was a complete surprise to me – Ralph had planned to have it captured on camera by photographer David Jenkins – you can see the surprise proposal here."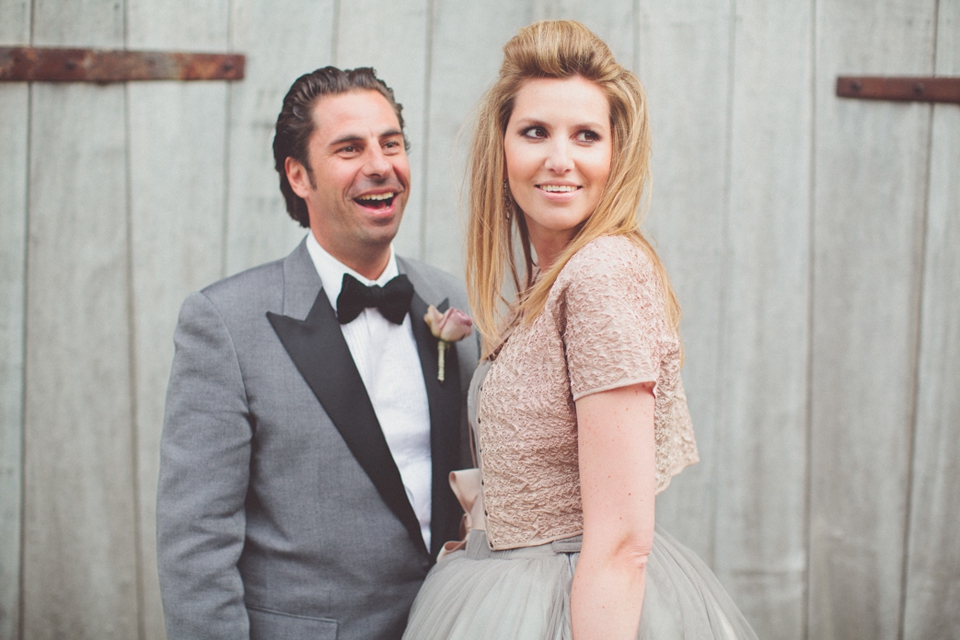 Describing her wedding as 'vintage glamour on the farm', Anna says their day was inspired largely by the beautiful taupe colourings of her Vera Wang wedding dress – a purchase from French boutique Metal Flaque. And I can see why. What a magnificent gown. My heart skips a beat each time I I look at it. Can you imagine how beautiful Anna felt on her wedding day wearing this?
"I love the taupe, grey, nude colour of my gown.  I never wanted to marry in white – it was love at first sight with my dress."

There are so many inspirational styling ideas in this wedding.  Pinterest lovers – *pin* your heart out!
"Our florist, De Ridder, matched our flowers to the colours of my dress – so pale neutal colours.  I really wanted to have flowers with a faded, vintage appeal."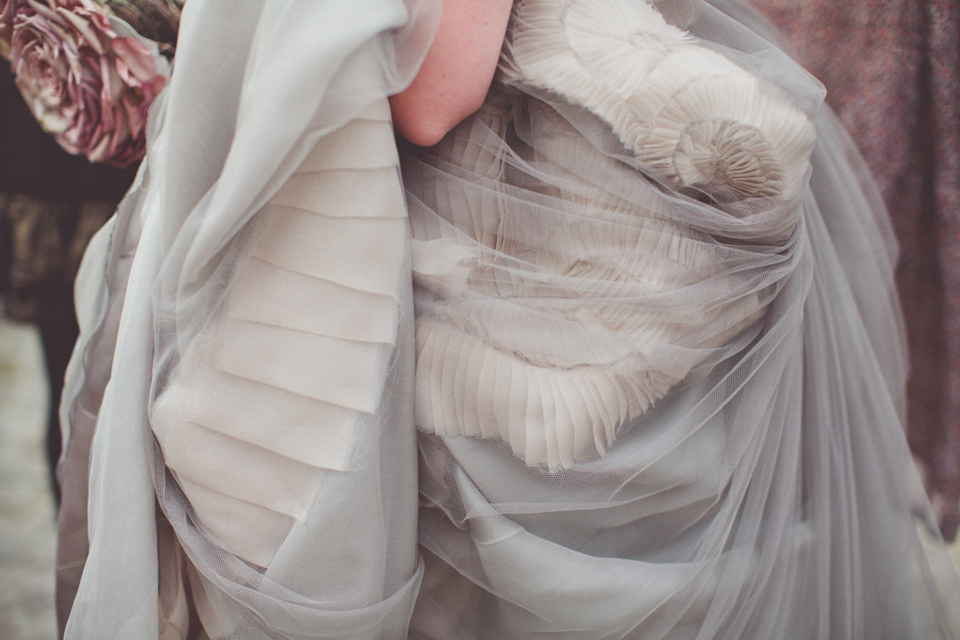 "As favours, we provided beach bags with flip flops , sunglasses, lipgloss, bikinis, hair accessoires, beach games, sun cream, cosmetics and peppermints all bought at Primark!"

The cake was designed by talented cake maker Makiko Searle of Makis Cakes to match the colour of Anna's wedding dress – and shipped to Belgium.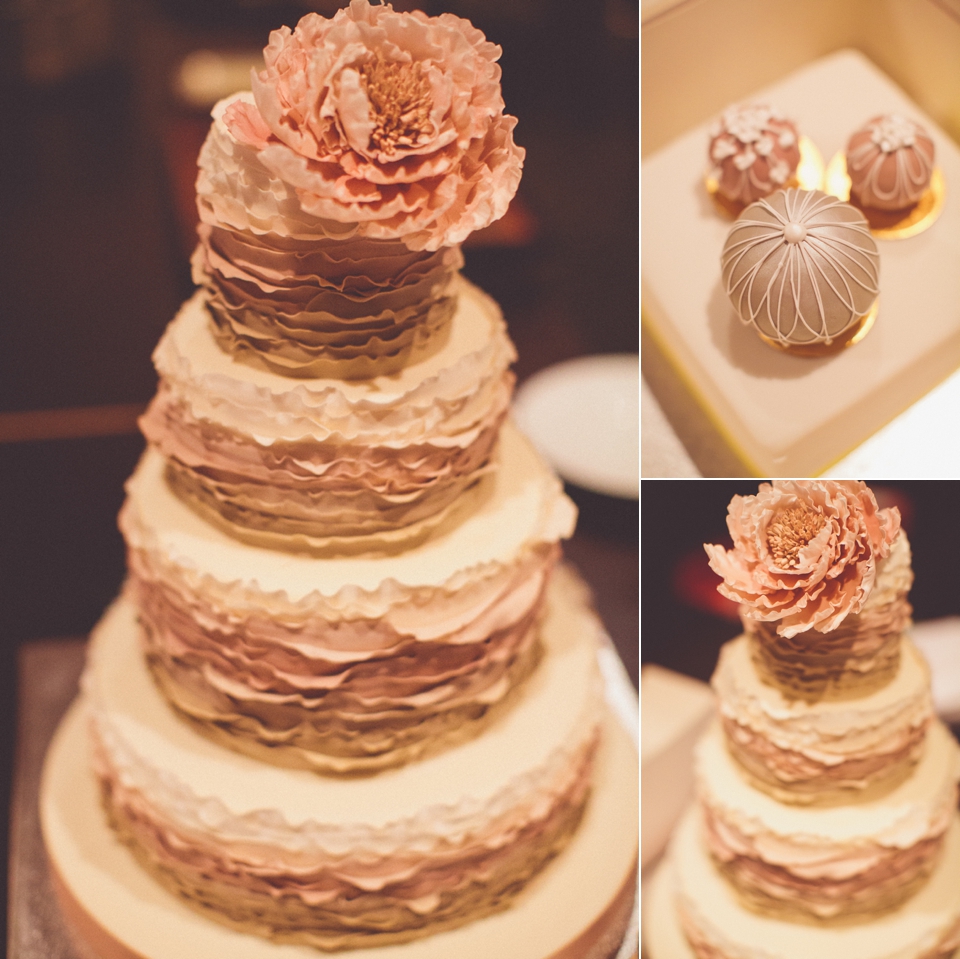 "Our photographer Chris Spira's work and images are stunning.  It was lovely to work with her and we both enjoyed it very much.  All of our guests have told us that these are best photographs they have ever seen.  We are so happy to have such amazing memories of our wedding day.  We both hope to continue to work with Chris in the future."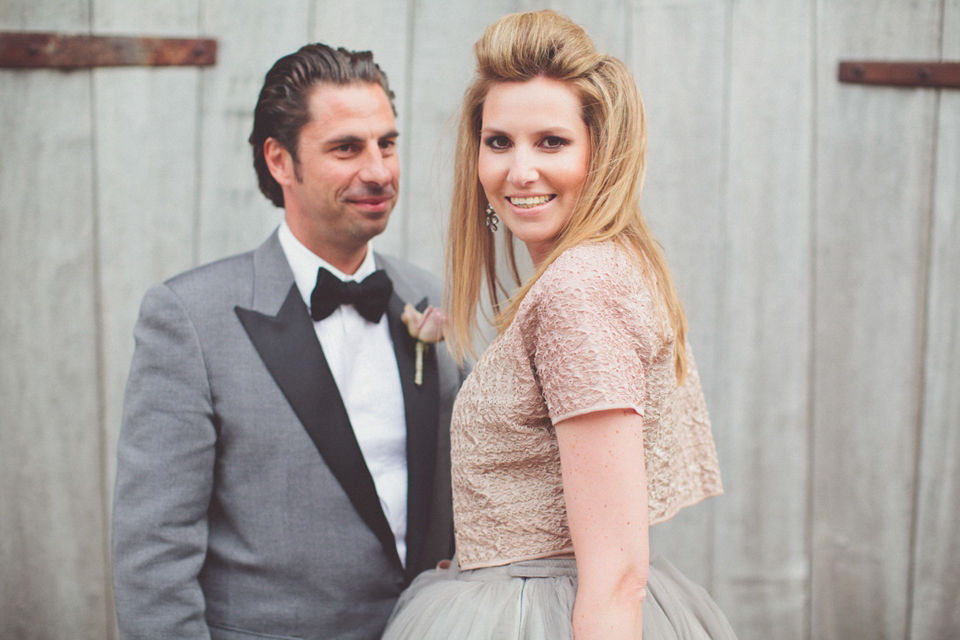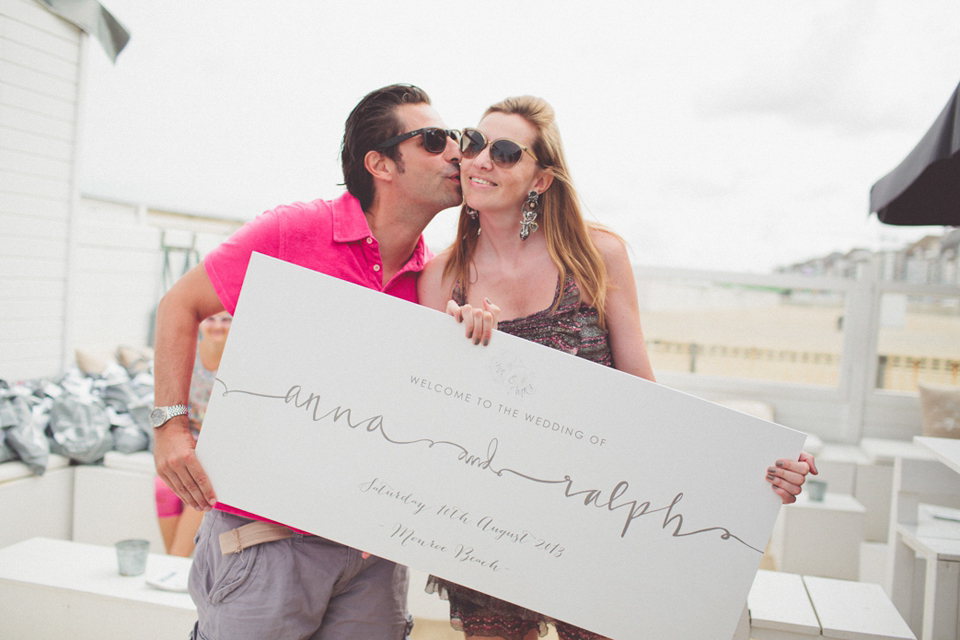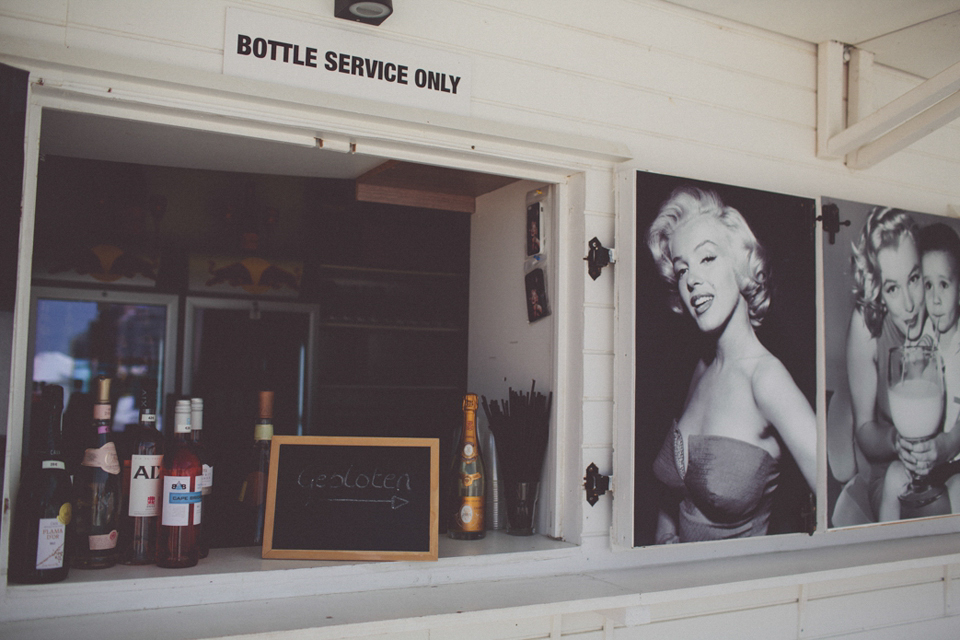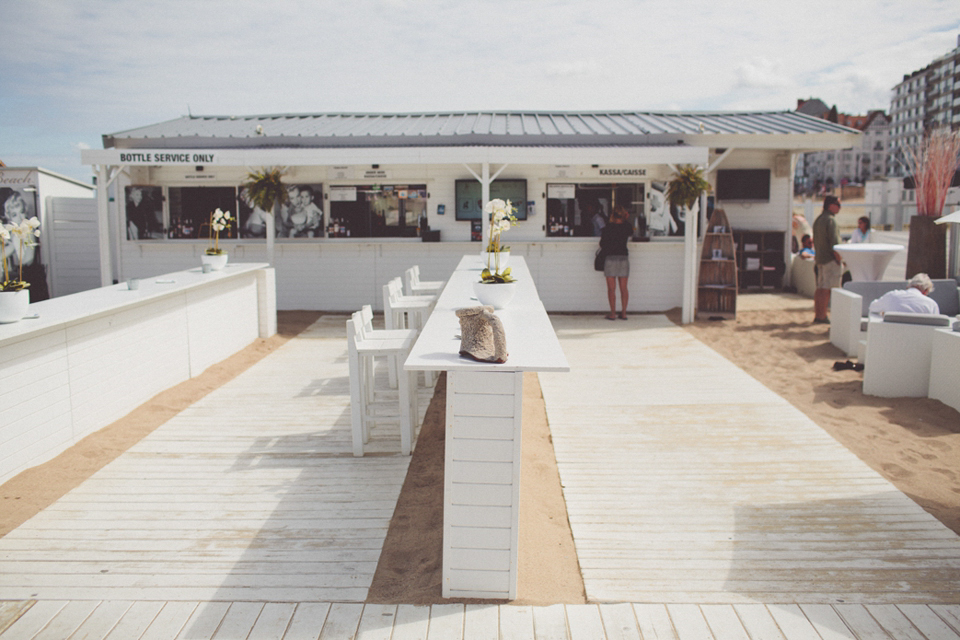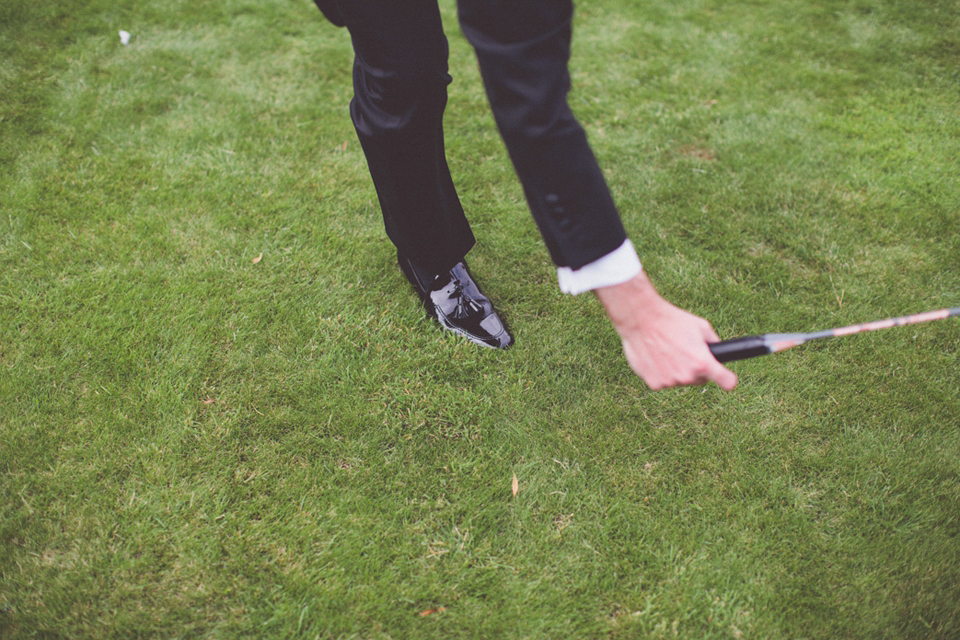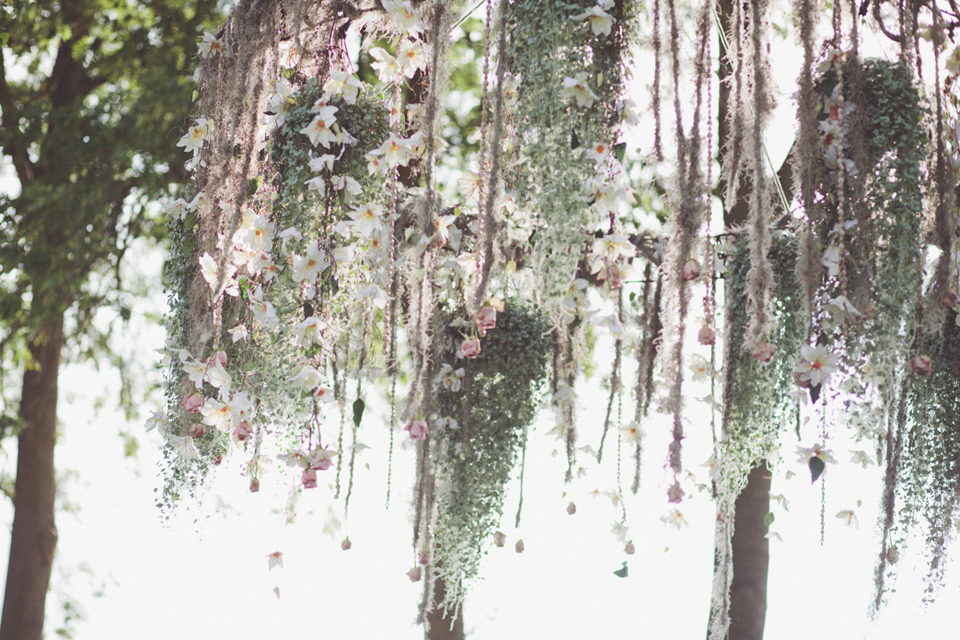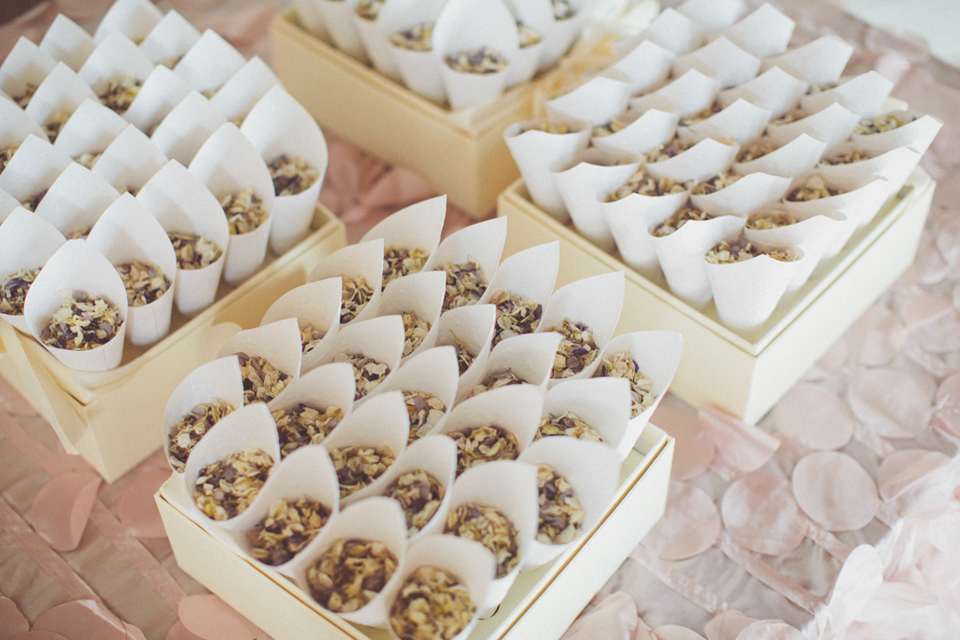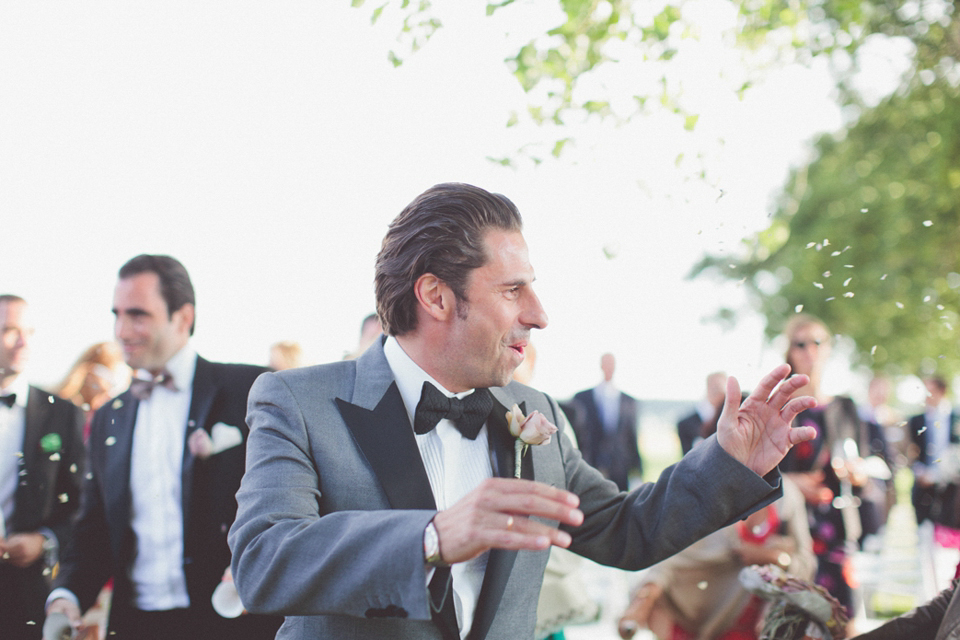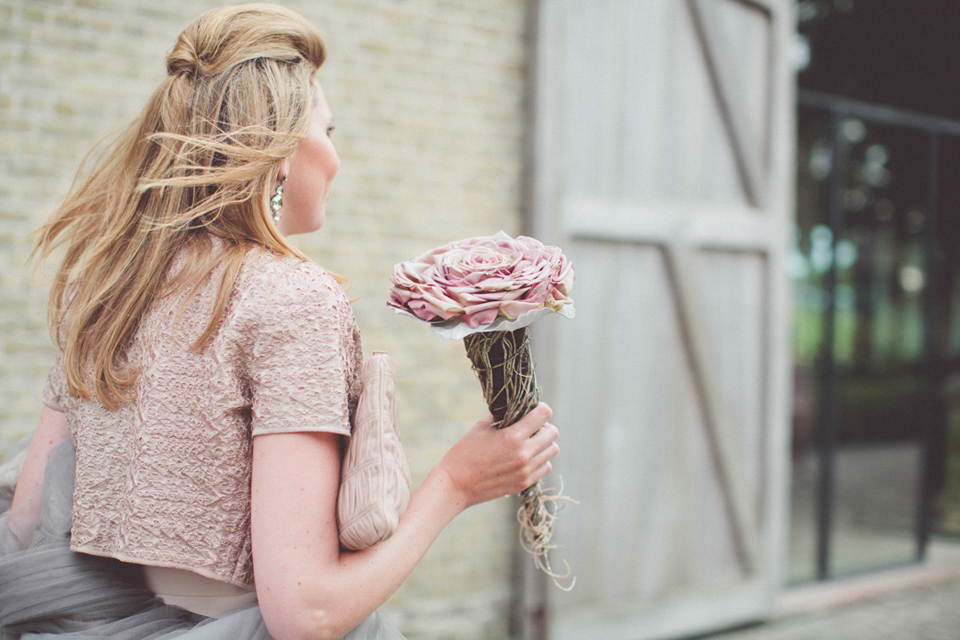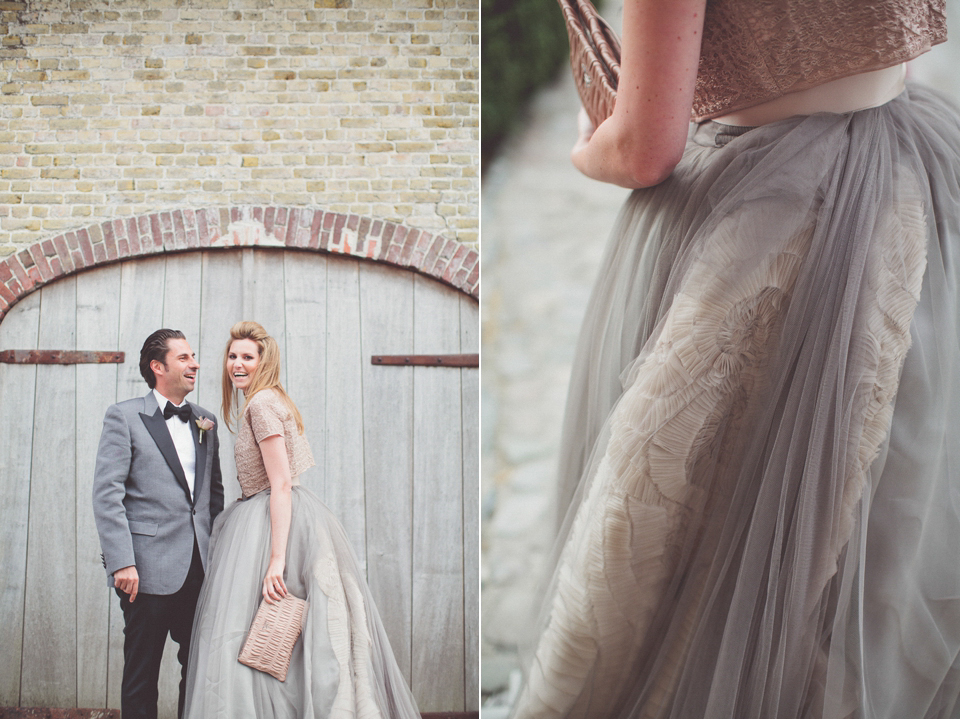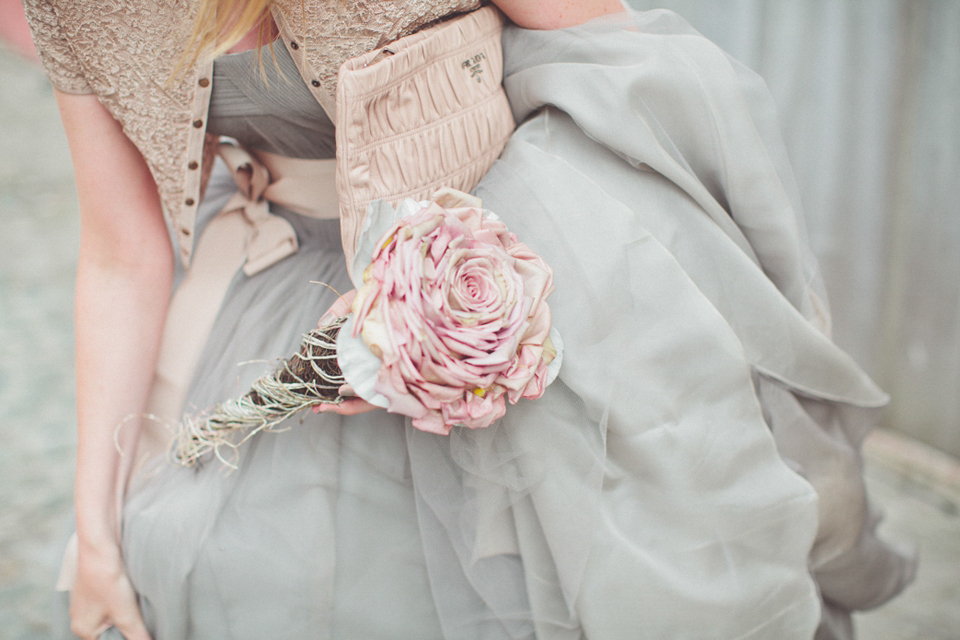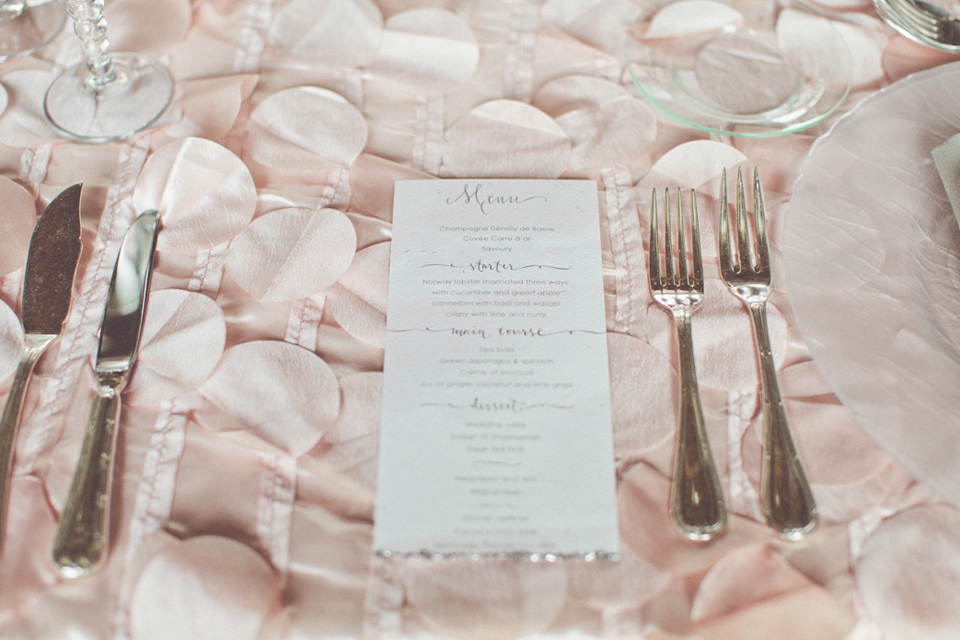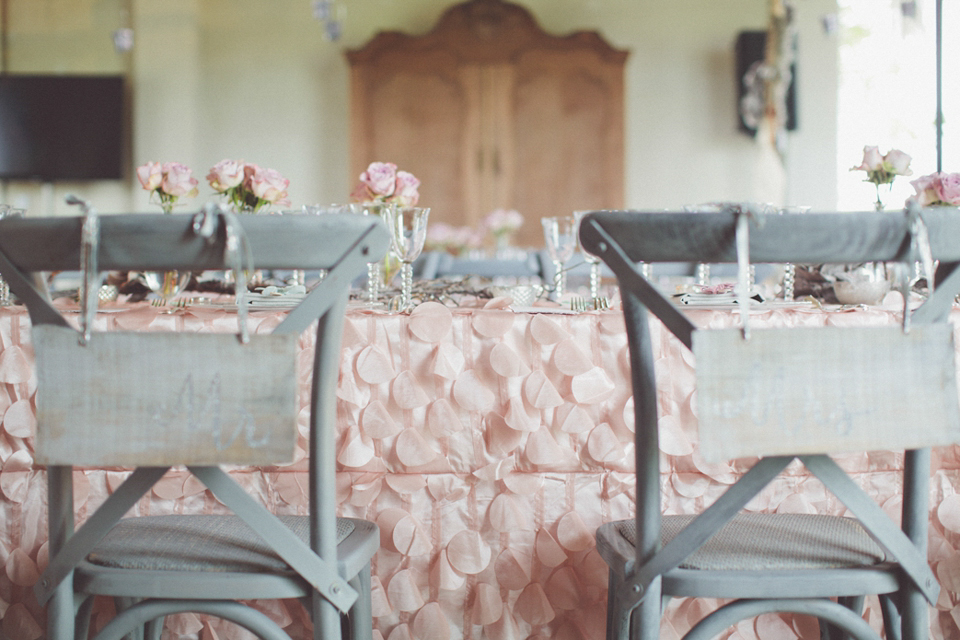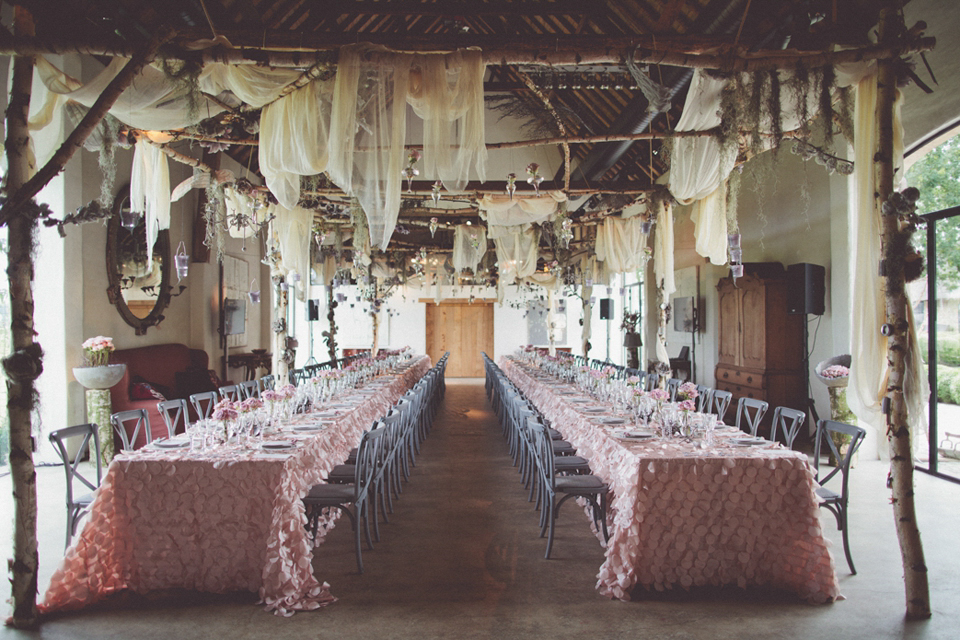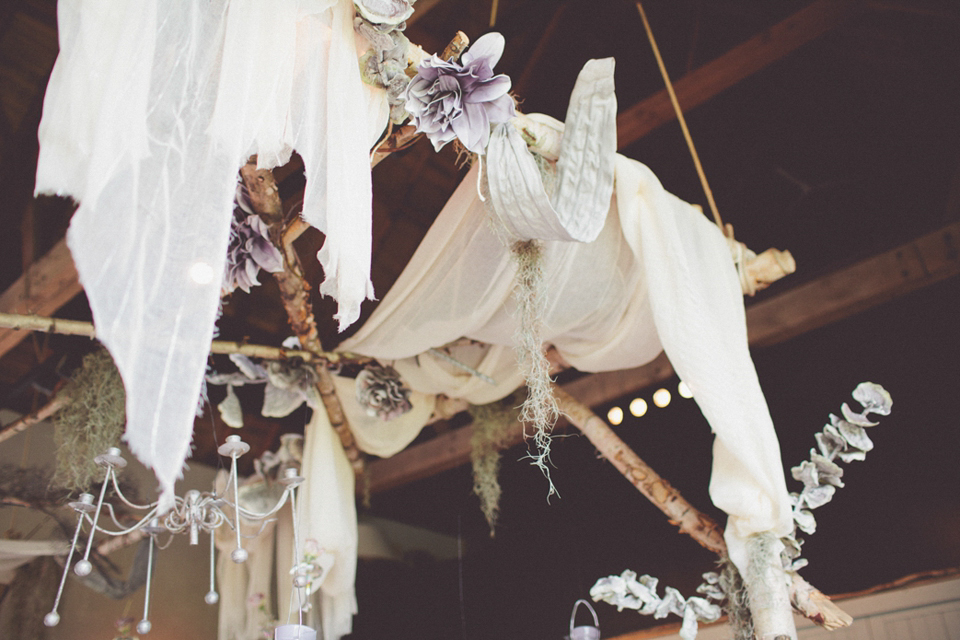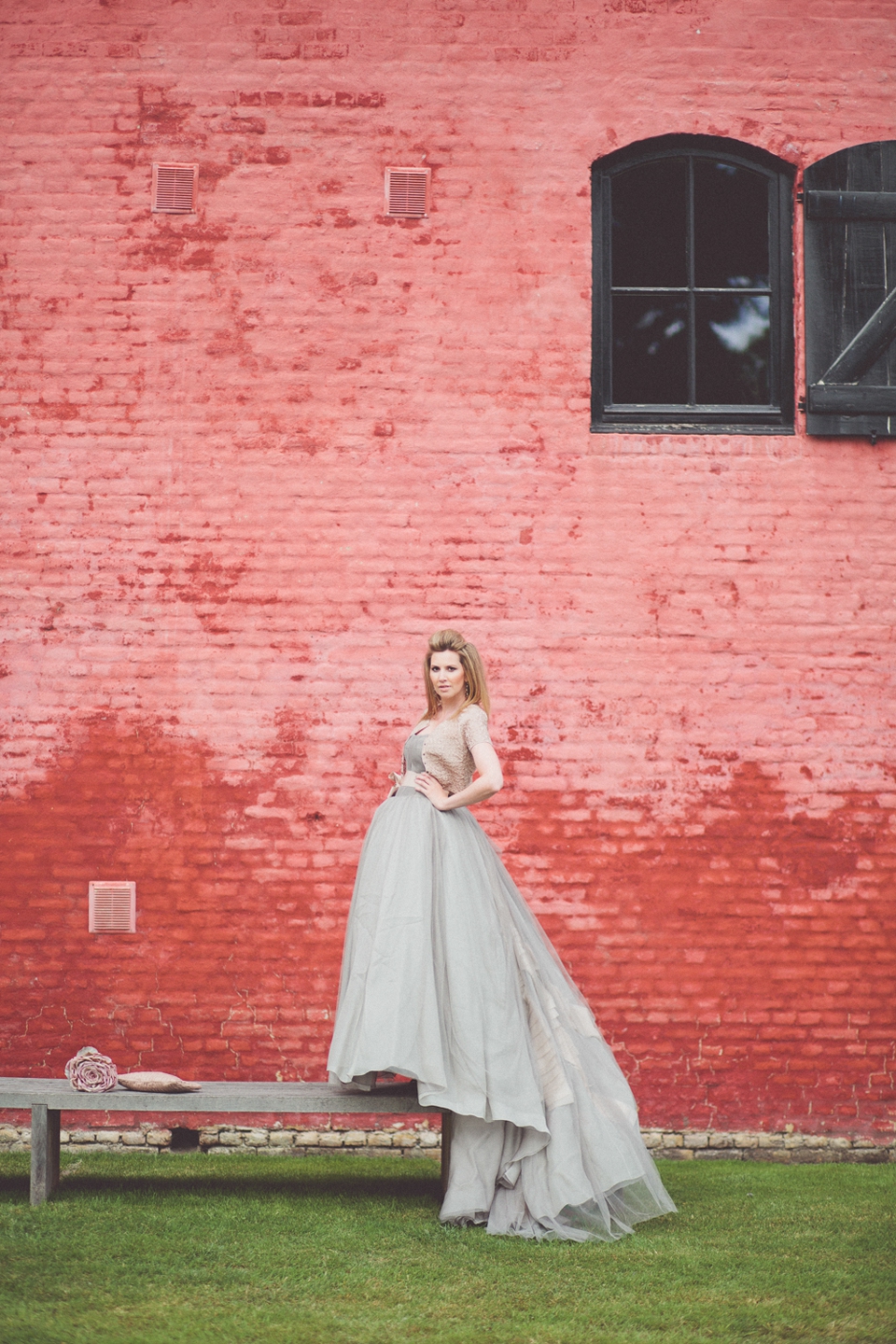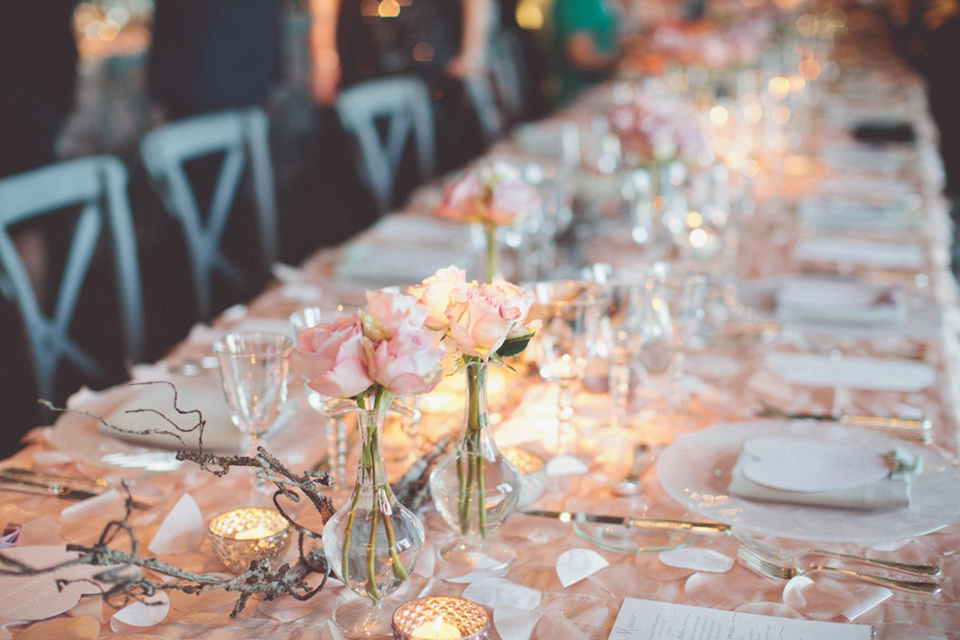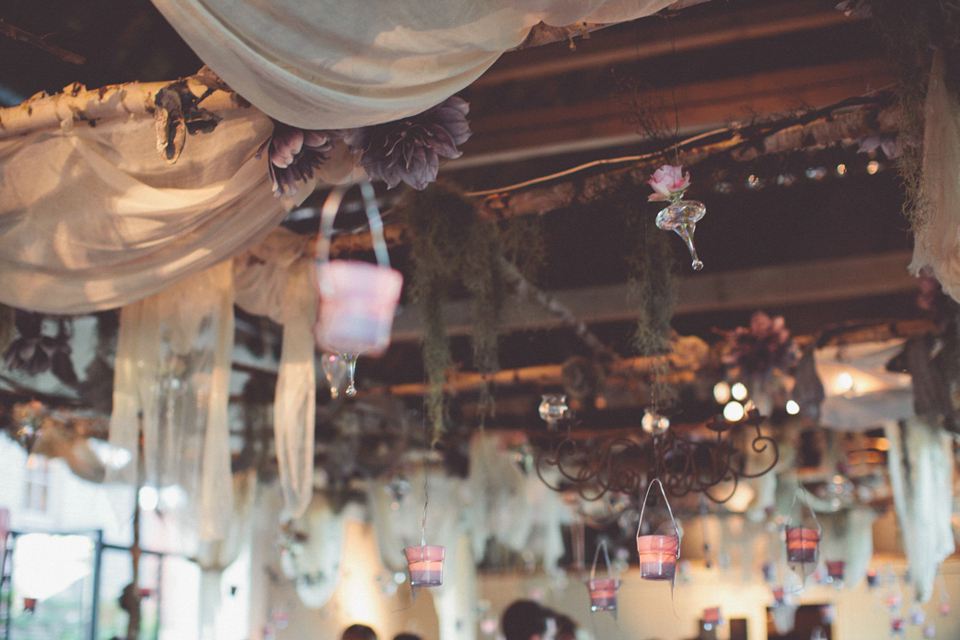 Goodness me, what a feast for the eyes, absolutely breathtaking!
Thank you so very much Anna and Ralph for sharing your glamorous wedding day with our readers, and huge thanks to photographer Chris Spira for asking us to feature her work too.
What inspires you most about these photographs?  And may I encourage you to all now go out and have a most fabulous, glamorous day.
Love Annabel
Photographer – Chris Spira
Venue  – Vaucelleshof in Damme, Belgium
Wedding Dress – Vera Wang via Metal Flaque
Shoes – Brides Shoes – Miu Miu Ballerina flats
Grooms Suit – Lanvin
Florist – Florist – De Ridder
Cake – Makis Cakes
Entertainment – violin + DJ
Rings – Suzanne Kalan via Liberty (the bride) + Cartier (the groom)
Catering – Huyze Debaere
Stationery Designer  – Gemma Milly
Hair Stylist – Dessange
Makeup Artist – Mac
Follow Love My Dress® on Google+