Weddings can be such fun for dressing the little people up, don't you think?  Dare I say the little people almost steal the show in this pretty Spring-time celebration, but not quite – bride Anna looks delicious in her Eco-luxe wedding dress by designer Minna.
Anna, a Rights Manager at Channel 4 married James, the Director of an Investor Relations Agency, on 19 April this year at Islington Town Hall Council Chambers, followed by a reception at the London Canal Museum.  Their day was such a beautiful, colour-filled Spring celebration, but oh my, look at the children's outfits!
"We just wanted our wedding to look and feel full of happiness. I tried to have a basic colour palate of grey and yellow, and embrace the London wedding thing, but really just stuck to stuff I liked. It was important that it felt personal to us – we really didn't want that corporate wedding venue feel.  I do think the fact out wedding was held on Easter Saturday also helped guide our style choices."
Photography Copyright (c) 2014, Richmond Pictures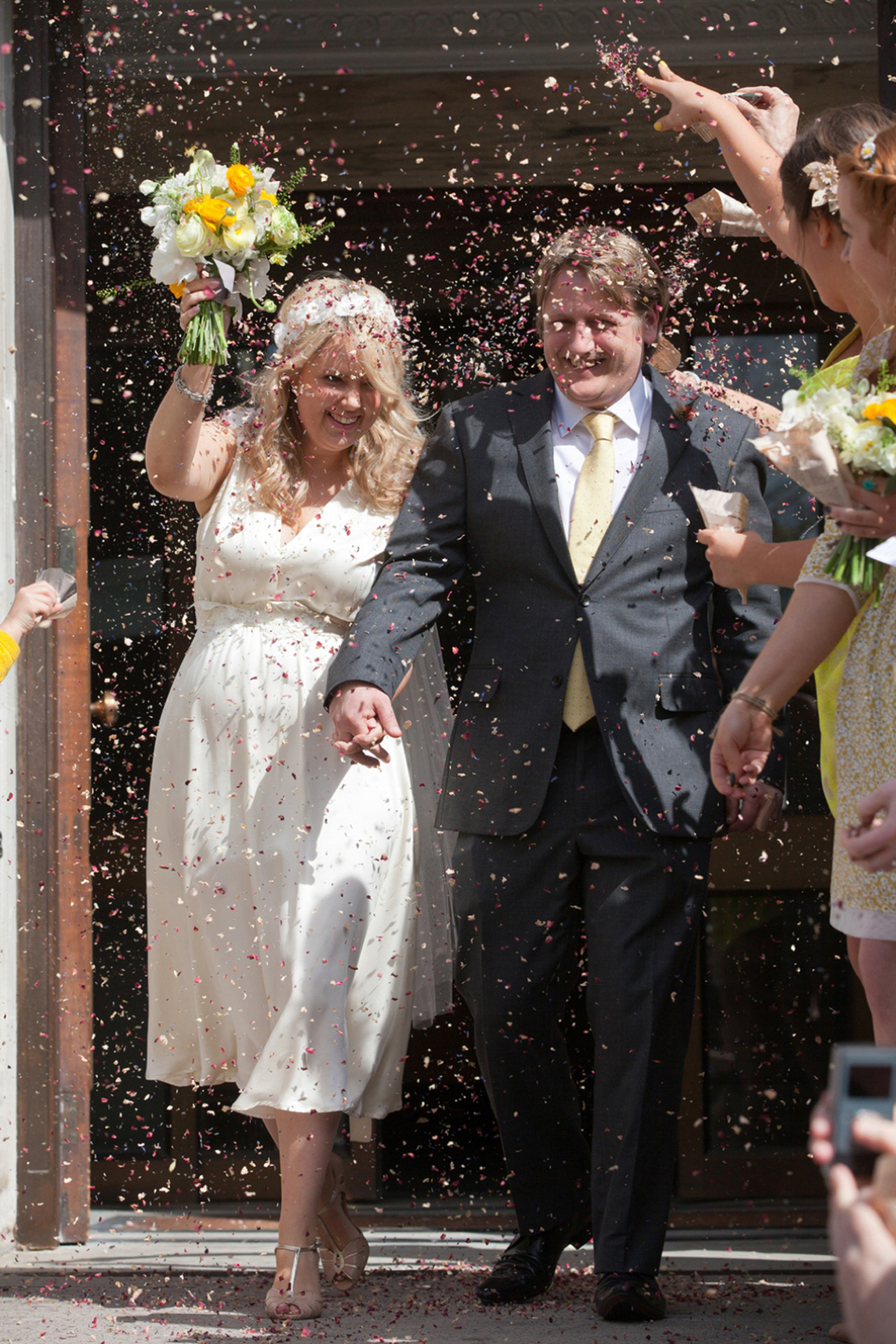 "We got engaged after five years – James seized the initiative one drunken evening having been waiting for an opportune moment, but realised that there was no likelihood of being one anytime soon as we were both going through very busy spells. He already had the ring hidden in his sock drawer and proposed at the bottom of our bed.
I know it wasn't on a beach in the Caribbean ,but I couldn't have asked for a proposal which was more 'us'.  We got married 11 months later."
"The London Canal Museum was the first place we found that was a quirky fun venue, but also didn't make us use overpriced catering or charge corkage. Plus we could arrive there on a boat!
My Maid of Honour, Alix, had been married a few years previously and she and her Aunties plus Mum had made metres of homemade bunting, and we got to borrow it on our wedding day.  We decorated the rest of the venue with a mix of flowers, vintage finds, and the requisite Ikea purchases. We also made a giant piñata for our guests to 'feed' with our wed-libs. We are going to crack it open on our first anniversary!"
"We travelled on the canal boat My Fair Lady to the reception venue.  It was such a fun and unusual way to get there!"
"James and I met in a pub called The Bedford in Balham. I was working as a nanny at the time, and had had a pretty full on day so went to the pub with my sister, and I looked horrific! James introduced himself as Juergen the Norwegian hairdresser, and I fell madly in love – I was mildly disappointed later when I realised I wouldn't be getting my highlights done for free!"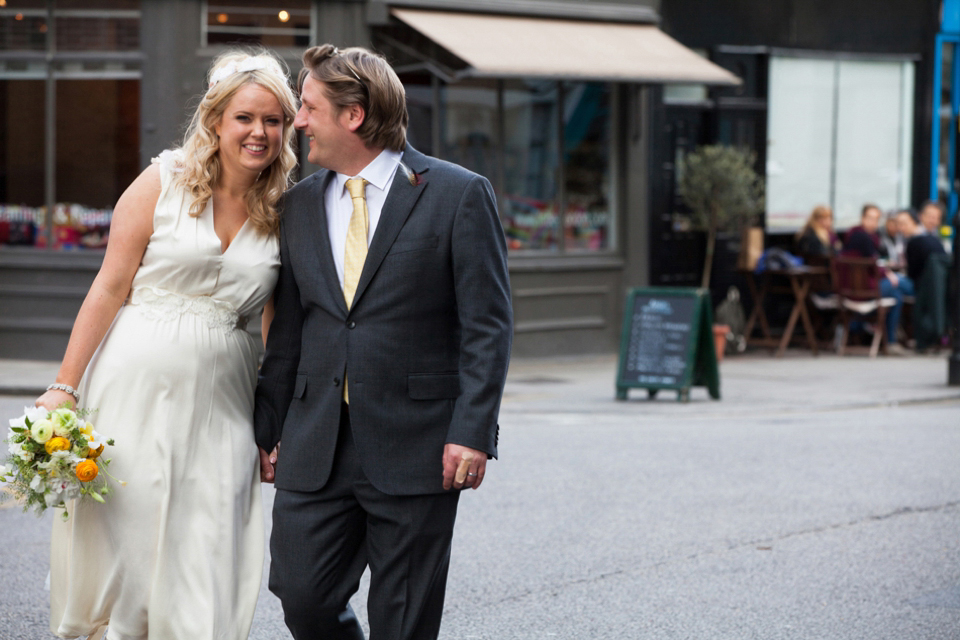 "We did the flowers for the venue etc ourselves. I, my Mum and my sisters went to Covent Garden flower market a few days before the wedding. My Maid of Honour Alix arranged the flowers in the venue's back room the day before the wedding. The bouquets for myself and the bridesmaids, and the posies for the little flower girls were all done by Hattie Fox at That Flower Shop."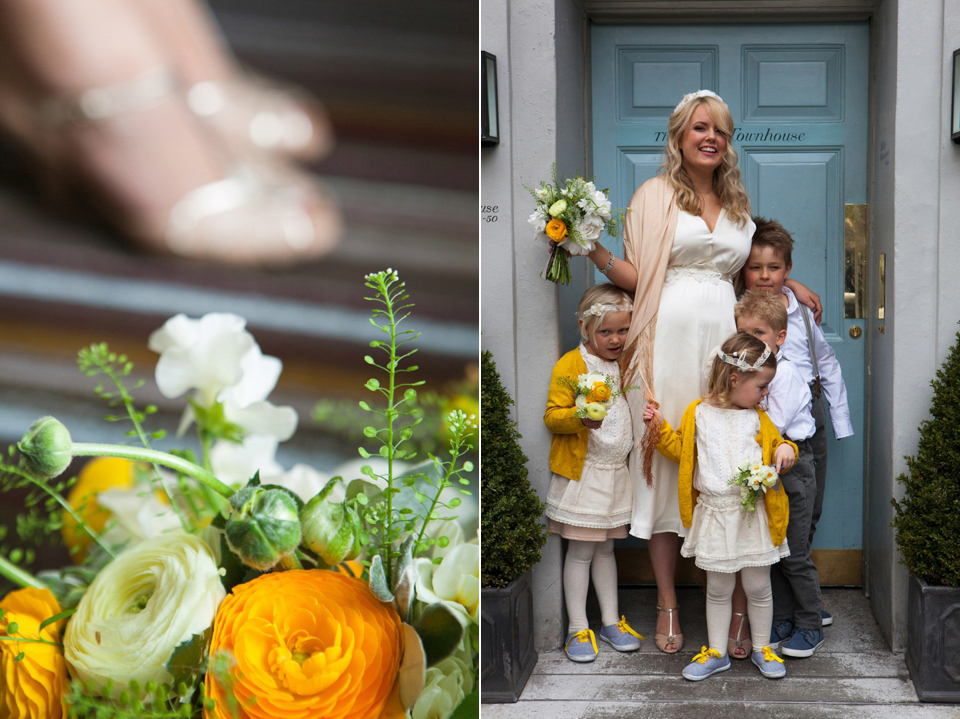 I really do love that Anna chose to wear an ethically produced dress by Minna.  Every dress is hand embellished and made from sustainable, organic, recycled and locally produced textiles. You can read more about Minna gowns here.
"Minna was the first place I went to look for wedding dresses. I personally couldn't bring myself to spend the amount of money that many people suggested wedding dresses should cost. Minna had these beautiful dresses, made from ethically sourced material, at a much more reasonable price. I fell in love with their studio – up in the eaves of an old church in Brixton. It is really worth a visit, just for the experience!
The Vera dress was the last one I tried on. I had originally dismissed it as I so wanted to get the Valerie dress. My sister snuck it back into the pile and as soon as I tried it on I loved it!"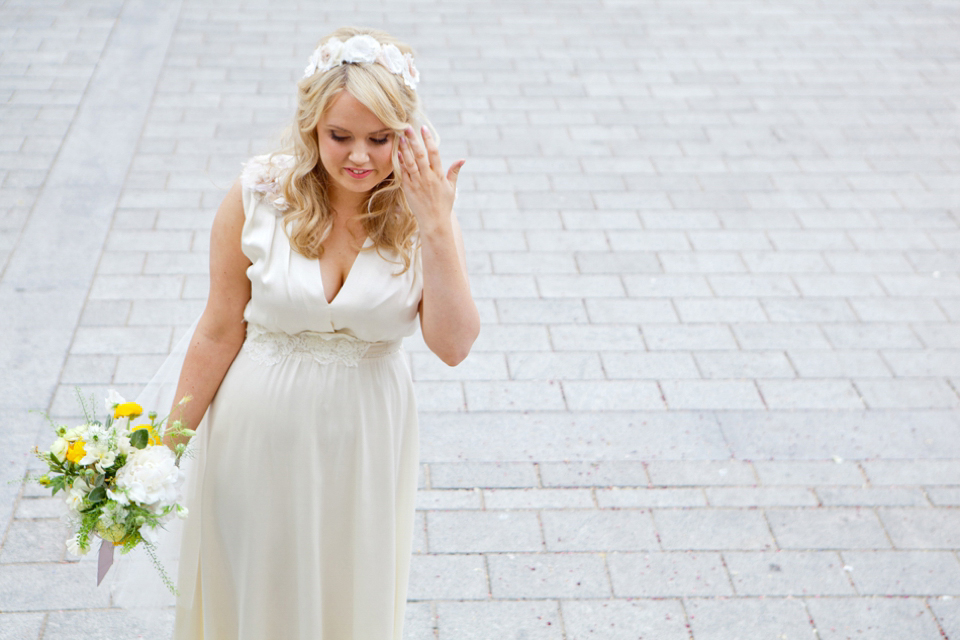 "My bridesmaids each chose a different yellow dress from various high street shops. I wanted them to feel comfortable so let them choose the dress themselves.
The bridesmaids hair accessories were all made by my very talented friend Tea Lautala Graham, who doesn't yet have an Etsy shop but I keep telling her to get one!  The girls also all wore a bee necklace which I bought them as a thank you for being my bridesmaids – from Wedding In A Teacup."
"The amazing Karina and Tom from Richmond Pictures were our photographers.  I still can't quite fathom how they managed to get some of the shots they did. They are so talented and bloomin' lovely!"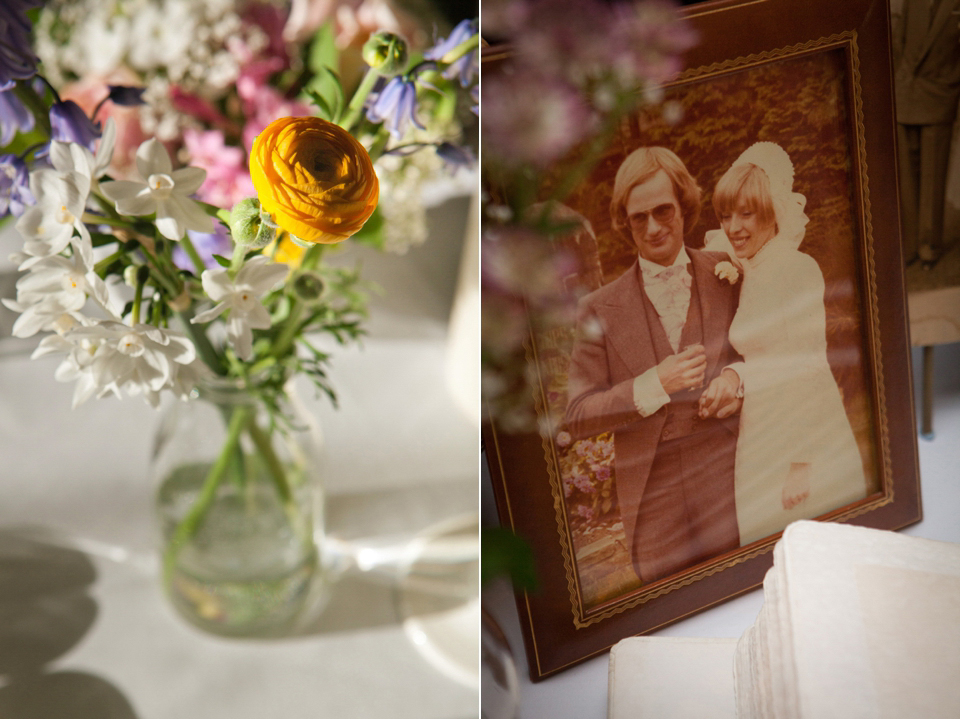 Anna's shoes were by Rachel Simpson – a purchase she made via the brilliant online wedding shoe boutique, Arabesque.  I love how the peach shade adds to the pretty Spring time hues of this wedding.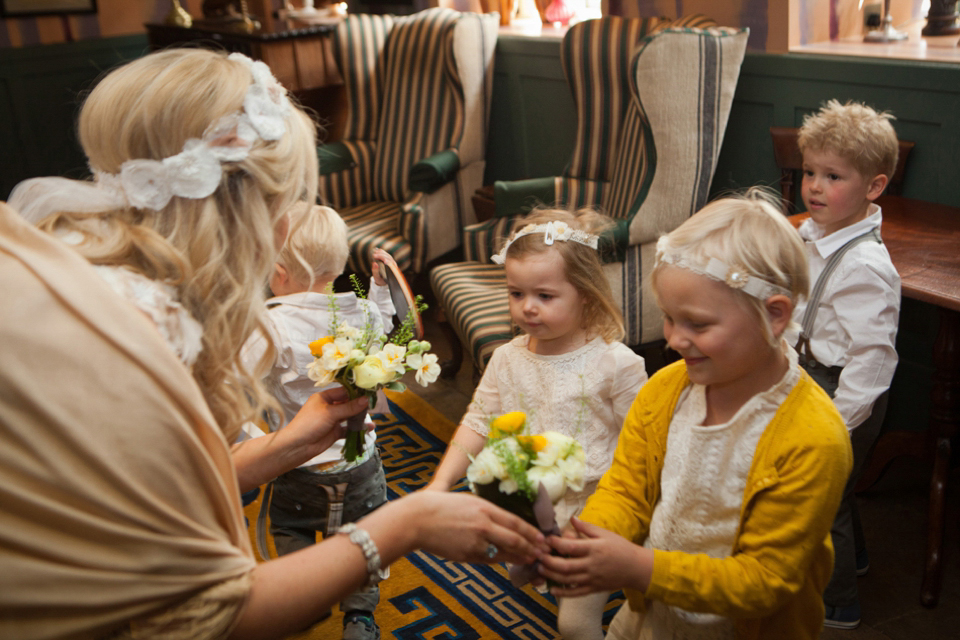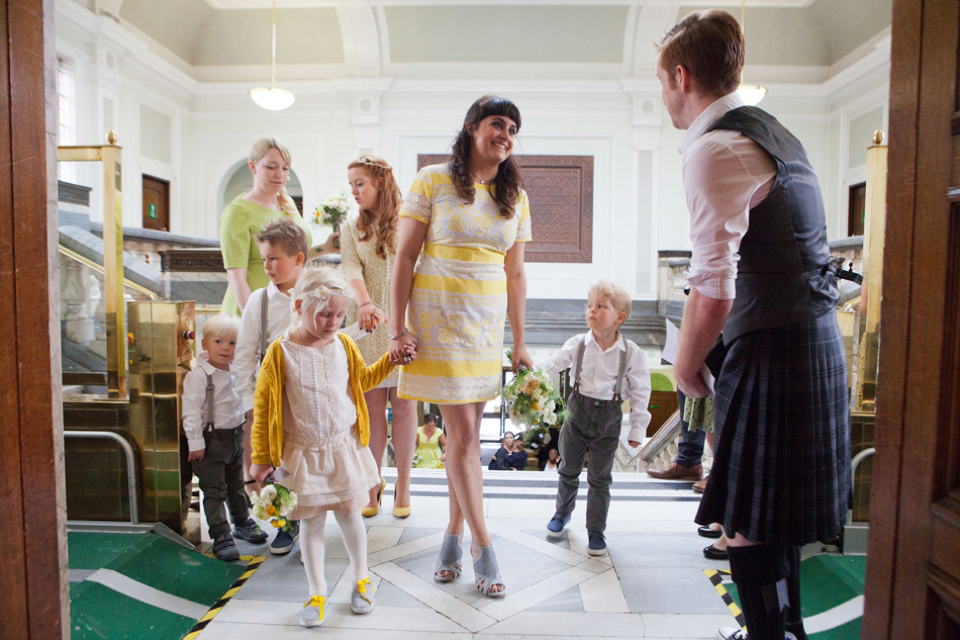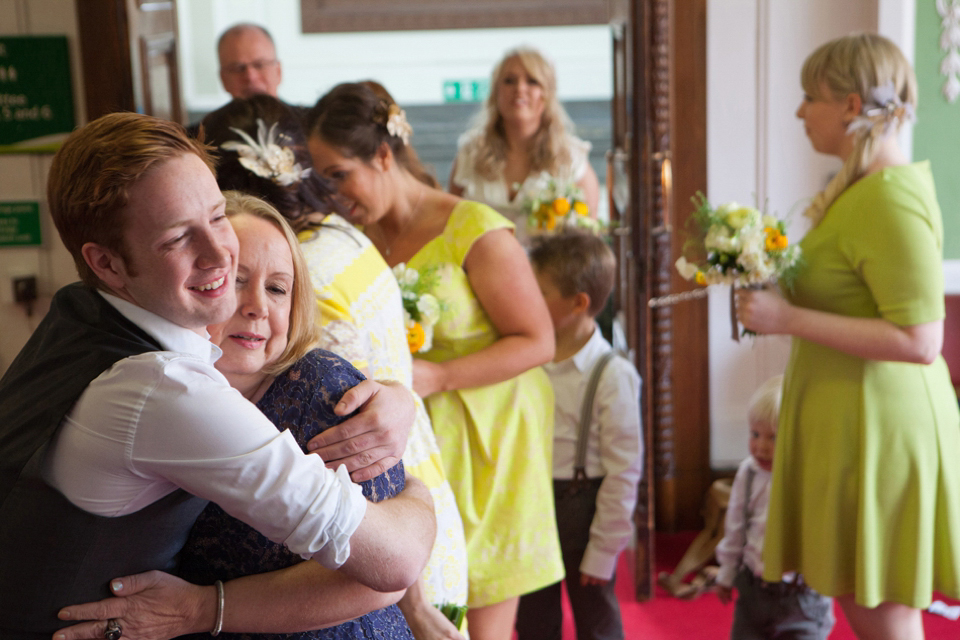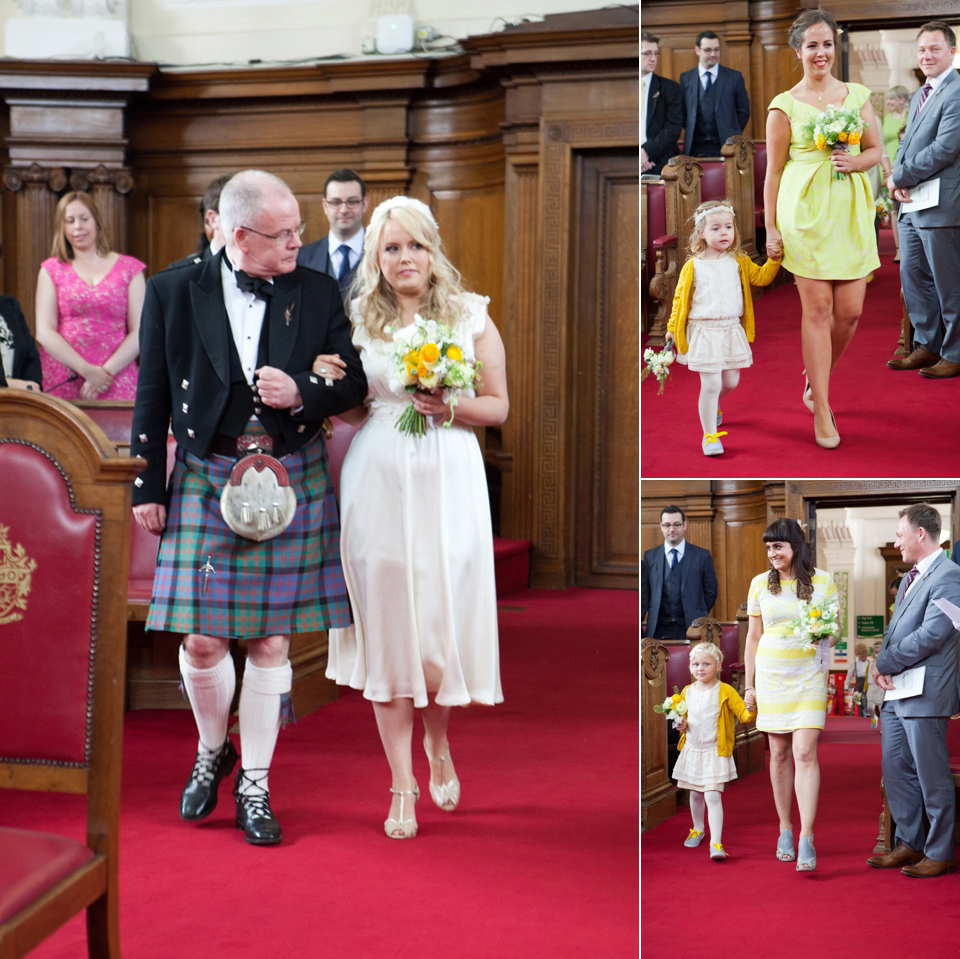 "I'm very lucky – James is also a published musician, and he wrote me a song 'Candy Bars' to walk down the aisle to.
During our ceremony my Mum read an extract from Anne Morrow Lindbergh's Gift From The Sea. My Sister in Law read Us Two by AA Milne, and my Brother read The Lovely Love Story by Edward Monkton."
"We got my rings from Anoushka at Liberty – we saw them one weekend when we went to look around Liberty after having lunch nearby. I loved them, James went back a few weeks later to buy them!
James got his wedding ring from Ernest Jones he chose his as he didn't want to spend loads of money as he thought he might lose it – which he did 2 days after the wedding!"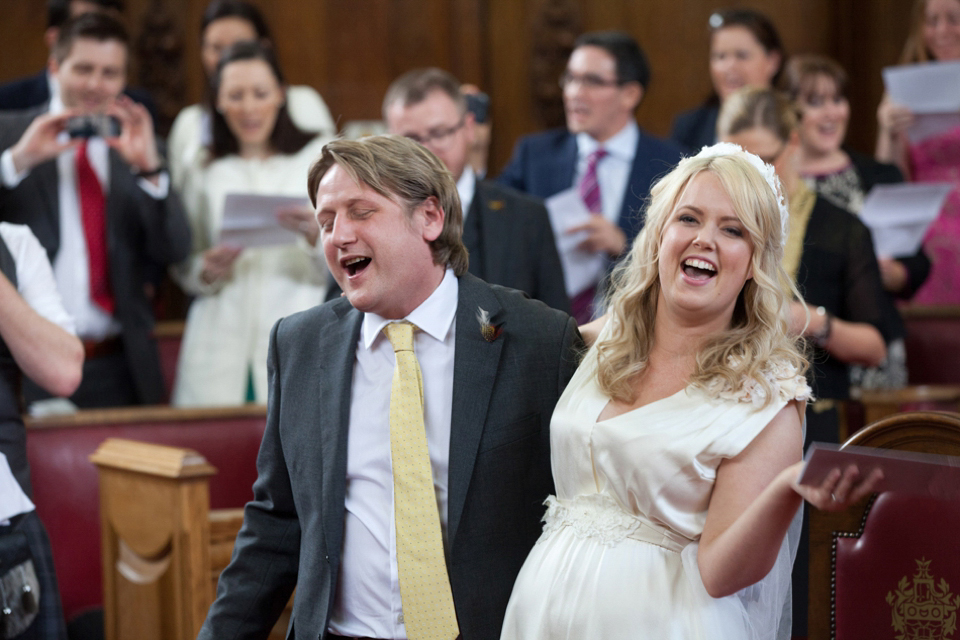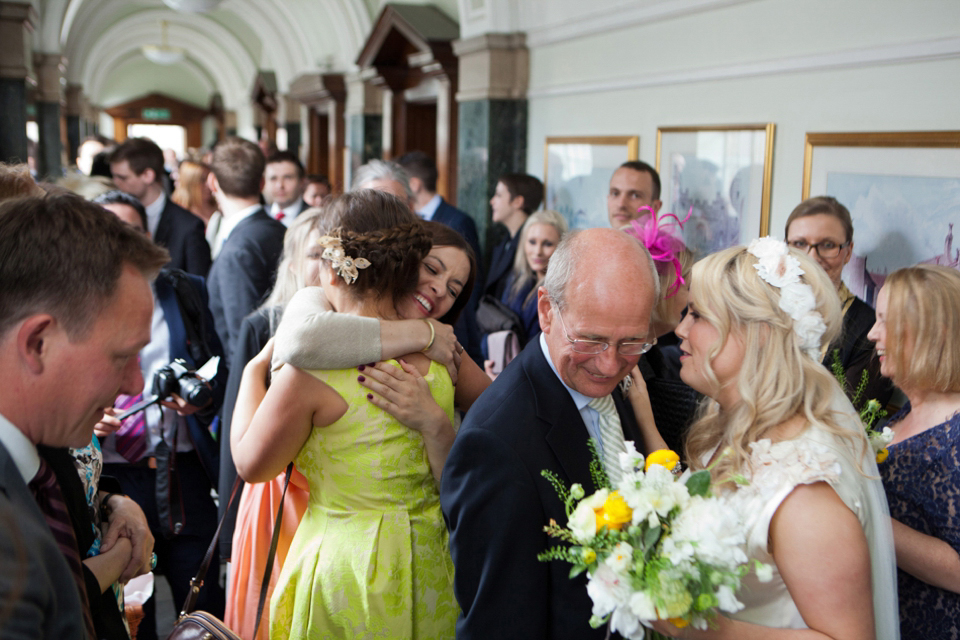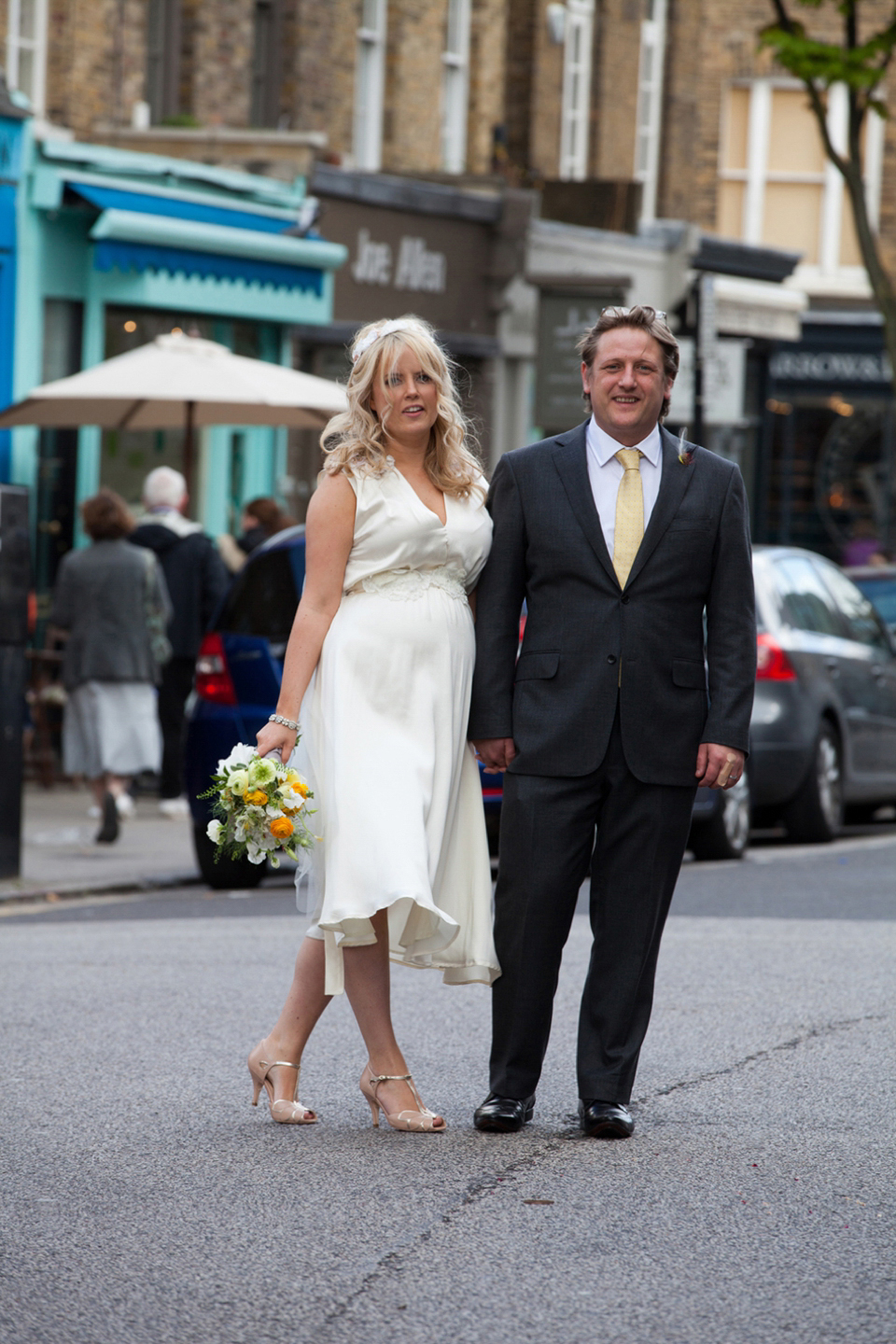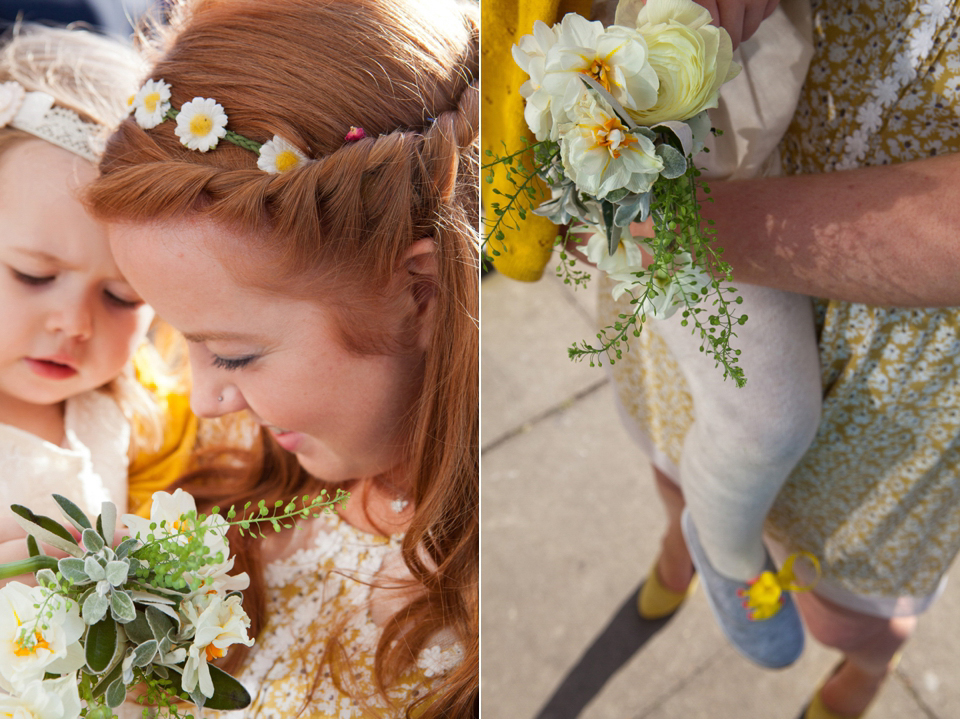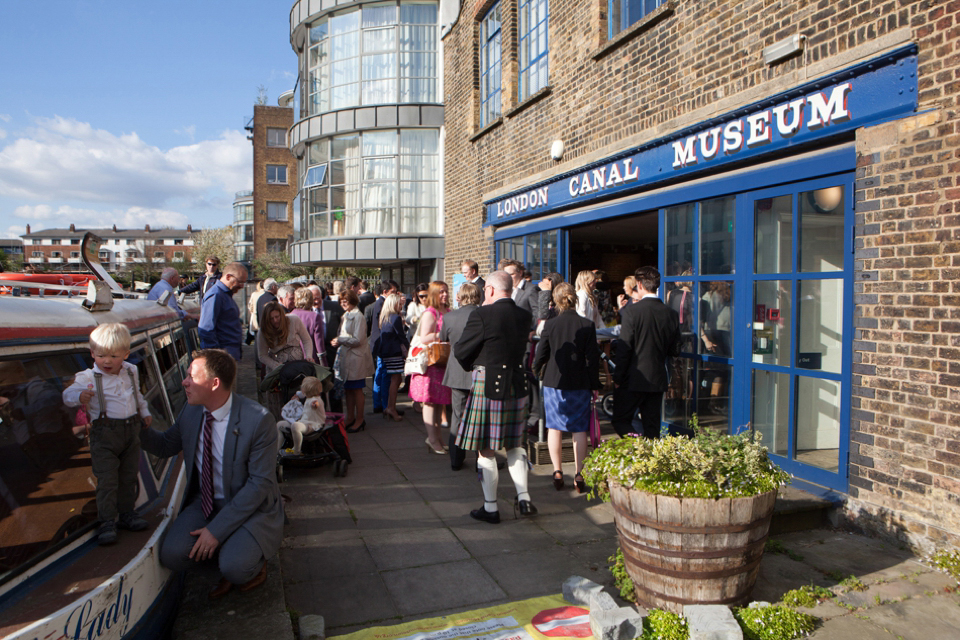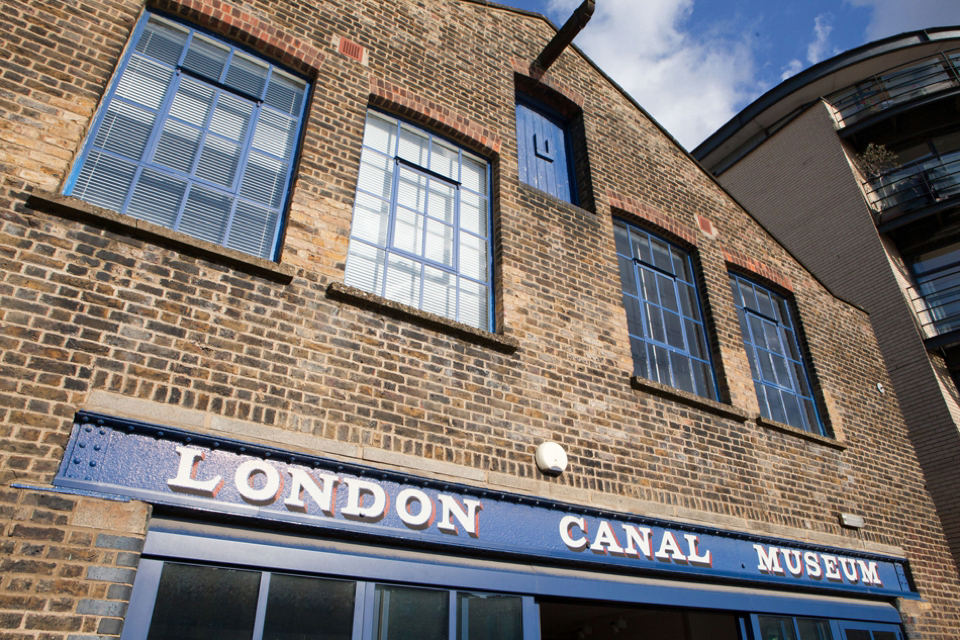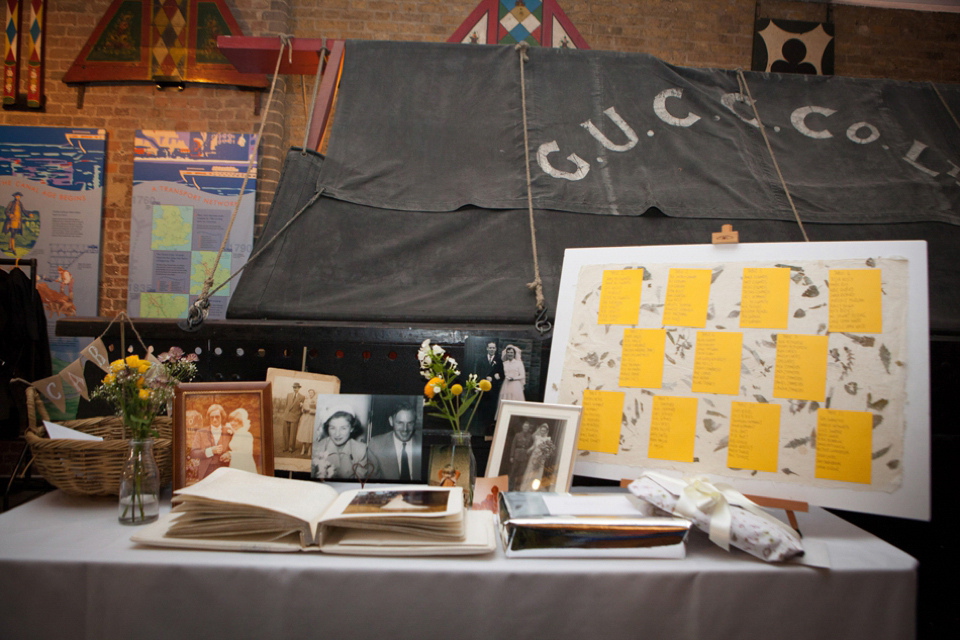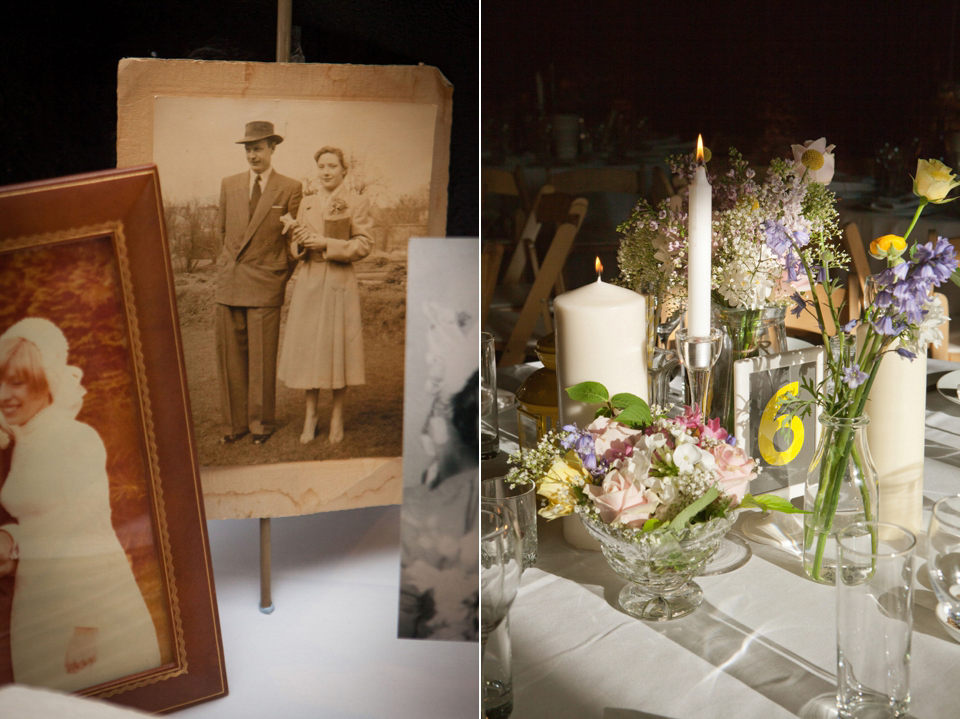 "Our caterers were Clerkenwell Kitchen.  They were lovely and the food was delicious! The 2 Ciarans / Kierons were fab, and dealt with all of our concerns, about not having bland standard wedding fare. They more than delivered and everyone remarked on how good the food was.
Our cake was lovingly made by my Mum over the course of 4 days. It had to be extra delicious as we were serving it as dessert. Unfortunately after it had been portioned up it was placed on a table which hadn't been set up correctly and most of it hit the deck!  Mum has managed to get over it in the most part, and is making me a smaller version for my 30th birthday in June!! It was beautiful though!"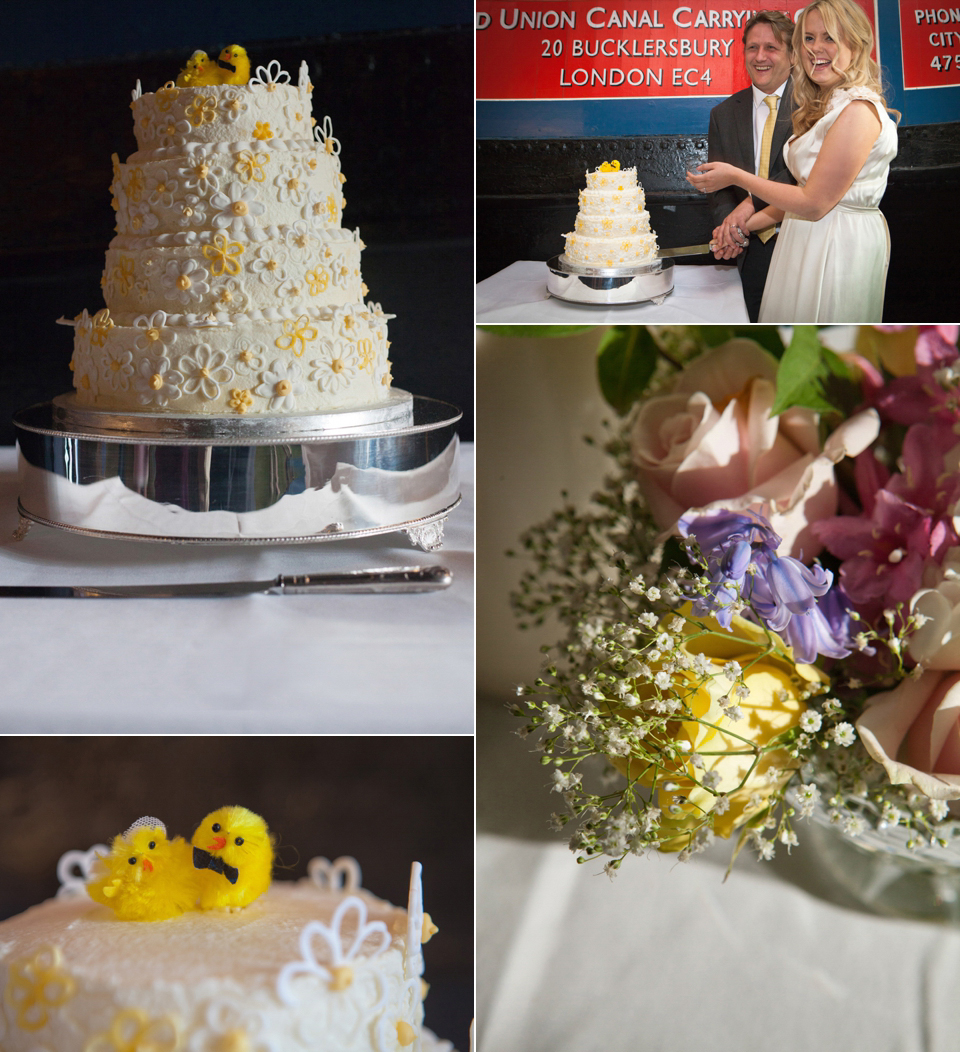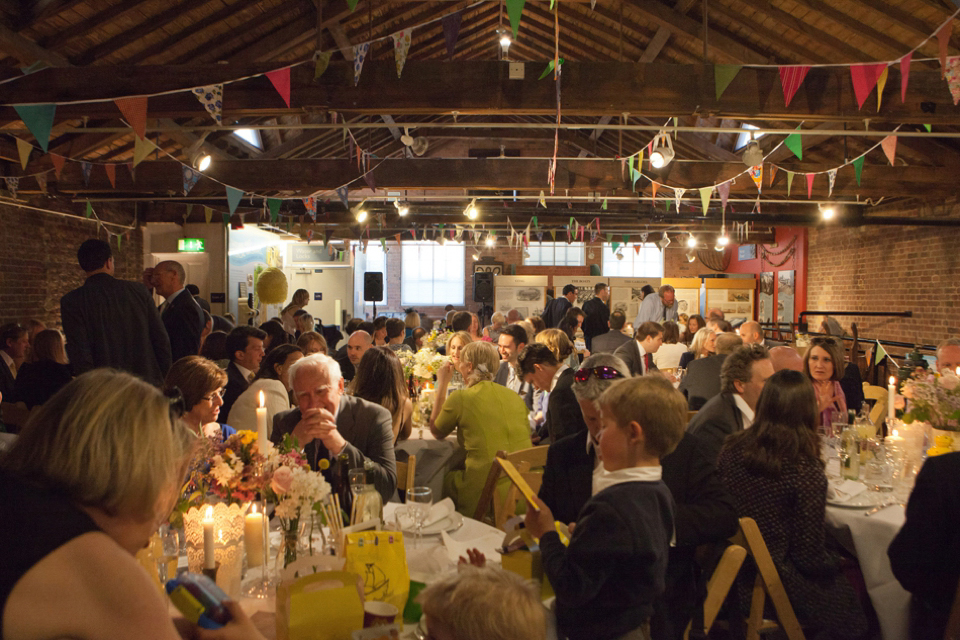 Words of Wedded Wisdom…
"Try to take time to enjoy yourself and go with the flow, it's such a nice day and it goes so quickly, so try not to get overwhelmed with worrying if everyone else is having fun. If the bride is having a good time then everyone else will be too!
It's a cliché that the day goes so fast that you don't remember much of it, but it is true. My one regret would be not getting a videographer. I asked some guests to video the speeches, and the ceremony. I have lots of videos of the ceremony, but everyone was having too much fun by the time the speeches rolled around, and it would have been nice to relive those moments."
What a gorgeous wedding, and rather special too, for it's the last wedding you will see featured on these here wedding blog pages.  Don't worry – just make sure you tune back in 10am Monday – something BIG is happening  here at lovemydress.net.
Have a beautiful day everyone – it's nearly the weekend, let's embrace it!
Love Annabel
Photographer – Richmond Pictures
Venue Styling – Lydia Created
Venue – Islington Town Hall Council Chambers + My Fair Lady Canal Boat + London Canal Museum
Brides Dress + Veil – Minna
Brides Shoes – Rachel Simpson via Arabesque
Grooms Suit – TM Lewin
Bridesmaids – Various
Flower girls – Minna
Page boy – Zara
Florist – Self styled + That Flower Shop
Cake – The brides mum
Cars/Transport – My Fair Lady
Entertainment – Ceilidh Band – Fiddleparadiddle
Rings – Anoushka at Liberty + Ernest Jones
Catering – Clerkenwell Kitchen
Hair Stylist – Kim Lomax at Vidal Sassoon on South Molton Street
Make-up Artist – Lauren Dunn
Follow Love My Dress® on Google+