Oh darlings, I have such a wonderful little wedding celebration to share with your this morning. Florist and botanical lover Diane, owner of Myrtle and Bracken (i.e., the lady who supplied these divine florals) and string musician David held their wedding at the Scottish wedding venue Crear on Tuesday 11th March this year. This wedding is so personal, unique to the couple and incredibly romantic. It is also a wonderful dedication to a team of brilliant Scottish wedding suppliers otherwise known as The Glasgow Wedding Collective, who I've been a huge fan of for some time now.
"Because we both work within the wedding industry, we both made a very conscious decision at the start of the planning process that we didn't want to overcrowd the wedding with detail, a too 'wedding' wedding. We also wanted to have a really informal, relaxed time at Crear and always viewed the wedding as a house party over 3 days filled with music, flowers, close family and friends. As a member of The Glasgow Wedding Collective however, we were completely spoilt for choice when it came to inspiration, but in the end, I feel we just wanted the day itself to be a reflection of our own personal taste and style. "
Film Production Copyright (c) 2014, Sugar8
"Our paths first crossed over 20 years ago, when we both played in the Ayrshire Fiddle Orchestra when we were at school. To be honest, I don't really remember David, however it was revealed to me recently that he had a crush on me that he was to shy as a teenager to act on! In August 2012, David walked into the flower shop I was working in at the time and a first date very quickly followed."
Photography Copyright (c) 2014, Caro Weiss
There was no official engagement for us, we both knew pretty quickly that we would get married. We decided in August 2013 to let our families and friends know our plans and our wedding happened seven months later."
"Because it was just a small wedding, and as I'm a professional florist (see Myrtle and Bracken), I decided to do my own flowers. The two really important pieces for me were my bouquet and the head piece. I was completely seduced by the colours in the surrounding landscape of Crear at that time of year, mossy greens, dark browns and pale greys, so decided to reflect these colours in my flowers.
As a florist, it would have been so easy to go completely crazy with the venue decor, but decided a few weeks before the wedding to scale things down as I didn't want the flowers to take over the day! Crear is a blank canvas for decor, I wanted to green it up a bit so suspended 5 large foliage and magnolia branch canopies which were really effective. I used antique brass vessels and brass candlesticks on the guest tables for dinner, filled with the same flowers I used in my bouquet. I used a lot of Spirea throughout the flowers and it looked great in tied bunches for pew ends during the ceremony."
"We first visited Crear in February 2013 when we were delivering wedding flowers. We fell in love with the remote location and the breathtaking surrounding landscape. The main room in the venue has wall to wall windows which look out over the Isle of Jura.
We always expected to get the usual rainy, misty Scottish weather which wouldn't have bothered us as the surrounding scenery is beautiful whatever the weather. We were so lucky to have 3 glorious days of the most unseasonal sunshine, it couldn't have been more perfect!
"Crear is taken over 3 days and has accommodation for 12 guests. We really loved the idea of going on an adventure and spending some time with friends and family, it is such a wonderful place to relax and unwind. There is no phone reception so a very blissful 3 days away from the stresses and strains of everyday life was very welcome for everyone. We hosted an informal dinner the evening before the wedding so that we could catch up with people we hadn't seen in a while prior to the wedding day."
"My dress was designed by Scottish based bridal wear designer Rowan Joy. I first met the adorable Rowan via The Glasgow Wedding collective and have always loved her bridal work. Rowan was happy to work with lace designed by my sister law for the dress which was made on original Victorian looms at MYB Textiles."
"I knew from the start that I was never going to be a traditional Bride and having a coloured wedding dress was always going to be the case. I already had green shoes and my green Harris Tweed jacket, so encouraged Rowan to take the plunge and dye the lace for the dress green. It was really important to me to have a dress that I would wear again and again, so we decided on a 1950's style with pale and dark grey underskirts.
I had asked Rowan to make me something which suited not only my shape but my personality and I am so happy with the results. It was the perfect dress for dancing and twirling in the evening! I added on an ivory sash from Lisa at Dragonfly yet another Glasgow Wedding Collective lady!"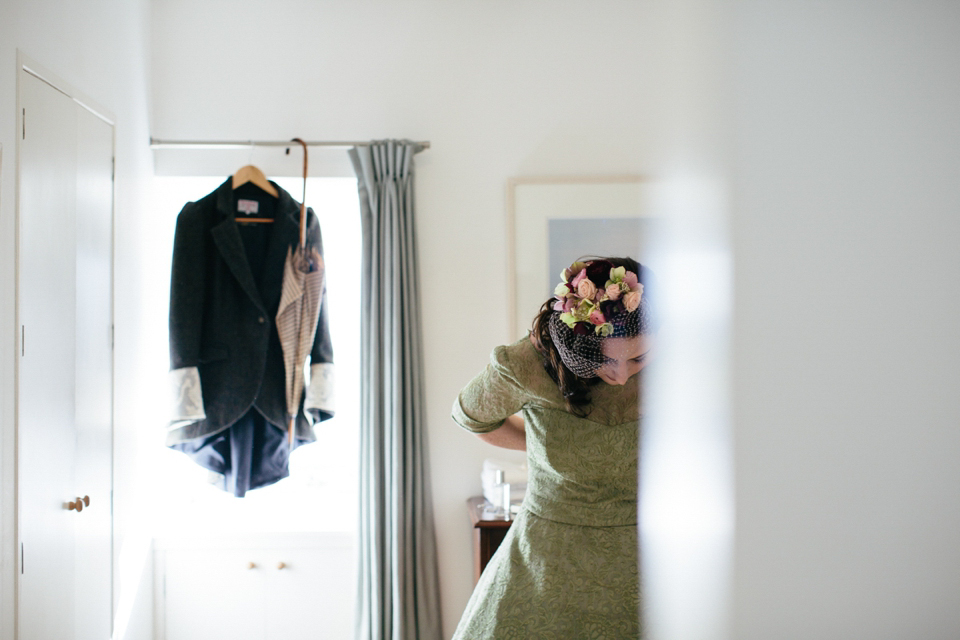 "I had a Harris Tweed jacket with MYB Textiles lace made for me by Scottish designer Judy R. Clark. I have been a huge fan of Judy's work for a long time, so to have a piece made by her was a real treat.
I also wanted to make something from fresh flowers for my head so took my inspiration from 1950's style pill box hats. I hand stitched lots of individual flower heads onto a small circular base and attached a pale grey birdcage veil that I bought on Ebay."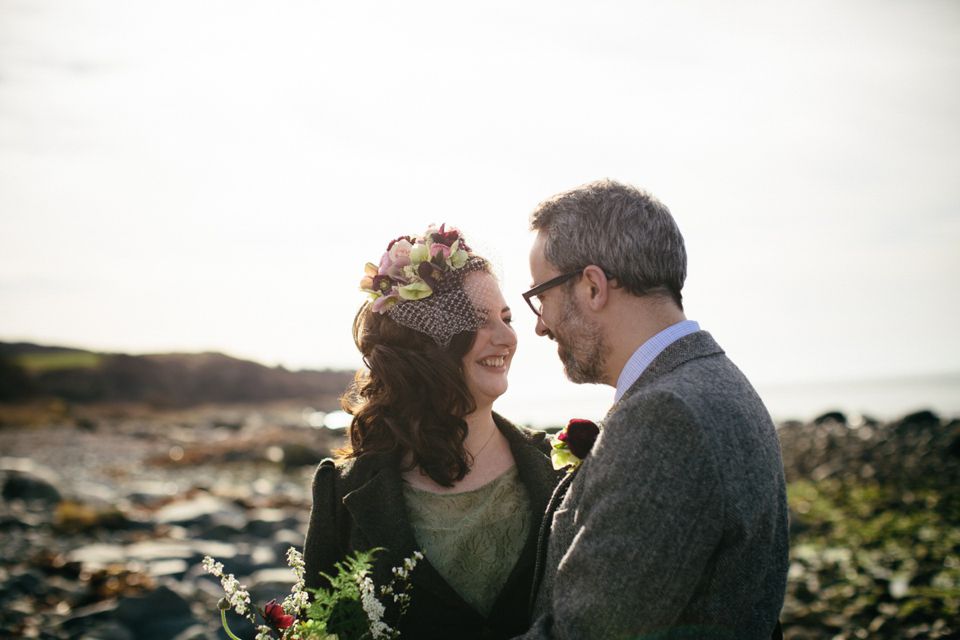 "My shoes were the first thing I bought, before I even decided what to wear! I wore Rachel Simpson's 'Mimosa" shoes in mint green and they were so comfortable for a long day. I very rarely wear heels, so they were just perfect and I will wear them again."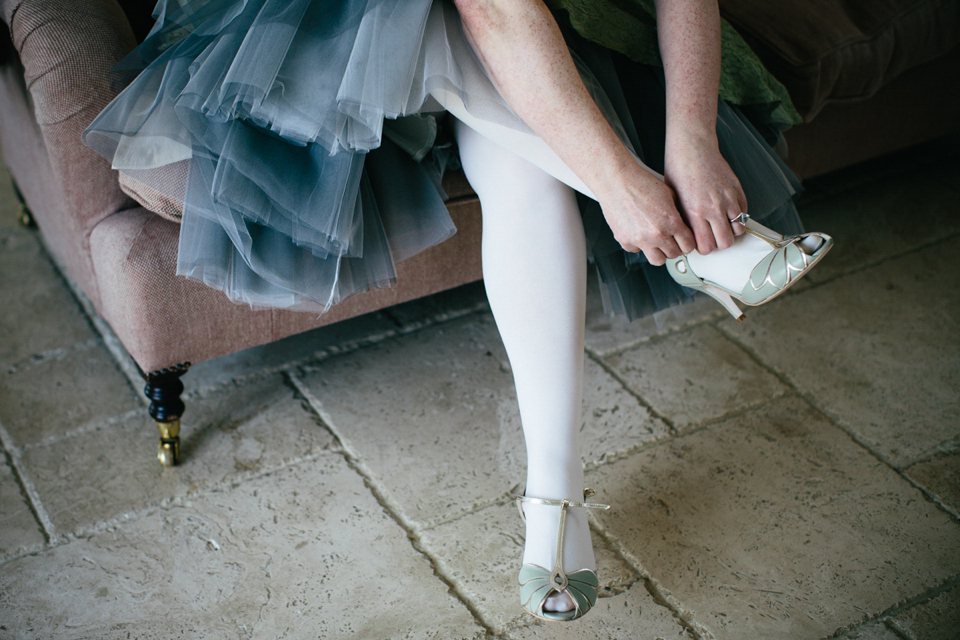 "Our photographer was Caro Weiss. I first came across Caro's beautiful work a few years back, when we both joined The Glasgow Wedding Collective, and after we booked the venue she was the first person we called to say please come and photograph our wee wedding!
There is something about Caro's eye for colour that I have always admired and connected with and knew that she would be perfect for the location. Both myself and David are both very camera shy so it was important for us to have a photographer who made us feel relaxed. We have both become good friends with Caro over the past few years as our paths regularly cross when we work on the same weddings and photo shoots and there is also a shared passion for gin!"
"We opted to have a 'first look' and I am so pleased that we did this as it allowed myself and David to have a little time together before the ceremony just to take it all in. David arrived a little early as I was still getting ready, but I will never forget the size of his smile when he first saw me, it was beautiful. In the last few hours running up to the ceremony I had become quite nervous about walking into the wedding, the sudden realisation that all eyes would be on me definitely kicked in. Having the chance to spend a bit of quiet time with David certainly calmed my nerves and some of these shots before the ceremony capturing those moments are my favourite.
Throughout the rest of the day Caro seemlessly blended in and became part of the wedding itself, and she was just an absolute joy to have there. We didn't brief Caro on what we wanted or how we wanted the day to be captured, we trusted her work and her style completely and let her document the day as she saw it. We couldn't be more happy with the results and she produced some breathtaking, magical work. Our wedding images truly are a much treasured, timeless diary of our day and we can't stop looking at them!"
"Another Glasgow Wedding Collective member, the lovely Eileen of Sugar8 was there to capture our day on super 8mm film. When we booked Eileen,she gave us the option of having our wedding filmed on a mix of digital and super 8mm, and we decided to go all out on super 8! Eileen captured some really beautiful moments and I was so thrilled when we got to see the film.
There is a little moment when my Dad was telling the hair and makeup girls how my Mum was the most beautiful woman he had ever seen on their wedding day, over 50 years ago, it is so beautiful. We both absolutely love the film, and again we didn't brief Eileen on anything in particular that we wanted, we just let her do her thing.
Everything is just perfect and Eileen has managed to capture the essence of the day exactly as we remember it."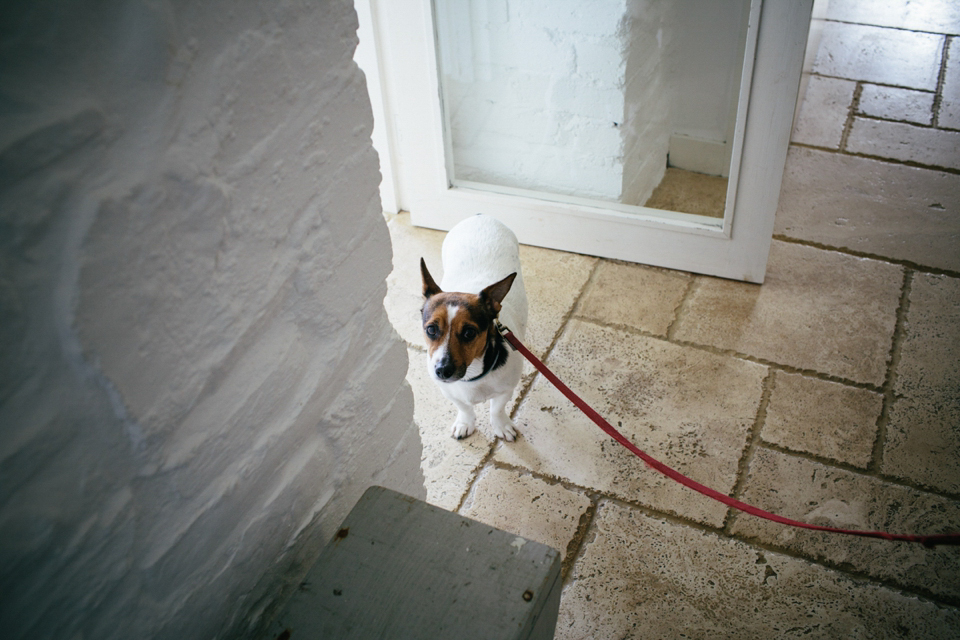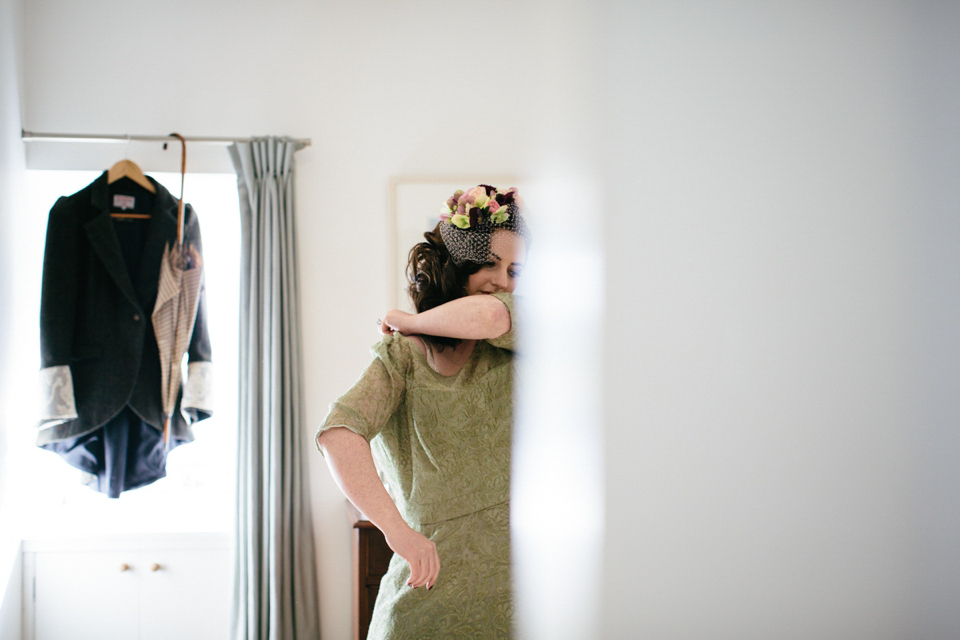 "My hair stylist was Annemarie McElroy and my make-up artist was Julie Deplacito. I regularly work on the same weddings as these two sisters, and they are the most fun, creative suppliers on the circuit! I very rarely get to wear makeup and when I am busy working my hair is the last thing on my mind, so to have these two talented ladies transform me on the day was such a fantastic experience.
I opted not have any hair and makeup trials, in fact I didn't even know what I wanted to have done. I just sat down on the day, opened a bottle of Champagne and let the girls work their magic! I was very nervous about everyone seeing me all dressed up, but both Anne Marie and Julie gave me so much confidence and made me feel amazing. Since I had no bridesmaids the girls were an invaluable help when I was getting ready and it was such a fun part of the day. A true five star experience."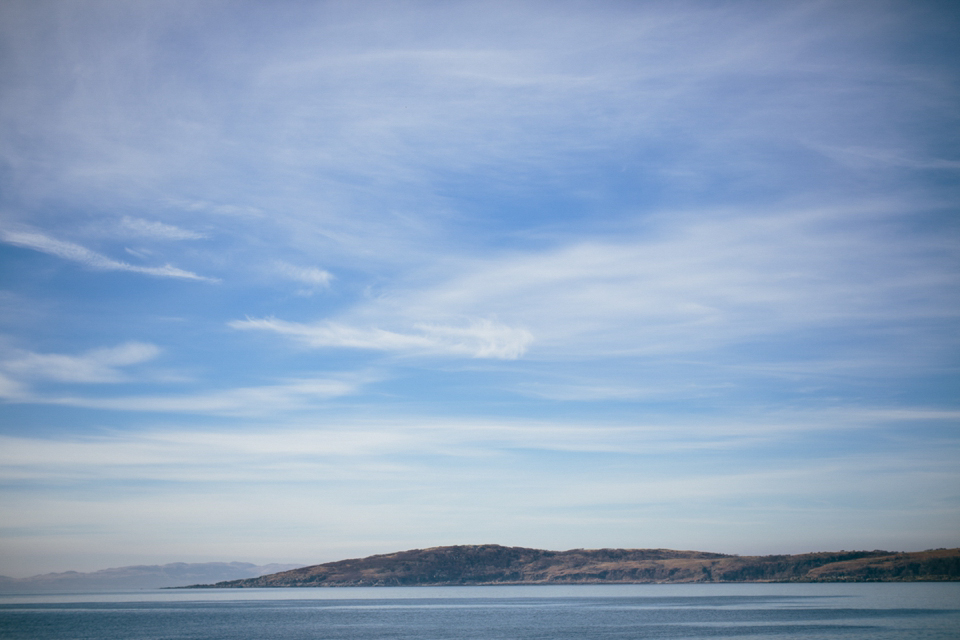 "My dad walked me down the aisle, and when it came to this time there was only one person that I wanted to play for me and that was David. It certainly raised a few eyebrows when we let people know that this was happening, but I wouldn't have had it any other way. David wrote a beautiful tune for me 'The Florist & the Fiddler'. It really set the tone for the rest of the wedding and I am so lucky to have such a special piece of music created for the day."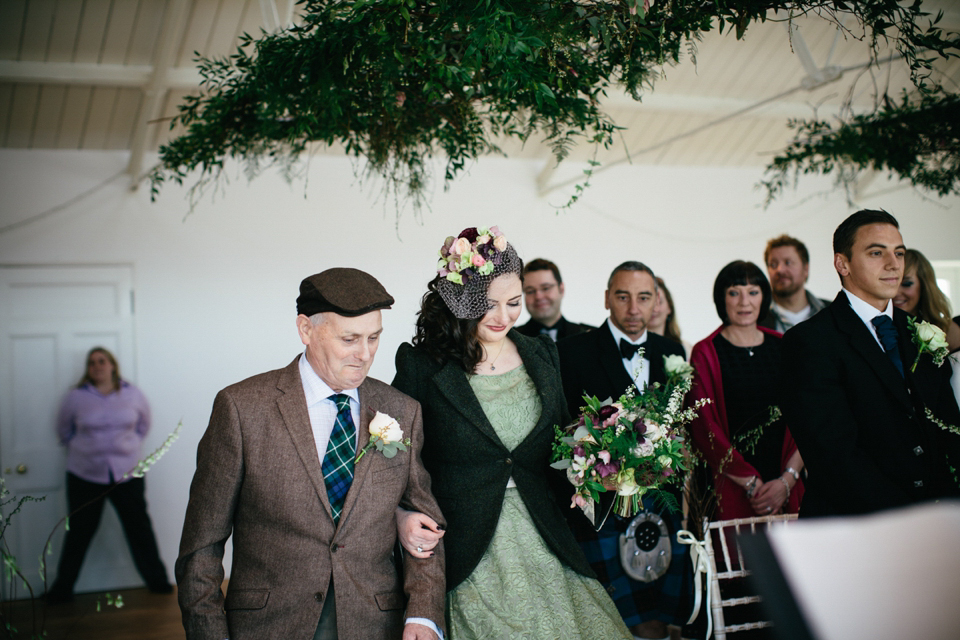 "We chose to have a Humanist ceremony and this was conducted by Victoria Dixon of Fuze Ceremonies. Victoria was a huge support for us when it came to writing our ceremony format and vows and we opted for something really simple;
'I acknowledge my love and respect for you.
You are my faithful partner in life; my one true love, my best friend.
I will miss you madly when you are far – and hold you close when you are near.
I will provide for your needs as best I can, and protect you from harm.
I promise to laugh with you – to cry with you.
I will reason with you when reason works, and laugh with you when reason doesn't.
I will love you until the end of time and I give you this ring as a
token of my love for you.'"
"Our reading was 'There will be no end', by Anne MacLeod. When we booked Crear they sent us a beautiful book of Scottish love poetry and verses, this one stood out for both of us so we decided to include it in our ceremony…
'There will be no end to the joy, my love.
We will stand together as the stars
Sweep the Cuillin, rounding into morning
The bright new morning of the tender heart.
And where we sing, the song will be a fine one
And where we dance, ours steps will never fail
To tap the spring of life, of love and laughter
Timeless as stars, the wheeling, circling stars
That dance and sing, and sing and dance again:
and there will be no end
to the joy.'"
"David opted not to dress formally so he put together his own outfit, Harris Tweed jacket from eBay, everything else, good old Marks and Spencer!"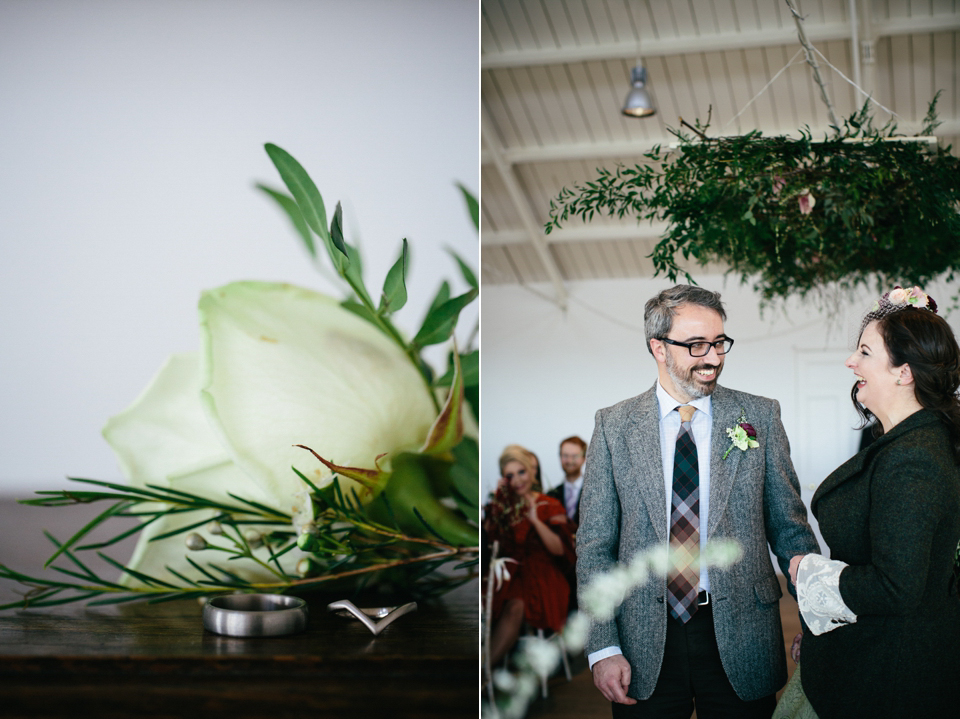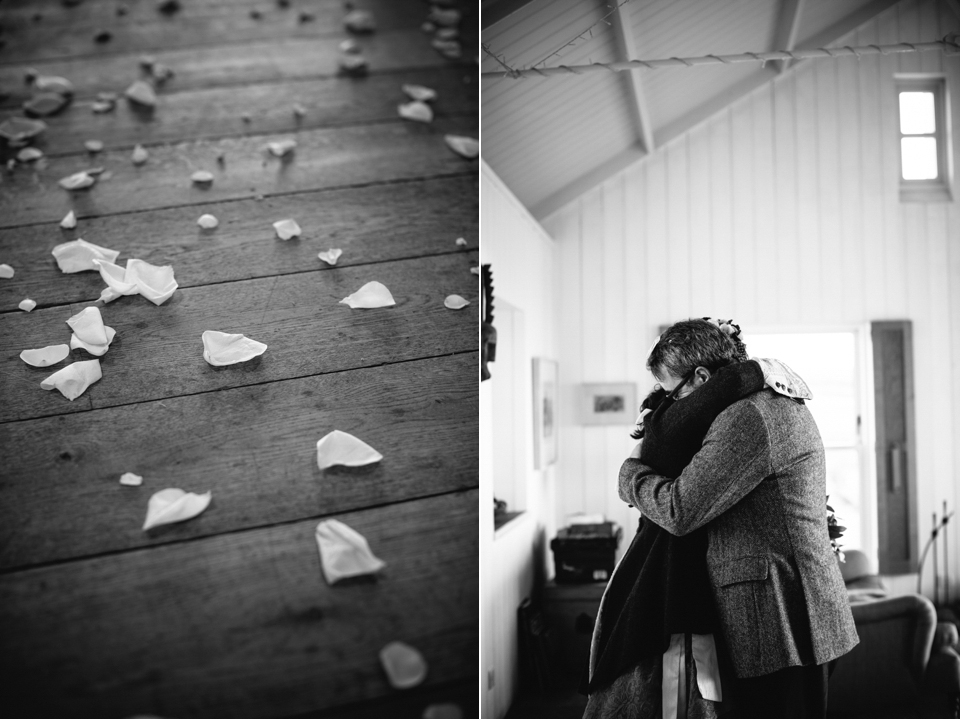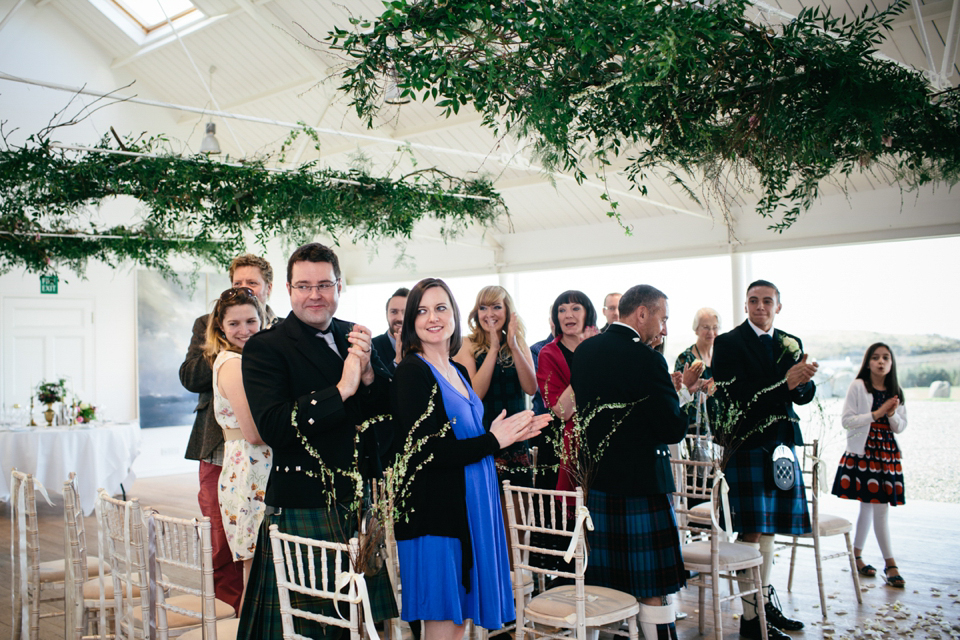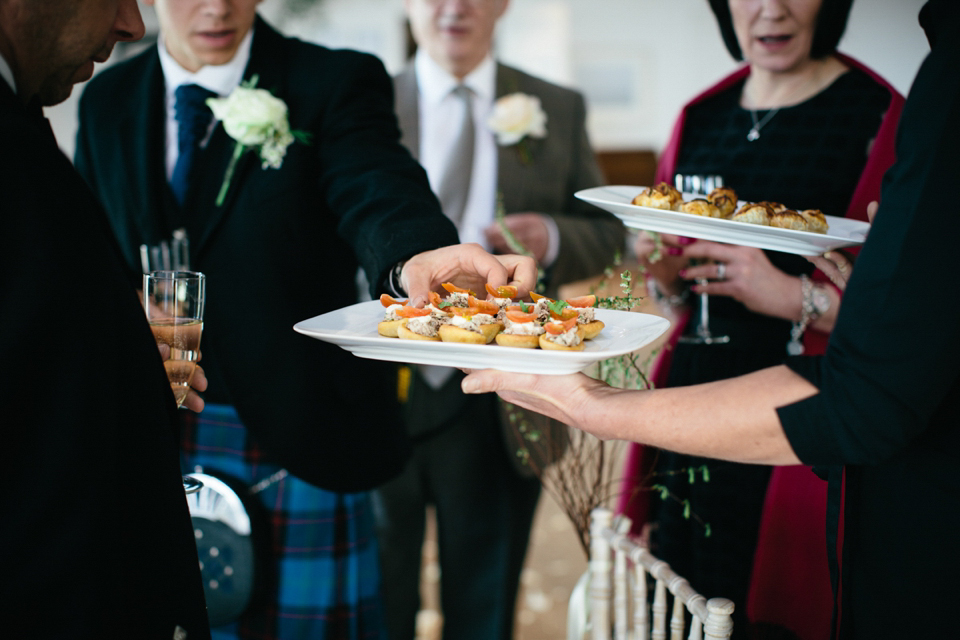 "When it came to the evening it was always going to be a ceilidh! Ceilidhs are a great way to have everyone on the dance floor all night, and there were a few sore feet the morning after! Jim Jam Ceilidh Band were amazing and talked everyone through the dances beforehand so everyone could take part. We served stovies at half time to keep the energy levels up until the wee small hours."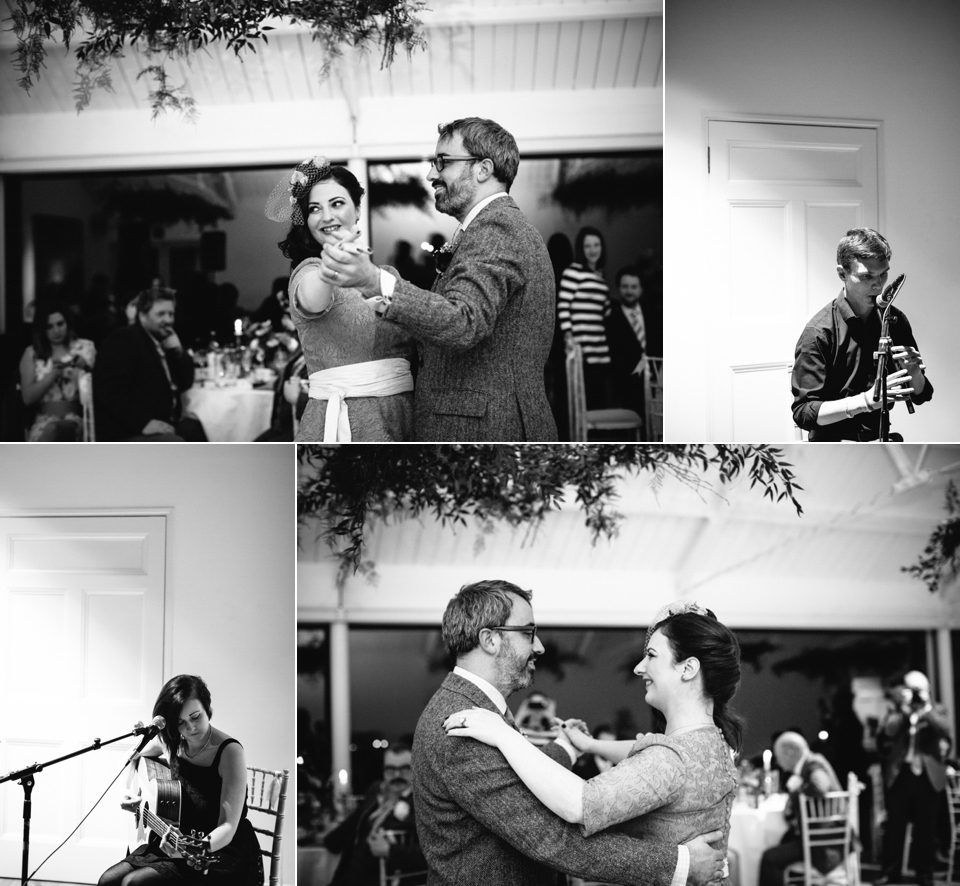 "David playing me in was very special for me, it was such a beautiful personal touch and I will never forget it. Music was very important to both of us throughout the day and David's sister, Rona, played some solo Bach on the cello during the ceremony, and David's Dad played us out to my favourite piece of Bach on the venues Steinway. David also composed our first dance, clever boy."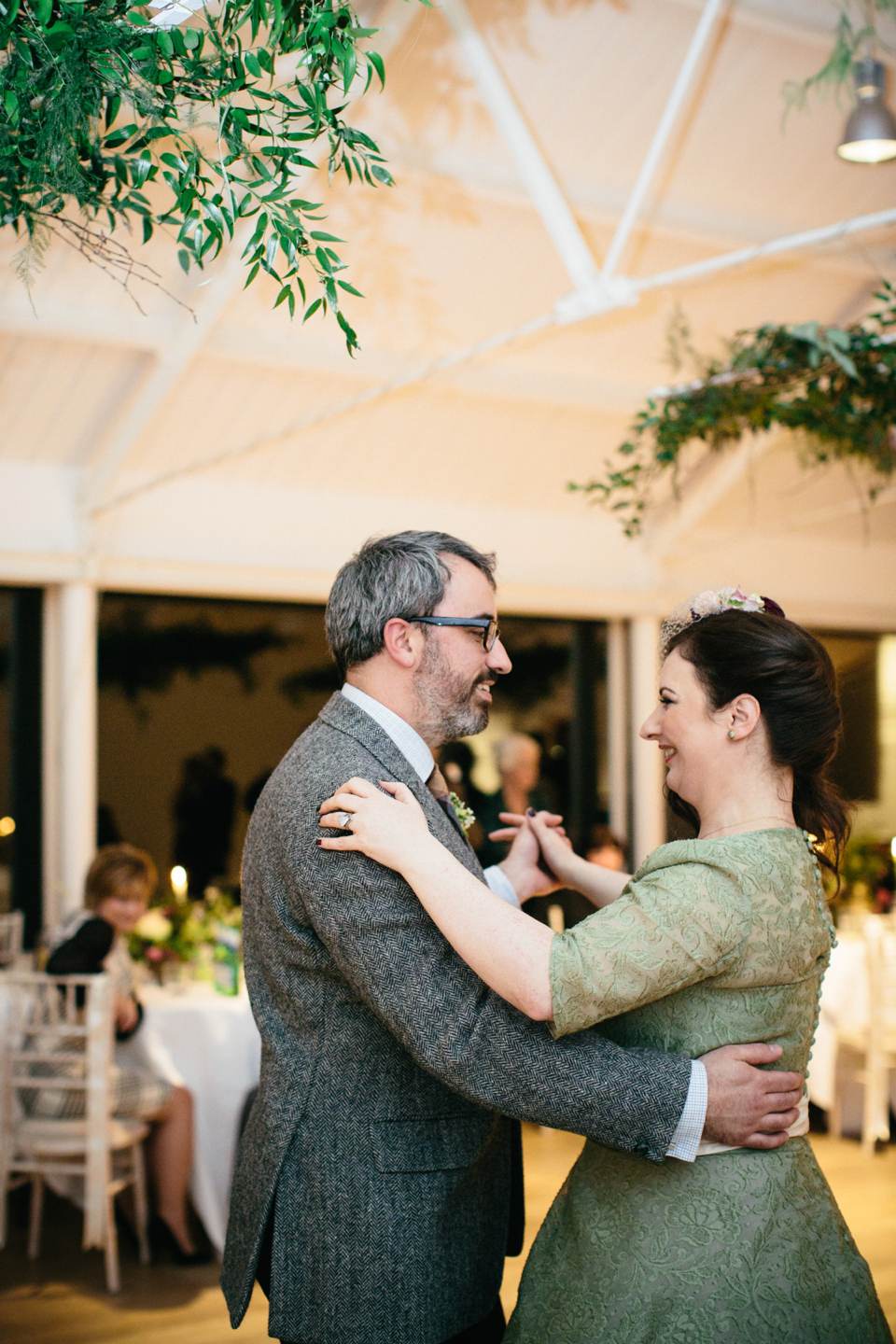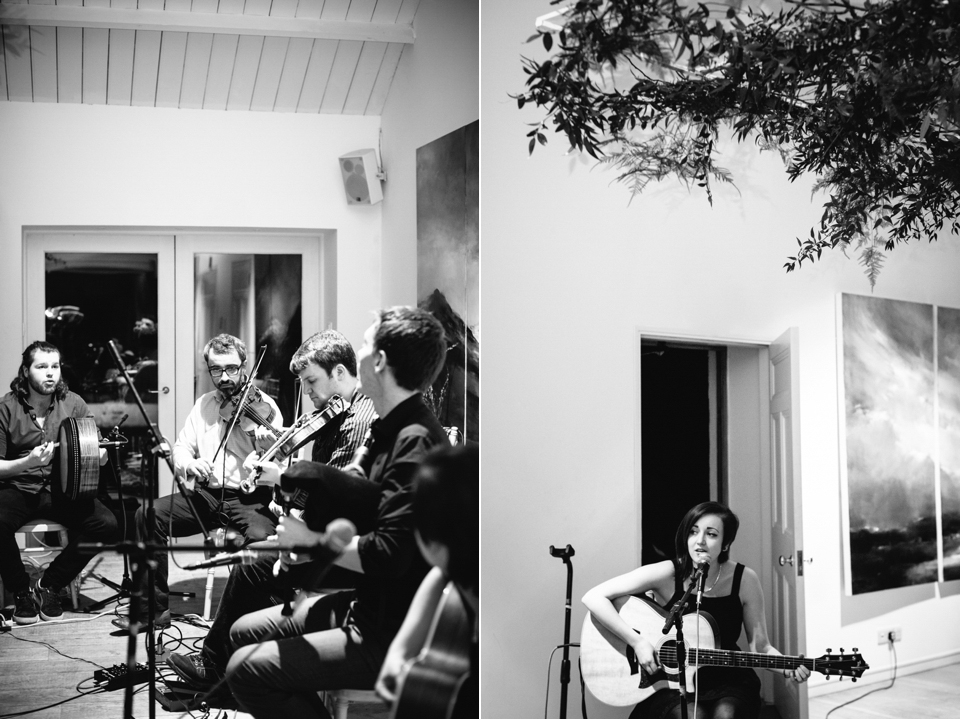 Words of Wedded Wisdom
"Don't get lost in detail! We chose to omit lots of tradition from our wedding from Best man, to Bridesmaids, table plans to cakes simply because we just didn't feel that any of these things were a reflection of our relationship. Have the courage to do whatever you both want, the day itself passes by so quickly and it is so important to spend that time enjoying the whole experience and the people you have chosen to share it with, and that is what will be remembered.
Also, as a wedding supplier, I regularly visit Love My Dress® not only for inspiration for myself, but encourage clients to do the same."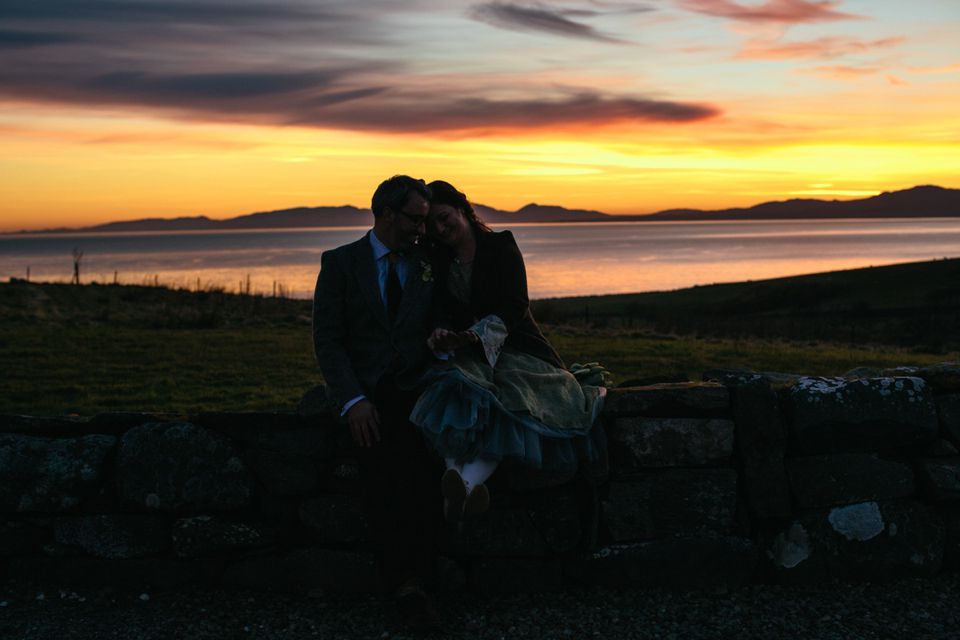 I love everything about this day so very much – I'd love to see more weddings like this, such a personal and beautiful statement to the couple and their love for one another. Very much love from me to you both, Diane and David, I feel so lucky to be able to share your precious wedding day with our readers.
It's no secret I'm a fan of photographer Caro Weiss's work – Caro was one of the first photographers to submit work for a feature to me back in 2009/10 and I love featuring her work now. If you love this style of photography and would like to chat with Caro about the possibility of her shooting your own wedding, visit caroweiss.com for further information.
Otherwise, leave a lovely comment below and have a good morning.
Love Annabel
Photographer – Caro Weiss
Film Production – Sugar8
Venue + Catering – Crear
Humanist ceremony officiant – Victoria Dixon of Fuze Ceremonies
Brides Dress – Rowan Joy + sash from Dragonfly
Veil – birdcage veil via Ebay with flowers handstitched by the bride
Jacket – Judy Clark
Shoes – Mimosa in pale green by Rachel Simpson, via Melle Cloche
Groom – Tweed jacket Marks and Spencers + everything else Marks and Spencers
Florist – Myrtle and Bracken (the bride!)
Entertainment – Jim Jam Ceilidh Band
Rings – Blair and Sheridan
Hair Stylist – Annemarie McElroy
Make-up Artist – Julie Deplacito
Follow Love My Dress® on Google+