Last month I was contacted by the brilliantly talented and award winning wedding photographer Marianne Taylor, whose work I have been honoured to feature over the past few years.  Marianne  is one of those photographers I've always been a little bit in awe of and when you see the quality of her photography, revered by her peers,  it's easy to see why. Marianne represents a level in the industry that many other professional photographers aspire to.  Better still, as well as being great behind the lens, she's a super nice person too.
Not settled with being one of the UK's top wedding photographers, Marianne has been busy working on an exciting new photography project over the past year, on behalf of The Beloved Collective.  'Beloved' is an interaction technique, which helps a photographers to capture authentic emotions in their subjects.  It's a method of photographing couples (before, on or after their wedding day) in a way that helps them to truly relax, re-bond and express their genuine feelings in front of the camera.  The technique was developed by photographer Jesh de Rox, who then went on to form The Beloved Collective, which offers resources and training to photographers interested in Beloved and authentic imagery.
I've been intrigued and beguiled by The Beloved technique for a few years now – for someone who truly loathes having her photograph taken, it caught my interest pretty early on, especially when I started to hear feedback from friends and industry colleagues about how incredible the experience was from the client perspective – this particular Beloved shoot of my friends Severin and Roz being a prime example (how genuine and wonderful are these images?)
Marianne contacted me last month full of excitement to tell me that the new Beloved Magazine – her labour of love for the past 12 months, has been published.
Photography Copyright (c) 2014, Marianne Taylor
I caught up with Marianne this week and had a chance to learn more about The Beloved Collective, what it's all about and how readers and photographers can get a hold of the new Beloved Magazine, which by the way is available via electronic or printed format.
Tell me about the new Beloved Magazine
"Beloved magazine started as a dream to create a beautiful vehicle to showcase the best of Beloved photography, and grew into a project which aims to spread the joy and spirit of Beloved even further afield. It's been a long journey from when we had the initial idea for a magazine to holding the finished product in our hands, and to be honest, it's a pretty emotional moment."
What was your aim in producing The Beloved Magazine?
"We wanted to create a publication that would be truly beautiful to look at, filled with inspiring stories and photographs to nourish the creative spirit, and to celebrate the creative souls behind the images, in the same way that Beloved Collective aims to do with all the support, products and events it offers. The first issue is packed with beautiful images and inspiring interviews with the likes of Gabe McClintock."
The photograph on the cover of the first issue is by the amazingly talented Fer Juaristi (I simply adore Fer's work – and was so excited to know that he was in my hometown of Whitby only last week shooting a secret beachside wedding!).  Fer is also interviewed on the pages of the magazine.
"It's only fitting that Fer's image should lead the way for future issue covers to come, as he played a big part in inspiring the Beloved community at last year's Adventure Always conference.  Through the global community of the Beloved Collective we've gathered together contributions from all over the world, and would like to thank each and every person who has contributed photography and words to the project.
We absolutely couldn't have done it without them, and we hope more than anything that this magazine will be a beautiful way of exposing new people to all the amazing work these photographers are able to create using the Beloved technique. Personally we feel absolutely blown away by the quality of work we got to showcase in this issue."
"We felt strongly that we wanted each issue to have a theme, and for this first issue we settled on dreams and daydreams.  Inside the magazine you'll find a special section filled with dream-themed contributions but, in a way, the whole issue is about dreams really.
What is being a photographer and living a creative life if it isn't pursuing a crazy dream? In the same way that Adventure Always and the Beloved Collective aim to, we hope this magazine will inspire you to take a leap of faith and follow, not just follow, but chase down your dreams."
Tell me about your time at the Beloved Collective
"I have been the Director of Beloved Collective for the past year, and the main areas I've worked on have been to create structure for something that originally grew quite organically. On top of streamlining the day-to-day operations of Beloved Collective, I helped to completely rebuild the website on a more robust platform, started and ran a blog to showcase Beloved work, and created a social media presence through Instagram, Facebook and Twitter."
"I put together a team to develop the training and create a new online training environment, I created a Teacher Training Qualification for future teachers of Beloved, and an online environment for those going through it. I also created a Membership Program, with the aim of offering special content and a feeling of belonging to those who wanted to feel part of the community, and to be up to date on the most recent developments. One of the things I'm most proud of was the creation of the Beloved magazine.
I wanted to really showcase the power of Beloved, and how it works across any type of portrait photography, and I think what we managed to do with Miranda Eason* exceeded my expectations. I hope that the magazine will be a true legacy of my time at the Collective."
* Miranda Eason, former editor for Cosmopolitan Bride magazine and You And Your Wedding magazine is now acting Editor of the Beloved Magazine, while Marianne Taylor is the Creative Director in charge of the overall design.
What is a beloved photoshoot?
Beloved photoshoot can be many things. When showcasing Beloved work, we will call any shoot where the technique was used a Beloved shoot, whether it was an engagement, family, solo or even a wedding portrait session. However, Beloved photographers use the name 'Beloved shoot' to underline that the technique is being used and that the experience might be something more precious than just a 'stand there and pose' kind of photo shoot. It is also a great term to use when offering couple photography to people who are already married.
The benefits of a Beloved shoot are two-fold, clients will have a heartwarming experience during their session, and they will also receive honest, authentic images of themselves."
Marianne Taylor's own Beloved photography below:
Why is beloved so great for couples who may be camera shy?
"Beloved is perfect for people who are camera shy because it makes them forget about the camera, and just concentrate on each other. Beloved photographers use little games and prompts to get their subjects interacting with each other, and often lose themselves into each other, during which time they get to capture beautiful authentic reactions."
What qualities makes a beloved photographer?
"The technique itself is free to use for anyone who is interested. Beloved Collective offers resources, such as the Field Guides, which contain specially developed Beloved Invites (i.e. prompts) to get photographers started. There is also training available for those who want to delve deeper into Beloved, and really understand what affect they, and the way they are during a shoot, has on their subjects.  
There are a handful of Beloved photographers across the world now who have completed their training and taken an assessment test, who are recognised as official Beloved Photographers as accredited by the Beloved Collective."  
How can my readers find out more about having their own Beloved photoshoot?
"You can look for an accredited Beloved Photographer in the Directory, or you can ask if your photographer does use the technique, if they don't, you asking might make them want to find out and learn more about it."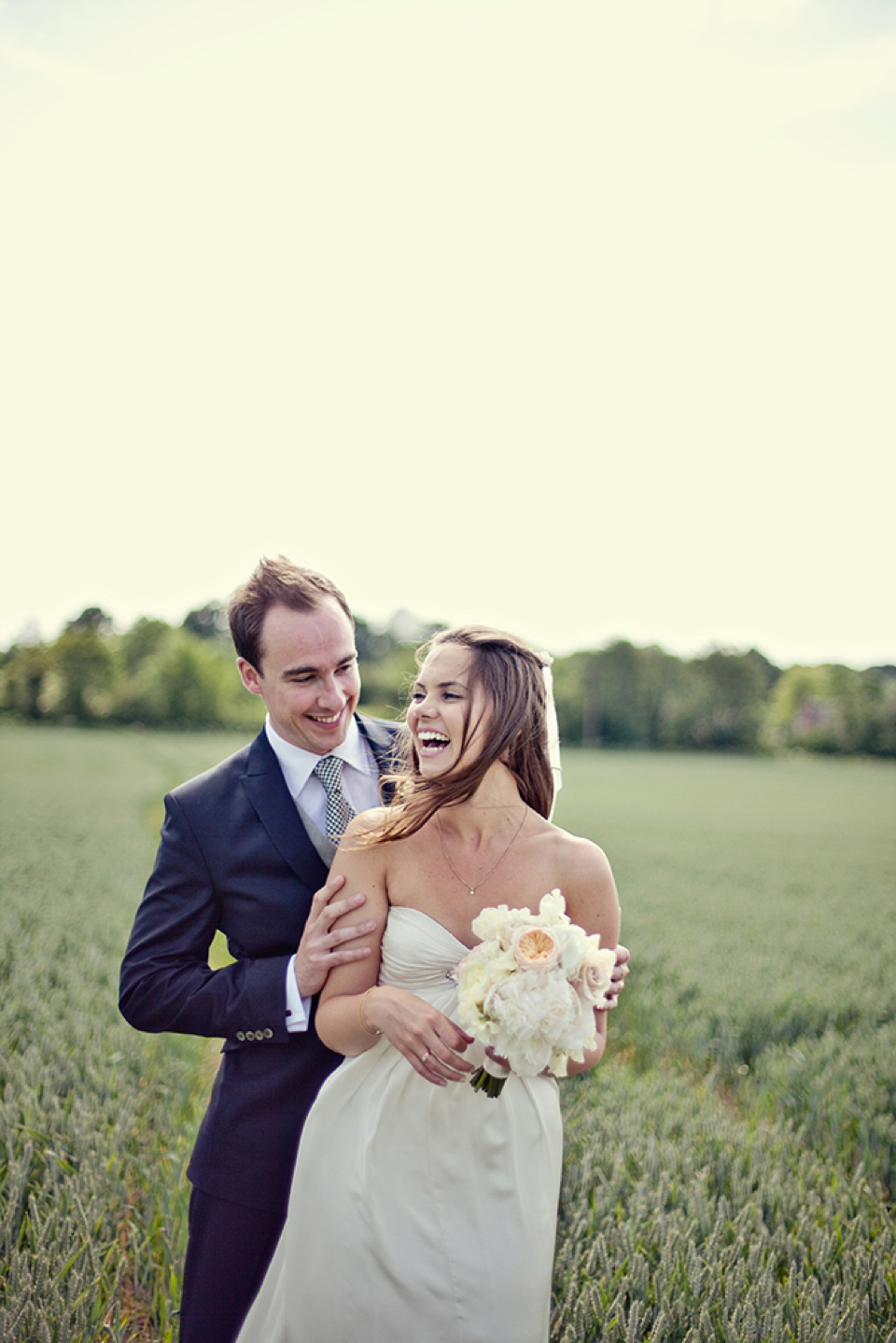 How can Love My Dress readers get a copy of the Beloved Magazine?
"The Beloved magazine is currently an annual publication.   An electronic version of the magazine is included in the Beloved Collective membership package, and there is also a printed 'collectors item' available. Both the electronic and printed versions are also be available to buy for those who feel the pull outside of the community.  It is also possible to purchase an iPad version through the magcloud app."
Want to find out more?  Visit the Beloved Collective website at belovedcollective.co.   The Beloved Collective can also be found on Facebook, Twitter and Instagram.
You may also wish to explore Marianne Taylor's work – simply because it is breathtaking.
Have a beautiful Sunday everyone,
Annabel