I love to see a bride who is being true to her own, unique, vibrant and sassy sense of personal style. Tradition suits many and is all well and good but weddings really are the most amazing opportunity to celebrate who you really are and what you really love and for lots of brides, that means really going to town on the whole look – dress, hair, make-up. And why not?
School teacher Lyndsay married her beau Simon on 12th April this year at The Granary Barns in Newmarket, Suffolk.  I really really love this wedding.  Lyndsay's mile wide smile fills these images with so much happiness!  I also love Lyndsay's elegant makeover by vintage style expert Amanda of Lipstick & Curls (who is a whizz at the old finger curls and marcel waves and applies a winged eye liner like no other).  That incredible headpiece by the way is by Kat Swank.
Photography Copyright (c) 2014, Michelle Waspe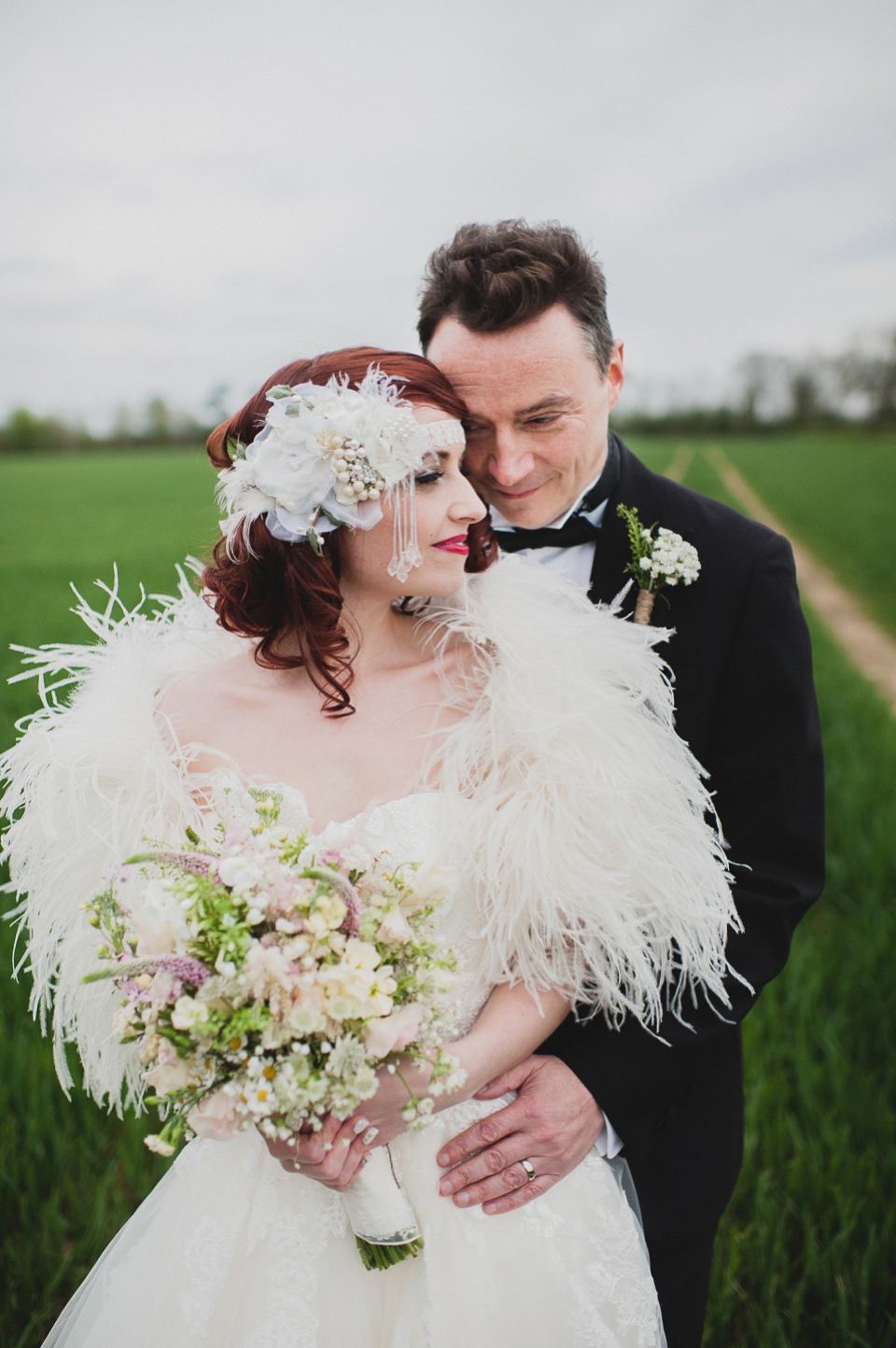 Let's learn all about this gorgeous little wedding – and be warned, there are plenty of images in this one. It was too hard to edit down to anything less than this!
"Both Simon and I knew we wanted a relaxed, rustic style wedding in a barn. Whilst looking online at Tara Starlet, I came across a picture of three girls wearing 1950s inspired pastel colour dresses and eating ice cream – I loved it so much I ended up basing the whole colour scheme around this picture!   
My mum brought me up listening to 50's rock 'n' roll so that was also a very big influence on our day."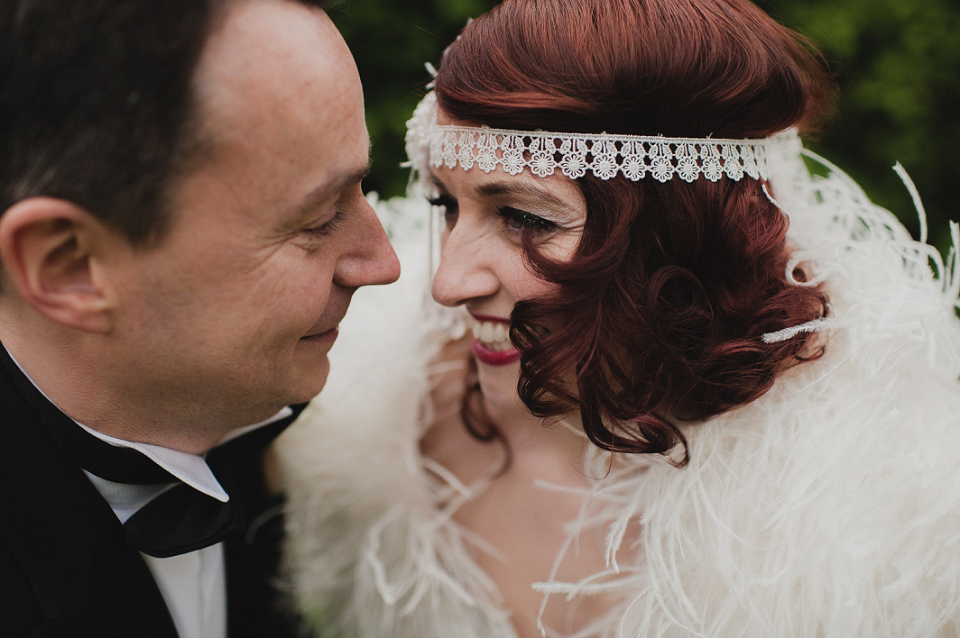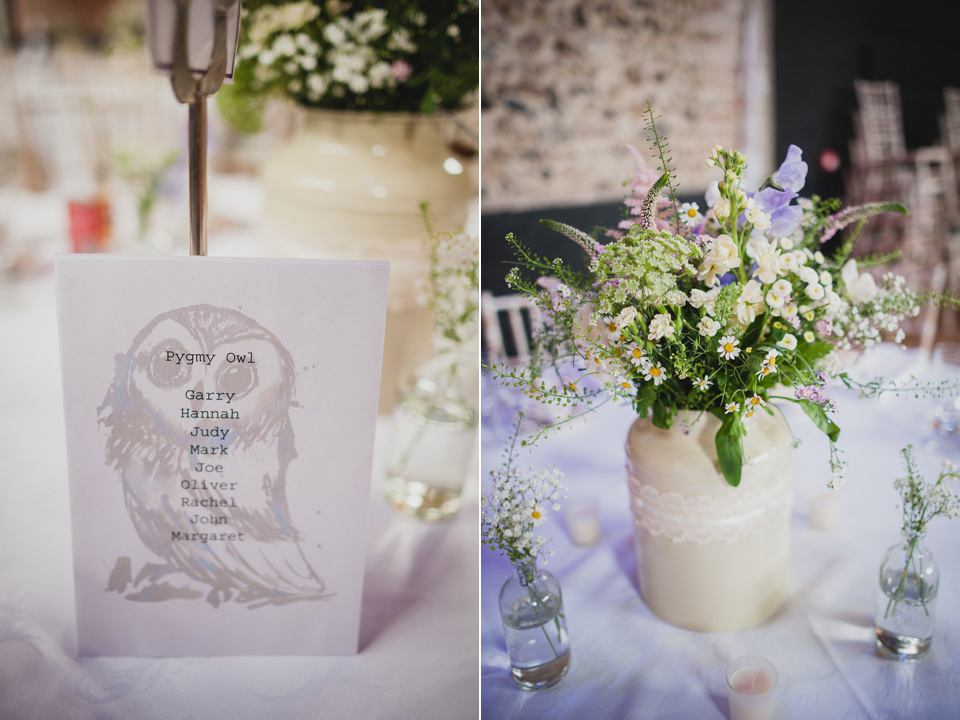 "We met in 2004 whilst working together in London. In 2012 we got a little French Bulldog and called him Elvis and soon after we started to feel more like a family. We began talking about getting married and eventually got engaged on 6th April 2013! The rest is history."
"My stylist was Amanda at Lipstick & Curls. I really didn't want to be stressed out on the day and as soon as I met Amanda and Richard at Lipstick & Curls, I knew I was in good hands. They are very relaxed and professional in their approach.
My headpiece was the 'Alana' design from the amazing Kat Swank."
"My dress is called Danbury and is designed by Blue by Enzoani. I got it from a beautiful shop in South Woodham Ferrers in Essex called Bellissima Weddings, which was an absolute joy to visit.
I tried on so many dresses at Bellissima as I wasn't sure what would suit me. I looked lost in many of them to be honest, but when I tried on the Danbury, I really did feel beautiful for the first time in my life. The vintage lace is exquisite and the shorter length suited my petite frame."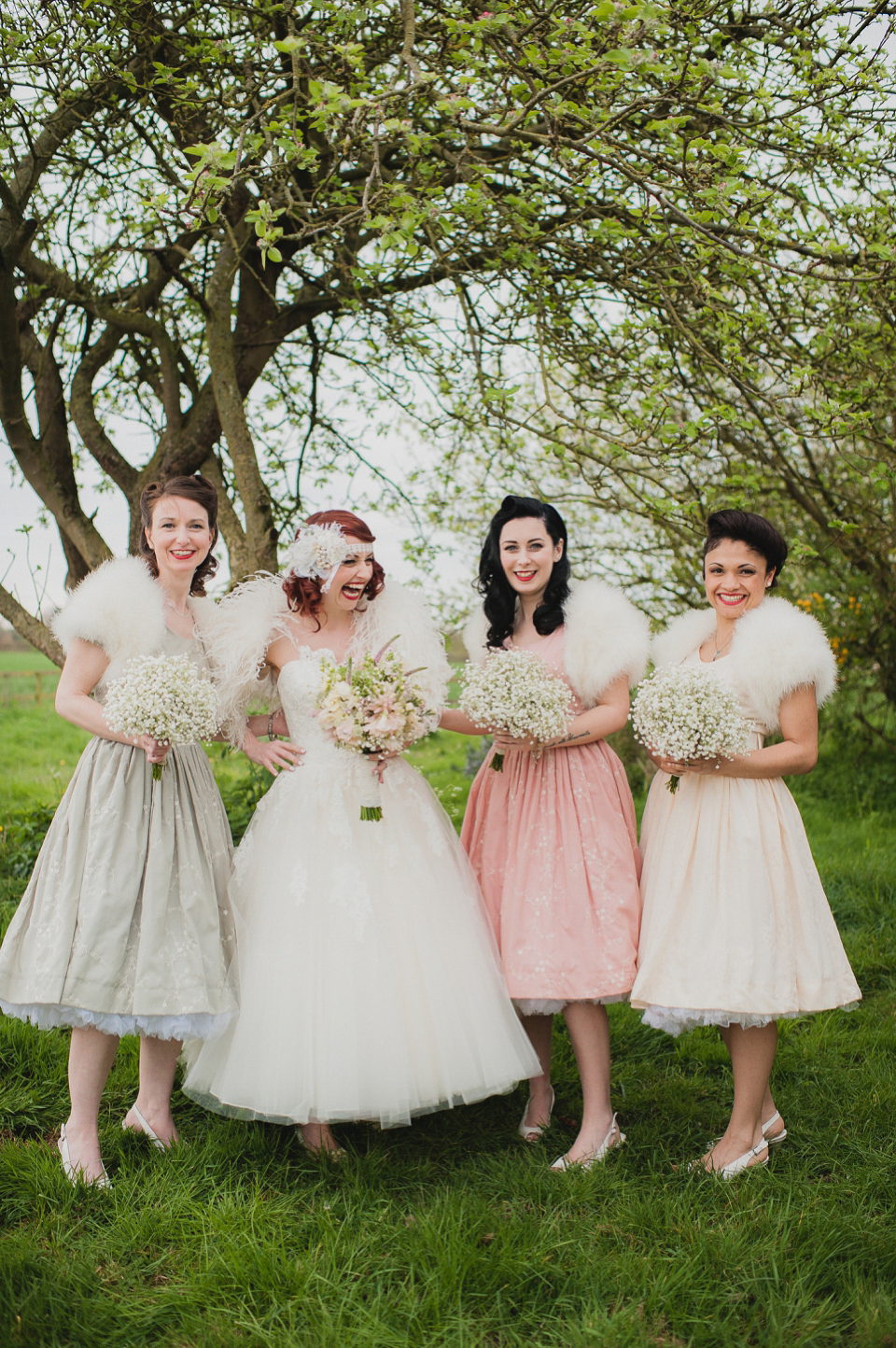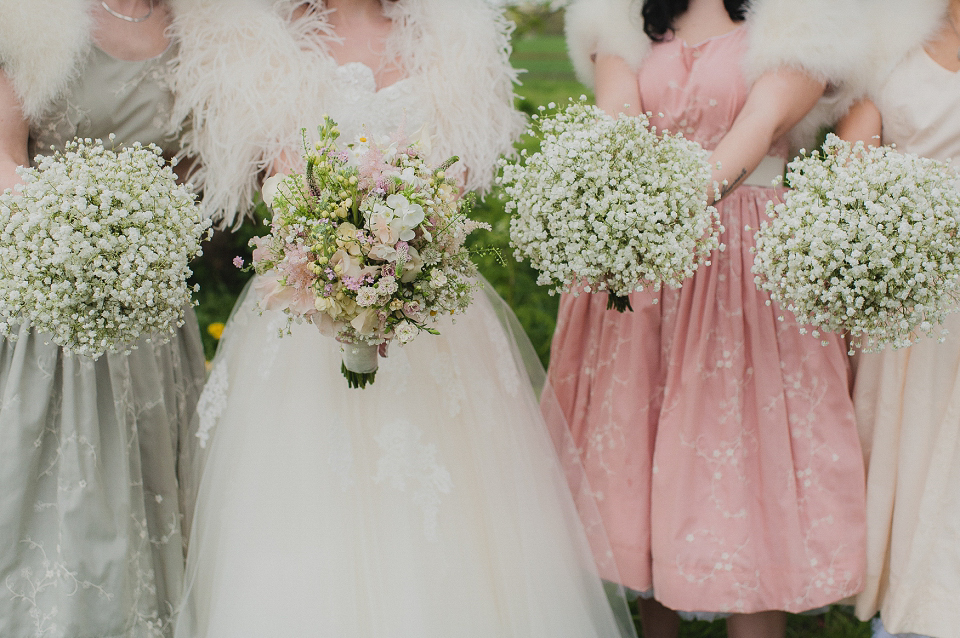 "We attended a vintage wedding fair in Summer 2013 and met Clare from The Traditional Vintage Flower Company. Her flowers and creations were striking and so we booked her almost instantly. Clare did such a fantastic job, I wanted wild/meadow flowers for the day in different pastel colours. Clare really captured my ideas and brought them to life.  Everyone commented on how beautiful the flowers were."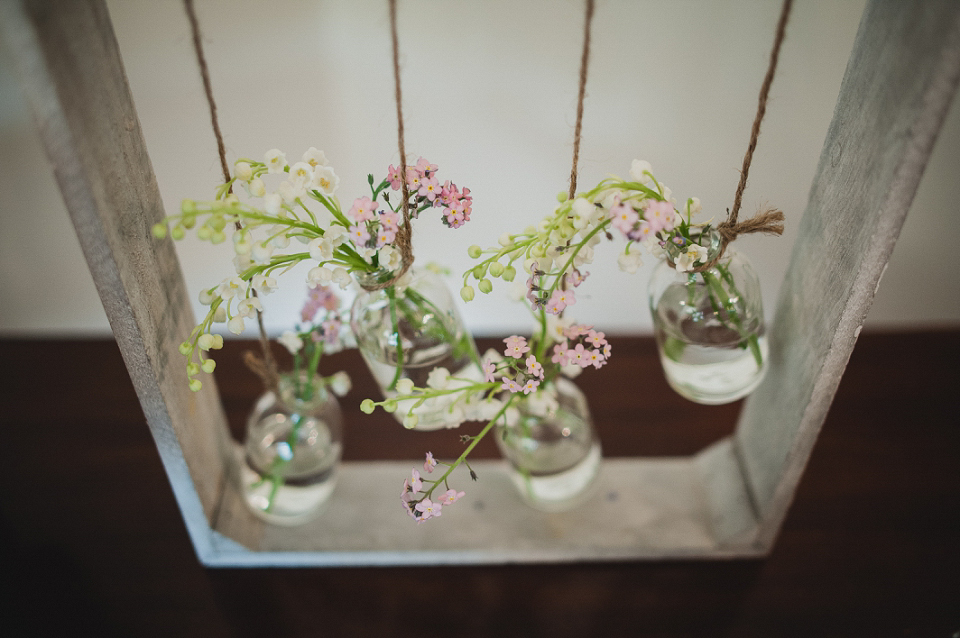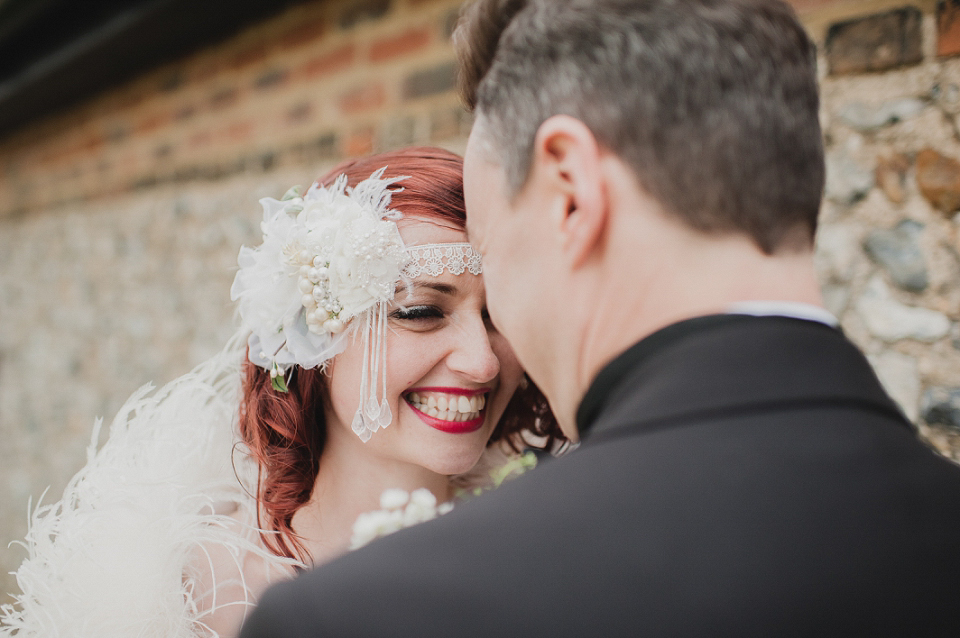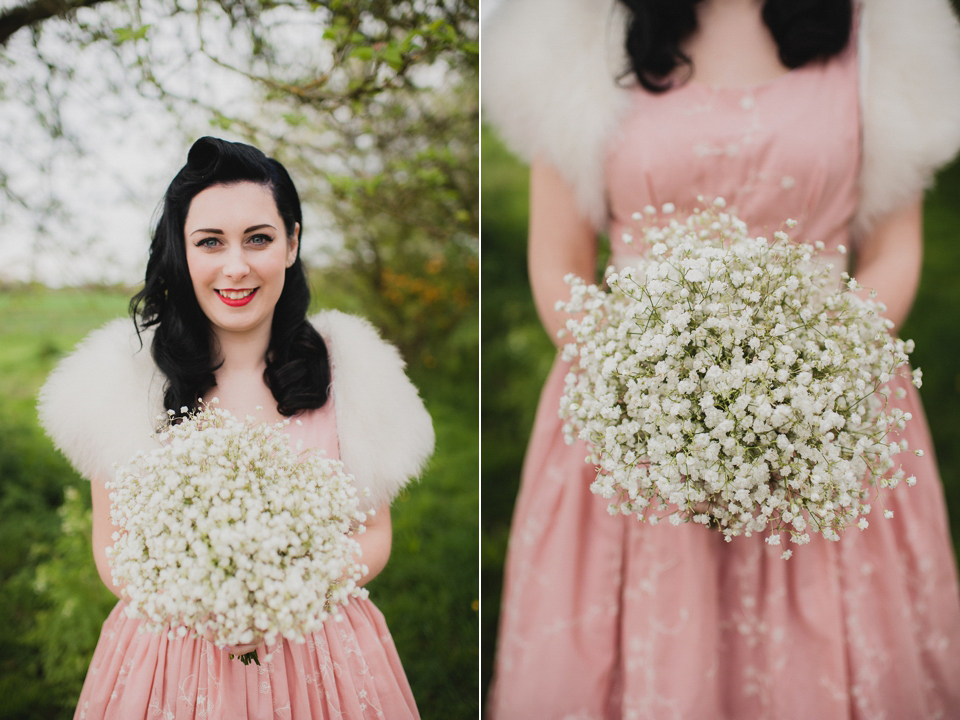 Are these not the cutest  little people, ever?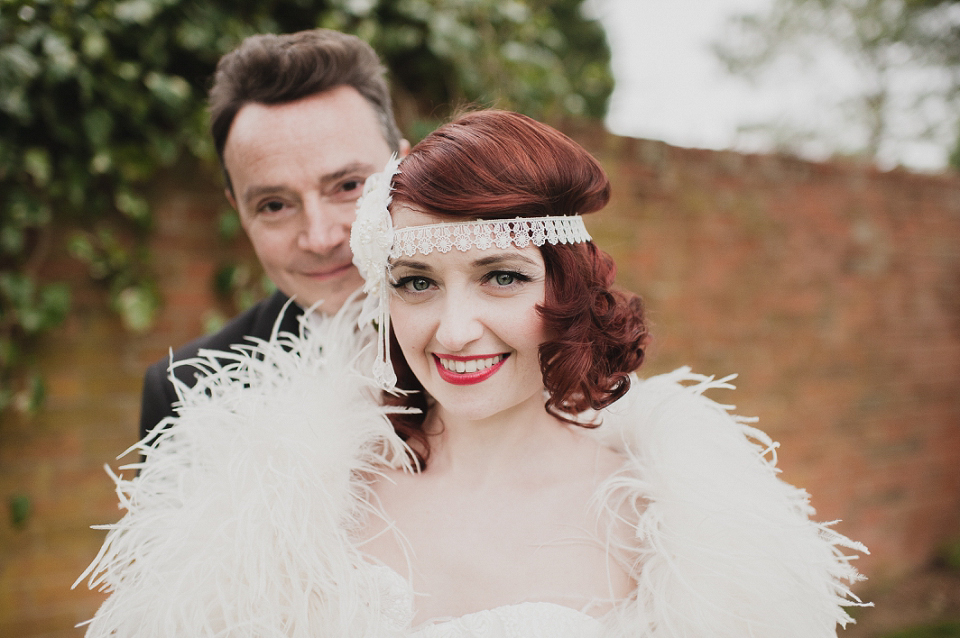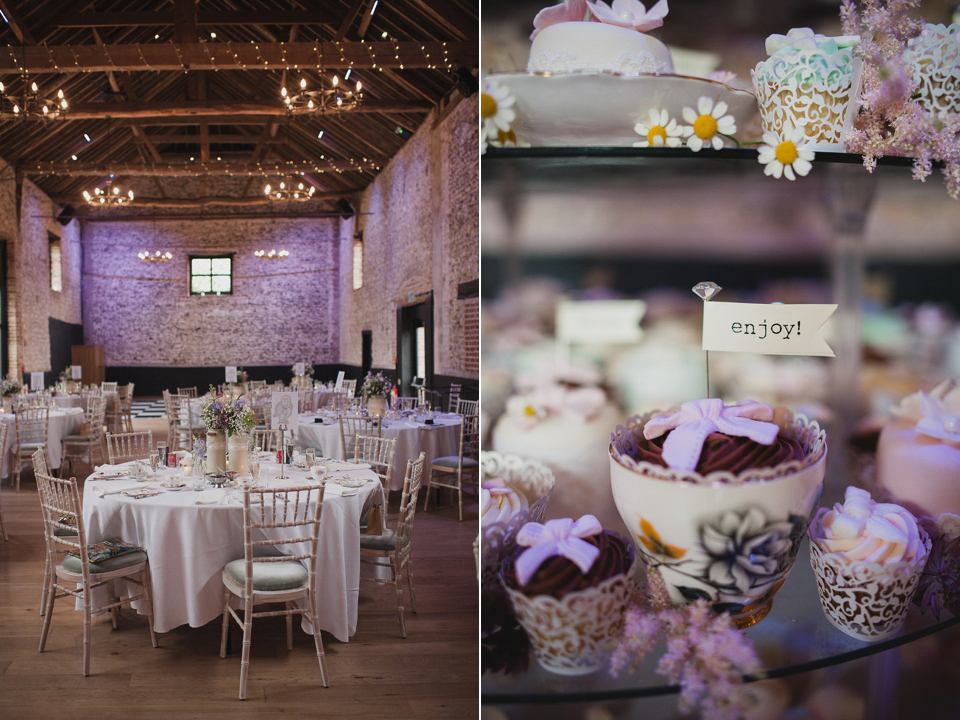 "We are very fortunate to have an incredibly talented and resourceful friend Jo Carole West, who brought all of our wedding stationery ideas to life. She designed the invites, thank you cards and drew the owls for the tables. She was enthusiastic and professional throughout the wedding journey and an absolute delight to work with.
Jo has incredible ideas and is hugely talented. A true friend to us both."
It's those cute little boys again!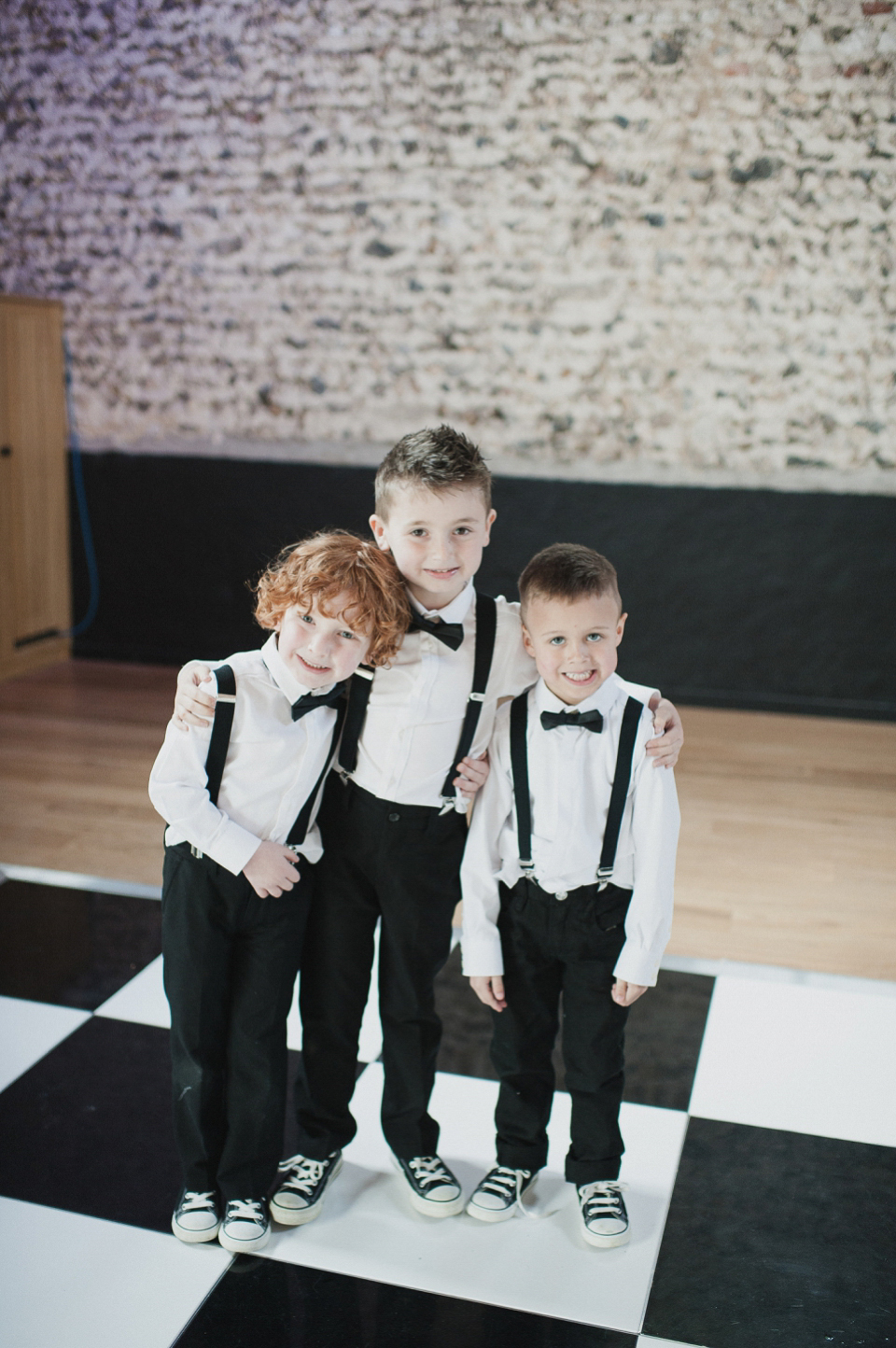 "Three weeks before the wedding we were let down by the photographer we booked, we were desperately emailing different ones and heard back almost immediately from Michelle Waspe.  When we looked more closely through her work, we knew she would be perfect.
We spoke on the phone a week before the wedding and then met her on the day! As you can see she caught the relaxed atmosphere of our day with lots of natural pictures."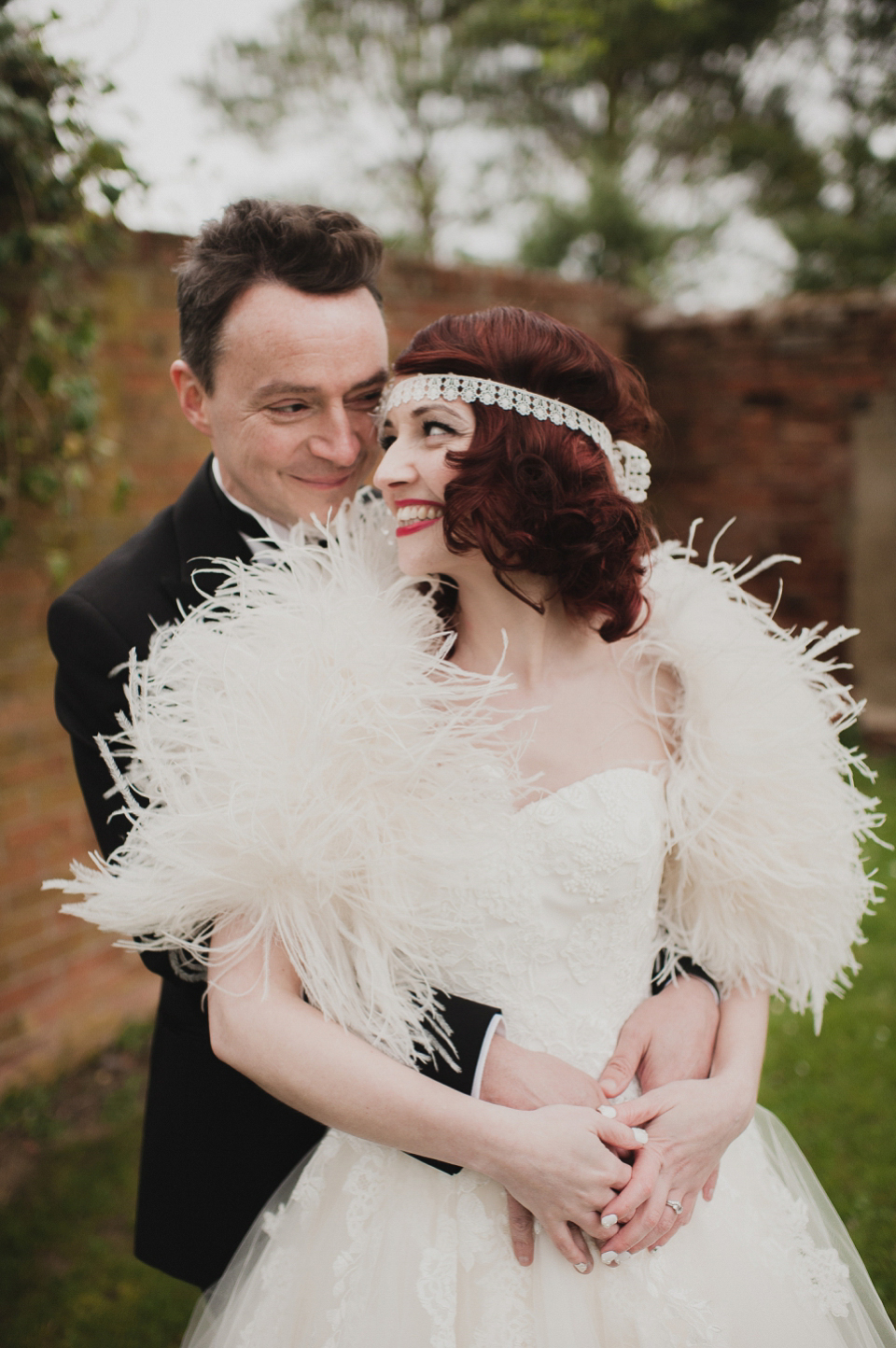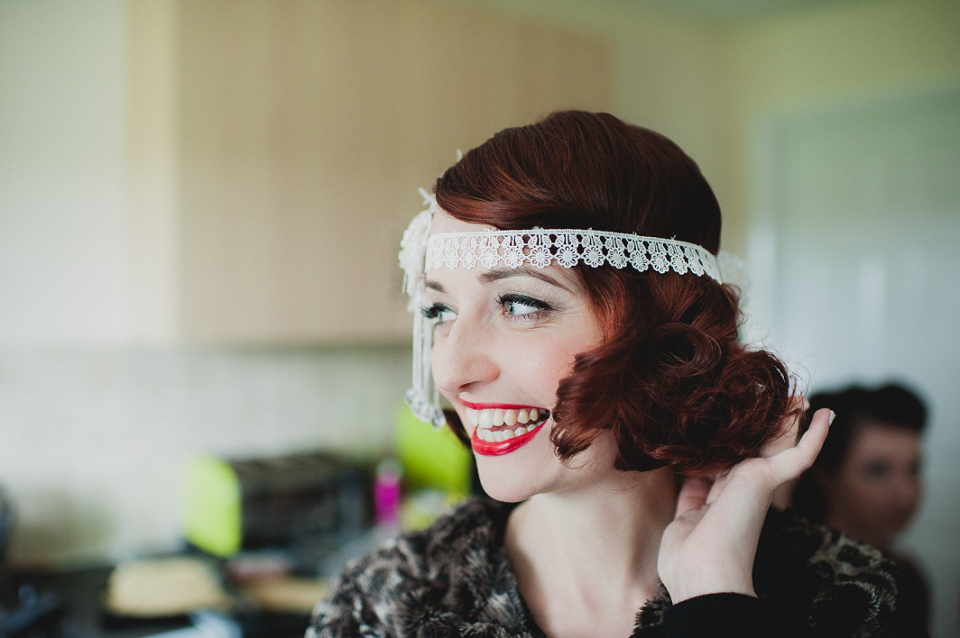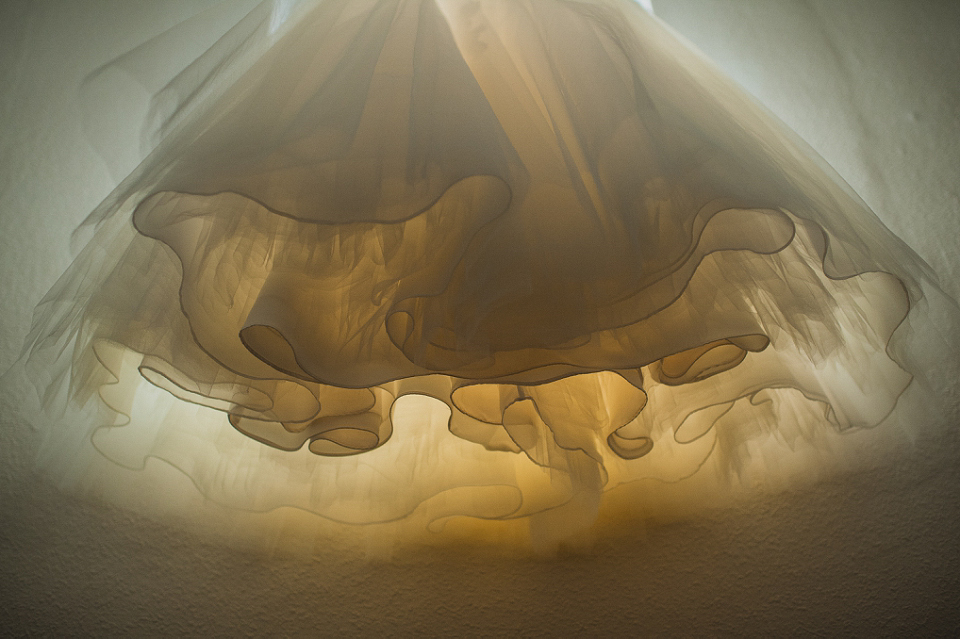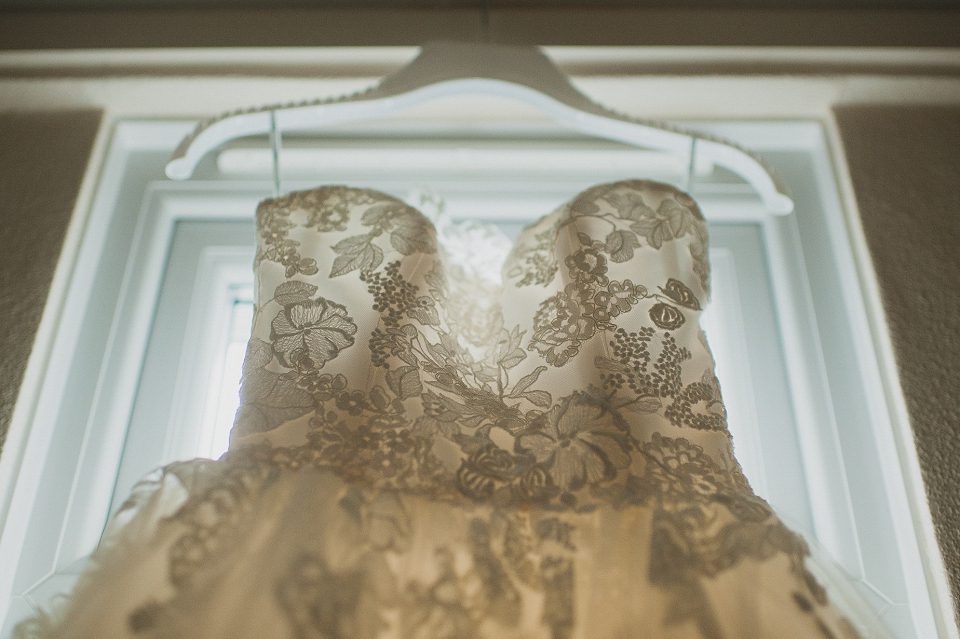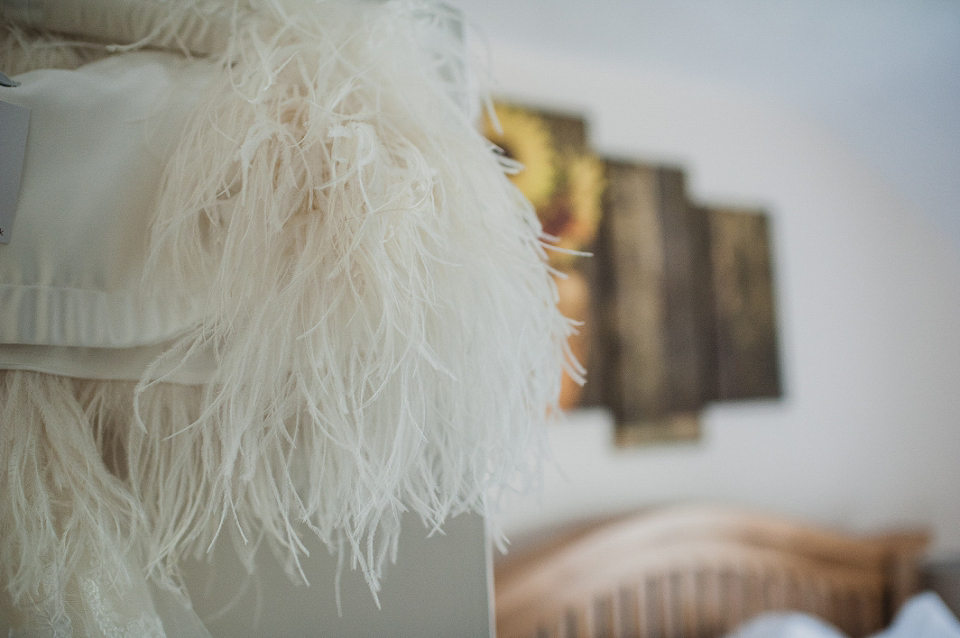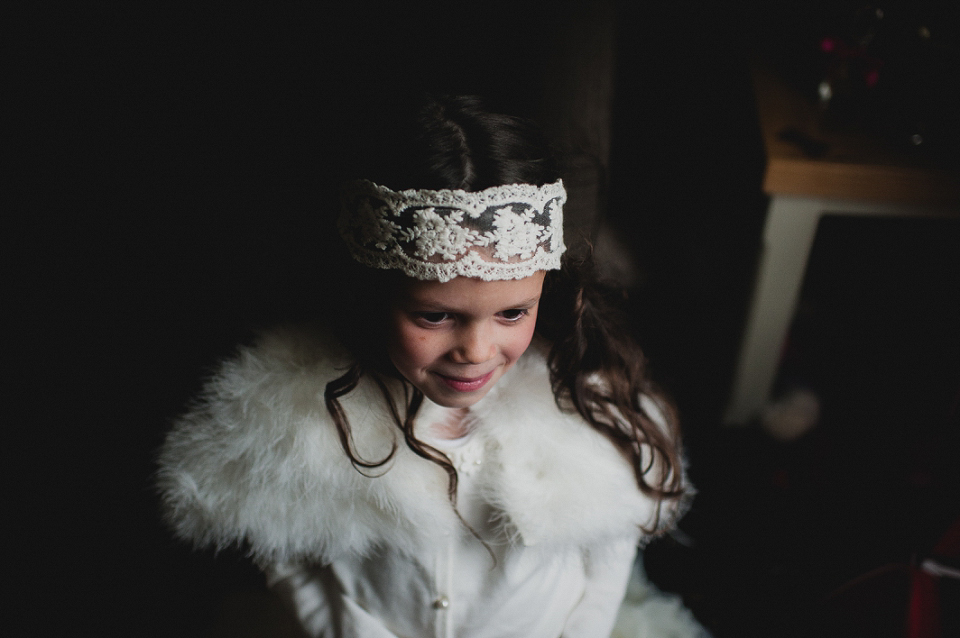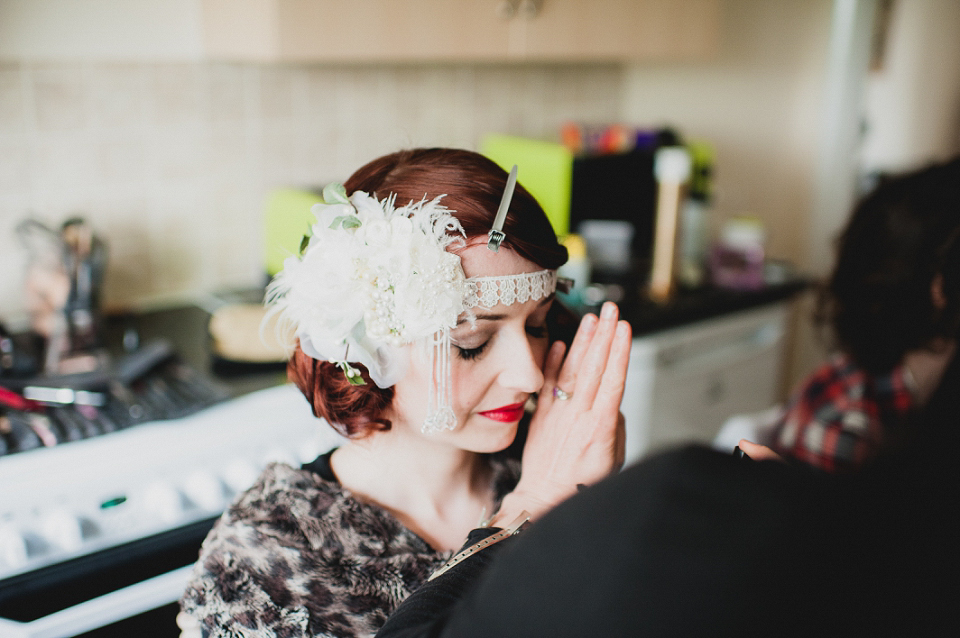 "I got my shoes for just £10 from a vintage shop at Spitalfields! They were scuffed and tired looking so I sent them to Jenny at Revivemeboutique. She cleaned them up and added some lace and pearls and they were perfect."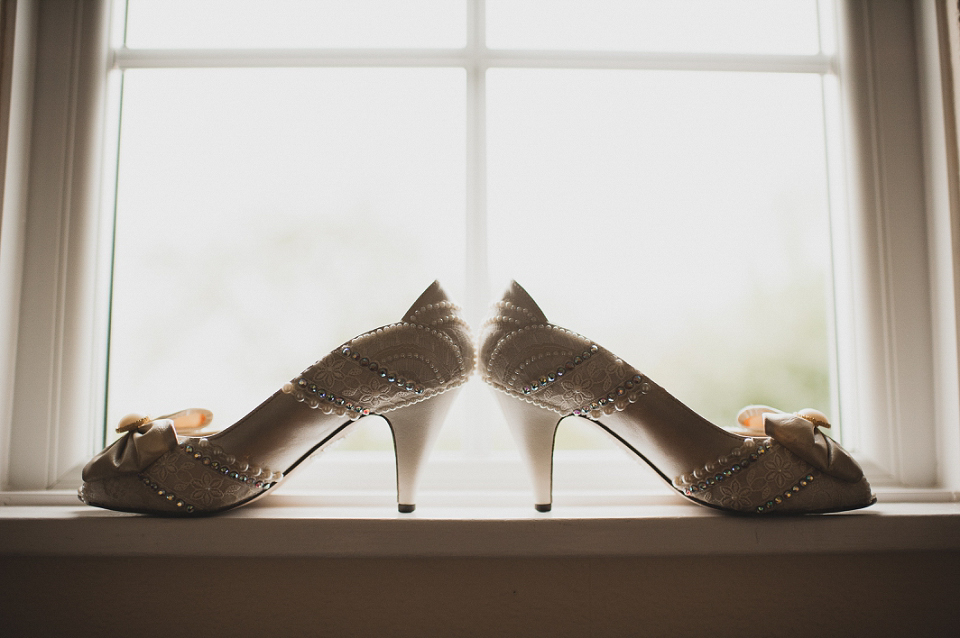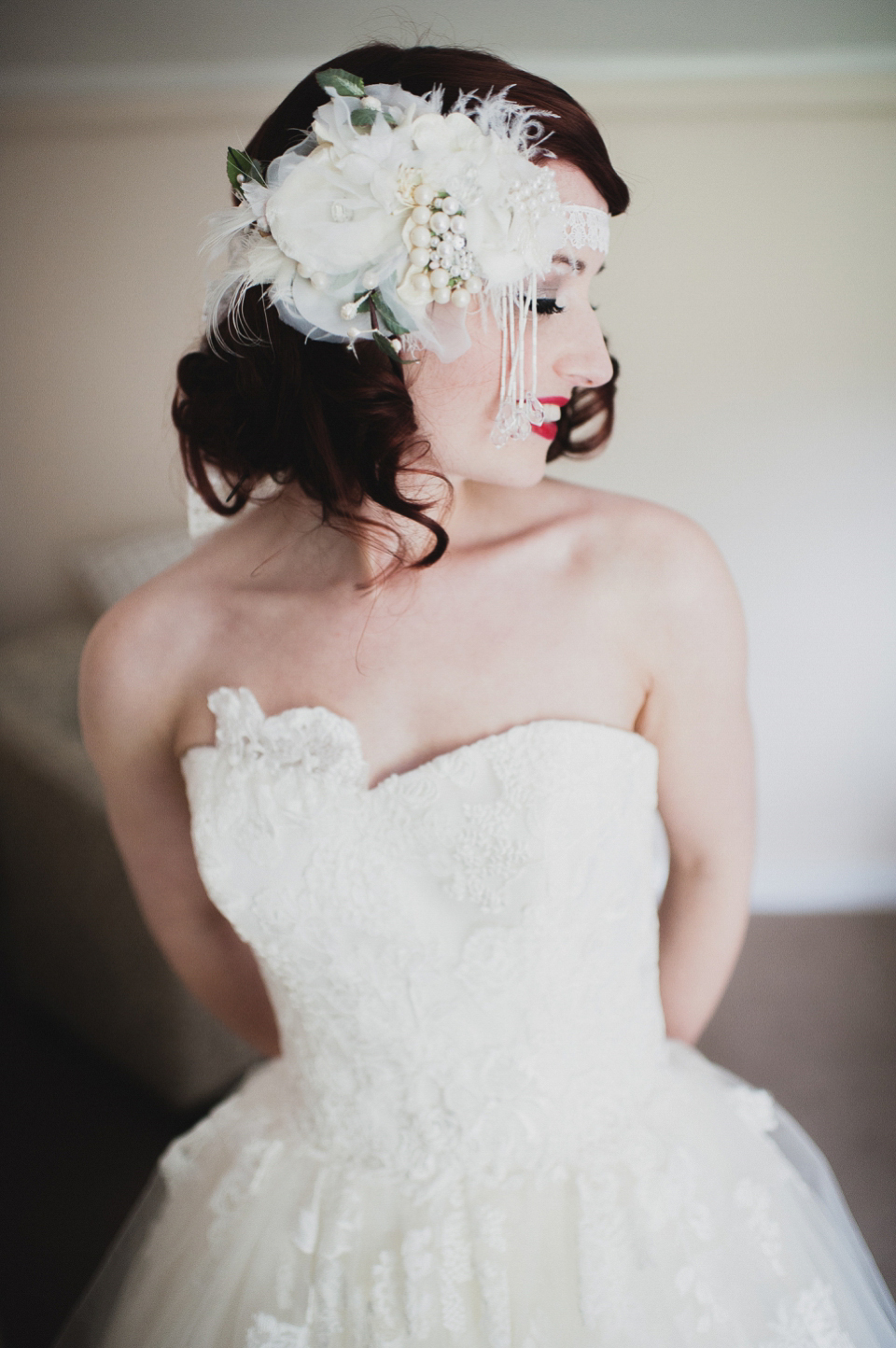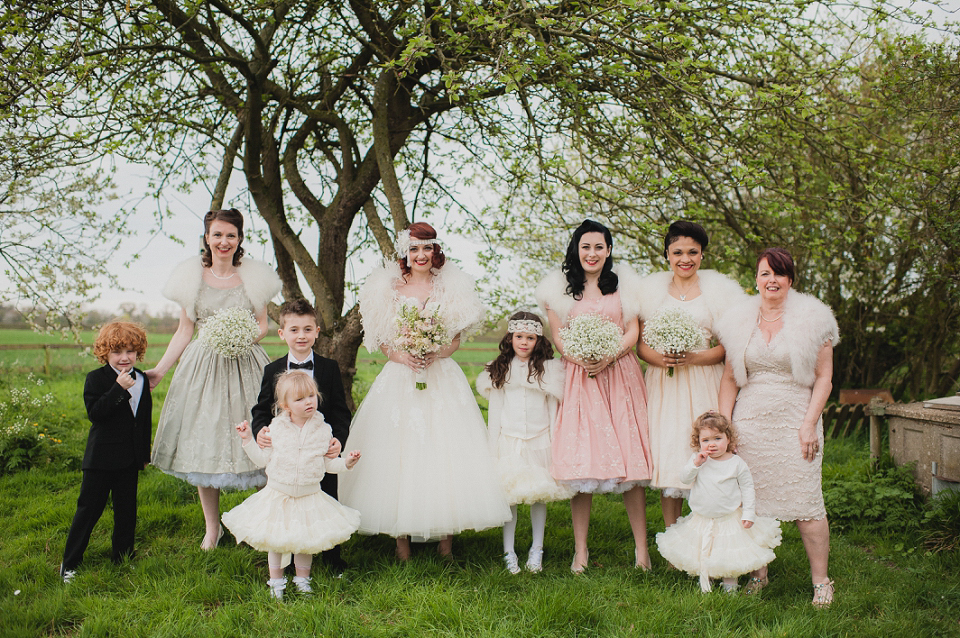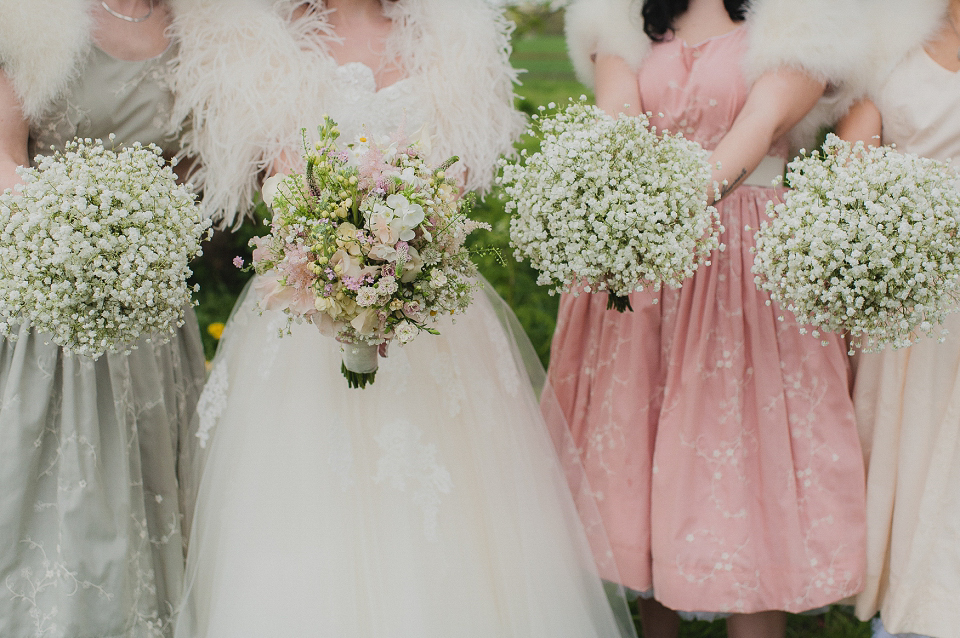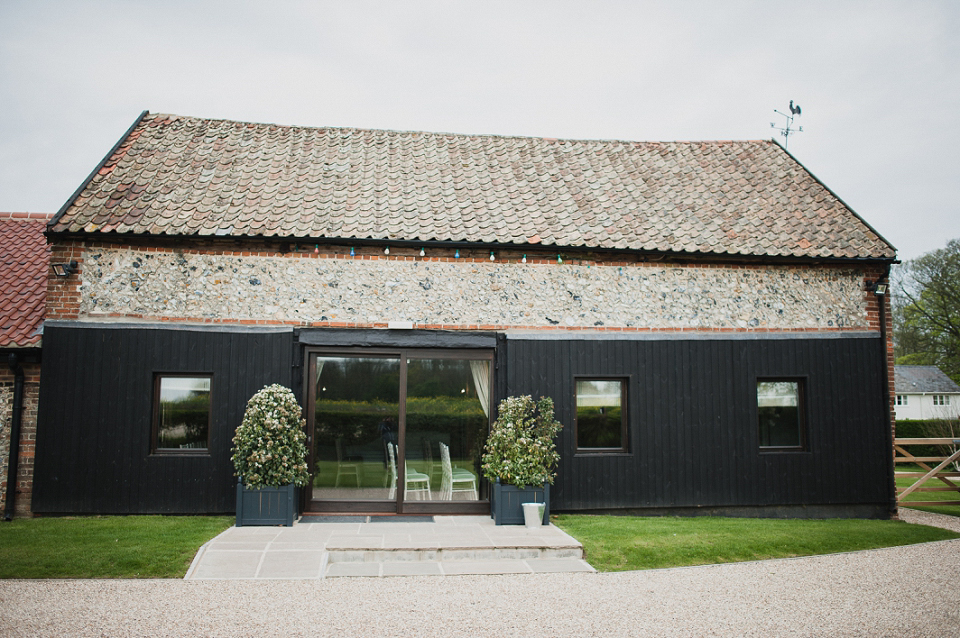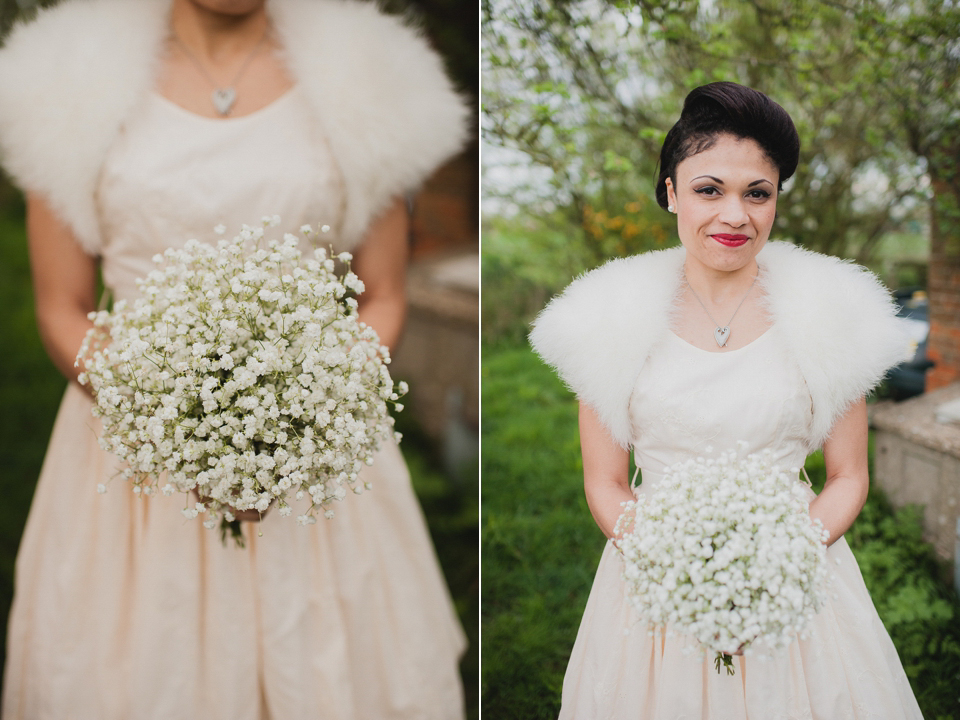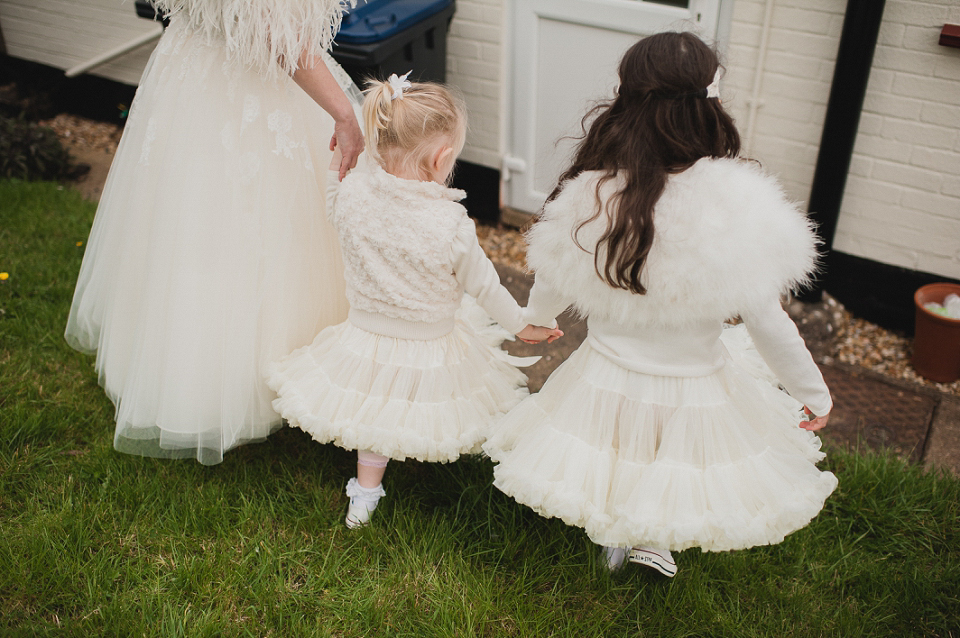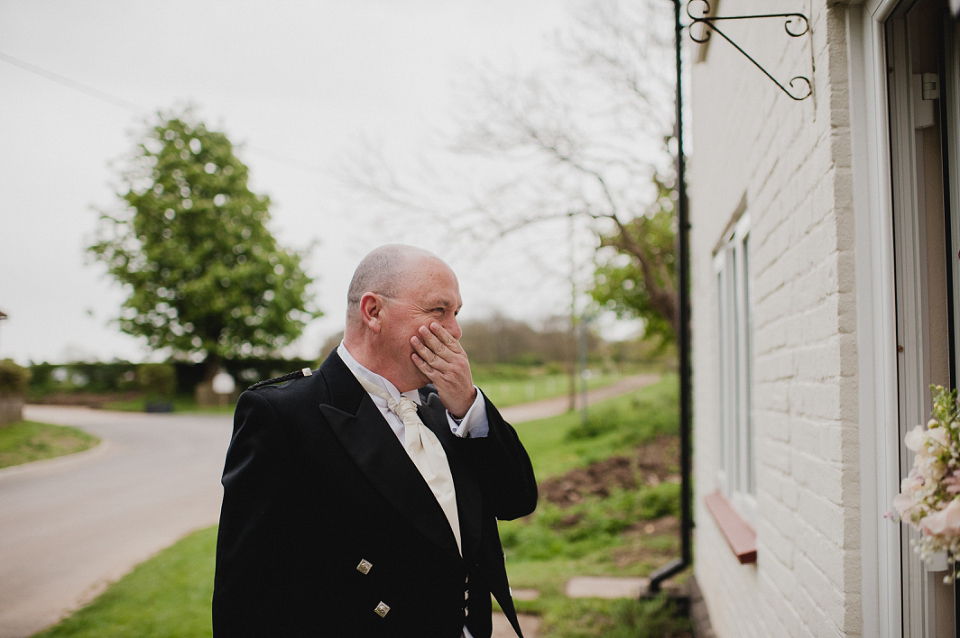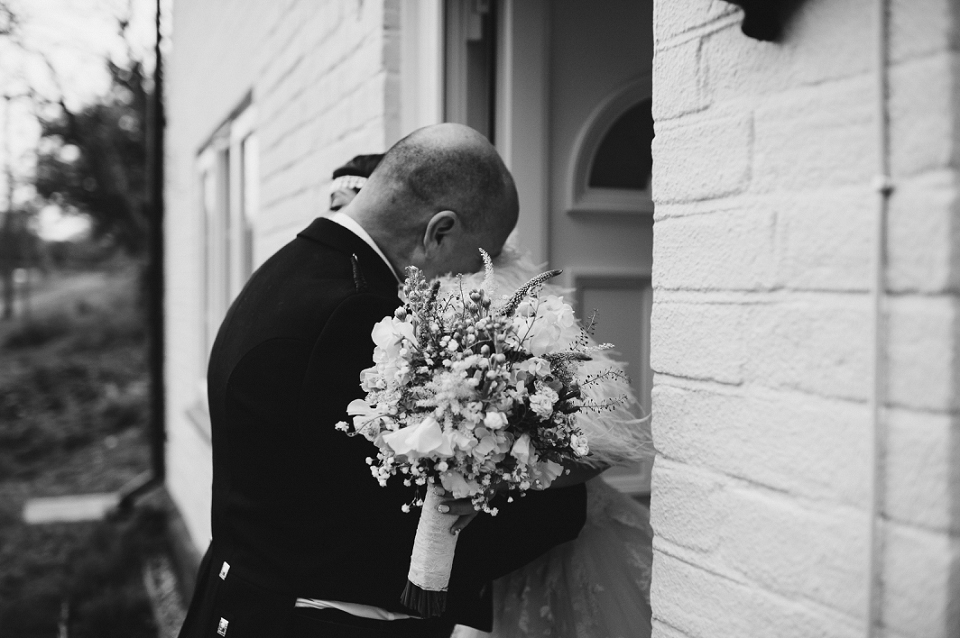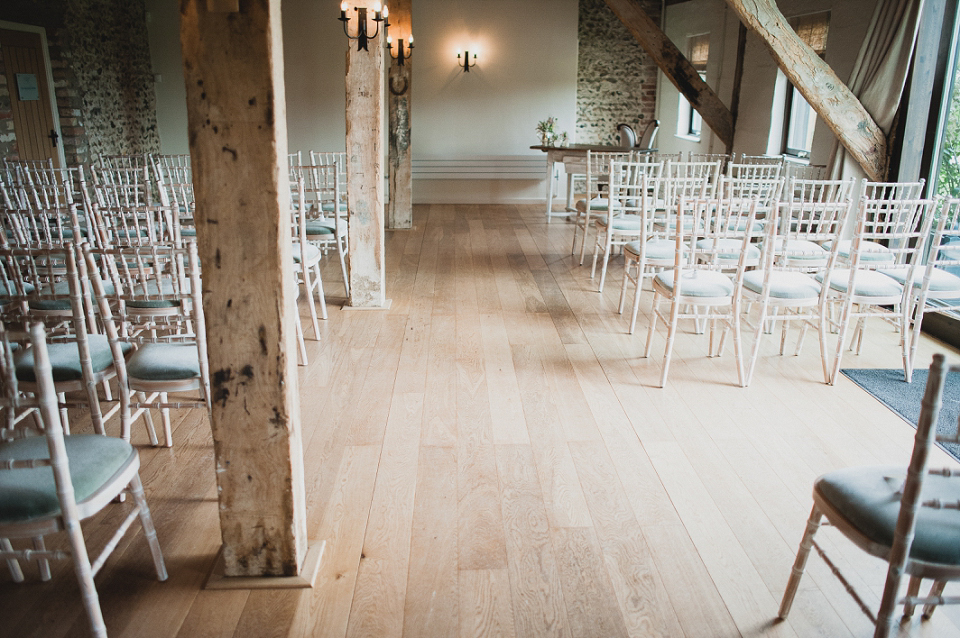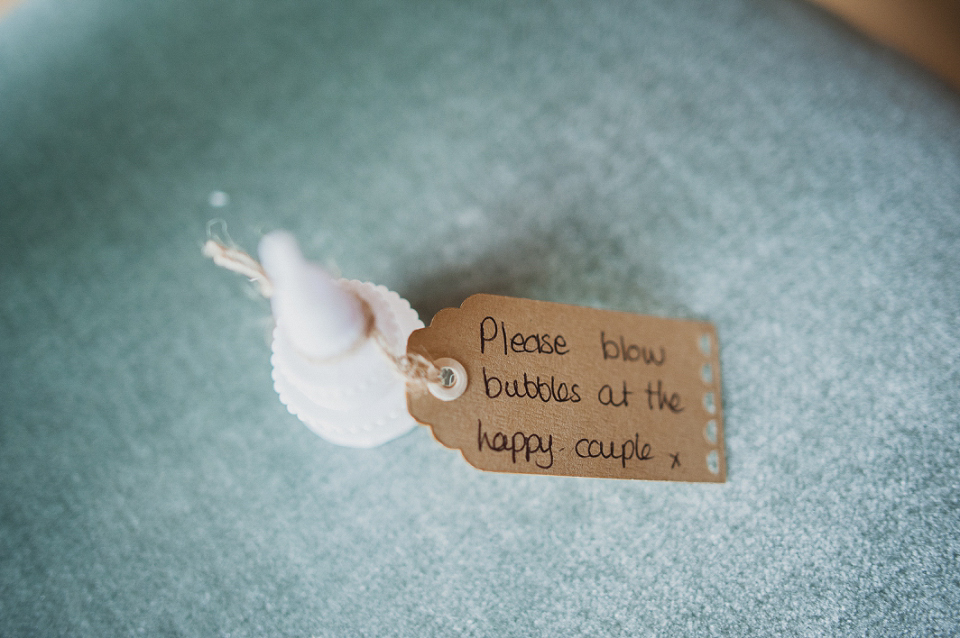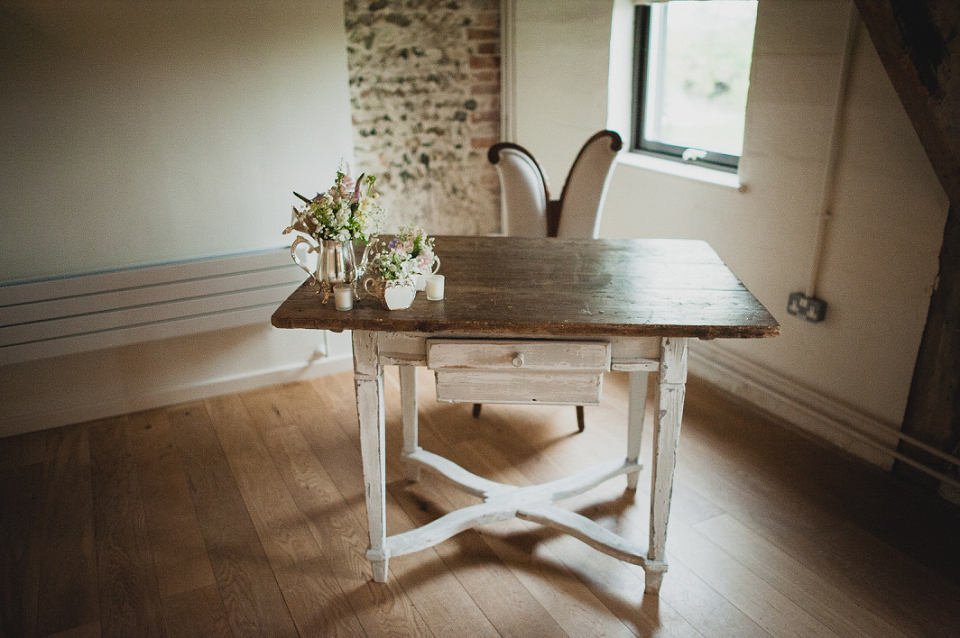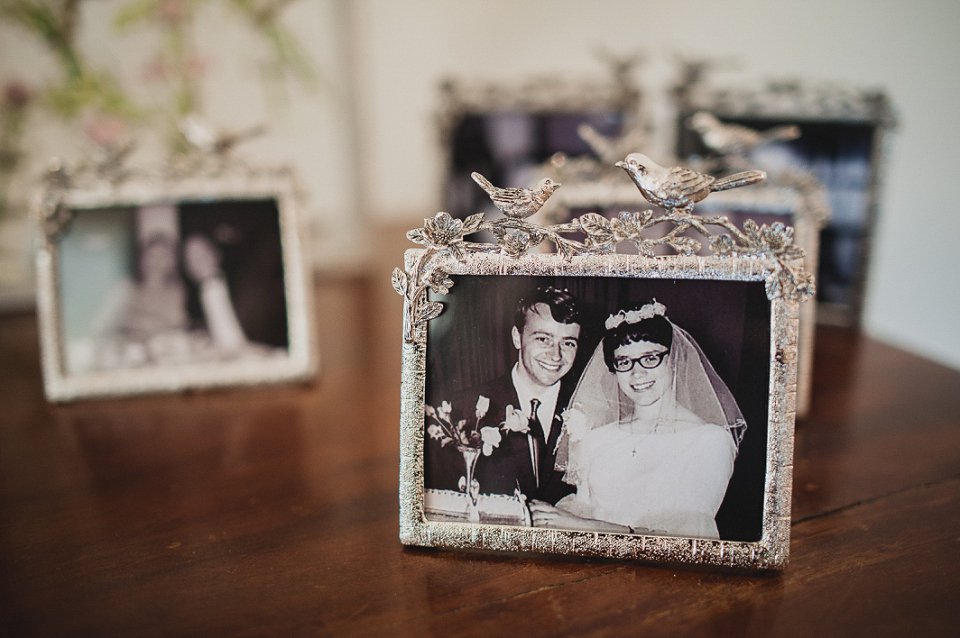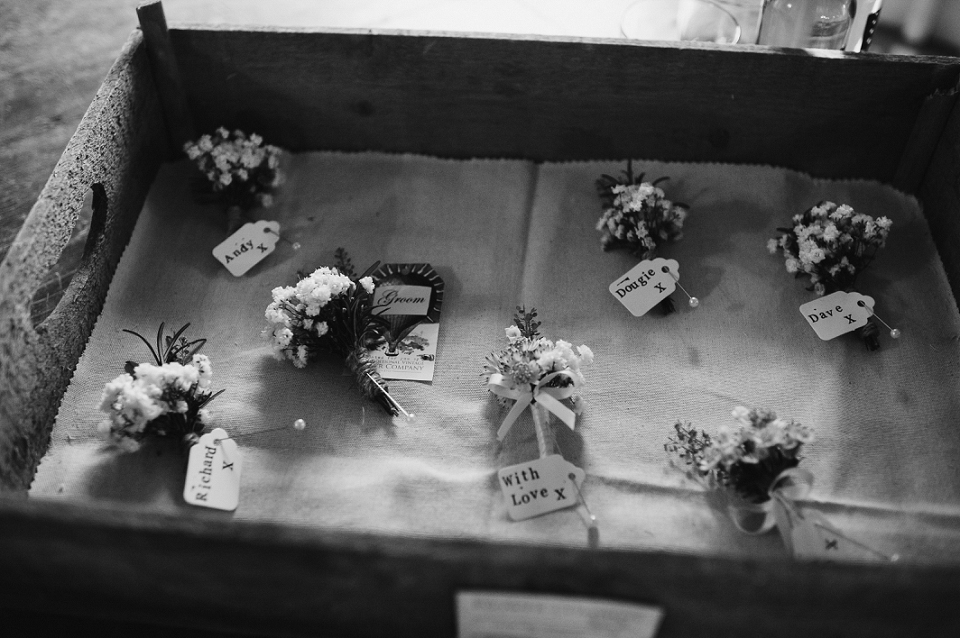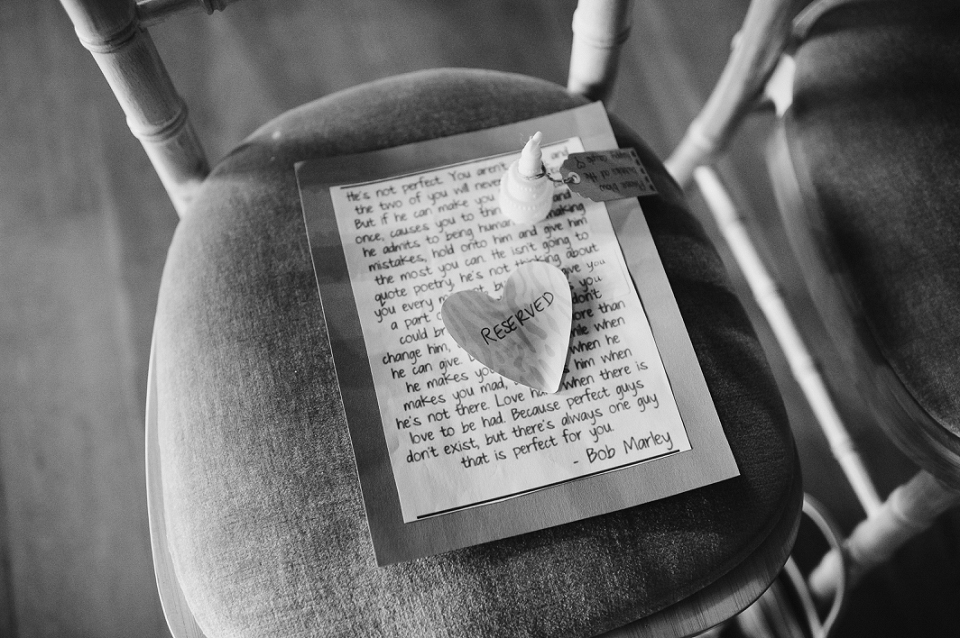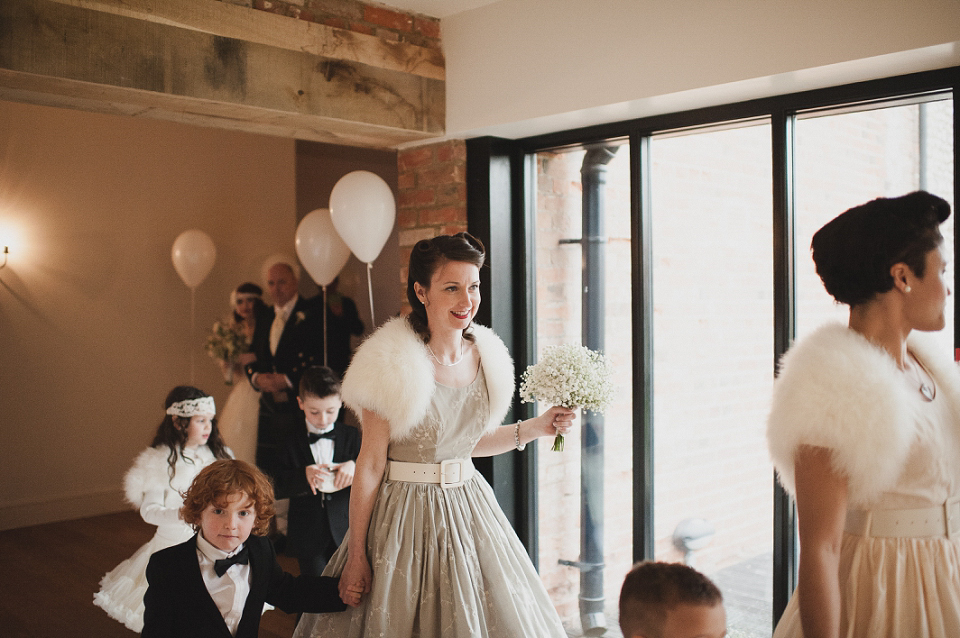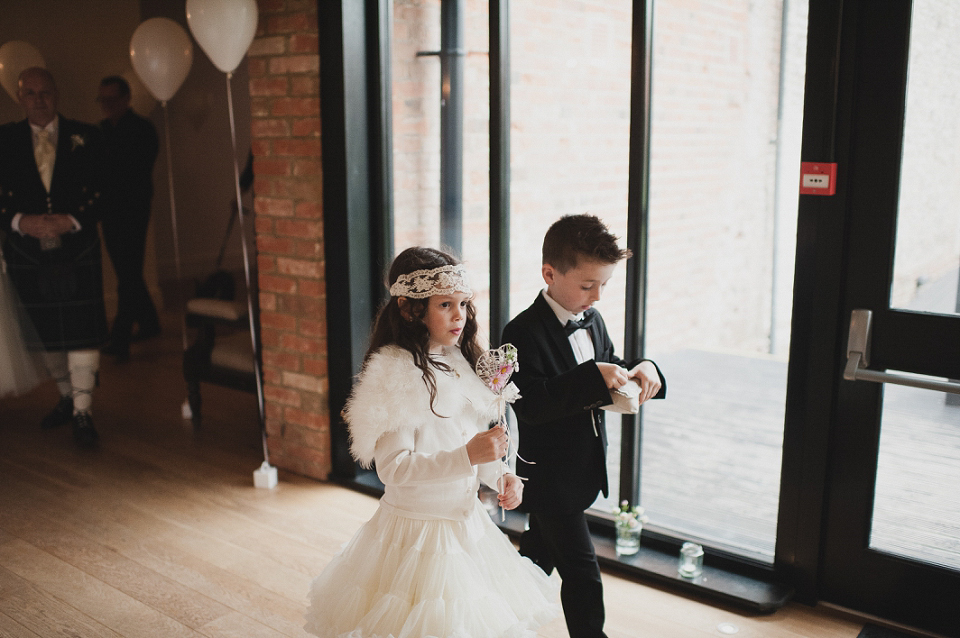 "Dougie, my Dad, walked me down the aisle. He's my hero! He looked great in his kilt (both my parents are Scottish). We entered to 'The Temper Trap' by Sweet Disposition. It's our favourite song and the lyrics are beautiful."
"When we were looking at some of the vow options that the registrar had shared with us, we felt that some of them were rather old fashioned, especially the ones that said 'obey'! We aren't comfortable with the idea of 'obeying' each other, so we chose to exchange more simple vows instead that expressed the importance of our love, respect and friendship for one another."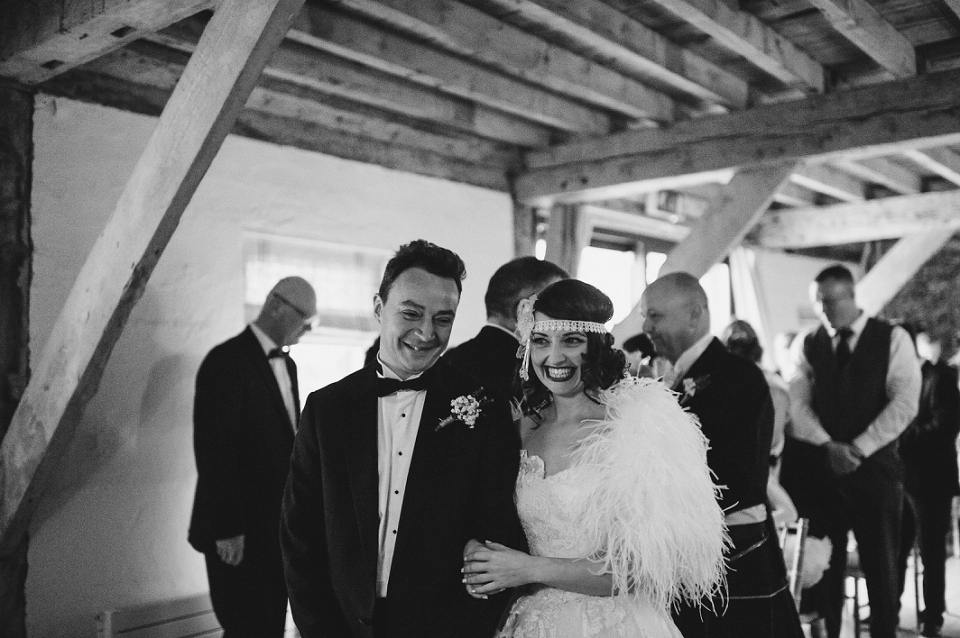 "We had two readings at the wedding, one was a Bob Marley quote and the other from the Corpse Bride. They were chosen to represent how we feel about each other.
'Smile when he makes you happy, yell when he makes you mad, and miss him when he's not there. Love hard when there is love to be had. Because perfect guys don't exist, but there's always one guy that is perfect for you.' ― Bob Marley"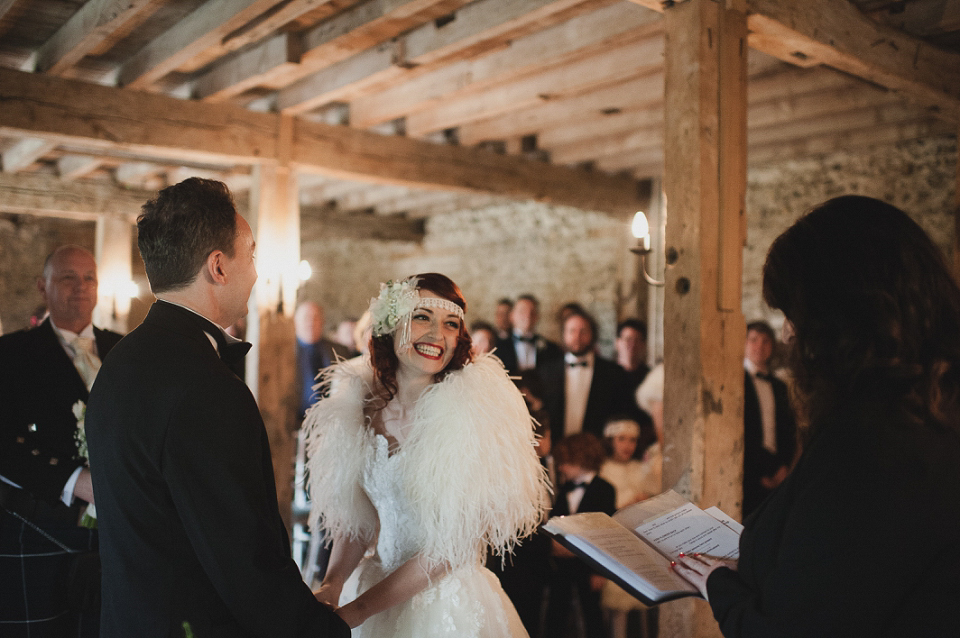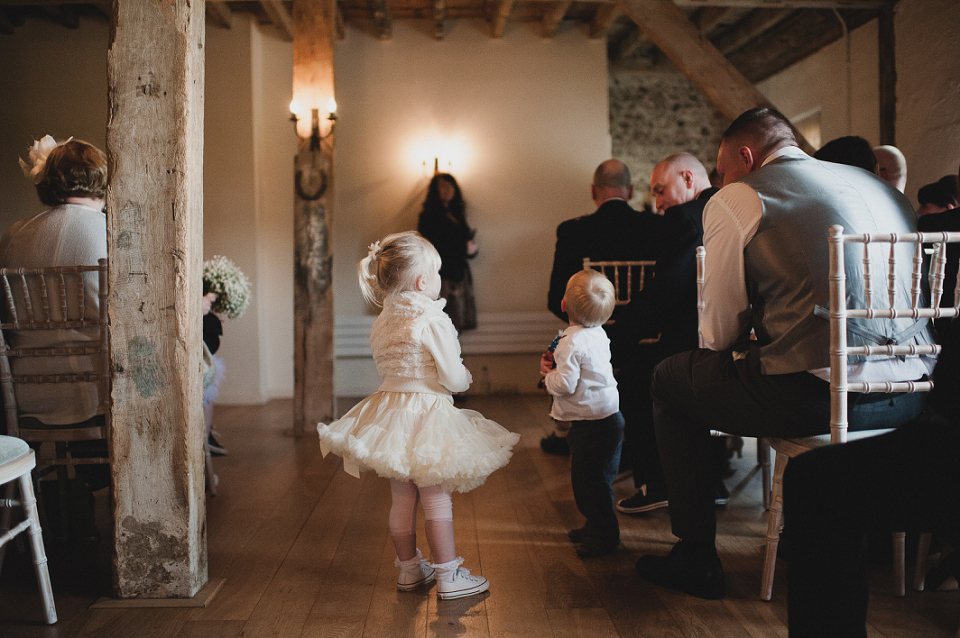 "My mum Grace Kennedy is a spiritualist who blessed our wedding just after the ceremony. It was a beautiful meaningful blessing and came from the heart."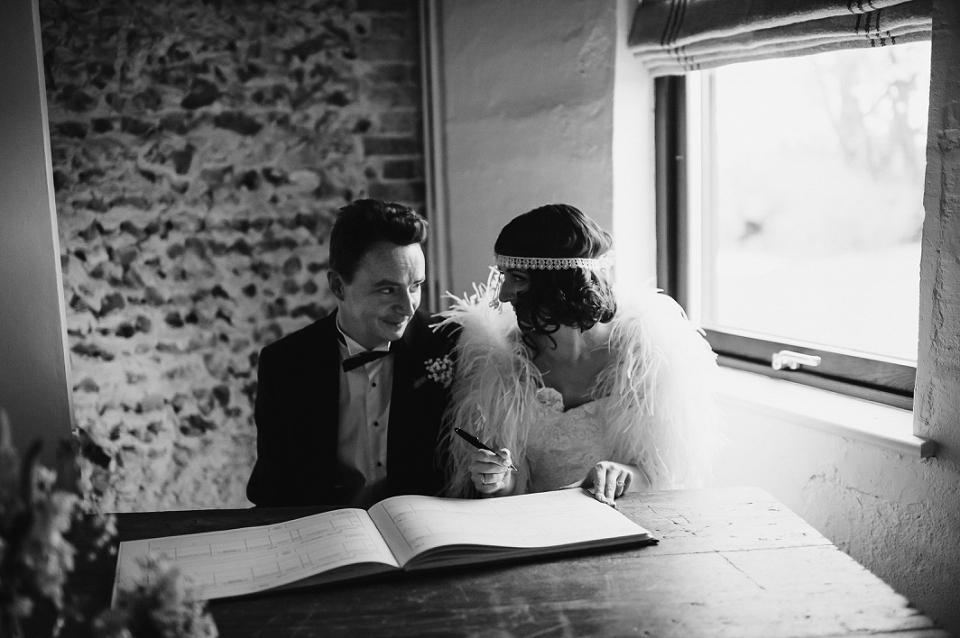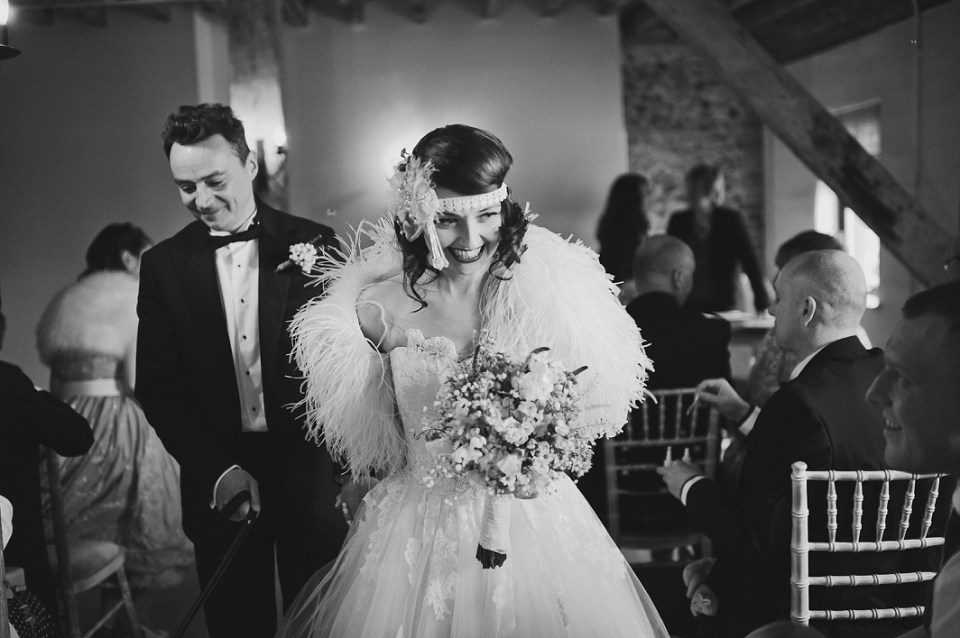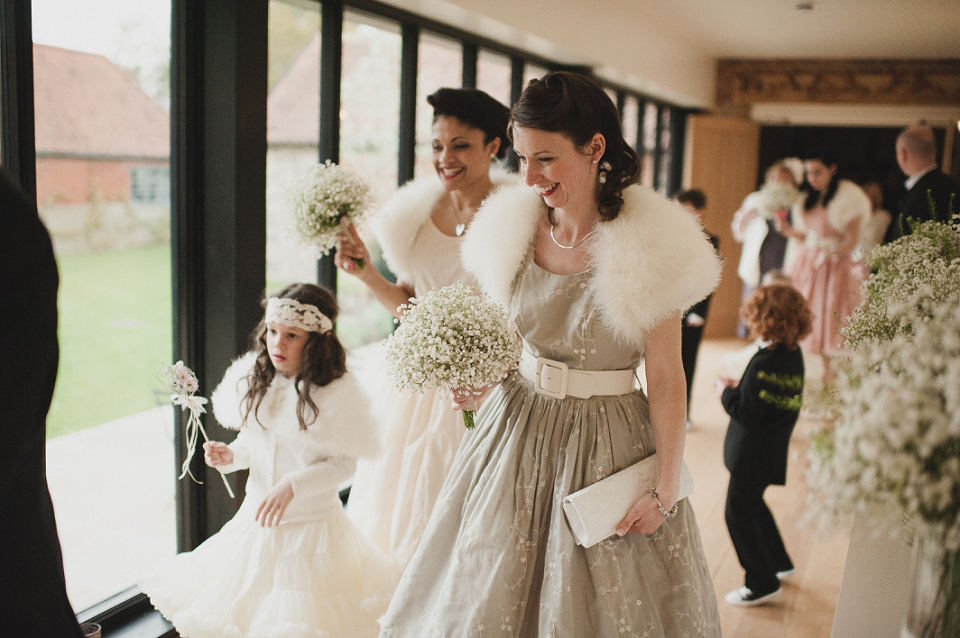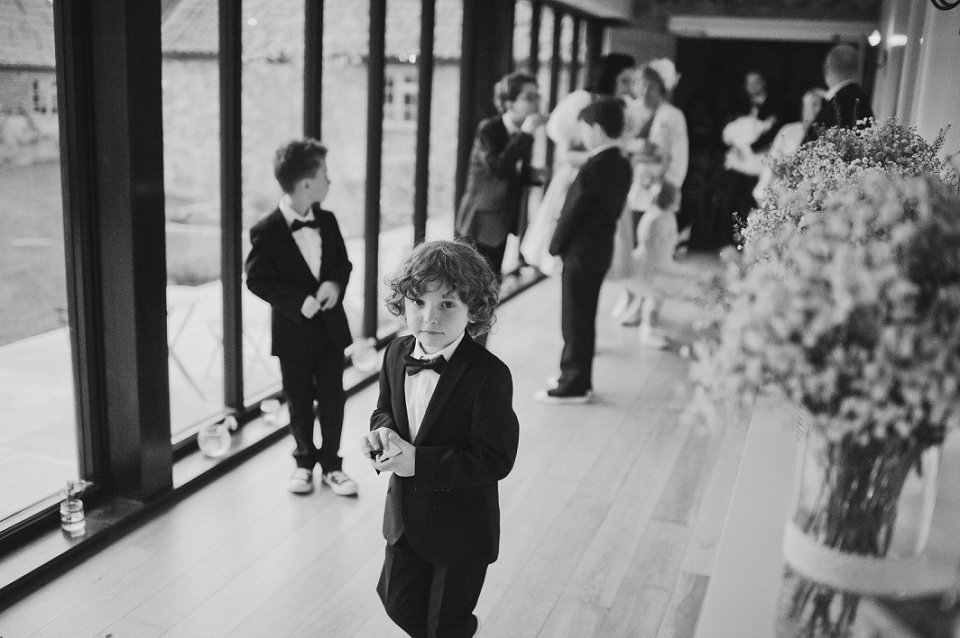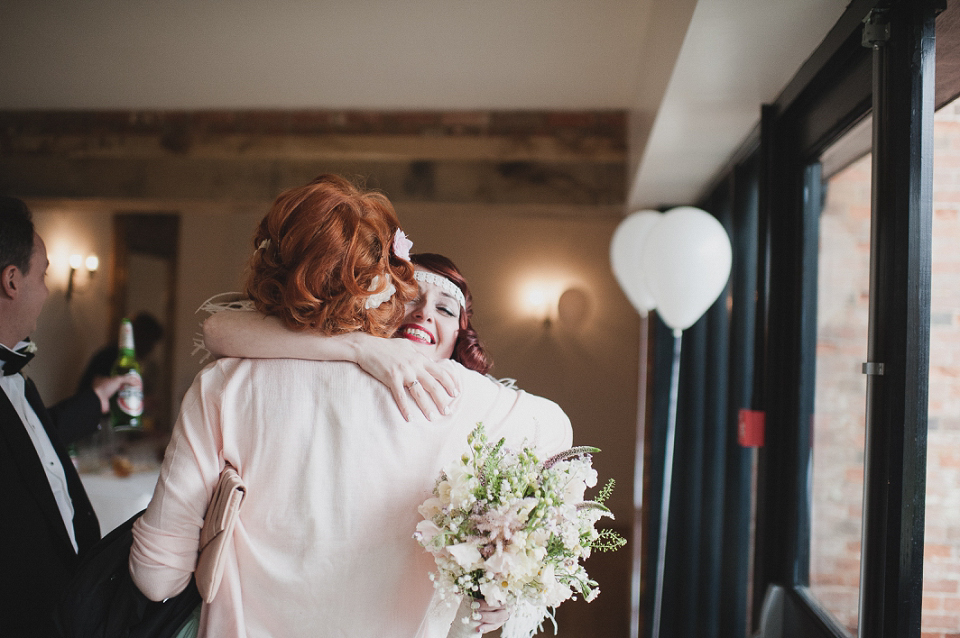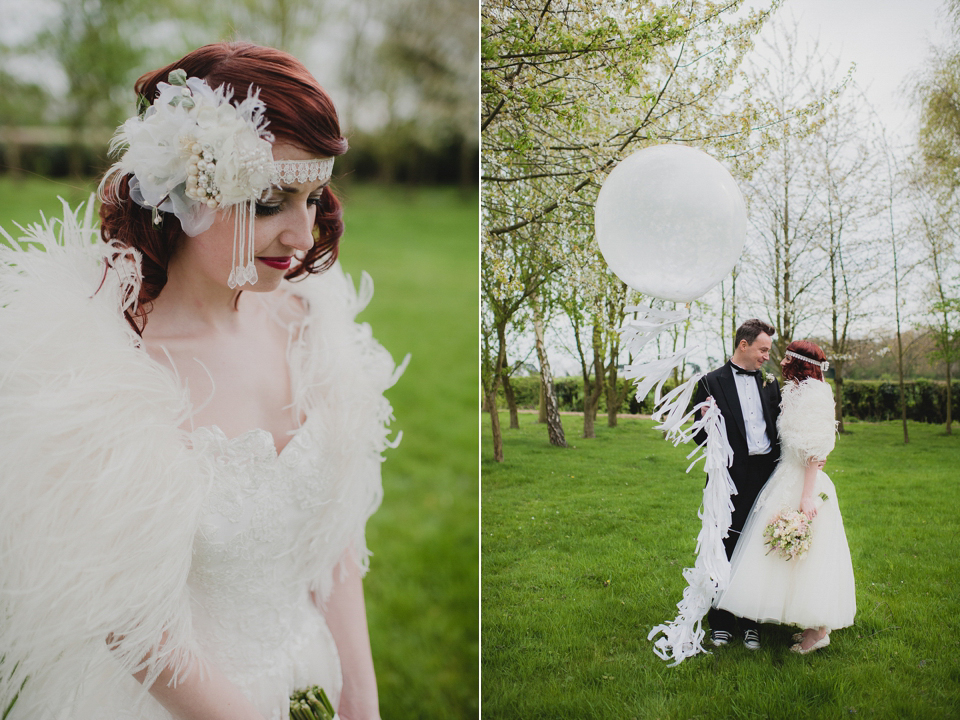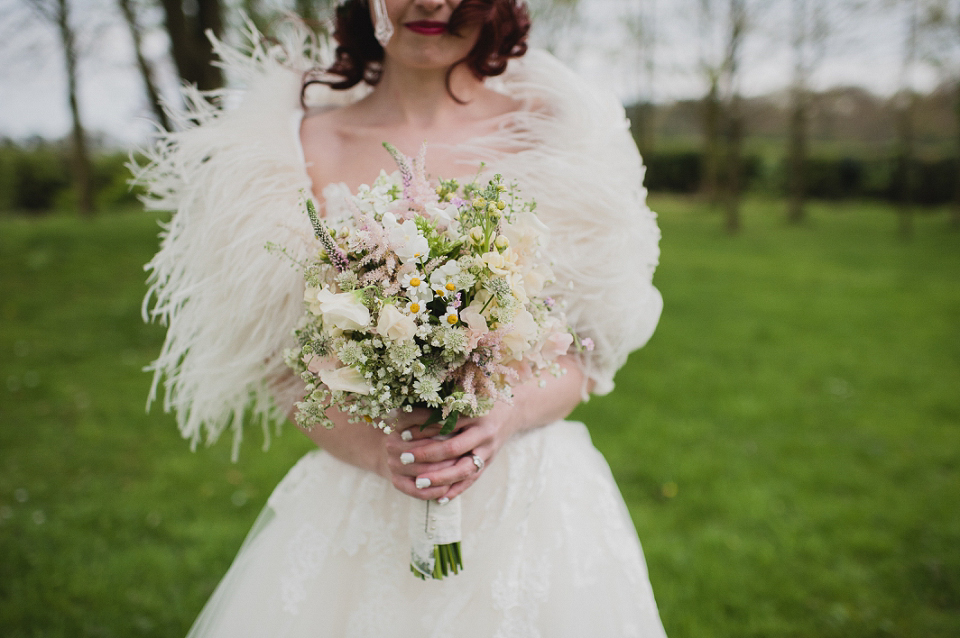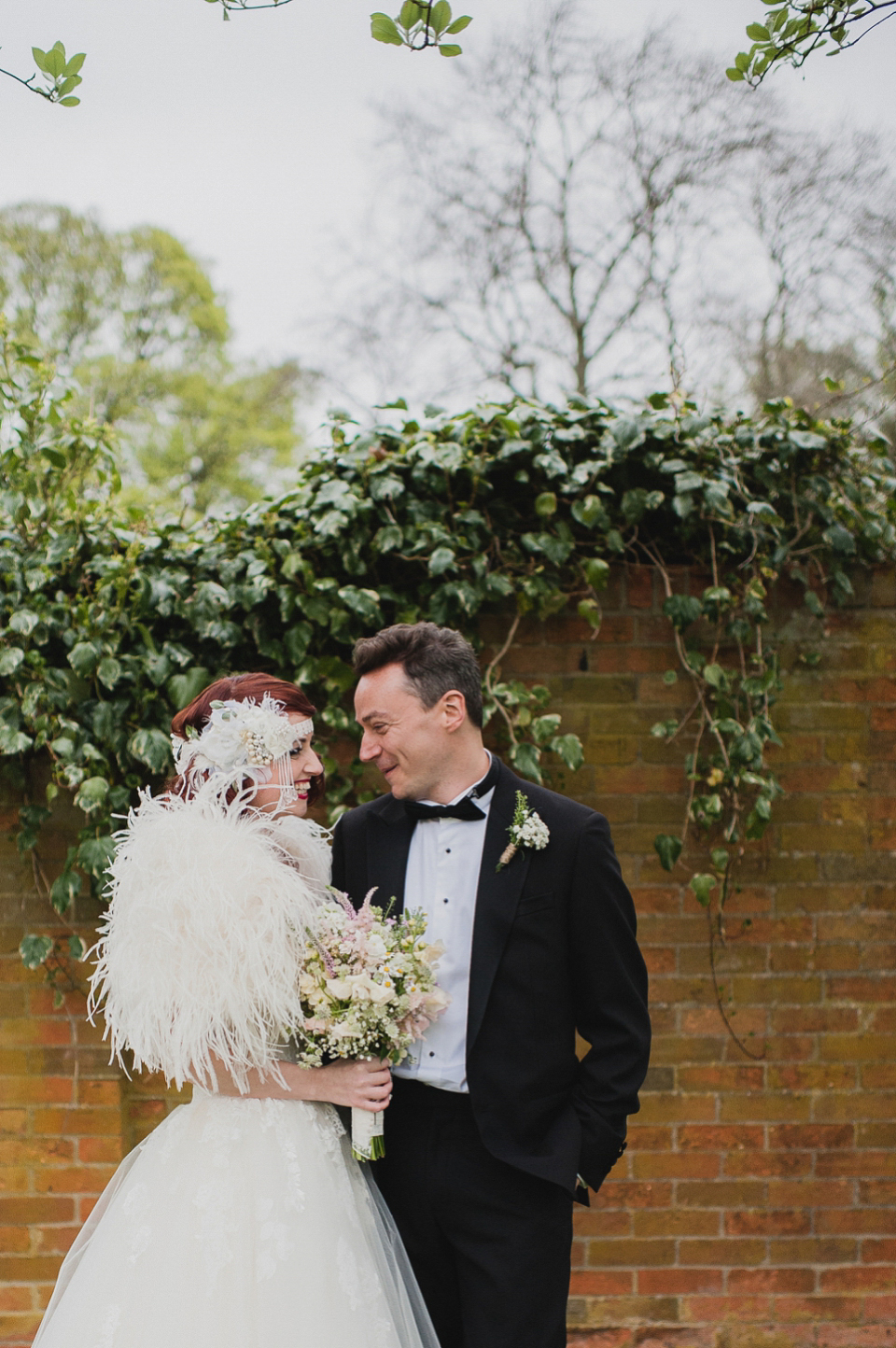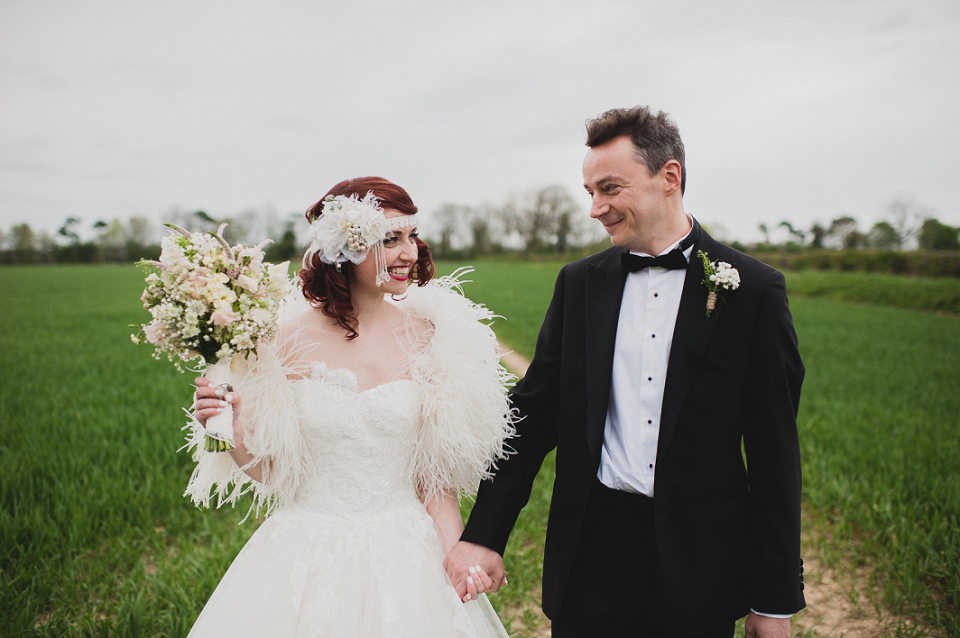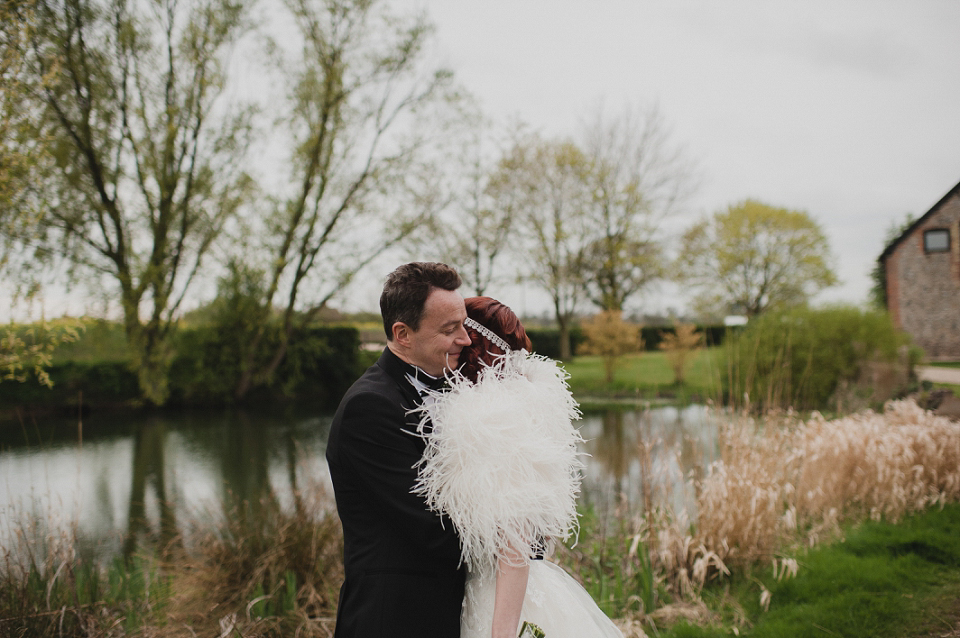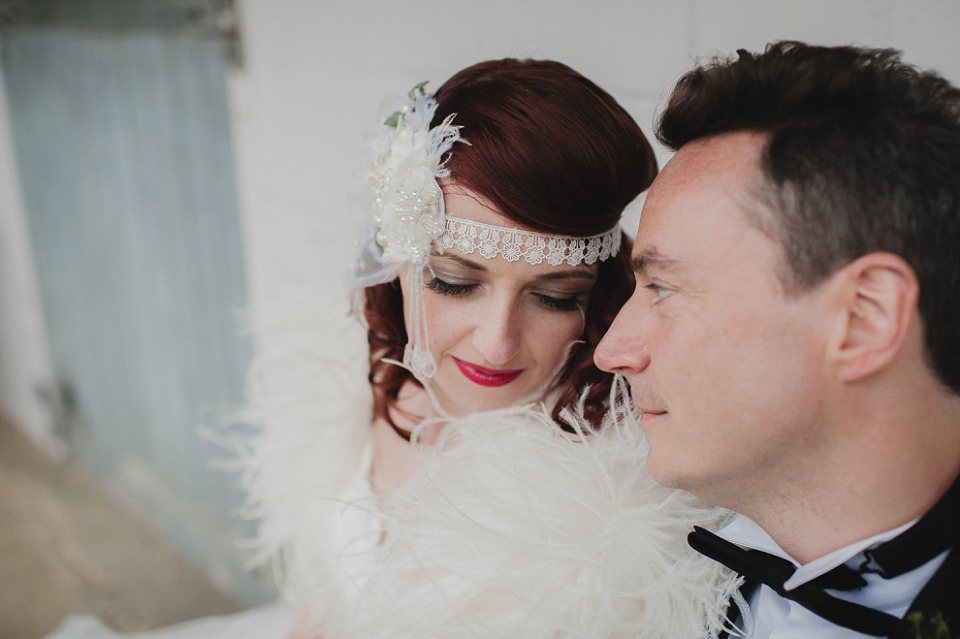 "We had Michelle of Vanilla Patisserie produce our cake. We loved Michelle and shared great rapport. She was incredibly helpful and passionate about her work.
I took my two sisters and my mum along for the cake tasting which was heavenly and one of our favourite memories from the wedding journey. Michelle wrapped up all of the cake and gave us two white chocolate ruffle cakes to take home for Simon to try. I wanted a range of different cakes some cupcakes, individuals and some on saucers and some in tea cups. I asked for different flavours and pastel colours too. The cake was everything and more we could have wished for. It even came with a menu and gluten free options. Simply amazing!"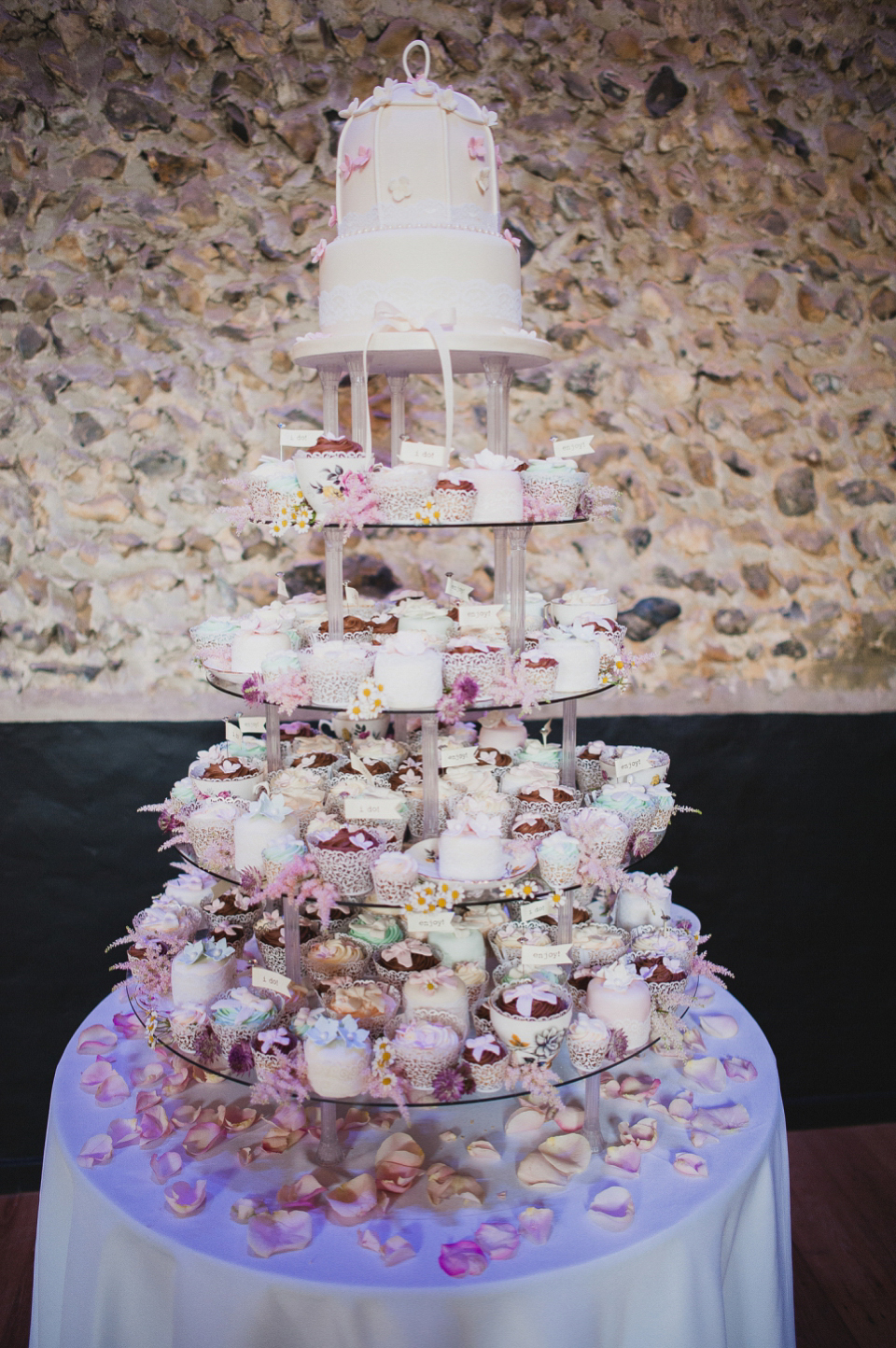 "We knew we didn't  want a three course dinner, so we decided to go for a tea party instead, this complemented the venue and added to the vintage ambiance."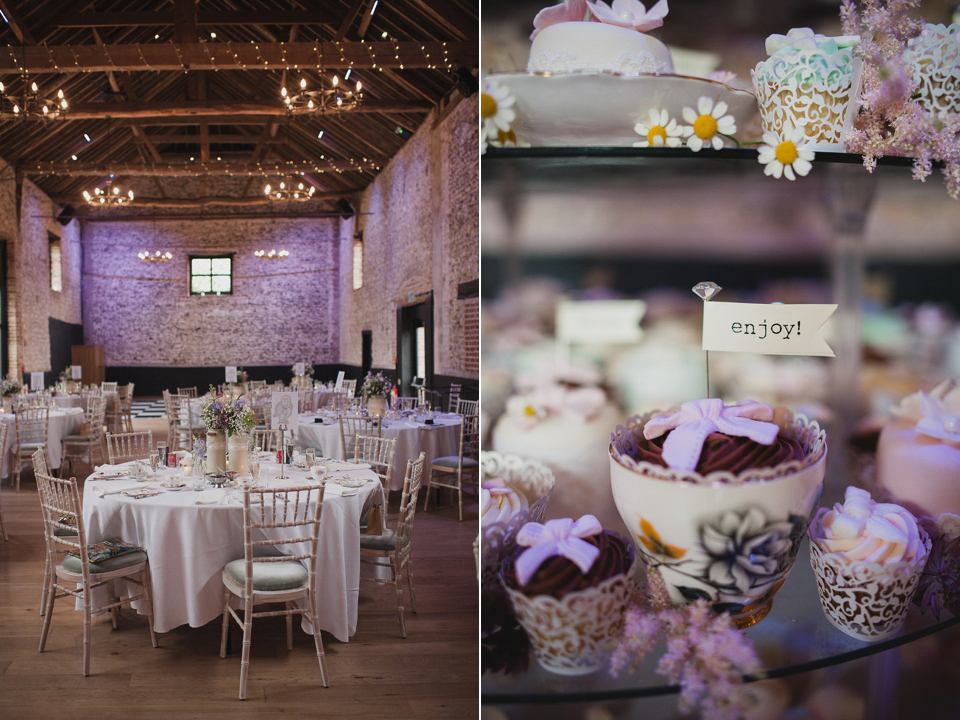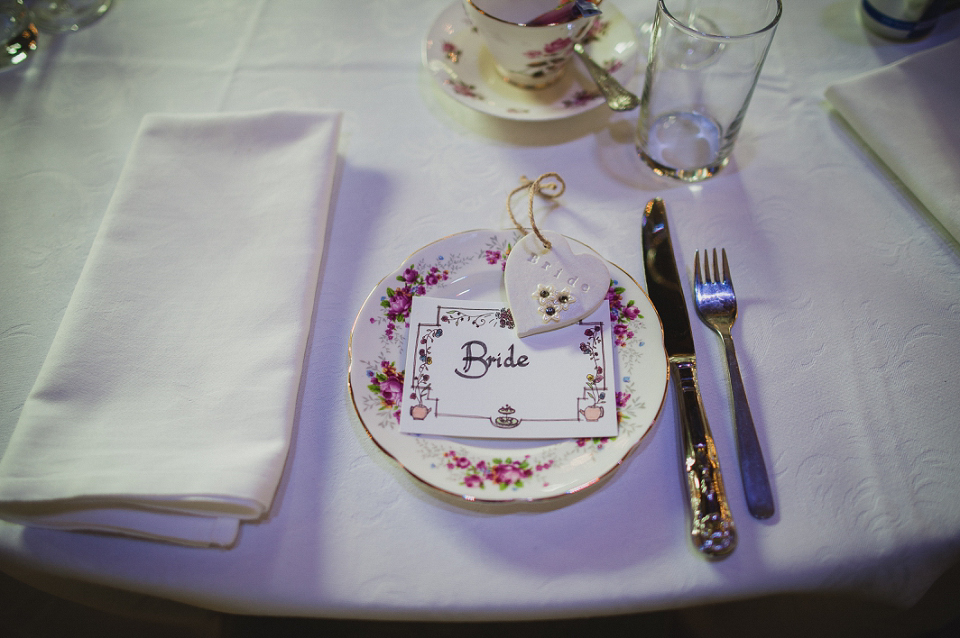 "Our incredible friend Lauren Monrowe made the personalised clay hearts for all of the ladies which were greatly received. Lauren also made the ring bearer cushion for us. She is very creative and should be making a living from these wonderful crafts."
"We chose Simple Simon Caterers as they were recommended by the venue and do tea parties! The tea party was a great success with a range of teas, finger sandwiches, pies, scones and cakes. They treated us and our guests to fish finger sandwiches and chips in the evening. Their food was delectable and delicious!
Hilary from Simple Simon is wonderful and was the most charismatic and helpful person on our day. She helped organise things and looked after Elvis during the ceremony. We cannot recommend Simple Simon enough."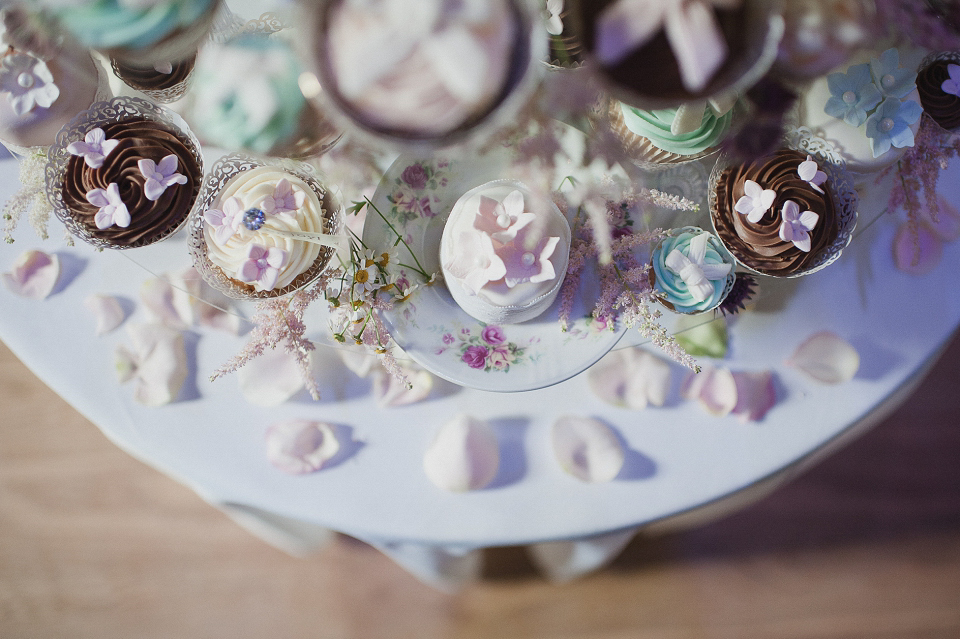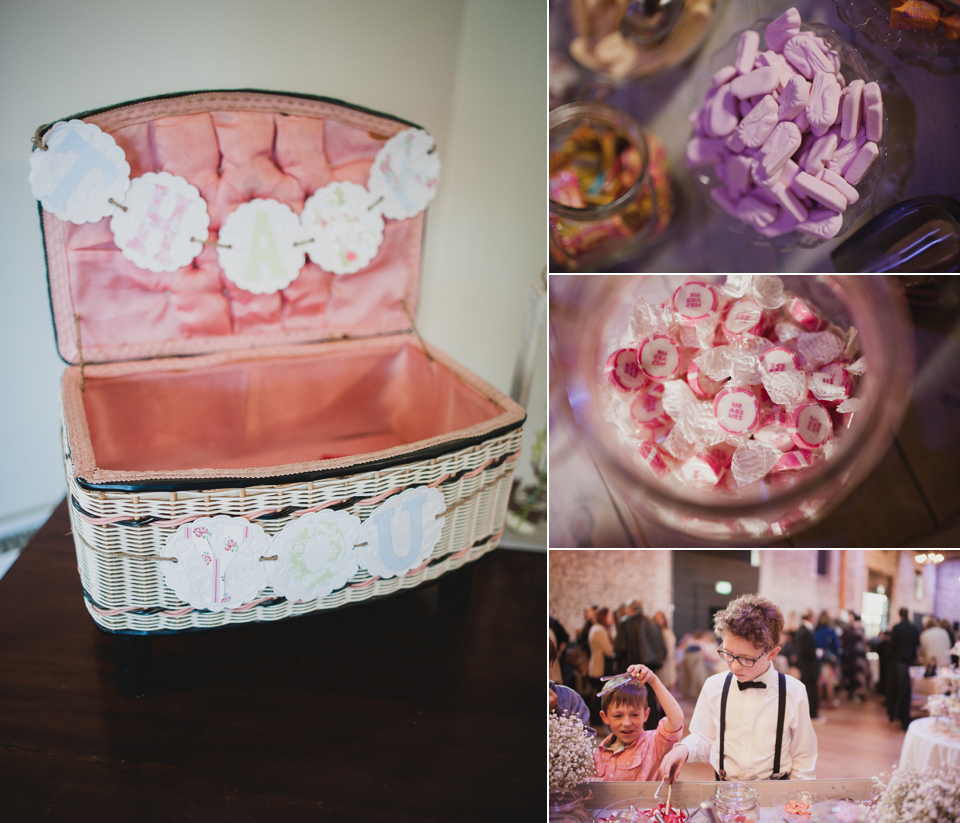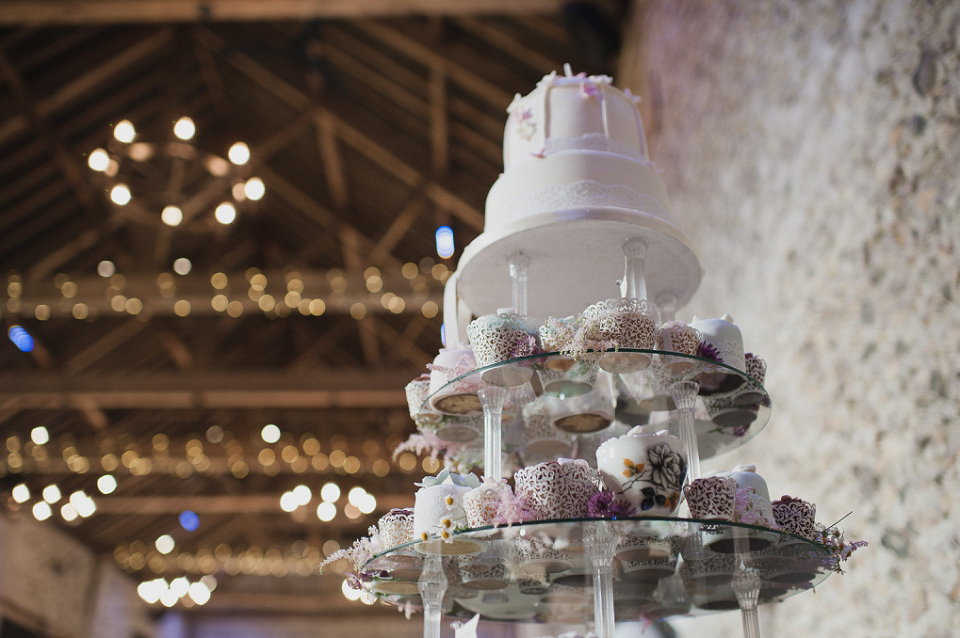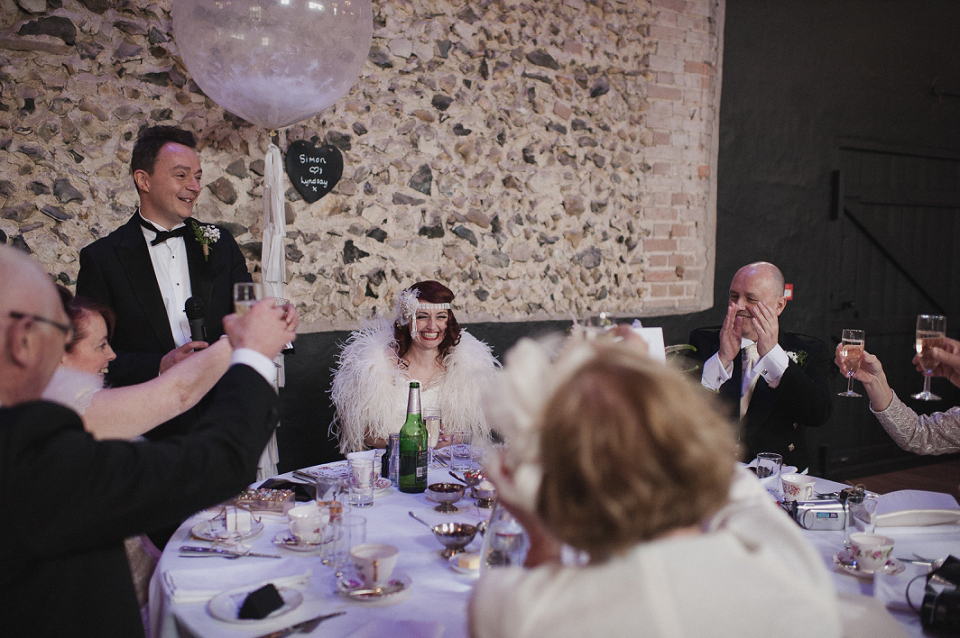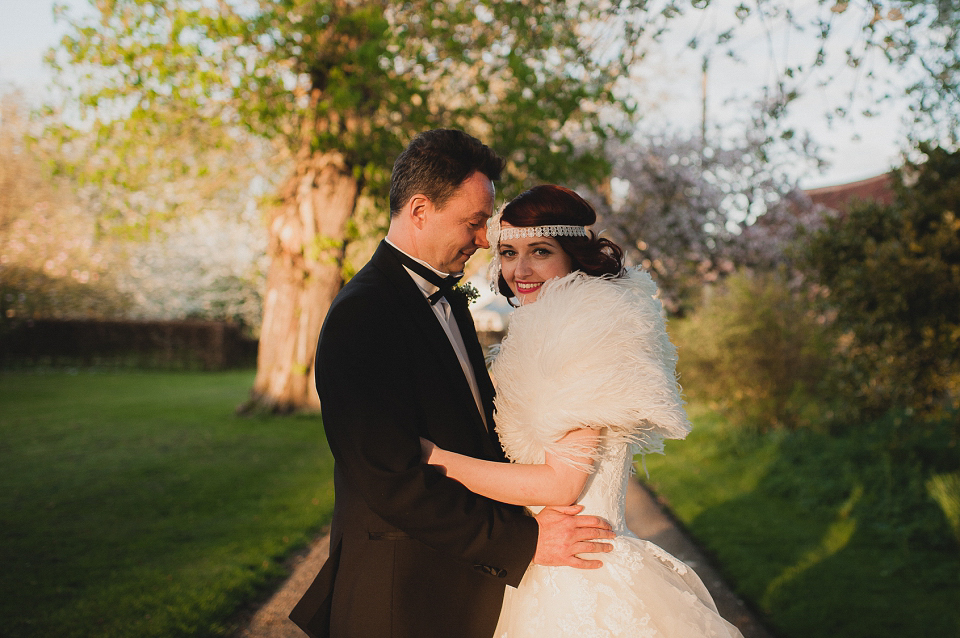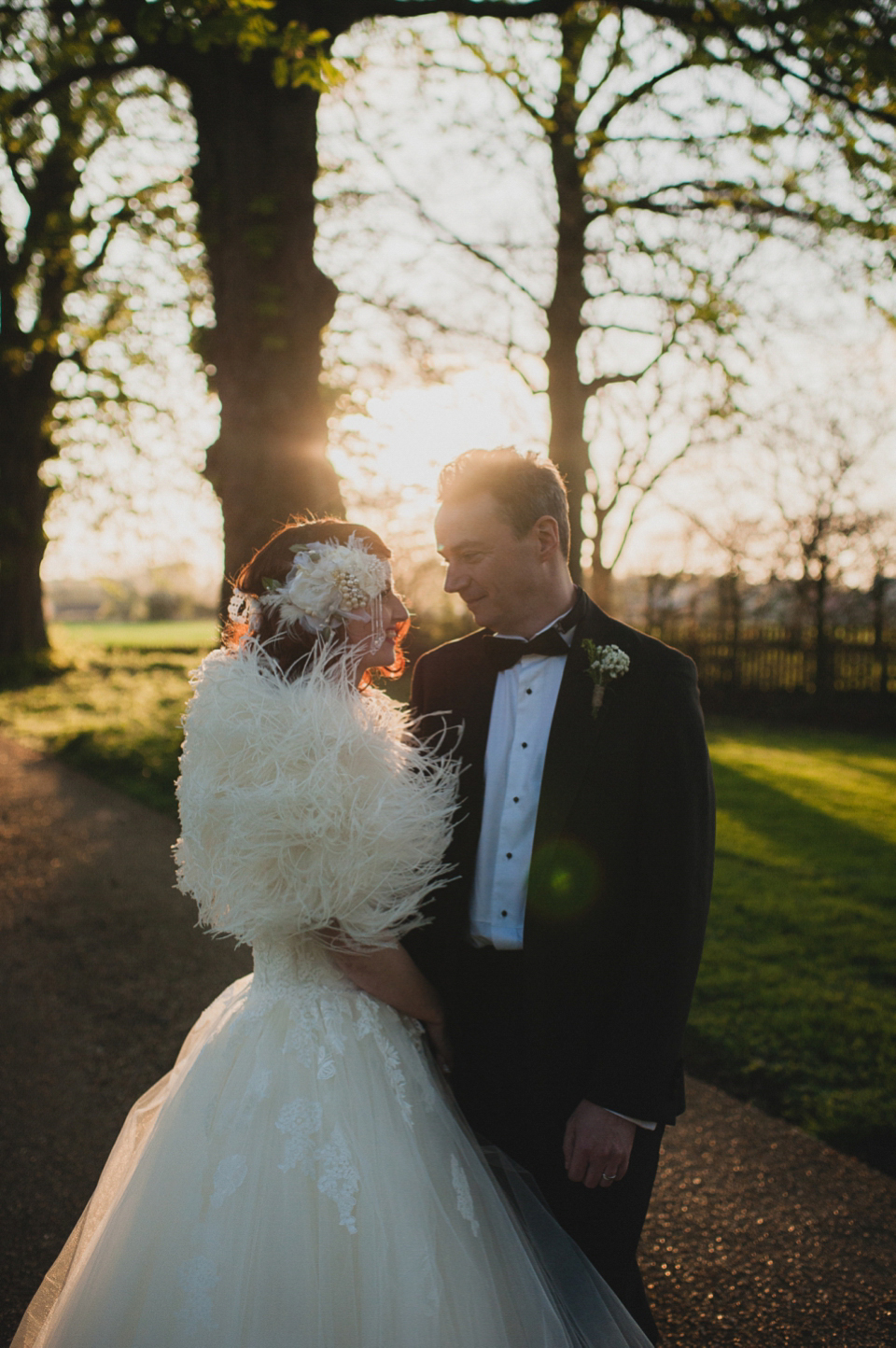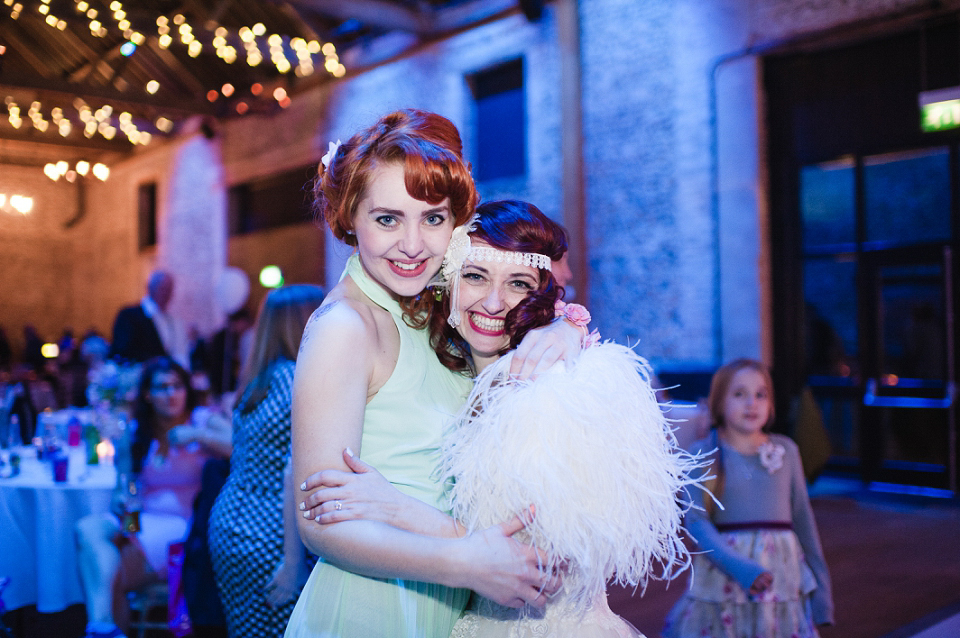 "We decided to go for a rockabilly band for the evening to add to the theme of the wedding, and we found the Flip Top Floozies. They are a 4-piece young rock'n'roll tribute band who performed many classics from the 50's. The lead, James, has an incredible voice and the whole band were an instant hit with all of our guests. They were the highlight of our evening along with the Photobooth!
The photobooth was a great success and incredibly funny. We used The Photo Emporium who were absolutely fantastic.  We chose their 'Vintage Country Garden' set as the photo booth backdrop."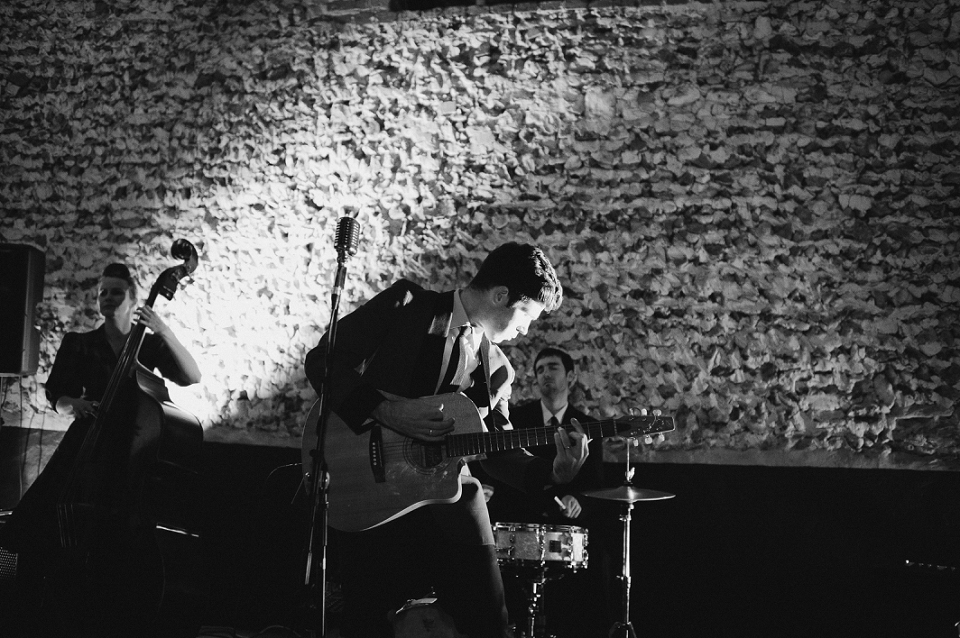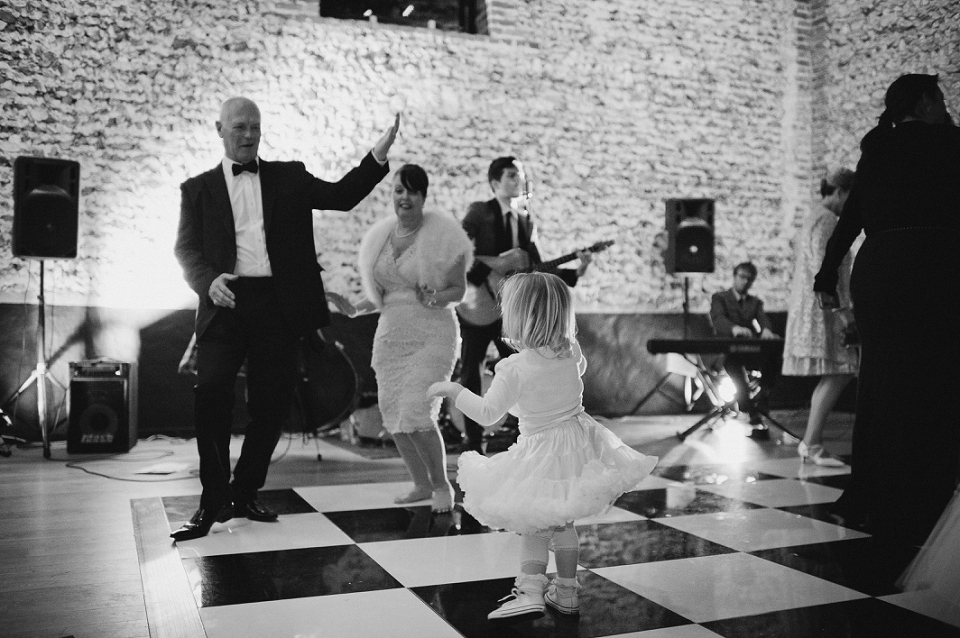 "Our first ever gig together was to see Muse and all the way home we played their cover of Nina Simone's 'Feeling Good'. Ever since then this has been 'our song'. The band we hired for our wedding played it for us in the style of Nina Simone but with a bit of Muse thrown in! We practised our dance one evening in the kitchen three days before the wedding."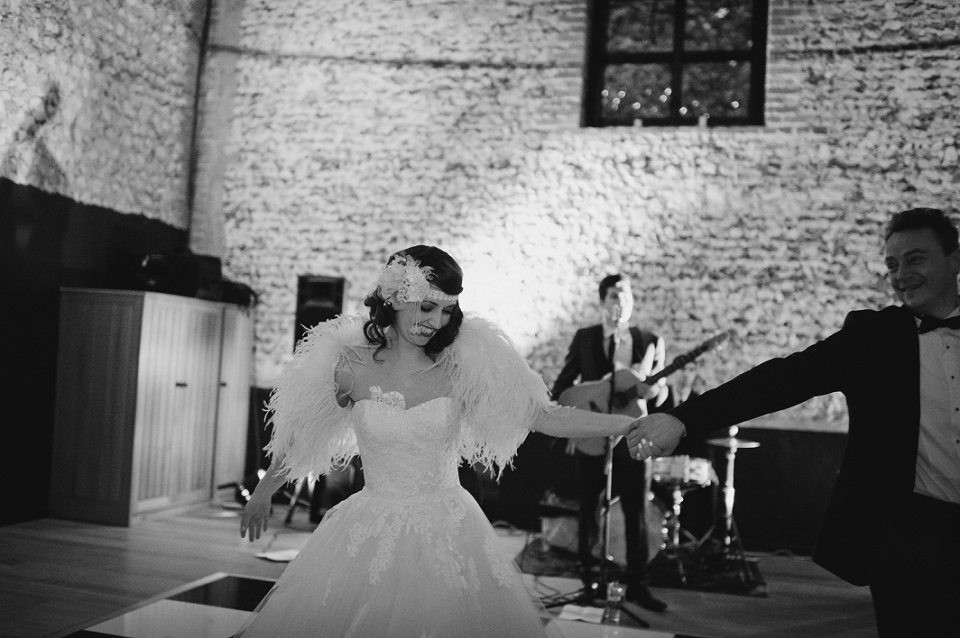 Words of Wedded Wisdom…
"Do not see it as one day, see it as a journey, from the day of your engagement your journey begins, it's crazy.
Involve your family and friends, take photos and collect things along the way. Don't go to too many wedding fairs, you'll blow your mind and feel pressure to do things a certain way. Don't feel pressure to be different or to be traditional, follow your heart.
A few days before your wedding, make some time for a date with your fiancé, you'll have no doubt argued about money, lace or cakes, so clear the air before the big day. Take a deep breath before you walk down the aisle, from that moment on it's a whirlwind.
I also loved visiting Love My Dress® – it's simply amazing, so real and I love the weddings that are featured. Love My Dress® was a great influence for me and inspired me with many achievable ideas for the day."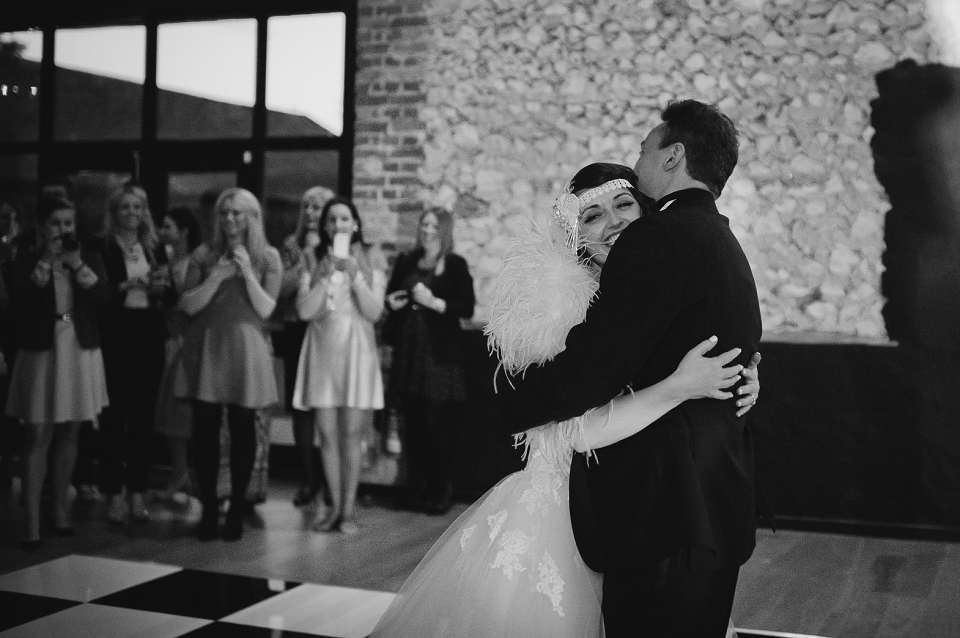 Love love and love even more! This is such a perfect Love My Dress wedding – a touch of vintage glamour and a big dose of red lipstick! So chuffed to bits that we got to share this day with you.  A very big thank you to photographer Michelle Waspe for sharing her work with us all.
Take a look at the tags beneath to see more similar style weddings ladies and gents – we hope you really loved looking through these photographs this morning.
Love Annabel
Photographer – Michelle Waspe
Venue – The Granary Barns in Newmarket
Wedding Dress – Blue by Enzoani via Bellissima Weddings
Headpiece – Kat Swank
Shoes – Revivemeboutique
Grooms Suit – Dinner Suit by Jaeger
Bridesmaids Dresses – Tara Starlet
Flower girl Dresses – Angels Face Tutus
Florist – The Traditional Vintage Flower Company
Cake – Vanilla Patisserie
Entertainment – Flip Top Floozies
Rings – Christine Sadler
Catering Company – Simple Simon
Stationery – Jo Carole West
Hair & Make-up – Lipstick & Curls
Follow Love My Dress® on Google+