When my e-mail pinged with an invitation to view the launch of Claire Pettibone's new Romantique collection at Blackburn Bridal, there was really no question as to whether I'd be skipping along, whatever else might have been in my diary. Firstly, Blackburn Bridal, on the delightfully named Tranquil Vale in Blackheath is a simply stunning bridal boutique that makes me sigh with happiness and secondly, Claire Pettibone. That's really all I need say – 'Claire Pettibone'.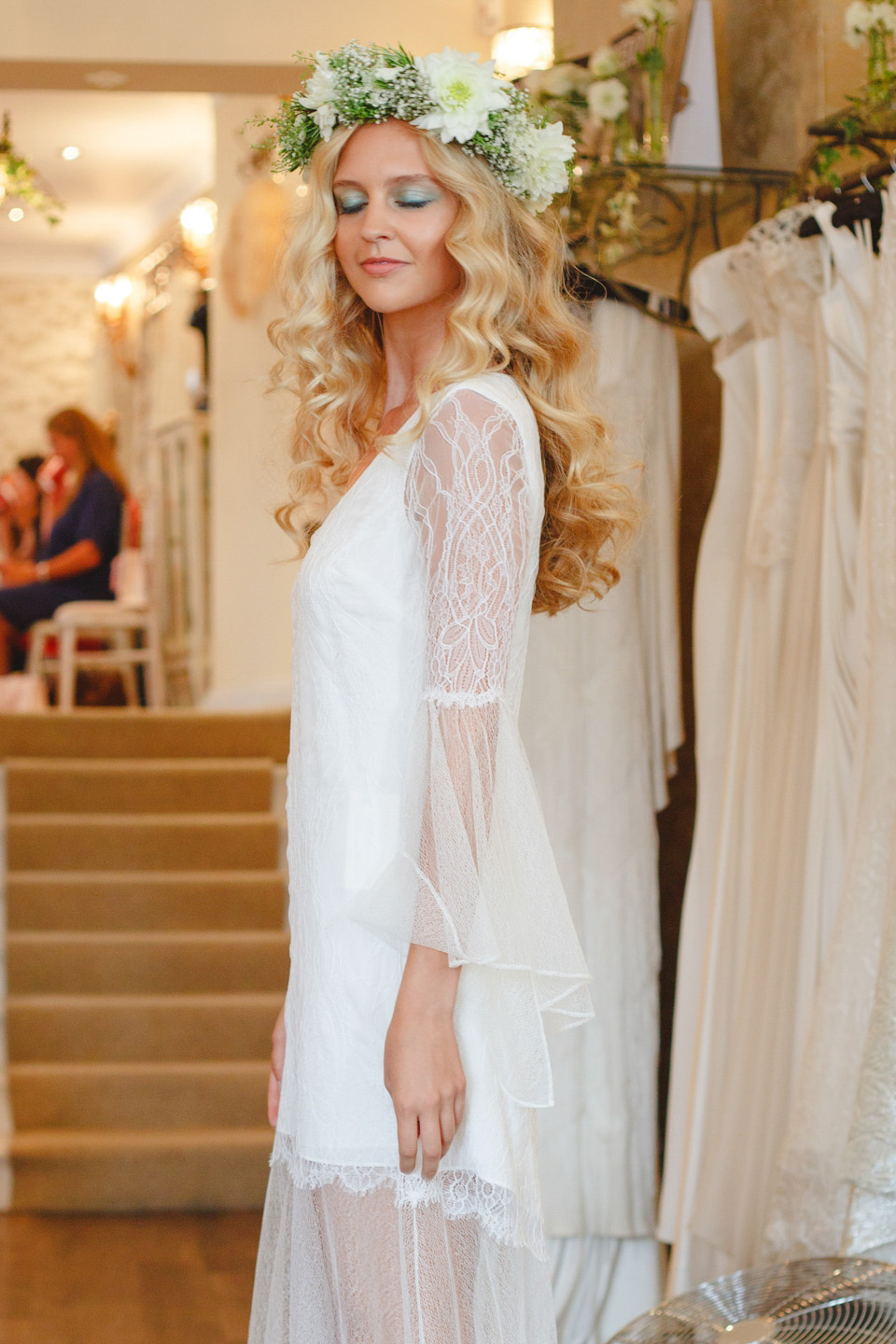 I simply adore Claire's gowns. The fabrics, the splashes of colour, the swirls of embroidery, the layers of lace, the details and those gorgeous lines that flit and flit from soft and feminine to plunging and revealing without a stitch or a millimetre of fabric out of place. The Los Angeles Times calls Claire Pettibone a 'style maven' but I think Goddess says it all.
So, there I was, fangirling in front row at the exclusive runway preview in the fabulous Blackburn Bridal and oh my goodness, these gowns really are something special. Romantique is Pettibone's first foray into producing more affordable dresses but her signature styling is still there. There could be no doubt that these designs are truly Claire Pettibone.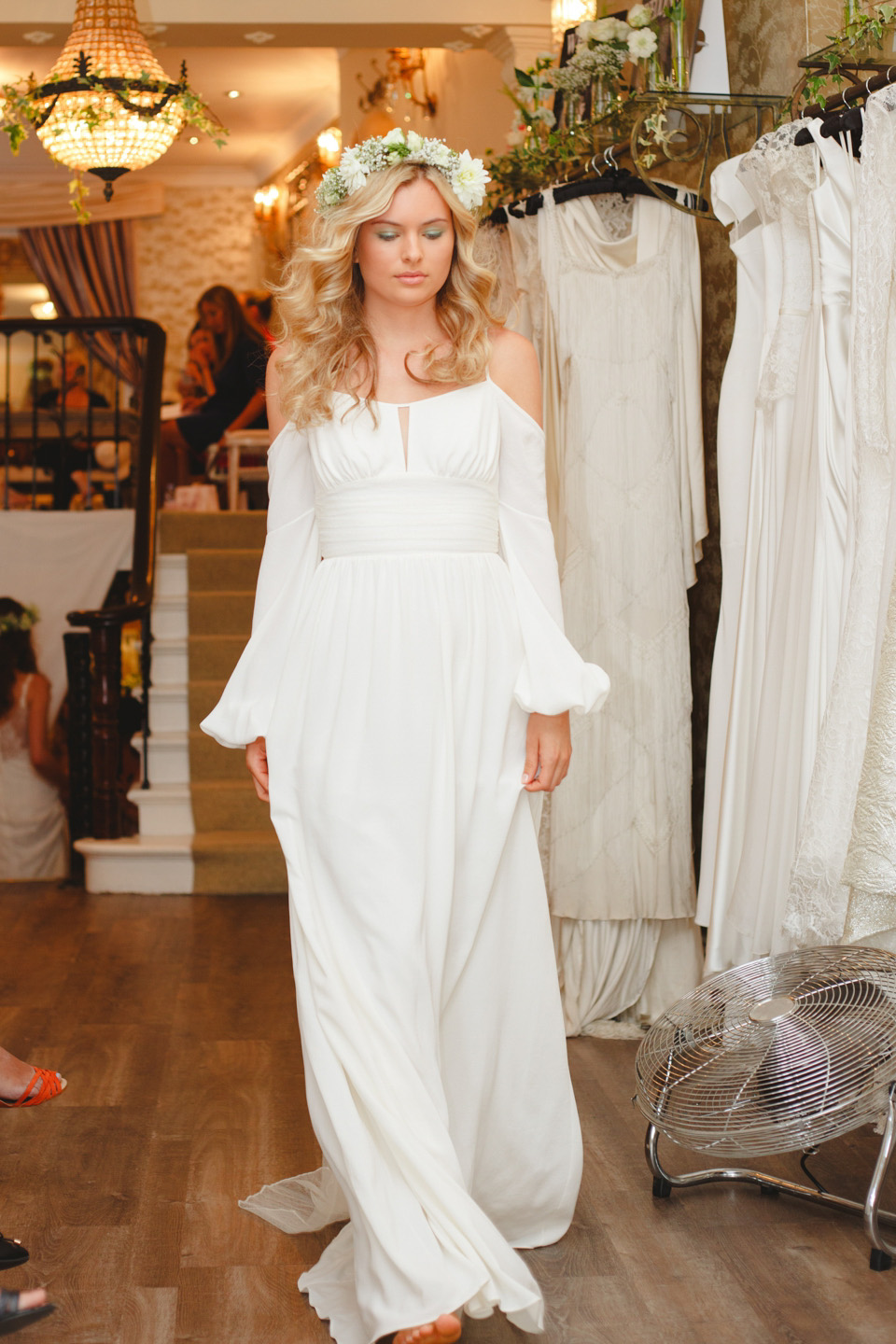 The gowns themselves range from ethereal gowns with flowing chiffon sleeves and skirts to floral lace mini dresses and gowns such as 'Rhapsody' with striking hi-lo hemline, eyelash lace bodice and flutter sleeves really grabbed the attention. I fell hard for the layered gowns such as 'Thyme' where the toile cotton gown is topped with a tulle and Leaver's lace tiered overlay. Another layered piece, 'Robyn' would make a show stopping bridesmaid's dress with the lace bodice, pencil skirt and tulle overlay finishing with a satin sash.
Some of the design, such as 'Yolanda', danced flirtatiously between decorum and drama with clinging fabrics covering yet revealing at the same time in delicious juxtaposition. Other gowns called to the boho bride – 'Kasbah' with those beautiful sleeves and 'Bianca' where the crepe blouson sleeves are perfectly complimented by a delicate web net sash and train.
I was also beside myself to see some of these gowns showcasing Pettibone's famous illusion backs. 'Amour' has an on-trend fringed hem, satin lining and re-embroidered appliques plus the heavenly sheer back and the soft and suggestive lines of 'Phaedra' also caught my attention where the chiffon layers over floral lace and a rose adorned bodice.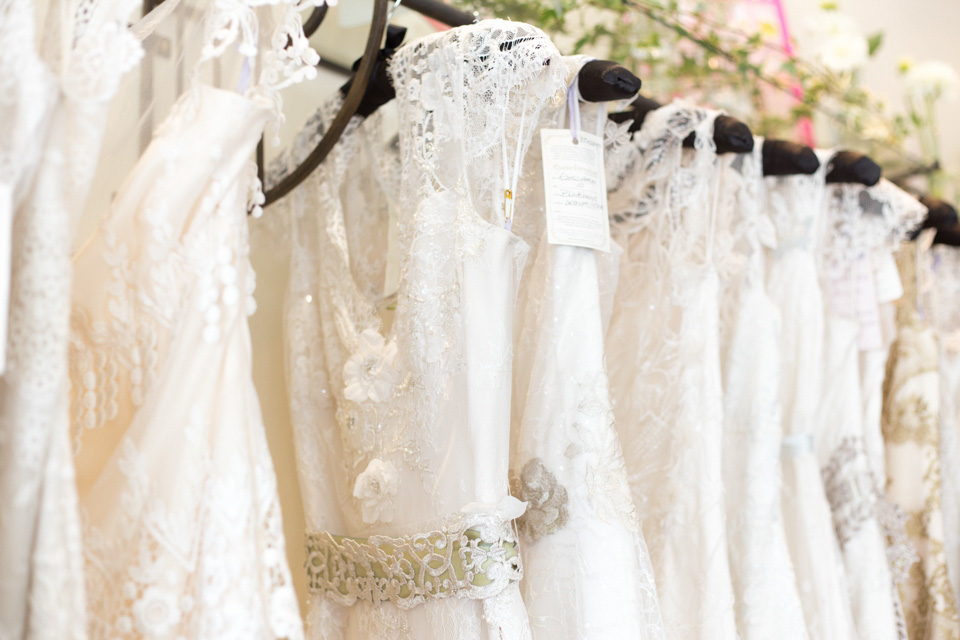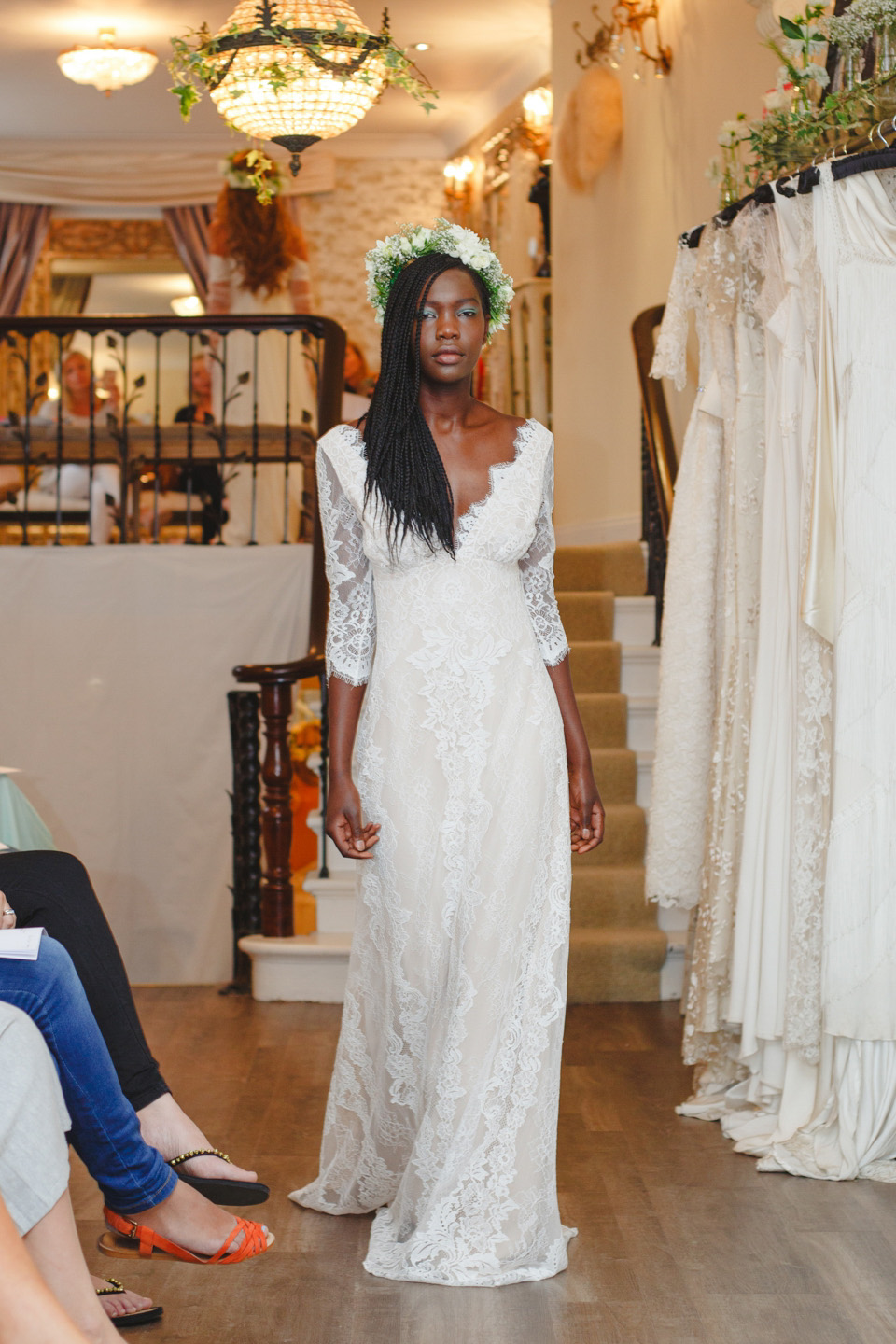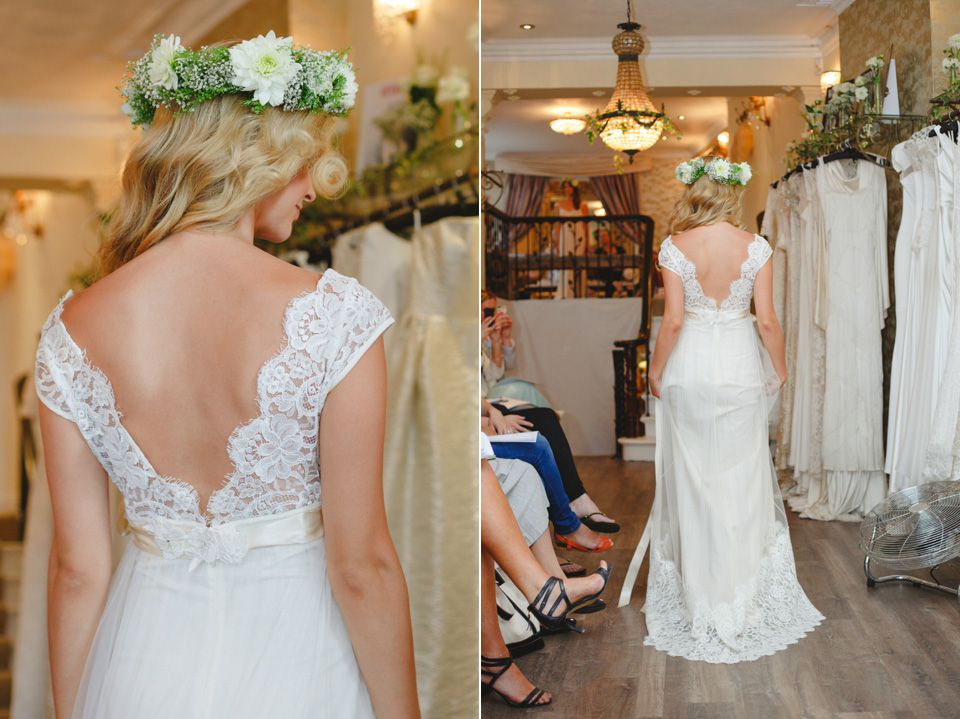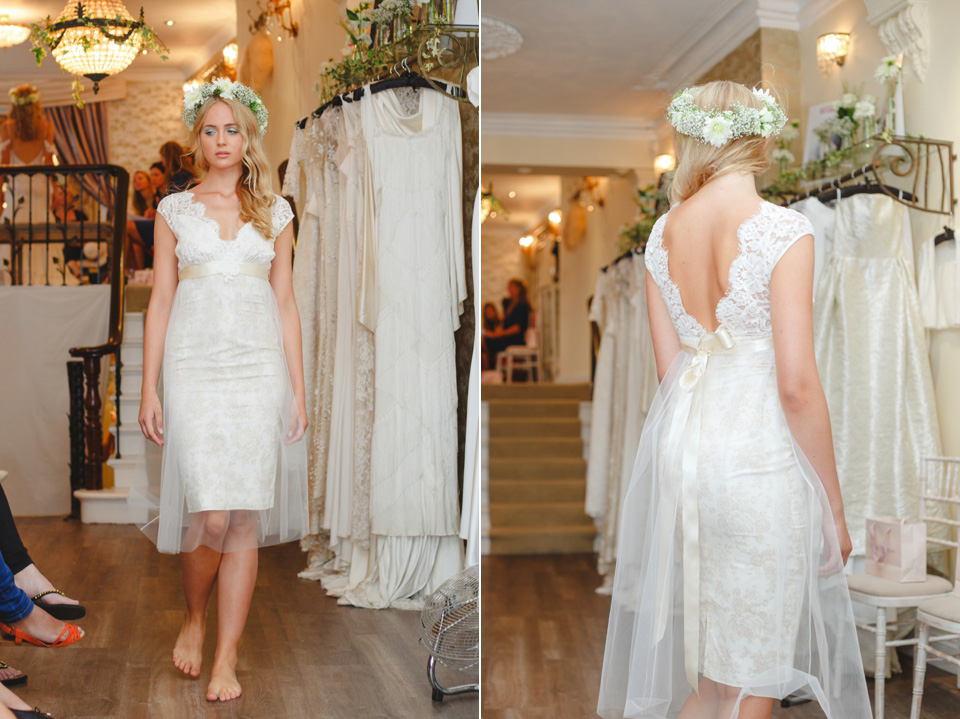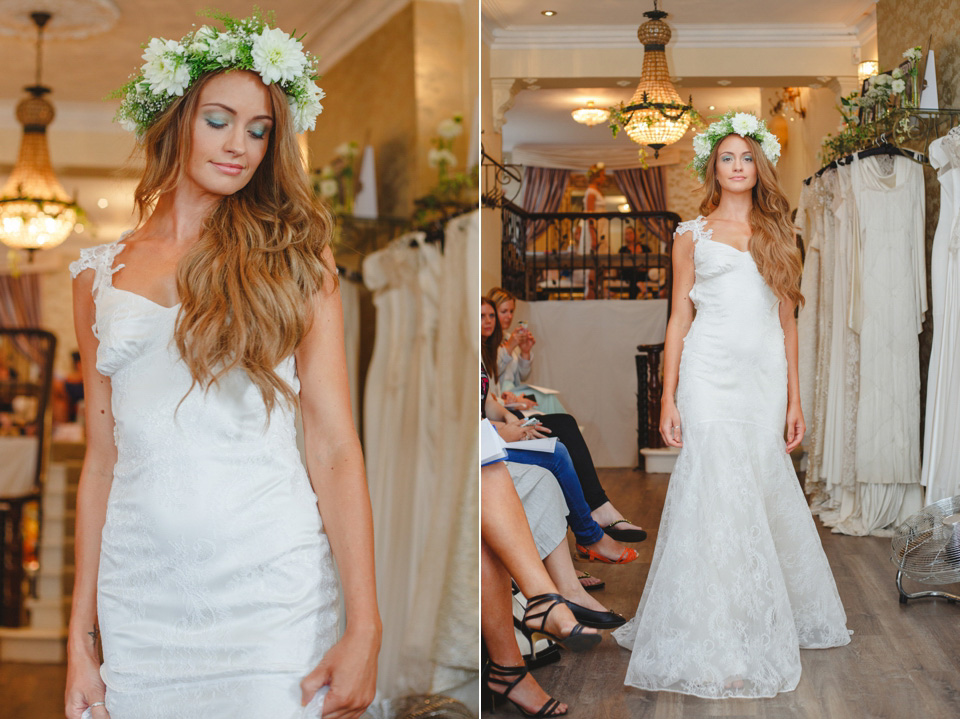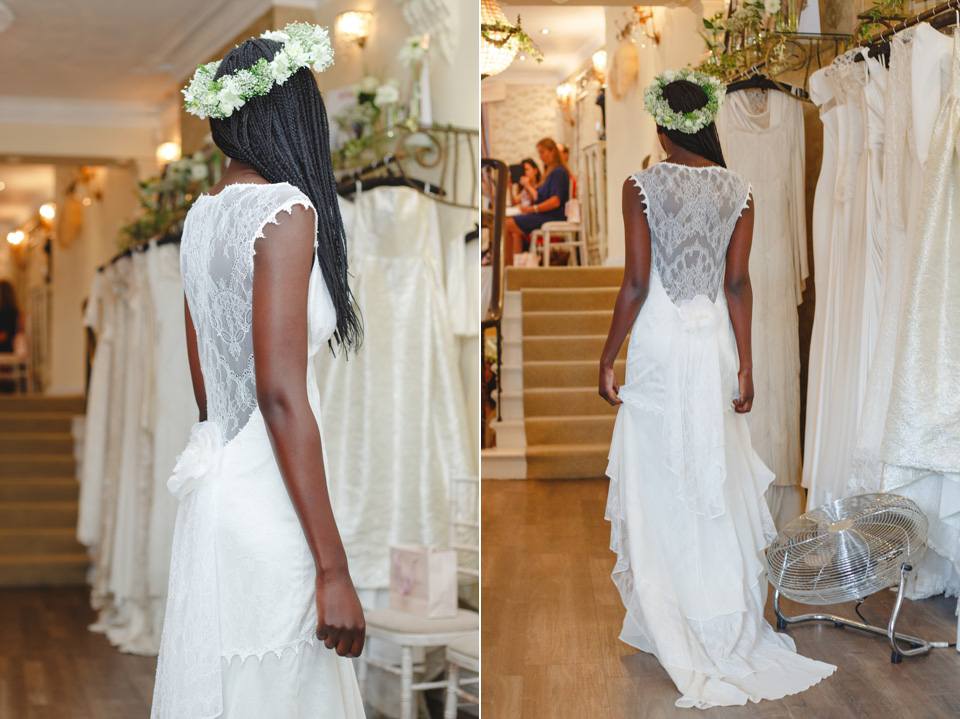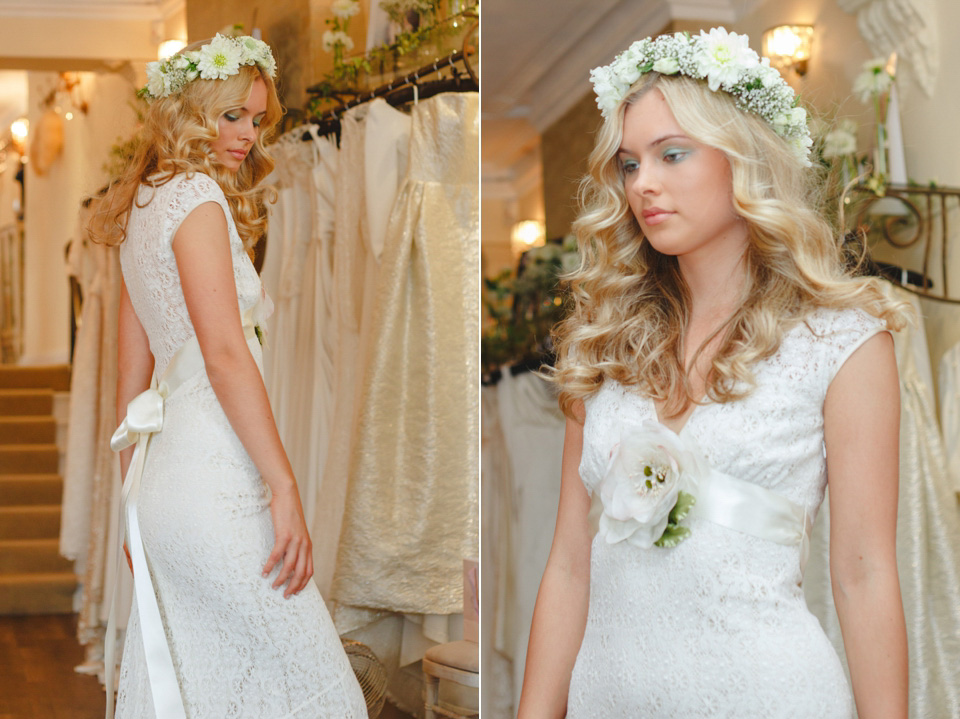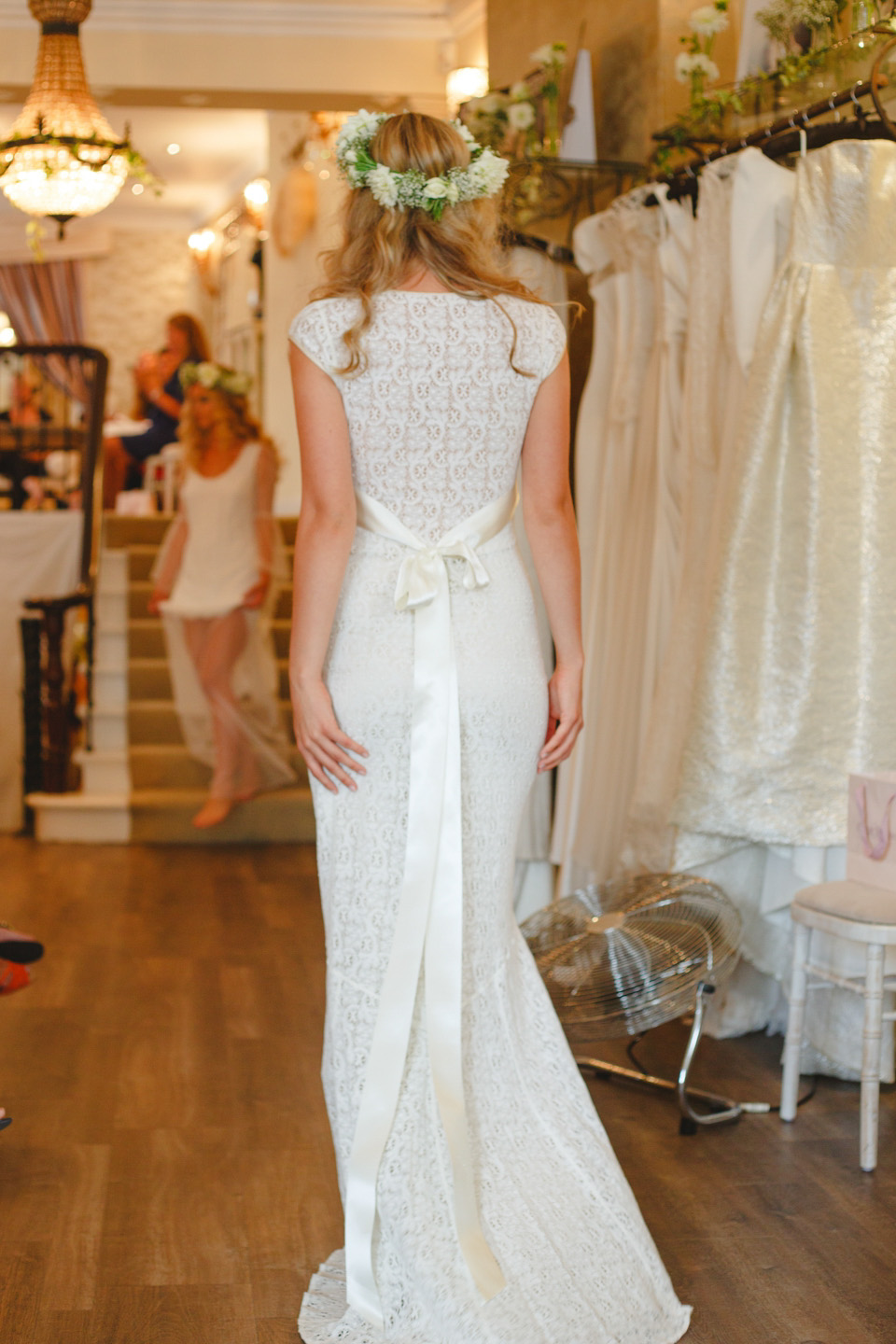 In short, the twenty-one designs that make up the Romantique collection are all exquisite, all have details to die for and it wouldn't be hard to find a gown from this number that would suit your wedding, whatever the style. All of the designs in the collection will retail at under £2,000, a price tag that will no doubt make them deservedly popular when they become available at Blackburn Bridal and other stockists from November. Alluring, elegant and utterly captivating, I had my heart stolen by Romantique.
Love Tamryn x
p.s. can I also add that the hair & make-up by Ana Ospina was flawless and the flowers by Hayford and Rhodes were perfection. Those flower crowns! I swoon…
Photography (Blackburn Bridal Show) – Claire Graham
Hair & Make-Up (Blackburn Bridal Show) – Ana Ospina
Flowers (Blackburn Bridal Show) – Hayford & Rhodes
Follow Love My Dress® on Google+