Today, all of us here at Love My Dress are super happy to be able to introduce you to the incredibly talented Gillian Million. There is just so much to share with you in this feature from beautiful bridal headpieces and delightful veils to perfectly designed hats (or to quote Gillian – 'everything that is not a hat'!) and also the newly launched designer wedding dress agency. So, let's take a peak into the delightful world of Gillian Million.
Gillian Million has been designing bespoke wedding accessories for twelve years now and has a beautiful shop near Richmond that's the ultimate Aladdin's Cave for any bride to be. Showcased here are the jewelled headbands, vintage headdresses, tiaras, necklaces, brooches, earrings, hairpins, combs, veils and other accessories that we know you'll absolutely adore. The workmanship and attention to detail lavished on each piece is just fabulous and with Gillian and her team to help you, there's no doubt that you'll find the perfect accessories for your wedding day. We are literally swooning for the vintage jewelled crystal headbands.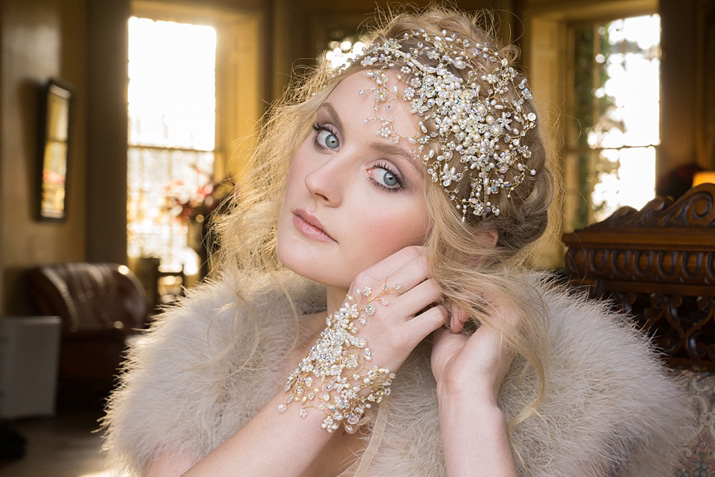 Alongside these sparkling beauties sits Gillian Million's 'Everything that's not a Hat' range of hatettes, fascinators and neat headdresses with birdcage veils and striking adornments. This stunning collection could not be more perfect for mothers and guests and are handmade to take into account your outfit and your hairstyle. Jewels, flowers and exquisite design details make these easy-to-wear headpieces ideal if you want to make a stylish statement at any event (and, thanks to Gillian's careful design), when you remove your hat, your hair will still look immaculate. Hat hair – banished by Gillian Million!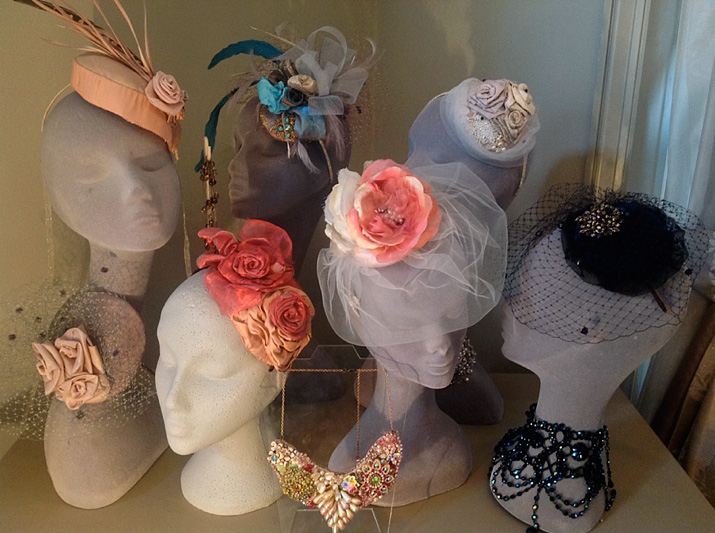 As if this wasn't enough, the newly launched designer wedding dress agency is also something you must know about. Stunning once-worn and preloved wedding dresses in perfect condition are available at a fraction of their original cost and, when you visit the boutique to try on these glamorous gowns, you can enjoy accessorising your new dress with Gillian's jewels as well. Also, don't forget to get in touch with the team after your wedding day when the dress agency can help you achieve the best possible price for your gown and your beloved dress can take another trip down the aisle with another bride who'll love it as much as you did.
We must also tell you about the rather brilliant jewellery hire service that Gillian Million offers for hats and headdresses as well as the redesign opportunities that are on offer as well. Why not have your hair accessory restyled into a necklace, cuff or brooch after your wedding and enjoy it for years afterwards?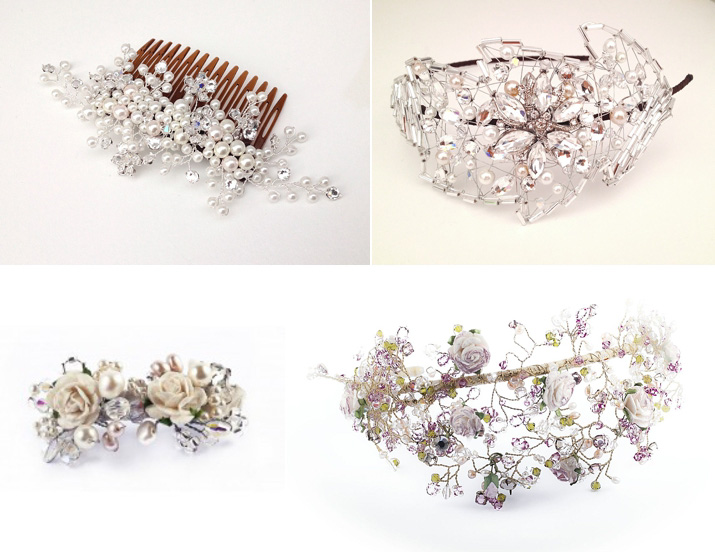 There is just so much on offer at Gillian Million and this goes beyond the pieces and products. The service that brides and indeed all customers receive really is exceptional. Each and every item is bespoke and designed to order – there is no additional charge for this but the team just wants to make sure that every item and every detail is absolutely flawless and will allow the wearer to sparkle.
You can find out more about Gillian Million, her bespoke wedding accessories, fabulous headwear and also her designer wedding dress agency on her website or, if you're able, you can visit Gillian's treasure trove of a shop at 34 High Street, Teddington, TW11 8EW. All the details you'll need to book an appointment with Gillian, either in the shop or via Skype, can be found on the website and you can also find Gillian Million on Twitter and Facebook. If you can't visit the Richmond boutique, you can shop online and Gillian Million ships worldwide.
Love Tamryn xx
Follow Love My Dress® on Google+
This is a sponsored post