Hey everyone. No fancy words are required to describe this wedding. Suffice to simply look at these photos. I ADORE them. This feature has introduced me to the work of Lakshal Perera, and he has blown my wedding socks off with these artful images. Yes it helps that the wedding party is just so gorgeous, the blooms so pretty and the backdrops so jaw-dropping (and ahem, let's not mention the rather handsome best man) However it is the rollercoaster of emotions that pour out of these pictures that really caught my attention.
Jenny and Sean, who are both doctors, married earlier this year on 29 March at The Convent Gallery in Daylesford, Victoria, Australia -it's lovely to be able to share a non-UK wedding for a change and we hope that you love and are inspired by this one.
"Sean and I met at our university orientation camp located in Phillip Island, Victoria, Australia. We were engaged five and a half years into our relationship when Sean organised a surprise proposal in Koh Phangan, Thailand with a gorgeous, candle-lit dinner by the beach. We were engaged for one and a half years before we finally got hitched!"
Photography Copyright (c) 2014, Lakshal Perera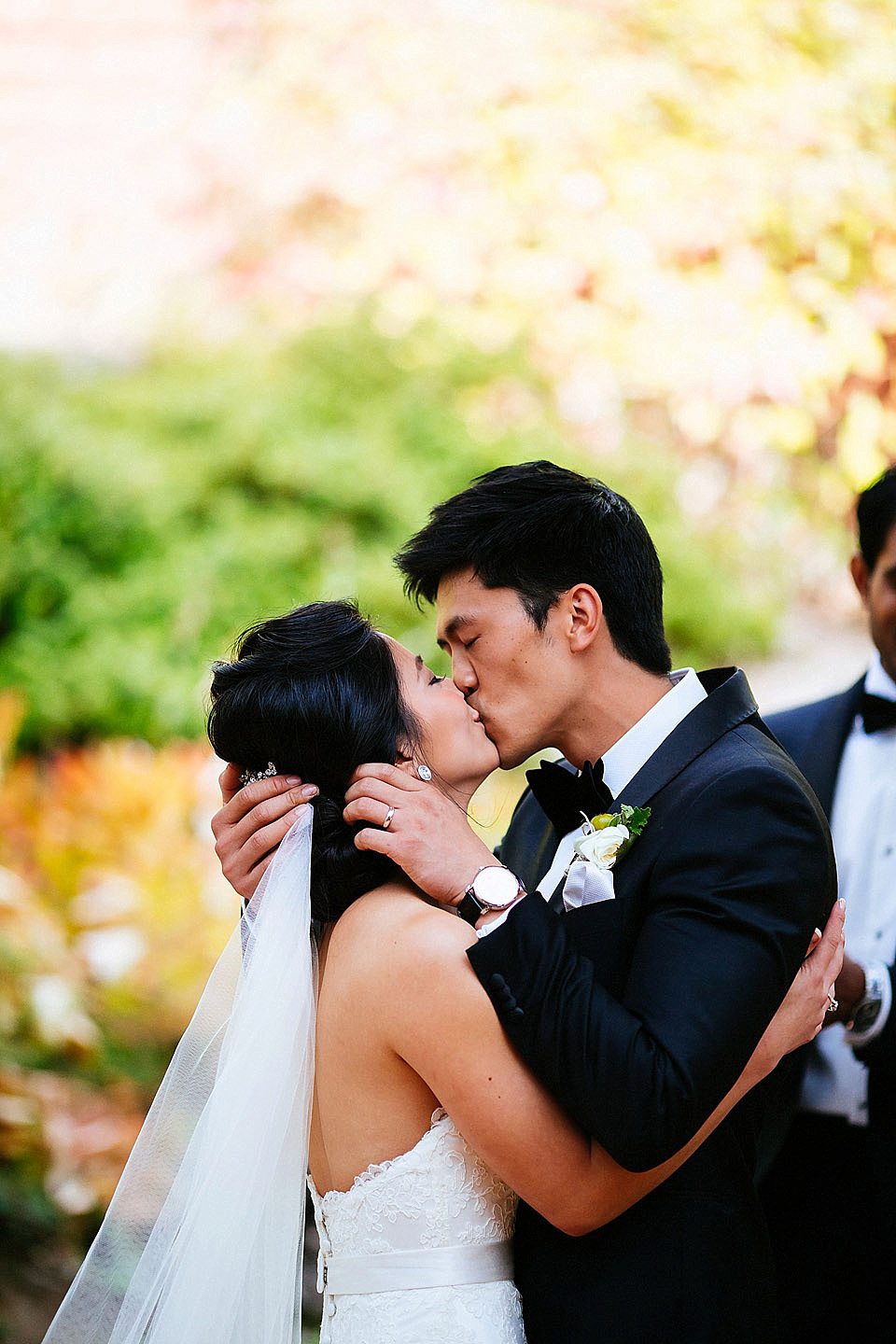 "We fell in love with The Convent Gallery when we visited Daylesford in search of the perfect wedding venue. Because its gardens, surroundings and indoor spaces were already so beautifully arranged, we wanted to keep our styling simple and elegant to complement the venue.
As a result, we decided on a simple colour scheme of crisp white and green but also ensured we incorporated lots of personal touches throughout to add character."
The handsome groom and all his seriously stylish men wore Zenetti suits and Batsanis black patent shoes, with bow-ties from T.M. Lewin.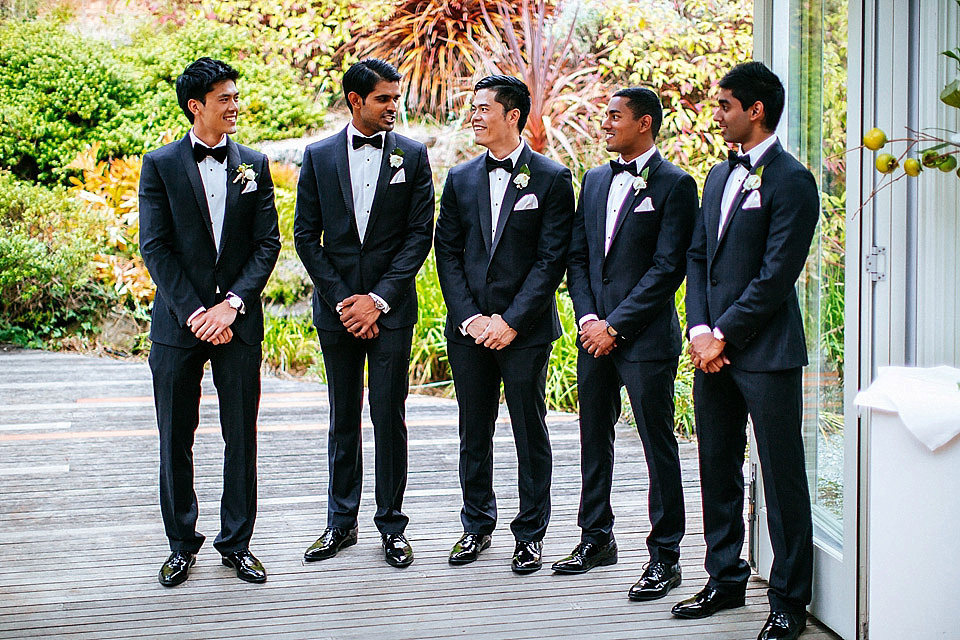 Jenny had two 'big day' dresses; one custom made for her by Baccini & Hill in Melbourne for the wedding ceremony and another gown, by Australian designer Carla Zampatti, for the reception.
"I chose my bridal dress because I wanted a dress that was simple, comfortable, elegant and timeless. I fell in love with the lightness of the lace and the femininity of the shape. I couldn't have wished for anything more. I decided to change into a more flowy gown for the reception so I could dance more comfortably, for not only our first dance but the partying on the dance floor afterwards. Our dance teachers definitely approved."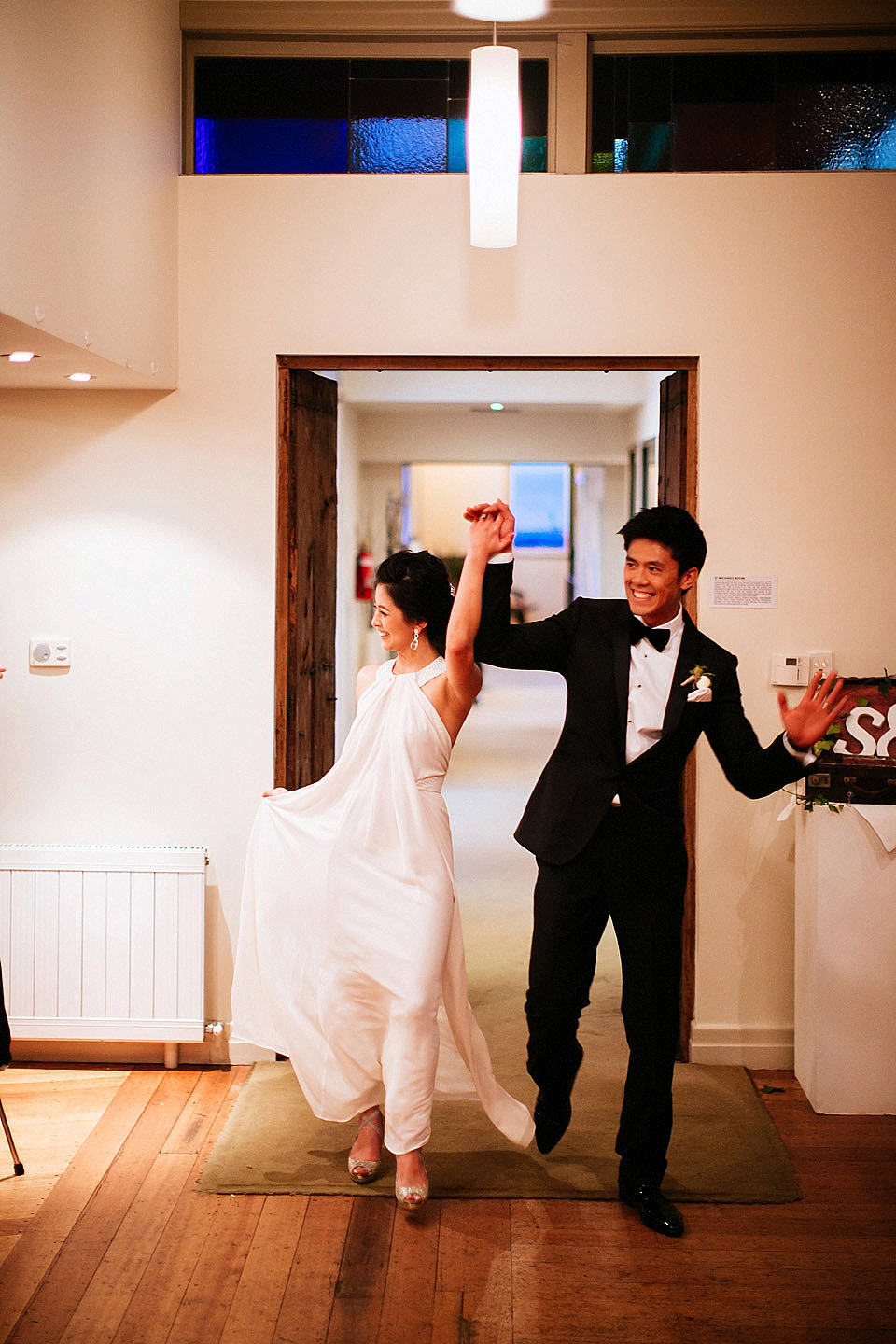 "Lakshal Perera was the first wedding provider we chose after the venue. Apart from the setting, a good photographer was the most important thing to us as we wanted someone to capture our special day, along with all the emotions that it would bring. We knew good photographers would be booked out well in advance and had been told by our friends to check out Lucky (as he is affectionately called) as they missed out on securing him for their wedding. On the day of our wedding, Lucky was incredible.
He was so calm, helpful and professional. He there for every important moment and so many more in between without us even realising! When we received our photos only a few weeks later, we were blown away by not only their artistry but most importantly how they made us feel and allowed us to relive the day. Thank you Lucky!"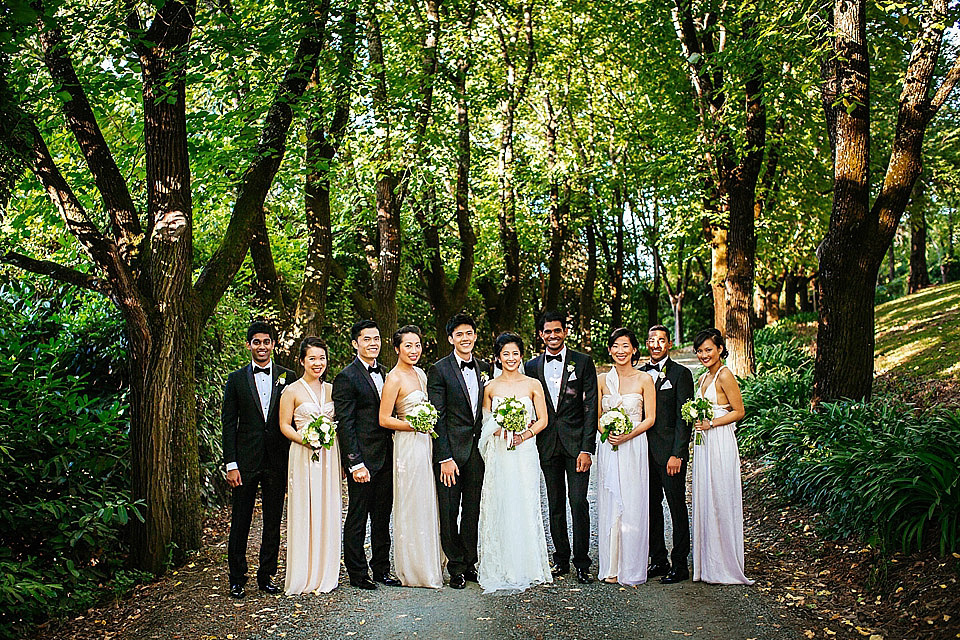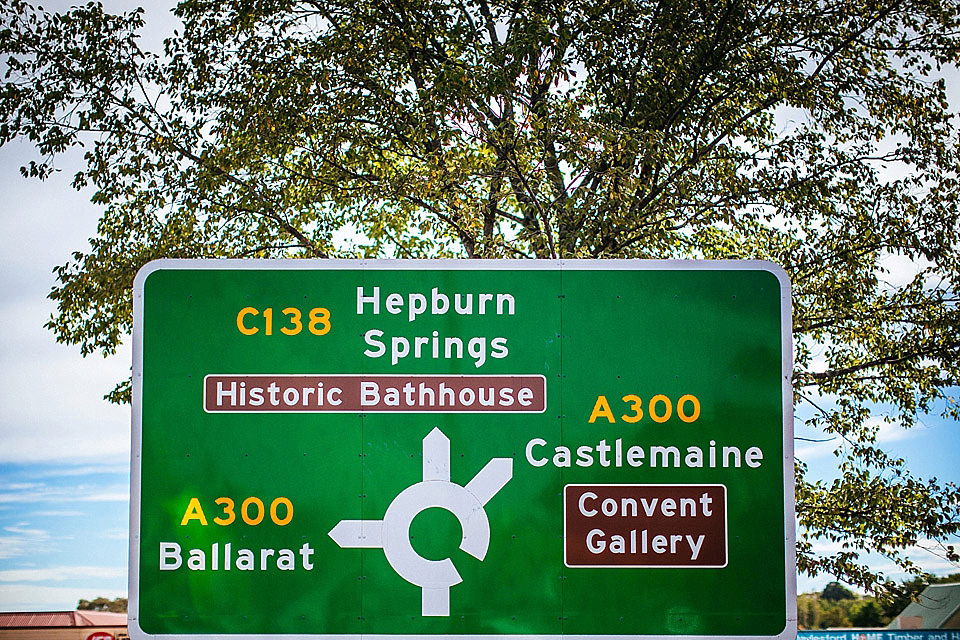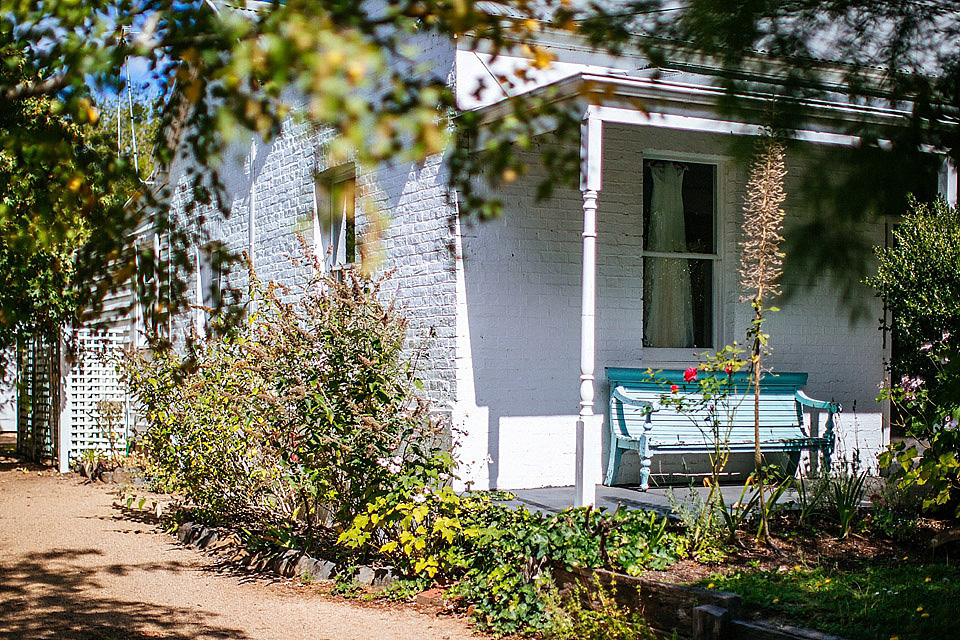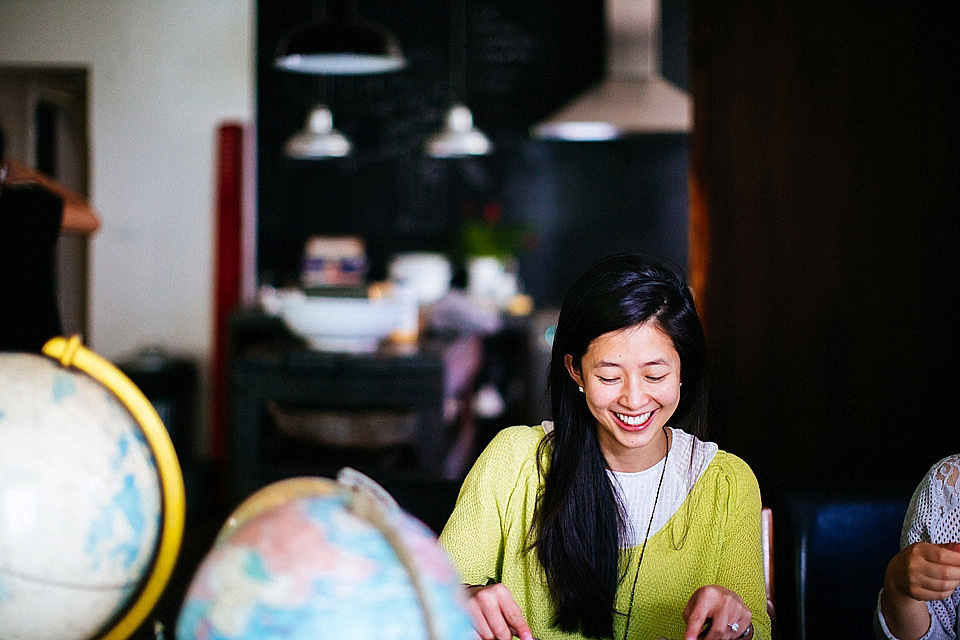 "My Jimmy Choos were amazingly comfortable on the day. I wore them not only during the day for the ceremony but also all night for the reception and dancing. I did not trip, stumble or blister – a testament to a truly amazing shoe!"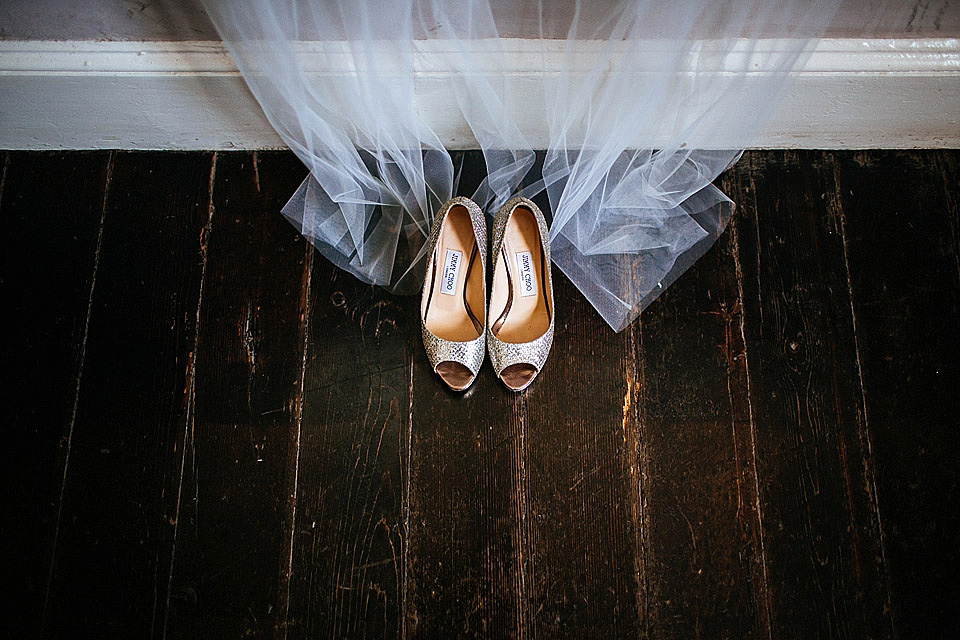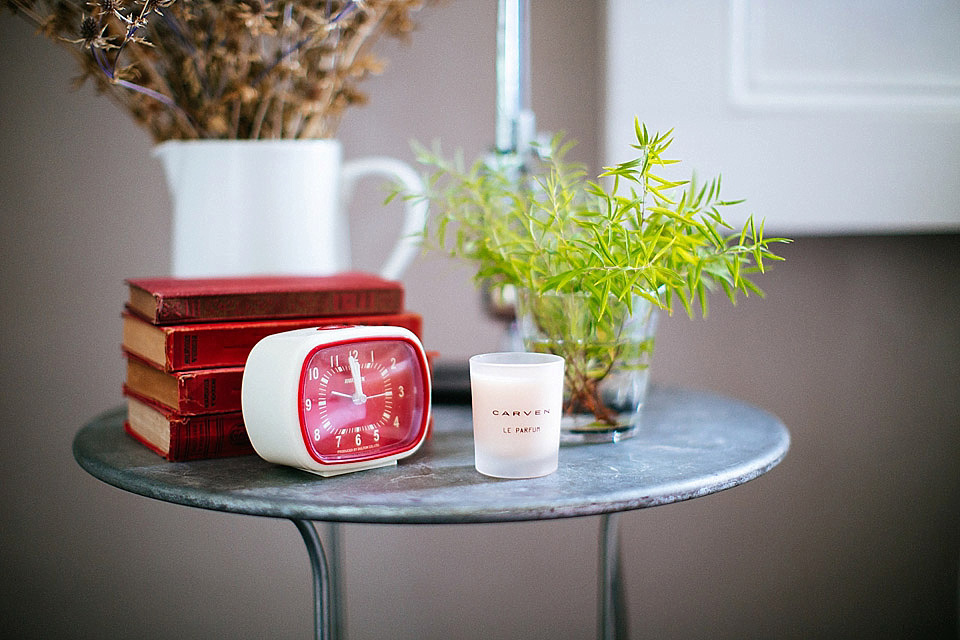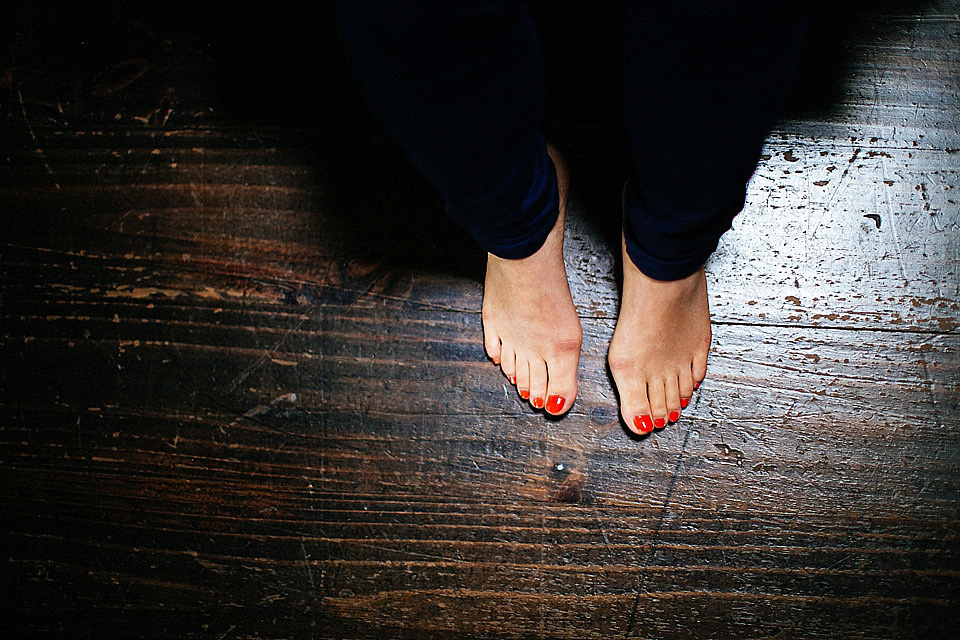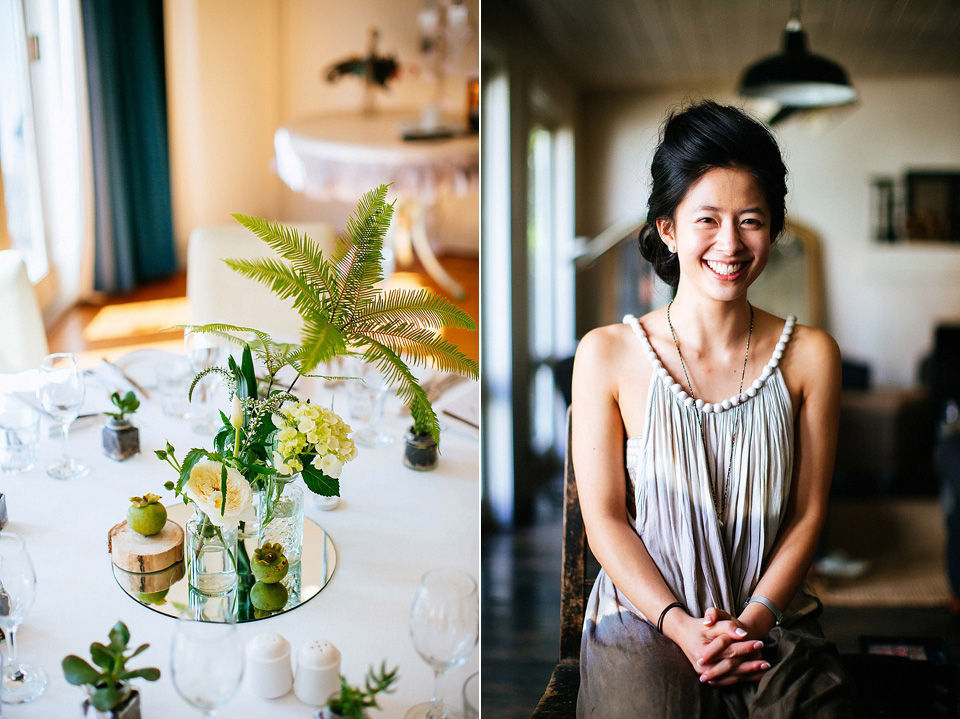 "Steph, the incredibly talented owner of SASSY Hair and Makeup did my make up and hair as well as the hair for my bridesmaids. She was great throughout, from my trial session where she listened to the look and style I had in mind, to the actual day of the wedding where she pulled it all off so efficiently and professionally."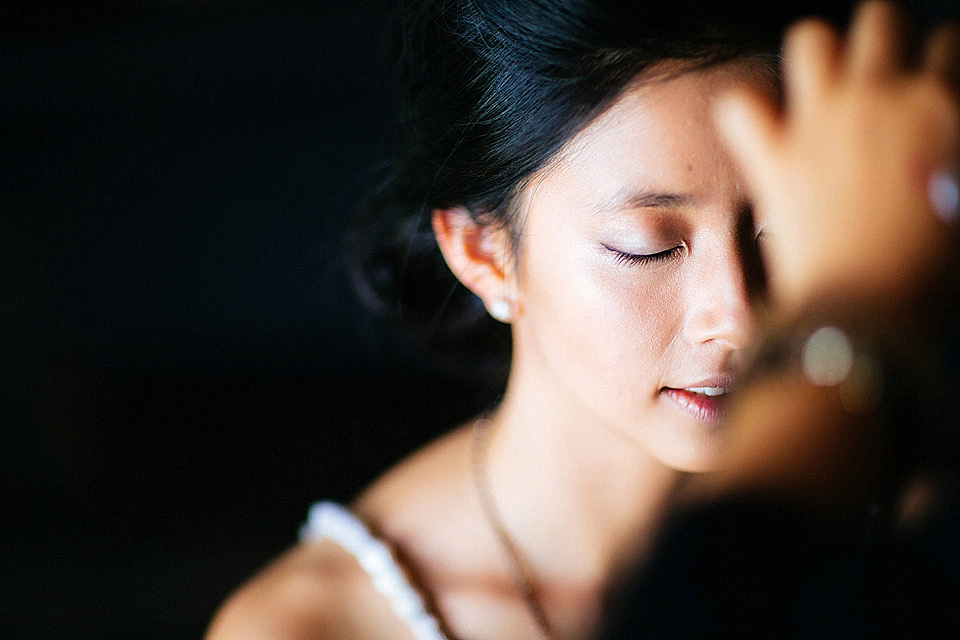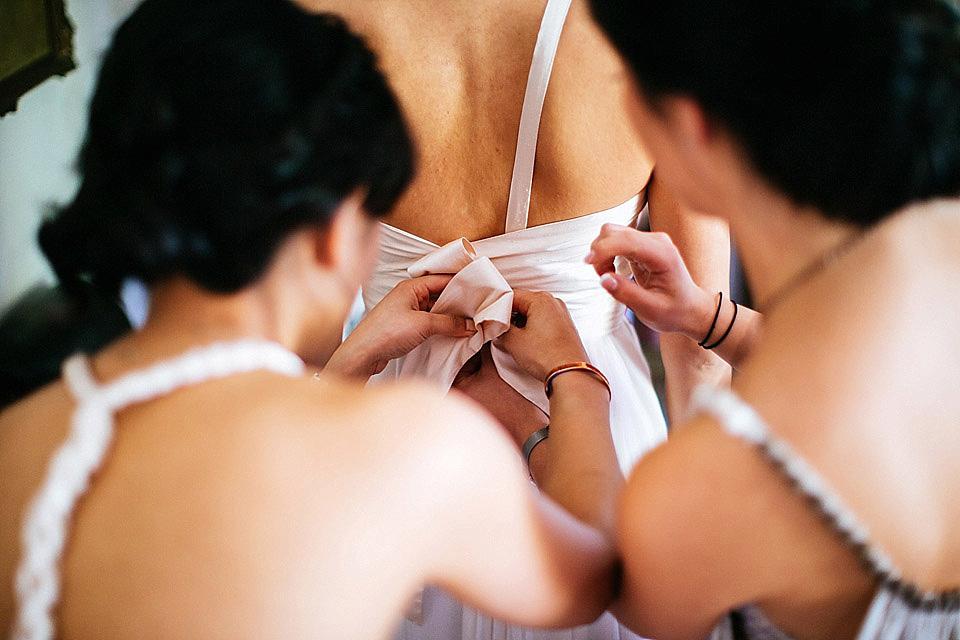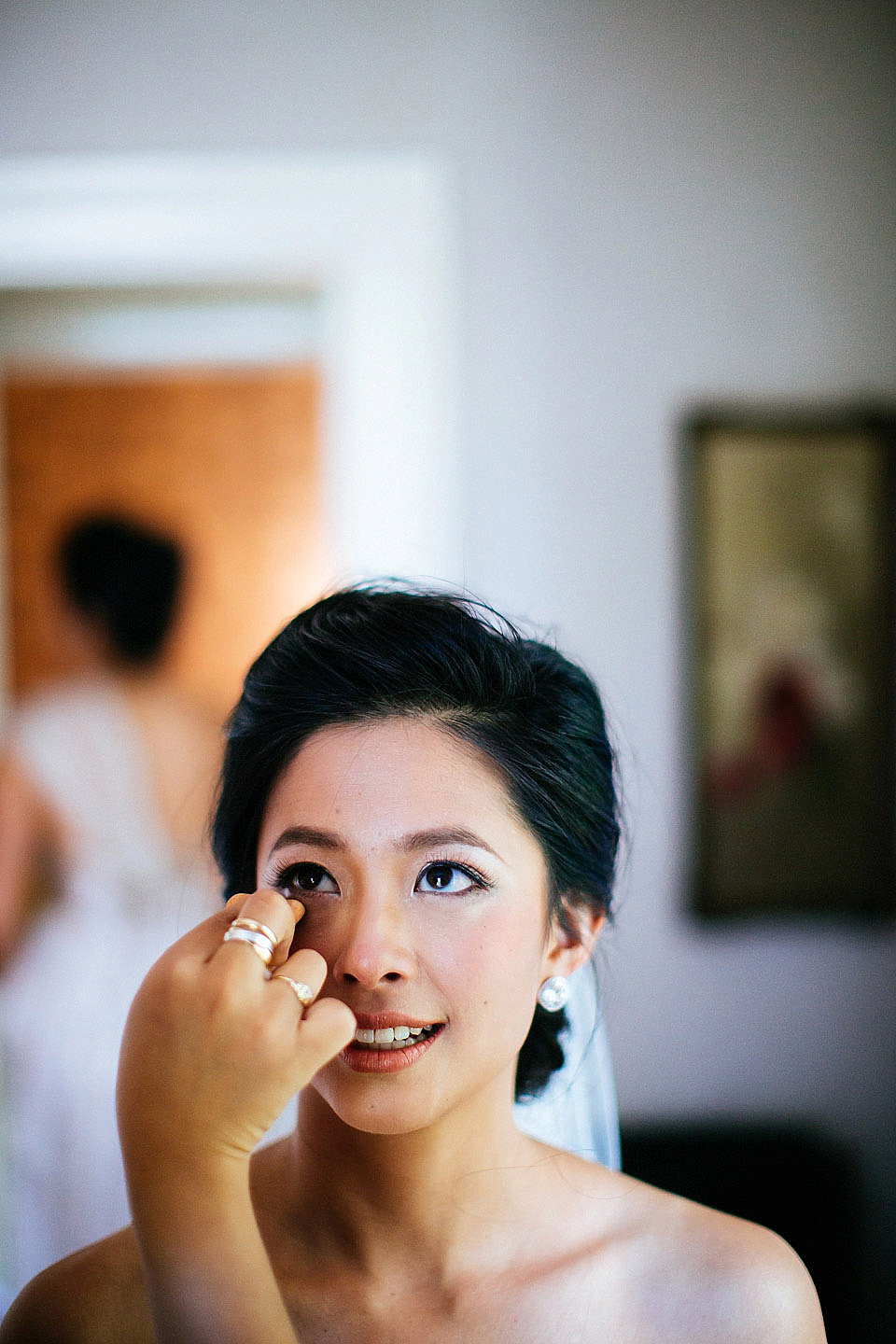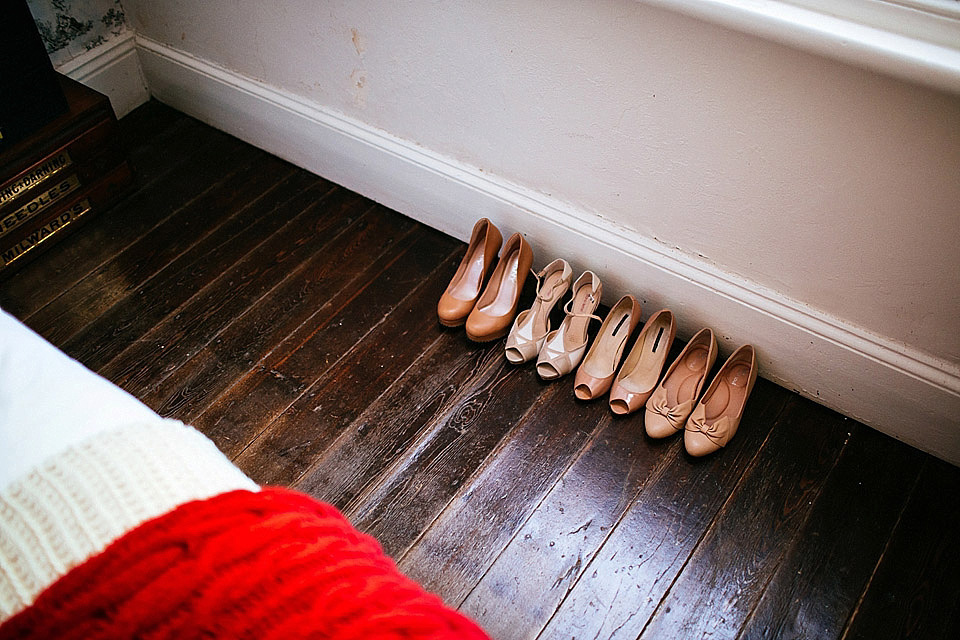 "We chose Sinikka to provide our floral arrangements and help with styling the venue because of the amazing and creative work we've seen on her Facebook page and website. When we first met Sarah, who is the lovely owner of Sinikka, her easy-going nature and sense of style gelled with our own and we knew we wanted her to do our flowers straight away.
Not only did she offer fantastic advice throughout the whole lead up process, but we knew we could trust her to arrange everything beautifully so that we did not have to be at the venue on the morning of the wedding day making sure things were in check."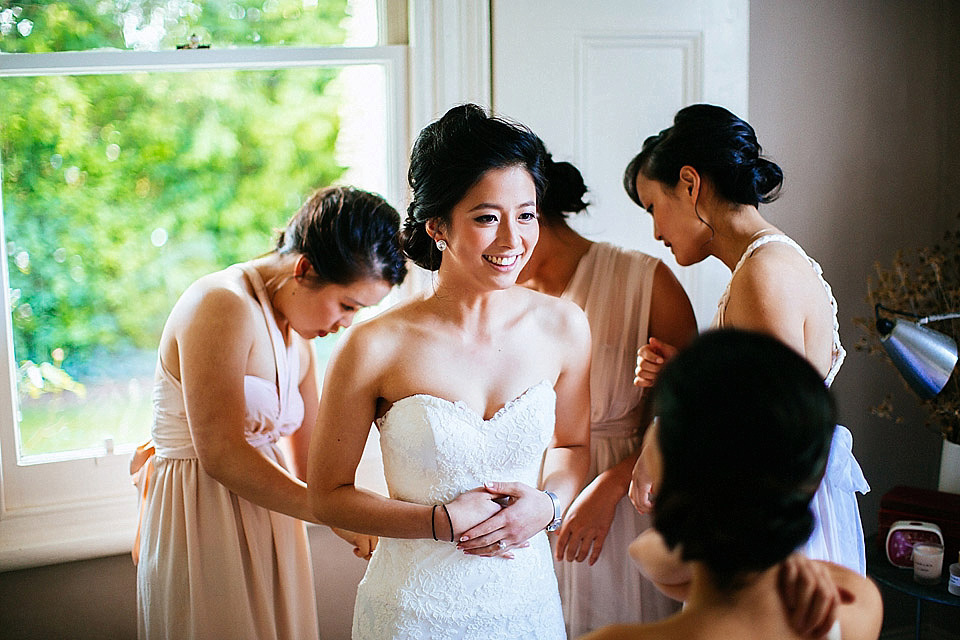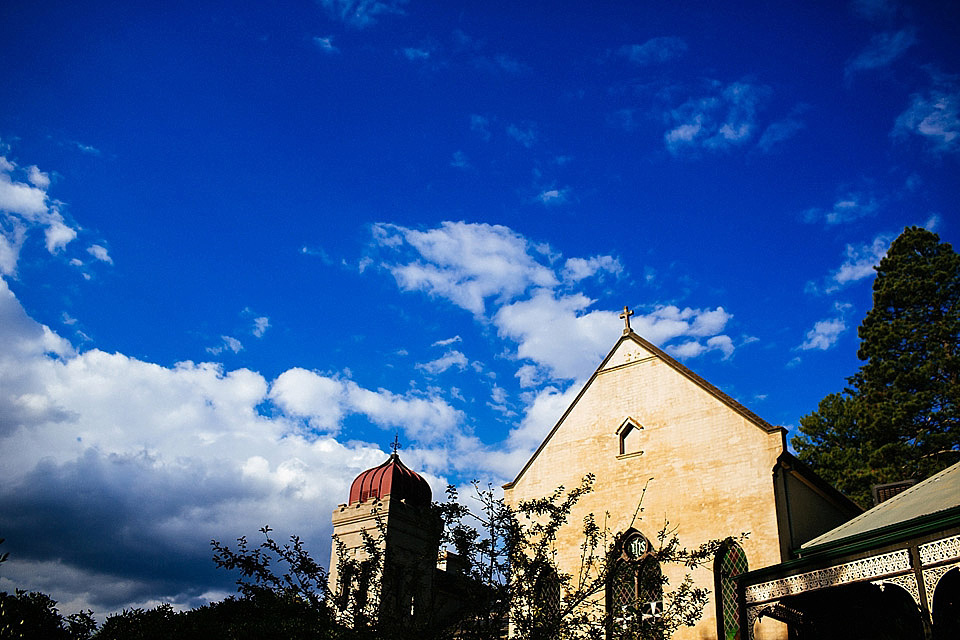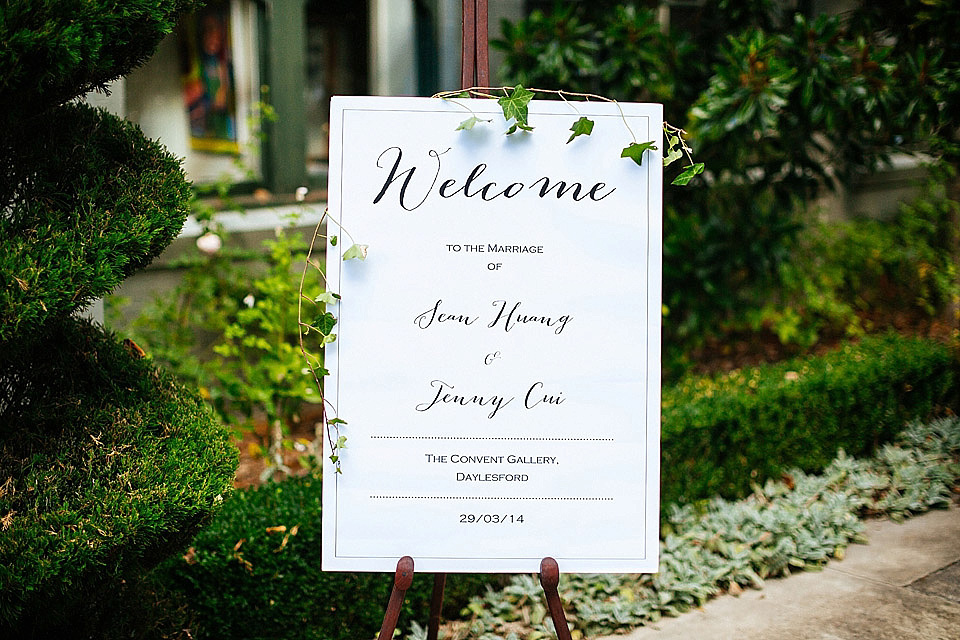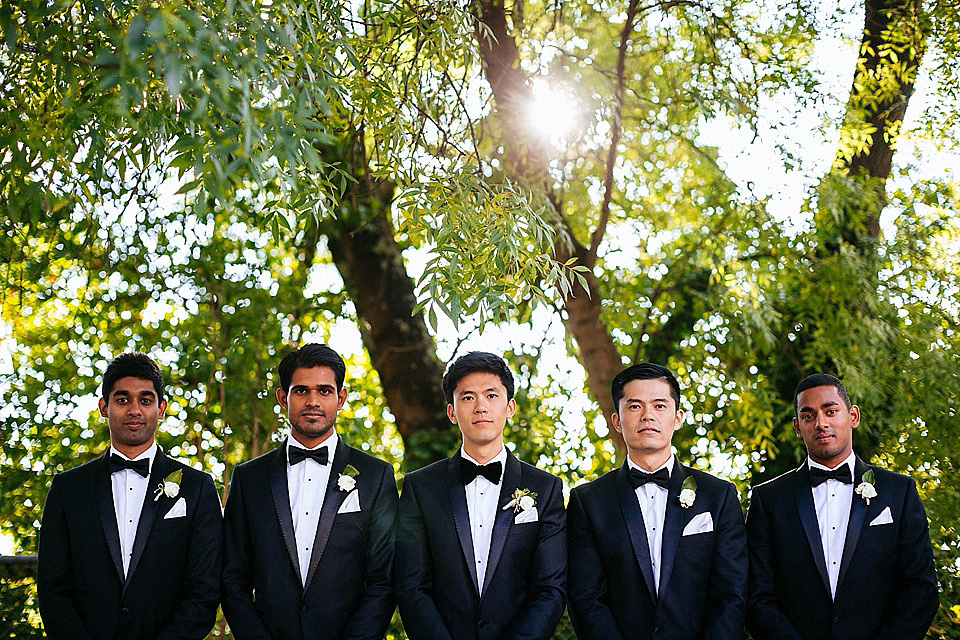 Jenny and Sean created their own vows as they felt that it was the best way to reflect them as a couple.
Jenny's Vows:
'Sean, I'm so excited today to be marrying you, my best friend. Since knowing you, you have made me feel happier than I could ever imagine and more loved that I ever thought possible. You are the most loyal, honest, loving person I know. You always know how to make me laugh so hard I end up crying. You always make me feel safe, protected and smothered with loved. But most of all you make me feel that no matter what happens in our day to day lives, life is beautiful because you are here sharing it with me. Sean, thank you so much for asking me to go to the beach with you all those years ago. Thank you for putting up with all my annoying habits and endless chatter.
Thank you for being my companion, lover, council and best friend. Thank you for loving me just the way I've always wanted to be loved. Most of all thank you so much for being you. Sean, from this day on, I promise to live with you, laugh with you and grow old with you. I promise to put up with your adorable off-tune singing and to help you wake up when you can't help but sleep passed your 3 alarms.
More importantly, I vow to always be true and faithful to you. When life and love gets hard I promise to work towards a common goal. I vow to wholeheartedly support you in all your future endeavours and also strive to be the best I can be for you. I vow that even though my body may grow old, my arms sag and my hair grey, my heart will always be full of young, passionate love for you. Sean, I can't wait to be by your side sharing in all of life's little adventures, loving you for all the days of my life.'
Sean's Vows:
'Jenny, you are the best thing that has ever happened to me, you provide light in my life and are my inspiration to everything, you are patient when I make mistakes and always encouraging me to be the best that I can be. You have been my girlfriend, my fiancé, and very soon, you will be my wife. You will always be my best friend, my soul mate and my partner in life. I will endeavour to be the husband that you deserve. I will love you and care for you In sickness and in health, for richer or poorer.
I will treat you with respect and dignity and I will always be faithful and loyal. I will even try to get rid of massive spiders and cockroaches, even though I'm probably more scared of them than you are. I will learn to clean up after myself, even though I always know where things are when they are on the floor. I will always be there for you, to wipe away your tears and snot when you are sad. To help tackle any obstacles that we may face together. To smile, giggle and laugh uncontrollably with you. To raise funny bunnies, big cuddly doggies and wonderful little kiddies. To venture through life, hand in hand and to grow old with you as husband and wife.'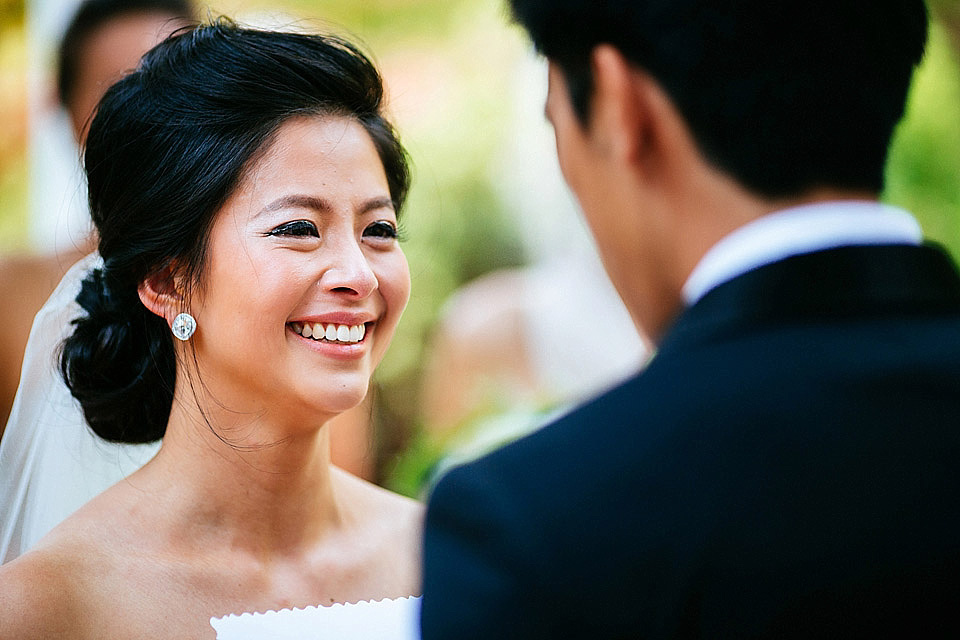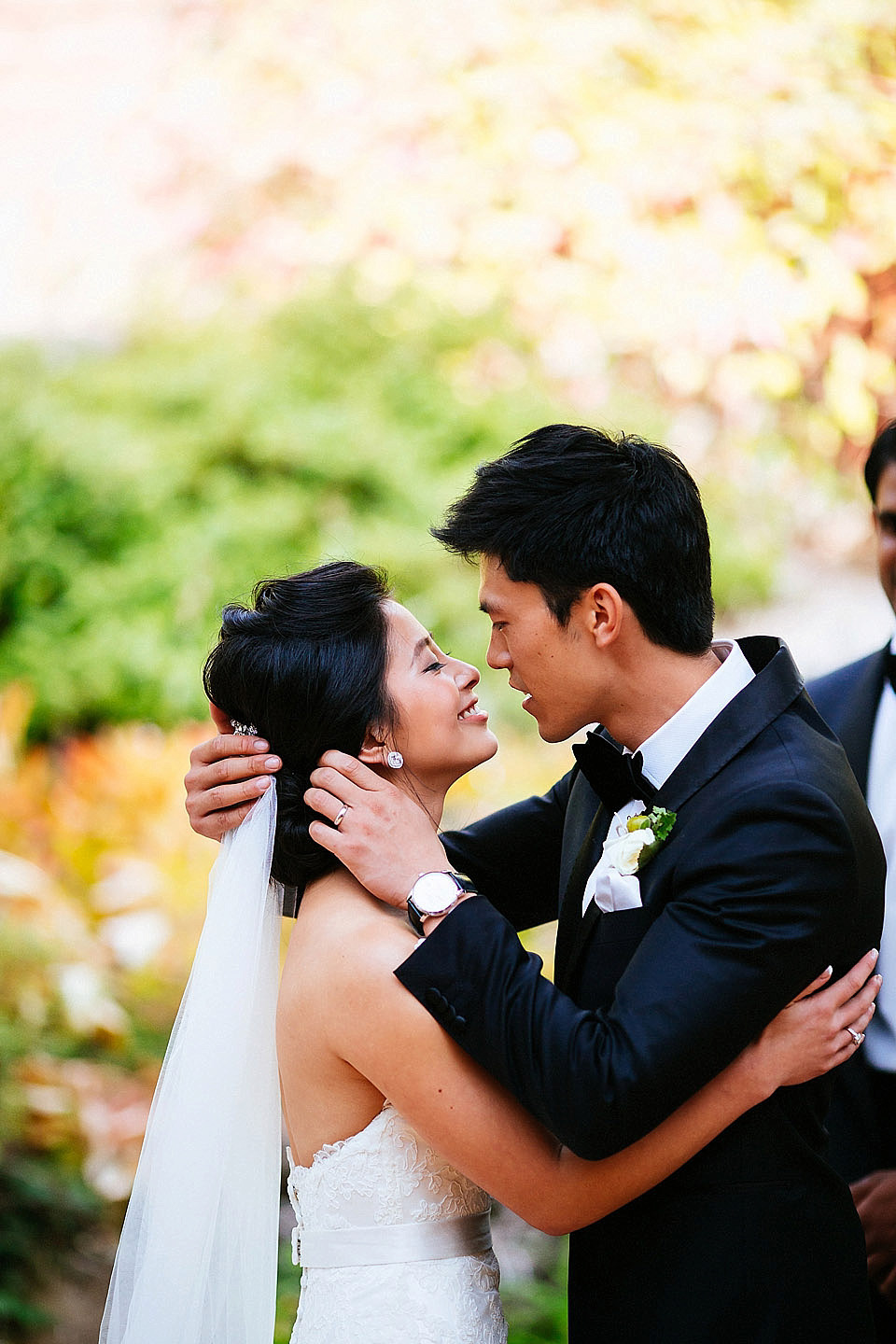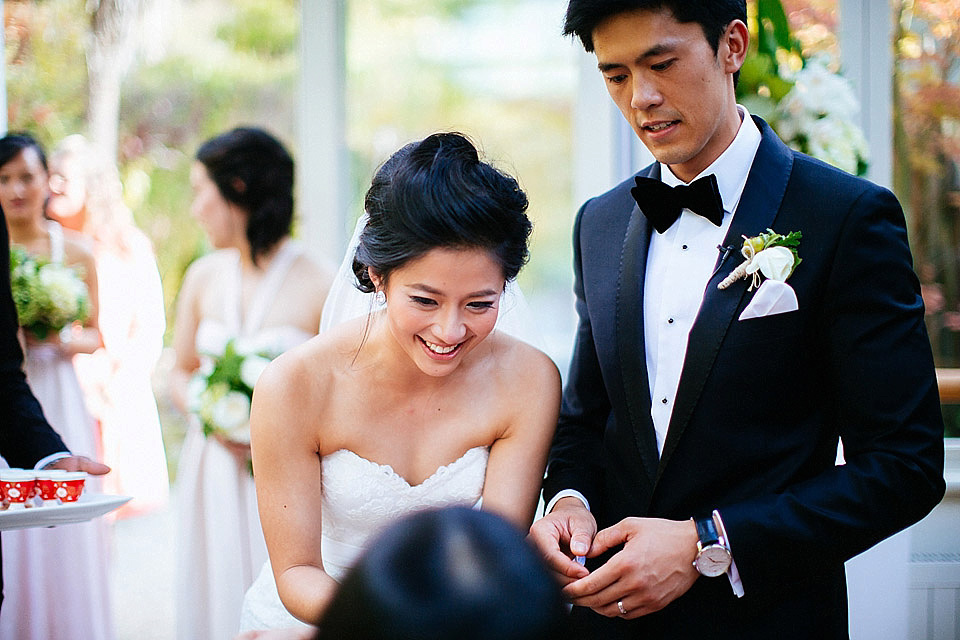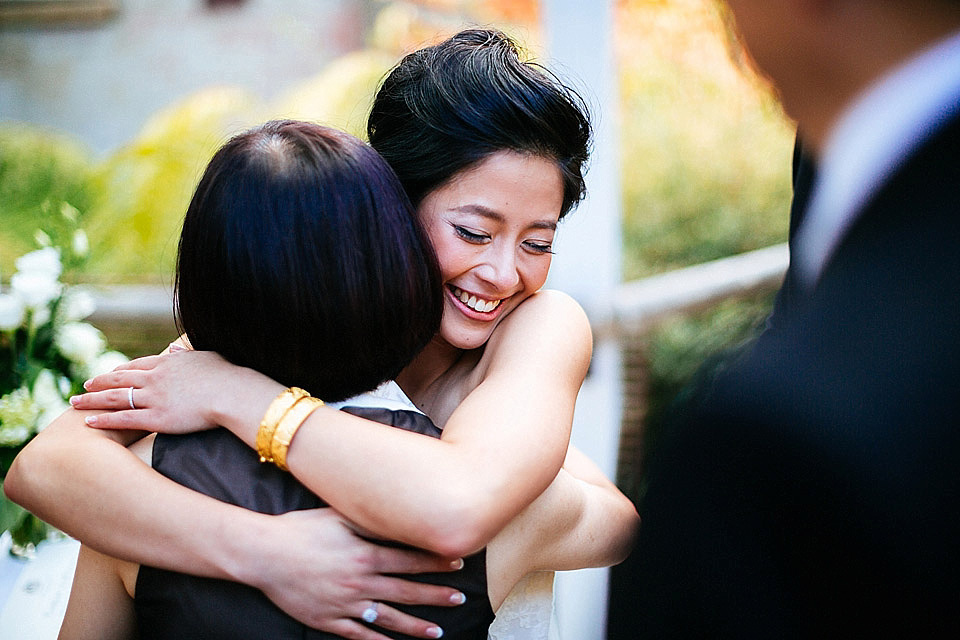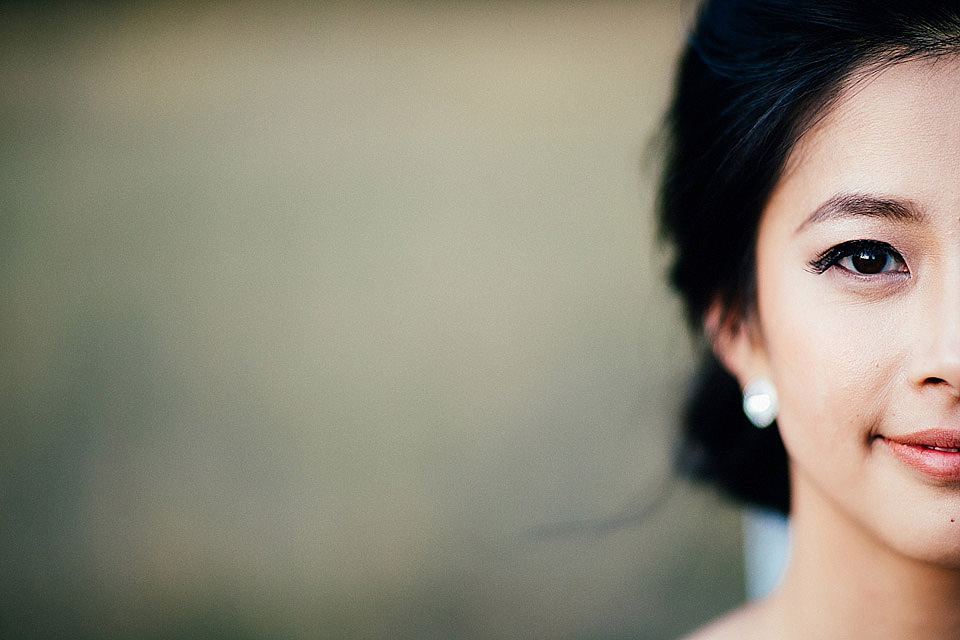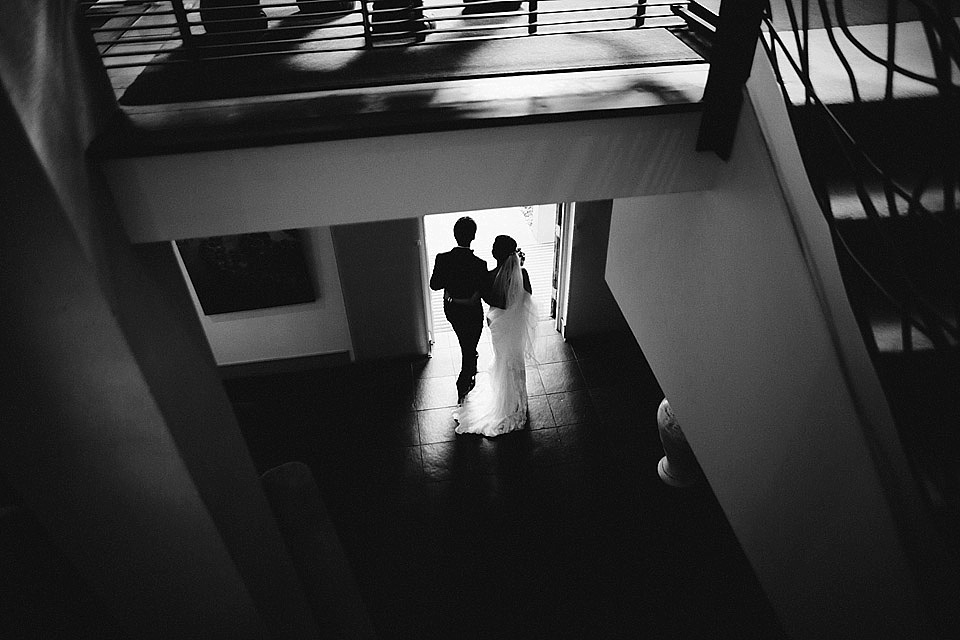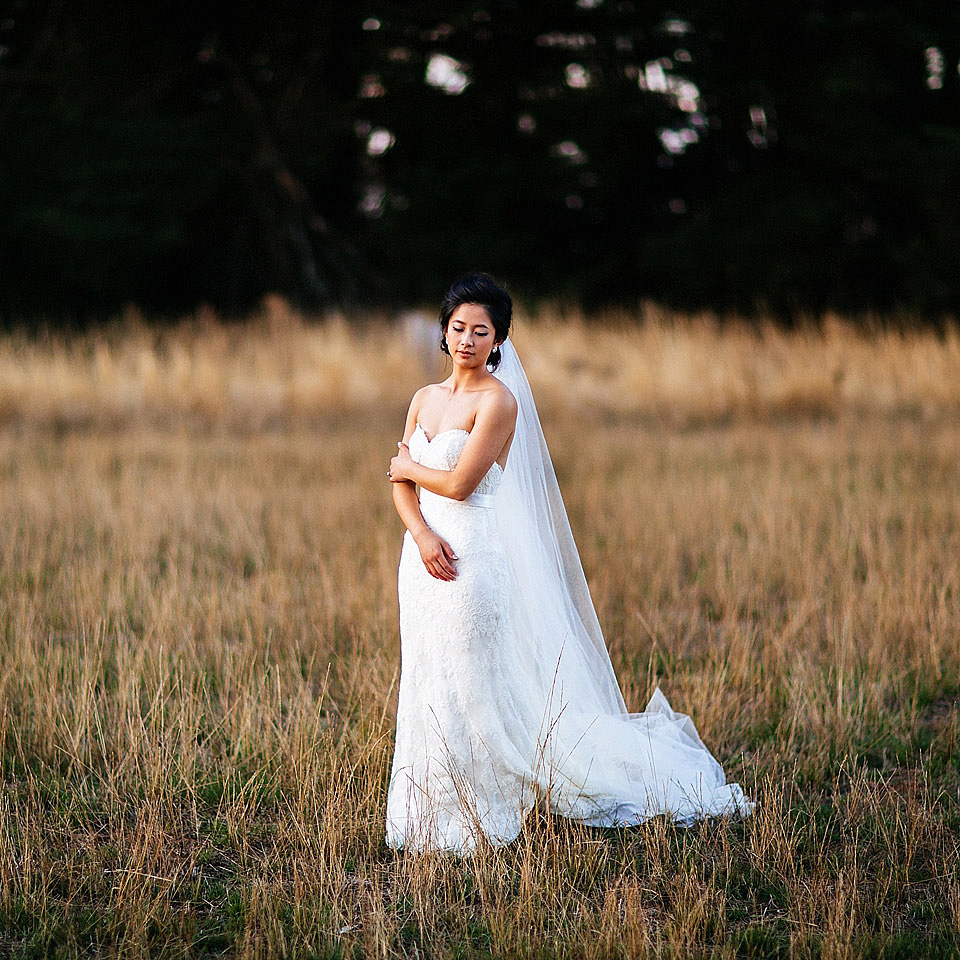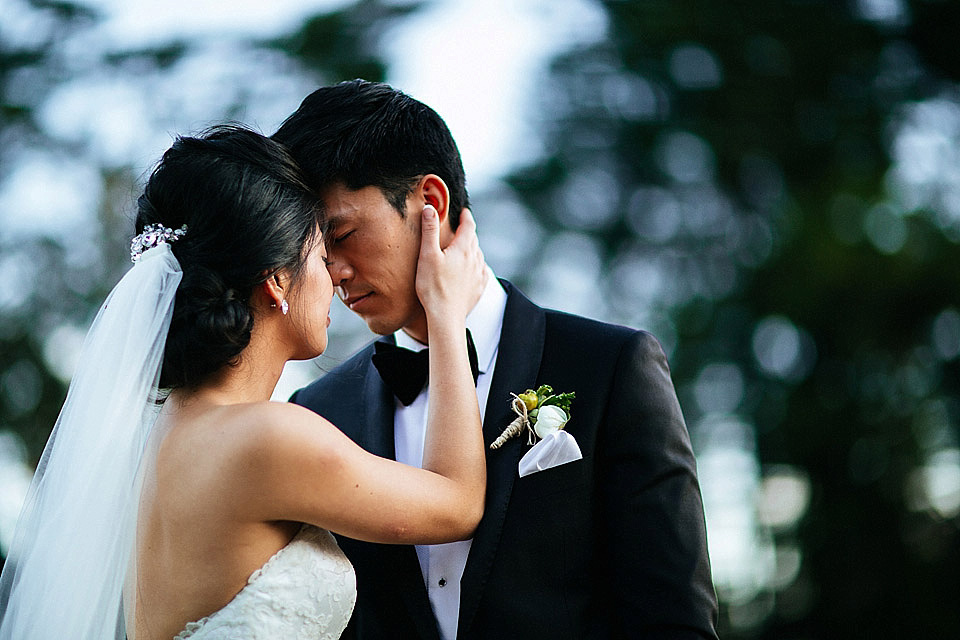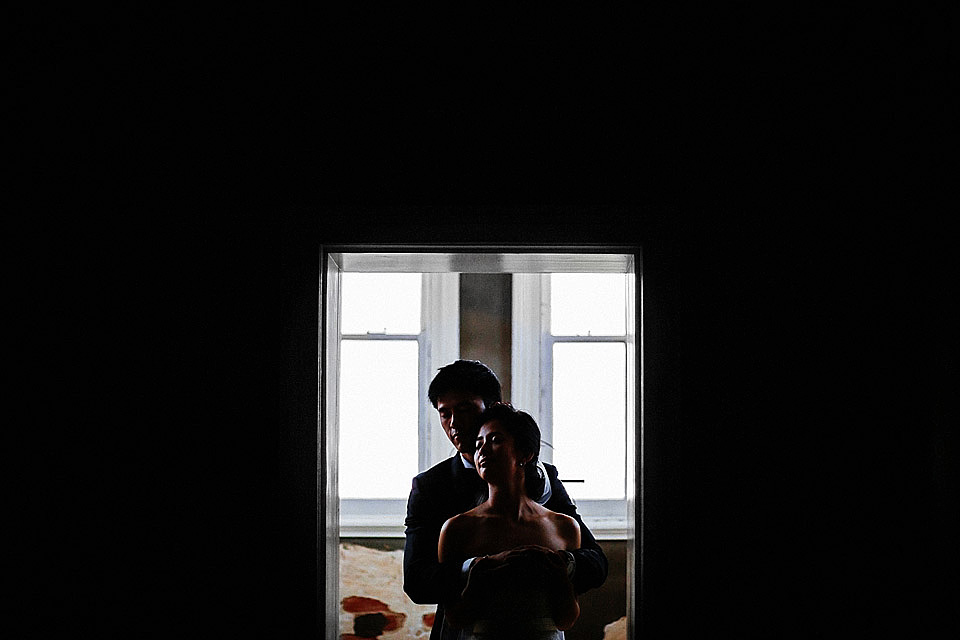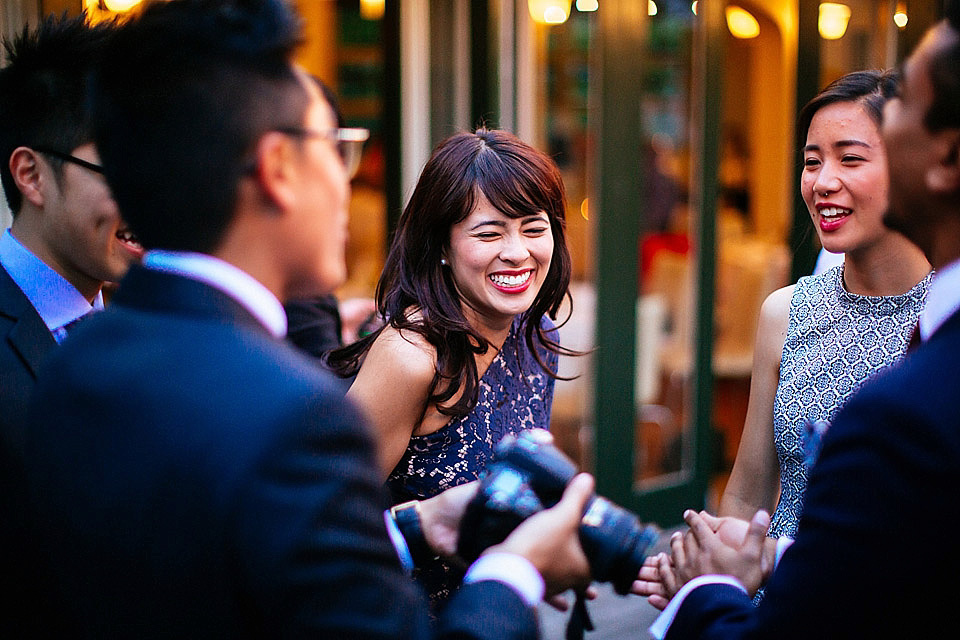 The pastel bridesmaids dresses were by Anna Campbell. "I loved the length, shade and flowiness of these dresses. Most of all I loved how they were all slightly different but complemented each of my bridesmaids so perfectly – they looked stunning."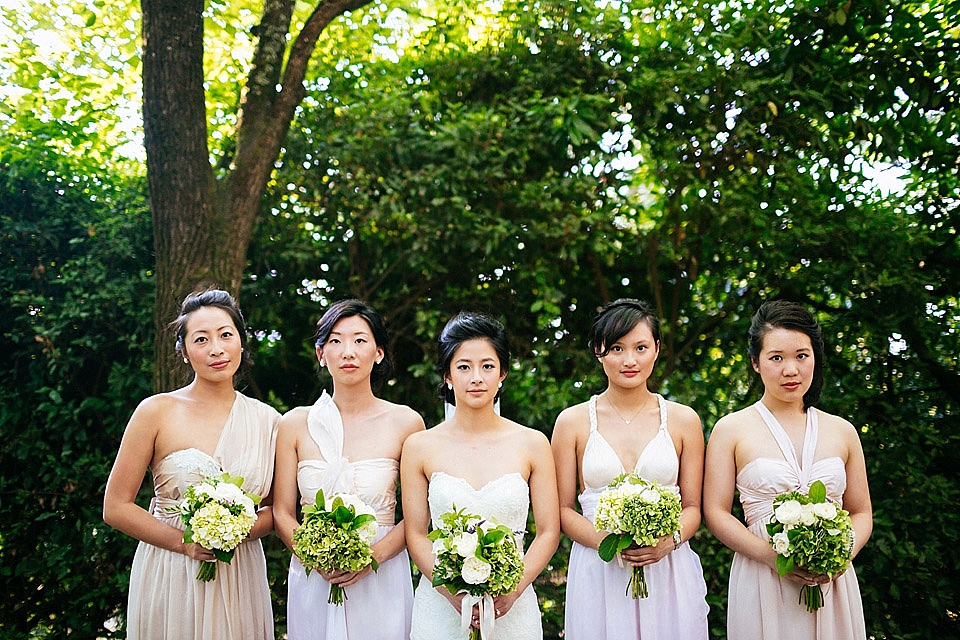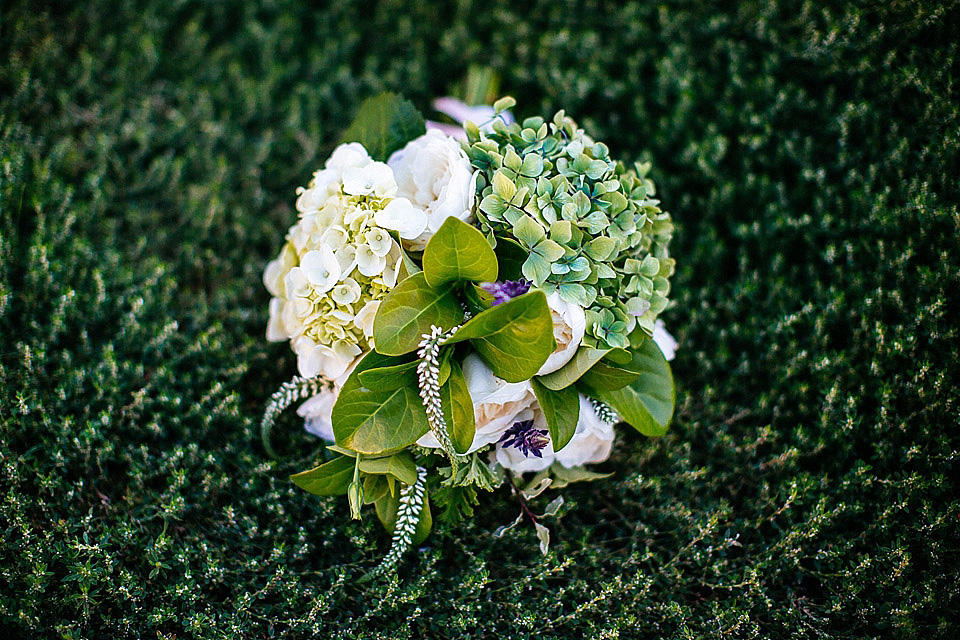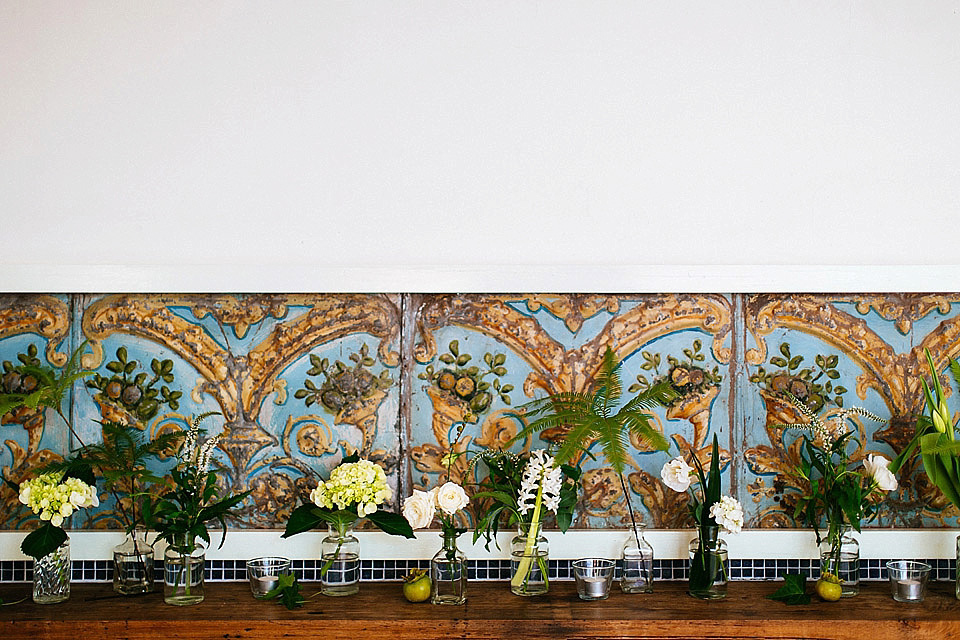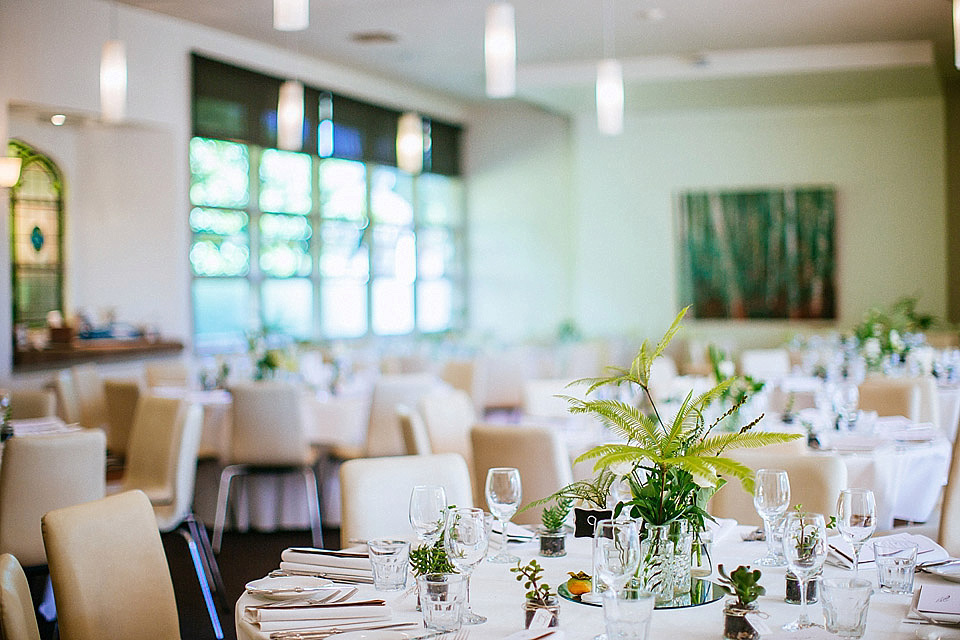 "We decided to have dance lessons and chose Ave Maria by Beyoncé as our first dance song. We wanted to choose a song that was not only sentimental to us but also complemented the rhythm of a waltz. This turned out to have all the ebs and flows of the perfect wedding dance song. There was so much emotion that it brought me to tears when we danced. It was the most amazing feeling dancing with each other."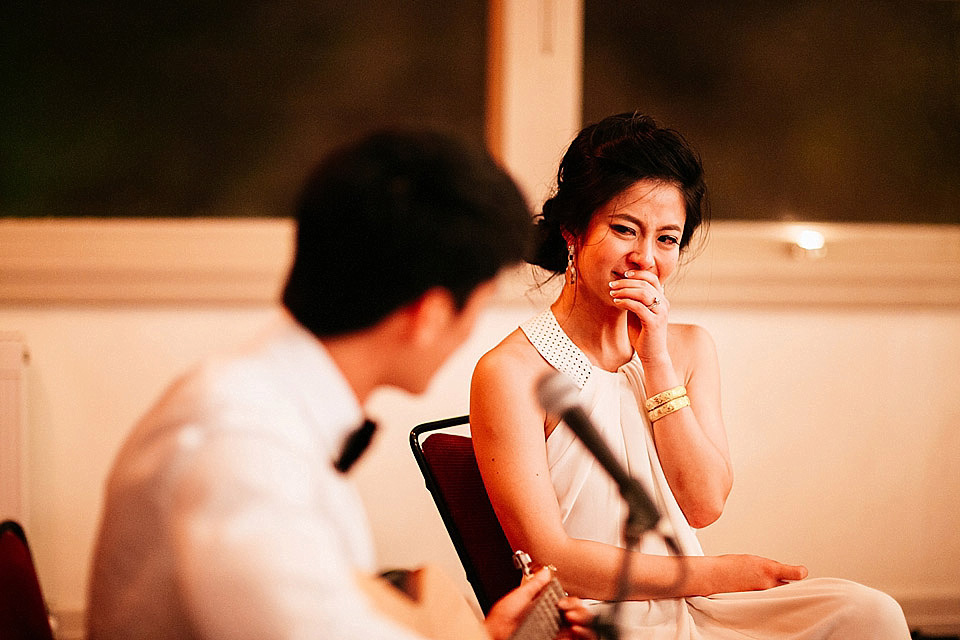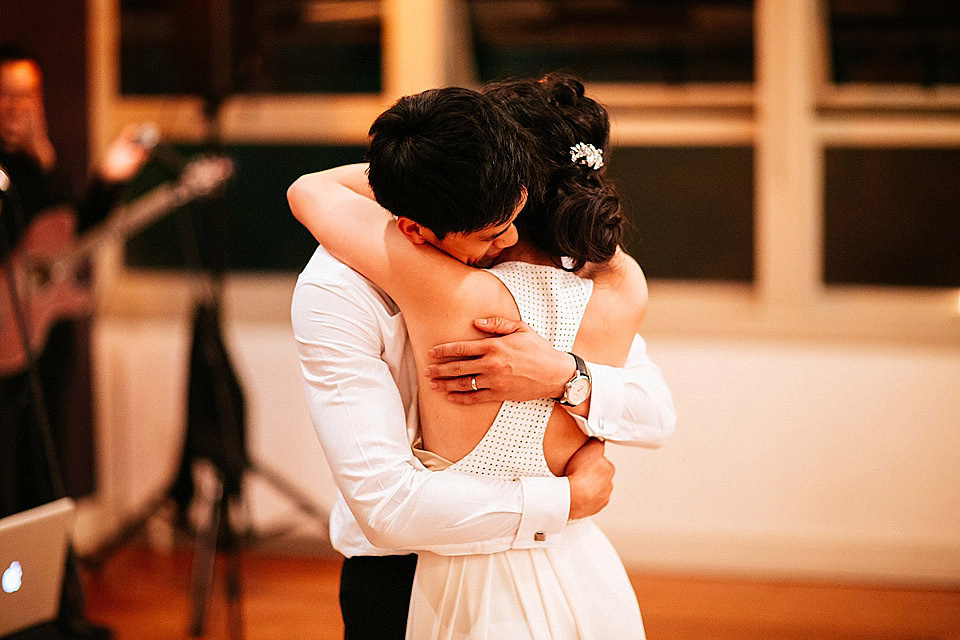 Words of Wedded Wisdom
"Take the time to enjoy all of it, from researching the suppliers and the venue, to the lead up few weeks to the actual day of the wedding. Make the effort to plan your wedding together with your fiancé as it's much more fun and allows you to grow more as a couple doing so.
Also make sure you meet up with all your suppliers before choosing them as it ensures that you have people you get along with, trust and share a common style with, to help carry out your vision for your big day."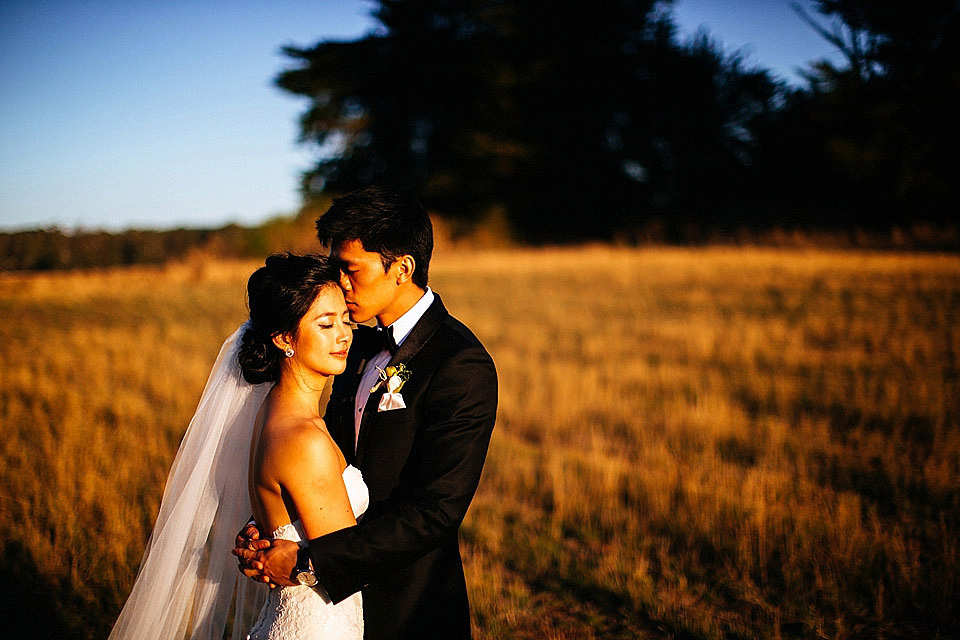 Have you fallen in love with these wonderful photos as much as me? Are you sitting there wishing you were planning to wed in Australia so that Lakshal could be your photographer of choice? Then fear not. He is available for UK weddings in spring/summer 2015 and possibly 2016! How flipping exciting is that?! Click here now for all the info you need.
Sending much love and best wishes to Jenny and Sean. Thanks for sharing your beautiful day and your honest and heartfelt vows with us.
I'm off to look at all the photos again…and swoon!
Love Katie xx
Photographer – Lakshal Perera
Videographer – Lovely Day Films
Venue – The Convent Gallery in Daylesford, Victoria, Australia.
Bridal Dress – Baccini & Hill, Melbourne, Australia
Reception gown – Carla Zampatti
Veil – Baccini & Hill
Shoes – Jimmy Choos
Bridesmaids – Anna Campbell
Bridesmaids' shoes – their own
Groom & groomsmen – Suits – Zenetti, Shoes – Batsanis, Bow ties – T.M. Lewin
Hair & make-up – SASSY Hair and Makeup
Florist – Sinikka
Cake – Ab Fab Cakes
Invites – Minted
Menus – bride & groom
Cars – Triple R
Favours – home grown succulents
First dance teachers – Secret Garden of Dance