There is still one area of wedding styling that I think is all too often overlooked and that's lighting. Tealights on tables don't really have much impact at 3pm on a summer's afternoon and huge lighting installations can look brilliant but are rather dangerous for the budget. So where, I hear you cry, are the options for brides who want exciting, atmospheric, fun and well-considered illuminations at their wedding? Well today, I'm going to let you into a little secret and tell you all about The Hanging Lantern Company…
Image by Lucy G Photography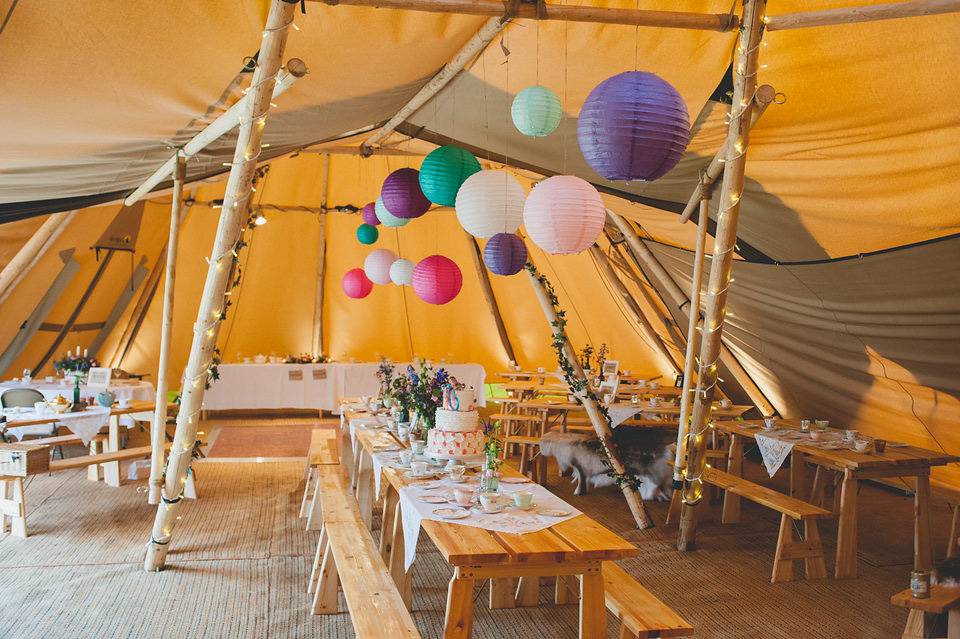 This specialist team of wedding style advisors will literally light up your wedding with their paper lanterns, outdoor lanterns, lighting products and choice selection of wedding pretty including pom poms & snowflakes, fans & parasols and more. The Hanging Lantern Company are more than just suppliers however because they use their years of experience to design and style the perfect decorative scheme for your wedding.
From their showroom and studio in East Sussex and their office in London, The Hanging Lantern Company develops new ideas in their own in-house design studio. They like to work with their clients in a really collaborative way so if you're looking to create an entirely individual scheme or if you just want a little bit of advice, the team are always happy to help.
Image supplied by Jamie Bott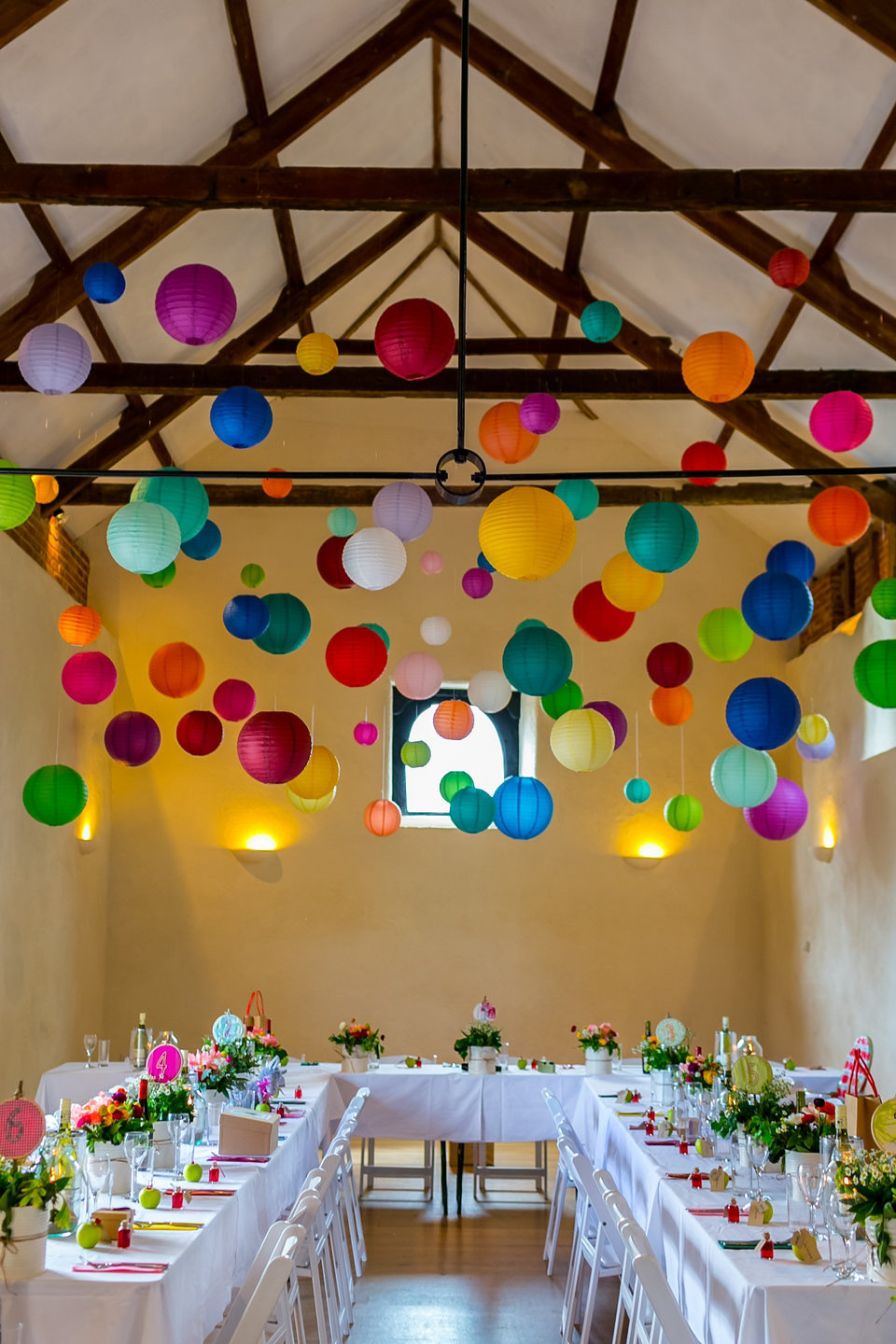 'We're continually working to bring new visions to life for our customers,' says stylist Aimee. 'There's so much inspiration out there and because we've got such a huge range of products and the ability to custom-make items for clients, there's really no end to the possibilities. Pinterest is a huge influence and we love seeing the moodboards our clients create because so often, these are brilliant starting points for our designs.'
Adding splashes of colour to the ceiling of your venue with the gorgeously coloured paper lanterns is an incredibly effective way to add drama and personality to the proceedings. We just love the way this look brings such a playful tone to a wedding and then, when the lanterns light up later in the day, the whole atmosphere changes and the party can really begin. The choice of shapes and styles available (not to mention the heavenly colour combinations) is simply fantastic.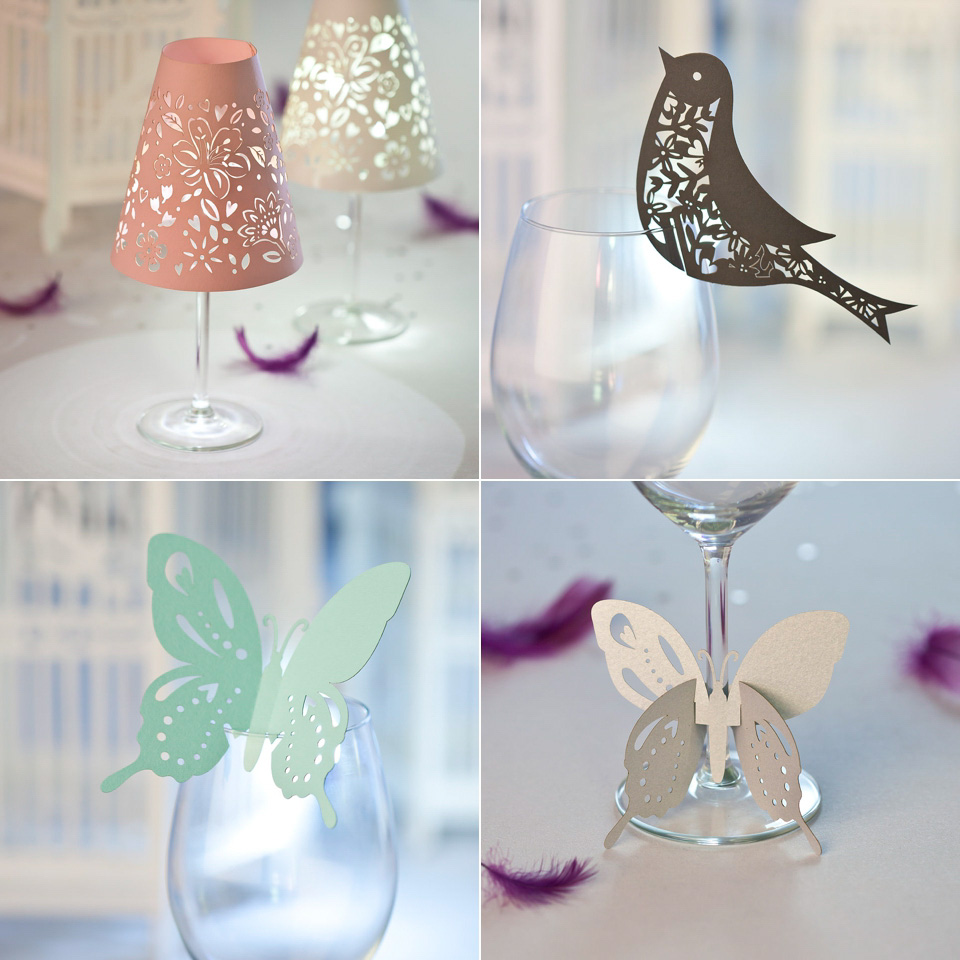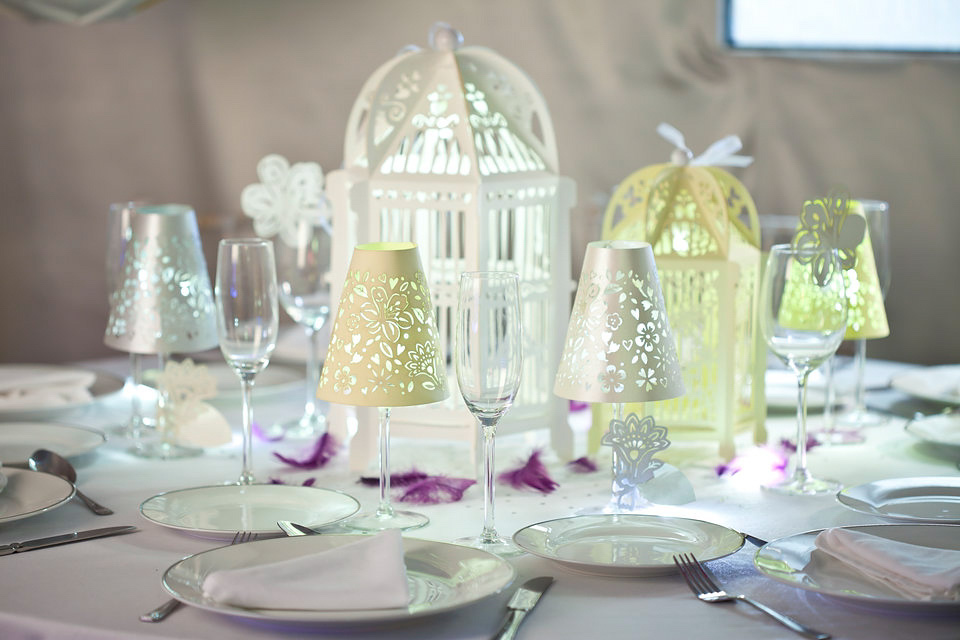 The Hanging Lantern Company has just launched a new range of vintage inspired birdcage lanterns, intricate bunting and delicate glass decorations. Every item in this 'hand drawn collection' is made from the finest UK milled papers from managed forests. Each piece comes in a range of colours and designs but again, the fabulous in-house creative studio comes into its own here as the bespoke process allows you to create your design in any of 50 hues.
Image supplied by Pavilion Marquees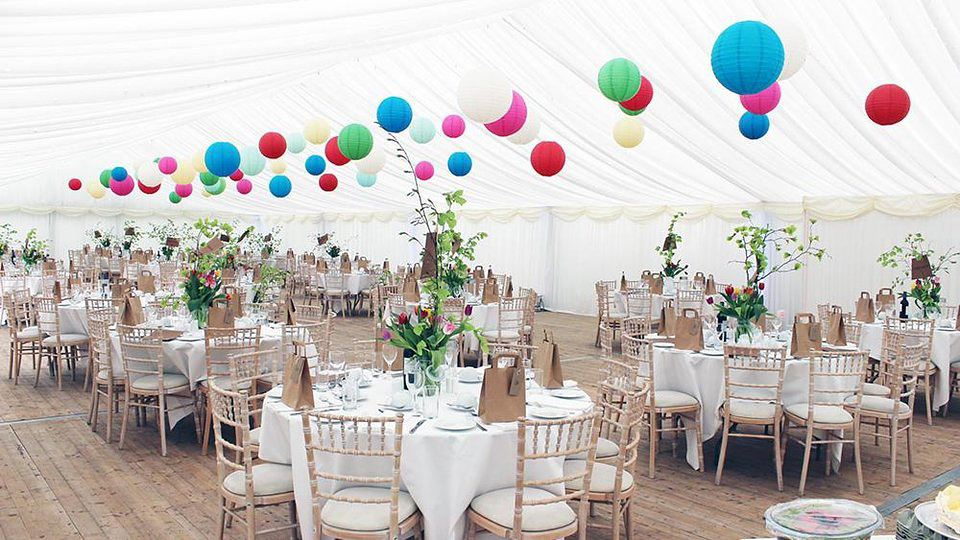 Frankly, the opportunity to have a wedding style advisor work with you without charge on such an impactful part of your wedding is one not to be missed. They can advise on products and layouts and also pass on their hints and tips so putting everything together on the day is as straightforward as can be. You're always welcome to pop into the showroom and studio for a coffee and a chat or you can make an appointment with a stylist if you'd like to discuss things in more detail.
Image supplied by Cinemattag Productions Ltd
Image above by Hannah Mia
With the majority of the items available from The Hanging Lantern Company being priced individually, there's no need to over-order or blow the budget to create something special. However, if you've decided to go all-out, packages of fifty or more lanterns are available at a discounted cost so go on, let your wedding glow.
Image below supplied by Zaza Bazaar
You can find out more about The Hanging Lantern Company and their products and services on their website – www.hanginglanterns.co.uk. If you'd like to get in touch with the team then either drop them an e-mail to [email protected] or call them on 0845 465 5585. Products can be shipped to the whole of the UK and Europe and if you'd like to connect with The Hanging Lantern Company, you'll find them on Facebook, Twitter and Pinterest.
Love Tamryn xx
This is a sponsored post