Good day to you, wherever in the world you are and I hope that your week is going well so far. It's always so lovely to know that people right around the globe are reading these features and it's also rather fabulous being able to showcase the work of designers and artisans from outside of the UK. Today, it's a treat to introduce you to the one-of-a-kind work of Lithuanian accessories label, LeFlowers Bridal.
Specialising in handcrafted lace accessories with floral styling cues and a distinctly vintage vibe, LeFlowers Bridal offers a deliciously delicate range of hair adornments, divine sashes, garters and other accessories. Designer Sabina's passion for design and love of creativity is clear to see with every piece…
"A long time ago, I created a unique piece of jewellery and from that, I was asked to make accessories for the theatre," she says. "This offer changed my life and from this, I moved into wedding accessories. I absolutely love my work and it occupies every day and sometimes weekends and nights too! I'm just so grateful to be able to do what I love."
I think I might have mentioned before that I'm a huge history geek so when Sabina lists the Victorian era as her main inspiration, little excited lights start to flash for me! Despite its reputation for reservation, there's no doubting the fact that the Victoria era was incredibly elegant and the combination of pretty laces, creamy pearls and sparkling crystals all combine to create exquisite pieces with more than a touch of feminine charm.
"I do so love what I do and I hope this shows in my work," continues Sabina. "All of my designs are special because they are all made by hand. I use lots of techniques in each piece – petals are hand cut and then sewn individually by hand, laces are hand-beaded by me so they are truly unique and I also call on the old skills and traditions when I'm hand-making flowers. I just want my clients to feel special."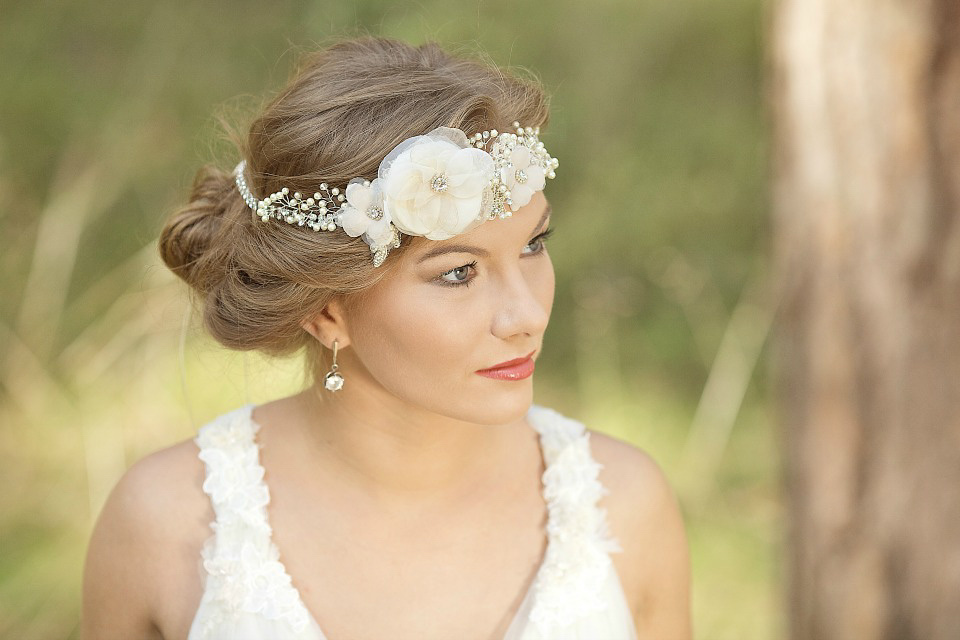 I certainly have my favourites among the LeFlowers Bridal collection. The tulle polka dotted veil complete with statement floral accessory is really making me smile and I can see that working really well with a whole range of gowns and if you're not a fan of the 'traditional' veil, it could be just what you've been looking for. I adore the truly exquisite sashes and the headpieces with rustic/vintage overtones, particularly those in beautiful ivory champagne really appeal – not only are they ideal for brides and maids but with their satin ribbon ties, they would be perfect for younger attendants. Sabina simply wants to indulge her clients with gorgeous accessories so why not treat your maids too and spread the love a little more?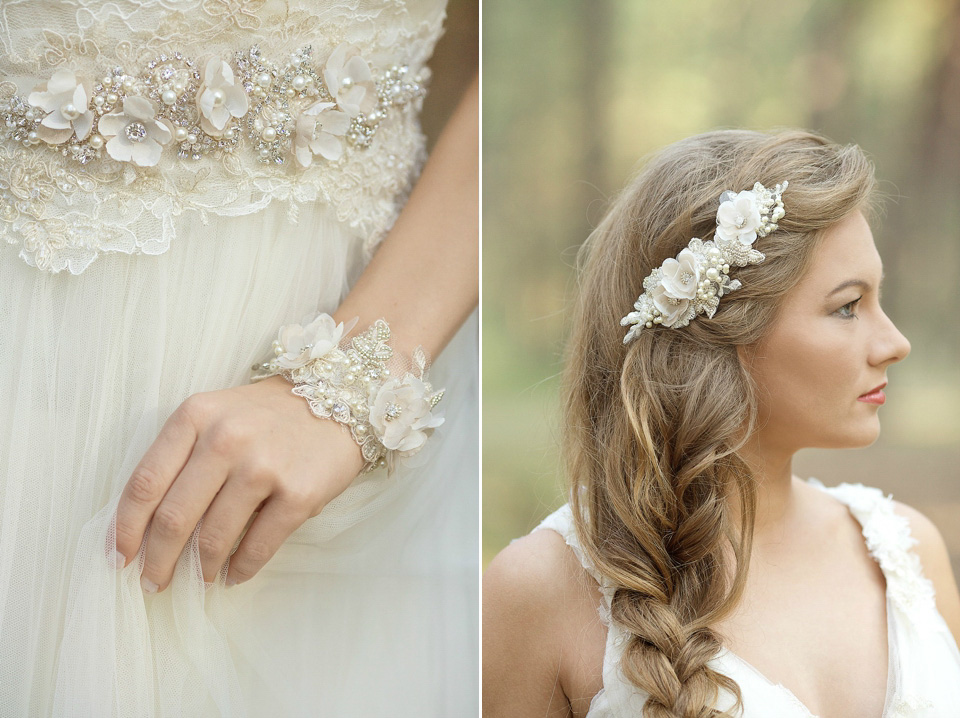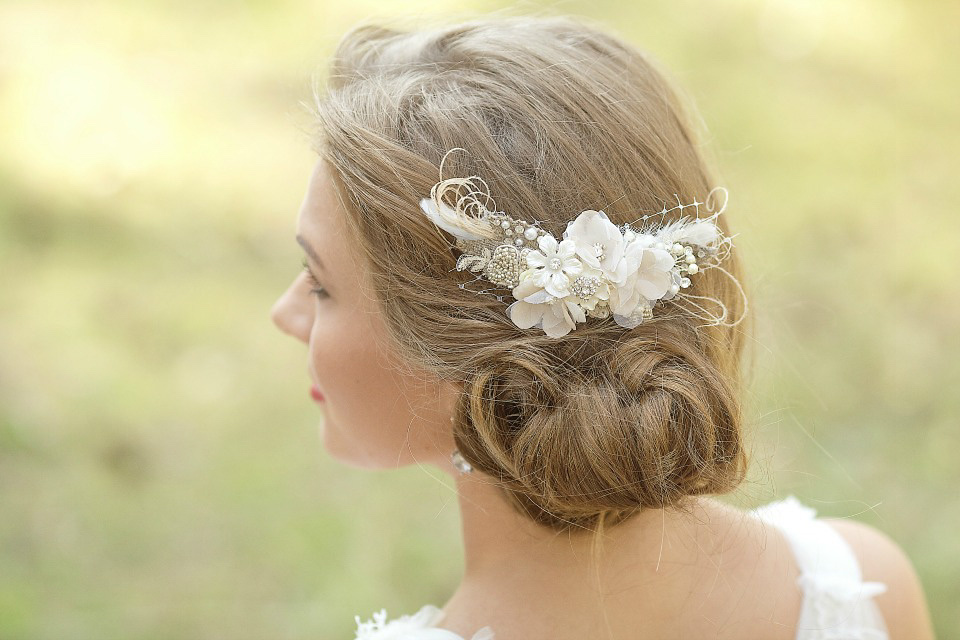 LeFlowers Bridal will also be exhibiting at The National Wedding Show 20th-22nd February at Olympic in London and you'll find Sabina on stand K52 so do say hello if you're visiting.
Accessories from LeFlowers Bridal start at £14. Hair flowers are £30-£40, sashes £70-£120 whilst headbands are priced from £70 and orders can be shipped worldwide.  Sabina has a special offer for all Love My Dress Readers – all orders placed by 30th June will attract a 10% discount. Simply quote 'LMD10' at the checkout.
For more information on LeFlowers Bridal, do take a look at their website at their website at leflowersbridal.com, or connect with Sabina on Twitter, Instagram, Facebook or Pinterest.
Love Tamryn x
This is a sponsored post