Welcome to Thursday and shall we give ourselves a little round of applause for getting through to week so far? I think we've done so well in fact that we're deserving of a treat and I've got the perfect thing for us all right here. What could be better than a spot of indulgent jewellery gazing (and maybe purchasing!) so it's an absolute pleasure to introduce you to the delightful designs from Jules Bridal Jewellery.
This is a story that actually starts many years ago when a very young Julie Bevan discovered crafts and spent hours making things out of paper before moving on to calligraphy, screen printing and oil painting. That might well be enough to set someone on the path to a creative career but Julie has a family history full of jewellery design. After college and some time out travelling, Julie returned to her roots in 2003 and started designing wedding jewellery and wedding hair adornments.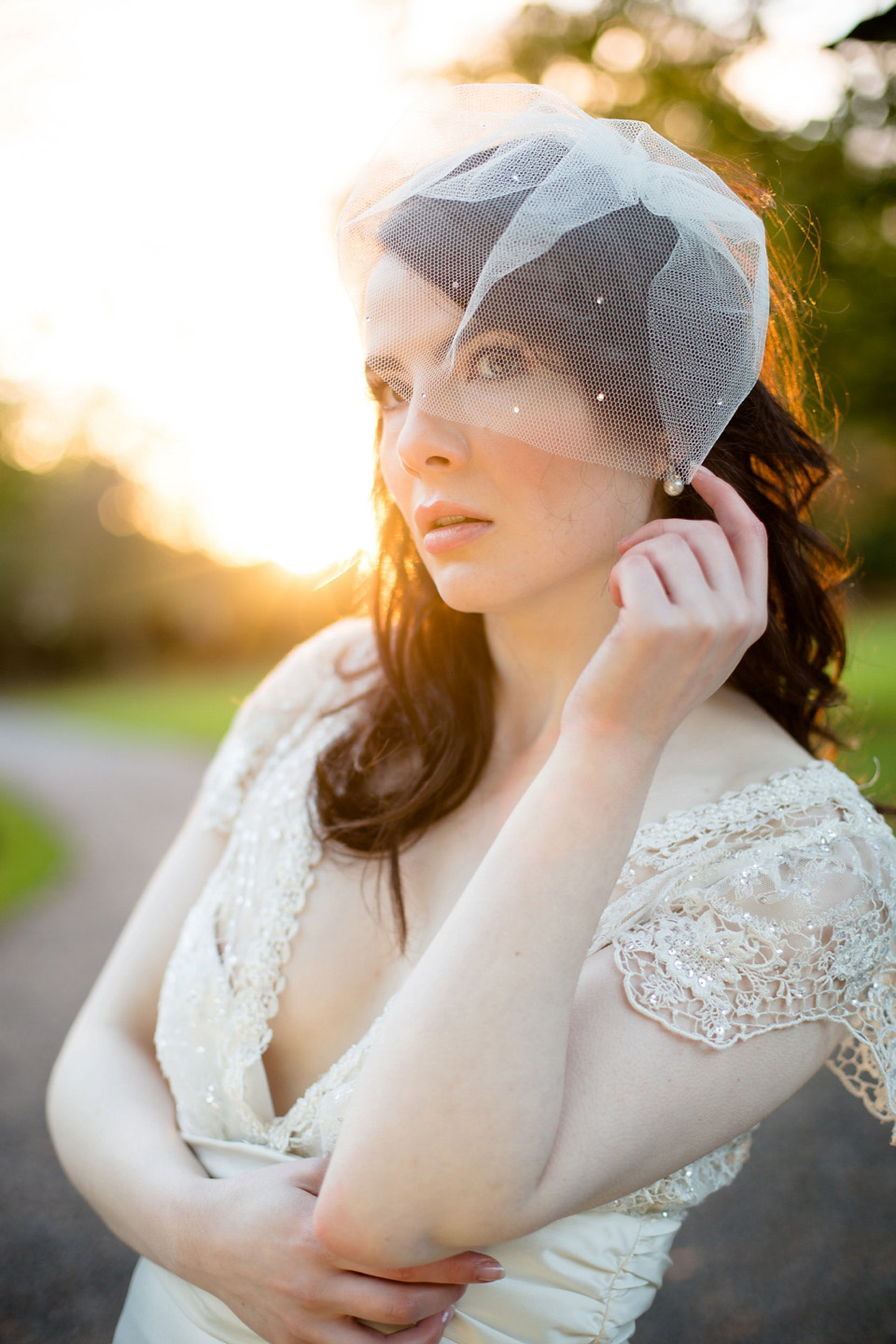 "Our private showroom is based in Dublin, Ireland," says Julie, "and from here, our small creative team of designers and production assistants work tirelessly to produce pieces from our ready to wear wedding hair adornments and bridal jewellery collections and special bespoke orders."
The bespoke pieces really are special. Intricate detailing and faultless workmanship brings to life the designs that result from the team working incredibly closely with each bride. Oh, the very prospect of wearing something so stunning on your wedding day. How can you not smile at the thought of it?
But really, every piece from the collections elicits a smile with the Buchanan browband and the Dahlia headpiece being two favourites. The fine detailing and delicate designs of all the pieces are just a joy. I adore the petals, the vines and that ethereal, laid-back style whilst the hair adornments are effortlessly glamorous and beautifully understated. There's also definite vintage feel and heirloom quality to the pieces too and this makes my heart sing.
"For the past couple of years, natural elements and a relaxed bohemian style has been at the heart of the collection," explains Julie. "For 2015, we're looking to more structured antique jewels for inspiration including the breathtaking Van Cleef & Arpel who were always ahead of their time, both in technique and design."
As well as looking to the great jewelers of the past, Jules Bridal Jewellery is also heavily influenced by the brides they meet and thanks to the wonders of the web, the team have designed bespoke pieces for international brides via email, Skype and Facebook, sending designs and work-in-progress images around the world.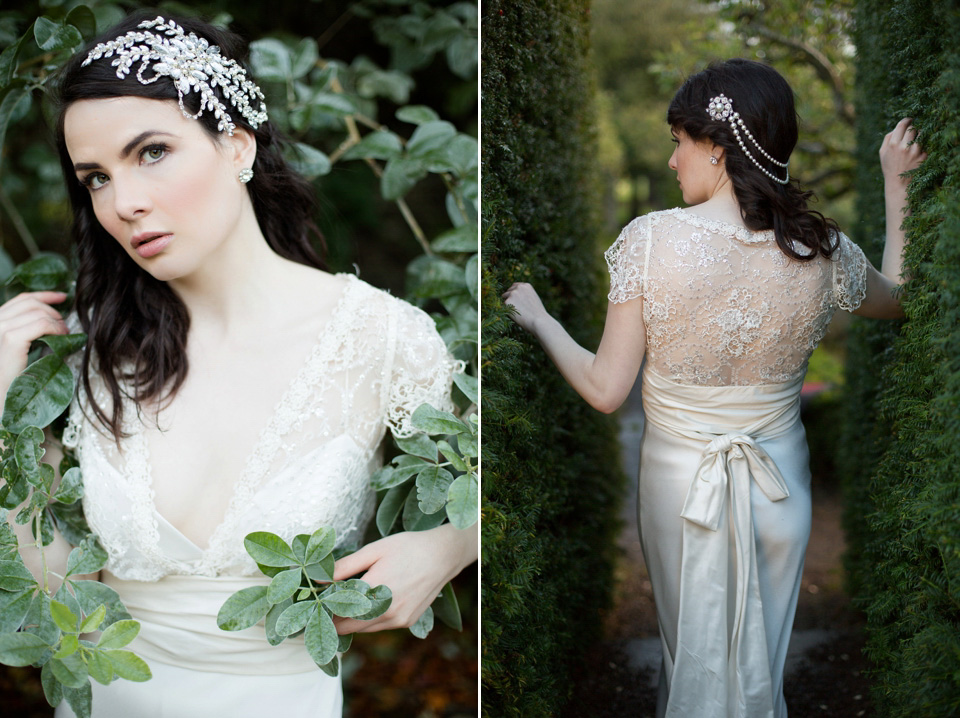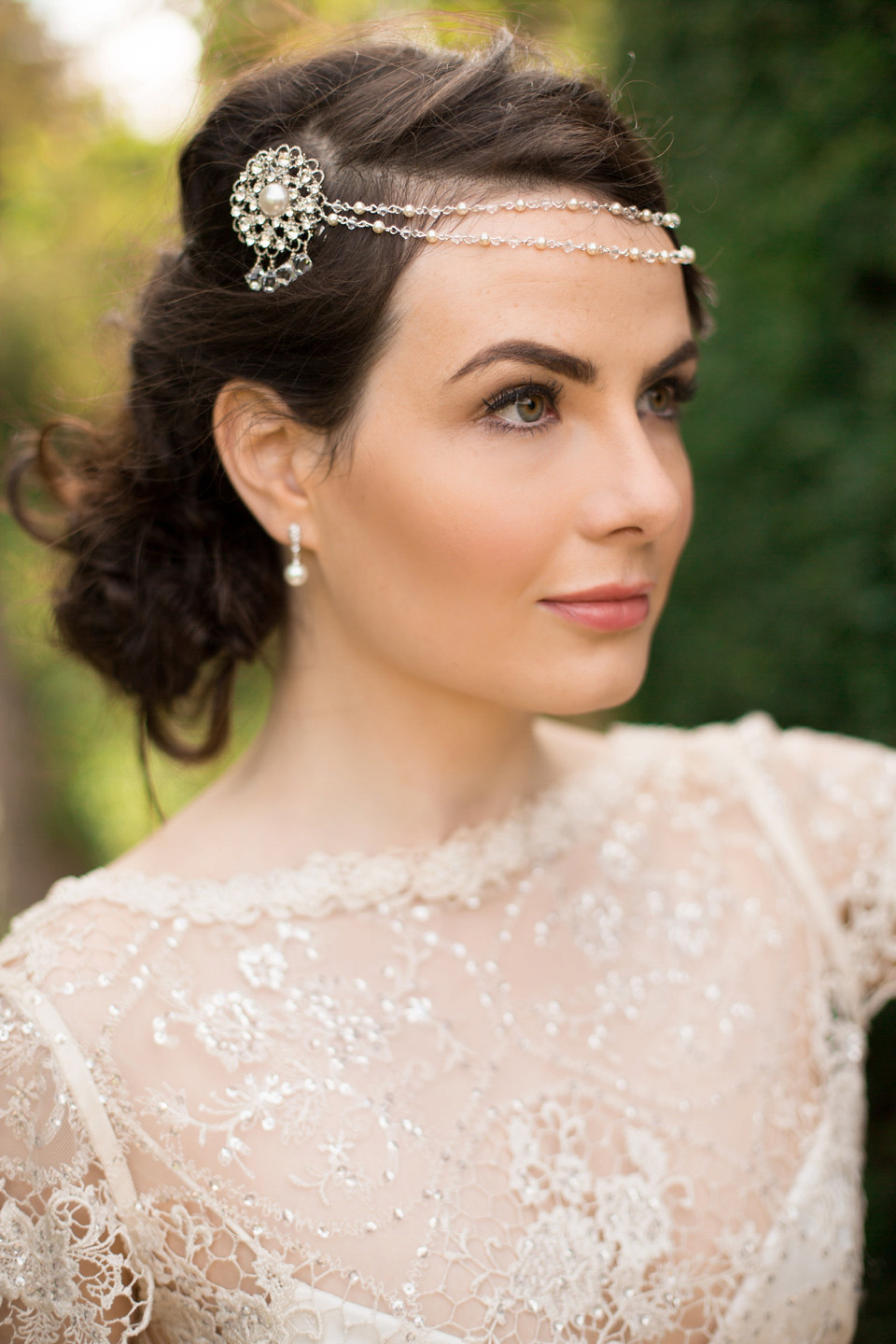 Yet another thing to love about Jules Bridal Jewellery is that these pieces aren't designed to be worn once and then put away. Oh no, they're here to bring happiness for many years to come.
"We try to make our pieces as versatile as possible," says Julie. "Our pearl hair drapes for instance come with detachable elements so the hair clips and be worn separately after the big day and the pearls themselves can be re-worked into a bracelet or necklace to treasure for always."
Perhaps, when you're so inspired by jewellery of the past, it's only natural that you want your work to live on for as long as possible and, when it's as gorgeous as this, it absolutely will.
Jules Bridal Jewellery offers free worldwide shipping via their online store where you'll find wedding hair adornments and bridal jewellery ranging from £24 to £290. Bespoke pieces starts from £90 and if you'd like any more information on this process, do get in touch with the team.
Jules Bridal Jewellery can be found online as well as on Facebook, Google+, Instagram, Pinterest and Twitter. They also have a deliciously tempting Etsy store that I recommend you take a look at…
Love Tamryn x
This is a sponsored post