I hope you're feeling happy today and that you're full of the joys of early summer. Are there blue skies outside of your window? Have you got lovely plans for the weekend? Fingers crossed that we all have a wonderful couple of days in the sunshine.
Images by Field Photography (except where stated) for Elizabeth Malcolm
If there are a few clouds overhead or if you're not able to get outside and relax then I've got a little treat for you in the form of truly beautiful handmade wedding gowns.
So, without further ado, let me introduce you to Elizabeth Malcolm and her new A Midsummer's Dream Collection…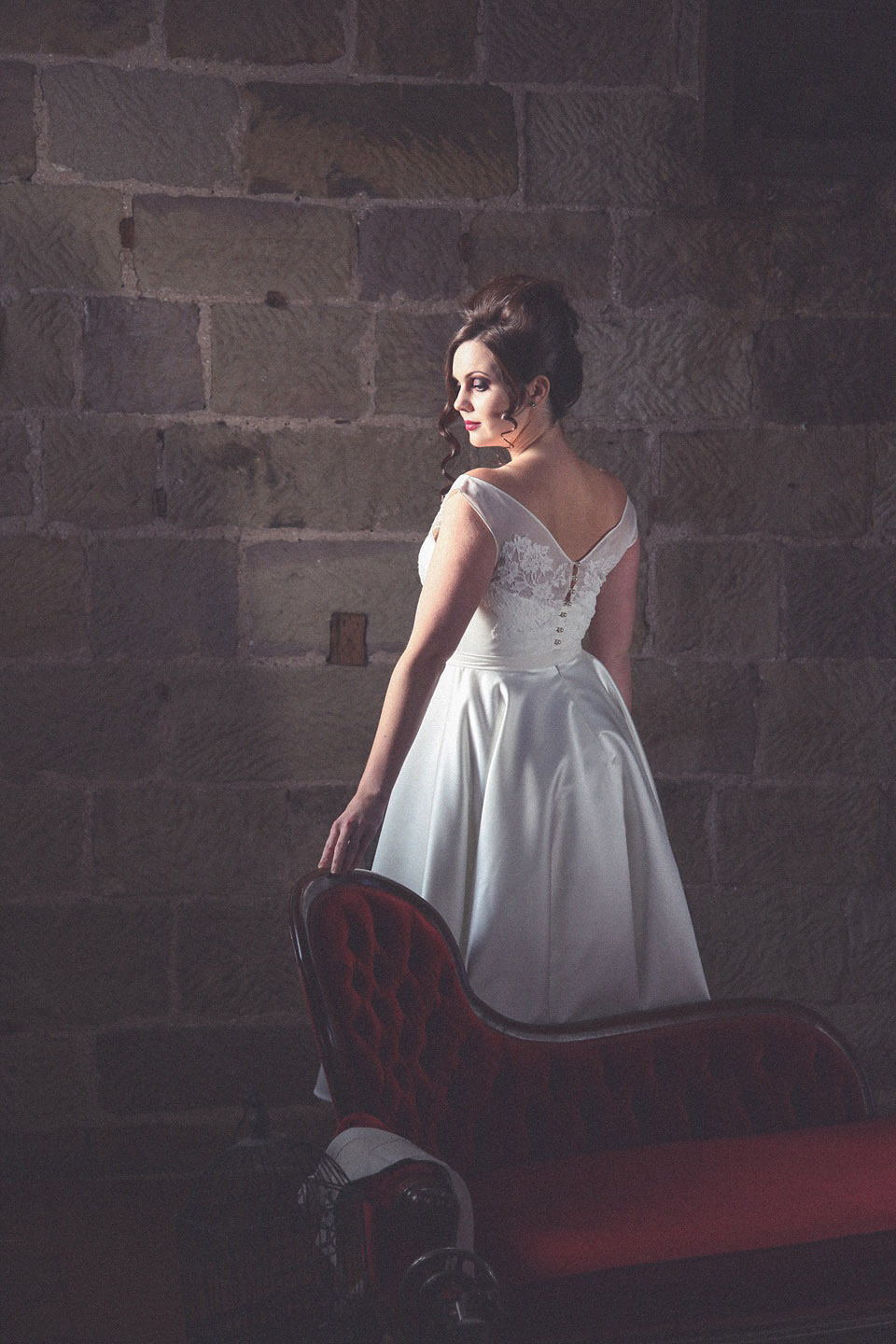 From her boutique in the gorgeous Derbyshire market town of Belper, just on the doorstep of The Peak District, Elizabeth Malcolm (Lizzie to her friends) designs and hand makes wedding dresses with the most delightfully feminine lines. Each finished gown is the result of an incredibly personal process that gives you a wedding dress that's yours and yours alone.
"We offer a variety of different collection dresses that can be bought 'off the peg' or we can tweak those dresses to make them perfect for each bride," says Lizzie. "Sometimes it only takes a small change of the neckline or perhaps adding sleeves might make all the difference."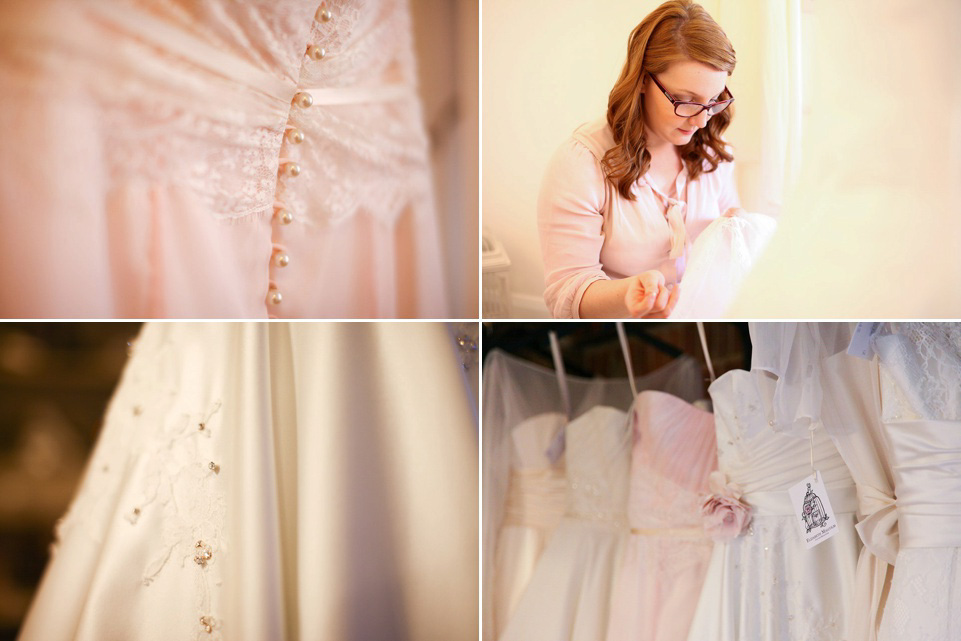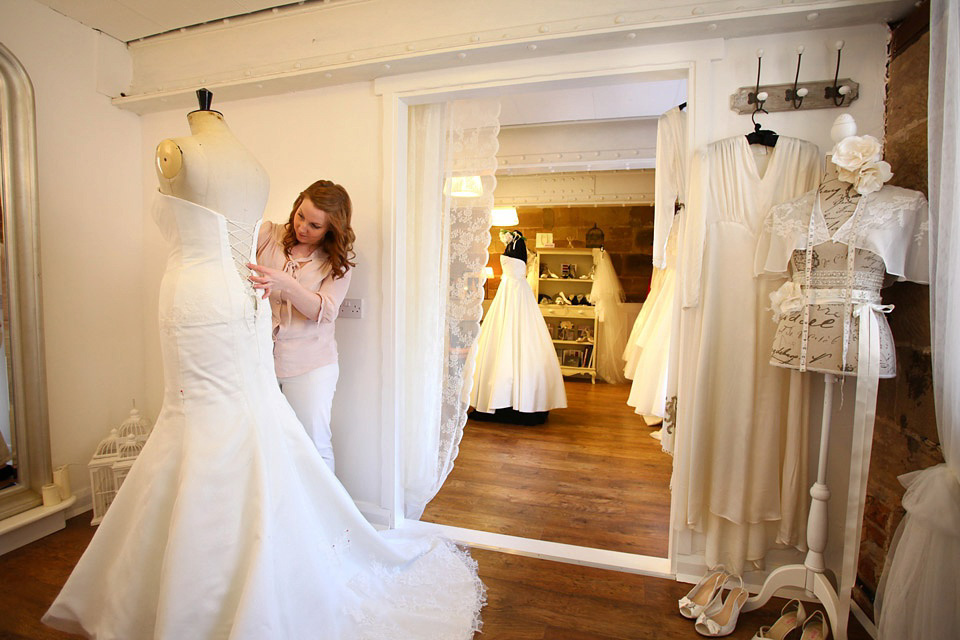 "Also, for those girls that want that extra special touch, luxurious one-off couture creations can be created, literally from scratch. We discuss everything about the gown from fabrics to bead placements, the colour and the silhouette they want to create, even down to the style of buttons!"
Wedding gowns bearing the Elizabeth Malcolm label are all handmade personally by Lizzie and as she doesn't make gowns for anyone else, you can only get an Elizabeth Malcolm gown from her boutique, which also sells bridal accessories, shoes and jewellery. The boutique is a dream come true for Lizzie who has been in love with bridalwear ever since she was a little girl.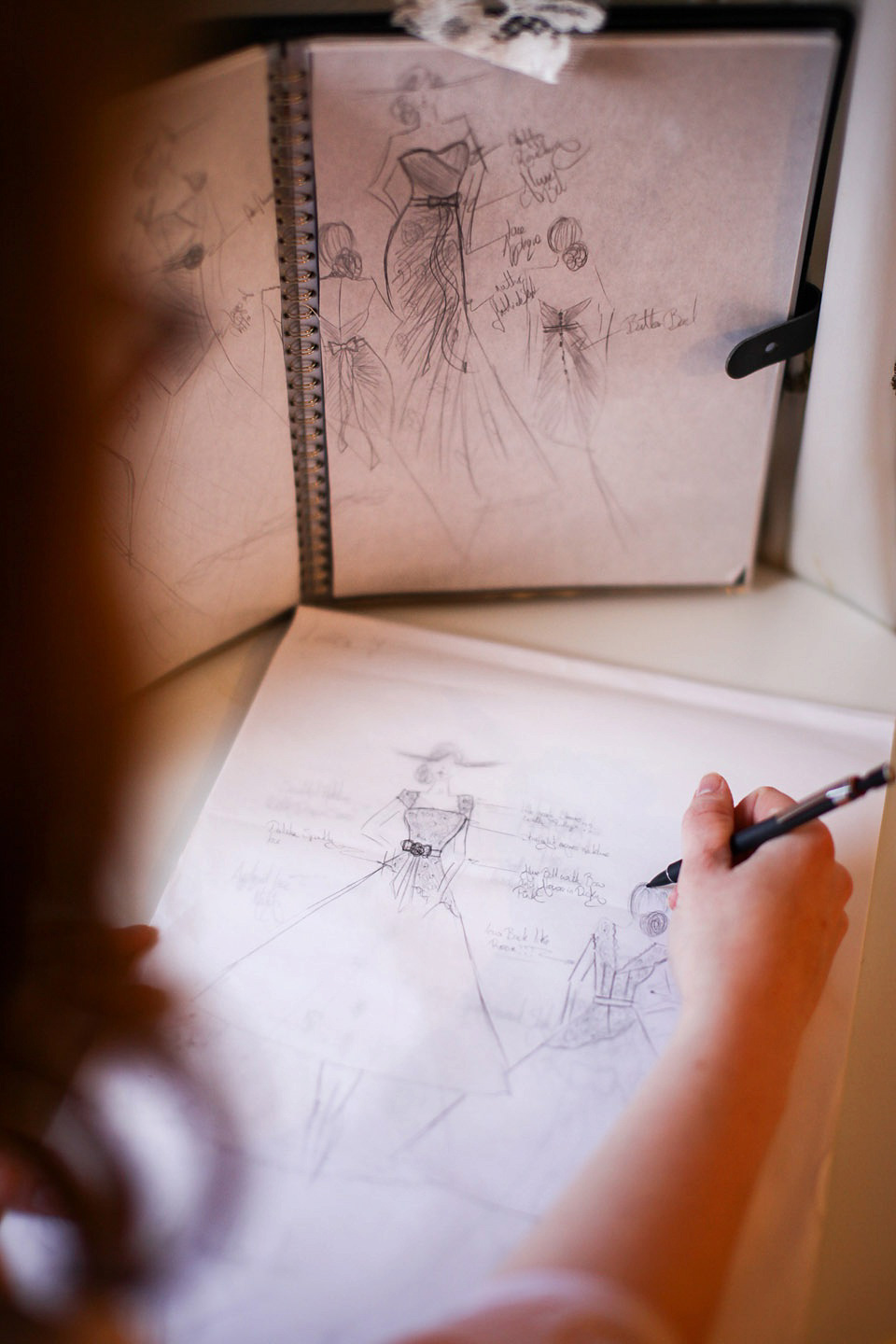 "As a child I was given second hand wedding dresses to play with and twirl in. From there, I did a BA (Hons.) degree in Fashion Studies coupled with years of work placements in bridalwear shops and with manufacturers including a very special placement with Phillipa Lepley."
"But I was looking for the perfect premises even before I left university. I would gaze into shop windows, trying to imagine how I would lay out my shop and I knew that I wanted something very special. By chance, I happened upon Derwentside Shopping Mill, an old corn mill steeped in history. It needed a bit of TLC so we lovingly restored all the original features and now, every time I walk into the boutique, I'm overcome with pride – this is my shop and I get to welcome girls into my little world of bridalwear in such a gorgeous setting."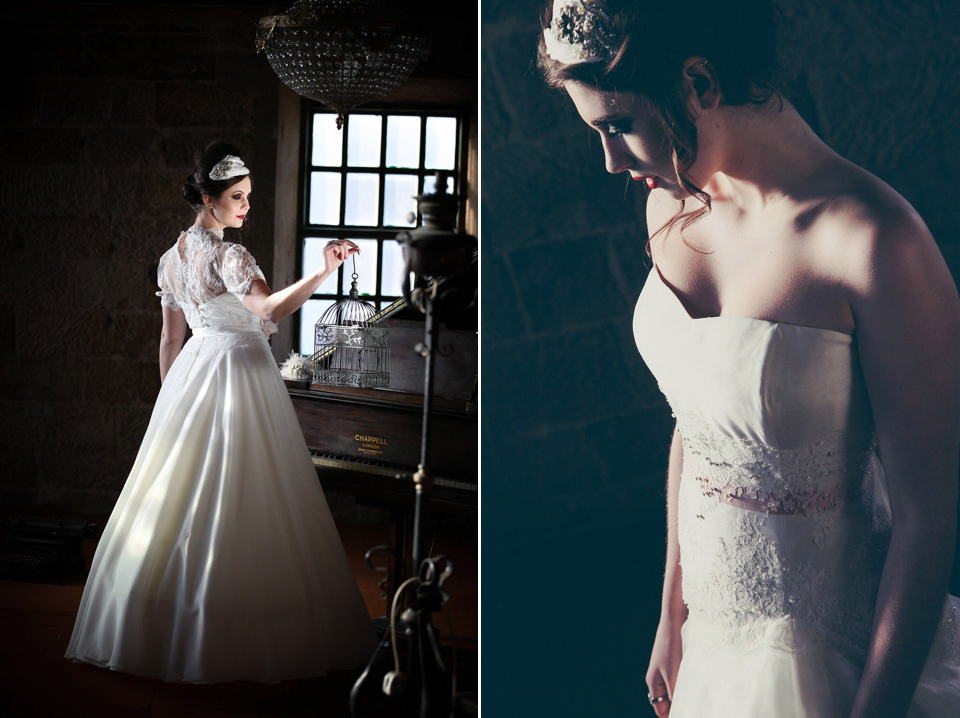 So, when you visit the Elizabeth Malcolm boutique, what should you expect? Well, aside from the fantastic location, you can be absolutely sure you're going to be wonderfully looked after and you'll have a huge choice from Lizzie's quintessentially British designs. She truly understands cut and structure and cleverly uses boning to give you a gorgeous silhouette. Every single stitch is important to Lizzie, even the ones that aren't visible once the dress is put together and it's this attention to detail that takes a gown from "oh, that's nice" to "wow, that's stunning."
"I leave no stone unturned and my brides are not only wearing something unique and individual but having an Elizabeth Malcolm gown crafted especially for them can be one of the most memorable and enjoyable wedding experience."
Real wedding with a bride wearing Elizabeth Malcolm
Photography by Stuart Craig
Wedding gowns from the Elizabeth Malcolm collections range from £750 to £2000 with the majority of dresses falling within the £1100-£1600 bracket. You'll always receive fixed price before you order and there are no alteration feed as all Elizabeth Malcolm wedding gowns are made to order. Prices for full couture gowns are discussed at your design consultation.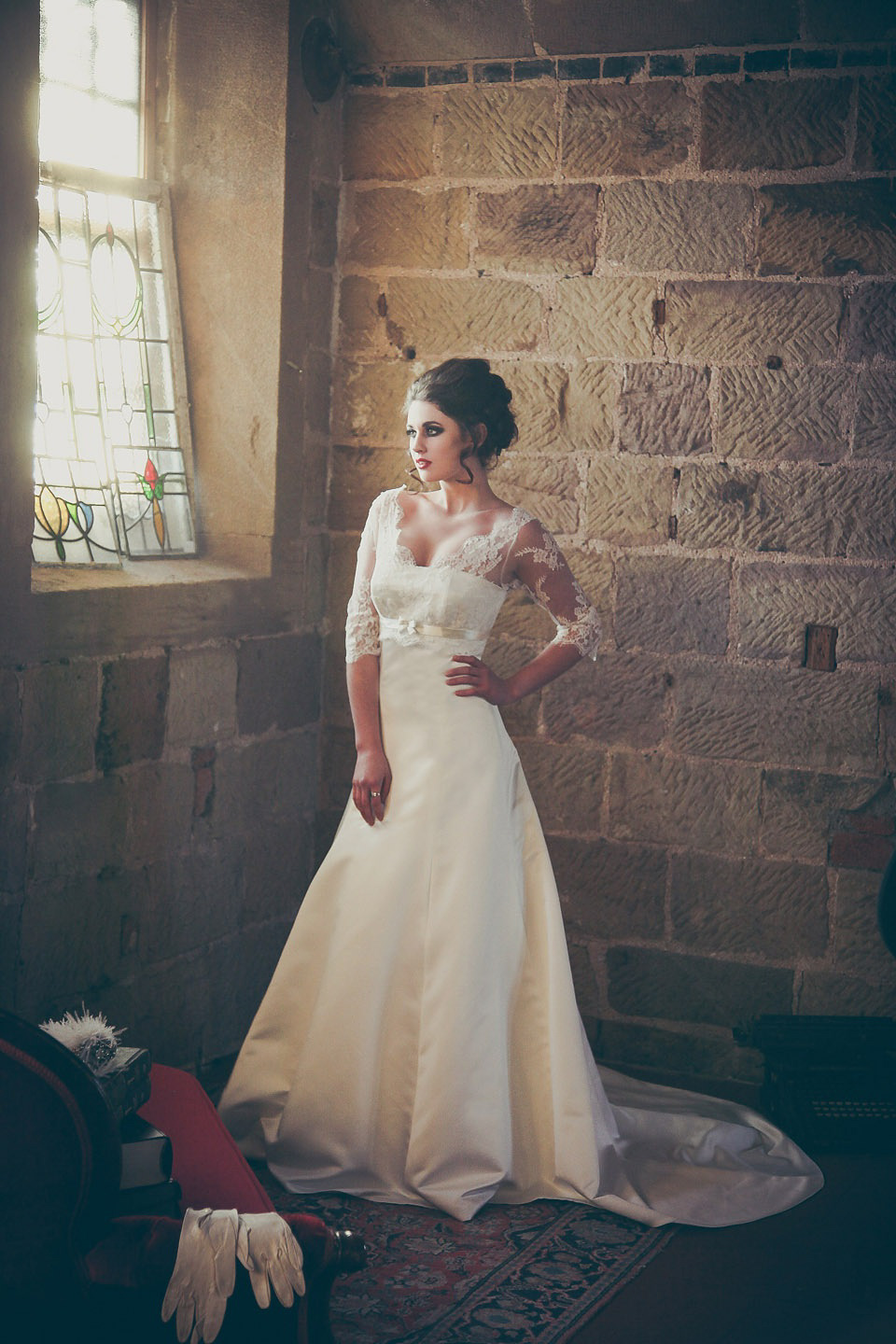 To find out more about Elizabeth Malcolm, to view the collections, peek inside the boutique or to make an appointment, simply visit the website. You can contact Lizzie via [email protected] or 01773 417707 or find her on Facebook, Twitter, Pinterest, Google+ and Instagram.
Love Tamryn x
This is a sponsored post