If you're a regular reader of Love My Dress then you might well have read about my magpie tendencies before – I do so love a fabulous accessory. I probably need to ruthlessly cull my ever-expanding collection of prettiness but I just can't bring myself to do it.
I've even begun a self-imposed ban on buying so it's not hard to imagine how tough it's been to write this feature that's all about a rather brilliant online wedding accessories boutique.
However, I don't think I'm going to be the only one saying yes to Aye Do…
Aye Do Wedding Accessories is home to over 4000 products from over 40 UK based bridal accessory suppliers and Joan, who founded the company back in 2003, personally manages the business. "Aye Do really started when I was a little girl, selling gloves and scarves I'd knitted during school holidays!" says Joan. "I went on to graduate in Textile Design from the world renowned Scottish Textile College Galashiels and after ten years in the fashion industry, I decided to combine my love of fashion with dreams of designing jewellery and accessories and so, in April 2003, Aye Do was born."
Joan's dream then is the same one she has now and that is to offer every bride the opportunity to buy designer bridal accessories at an affordable price. Aye Do is an online boutique showcasing everything a bride could want from tiaras, headbands and hair accessories to jewellery, veils, handbags and umbrellas. You'll also find brilliant ideas for gifts for your bridal party and the team at Aye Do are there to give you all the help and advice you might need. "Quite simply, I have the best job in the world," says Joan. "Every day, I have the pleasure and privilege of helping lovely brides find their dream accessories. Each day is different and each client is unique – wedding day styles, themes and budget might change but the opportunity to really made a difference always remains the same."
Wedding accessories from Aye Do really are something special – many are handmade to order in the UK and the range available grows on an almost daily basis as pieces from the new season's collections are added to the Aye Do online store. As you can imagine, Joan spends a lot of time sourcing and choosing pieces to offer to brides: "Having worked in the fashion industry, I know how important it is to keep watching for changes in trends that each season brings. It's also essential to Aye Do that the accessories we offer provide great value for money and cover a range of budgets. I've carefully chosen our partners to ensure that the designs we stock appeal to all brides whether they're planning a vintage, modern, eclectic or shabby chic themed day."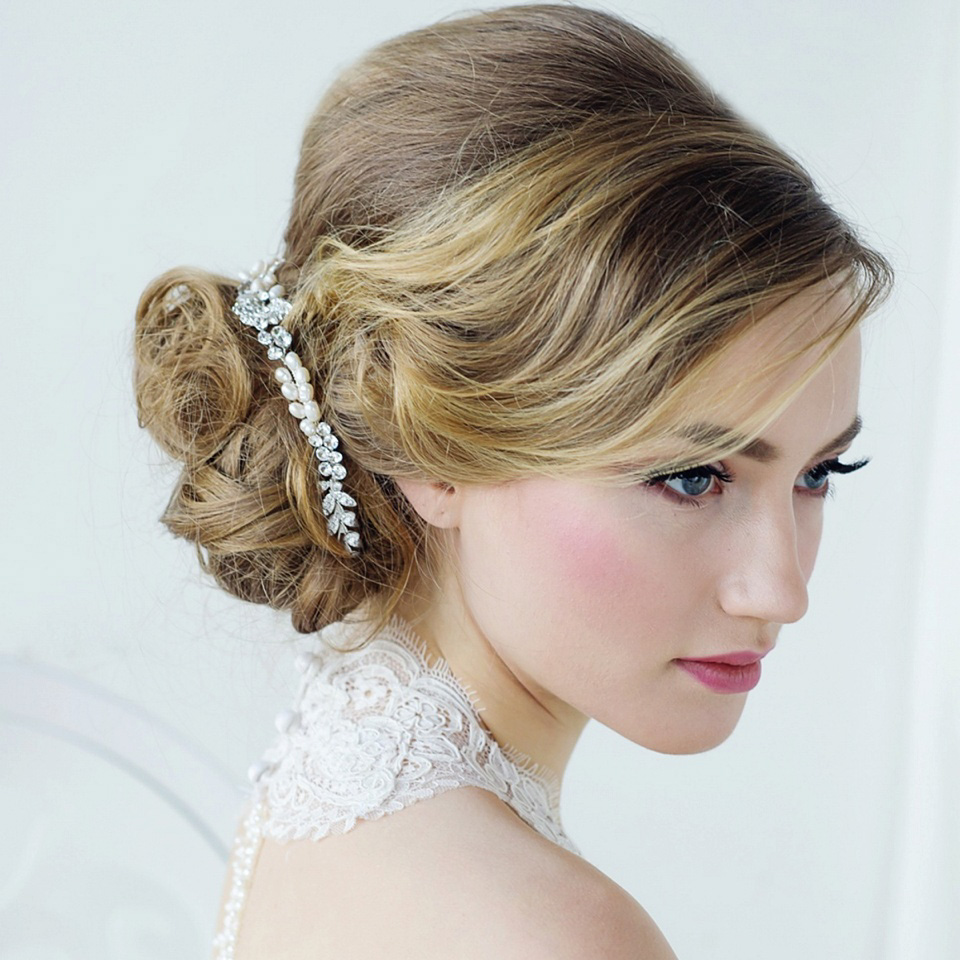 To me, what's abundantly clear is the amount of care and attention that's lavished on Aye Do's customers by Joan and the team. From answering questions or providing advice before a purchase to featuring wedding photos, tips and hint on the Aye Do blog and providing heaps of inspiration on Pinterest, it's clear that although Aye Do focus on accessories, they love everything about weddings. Wedding accessories from Aye Do start from under £10 and rise to £300. Items purchased from the online boutique can be shipped anywhere in the world and the team are always on hand if you need any help.
For more information on the wedding accessories and gifts available or to browse the store, simply visit the Aye Do website. You can also get in touch via Facebook, Twitter and Google+ (and don't forget to take a look at those Pinterest boards too!) Love Tamryn x   This is a sponsored post