Wherever you are in your wedding planning journey, I have no doubt that the moment you were proposed to (or the moment you proposed to someone yourself!) still feels as if it were yesterday.
Did you have an inkling that a proposal was in the offing? Was it part of a grand gesture or was it a deliciously private occasion?
Images Copyright (c) 2015, Goldsmiths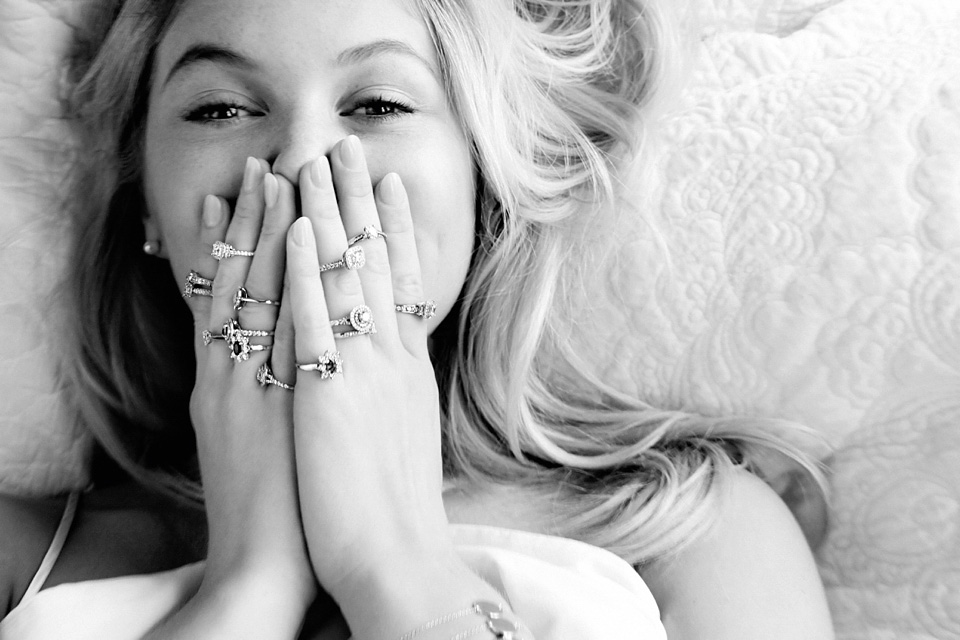 Here at Love My Dress, we simply adore these tales of romance so today, with our good friends, the proposal and engagement experts at Goldsmiths, we're taking an indulgent look at the moment when your wedding story starts…
"Will you marry me?" – possibly the most wonderful four words you can ever hear and they're simply loaded with meaning. It's a huge, life-changing and unforgettable moment and there's one piece of jewellery that's intrinsically linked to this rush of emotion forever…
It was a very grey and rainy late afternoon on Christmas Eve in Whitby –  my then partner and I had decided to go out for a festive tipple ahead of an evening spent with family.  He pulled the car up to the side of the road – I distinctly recall the sound of the windscreen wipers working rubbing away against the glass making no difference at all to the torrential downpour that was landing on our car. I remember feeling momentarily confused – why had he stopped?  He reached into his pocket and extracted a little shell with a clasp attached and handed it to me. I still hadn't twigged, but opened it gently to reveal a pretty ring inside.  It took a few seconds before the penny dropped and I turned to him and said, 'are you asking me to marry you?'.  'I am', came his reply. From that day on, my life and career changed forever! (Annabel Beeforth, Founder, Love My Dress®)
Ever since they opened their first showroom in Newcastle in 1778, Goldsmiths have been involved with proposals aplenty and now their engagement ring collection is something very special indeed. But it's not just the rings themselves that are on offer at Goldsmiths because their expert staff can guide and assist you with every aspect of selecting the perfect ring. So, whether you visit one of their fabulous showrooms together or if one person is planning a very special surprise, Goldsmiths can help.
Firstly, let's talk about ring sizing, one area of ring buying that's a perennial problem for surprise proposals. Of course, Goldsmiths offer professional ring finger measuring in all their stores but if that's not a possibility then there are plenty of other ways they can help. Simply download your ring sizer from the Goldsmiths website and get measuring! The team advises measuring in the evening when your fingers are largest to ensure the best fit possible.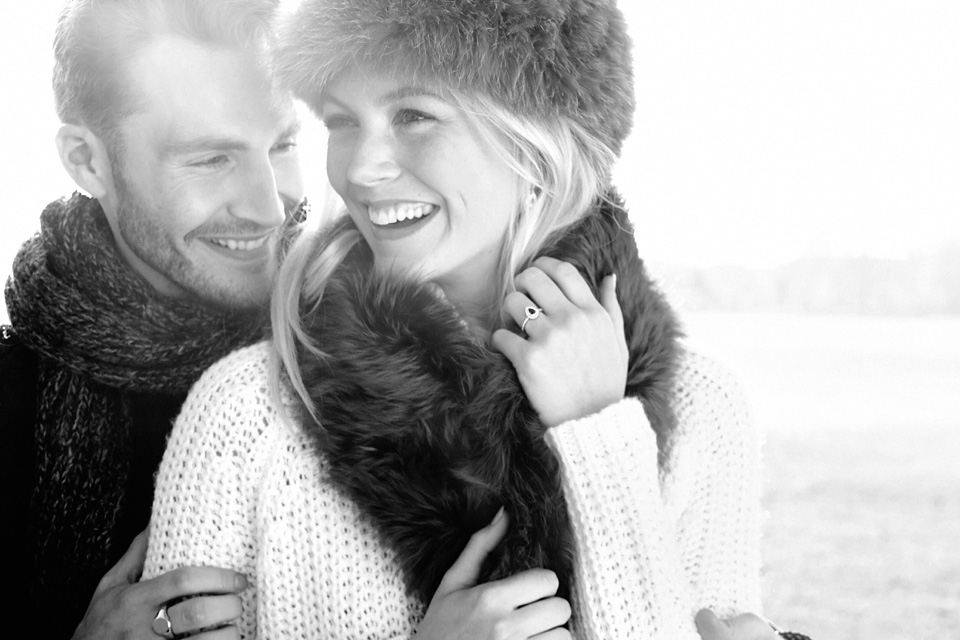 Another option is to secretly obtain or 'borrow' a ring that's already worn and take it to your local Goldsmiths showroom where they can size match it for you. All Goldsmiths showrooms stock women's rings in sizes J-P and men's rings in sizes P-V but they can order any size, including half sizes, for you to get the best fit possible.
Then comes the exciting bit – choosing the ring itself! If you go together to a Goldsmiths showroom, then you can expect to be treated whilst you choose so enjoy sipping your champagne! But if a surprise is in the offing then the team in-store can help you every step of the way so you can be sure the chosen engagement ring will be 'the one'.
Goldsmiths hand-make many of their wedding rings and engagement rings right here in the UK.  There are endless options in terms of stones, metals, engravings and shapes available along with a wide range of engagement rings, from vintage-inspired clusters to pretty coloured gemstones etc. This means that with Goldsmiths, you can create a truly personal ring and one that's perfect for you and your lifestyle.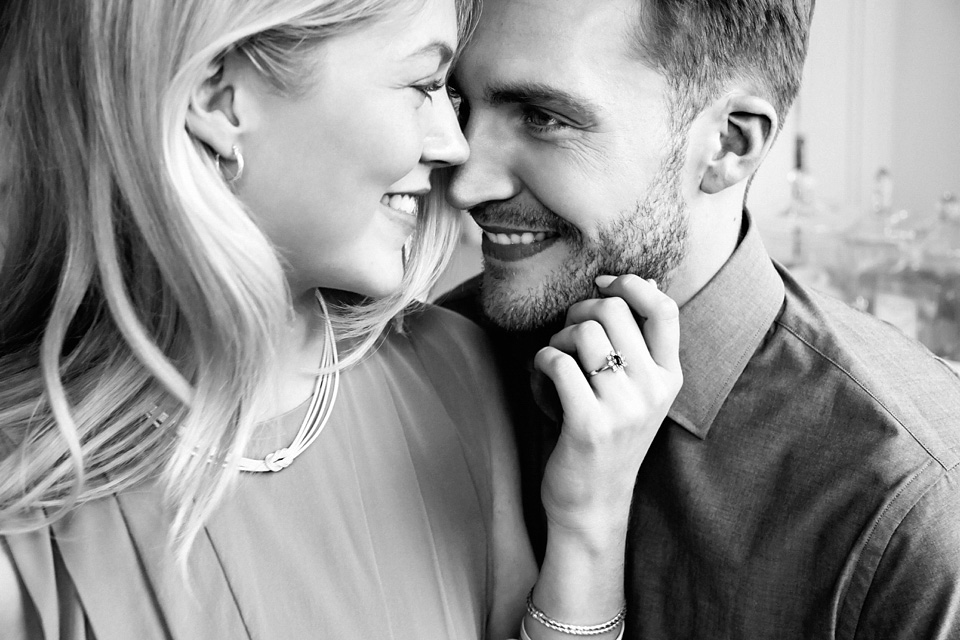 The wedding and engagement ring experts at Goldsmiths have been a part of some absolutely astounding surprise proposals over the years and here are a few of their favourite stories:The 'Candid Camera' Proposal – Whisked off to a special location, the proposer gets down on one knee to pop the question with a photographer cunningly hidden nearby to capture the moment.
The result? One newly engaged couple and an album full of never-to-be-repeated photos.
The 'Flyaway' Proposal – Think romantic, luxurious city break, decadent holiday or adrenaline-fuelled adventure, overseas proposals are always popular. To avoid any potential embarrassing searches at customs on the way, the Goldsmiths team recommends contacting the airport before you fly – some even give code words to customers to help you through customs without having to reveal your secret!
The 'Shared Passion' Proposal – The team has heard tales of proposal during football matches, concerts and shows and all of these can be arranged with a little planning. If you've got a shared passion, could there be a better time or place to propose?
The 'Grand Gesture' Proposal – Hot air balloon or helicopter rides, private tables in famous restaurants, elaborate treasure trails or candlelit picnics, it's hard to resist a proposal at the best of times but one that's been so carefully and thoughtfully planned is always going to be brilliant!
The 'Just Us' Proposal – These are the tales that make the romantics at Goldsmiths swoon. Just two people together, wherever that might be, with one of them about to ask a question that will change their lives forever without any fuss or fanfare. What more do you need?
We would absolutely love to hear your proposal story – tell us all below and make us smile.
Goldsmiths experts are available in all of their showrooms to help you with the selection and purchase of your engagement rings and wedding rings as well as jewellery and watches. They offer interest free credit up to four years and, if you order online, there's free home delivery too.
If you'd like to start your wedding story with Goldsmiths, you can find your nearest store via their website to request an appointment. For more information on all that Goldsmiths has to offer, do take a look at their website of find the team on Facebook, Twitter, Pinterest and Instagram.
Love Tamryn x
This is a sponsored post