Oh be still my history-loving heart! Today's feature is a real treat in so many ways. Firstly, I'm able to share with you the work of an incredibly talented designer and secondly, we're all able to revel in these spectacular historically inspired gowns together.
All designs by Joanna Penneycard
I have to admit that when I first saw the images that accompany this piece, I did just sit gazing at my screen for some time.
Happily, I've been able to drag my eyes away so that I can introduce you to the stunning bridal designs from Joanna Penneycard London…
Joanna has arrived in the world of bridal fashion via a degree in performance costume design, time in London and Mumbai working on costumes for a number of Bollywood films and her sister's wedding:
"Mumbai was a fantastic place to start my career. I was exposed to new techniques, fabrics and pattern cutting methods that I never would have discovered if I'd remained in the UK. Alongside my film work, I started taking commissions from actresses for their red carpet events and was really able to explore my style. It was around this time my sister got engaged and she asked me to design her wedding dress and designing and making this was a real eye opener."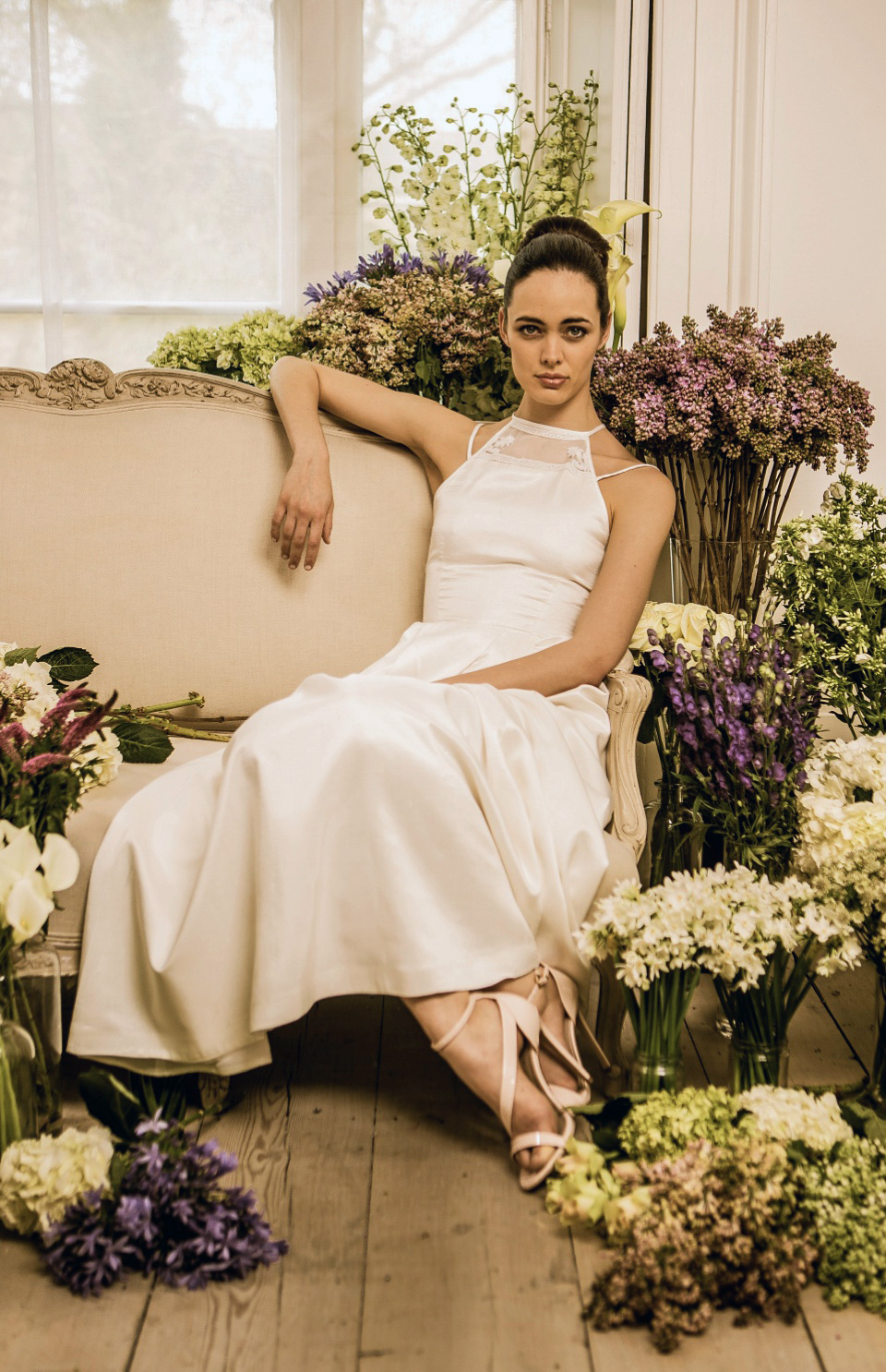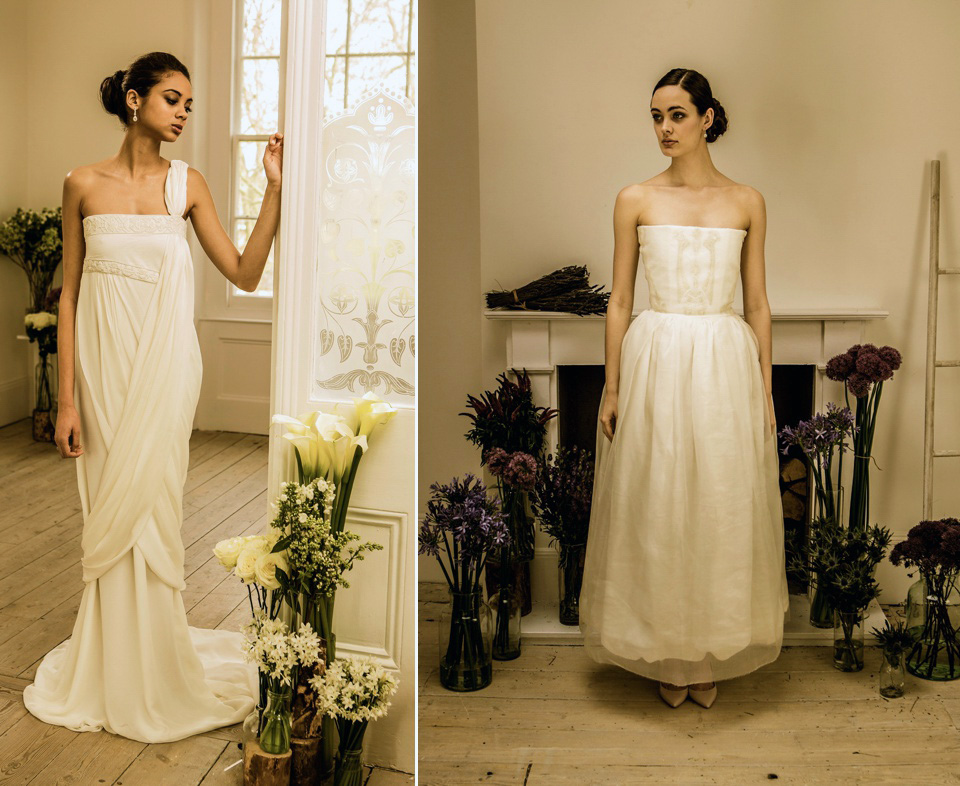 Joanna is passionate about designing wedding gowns and being able to combine her love of traditional silhouettes, lavish fabrics and embroidery in a modern way is now the hallmark of Joanna Penneycard designs. Streamlined gowns with old world elegance and structured, subtle embellishments are her signature style.
"My love of earlier twentieth century shapes is prominent in my designs but I make sure that they have a contemporary edge. A bride shouldn't look like she's wearing a costume, the dress must look natural and relevant."
And bridalwear from Joanna Penneycard couldn't be more relevant. With styling cues that range from low draped backs and sheer sleeves to plunging necklines and dropped waists, these are gowns for modern brides who want to take the best vintage elements into modern dresses. Another touch of old world artistry is brought to the gowns in for the form of the most exquisite embroidery.
"Hand embroidery means that there's a real individuality to each gown," explains Joanna. "I design each piece of embroidery myself with the bride and no design is ever the same as another. Embroidery adds the opulence and luxury that a wedding dress needs without it being ostentatious or over the top in any way."
Every gown from Joanna Penneycard is truly bespoke – the collections are samples that form a basis to work on. Joanna works closely with each bride to create the perfect silhouette and select the fabrics and embroidery that will make the finished wedding dress a unique piece.
"This will be one of, if not the most, important and personal dresses one will ever buy and I want the bride to feel like she has been completely involved in its creation. The design, the embroidery, the combinations of fabric weaves that I work with make one of my dresses completely different to anything else that's available in the UK."
Bespoke, couture wedding gowns that are unlike anything else – I'm sure that Joanna Penneycard is creating history as well as being inspired by it.
Wedding dresses from Joanna Penneycard vary in price depending on the fabrics and embroidery chosen. As a guideline, plain silk dresses start from £1500 and can reach £4500 for gowns with more fabric or heavily embroidered pieces. All Joanna Penneycard designs can be adapted to make bridesmaids' dresses or evening gowns.
For more information, do take a look at Joanna's website– www.joannapenneycard.com. Here you'll find out more about the collections and the label itself. If you'd like to get in touch, you'll find Joanna's contact details on the website or you can connect via Twitter.
Love Tamryn x
This is a sponsored post