There are many submissions we receive that stop me in my tracks, but there are some that truly take my breath away. This particular set of images completely stole my heart the moment they arrived in my inbox. Sent in by photographers Dana and George of Land of White Deer Photography, they picture newlyweds Teo and Dragos – in an intimate shoot that was actually taken after their wedding day.
The texture, colour and composition of these images is to me, most sublime.  I hope you enjoy looking through these special after-the-wedding-day photographs as much as I have…
Photography by Land of White Deer Photography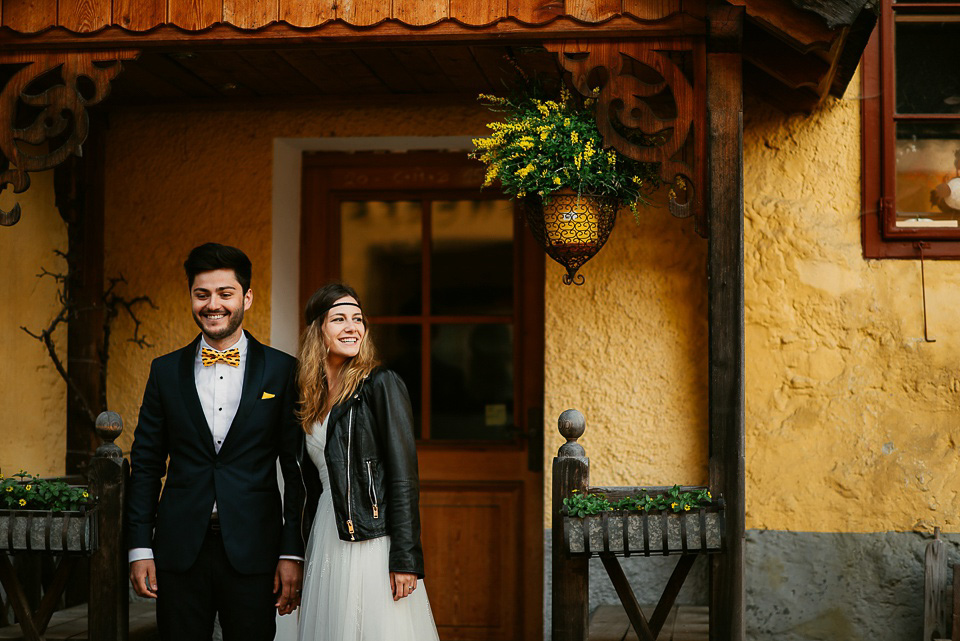 The Land of White Deer Photography photography duo explained how these exquisite images came to be. I absolutely love that this couple were given a second opportunity to catch these wonderful portrait shots.
"Bride Teo and her groom Dragos had a rainy wedding day. It literally rained all day long, so we couldn't create a proper portrait session on the day. Instead, we chose an amazing location for an 'after the wedding' session – Hallstatt in Austria."
"We went there at the end of May  this year, and the weather was pretty tricky, but we were in for some luck. Hallstatt is a spectacular location – it has wonderful landscapes and the village is so beautiful, serene and peaceful. "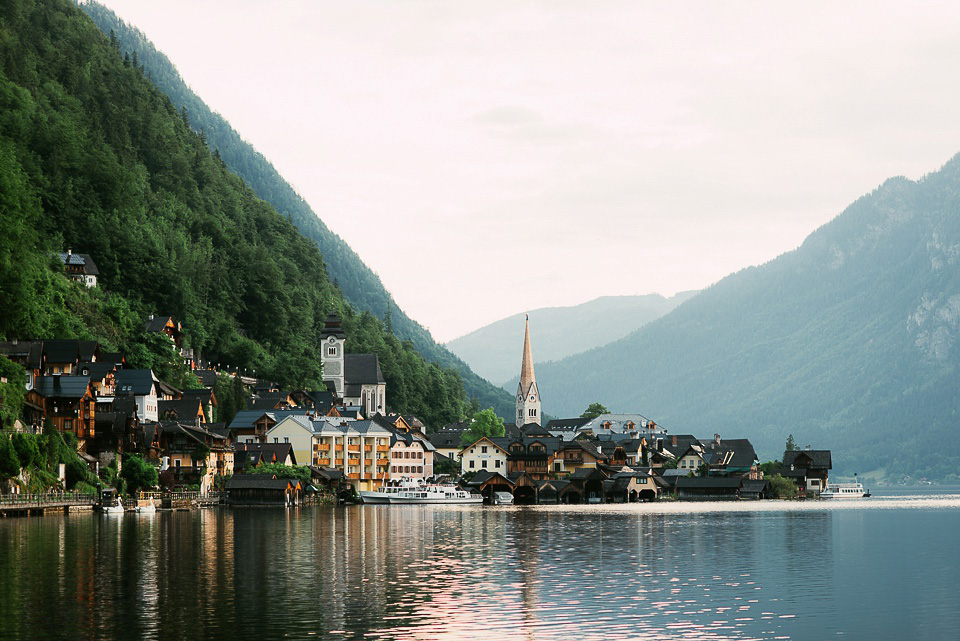 "We got up at 5am to catch the gorgeous sunrise light, took a walk through the village and the went into the forest, following the path of the local river. Everything we visited was awe-inspiring, and one day, we plan to return to this very special place."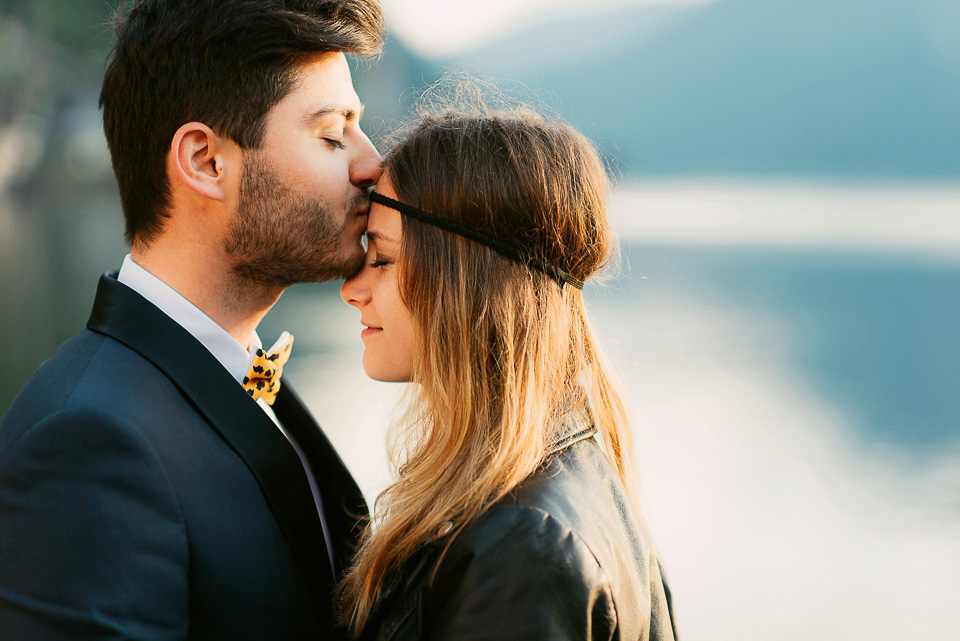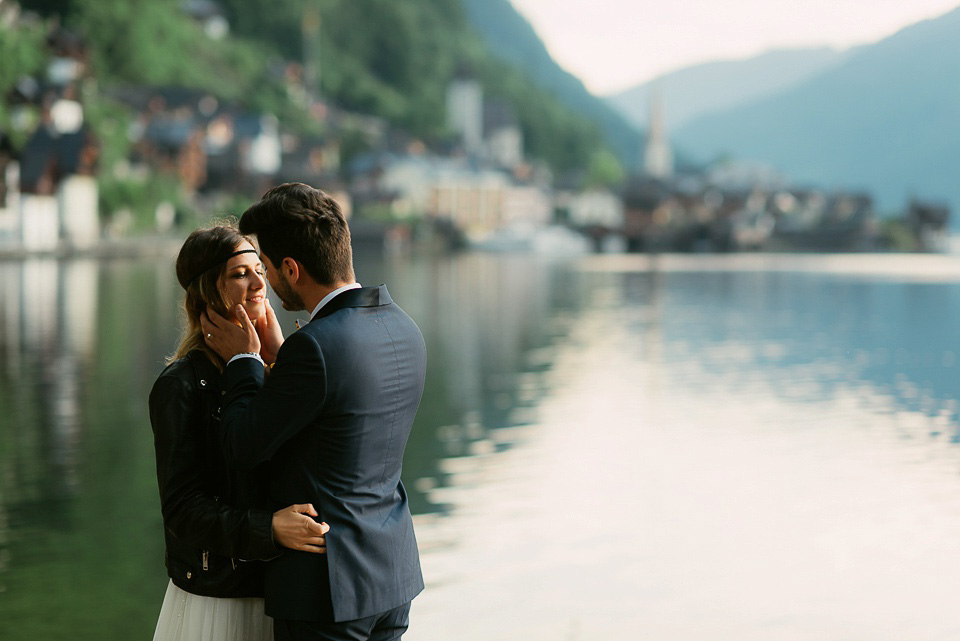 Teo's pretty tulle dress was from the Nirvana White One Collection.  I also love the story of 'how they met' – an authentic teenage sweethearts story if ever there was one.
"We met when we were 15 years old, in a mountain resort in Romania where we stayed in the same cabin with our families. We talked a lot and we had a lot of fun on the ski slope for two days. One year after we started our long distance relationship. On our fifth anniversary he proposed and we have been engaged for 2 years. We love to travel and we decided to take a break from our lives for a couple of months after the wedding to travel the world, that's why we had a travel themed wedding."
This might possibly be the most beautiful and authentic 'day after the wedding' shoot I ever will see. Stunning photography from a clearly talented pair of images makers that I hope we get to see more from on Love My Dress very soon – thank you so much Dana and George of Land of White Deer Photography for sharing your work with us.
Have a beautiful evening all,
Annabel xx
Photography – Land of White Deer Photography
Brides Dress – Nirvana White One Collection
Grooms Suit – Luis Purple suit – made to order