Weddings come in all shapes, sizes and formats, and as the focus on tradition slowly slips away, couples are making way for much more personal and meaningful experiences, be that a lavish party thrown at home with a party in the family garden, or a peaceful and discreet celebration elopement style, with no guests at all. The saying 'anything goes' never rang more true. This afternoon's wedding is a great illustration of how easy it is to pull of a simple yet joy-filled celebration. The couple wanted to create a small and intimate celebration with just their closest family members present.
Didem, a Human Resources Advisor, married Project Manager Syed on 13th June this year at Chelsea Old town Hall and photographer Laila Riad of Rock Your Love was on hand to document the experience in images.
"Many of our family members were meeting for the first time at our wedding – we therefore wanted to do something intimate. After our wedding, we took our close family to Zumbura in Clapham for an authentic Indian meal."
Photography by Rock Your Love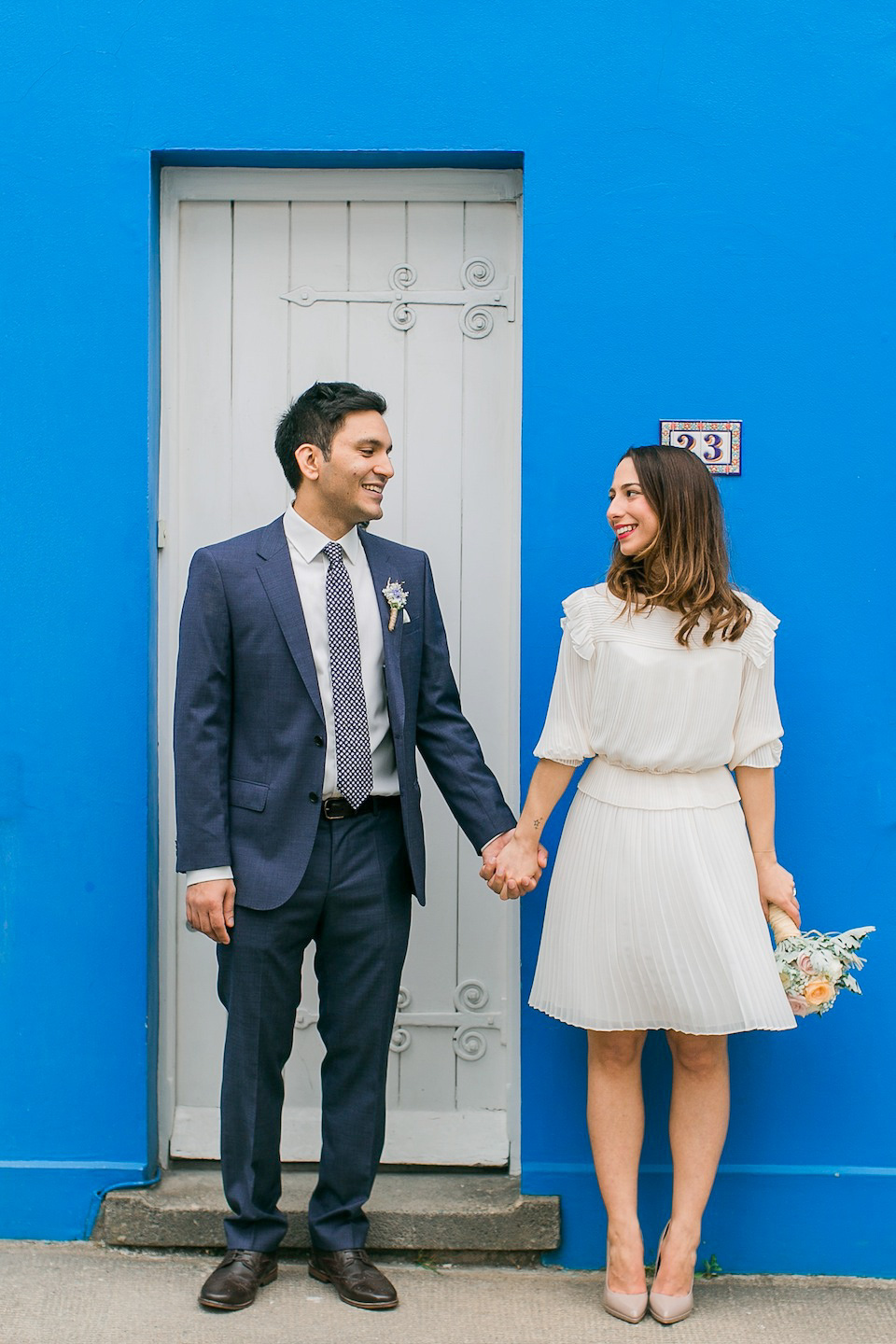 "My dress was by 'Alice by Temperley'. I wanted a classic, slightly vintage and smart dress. I searched and looked at hundreds of cream dresses but I fell in love with this dress as soon as I saw it. It was so elegant."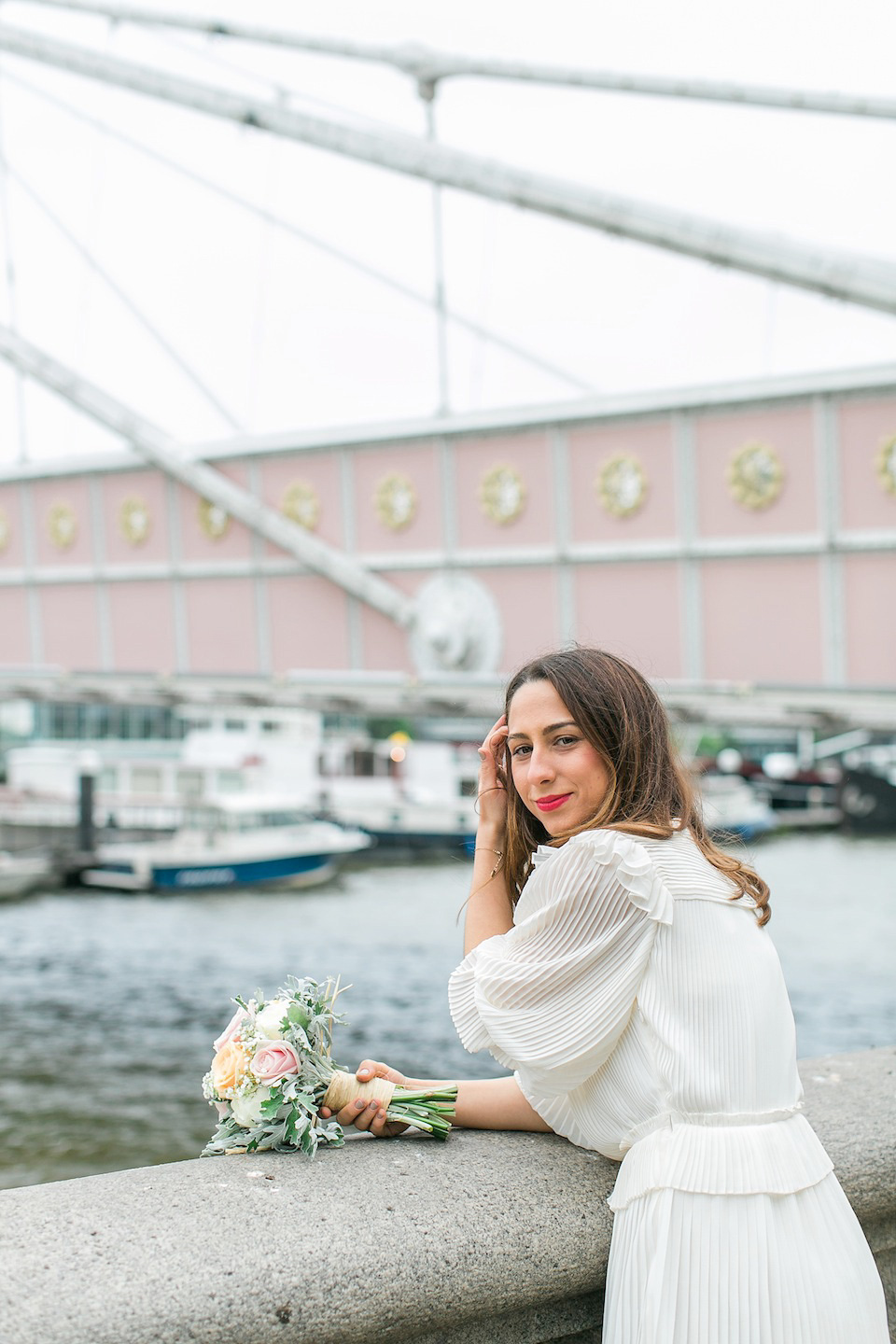 "We wanted somewhere simple but also an area that shows the character of London. It was an elegant venue, also intimate and cosy for our ceremony."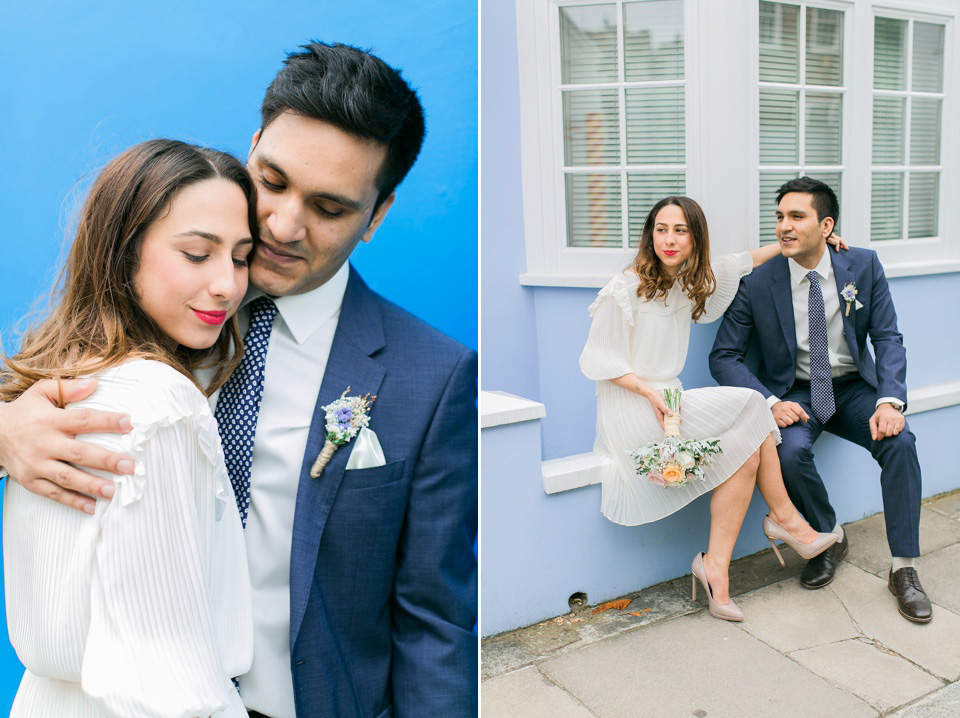 "We met in the University of Nottingham in 2009, our friends were dating, that's how we heard of each other but didn't really take it any further for a while. One day Syed made an excuse that he wanted coffee at 9 in the evening but he couldn't find anywhere open, he knew I was famous for my late night Turkish coffees, so messaged me via Facebook.
That's how it started! Our first date was a spontaneous lunch at Subway, and since then we have been together."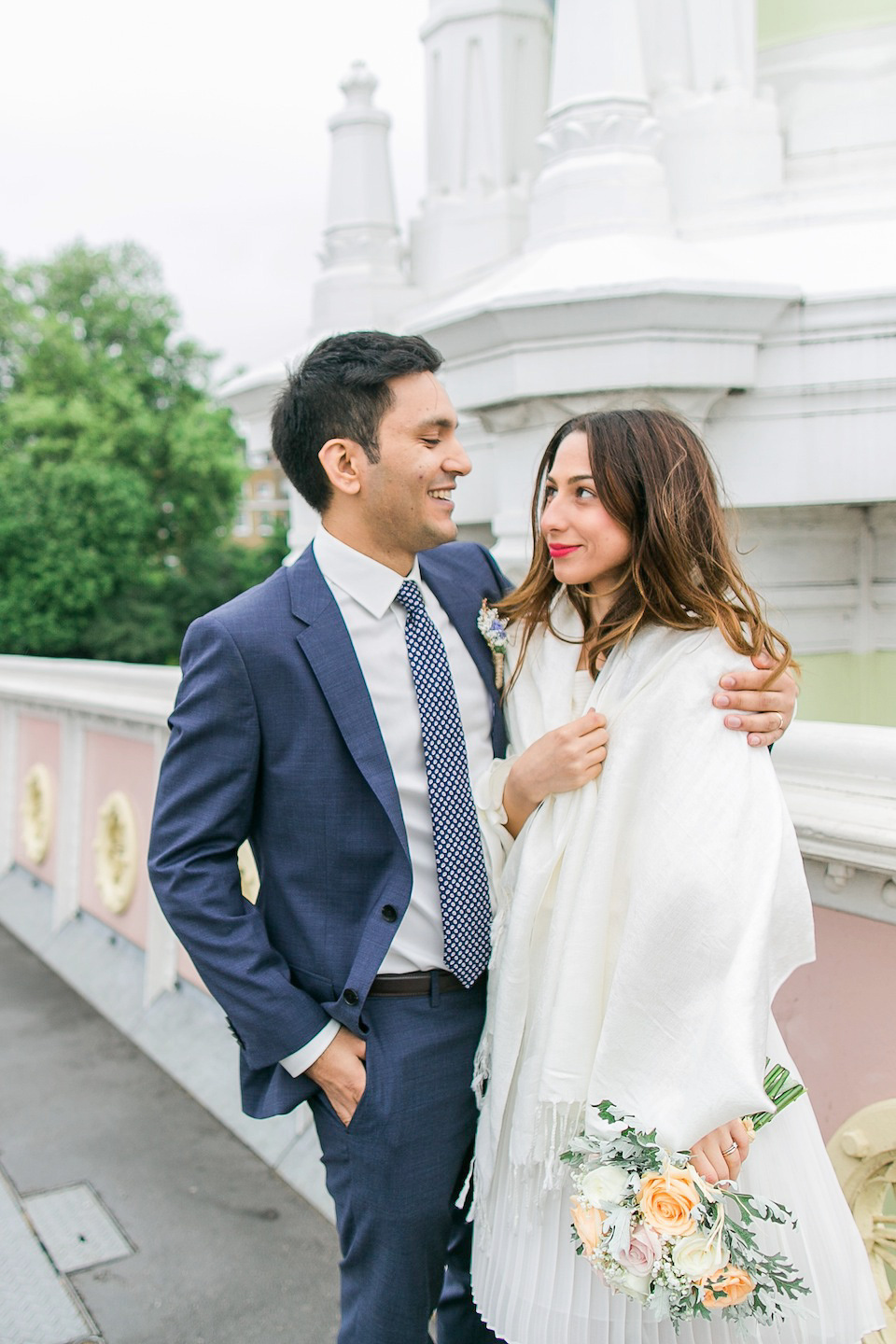 "After graduating in 2009, I went back to Turkey and Syed went back to Manchester. We were away from each other for about 10 months, and that was really hard. During this time, we were both looking for jobs but still managed to fly over and visit each other. Then, luckily I found a job in London in 2010, which made things a great deal easier."
"Syed also left the Northern life and joined me in London two years later. After doing house- share for a few years, we finally moved in together on 1st January 2014.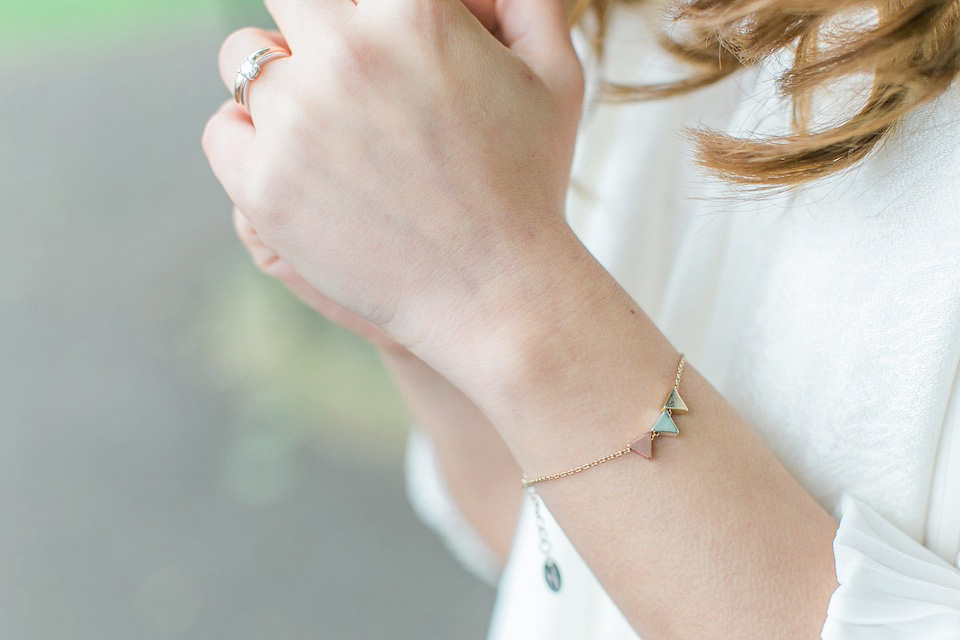 "We did the legal ceremony in London, did a religious ceremony in Manchester and will fly to Bodrum for a fun celebration (which is a very special place for us)."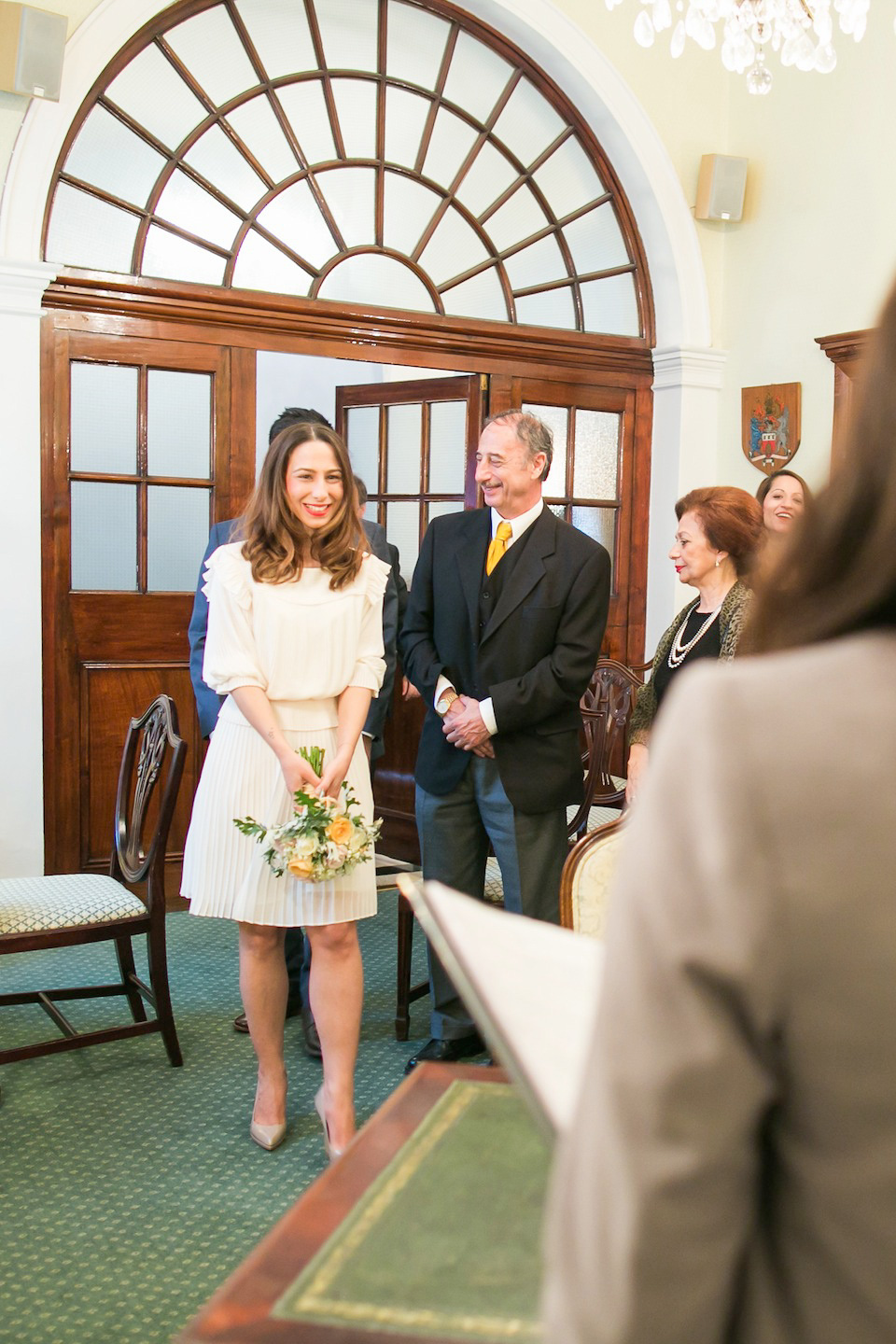 "We got both our engagement and wedding rings from Heming Jewels – which was a really nice experience. Heming really are expertes in what they do – and fully understand that the ring purchase is an important decision for you!
We tailored our wows but tried to keep it traditional, simple and short."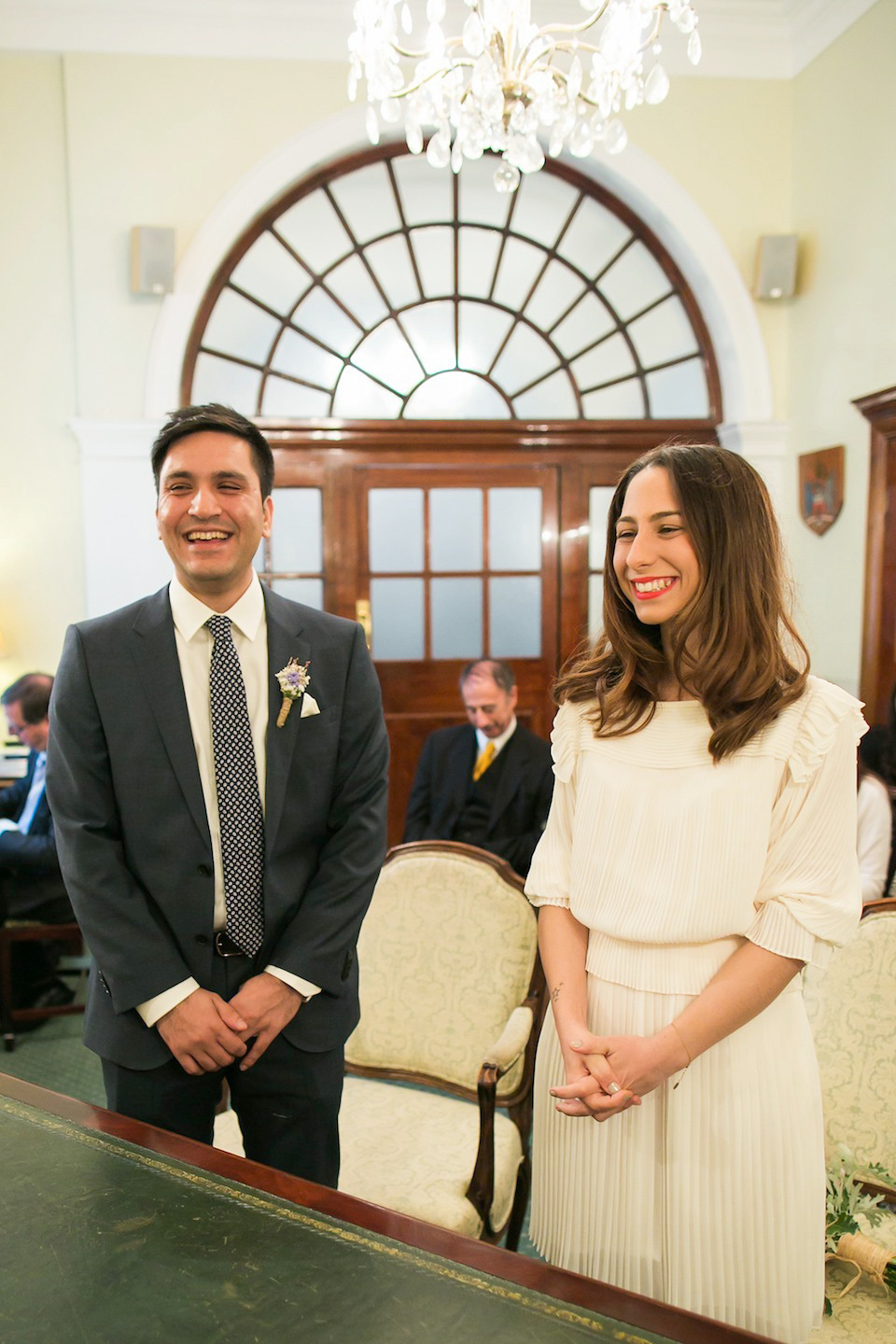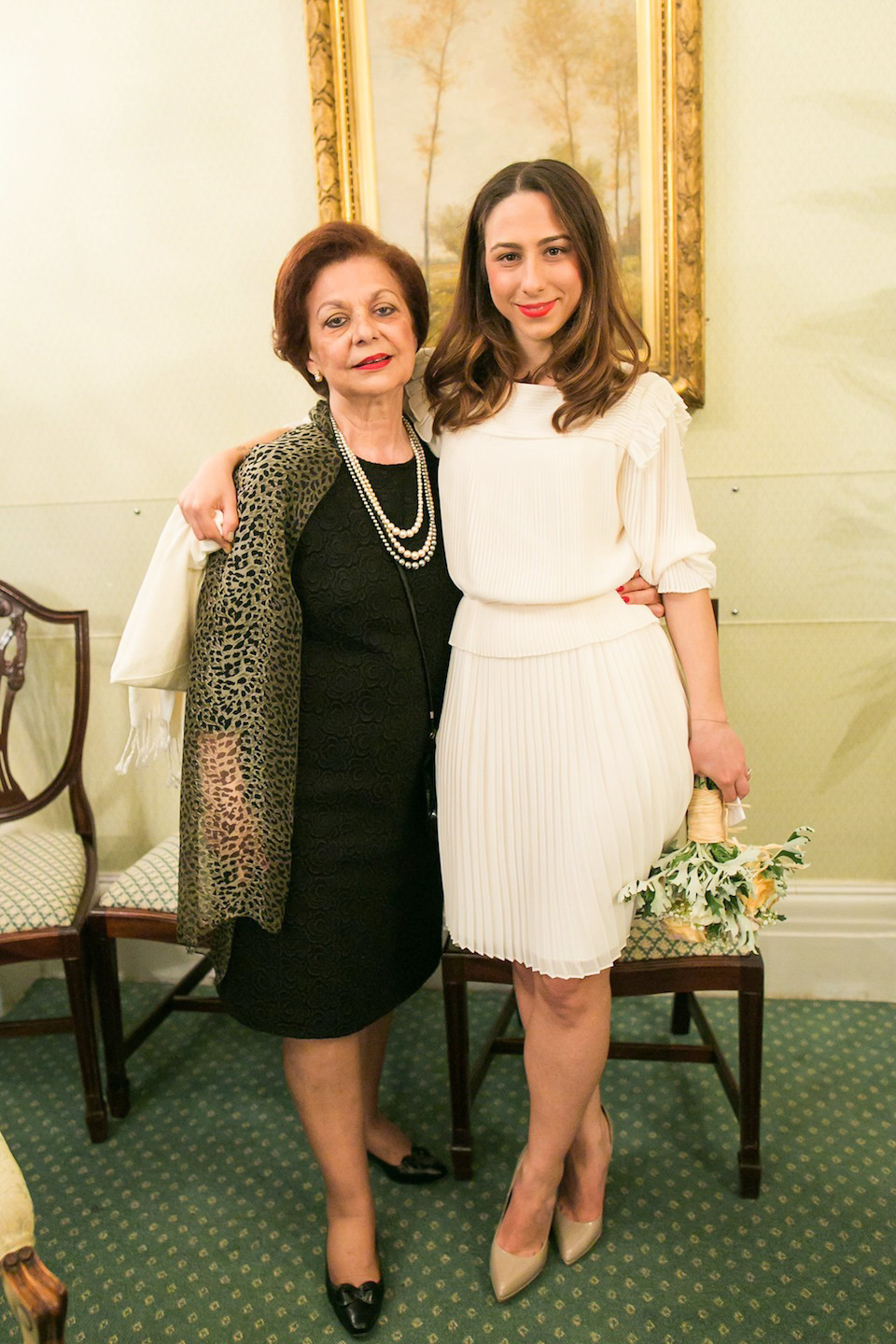 "Our photographer was Laila of Rock Your Love, who we met prior to our wedding to discuss our needs. We could tell straight away that she understood what we wanted. Laila has a very warm personality as well as being extremely professional. We both love the colours of her photographs and she made us feel very comfortable (even for Syed, who absolutely hates posing!)"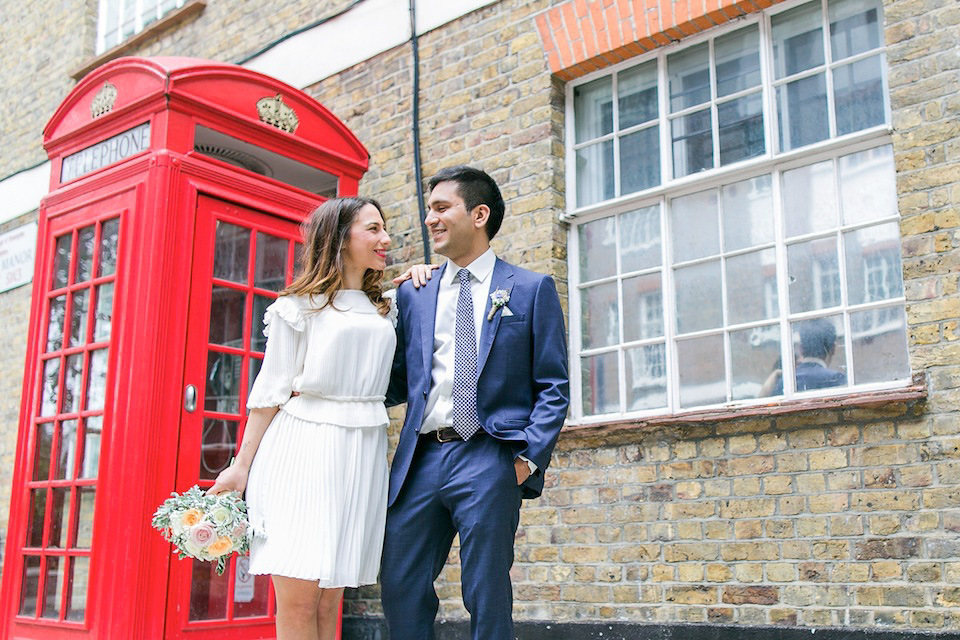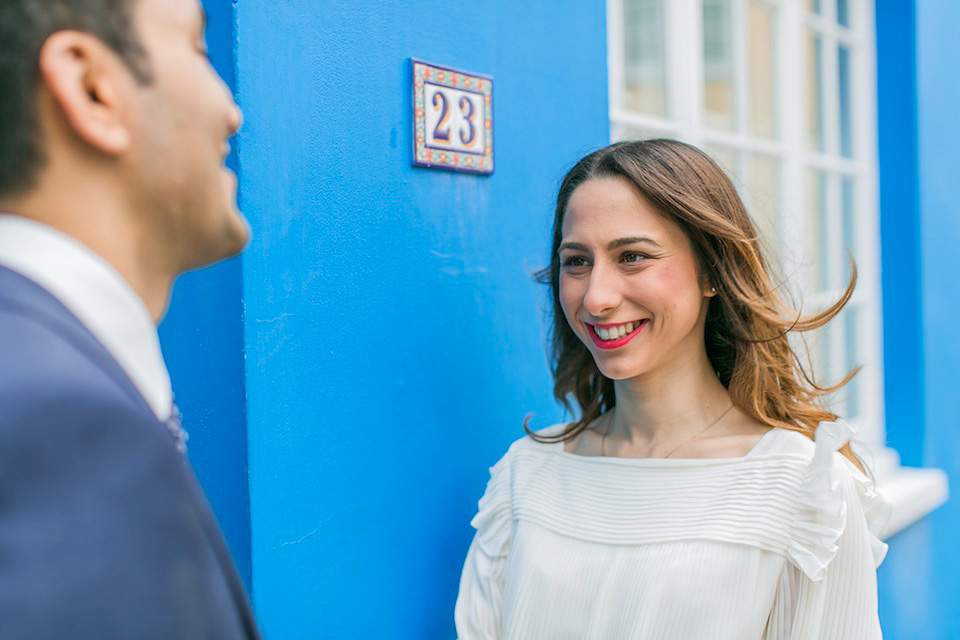 "My bouquet was supplied by Clapham Flowers.  I love pastel colours and after looking at many rustic bride bouquet pictures on Instagram, I decided to go for a medium sized bouquet created with peach colour roses."
Words of Wedded Wisdom
"Choose your photographer carefully, make sure you feel perfectly happy with your dress, hair and make up, but don't stress about anything on the day, whatever happens, it will be a happy day.Oh and get a good night's sleep a day before!"
Simple, chic and elegant.  I'd love to hear from those of you eager to plan something similar?
Huge thanks to Laila of Rock Your Love Photography for sharing these beautiful images, and our love and congratulations to Didem and Syed too.
Love Annabel xx
Photographer – Rock Your Love
Venue  – Chelsea Old town Hall  + Zumbura in Clapham
Brides Dress – Alice by Temperley
Perfume – Dior Forever and Ever
Bracelet – Topshop
Shawl – purchased via the street stalls on Oxford Street
Bride's Shoes – Dune
Grooms Suit – Hugo Boss + buttonhole via Etsy + shirt & tie via John Lewis
Flowers – Clapham Flowers
Rings – Heming Jewels
Hair – Headmasters Clapham