Good afternoon lovely readers – and in particular those of you new to Love My Dress and who might have become engaged over the festive period. I'm so delighted to be sharing these images and post with you today – it contains an interview with one of our favourite design teams and details of a boutique open day with you too. If this doesn't brighten your Tuesday, I'm not sure what will! So, without further ado, let's say hello to the incredibly talented Belle & Bunty and their beautiful, latest collection, A Piece of My Heart…
Find Belle & Bunty in Little Book For Brides
Follow Belle & Bunty on Instagram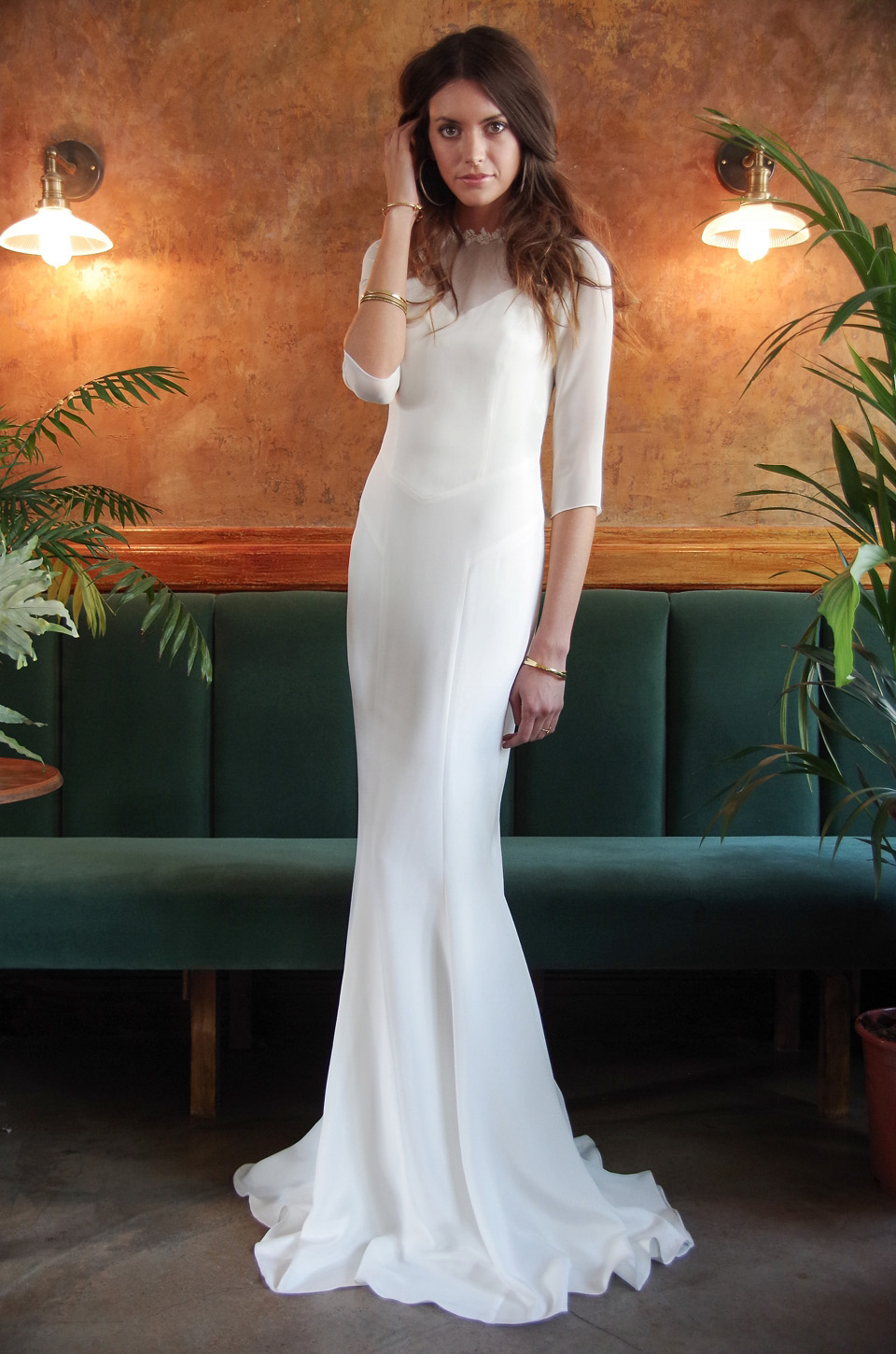 Firstly, let's talk gowns and oh my goodness, A Piece of My Heart seems to have stolen all of mine. This is a collection full of feminine and flattering dresses that are designed to skim and smooth to give a glamorous and elegant look to the modern, confident bride.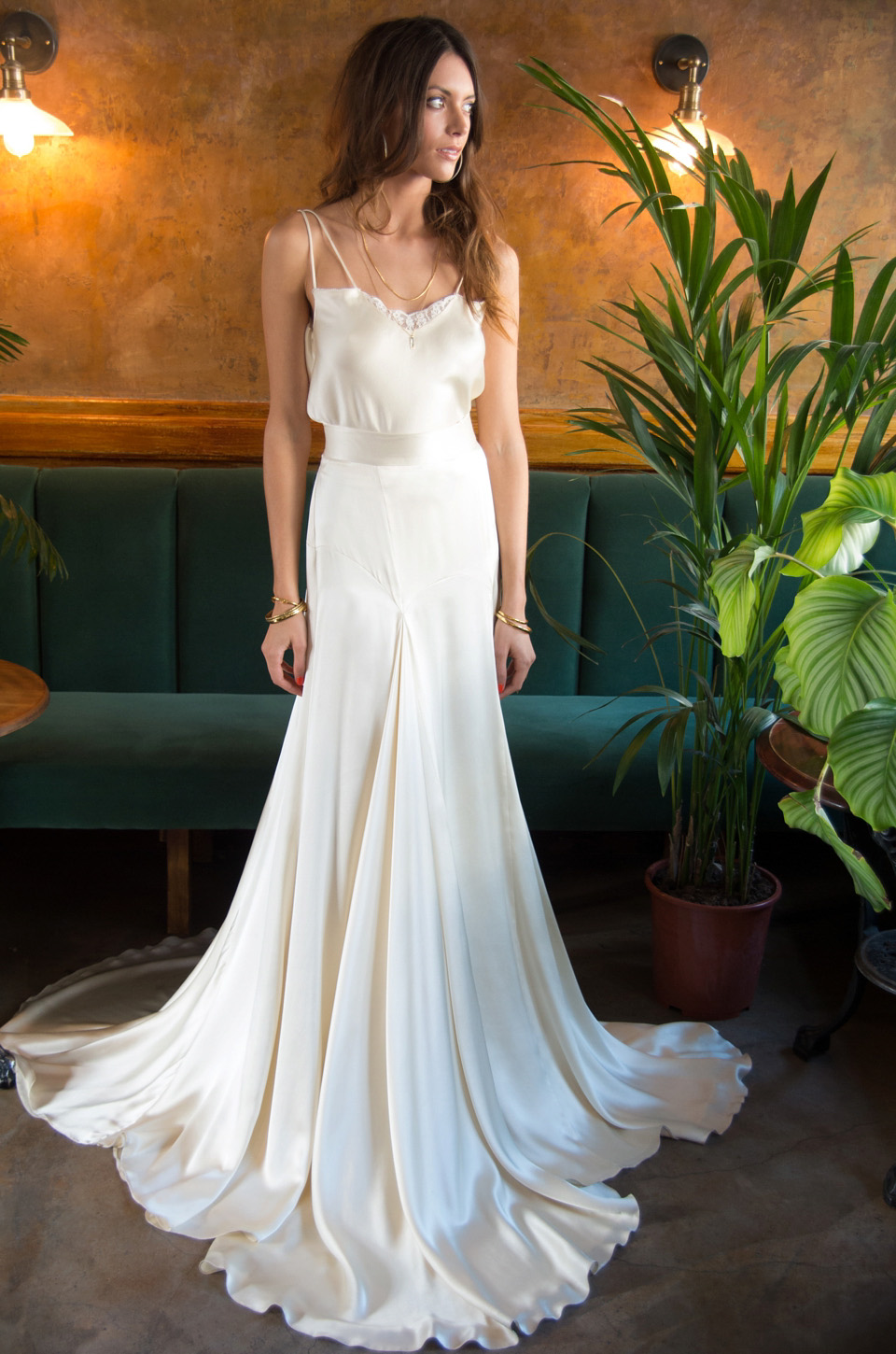 Mixing inspiration from the 60s and 70s, each piece in the collection is named after an iconic figure from the era and the design shares its namesake's style and attitude.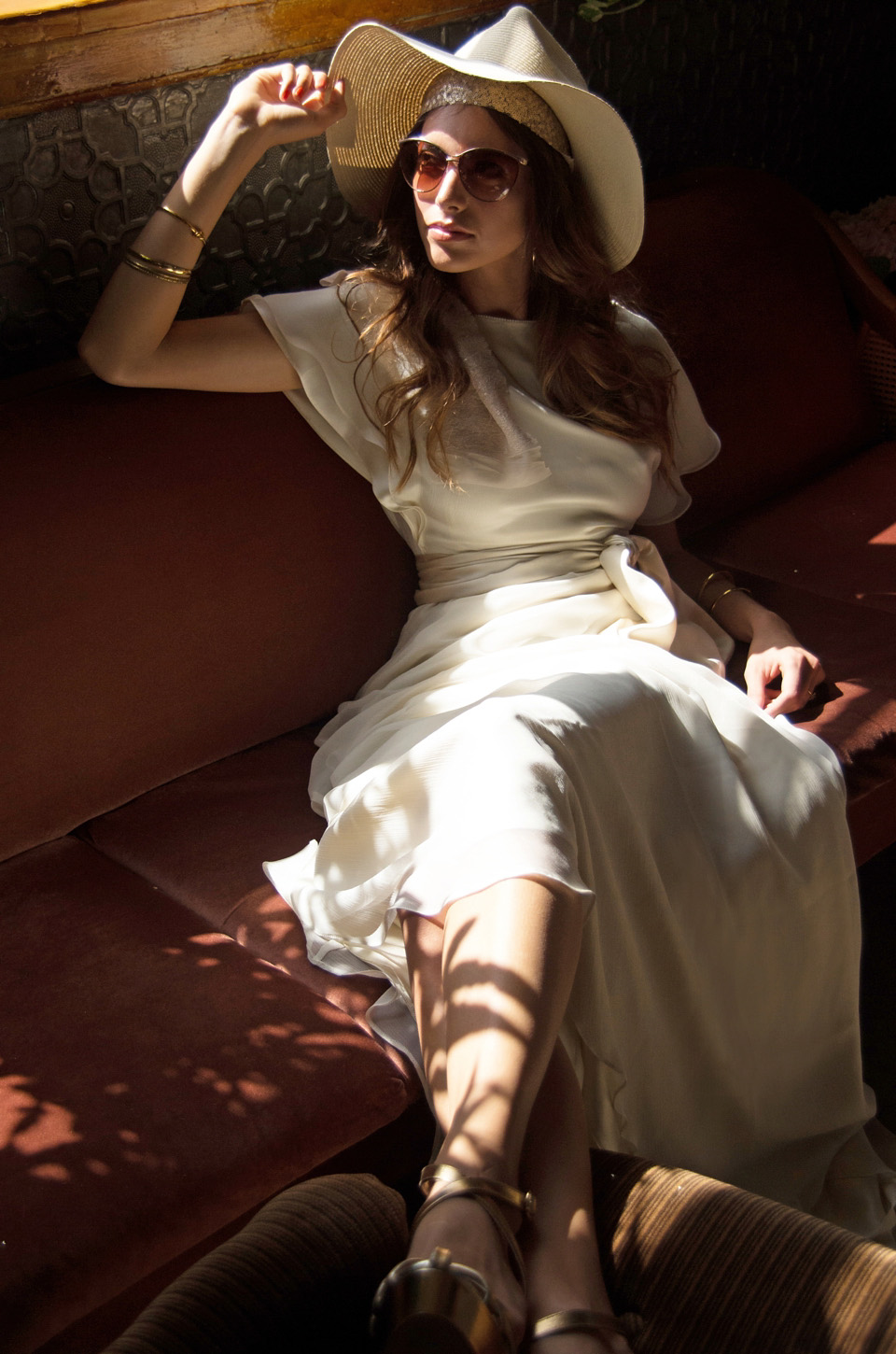 I adore the separates in the collection and Alice's favourite combination, the Pearl cami with the Belle skirt, is also high on my list of loves too – those delicate pearl and lace details are heaven. The Marlowe dress, named after Hannah's little boy, is currently her favourite design in the range and the embroidery with those two cute lovebirds on the shoulders is beyond fabulous. I also can't take my eyes off of Luna, a gloriously Seventies style dress with a waist cinching sash and a pearl trimmed neckline.
"Belle & Bunty brides can be all types of ladies but the common thread that links them is the fact that they want to feel unique and special but still very much themselves on their wedding day," says designer Alice. "Our brides are fashion conscious so love that we are initially a fashion brand doing bridal and therefore bring a slightly different angle to their experience. We go out of our way to design simple and elegant dresses where the bride can really put their own personality onto the dress with how they style it."
Alice and Hannah began working together over 12 years ago and the Belle & Bunty bridalwear collections are the result of their own wedding experiences as designer Hannah explains:
"The bridal range stemmed from both of us getting married within a 6 month period and designing our wedding dresses together. We both wanted a lovely dress that felt luxurious and elegant, was fashionable (without being too over the top), made in beautiful fabrics with a flattering cut and was comfortable to wear. You can most definitely have a good time in our dresses!"
Now, as the Belle & Bunty empire grows, Alice oversees production and sales whilst Hannah deals with all things PR and marketing but they always come together for all things creative. All their collections, including A Piece of My Heart, are the result of their amazing working relationship.
Designed in the studio that sits behind their boutique, Hannah and Alice work together to bring their visions to life:
"This collection has a real 60's/70s retro feel which stems from our personal style and style icons like Stevie Nicks who we love," explains Hannah. "We always strive for an effortless, laid back unfussy way of being glamorous with a slight flirtatious edge and portray this in the designs, models we choose and how the collections are shot and styled. So rather than a specific muse its always a mood and feeling in our collections that we strive for."
"We generally find inspiration in anything and everything, inspiration tends to hit you when you least expect it!" says Alice. "Both of us are magpies and are constantly collecting images, fabric swatches and pull outs from magazines which are then attached to our giant mood board of a wall in our studio. Living in London you are constantly inspired by day-to-day life and what you see around you. We like to visit exhibitions and museums for inspiration and look to street style also for unusual styling and new ideas."
Belle & Bunty wedding gowns are not only available from selected stockists across the UK but also from their very own boutique. Here, you're encouraged to try on as many different styles as you like, usually with either Hannah or Alice on hand to offer you their expert advice.
"Belle & Bunty brides usually know their style and appreciate great workmanship so there's no need for us to be too dictatorial, we just help and advise," says Alice. "Saying that some girls have no idea which is also fine as we can really lead the way! All our dresses and separates are made to order so brides can work out which style they adore as well as fabric and colour they love to create their own special wedding day look."
As well as all the gowns and separates from the latest collections, the Belle & Bunty boutique is also a bridal treasure trove. Floral crowns, jewellery, veils, accessories and shoes await all those who step inside so it's no wonder that brides come from all over the UK and Europe for their appointments.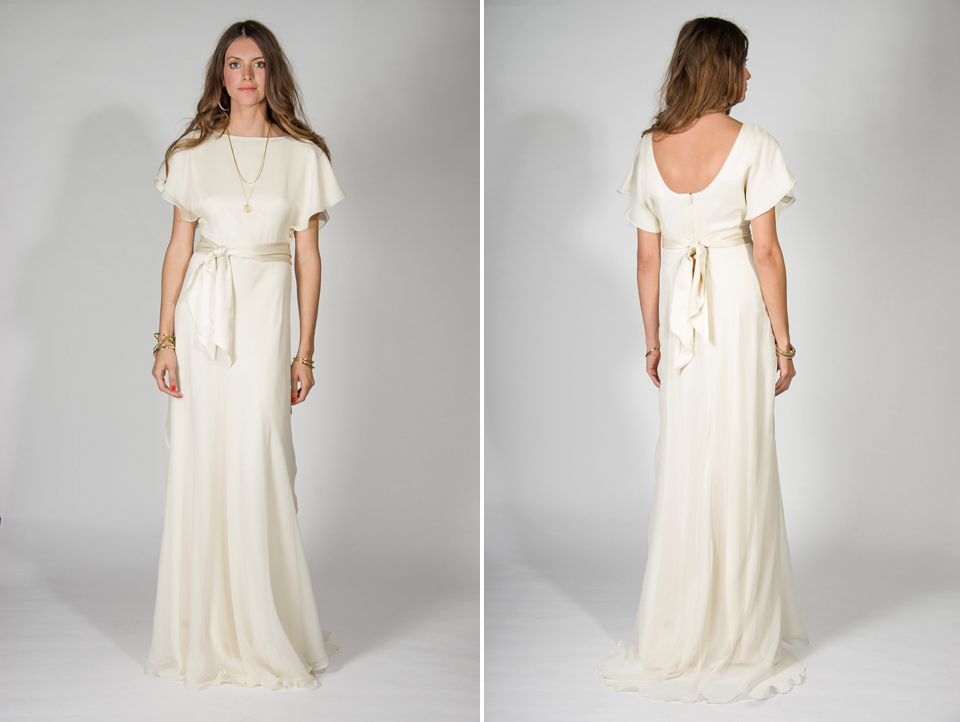 "When it comes to appointments, we'll always advise you to be as open minded as possible when you're trying on dresses," says Hannah. "Dresses can look so different on the hanger to when they're being worn. Also, we'd recommend you only bring a maximum of two friends to your appointments so that you have the chance to really think about how you look and feel in a dress without too many opinions clouding your view."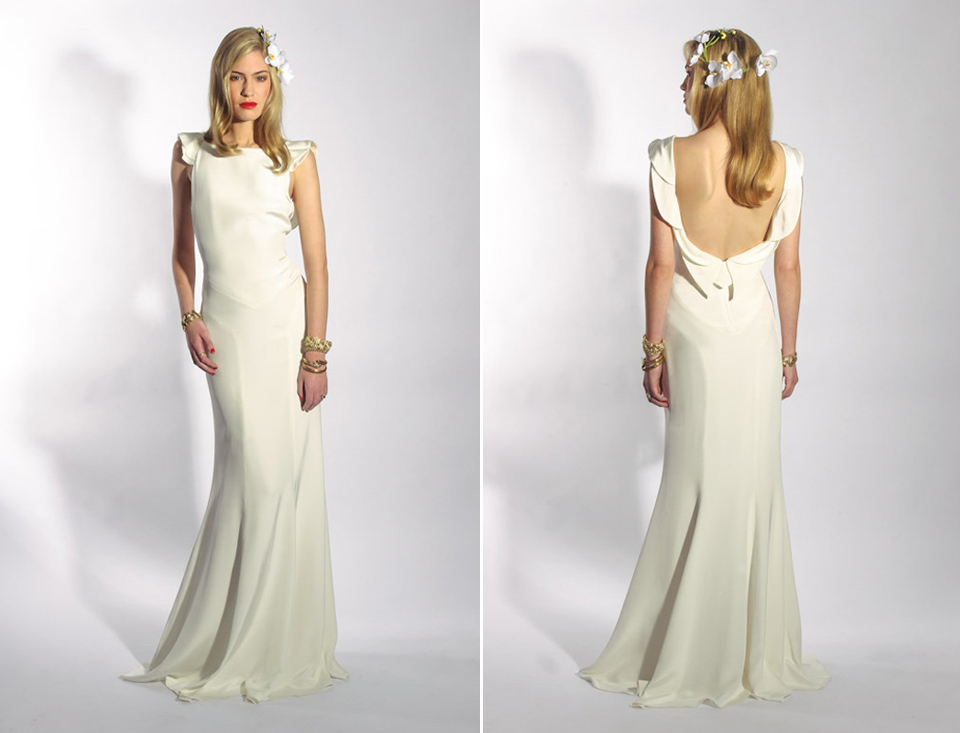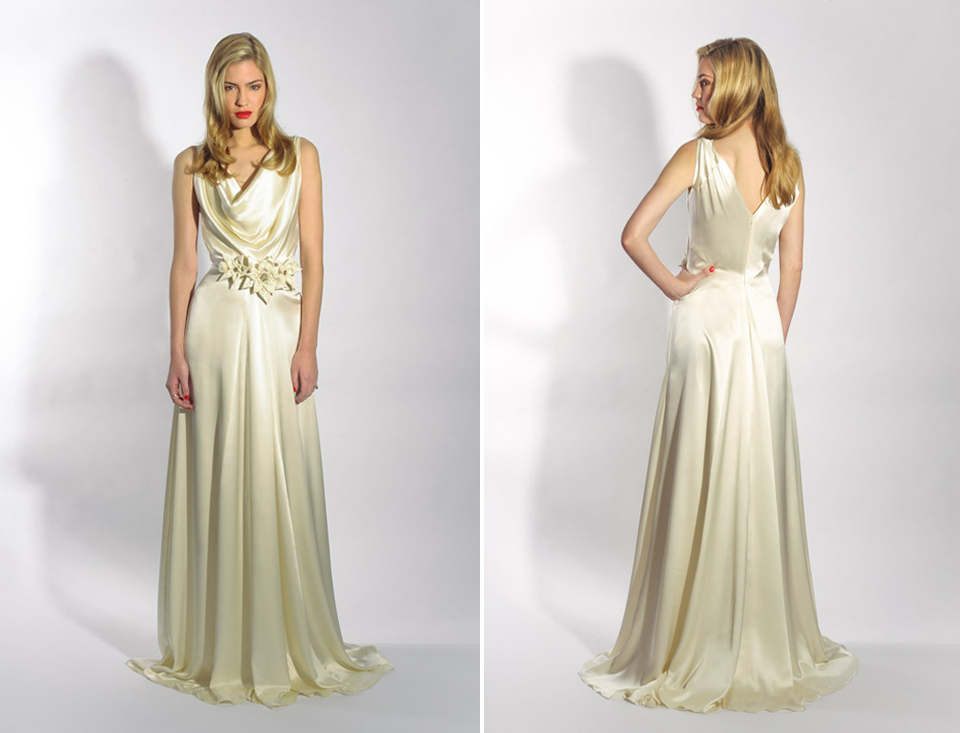 With the gorgeous A Piece of My Heart collection now in the boutique, Belle & Bunty are celebrating by holding a Designer Day in their London boutique at 45a Brecknock Road, N7 0BT on Saturday 23rd January. You can find your dream dress and receive expert styling tips from both Belle & Bunty designers, Alice and Hannah. Contact the boutique via [email protected] or on 020 267 3322 for more information.
All Belle & Bunty gowns are handmade in London and the pure silk bridal collection ranges from £1450 to £3000. For more information on the latest collection, the boutique or stockists in your area, do take a look at the Belle & Bunty website for more details.
You'll also find Belle & Bunty on Facebook and Twitter and if you're not already following Alice & Hannah on Instagram, I can tell you that you're missing out on one of the prettiest feeds around! Full of super stylish images, you need to have Belle & Bunty's Instagram goodness in your life.
Love Tamryn
Photography by Media Lightbulb