Hello lovely readers and happy Saturday to you! This lovely wedding is our second of the week held at this gorgeous seaside venue-  Tunnels Beaches in Ilfracombe, Devon; a unique venue accessed via a hand-carved tunnel through a cliff and boasting its own beach.  I have to confess that when I first opened these photos I assumed it was a destination wedding somewhere hot; but I was even more thrilled when I saw that these photos were a good old sunny day in Blighty- we really do have some amazing coastline in the UK, even if the weather is a bit unpredictable, so its wonderful to see people making the most of the British seaside.
Meet Rosalyn and Ben, who married in view of the beach on the 18th of July 2015, surrounded by family, friends and the smell of the sea.  They were so lucky with the weather, and married outside, hosted their wedding breakfast outdoors and even had their first dance under the open sky- just wonderful.
"I wanted to avoid all things traditional as I felt it just wasn't me.  Ben and I both love the sun, so we wanted a relaxed garden BBQ-type wedding."
Photography by Philippa James
Rosalyn wore an extremely elegant, yet also relaxed and flowing Charlotte Simpson gown, purchased directly from Charlotte's studio in Marylebone.  Charlotte specialises in modern, very simple gowns with absolutely beautiful cutting and interesting textures- the deceptive simplicity of Rosalyn's dress was just perfect for a beachside wedding.
"It was all silk, and I loved that it had a small train but fit straight without any ballgown poofiness. I felt like a modern and elegant bride and the dress was bridal without being too traditional."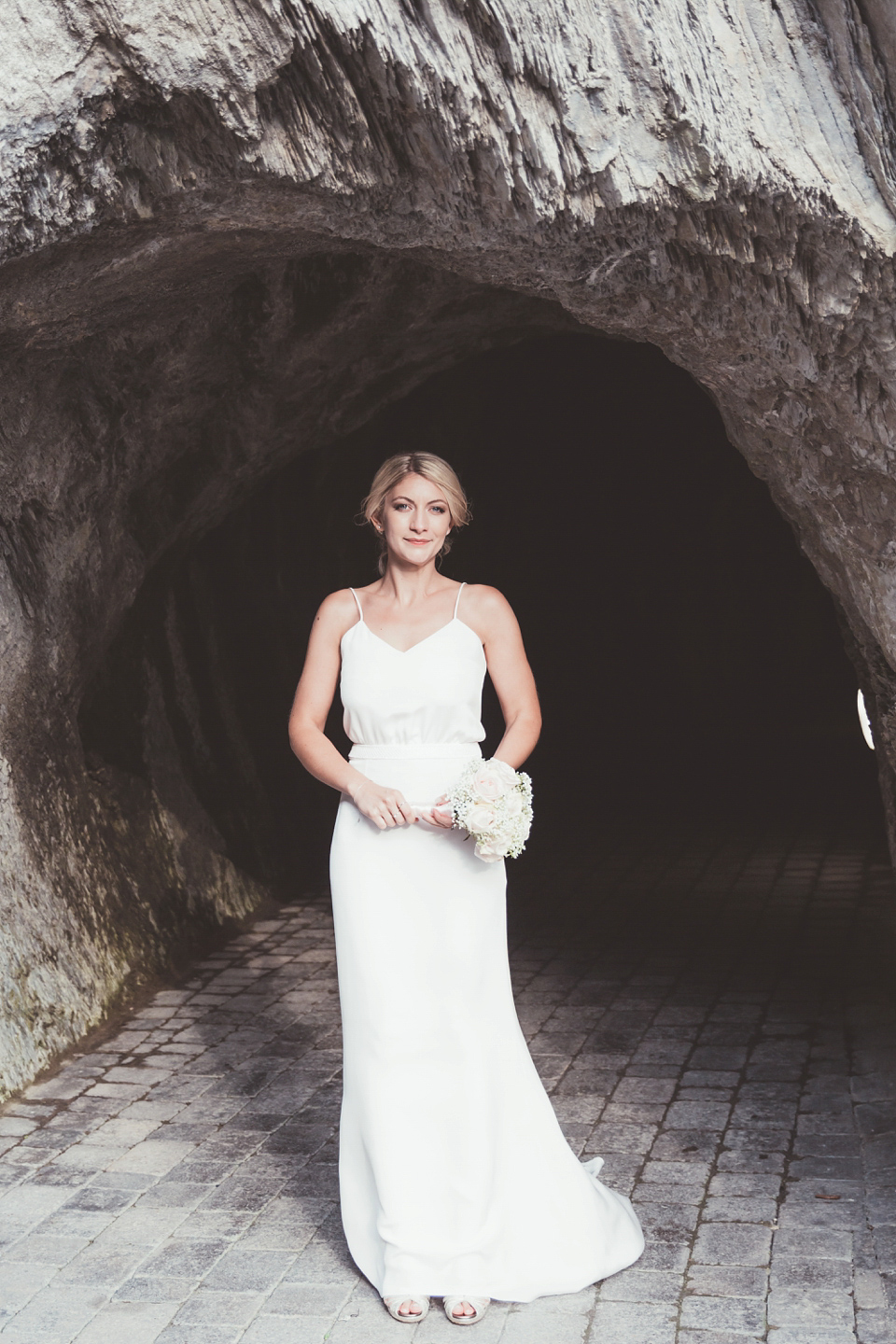 "For jewellery I wore diamond earrings (a gift on the wedding day), a Hamsa bracelet (a gift from my brother) and midi rings from ASOS.  I wanted to wear my mum's engagement ring from my dad and a locket with my grandad's photo in but instead wrapped it round my bouquet and held it as I walked down the aisle."
On her feet she wore Jimmy Choo sandals, in her hair, fresh flowers and to finish, a spritz of Roses Vanille by Mancera.  Rosalyn tells us it has an amazing scent, very ladylike and romantic.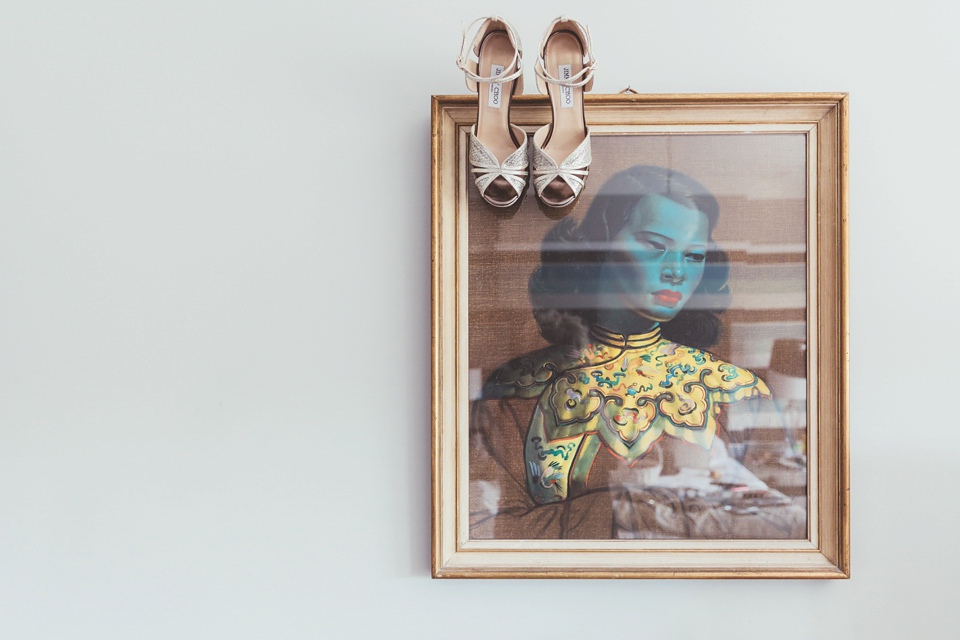 The bridesmaids looked pretty in (pale) pink in dresses from Mango, while Ben looked very dapper in his Next suit, worn with pink socks to match the bridesmaids.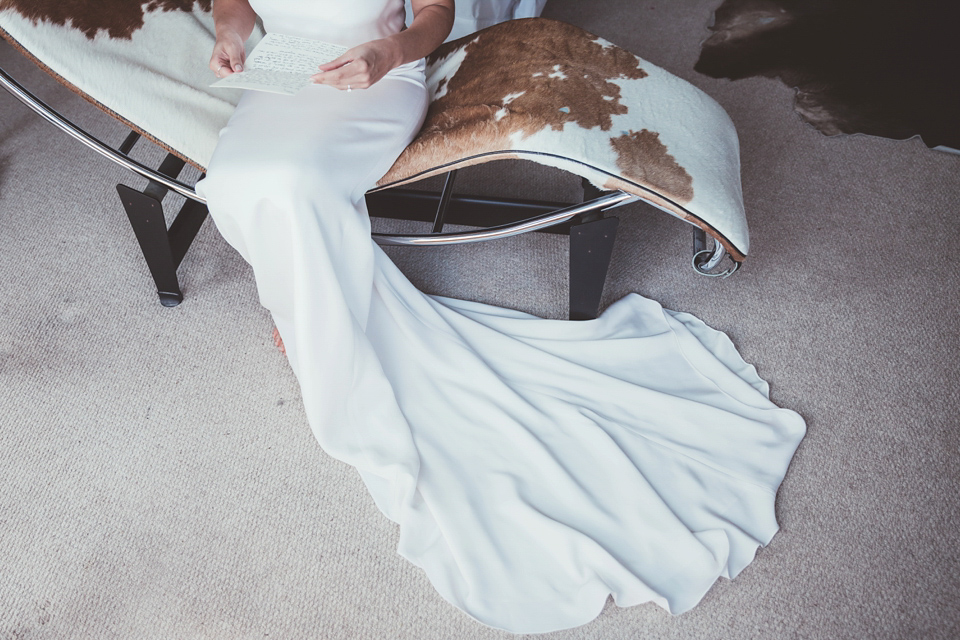 Kelly Stanier of Offshore Blooms was the talent behind the fresh and lovely floral arrangements.
"Kelly created us relaxed flowers with a just picked from the garden feel in light blush pink colours.  I didn't want any bold colours that would overwhelm the venue."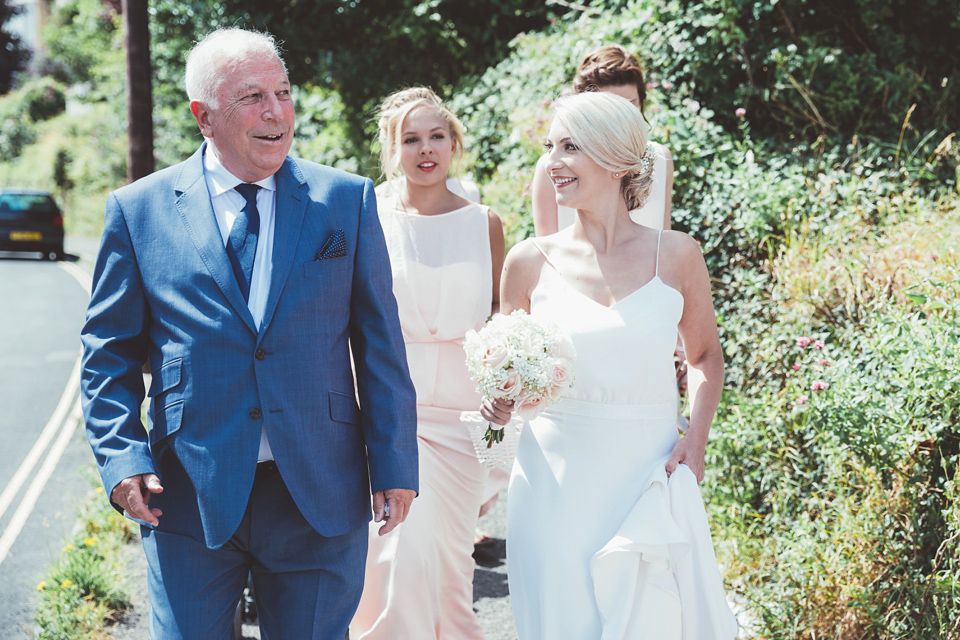 Rosalyn's father Terry walked her down the aisle, with the sun shining down and the sound of seagulls in the distance, to a violin instrumental of Bruno Mars' 'Just the way you are'.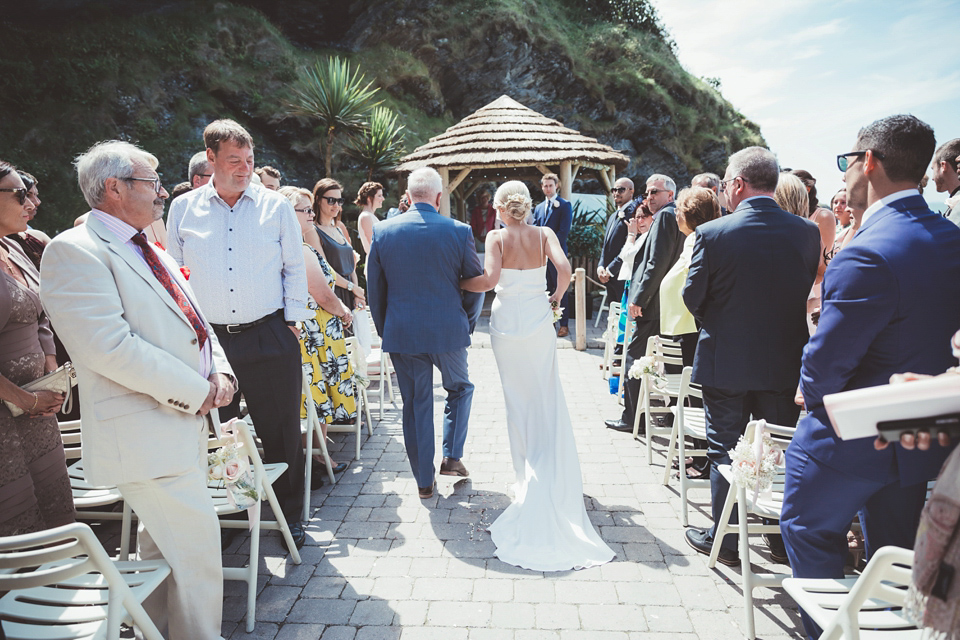 As readings, the couple asked Ben's nephew to read 'The Life That I Have' by Leo Marks, which goes as follows. Vicky says it was short, but absolutely lovely, and I couldn't agree more.
The life that I have
Is all that I have
And the life that I have
Is yours.
The love that I have
Of the life that I have
Is yours and yours and yours.
A sleep I shall have
A rest I shall have
Yet death will be but a pause.
For the peace of my years
In the long green grass
Will be yours and yours and yours.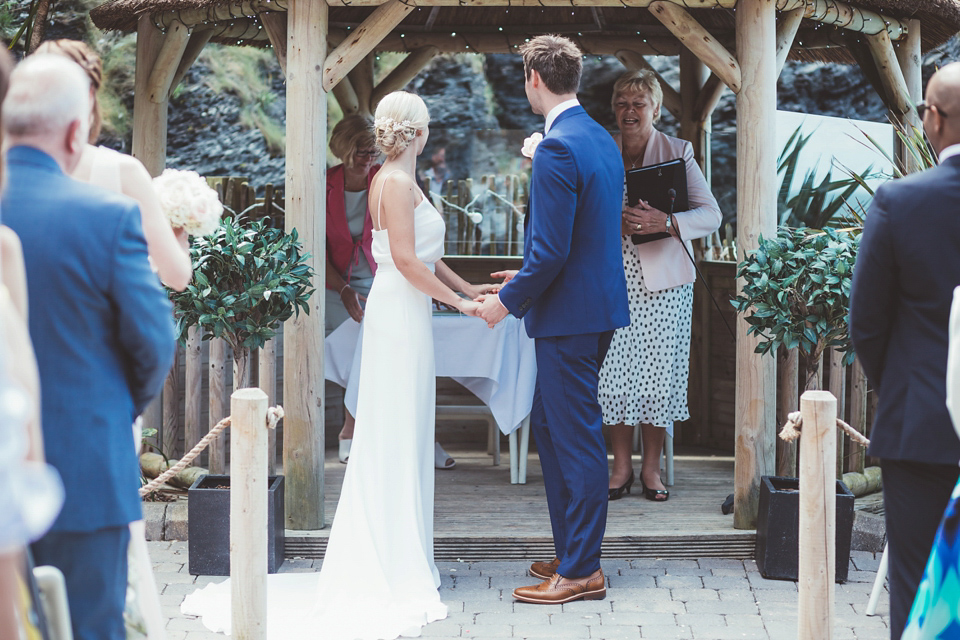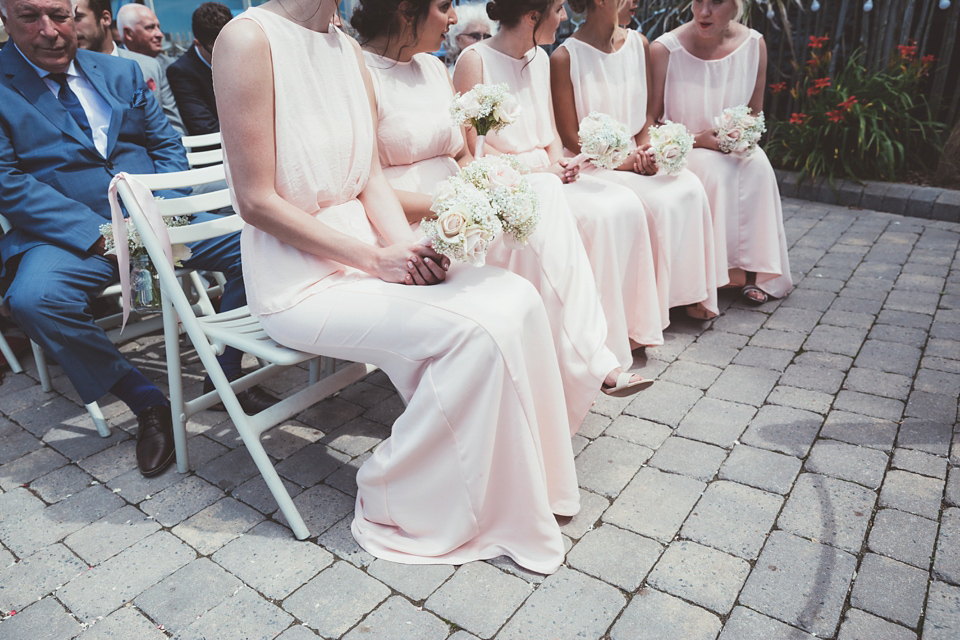 The couple chose Oxford-based photographer Philippa James (who has appeared on Love My Dress a number of times before) to capture their wedding day memories, as well as Ben of Foster Filming to create a film for them to look back on.
"Philippa was really great; we got so many compliments about her.  Several of our guests thought she was my friend."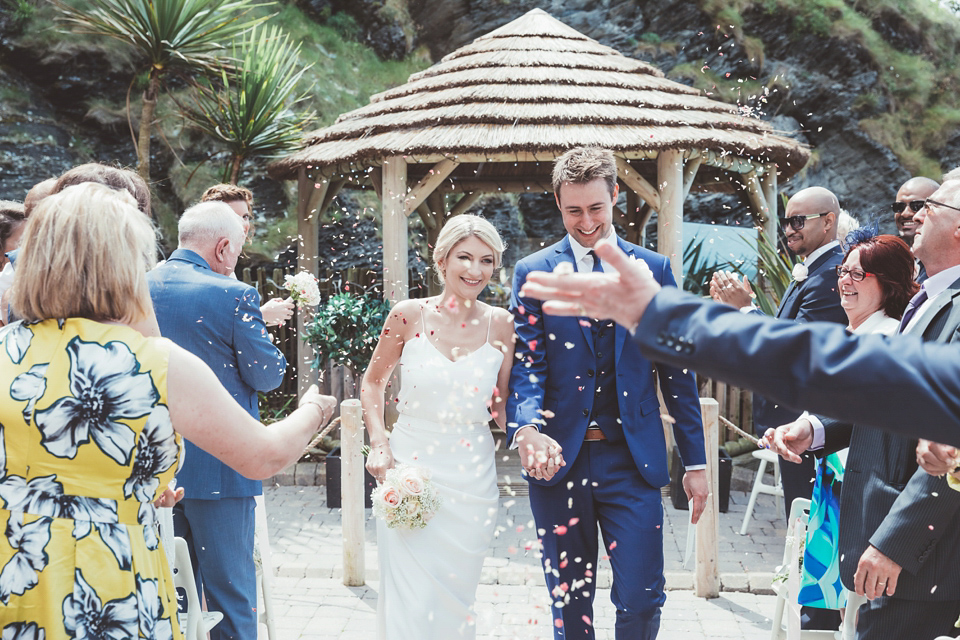 Their lovely wedding film can be viewed here.  I say this every time I watch a wedding video, but I'm going to say it again- if you think you might like one, and it'll fit in the budget, do it.  Neither Annabel nor I had one and we both really wish we had!  I adore my wedding photos but a film would have been absolutely wonderful to have as well.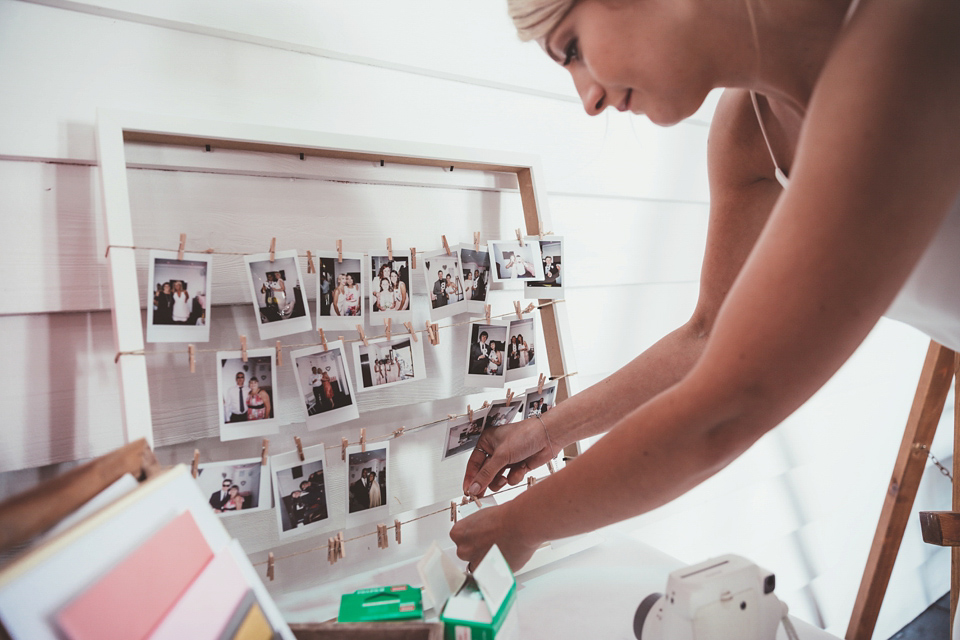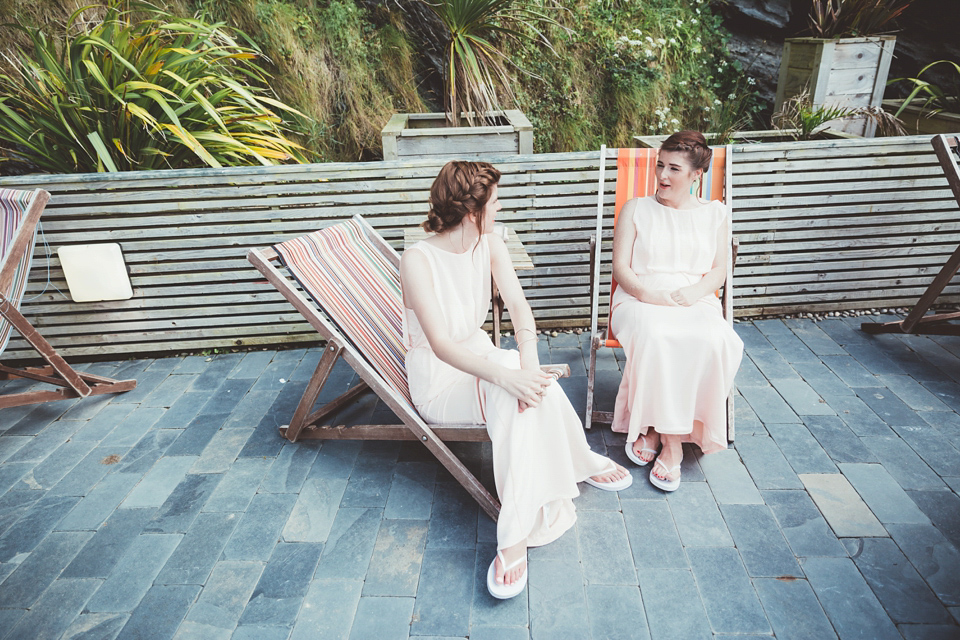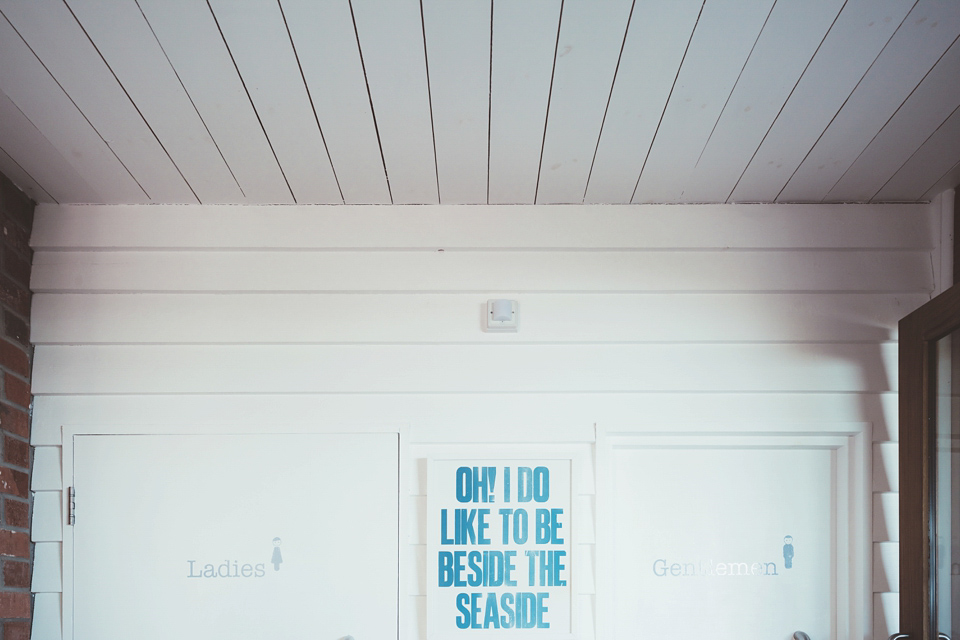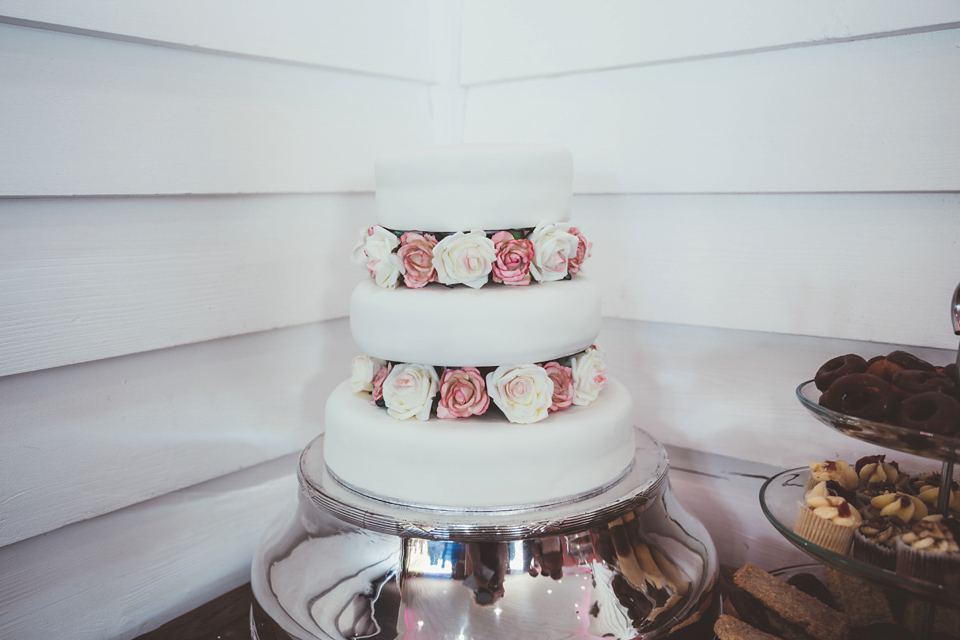 "We gave hangover bags as favours, filled with food for the journey home, Evian, headache tablets and Vitamin C."
"I wrote the table plan on a big mirror and table settings were postcards of places we've been together in frames."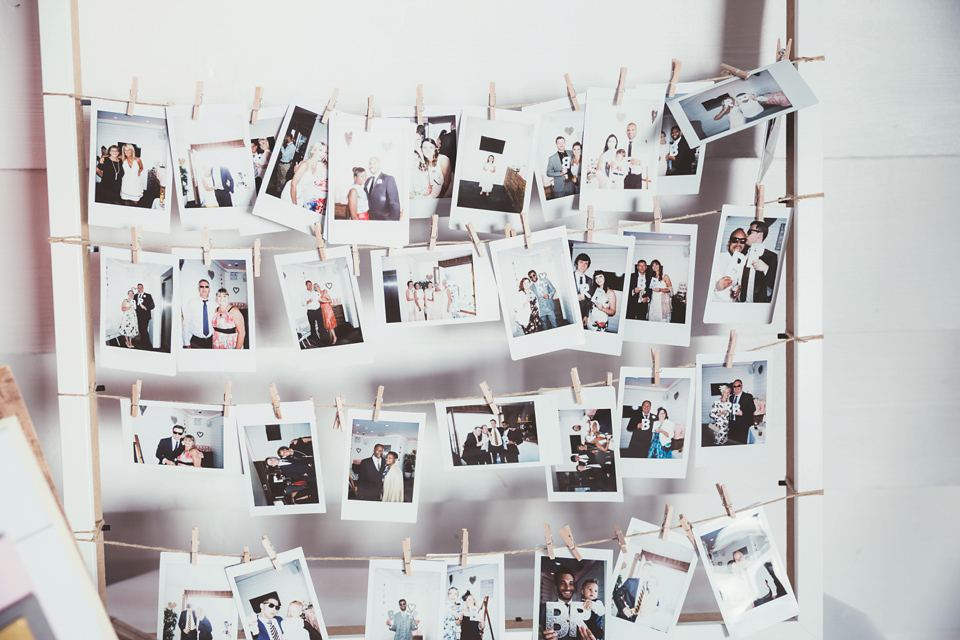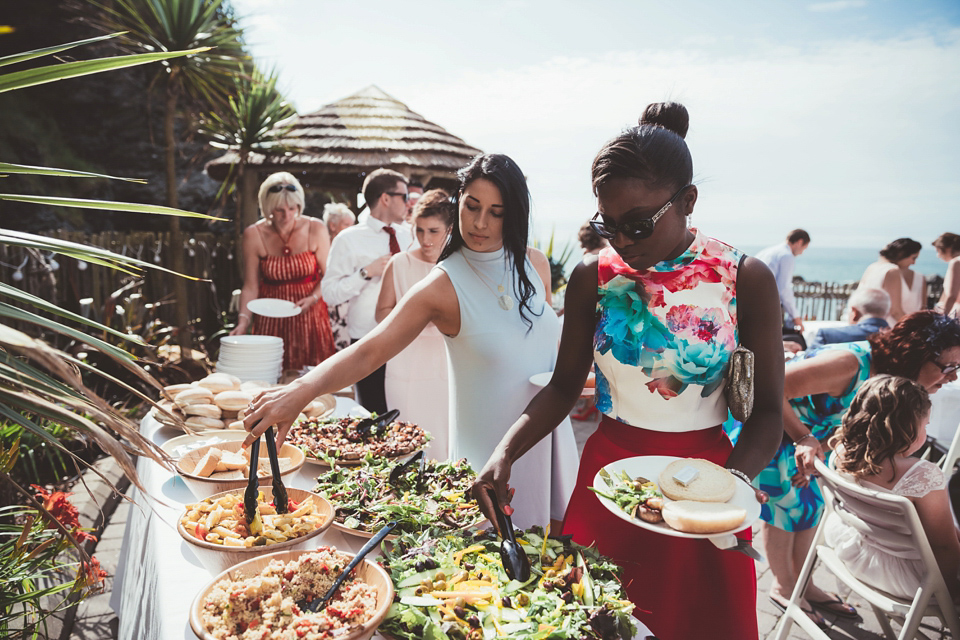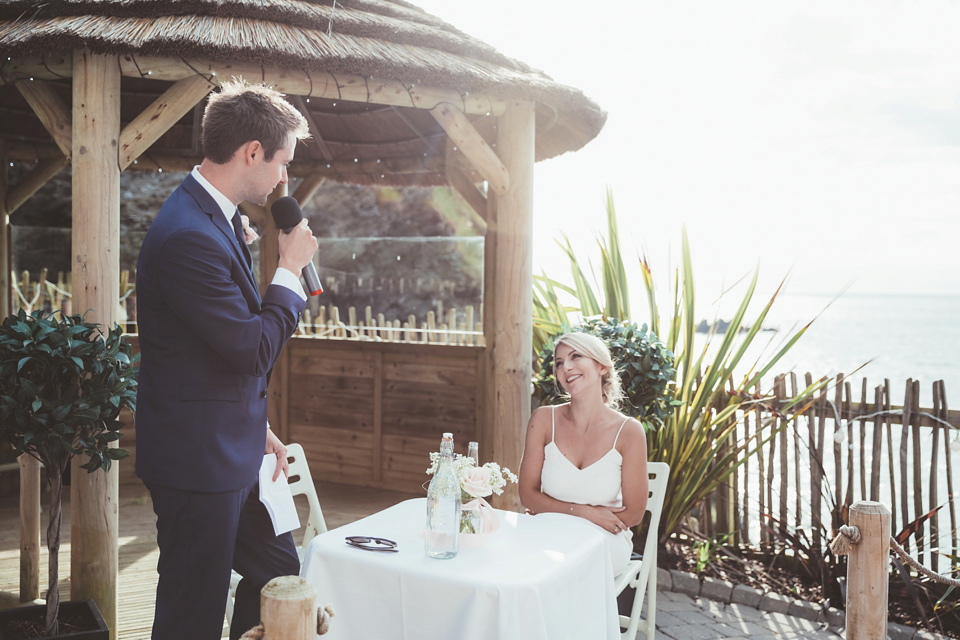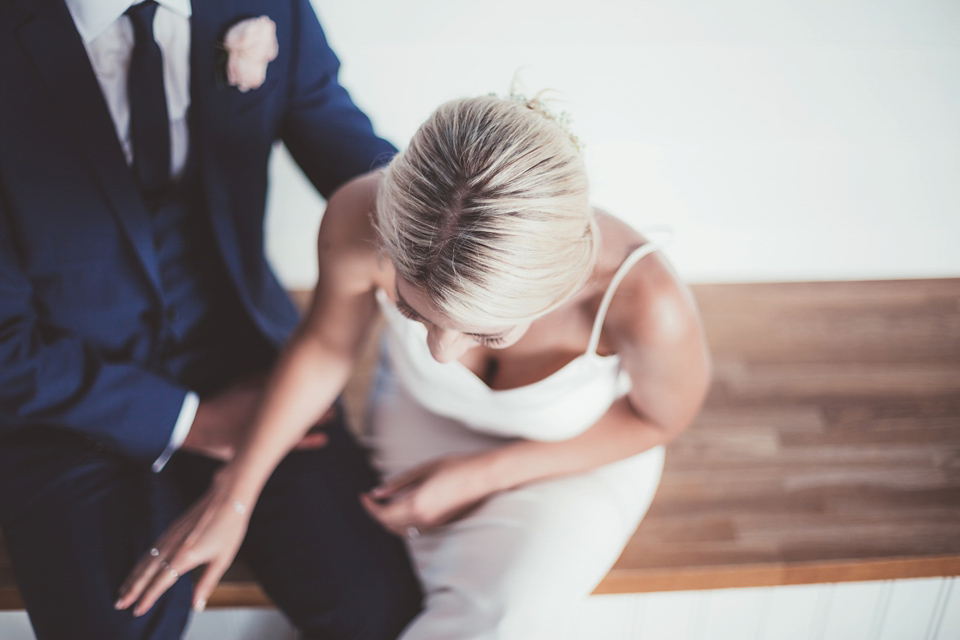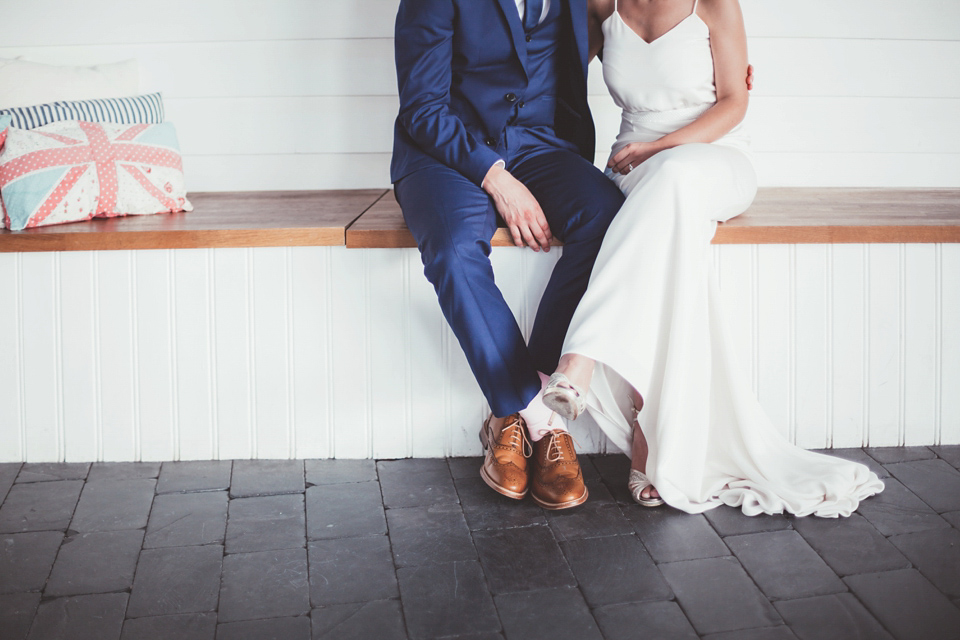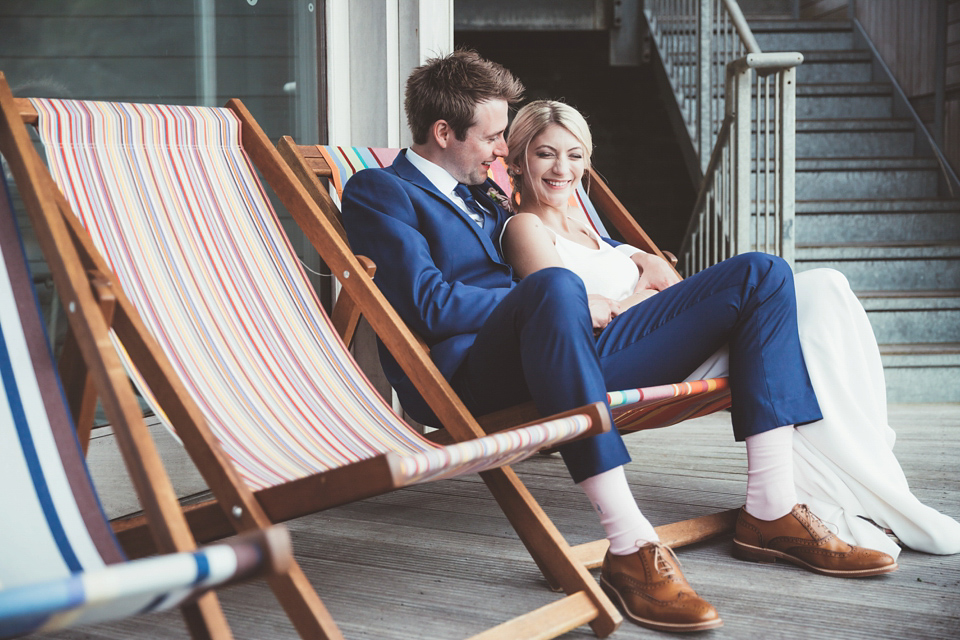 The couple created a spotify playlist for the evening, and their first dance as a married couple was to Ho Hey by the Lumineers- one of my very favourite songs- happy and with an amazing beat.
"It was released the year after we got together and we both loved it – then we heard it in a taxi when we were on a city break to Rome and smiled at each other.  It was also upbeat enough that guests could join in."
"My favourite part of the day was the dancing and the jagerbomb-filled evening – a chance to celebrate with all our family and friends."
Words of Wedded Wisdom
 "Just relax – don't let anyone tell you how your day should be.  I lost count of the bridal shops I went to that weren't right and I nearly gave up on the simple dress I wanted.  Just stick to your guns and make sure it's exactly how you want it."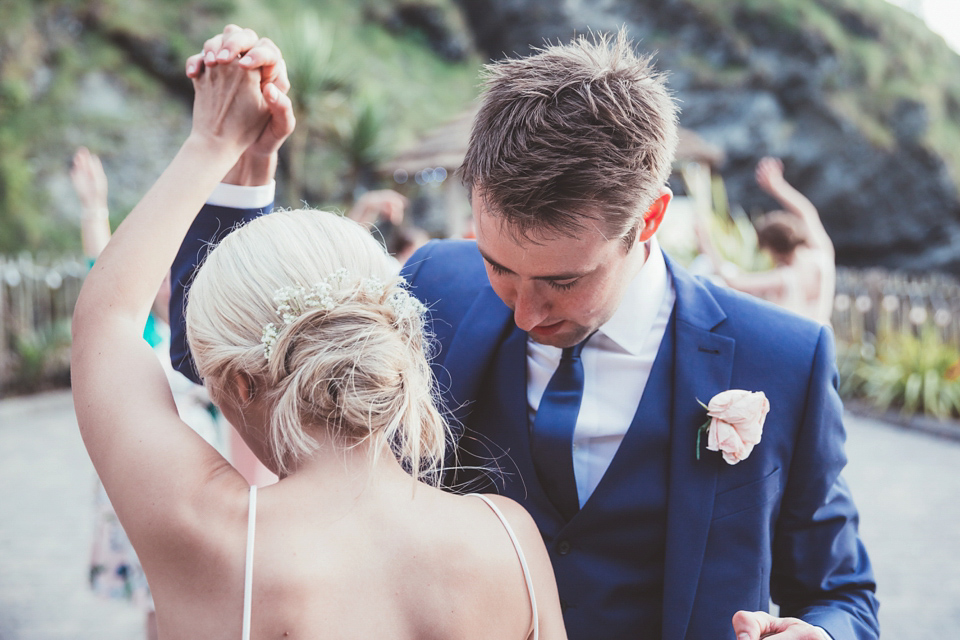 Thank you so much to Rosalyn and Ben for sharing their sunny, smiley day with us- what an amazing location, and such happiness!  Many thanks to Philippa James also of course, for the gorgeous images.
Oh, I want it to be summer again now!
Much love,
Shona x
Photographer – Philippa James
Film – Foster Filming
Venue – Tunnels Beaches, Ilfracombe, Devon
Wedding dress – Charlotte Simpson
Hair accessories – Fresh flowers
Shoes – Jimmy Choo
Accessories – Family jewellery and gifts
Perfume – Mancera – Roses Vanille, Selfridges
Bridesmaids' dresses –  Mango
Flower girls' dresses – George at ASDA
Groom – Suit from Next, socks from TM Lewin
Florist – Offshore Blooms
Cake – Made by the Bride's mother, Marian Dixon
Hair and makeup artist – Stefania D'agostino (No contact details)