Hello again dear readers and how are you today? Was your weekend glorious? I do hope so and hurrah, we're on the countdown to the long Easter break too. However, if you're in need of a little pick-me-up for a March Monday then I really do have the most perfect treat for you here. Today, I'm truly thrilled to be writing about one of the wedding world's most famous designers. It's an honour to introduce to you the incomparable Stewart Parvin…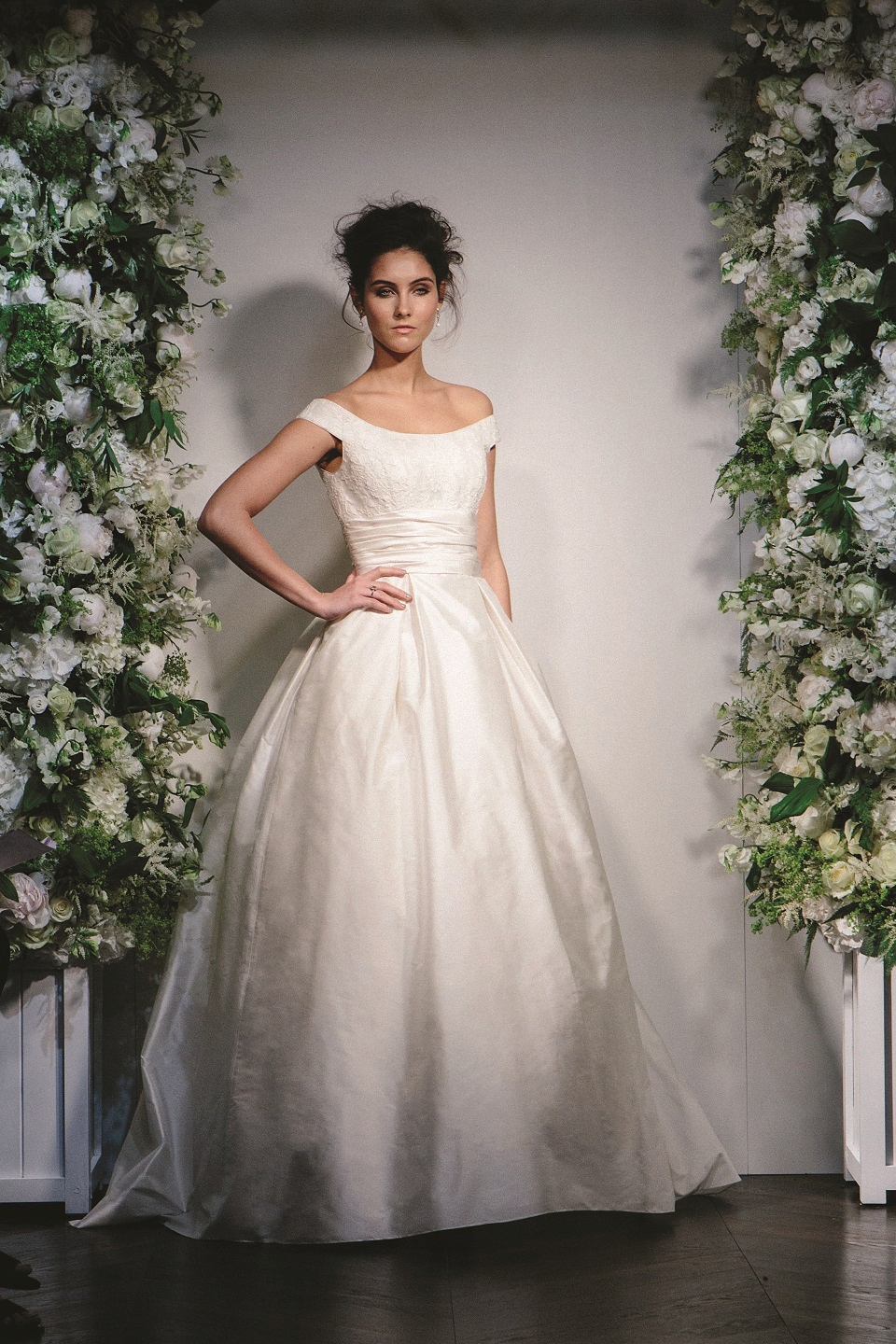 Stewart Parvin, renowned couture wedding dress designer and holder of a Royal Warrant, launched his label in 1995 after finishing art college and further training with the legendary couturier Donald Campbell.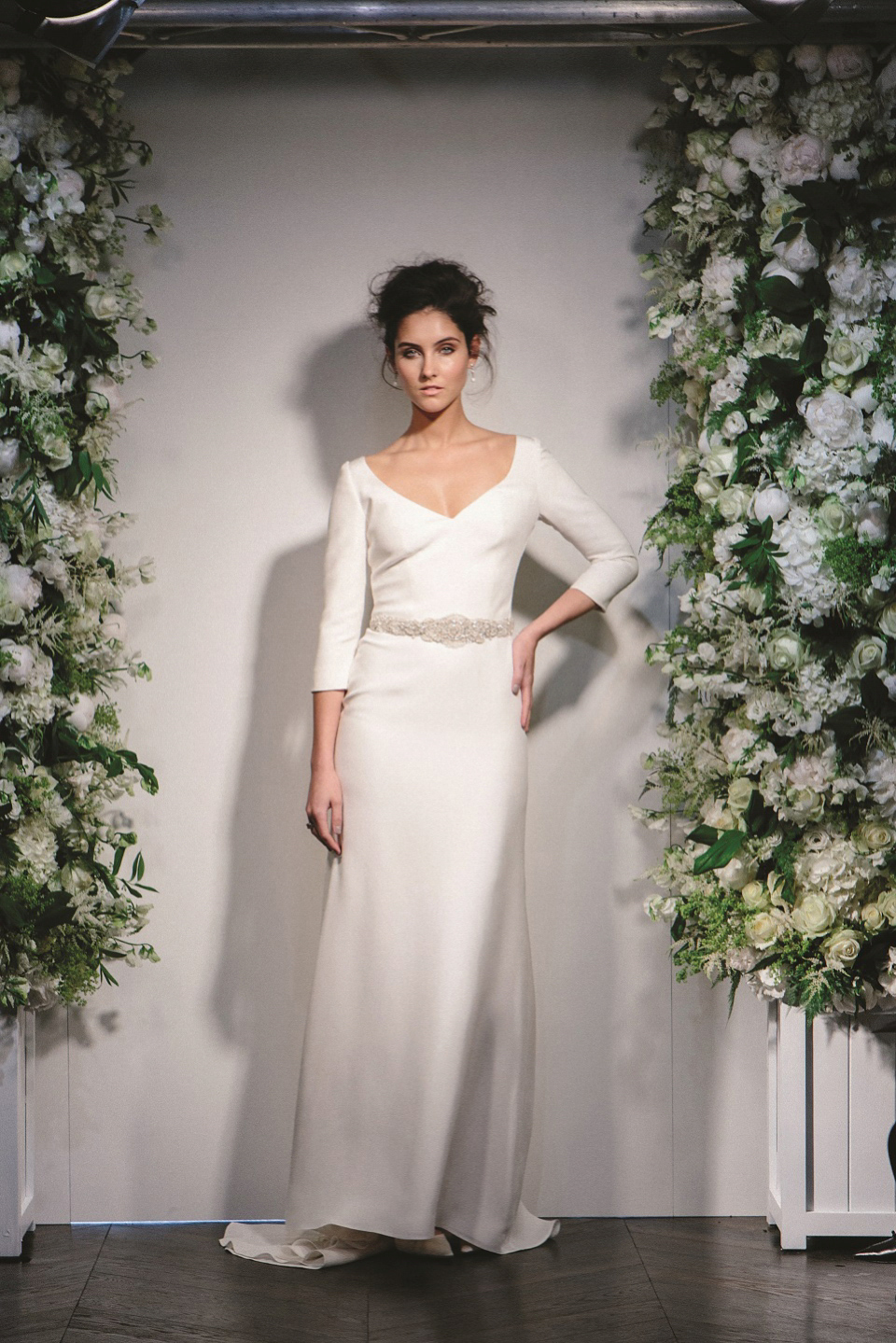 Stewart took a trip to Paris, bought some fabric and opened his first store on Motcomb Street to wonderful reviews. Whilst the Motcomb Street boutique still contains his womenswear collection, join me as we journey to Beauchamp Place, the home of the Stewart Parvin bridal boutique.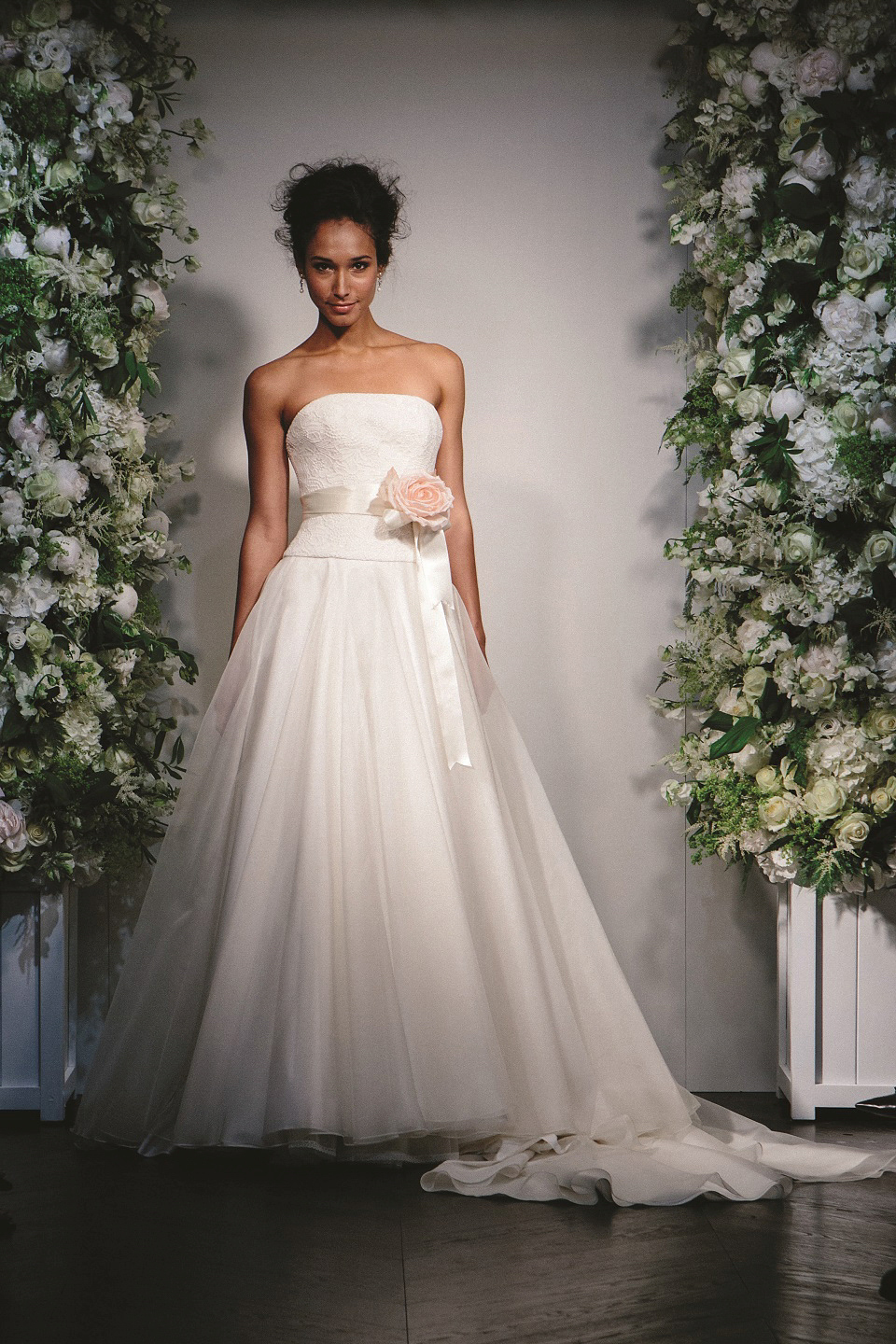 A Stewart Parvin bridal gown is instantly recognisable. The design is as timeless as you would expect from someone who's inspired by some of the most fabulous couturiers of the 21st Century – Dior, Valentino and Oscar de la Renta to name just a few, all of whom produced gowns that are as amazing now as they ever have been. In each and every season, Stewart moves the collection on to keep it contemporary whilst still retaining the classic bridal quality that his clients adore.
And it's not just the design of a Stewart Parvin wedding dress that's perfection; the construction of the gown itself is equally flawless. From the hand cut patterns to the selections of the fabric, the standard of quality achieved is breathtaking.
"As we make everything in London and each bride's gown is made exclusively for her, we're able to be very flexible," explains Stewart. "We understand that brides want a unique look so as well as offering a full range of accessories that work really well with the majority of the dresses, we can also accommodate bespoke design changes in most cases – tweaking a neckline of a skirt shape, changing fabrics or even doing something very different with a style."
The Stewart Parvin Experience really is something special. The Beauchamp Place boutique is just heaven – it's serene and luxurious and the private fitting floor means that you can try on gowns in total privacy with your own bridal expert to guide and advise.
As Stewart mentioned, every gown is made to measure in London – you'll have a highly experienced pattern cutter take your measurements so that a cotton mock-up of your gown can then be fitted to you. Your personal pattern is then adjusted again before the dress is made in your chosen fabric. Can you imagine a more superb experience?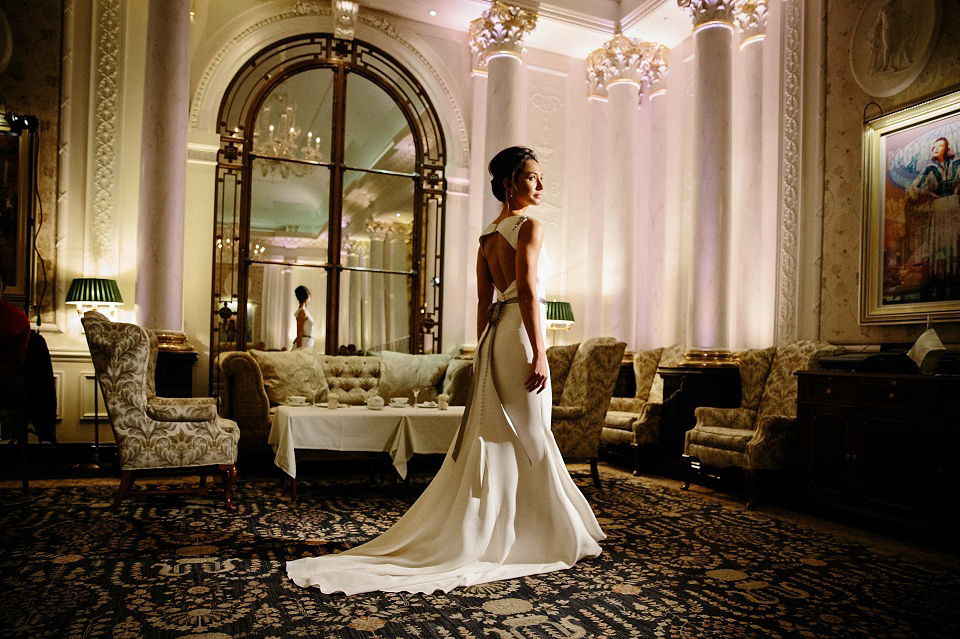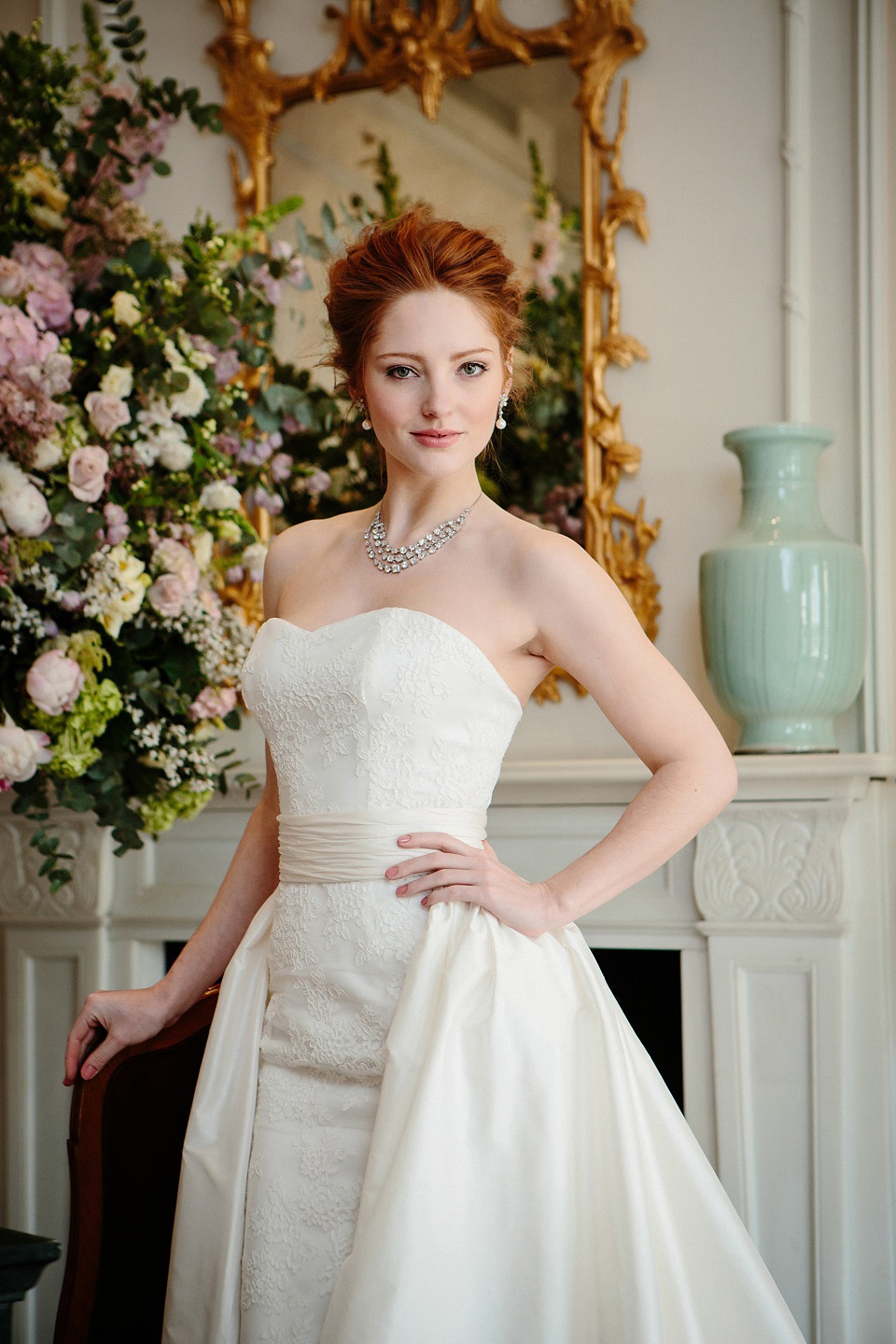 "In addition to this service, I also see a number of brides myself who are looking for something completely couture. I sketch for them and work with them to create their perfect gown. This could include anything and everything from sourcing a very specific fabric or trim to having personally designed embroidery commissioned."
Beyond Beauchamp Place, there are a small number of carefully selected Stewart Parvin stockists both nationally and internationally and these boutiques stock an edited selection of the bridal collection. These boutiques have often worked with Stewart for a number of years and are passionate about the brand and the experience they offer brides.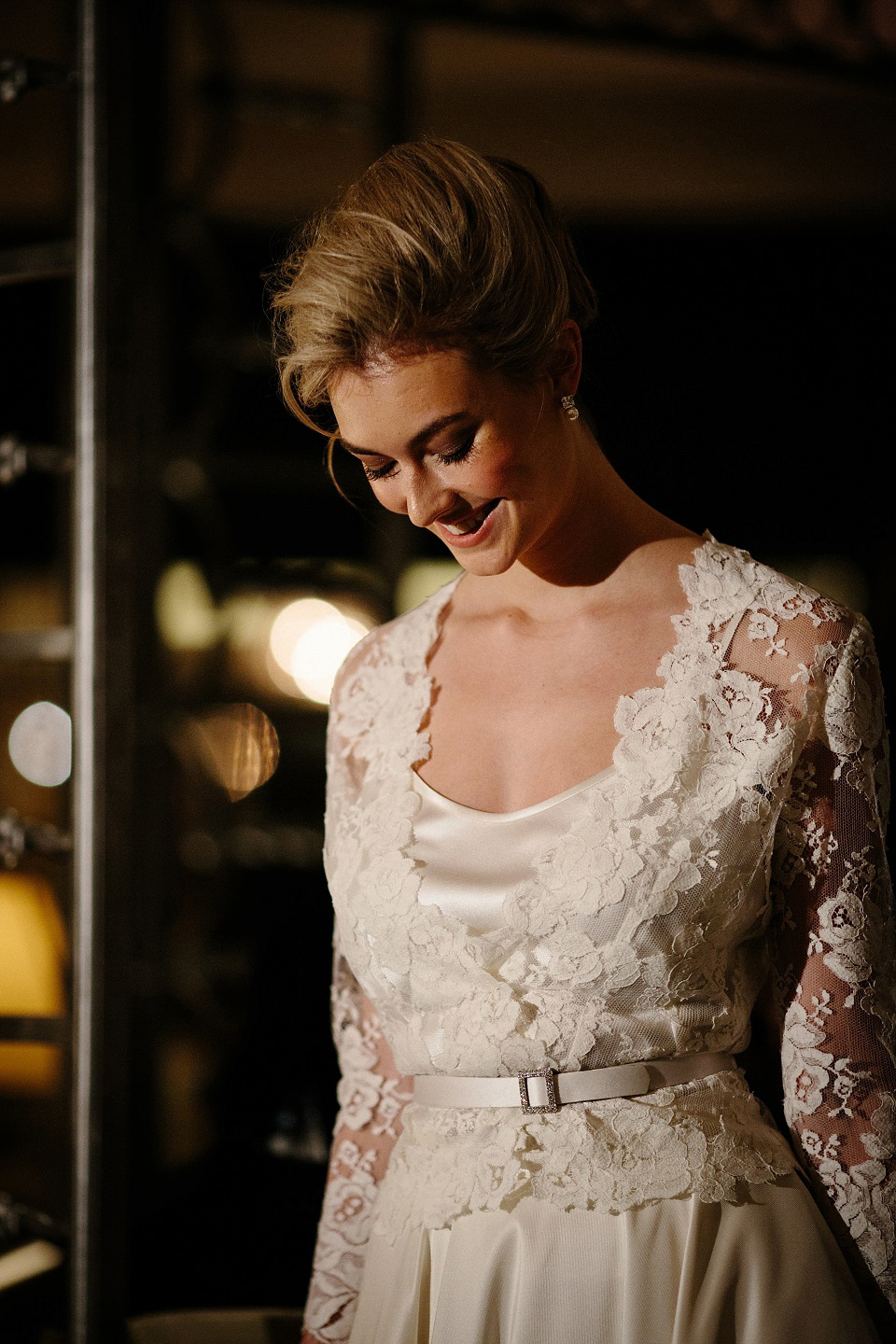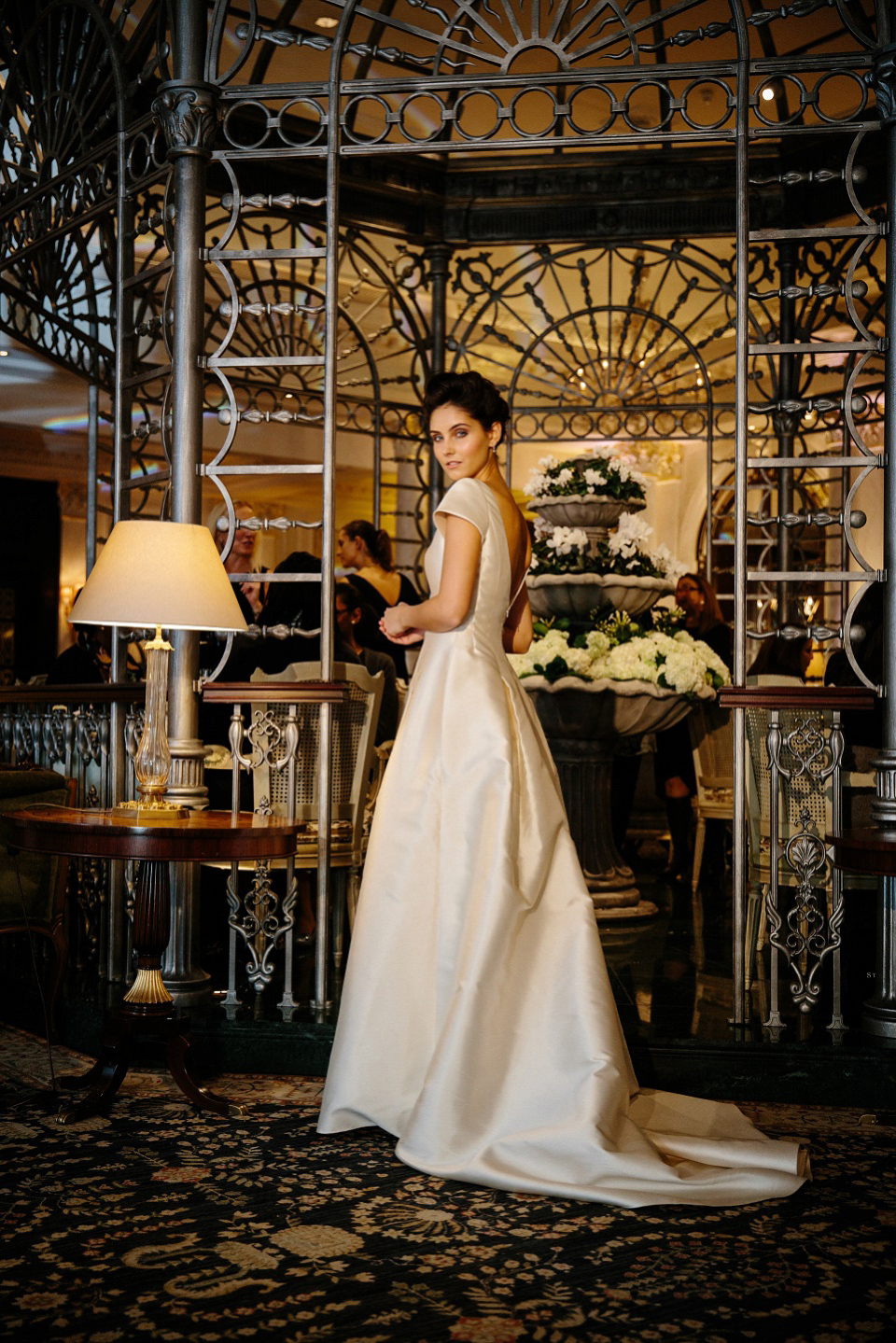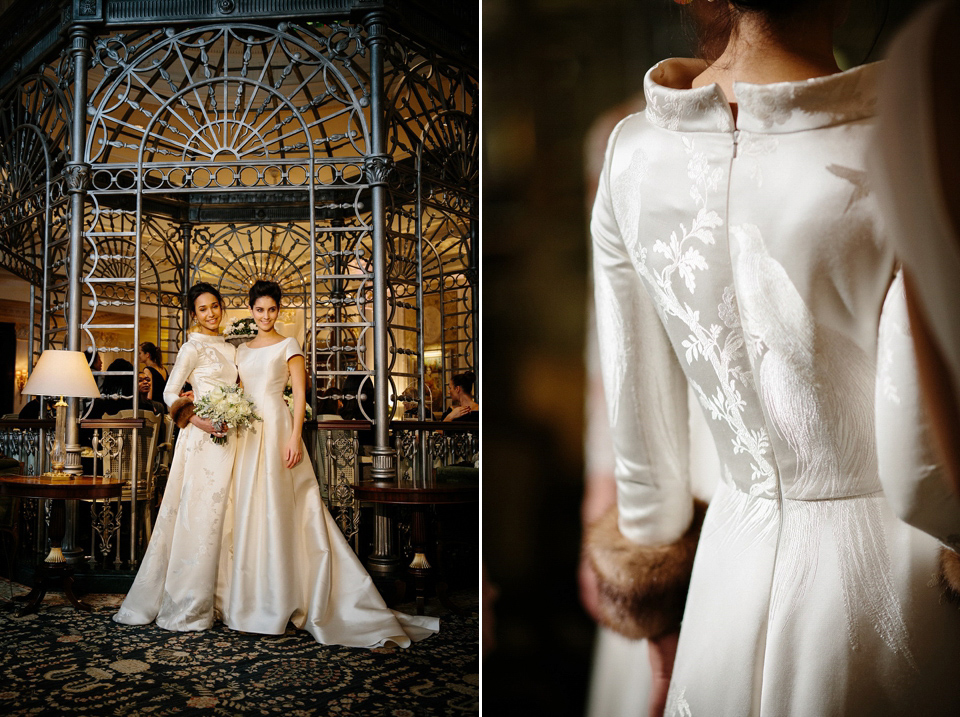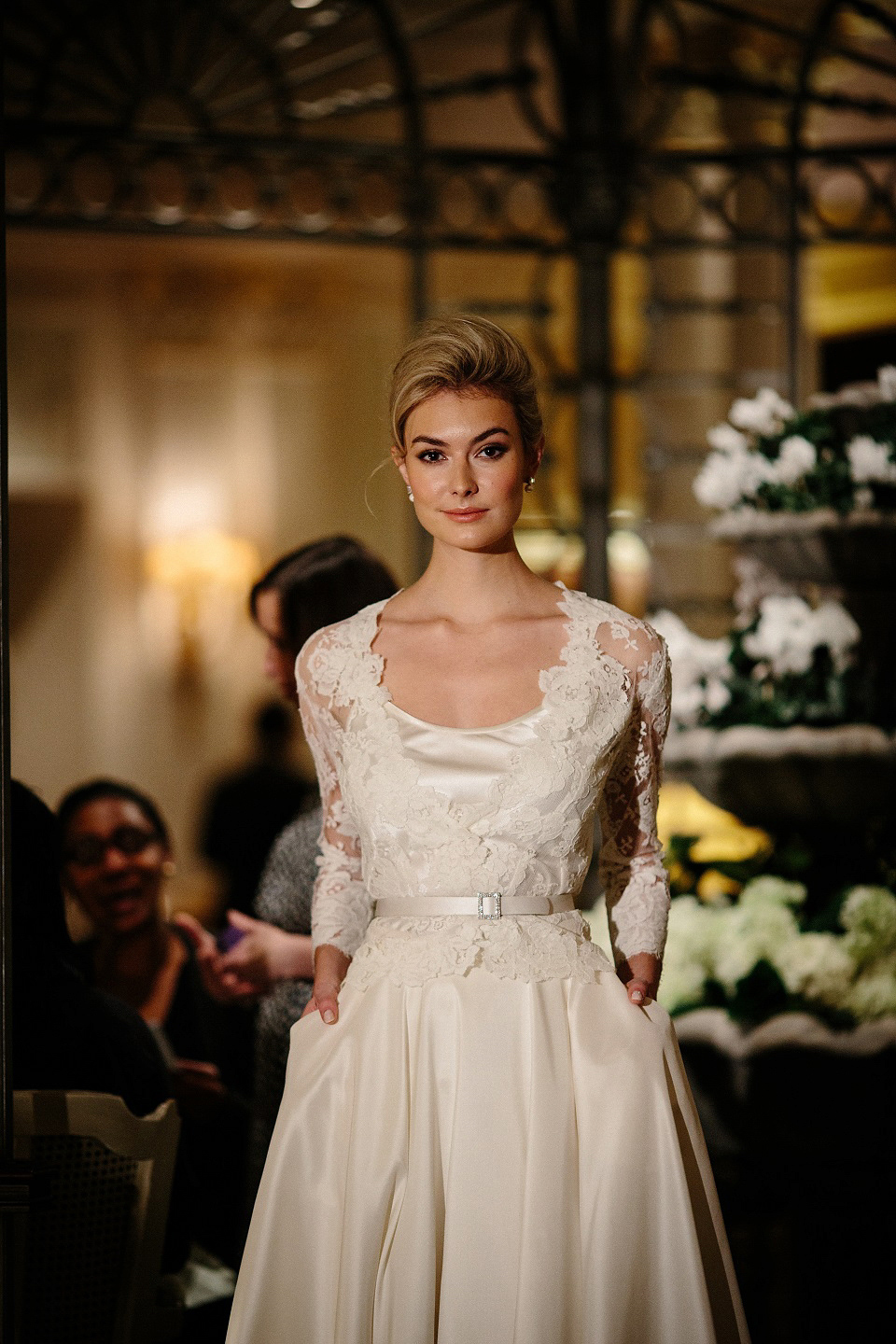 Chic, understated, elegant and unbelievably fabulous, a Stewart Parvin wedding gown is a thing of beauty.
Wedding gowns by Stewart Parvin can be found at a number of handpicked stockists as well at the Beauchamp Place flagship boutique. Gowns from stockists start at £2,500 and from £3,500 at Beauchamp Place. Couture wedding dresses by Stewart Parvin range from £7,000 upwards.
For more information, do take a look at the Stewart Parvin website. Here you'll find all the latest information on the womenswear and bridalwear collections not to mention a fabulous blog and utterly wonderful pages full of gorgeous Stewart Parvin real brides.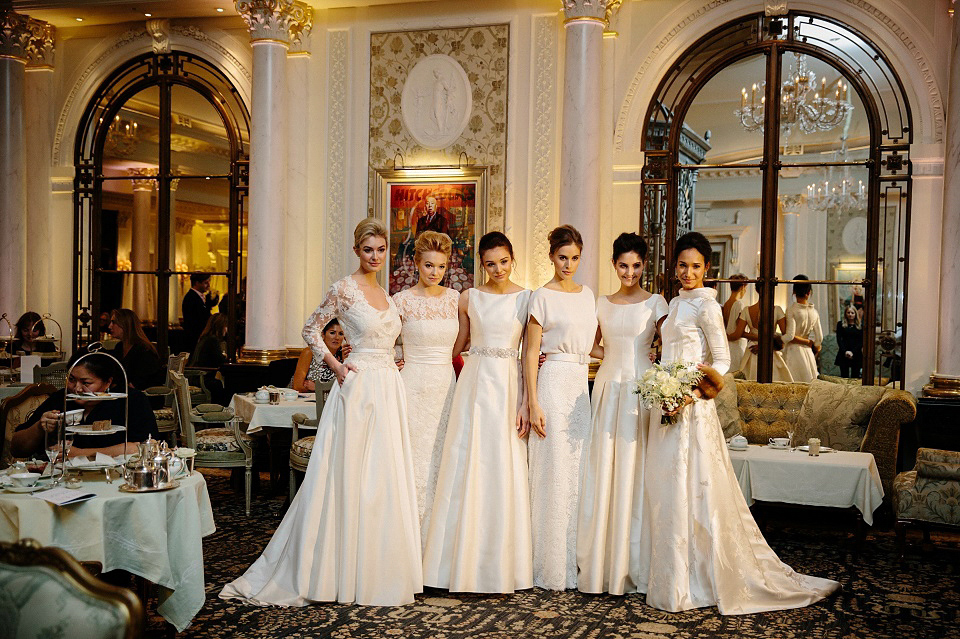 You can contact the London bridal boutique here or via [email protected] and if you'd like to connect with Stewart Parvin on Facebook or Twitter, they'd love to welcome you to their world.
Love Tamryn x
This is a sponsored post