Well hello again and let's give ourselves a little cheer because we're now on the downhill to the bank holiday weekend for sure. I do hope that you've got lovely plans if you're lucky enough to have an extra day off. Whatever you're up to, shall we allow ourselves an indulgence right now? I think we should and so it's a great pleasure to introduce you to Mimosa Couture Bridal Accessories and their beautiful headpieces.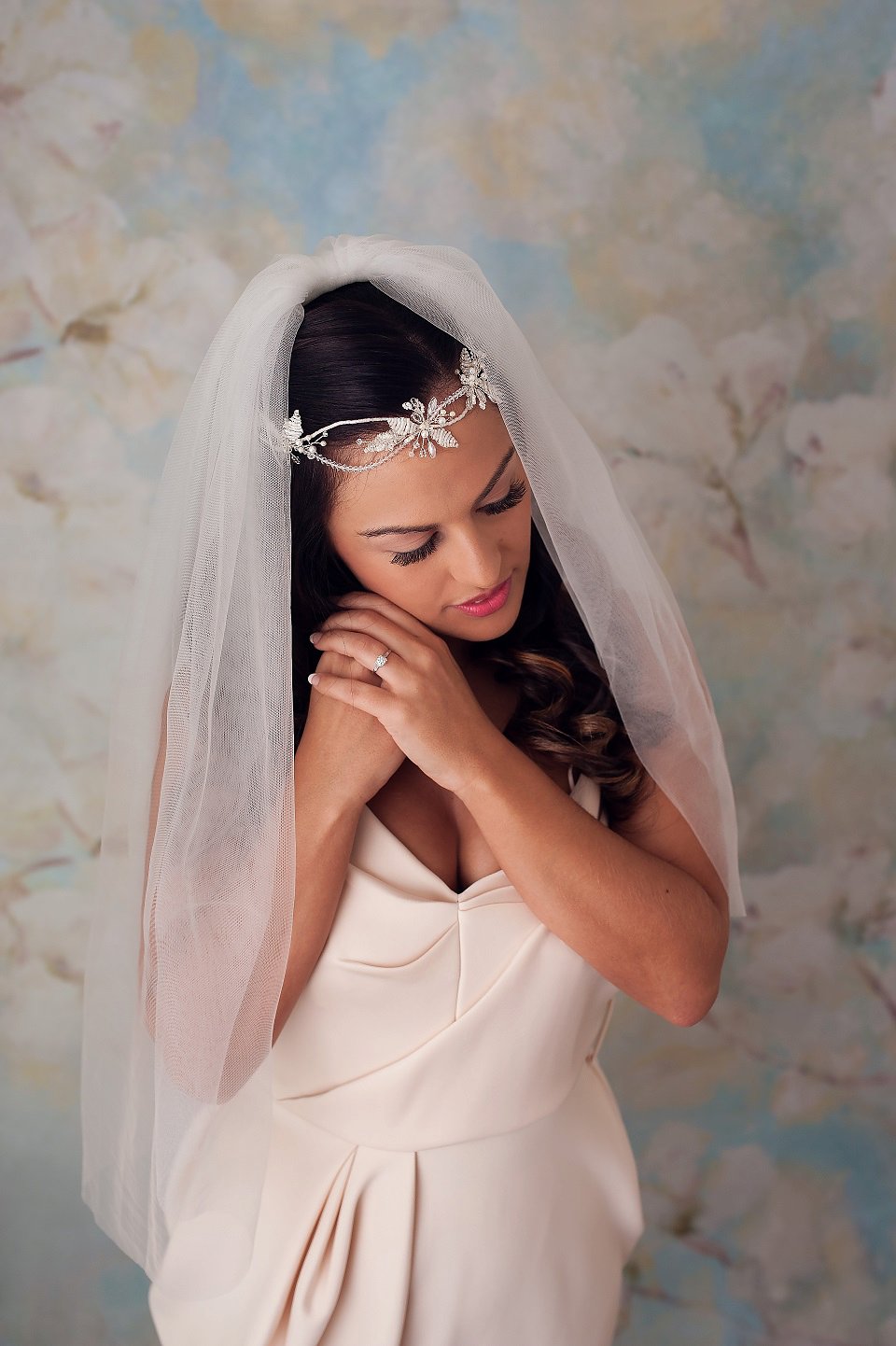 Designer Carole Markham Mullett has always been a maker and her love of creating is clear for all to see. After a career change from teaching, Carole was super keen to create a business that allowed her to provide fabulous service and wonderful pieces to brides and so, after refocusing her designs, she's delighted to launch Mimosa this year with a fresh and gloriously bridal collection.
"I love creating modern, versatile and romantic headdresses for brides," says Carole. "I work from my studio in Buckinghamshire, England and every item is handmade to order before being sent to brides all over the world."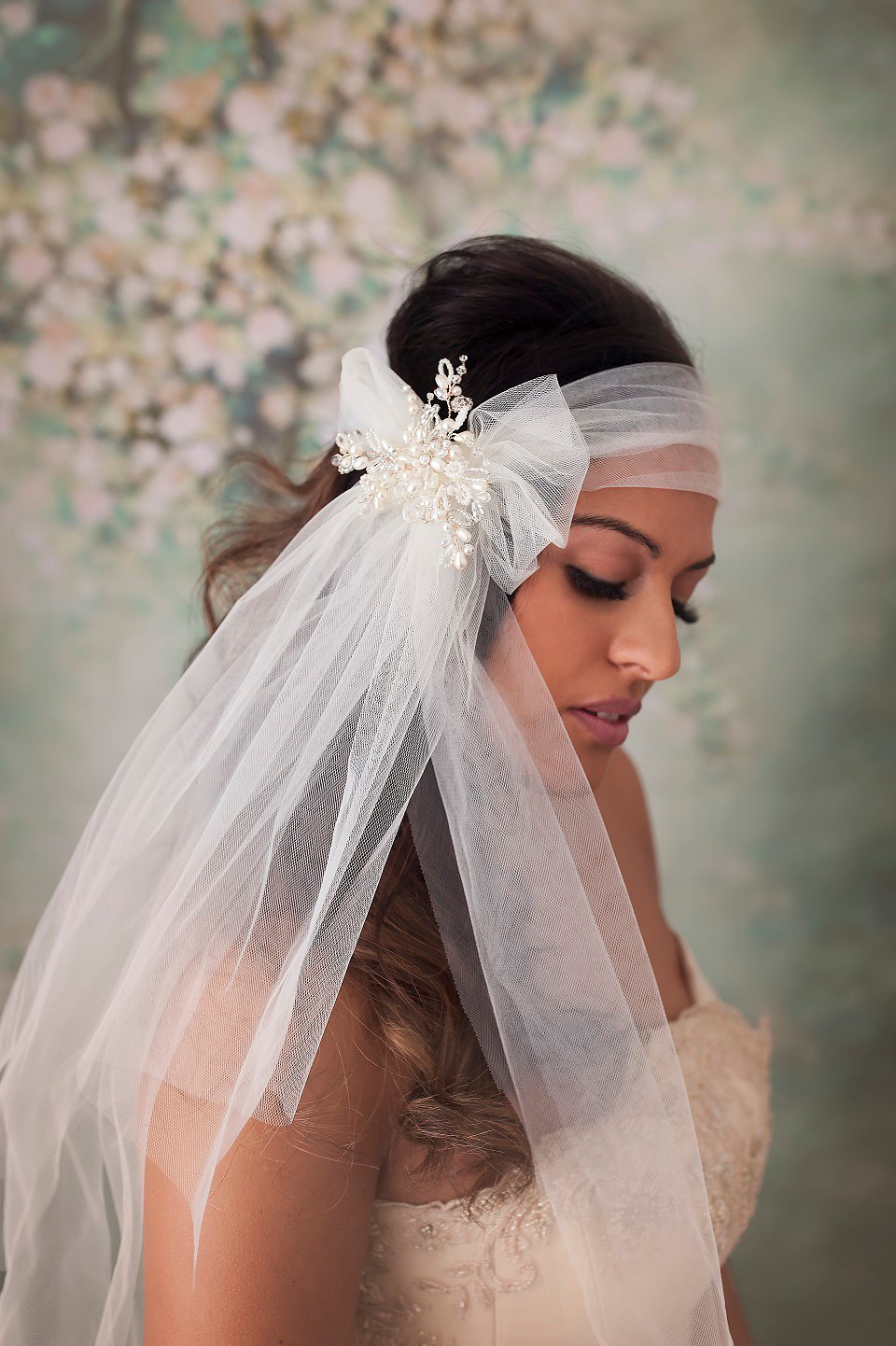 "I really like my pieces to be flexible. I love designing items that can be worn in different ways so you'll find pieces in the collection with detachable veils and flexible hair vines that can be worn through a messy bun or as a halo. My style is quite botanical so there are lots of floral and leafy motifs in my designs."
I have to say that I'm in love not only with Carole's amazingly pretty accessories but also with her desire to make sure that her clients receive a headpiece or bridal accessory that's completely perfect for them. Whether you'd like a few tweaks to a design from the collection or a truly bespoke design, Carole and Mimosa Bridal will give you all you need.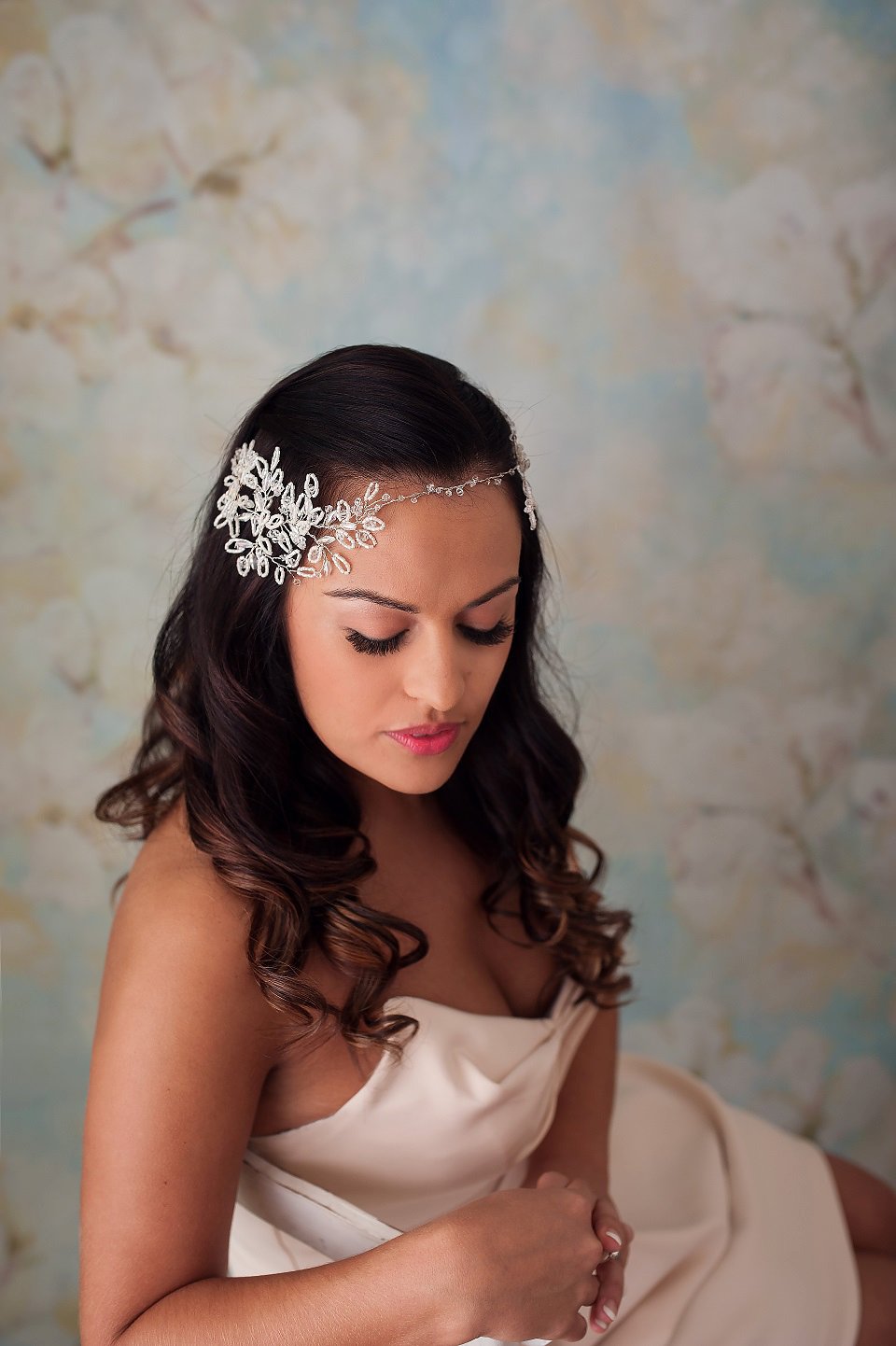 "I think that handmade items are always special due to the natural variations in each piece. If you buy handmade, you have something unique and I consider and care about every part of each piece I make."
"However, my favourite features of the Mimosa service is the facility to alter and adjust elements of a design and to create bespoke, one off pieces. I can vary colour, size, shapes and fixings to ensure that a bride has a headpiece that looks just as she wants it to."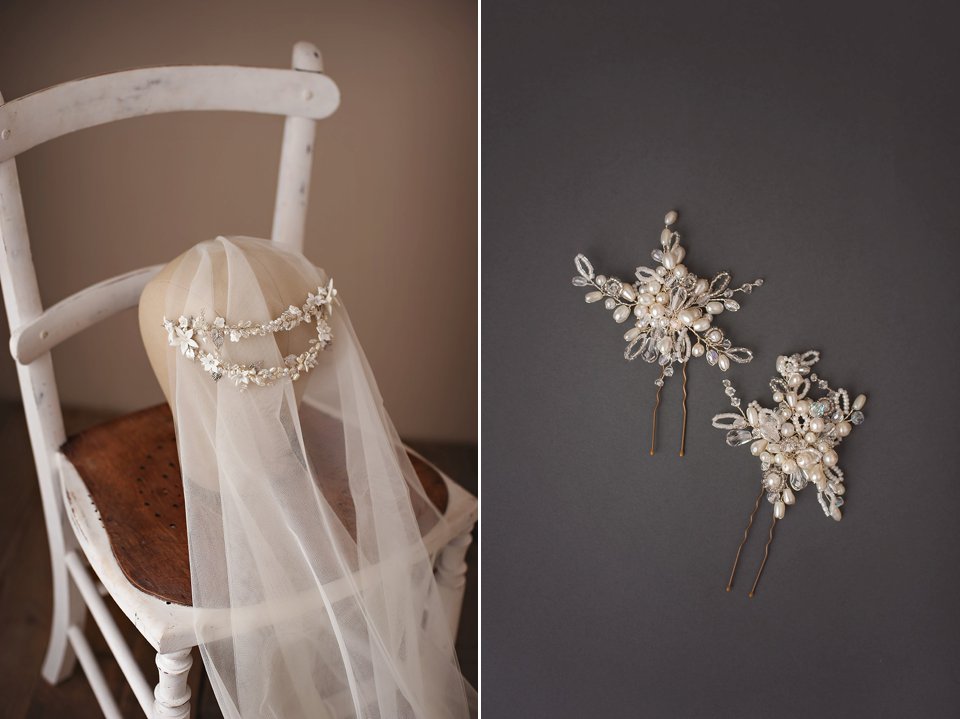 As you would expect from a designer that includes so many botanical references in her collections, Carole is inspired by gorgeous floristry and the delights of the natural world. Inspiration can also appear from materials, vintage jewellery and even one of our favourite bridal designers, the incomparable Claire Pettibone.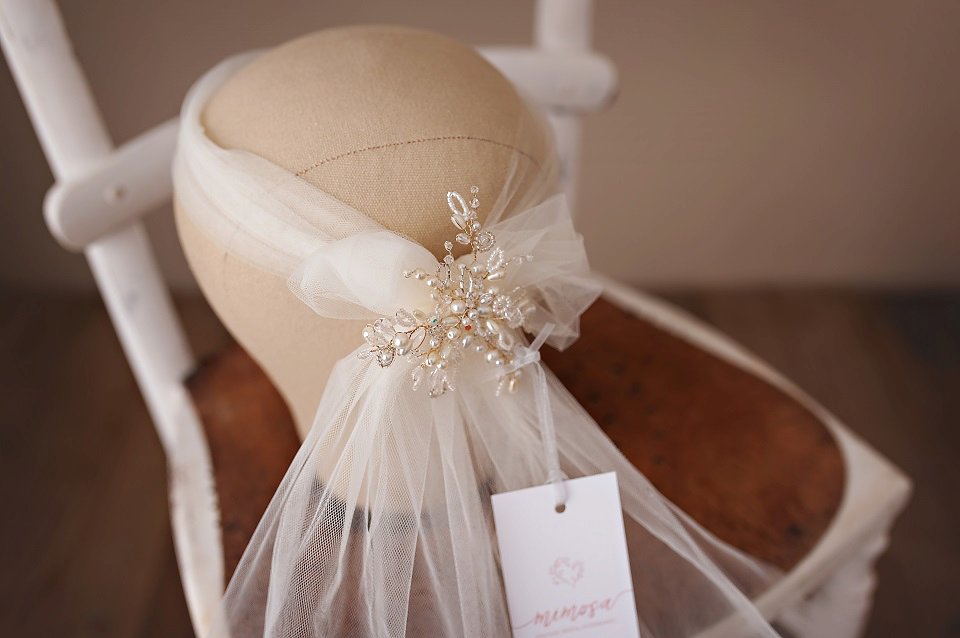 And the heavenly headbands, hair vines, hair combs, birdcage veils and hair pins & brooches weren't enough, I also have to tell you about the fantastic Pink Pearl collection from Mimosa Couture Bridal Accessories because when you purchase one of these pieces in their blush and gold tones with pink freshwater pearls, Carole will donate 12% of the sale price of each item to Cancer Research UK – perfect if you'd like your accessories to make a real difference.
It's such a pleasure to welcome Mimosa Couture Bridal Accessories to Love My Dress because we adore exquisite design as much as you and these bridal accessories just make us smile.
Handmade bridal headpieces from Mimosa Couture Bridal Accessories range from £50 upward to £280 with quotations for bespoke designs available on request.
For more information on the latest collection from Mimosa Bridal, to order online or to find out more about commissioning a bespoke piece, do take a look at www.mimosabridal.com (I warn you now, you can happily spend a LONG time browsing!)
If you'd like to contact Carole to discuss your order or to arrange a bespoke design consultation, you can do so here and you'll also find Mimosa Bridal on Facebook, Pinterest, and Instagram. Carole loves to talk about all things wedding so you're certain to receive a very warm welcome!
Love Tamryn x
This is a sponsored post