Hello again dear readers and I'm so delighted to be back again today with yet more fantastic news from the wedding world. The much sought after and super cool Australian bridal label, Grace Loves Lace, will be opening their first European showroom on 18th April and it's in London.  You read that right lovely ones – these unique and free-spirited wedding dresses, made with gorgeous French and European laces are coming to the UK.
I have been a fan Grace Loves Lace wedding dresses for a long time now. I love the fact that these gowns are different from the norm, super feminine and that they manage to be both laidback and luxe at the same time. The fact that Grace Loves Lace is also renowned for their service basically means that I'm a fully paid-up member of their pretty sizeable fan club.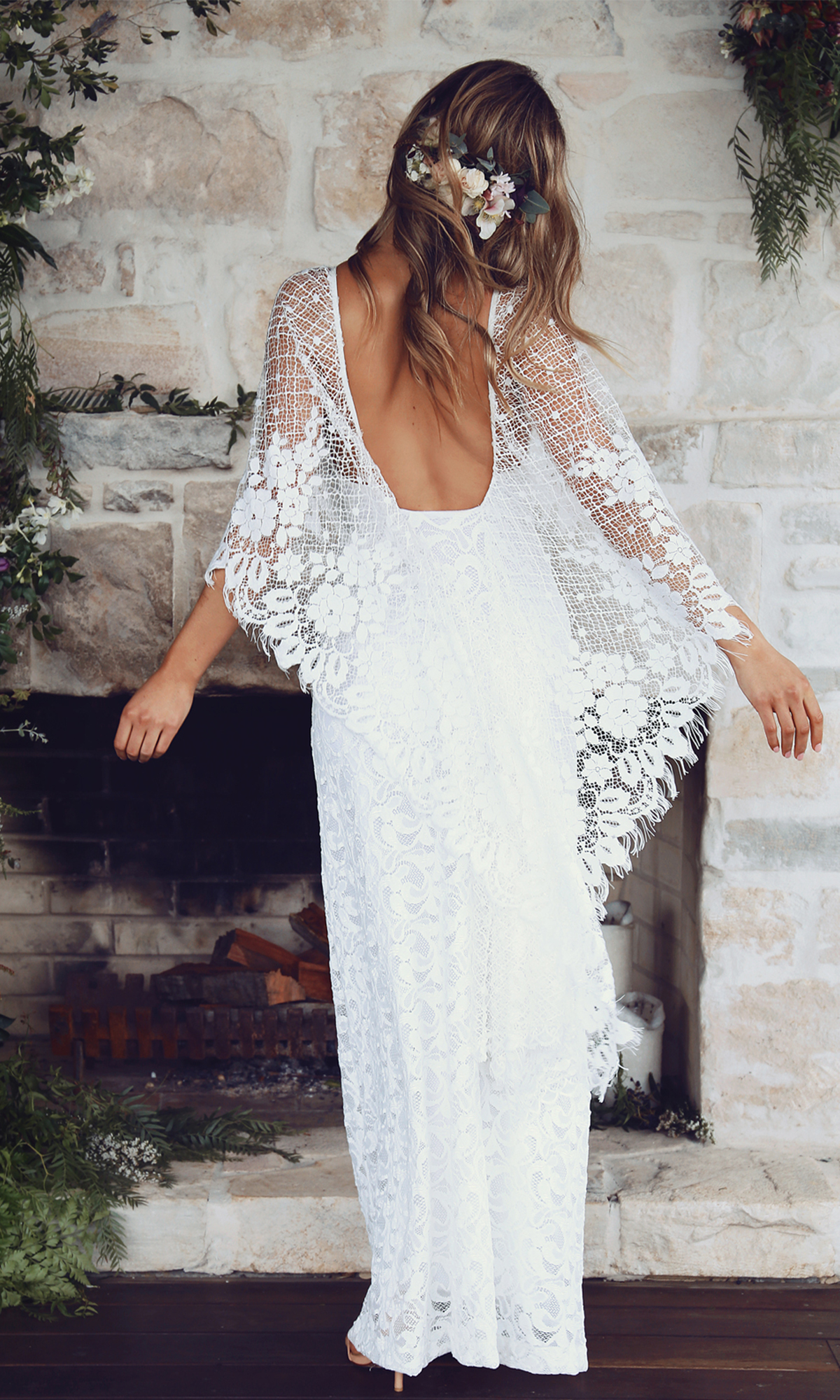 So today, it's such a pleasure to introduce you to Grace Loves Lace and find out more about their first European showroom. I've also got the all-important details so that you can book yourself an appointment ASAP – London is most definitely calling right now! Let's hear all the news from the Grace Loves Lace team…Before we jump into the exciting showroom news, would you like to introduce Grace Loves Lace to readers who aren't yet aware of your brand?
Grace Loves Lace pioneered the way into a new generation of bridal, shunning the traditional 'uniform' and introducing a fresh and modern take on what to wear, how to style it and how to buy it. We're passionate about making luxury wearable and accessible for women around the world. We offer brilliant service and ethically made luxurious gowns that are as versatile and comfortable to wear as they are effortlessly unique and magnificent.
Who are your brides and is there a Grace Loves Lace signature style?
Our bride is a woman of style, substance and passion. She's captivating and authentic. She has soul, intelligence and wit. She is a fearless, natural beauty that sets the world on fire.
Our signature gowns are absolutely designed with this bride in mind. Alexandra, Inca and our iconic Hollie gown really show just what Grace Loves Lace is all about.
So, what made you decide to bring Grace Loves Lace to London?
We've always had such a loyal following in the UK and Europe and there's such a demand for us to have a permanent base over there. After opening our first international showroom in Los Angeles, California last July, we knew that London would be next!
It's no secret that London is one of the fashion capitals of the world, filled with inspirations, creativity and an overall intoxicating atmosphere. We've always been so inspired by the European lifestyle and the European woman, she's at the core of our brand. She is sophisticated and full of passion, just like our Grace Loves Lace women.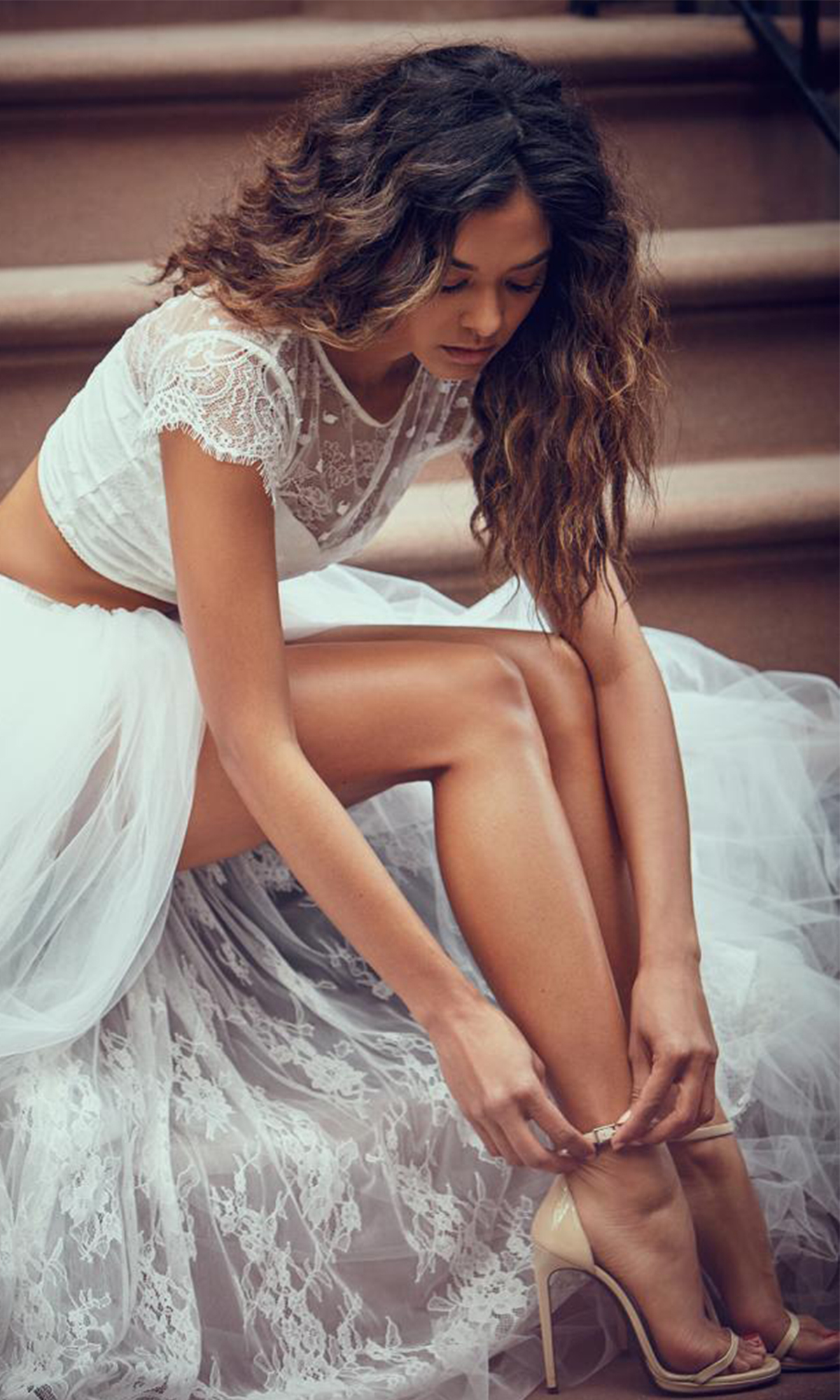 What can brides expect from your new showroom in London's Shoreditch in terms of its style and décor? We're expecting big things!
Our London showroom will have a sexy and feminine aesthetic with luxurious blush and gold accents. The space has breathtaking glass ceilings, exposed brick walls and chic copper hardware.
We want this to be a calming and relaxing space for brides, as we've always believed that finding 'The One' should be a stress-free experience.
Tell us a little bit more about the Grace Loves Lace bridal shopping experience?
We offer a really unique experience for our brides as our collection is sold exclusively via our website with the help of our amazing Stylist team who are available via email, phone, live chat and Skype. We also have two (soon to be three!) beautiful showrooms located in Australia, Los Angeles and London where brides can meet with a Grace Loves Lace stylist to find their dream dress.
Alternatively, we have an exclusive global Concierge Service, which is essentially a popup showroom, where we visit different cities around the world to meet with international brides and allow them to experience our collection in person.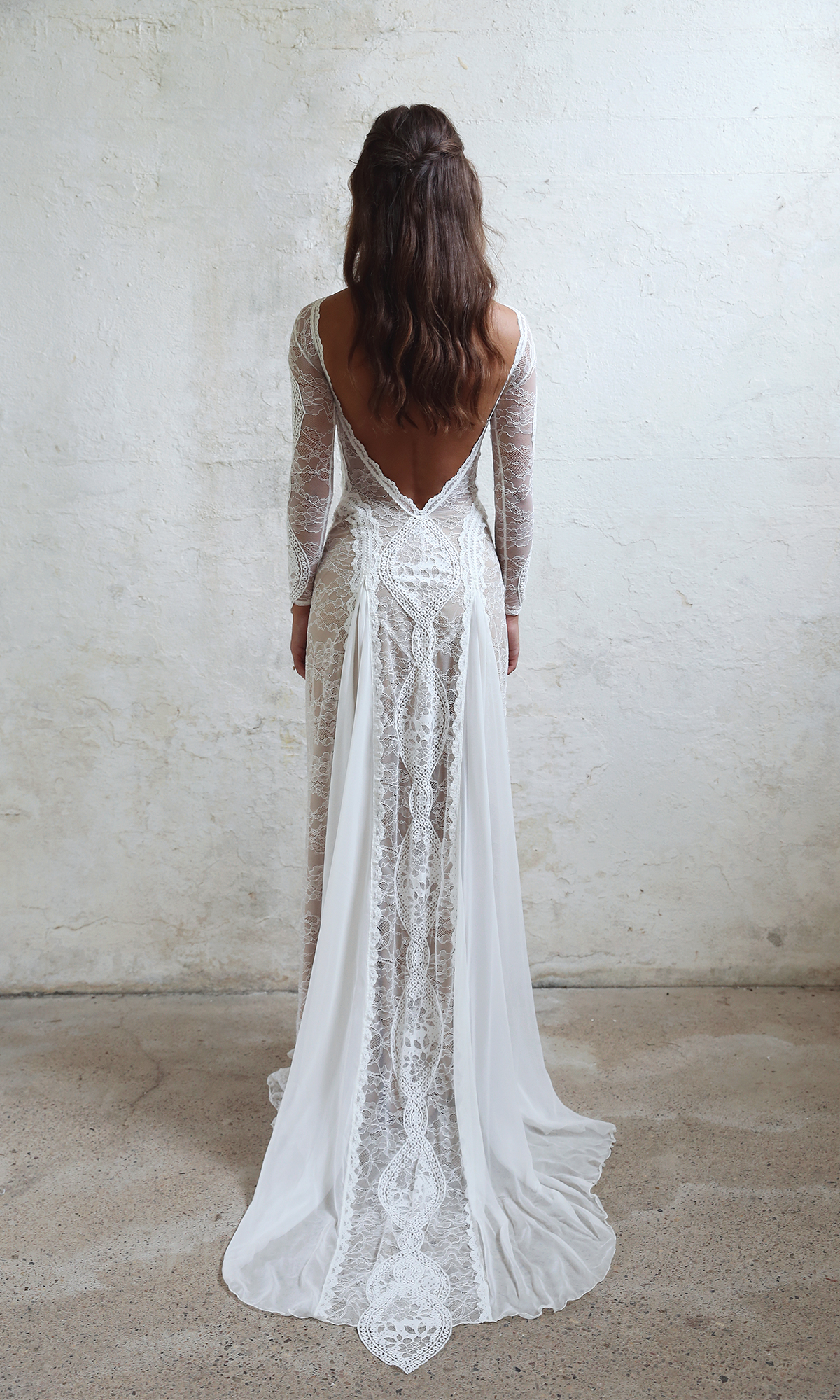 Are there any dress shopping tips that you'd like to share with our readers?
Oh yes! Our Head Stylist Anna has a few top tips:
Pinterest, Pinterest, Pinterest! Create mood boards and get a really clear idea of what kind of wedding you want to have and what dresses will suit you best. Think about all aspects of your wedding – bridesmaids, bouquets, hairstyles etc. and find your muse!
Look at the fabric composition of a gown before purchasing and ensure that it's suitable for the climate of your wedding.
Talk to your fiancé about how he sees you on your special day. This might surprise you and it's nice to keep in the back of your mind if you're struggling to choose between two gowns.
Lastly, is it true that a Grace Loves Lace gown is the most pinned wedding dress on Pinterest?!
Yes it is! Our Hollie gown has the title of the most pinned wedding dress in the world and it's been pinned over 2.5 million times! The Hollie was such a popular style that it actually sold out because the French lace was so limited.
We went ahead and created the Hollie 2.0 for our adoring brides and we'll definitely be bringing this gown to London with us!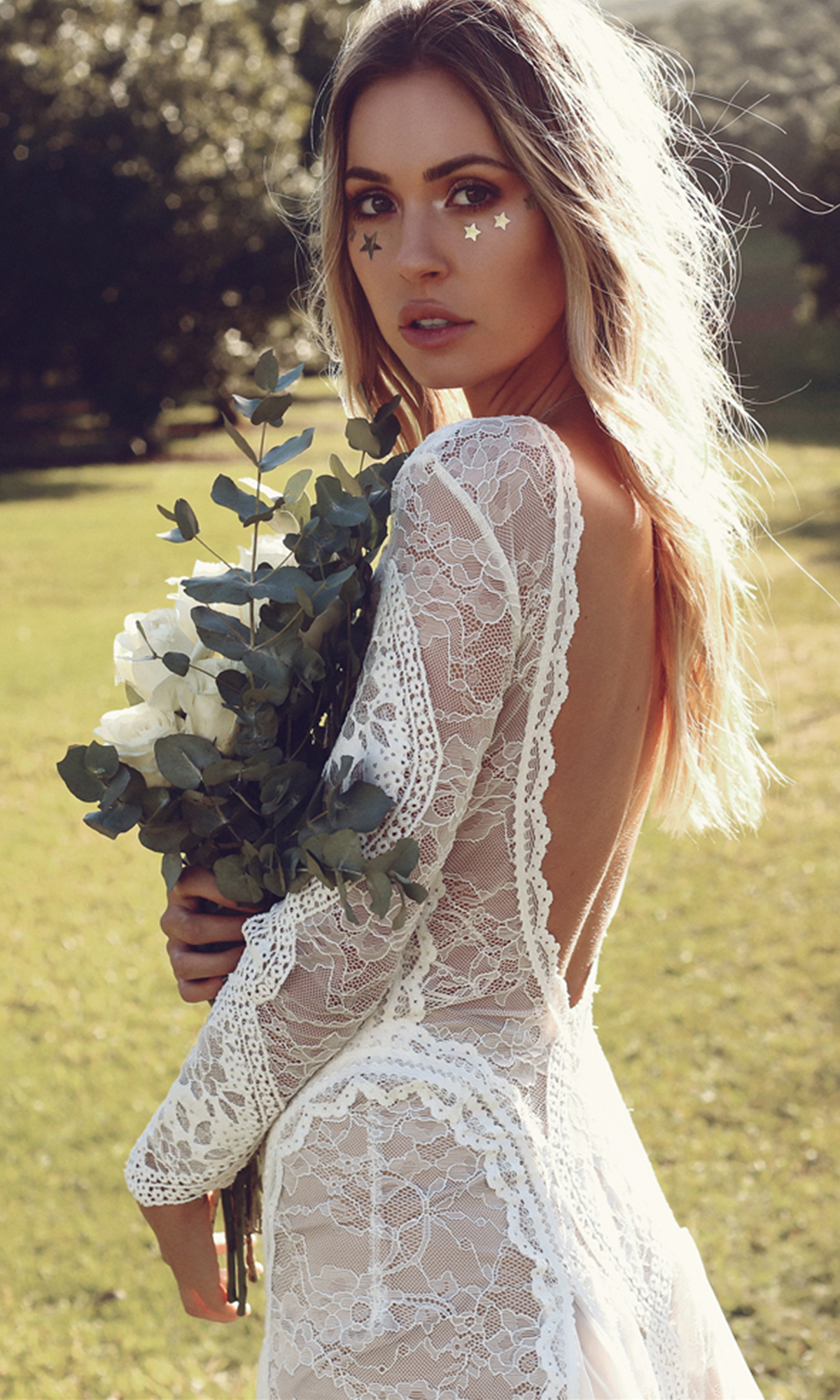 Grace Loves Lace will open their London showroom on 18th April. I have no doubt that it's going to be an instant hit so I'd urge you to book your appointment now. Simply click here to secure yours.
At your appointment, you'll be welcomed by a cool glass of Grace Loves Lace signature rose tea and then with your personal Grace Loves Lace stylist by your side, you'll be able to experience their unique designs in person.
There are no photos with those IDs or post 681478 does not have any attached images!
For more information about the London showroom, you might like to take a look at these FAQs. To find out more about Grace Loves Lace and to view their designs, just visit their website and be prepared to spend quite a lot of time browsing happily!
Love,
Tamryn x
p.s. We'll be visiting the Grace Loves Lace London showroom soon so expect a behind the scenes report soon!
This is a sponsored post