As you read this on Sunday, I'll be making my way back home from the beautiful city of Barcelona, where I've been ensconced since Monday, wrapped up in a world of bridal fashion. The big occasion we were in attendance for was Barcelona Bridal Fashion Week, a brilliantly organised week-long event that kind of takes over the city for the duration; press, newspapers and TV are all over the shows that take place every day from some of the top bridal designers in the world.
Our host for part of our stay was the wonderful Jesus Peiro team. Now for those of you new to this brand, let me tell you first that you pronounce that 'hay-zoos', and that I am proud that my team and I have been working with and supporting this respected Spanish brand for several years now.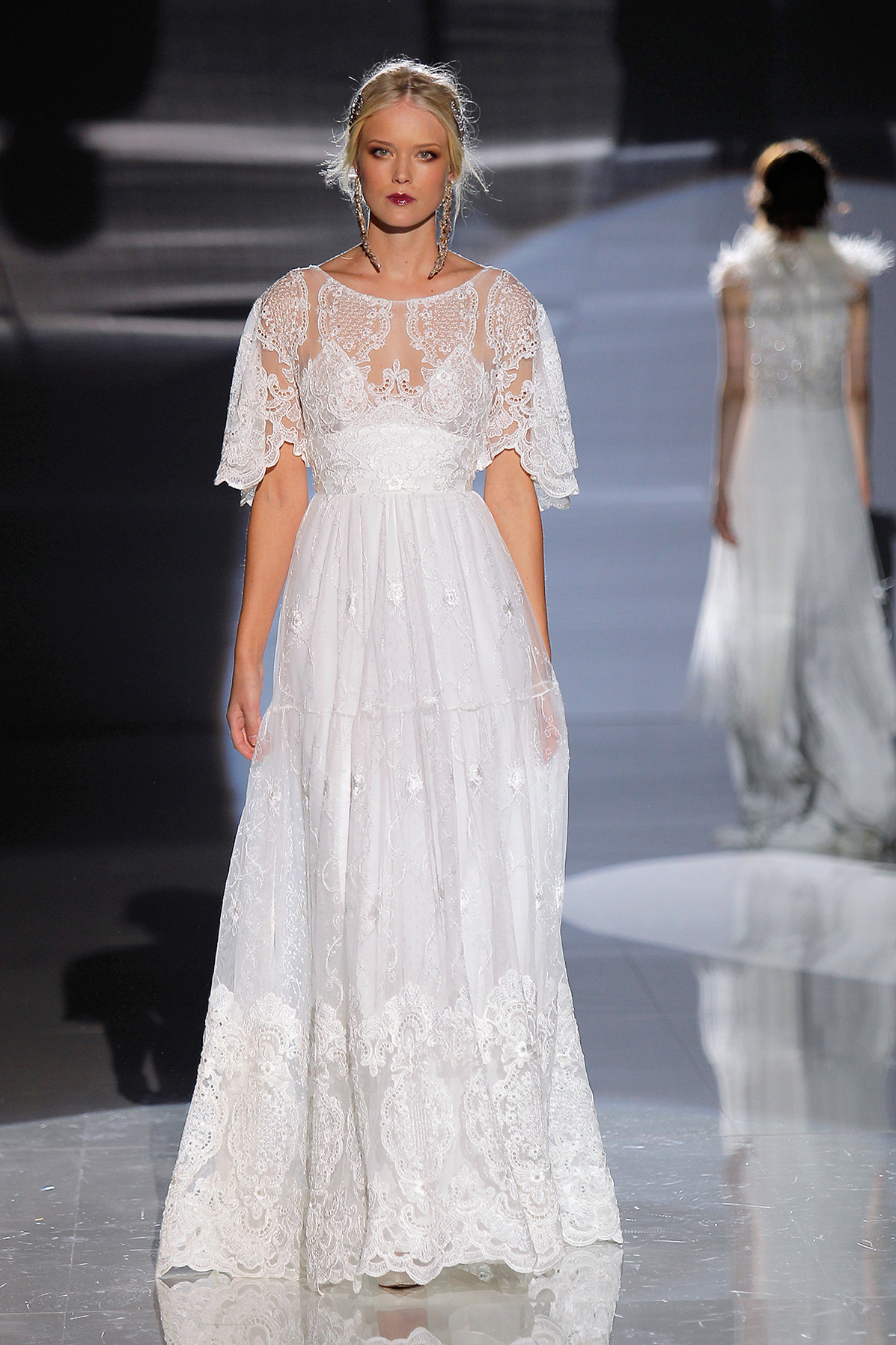 The Jesus Peiro team were in the city to launch their latest collection of bridal gowns – aimed primarily at those brides aiming to buy and wear a gown in 2018.  Named 'Metropolis', the collection has taken inspiration from the Art Deco years of 1920 – 1939, and in particular, the magnificent modern buildings and structures that graced that skyline of New York at the time.The deco era influence is very evident, and perhaps my very favourite piece was the embellished, eau de nil dinner jacket pictured above. I could easily picture one of Cecil Beaton's Bright Young Things, lounging on a chaise longue in this piece and surrounded by equally as glamorous party-goers.
But in spite of their architectural inspiration and design precision, these beautiful gowns are soft and feminine and provided the most beautiful movement on the catwalk.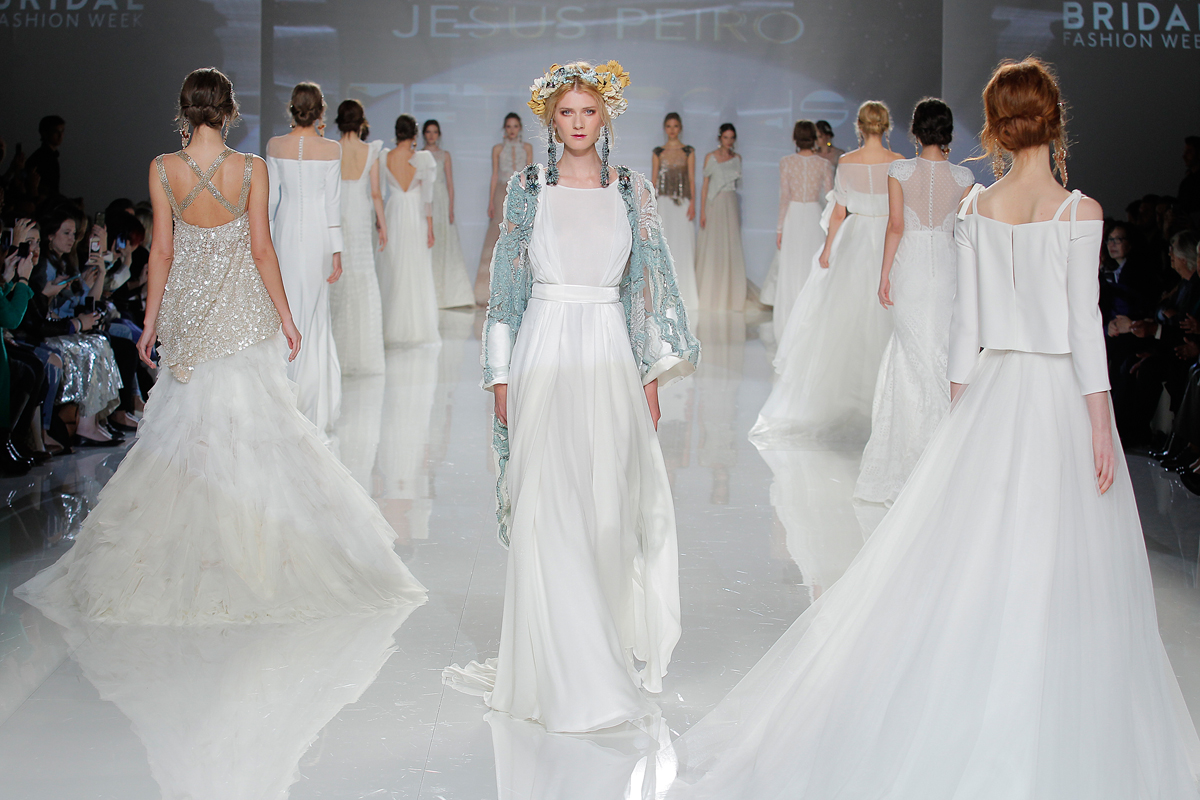 There are so many reasons I love working with this brand  – let me name a few; Jesus Peiro is a family business with the highest levels of integrity – they are in fact, the first recipients of the 'Spanish Origin Certificate', which guarantees the Spanish origin of each of their gowns (a little like British designers being able to claim that their products are 'Made in England' – this certificate is also reassurance of very high ethical standards when it comes to production).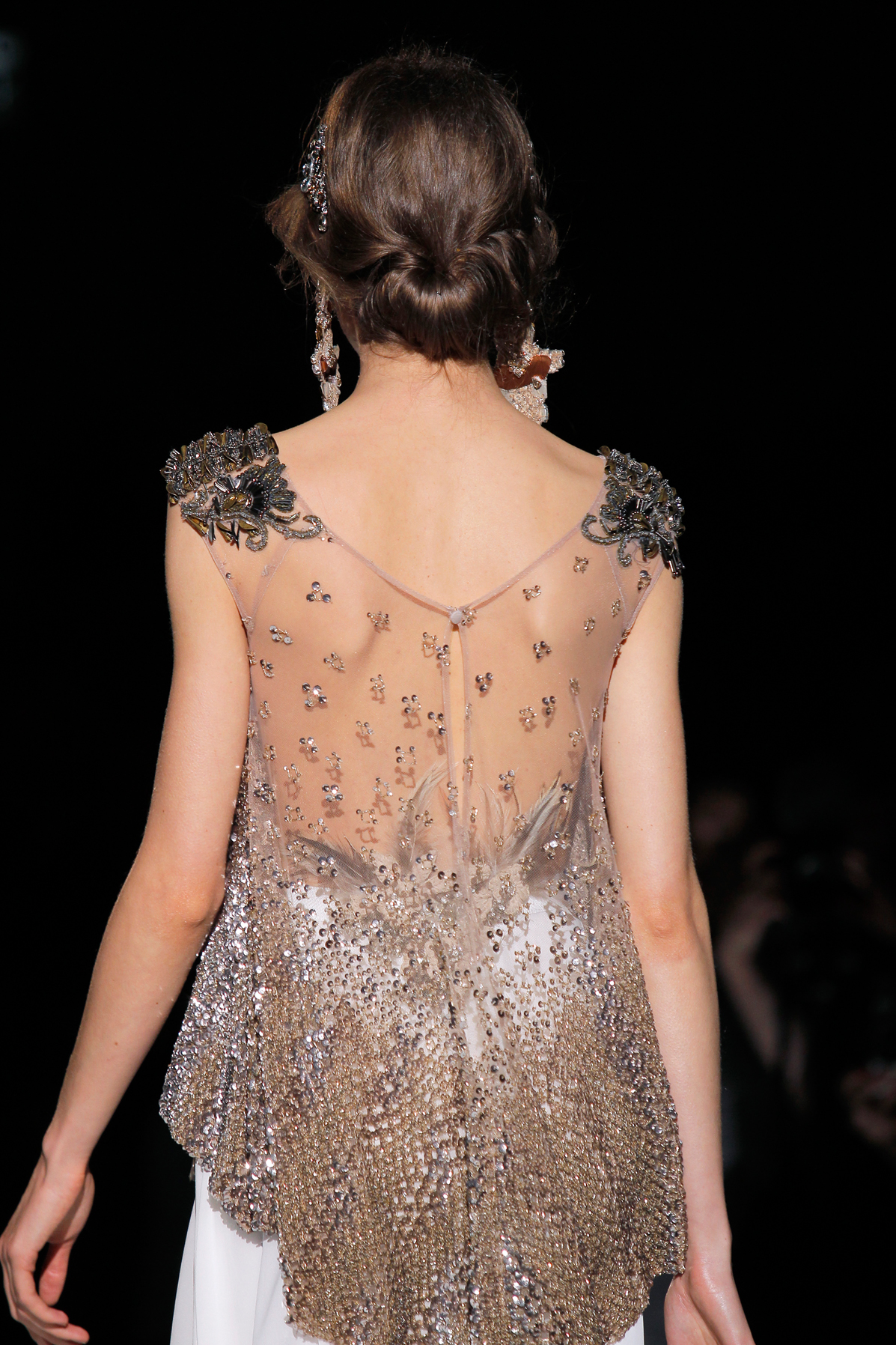 I also adore that there isn't a single ounce of pretentiousness about the Jesus Peiro brand or any member of their design team either. Despite the brand's continued success and despite Jesus Peiro now having a super cool young designer, Jairo Rguez Portela, who is first assistant to design director Merché Segarra, there is something so incredibly likeable about the whole company.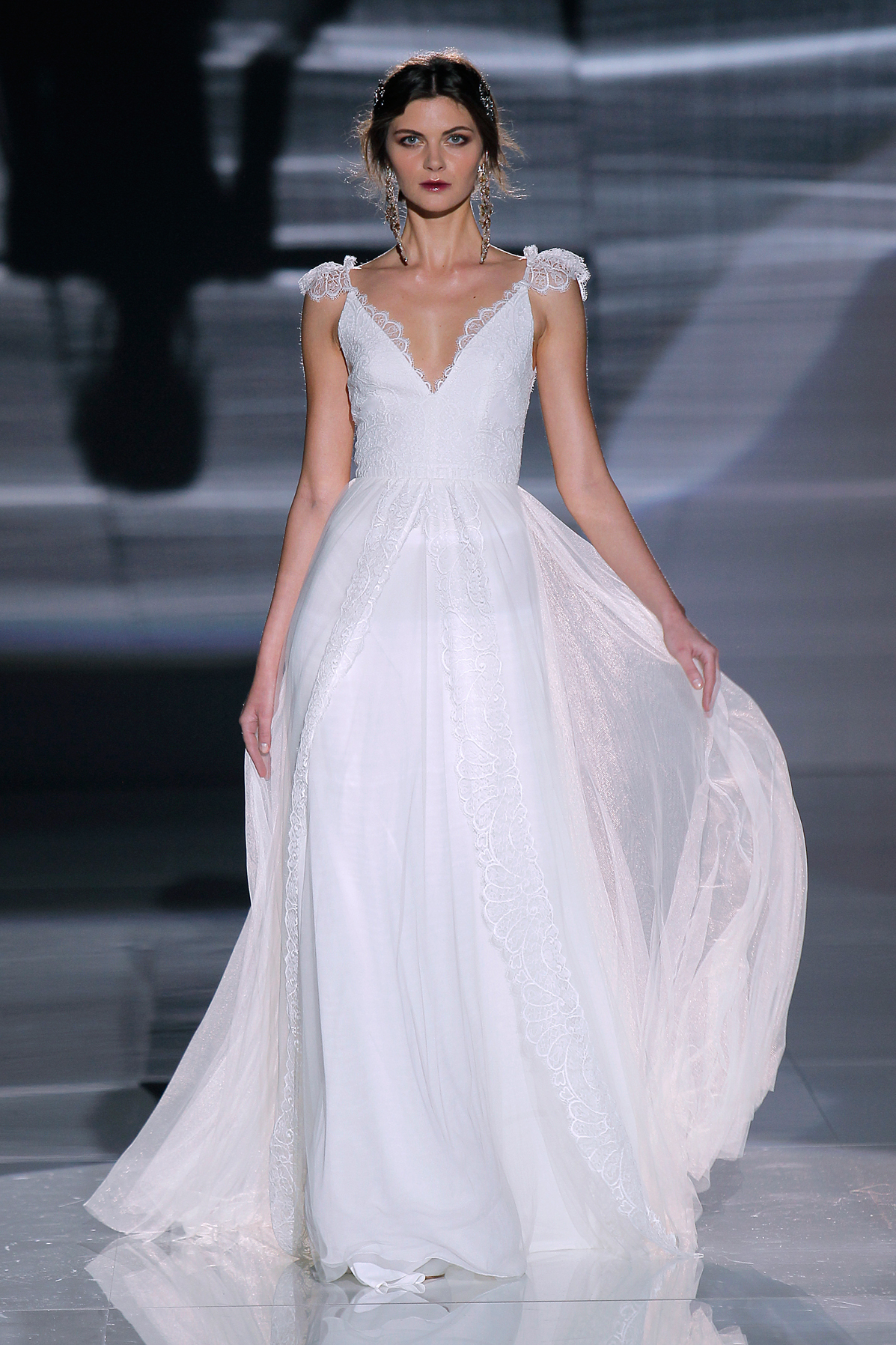 Usually at events like this, things can get very hectic, there can be a lot of 'fashion luvvying' going on – but not at Jesus Peiro. First of all, the team host their catwalk event mid-week at the fashion week convention centre.
Then they host a technical/buyers session at a local hotel the following day – which basically involves taking over the full floor of a hotel, equipping buyers with comfortable seating around a mini catwalk and hosting several runway sessions in the day, where the full collection is exhibited by catwalks that sashay with beautiful beaming smiles down the catwalk, whilst clutching a number that helps the buyers identify the dress they are looking at with their technical design sheets and order details.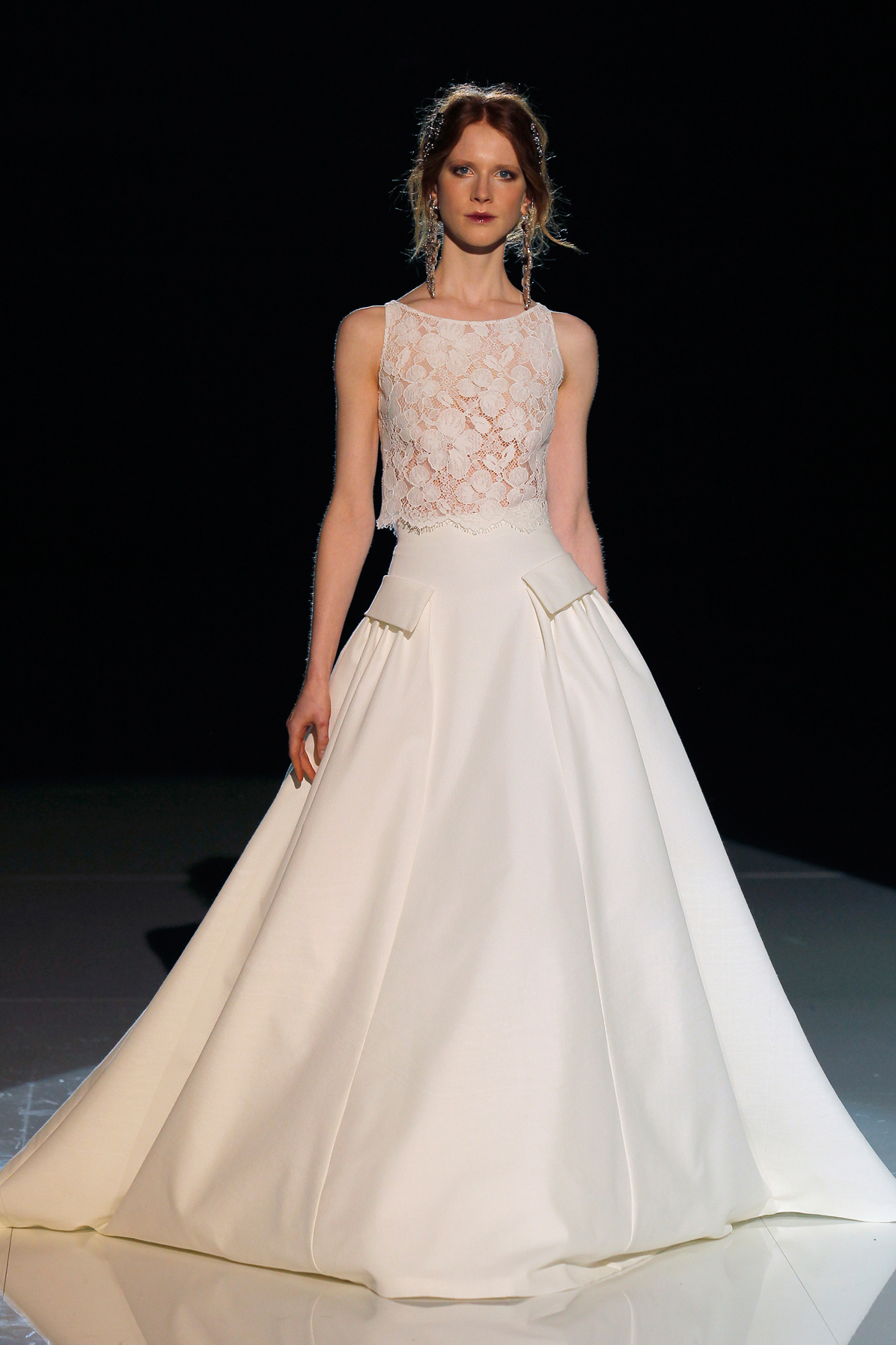 Lunch and refreshments are hosted and the design team are on hand milling about all day long, if not working with the models behind the scenes, then taking time to chat with buyers – and wedding bloggers alike. It's a gorgeous, relaxed atmosphere and an event I have come to look forward to each year very much indeed.
So, onto the collection itself – I simply adored it. These are gowns for the modern bride who wants to feel stylish and glamorous on her wedding day. They are gowns that make a statement without having to shout about it. They are beautifully cut, flattering and feminine.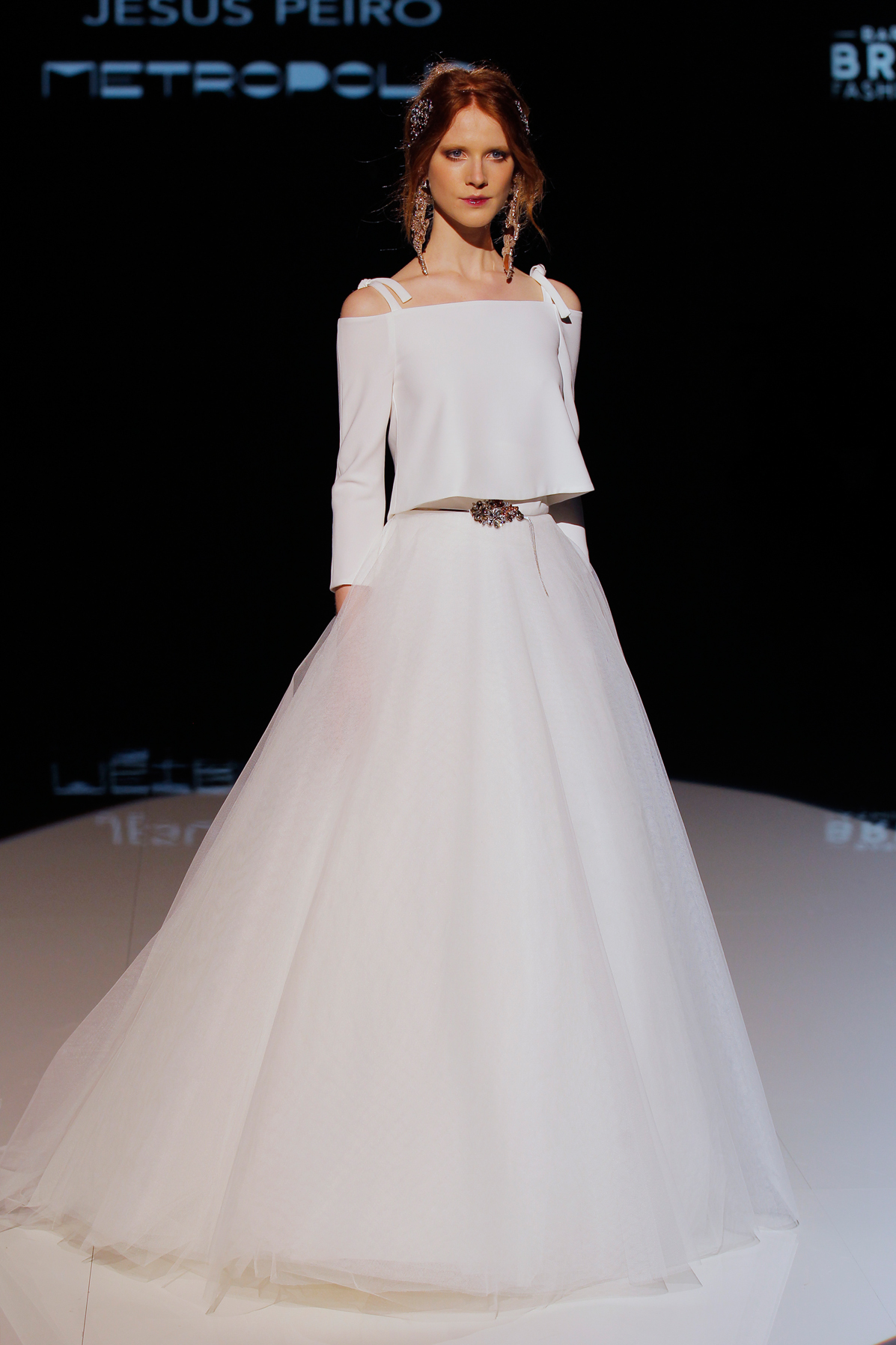 The texture and movement of this particular collection were two things that struck me most; these most beautiful couture gowns, crafted from the softest of silks, satins and lace, have been designed to move beautifully – forget any stiff, formal, structured style, fabric moves naturally  carefully selected and expertly hand-applied adornments add just the right level of attention grabbing detail.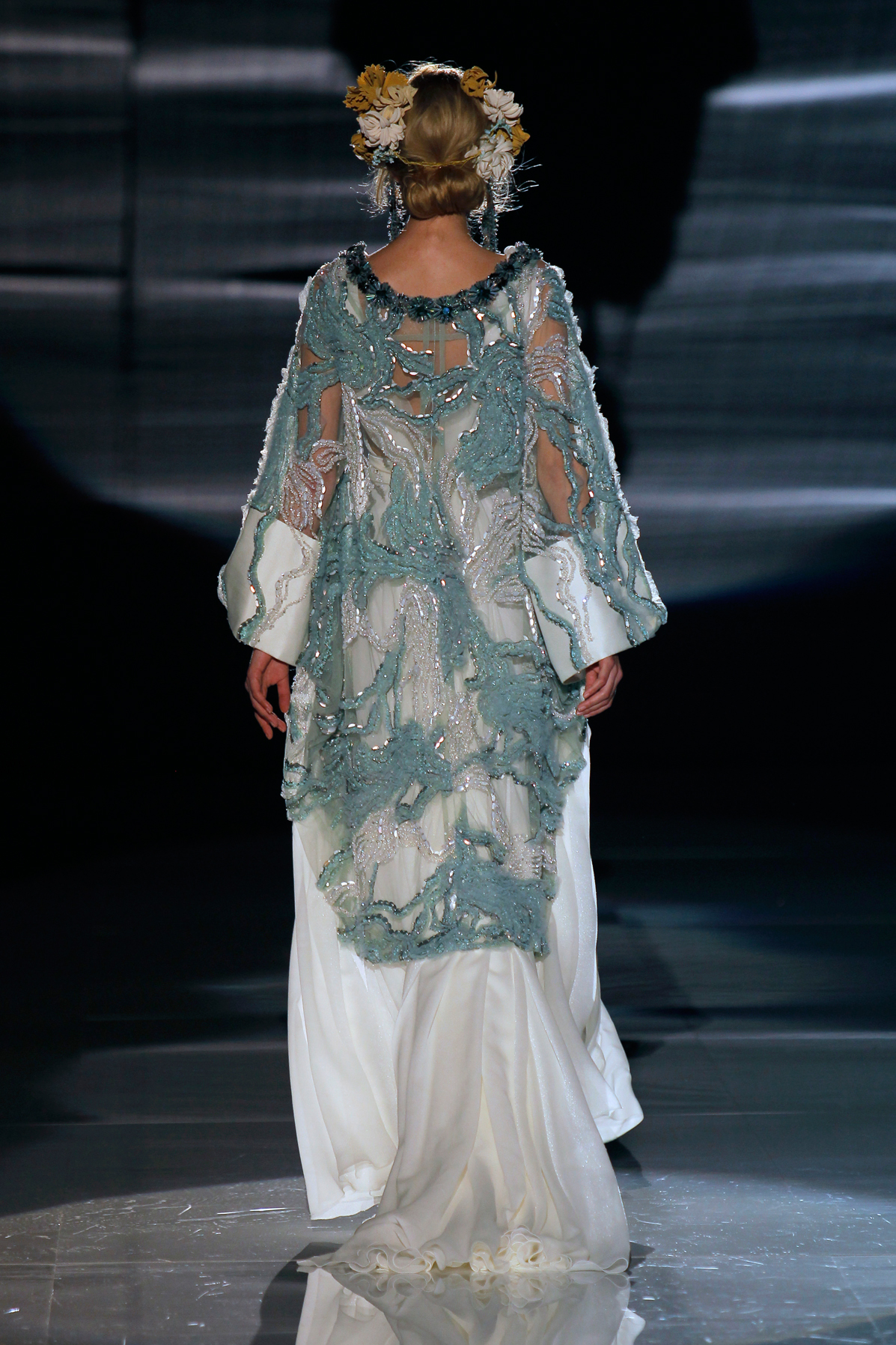 The images above are some of my very favourite pieces from the collection, though I genuinely loved it all. I'd love to know which designs might be your favourite. Skip to the end of this feature for further details on stockists and how you can try one of these gowns for yourself.
There are no photos with those IDs or post 681471 does not have any attached images!
A full list of UK based boutiques stocking Jesus Peiro can be found here. You can also view Jesus Peiro in our Style Files pages, where you'll find further contact details and social media links.
I'm such a big fan of this brand and know that readers of Love My Dress are too. Are you planning on wearing a Jesus Peiro gown? You can view other brides that have here.
Annabel x