Hello hello! It's so good to be back with you today for a Q&A with one of my favourite people in the wedding world who just happens to be Group Wedding Director at The Principal Hotel Company. Kelly Mortimer oversees all things wedding for the The Principal Hotel Company's amazing portfolio of venues and today, she's here to give us the insider track on the latest developments at The Principal Hotel Company and some great advice too…
In case you missed this feature recently introducing The Principal Hotel Company's 48 truly brilliant properties, then let me give you a quick rundown. Each venue has a remarkable history and a distinct character, bespoke wedding packages and super caring wedding coordinators. Their collection includes countryside retreats, elegant city centre hotels, Victorian mansion houses and, coming soon, an iconic London landmark.
Anyway, it's time to hear from Kelly and she can tell us much, much more…
Why weddings at one of your venues are so special?
Our romantic venues offer great event spaces but most importantly each venue has a personal wedding coordinator, my team are completely dedicated to offering a warm and helpful service from the first time a bride calls us. Our wedding people love what that they do and that's key when dealing with such a personal event and a bride for over a year – or sometimes two!
Are there venues in your portfolio to suit every type of couple?
YES! There's city chic glamour at our Principal properties (York, Edinburgh, Manchester and London) and they offer high-end luxury, menus for foodies and buildings full of style.At our De Vere Country Estates, you'll find rolling hills and treelined driveways not to mention outdoor ceremony spaces in many of our hotels. We even give destination weddings some competition with our incredible terrace overlooking the bay at St David's, Cardiff.
Which venues in your portfolio are the most popular for weddings and are there any hidden gems?
De Vere Wotton House, Surrey is our most popular wedding venue due to its beautiful temples in the garden and old library for gorgeous ceremonies. In addition a recent refurbishment means they are even more popular than usual!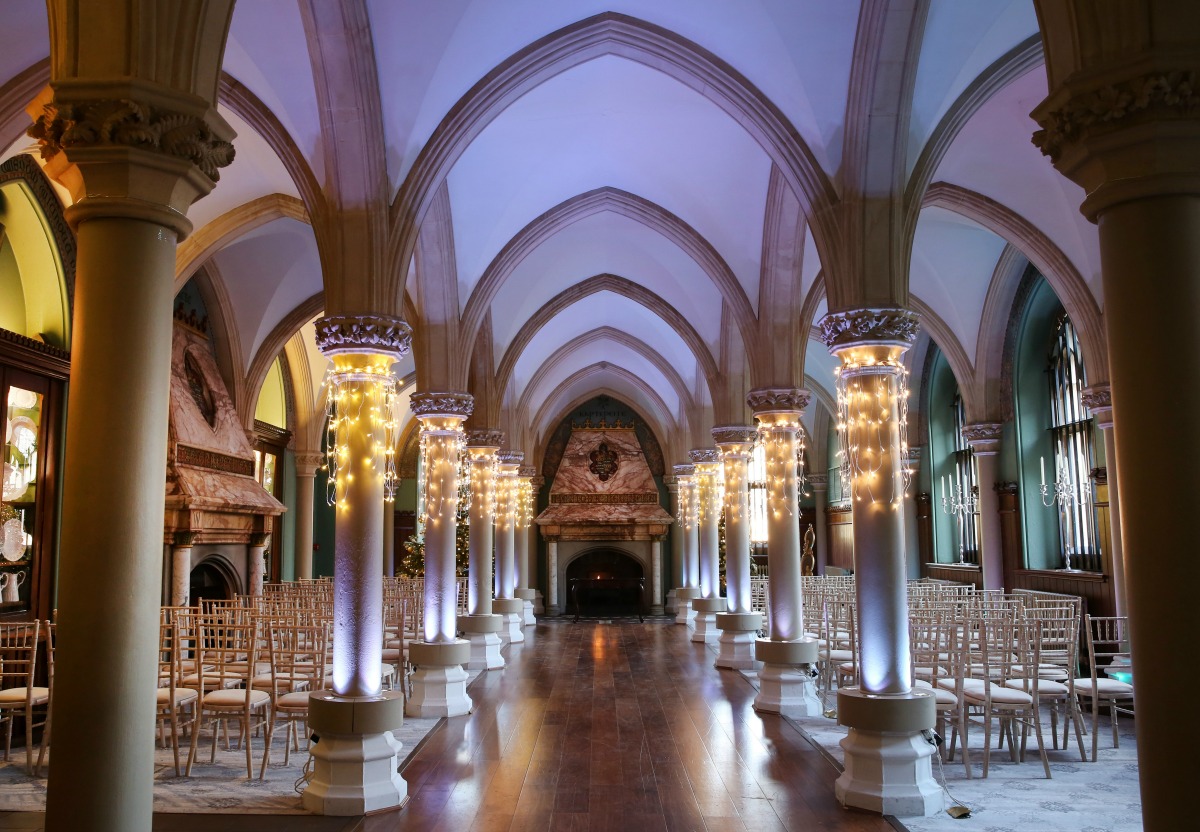 De Vere Grand Connaught Rooms in central London is an incredible hidden gem. The Grand Hall accommodates up to 450 for a dinner dance and has the most impressive high ceilings and original features dating back hundreds of years. The package prices are a welcome to surprise to most of our couples who are pleased to obtain such a grand central London wedding venue at such a reasonable prices!
De Vere Tortworth Court is a fairy-tale Victorian mansion in South Gloucestershire. The most exciting part of this venue is the orangery, which offers private event space under a full glass roof!  This floods the ceremony in sunlight and means dinner happens under the stars! So romantic! Photo opportunities are endless with the grand staircase, beautiful ground and castle style entrance. Dreamy.
Principal London is opening in Summer 2017. This incredible building on Russell Square dates back to 1898 and is currently being lovingly restored to its former glory. The Ballroom is glorious for weddings with natural light and original features we can't wait to be able to offer this to our future glamorous couples in London!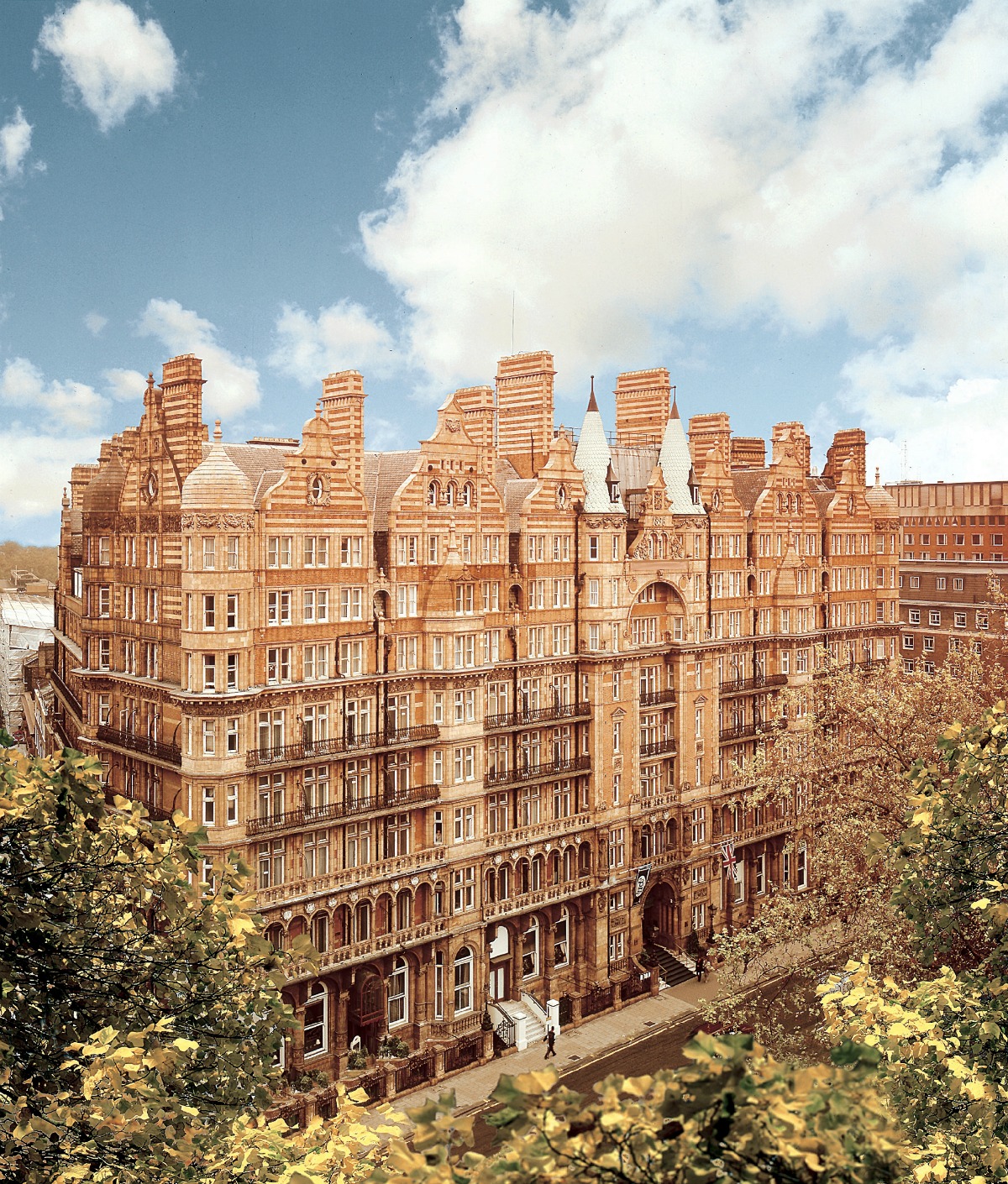 What's proving really popular when it comes to weddings right now? 
The hog roast in the evening is still one of our most requested menu items! Guests love to see a Chef in whites and it's just what everyone fancies after a few celebratory beverages!
Many of our venues now have a 'doughnut trolley' and that's so much fun to wheel out after dinner with coffee or a little later as sweet treat. Looking quintessentially British and adding a touch of elegance to a naughty treat!
Live music is becoming more and more popular so old style DJs talking on the mic is becoming less desirable! Couples who want a real party atmosphere find a live band gets everyone on the floor and creates such a fab feel to the evening reception.
Are there any top wedding tips that you'd care to share?
Let's start with the grooms. Choose if you will watch her walk down to you or look straight ahead and then turn when your bride is at your side. Looking, then looking away during her entrance looks like you're terrified! Pick a view and stick with it!
Now for brides and bridesmaids. Many brides & maids hold their flowers at chest height, hiding their beautiful dresses and creating hunched shoulders! Flowers go at your belly button. Practice holding something at your belly button in front of the mirror and see your shoulders go back and the relaxed appearance it gives. The perfect photo!
What's the best advice that you can give couples for their wedding day?
Make all the decisions in advance; don't leave anything until the day. Think through every part and ensure logistics have been thoroughly covered! Use cheat sheets that contain all the important information and key check lists and hand them out to the bridal party. Then you can relax and enjoy! Don't try and manage your own day.
Can you sum up weddings with The Principal Hotel Company in five words?
Not quite single words, but;
Romantic. 
Perfect photo backdrops
Personal wedding coordinators
Tailor made packages
Your love story
A huge thank you to Kelly Mortimer of The Principal Hotel Company and I know I'm already looking forward to seeing Principal London when it opens. Don't you just know it's going to be fantastic?
Wedding venues from The Principal Hotel Company all offer individually priced wedding packages based on guest numbers and wedding dates and the onsite coordinators are always more than happy to create bespoke packages to fit your wedding perfectly.
The Principal Hotel Company includes 48 properties across The Principal, De Vere and Partner brands. Details on each property can be found on their website when you select 'destinations' to browse locations. From here, you can choose a venue to explore, download a brochure, make an enquiry and also find out more about any upcoming events. Each venue's page outlines capacities and you can also view details of accommodation and facilities so you can easily find the venue that's perfect for you.
To keep in touch with The Principal Hotel Company, why note get social and connect with De Vere Hotels and Principal Hotels on Facebook?
Love,
Tamryn x
This is a sponsored post