One of the best things about real weddings is seeing different venues and how couples transform them for their wedding day. I'm particularly taken with today's venue, Dovecot Studios in Edinburgh, a working tapestry studio and gallery. The space is beautifully simple and I love the walls of yarn which Jackie, who works for The Lyceum Theatre in Edinburgh, and Ben, an airline pilot, used as a backdrop.
The couple, whose wedding took place in March last year, chose Little Book For Brides members Mirrorbox Photography to capture their special day and the images are absolutely stunning.
"Our guiding principle was the atmosphere that we wanted on the day – we knew that we wanted it to be light, fun and relaxed. We also wanted it to feel like 'us' rather than a wedding guided by traditions. I don't see a link between formality and meaning and I think our wedding demonstrated this."
Photography by Mirrorbox Photography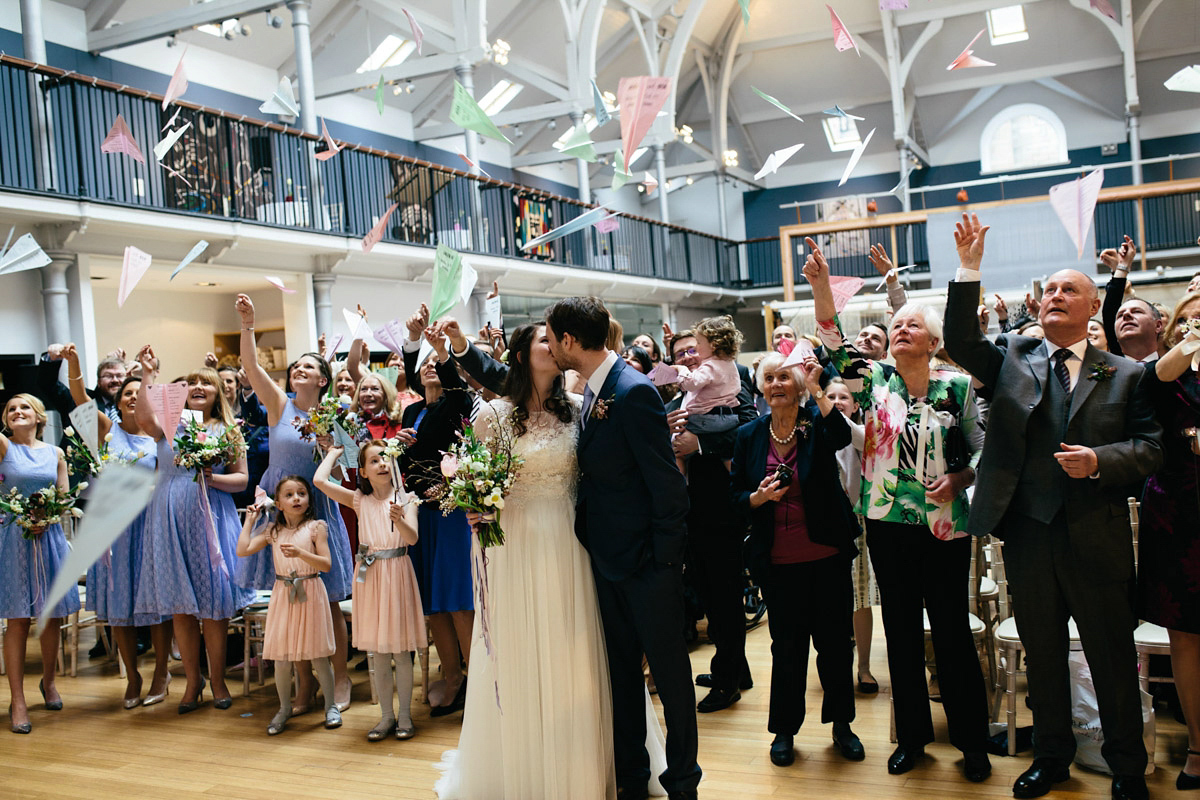 I adore the soft, romantic feel of Jackie's dress. It's by Love Marley who are now known as Willowby by Watters. The bride added a fabulous pale blush biker jacket from French Connection to travel in, and a stylish and comfortable pair of white moochers by French Sole.
"I went to a few places to experiment with different styles and materials. I found this dress in Anne Priscilla Bridal in Glasgow. It was the right mix of special and informal, I loved the combination of lace and tulle and how light it felt when I tried it on."
"I designed all our stationery. I commissioned some amazing stamps from Paper Sushi for the invites and RSVPs but made the rest myself. One of my favourite projects was the order of the day – I made them into paper airplanes. It was one of the few gestures to Ben's love of planes – people threw them at the end of the ceremony instead of confetti."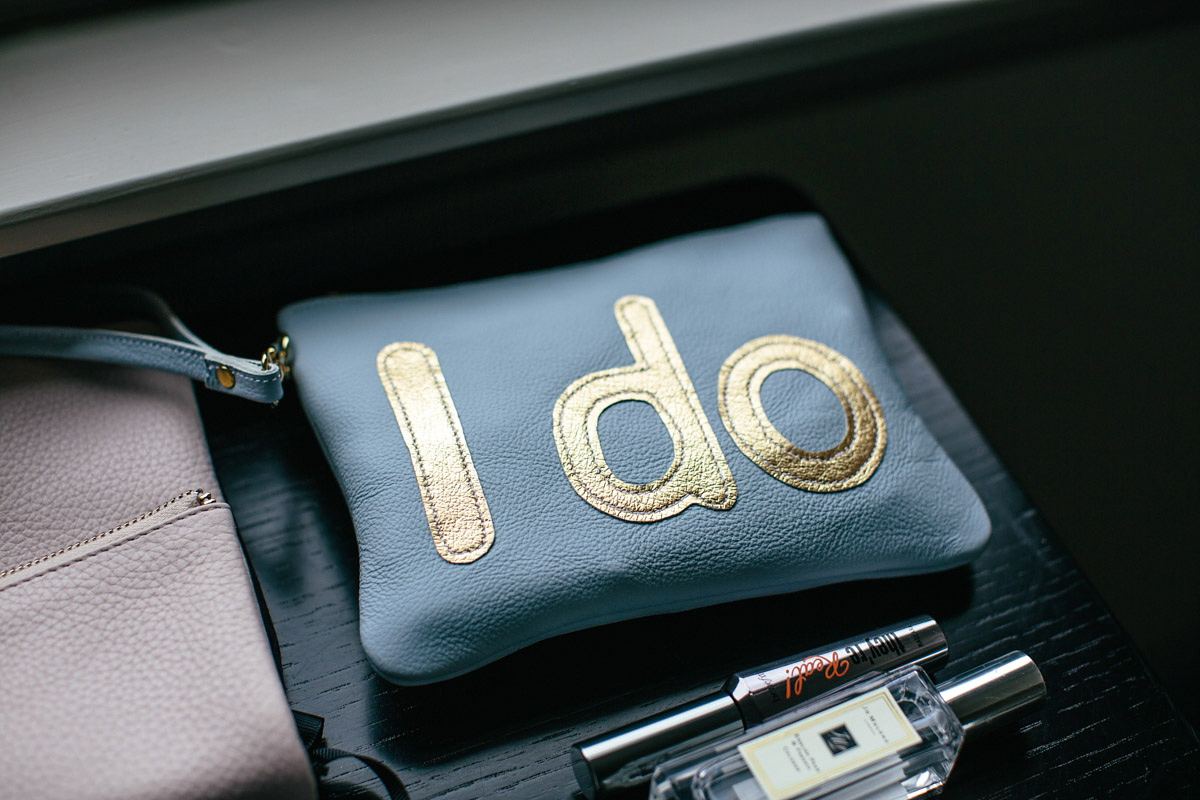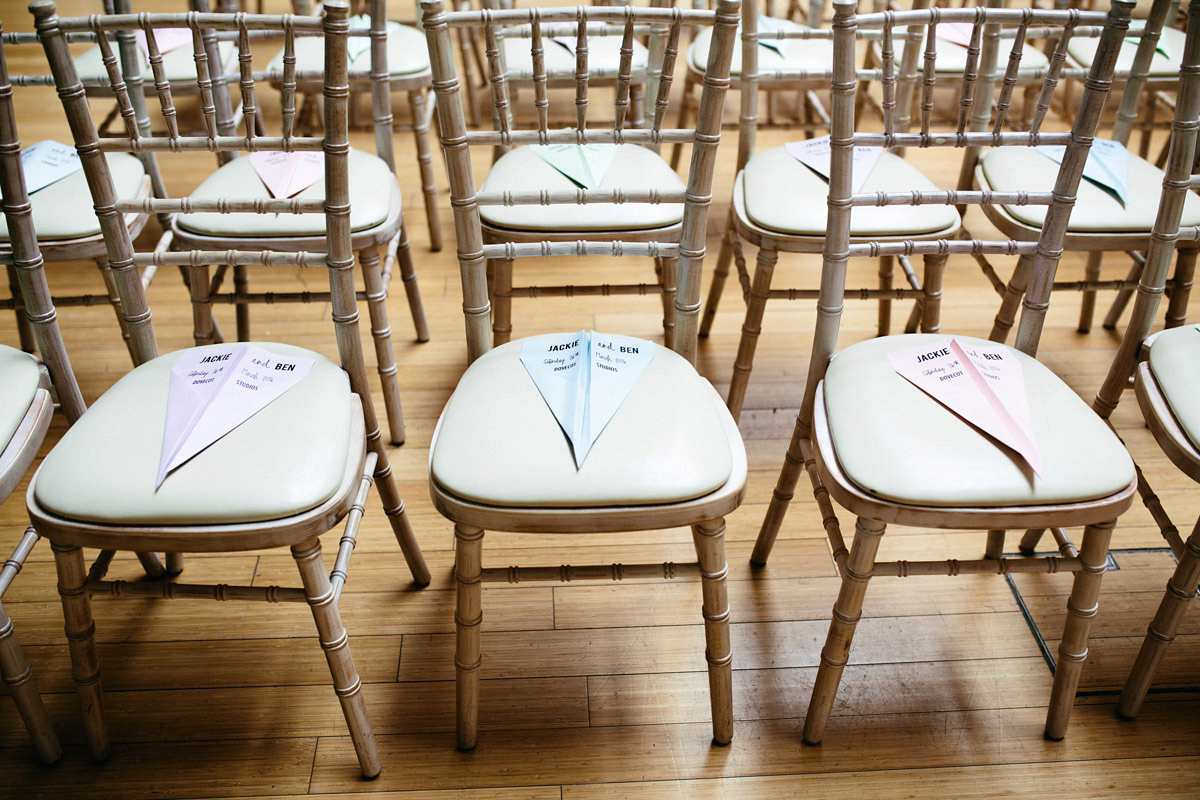 Pin Up Hair in Glasgow styled Jackie's hair with some wired flowers and she wore a necklace by Rebecca Sarah Black, a young and very talented jewellery designer in Edinburgh.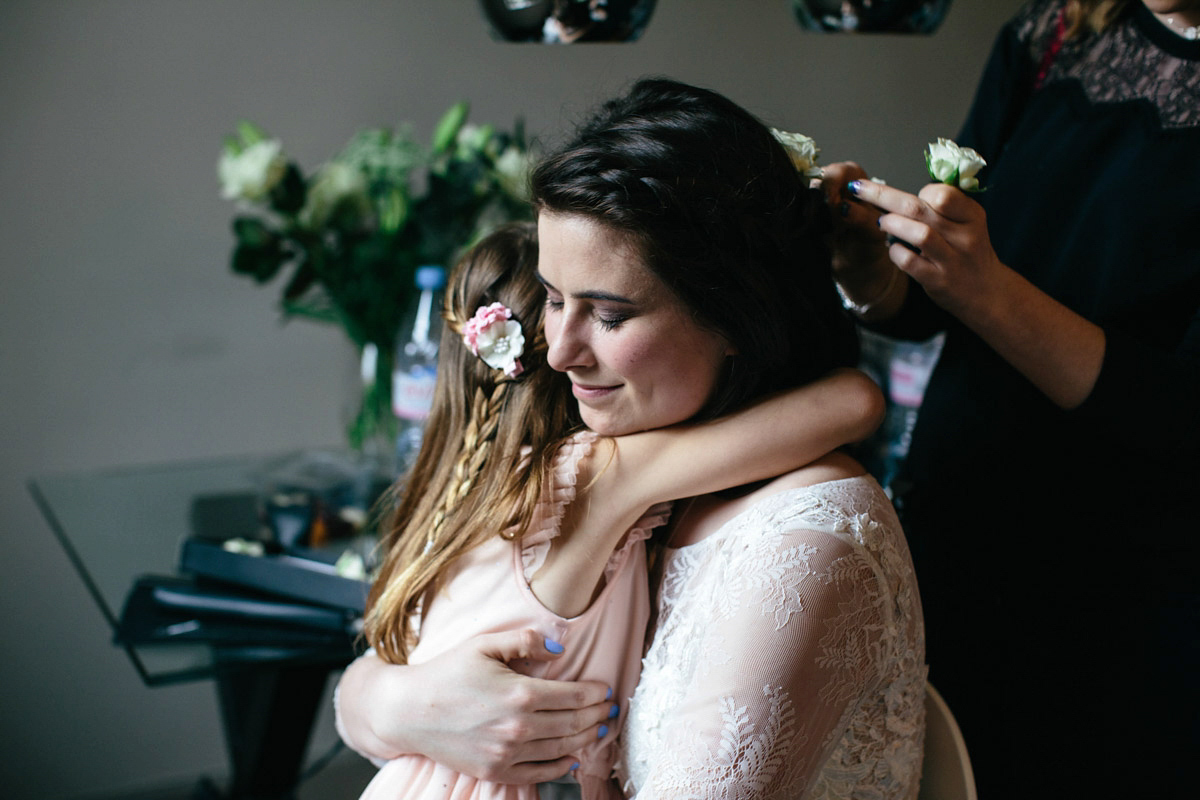 The flowergirls look super cute in their light pink Petit Bateau dresses.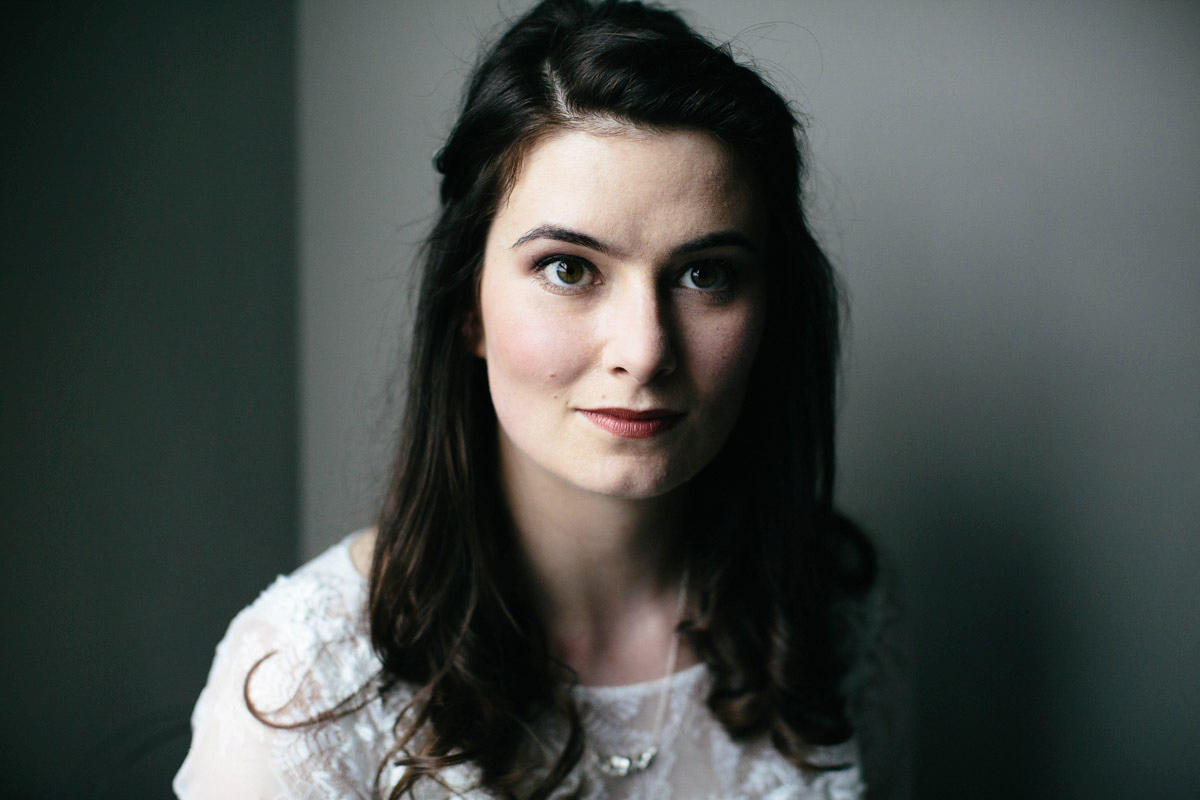 The couple chose Pyrus to create the stunning floral décor which fits so well into the bright space of Dovecot.
"I had been to workshops with Natalya and Fiona in the past so as soon as we had fixed our wedding date I asked them to do our flowers. They focus on sculptural and seasonal arrangements – one of my favourite aspects of our wedding. I also asked them to incorporate tapestry wool into the flowers to create a link with the venue. The flower wall that was our 'alter' was stunning and my nieces loved their flower wands."
"The bridesmaids had a choice between flats or heels from Dune in either pink or grey. I wanted them to be comfortable and feel happy. They all had the same blue dress from Jolie Moi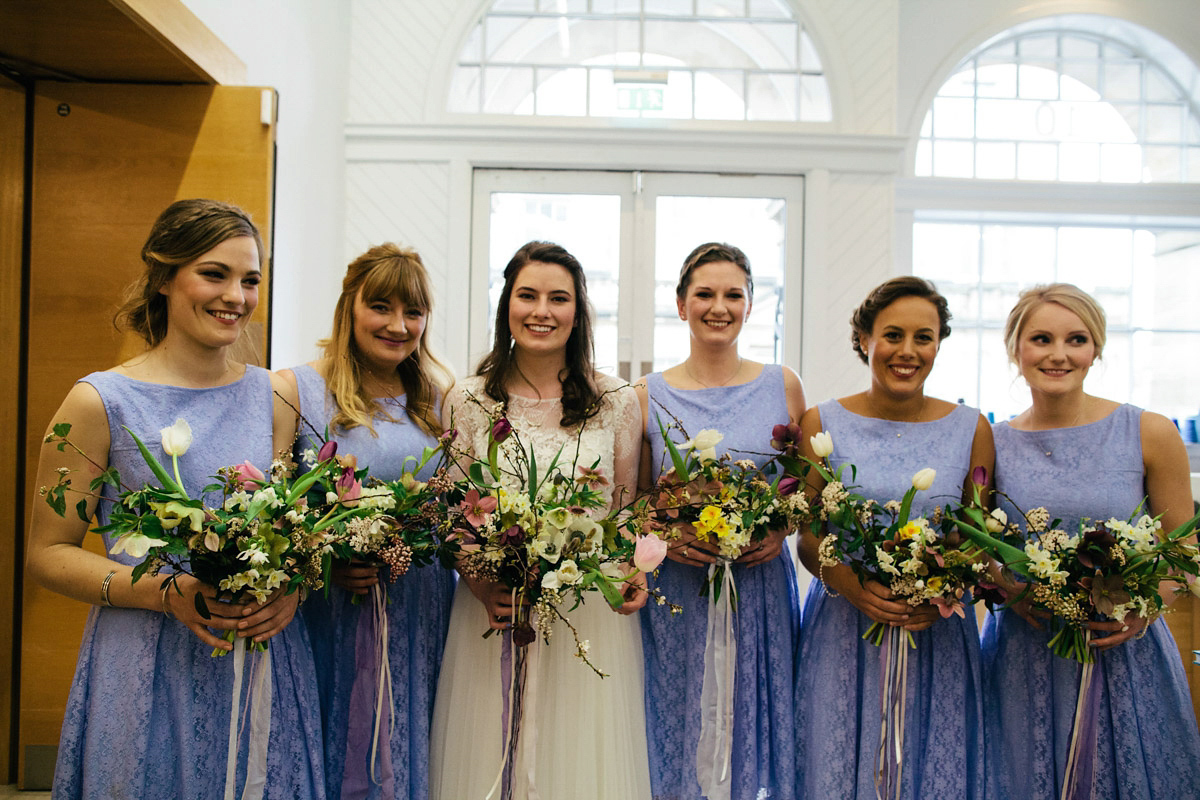 "My very good friend Louisa works in design for Hackett. The suit that Ben liked didn't include a waistcoat so Louisa sourced us some extra fabric from the manufacturer and we had one made. I gave Ben a tiny badge of a paper plane on our wedding morning – he loves it and now wears it on his uniform. His and the groomsmen's ties were from TM Lewin."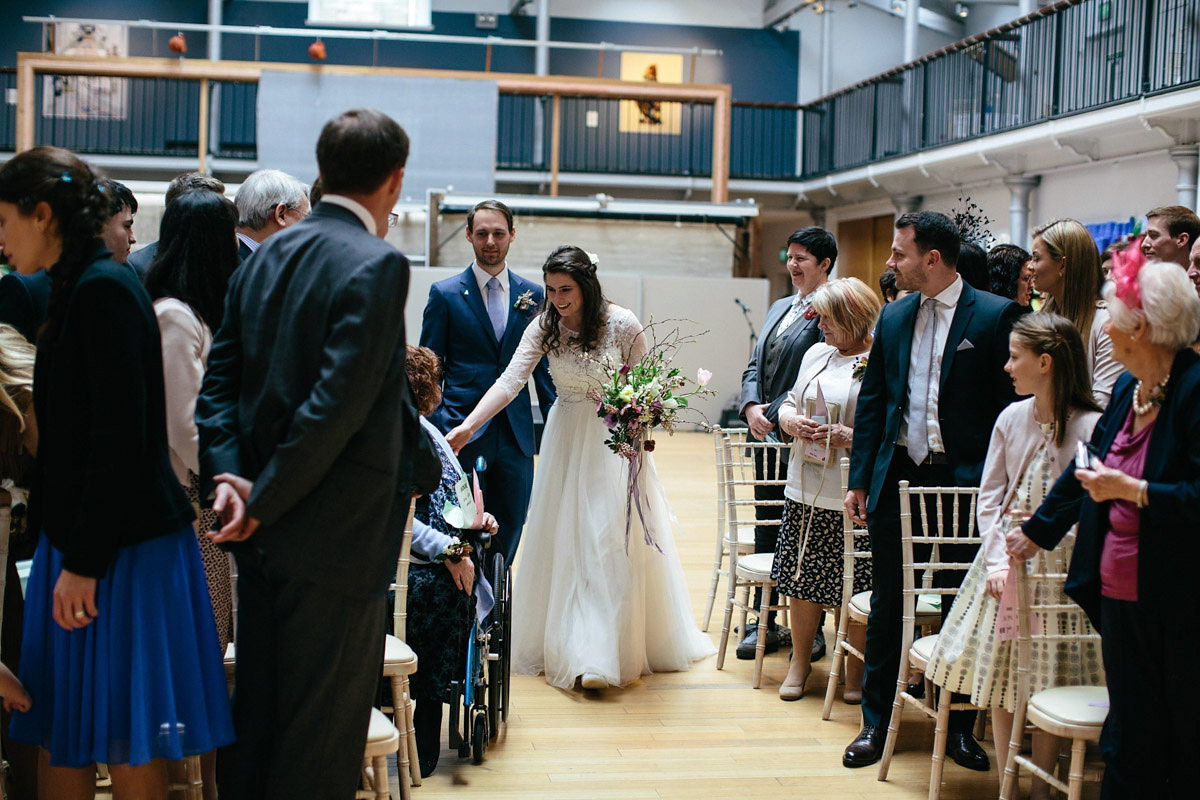 Jackie and Ben had a humanist ceremony and the couple walked each other down the aisle to a string version of Heartbeats by José Gonzáles on strings.
"I loved walking down the aisle with Ben. It was a really special moment and I'm glad that we were able to share it. I feel deeply uncomfortable about the patriarchal aspects of marriage ceremonies and this was the perfect demonstration of our equality."
"With the guidance of our Humanist celebrant, I rewrote and restructured our wedding ceremony to be completely personal and unique – our pet dog, Cosy, got at least three mentions. My sister Holly, my friend Louisa and Ben's young cousins Edward and Aisling all did readings."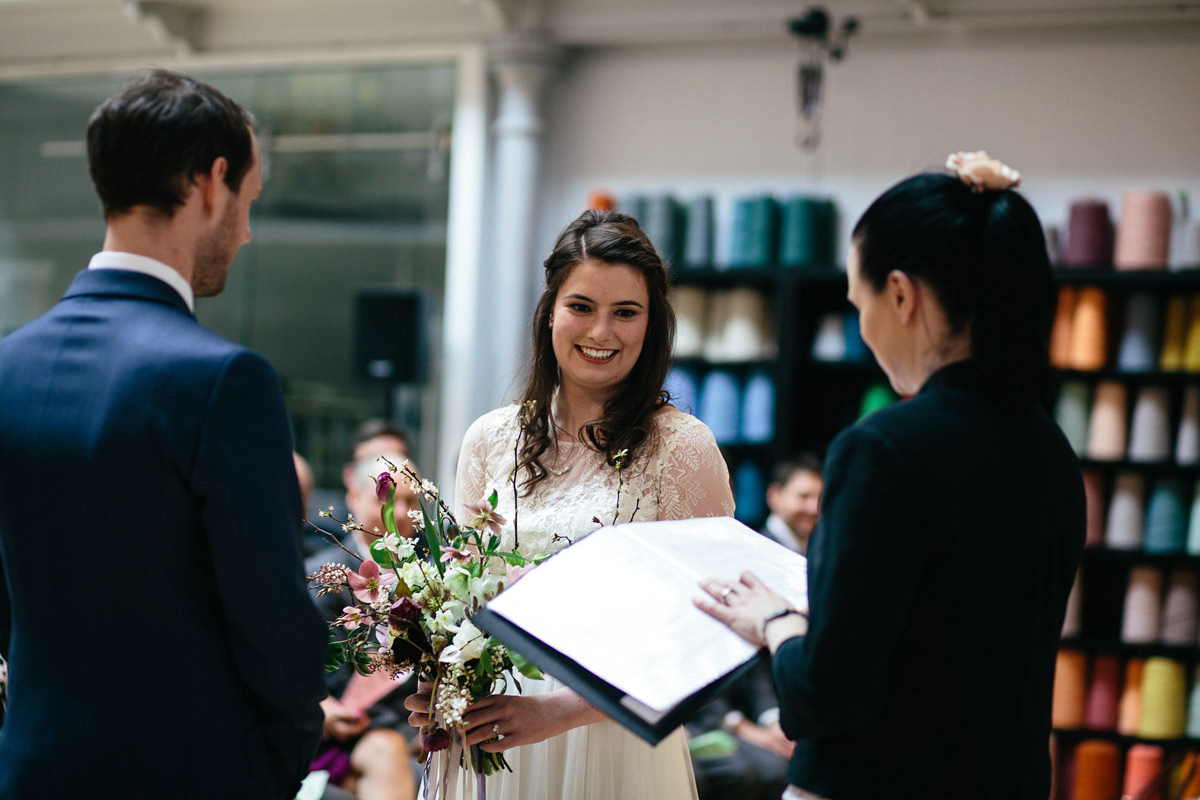 "We chose 'Match' by Sophie Hannah, 'The Present' by Michael Donaghy and Laura Barber's preface to Penguin's Poems for Weddings (below). I wanted contemporary readings because, while I love literature from past eras, I wanted the readings to be of our own time. The prose reading was important to us as it made it clear that, while our wedding was hugely important to Ben and me, it was another stage of our relationship rather than a complete new beginning."
In the lifetime of a couple's love, a wedding is but a moment. But it is a big moment and one that seems to defy the normal laws of time and space – for it contains within it not only the present but an entire imagined future.
"We had our rings made by Catherine Best in Jersey where we're both from. My engagement ring is an antique crossover ring so my wedding ring was made to fit it exactly."
Mirrorbox Photography are a particular favourite of mine. I'm always in awe of their gorgeous images and Jackie and Ben's wedding is no exception, particularly those stunning images of the newlyweds outside, after the ceremony.
"We spent a long time deciding on our photographers and Mirrorbox appealed to us because their work is natural but with an artistic slant. After we'd met Sam, I knew that we wanted them. She was relaxed, irreverent and kind – exactly the type of person I wanted around when I was getting married. Their beautiful albums were also a big plus."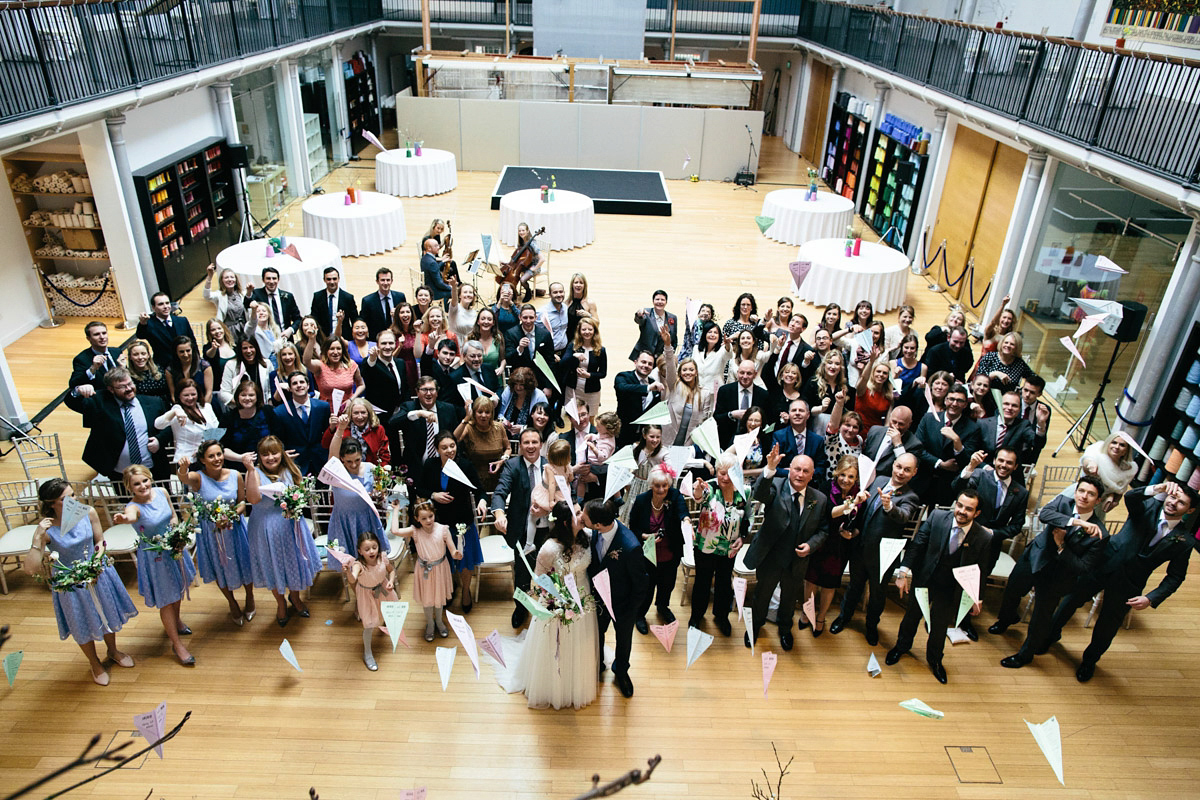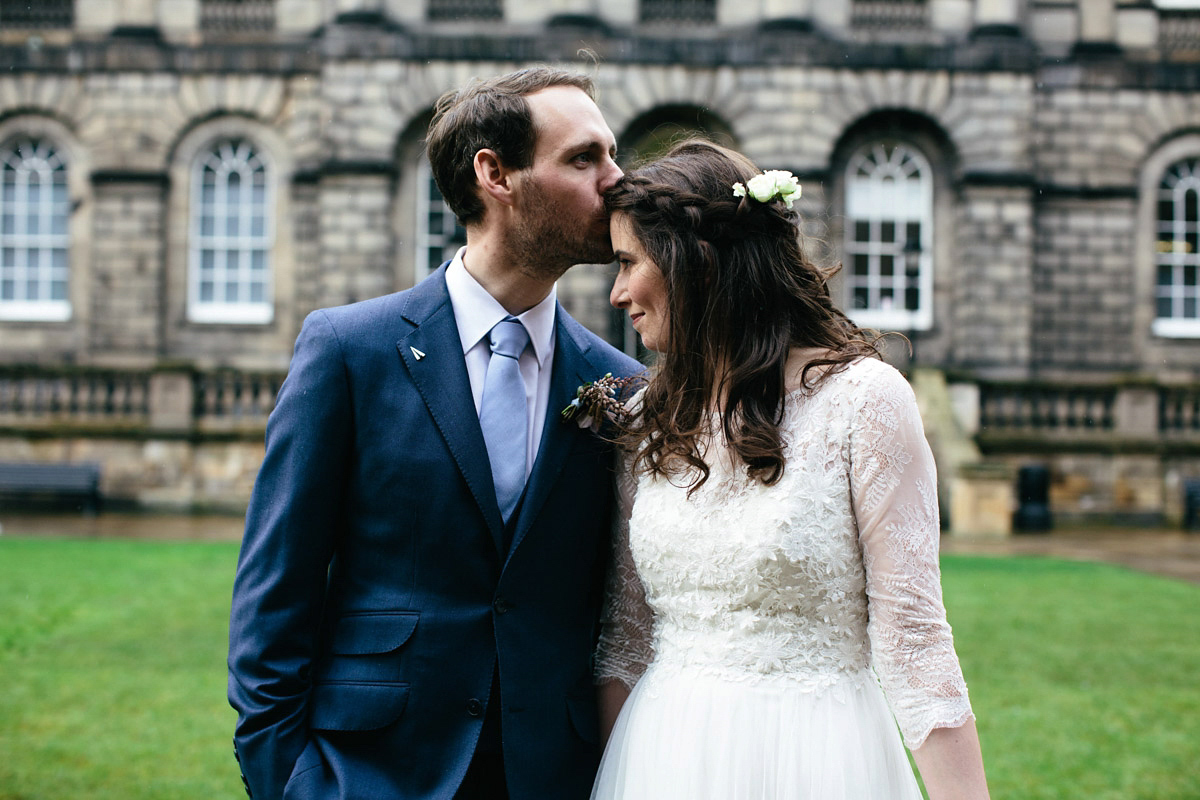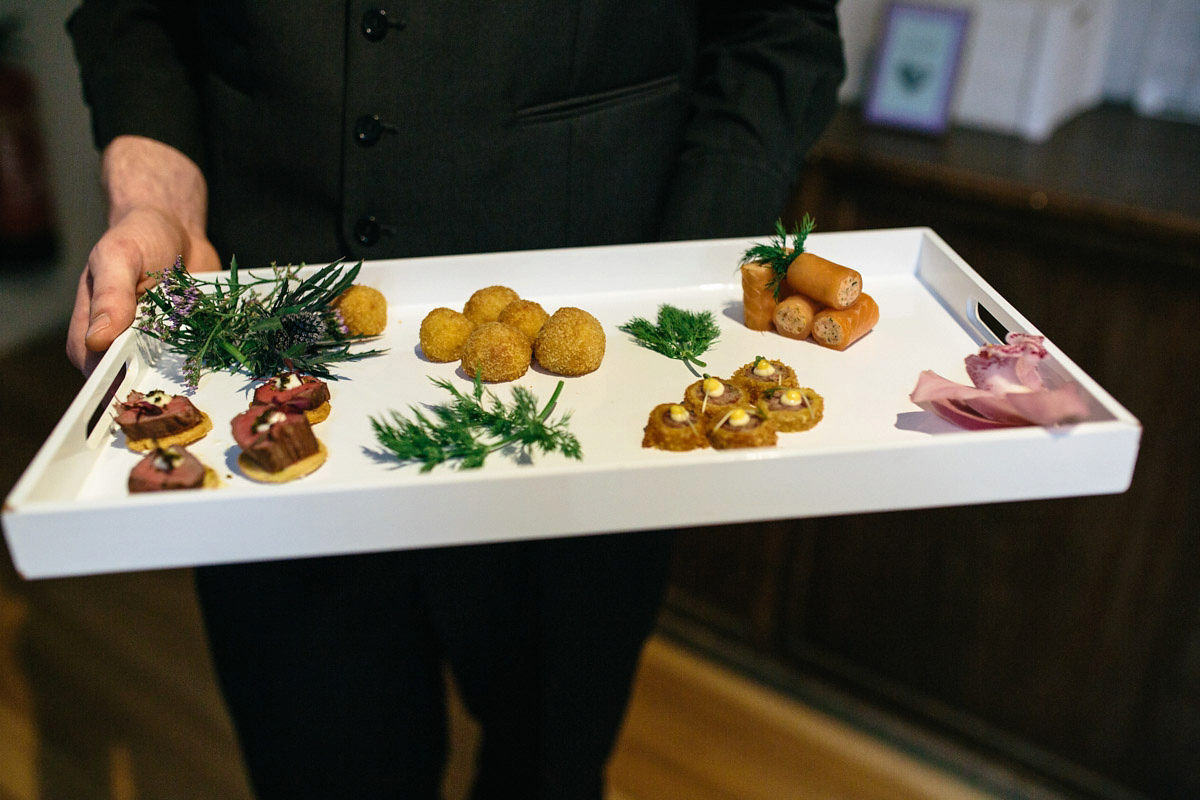 "I've loved Dovecot Studios for a long time. The building is incredibly beautiful and their exhibitions are always carefully curated. We visit every year on my birthday and Ben usually gets me an extra gift from their shop so it was the first place on our list when we got engaged."
"As I work in the creative industries, I also knew that I wanted our venue hire fee to be going to an arts organisation. Dovecot is primarily a tapestry studio so it's wonderful to think that money from our wedding will have gone to developing the creative practice of the weavers."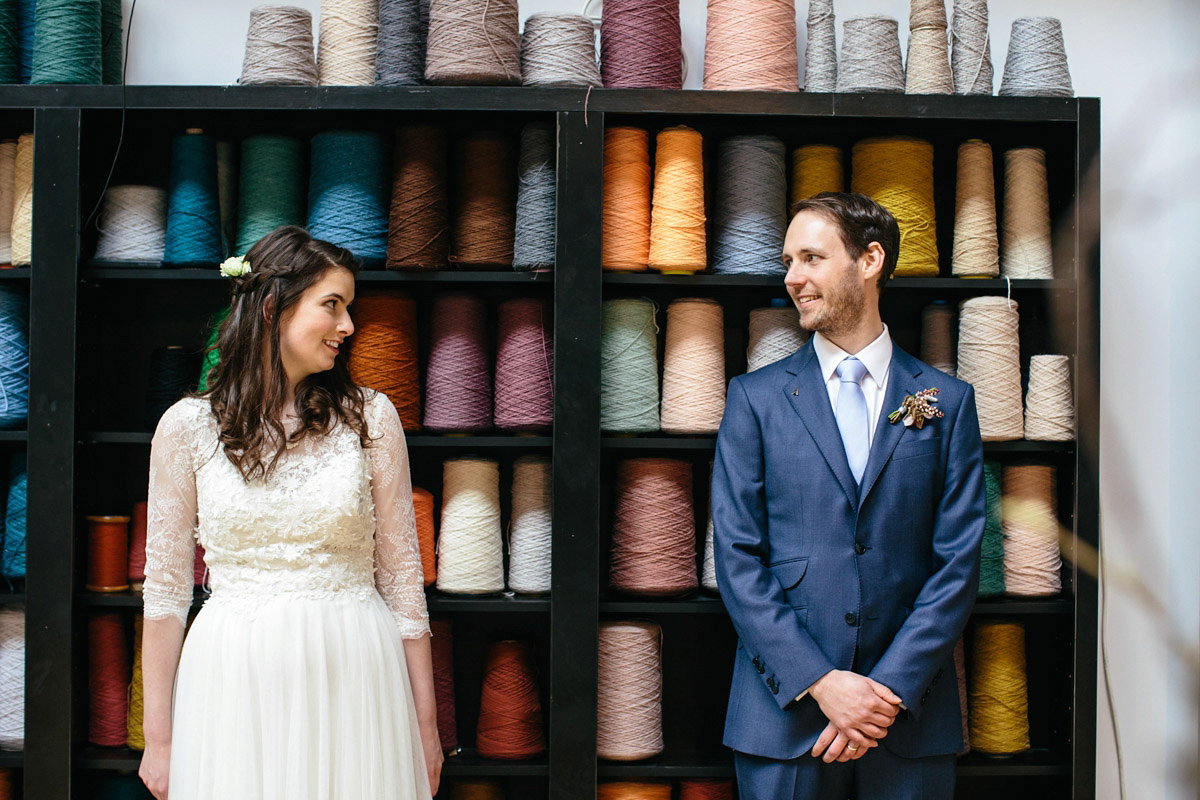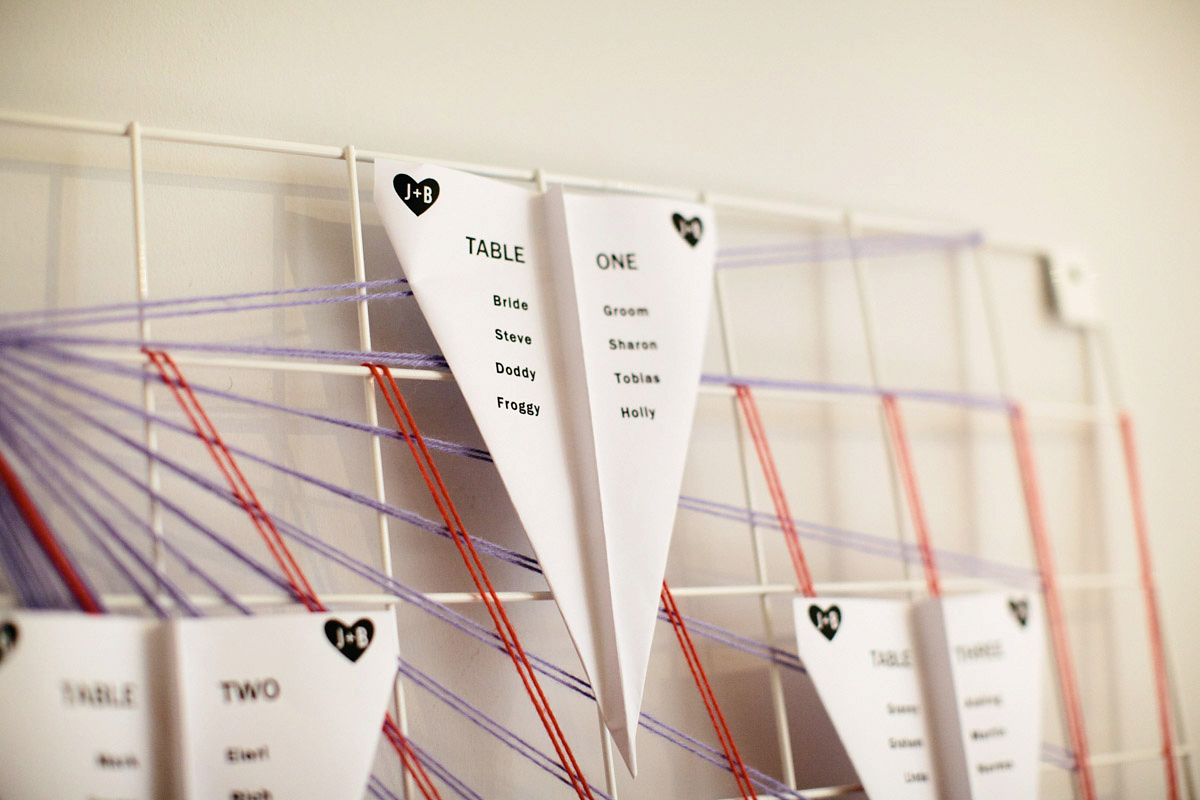 "Dovecot lent us tapestry wool which we used as centre pieces with flowers. The wool shelves around the room were one of the highlights of the space and bought a lot of colour."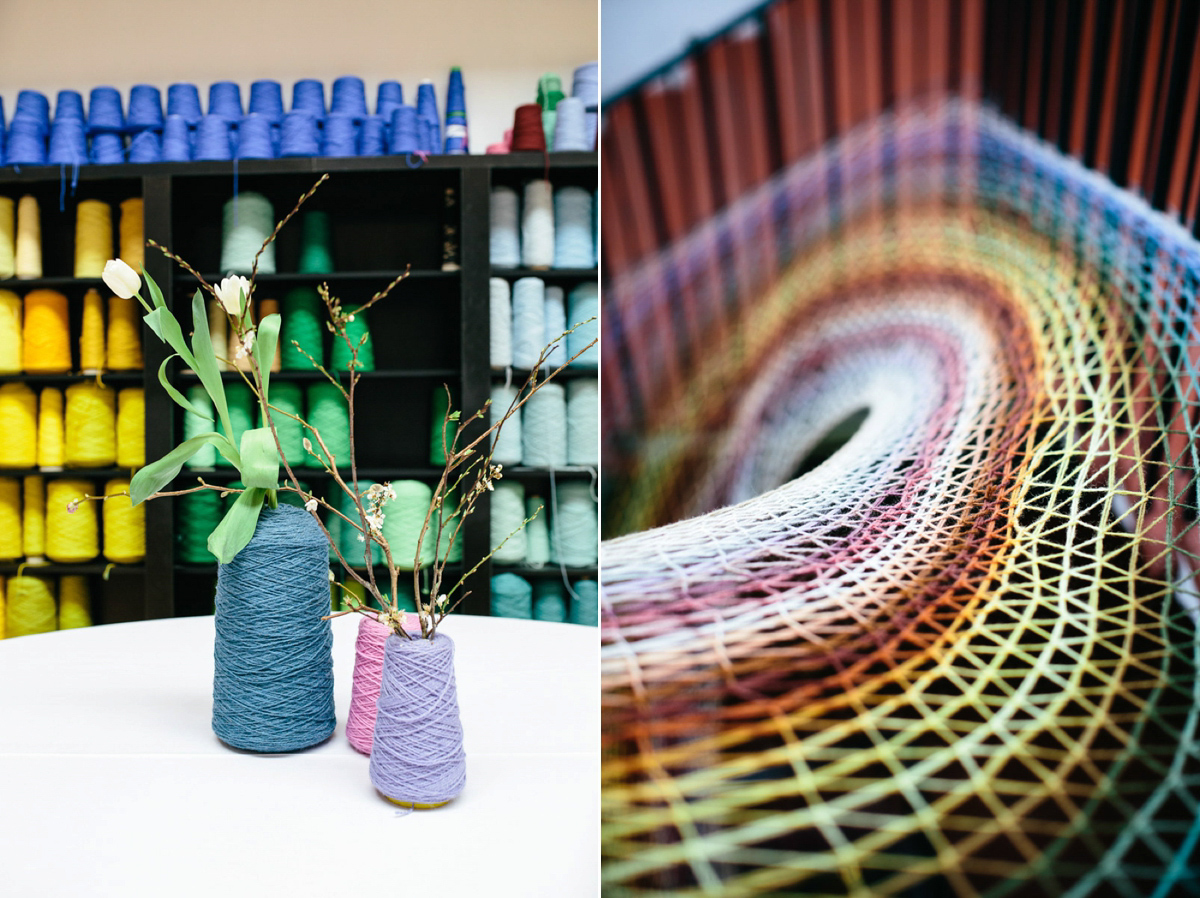 "I bought small hanging photo frames from Oliver Bonas for wedding favours and replaced some of the ribbons on them so the that the colours would be varied. I also stamped everyone's name on to squares of craft paper so that the frames doubled as place names."
"Since we got married on Easter Saturday, we also gave everyone a little pack of 'Mini Eggs' in specially stamped treat bags."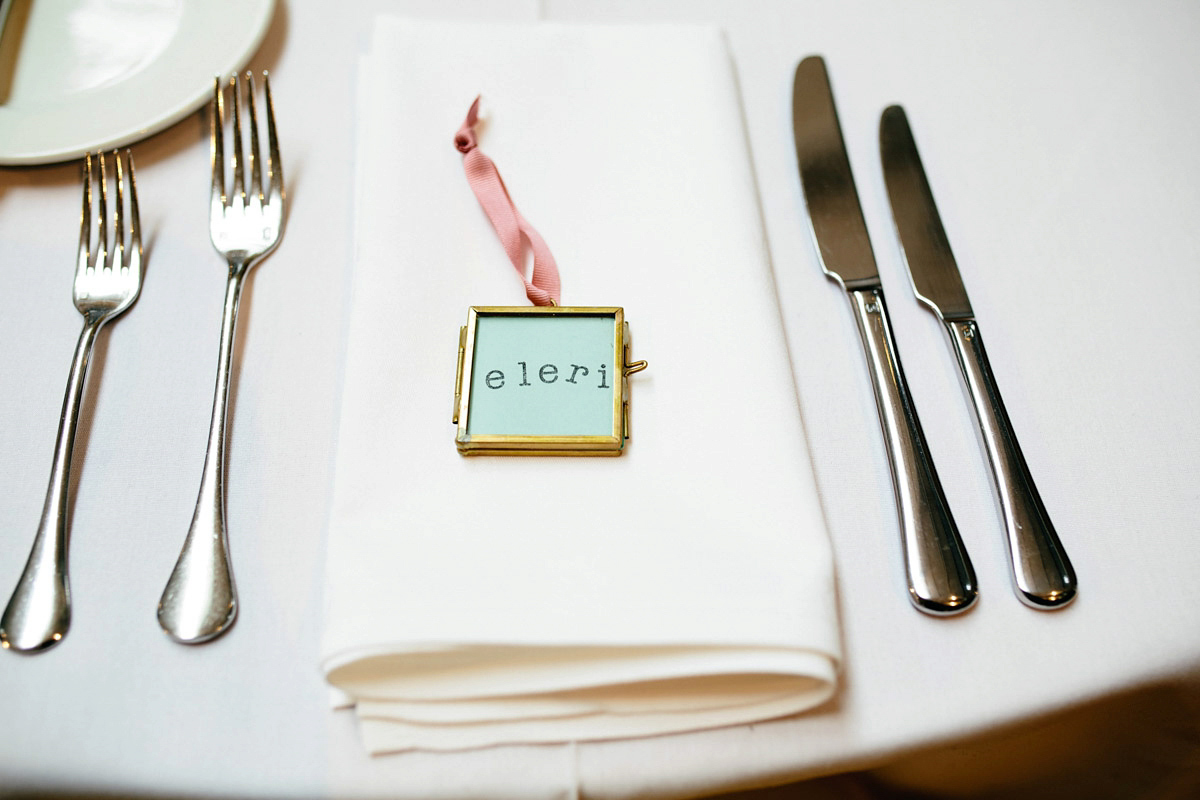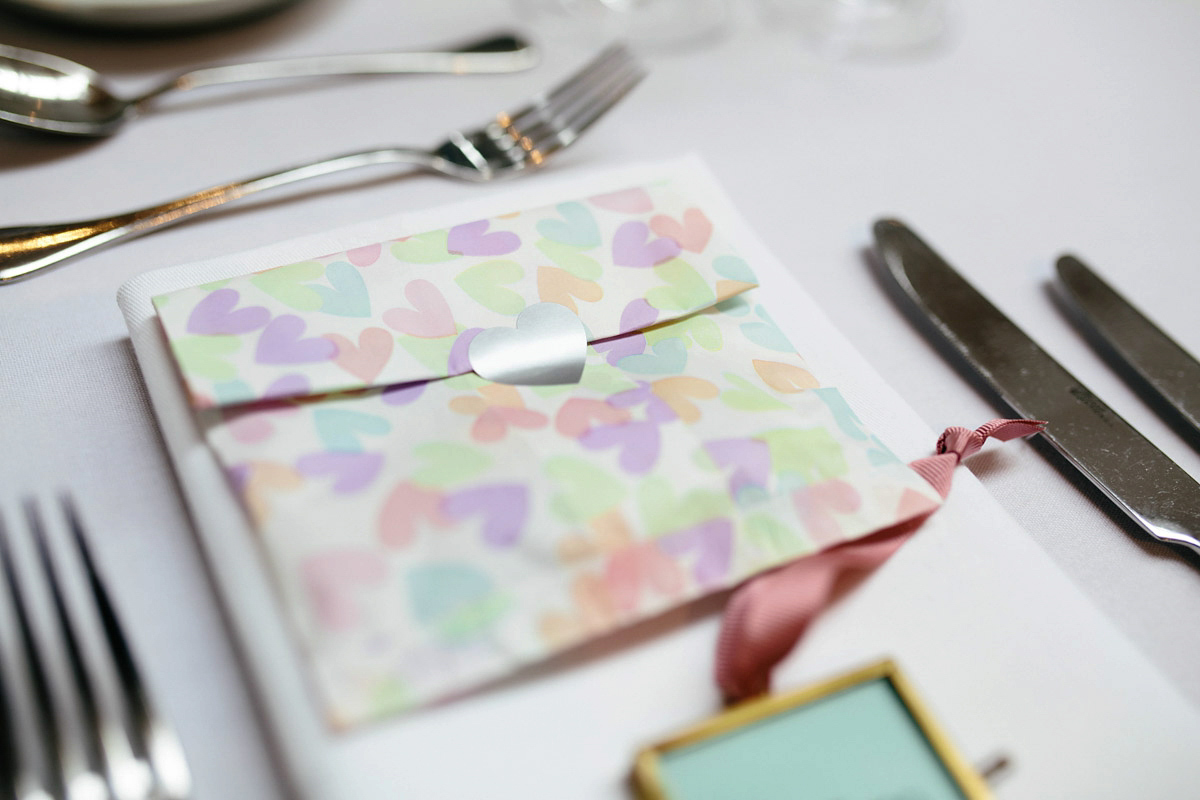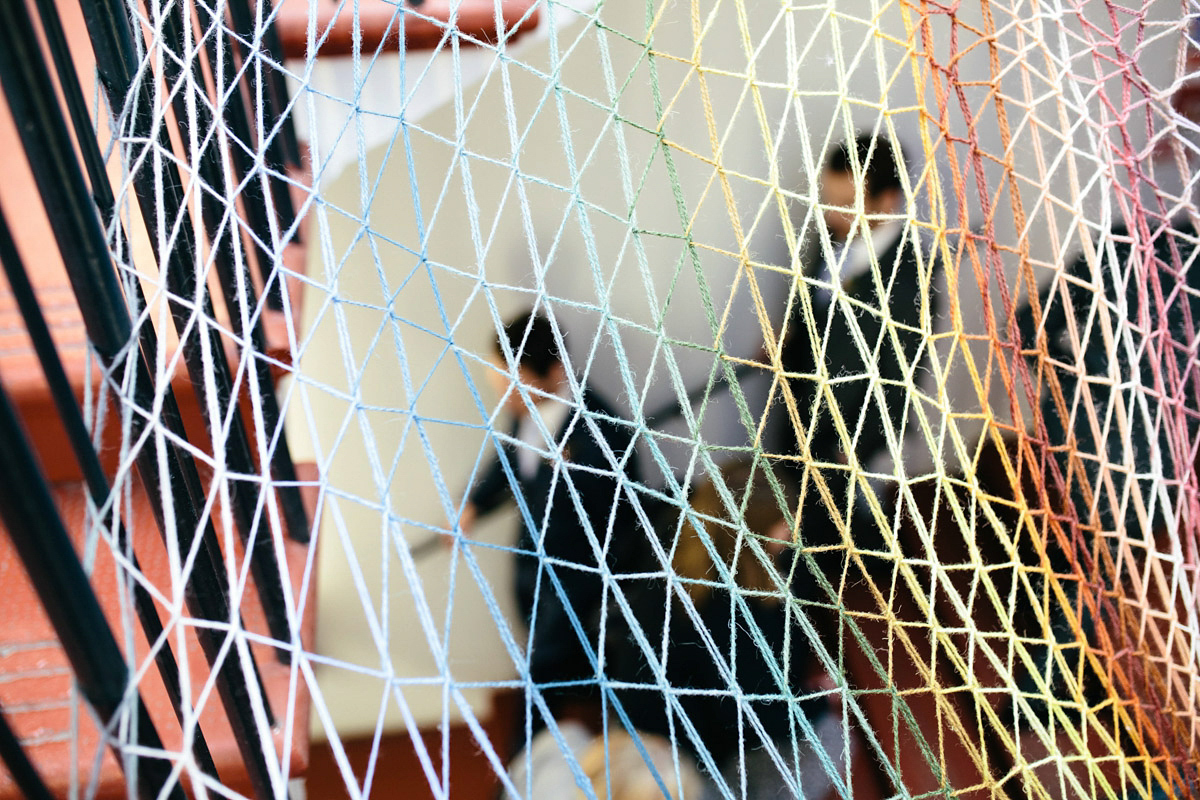 "Hollie and Rachel from Lovecrumbs make beautiful cakes with unusual flavour combinations and are lovely people."
"We knew we wanted some of their amazing chocolate brownies so chose tiers of lemon and blueberry, and passionfruit and pistachio."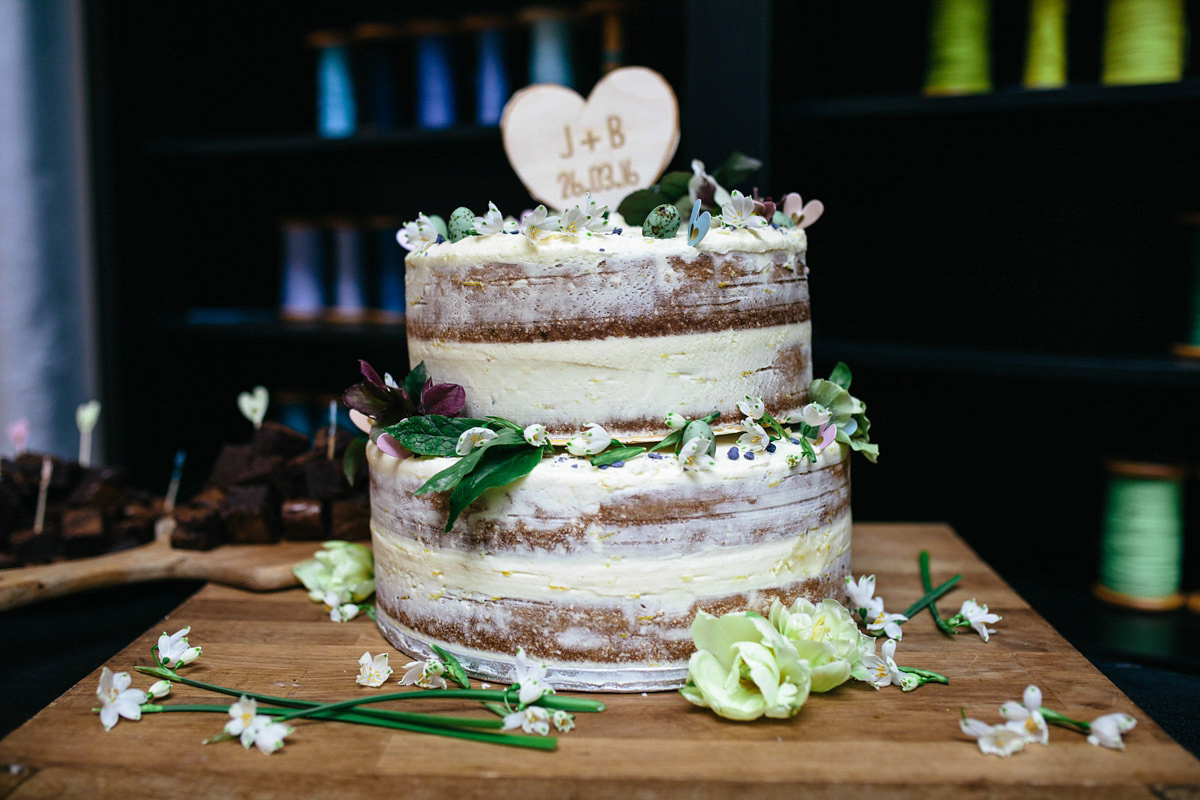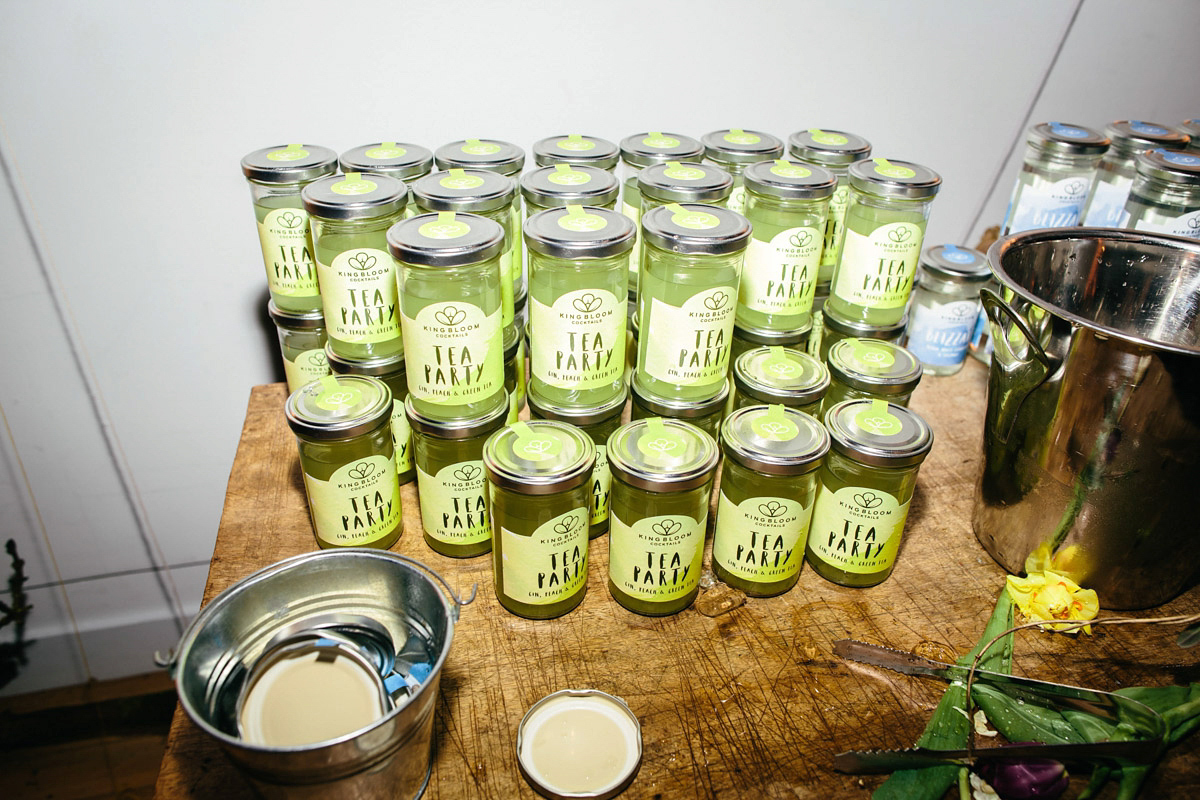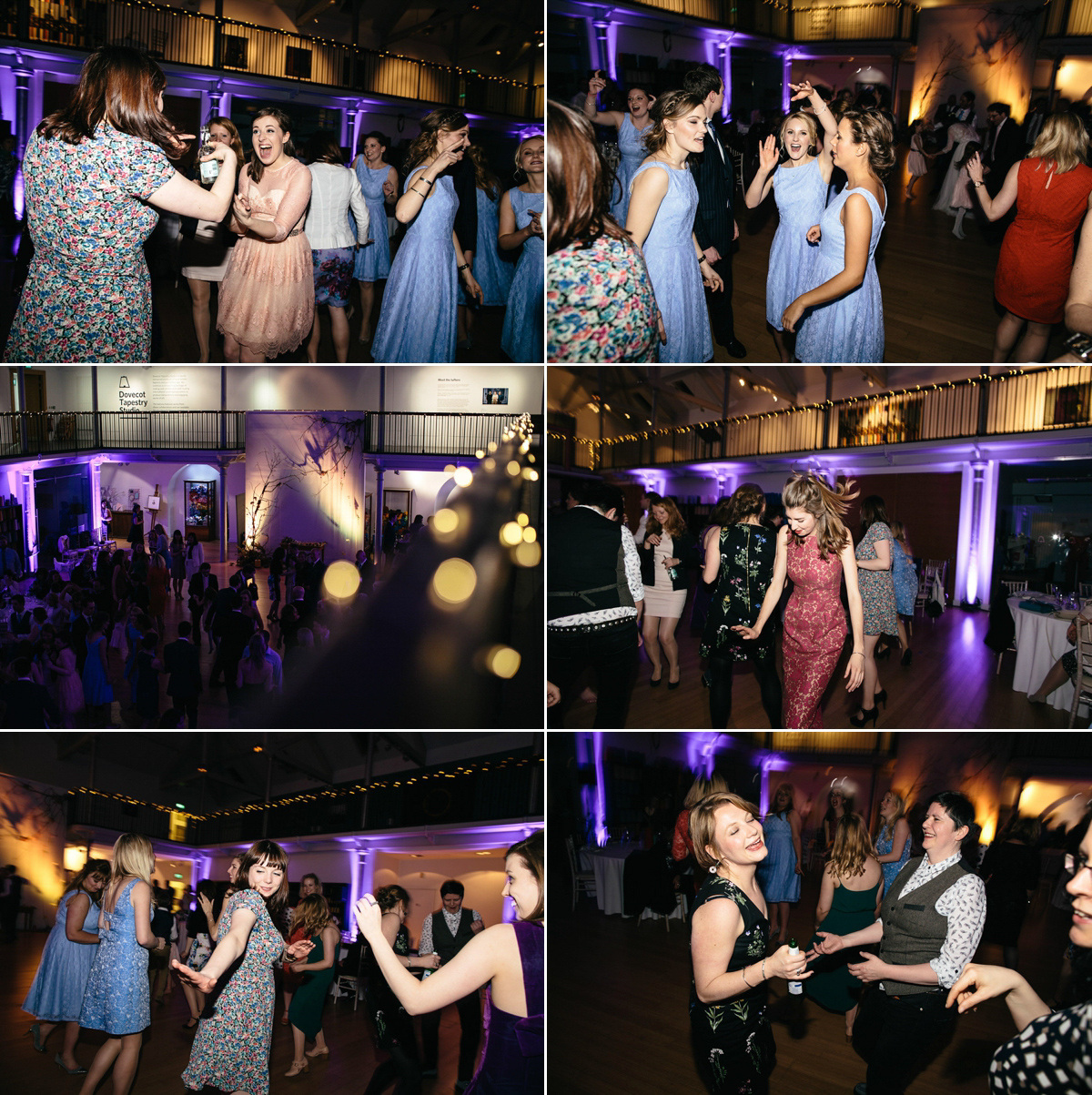 "Instead of a guest book, we commissioned an illustration of us with our dog, Cosy. We had it framed and then our guests signed around the drawing."
Words of Wedded Wisdom
"I would recommend starting with your desired atmosphere and make every decision from there. And not to feel bound by tradition or expectations – just do what works for you.
I wish we could have skipped the group photos but I'm not sure our families would have been happy with that!"
Big congratulations to the lovely Jackie and Ben. Thank you for sharing the details of your beautiful day with us. Mirrorbox are a duo we have featured many times on these pages before, do take a peek here.
Love Caoimhe xx